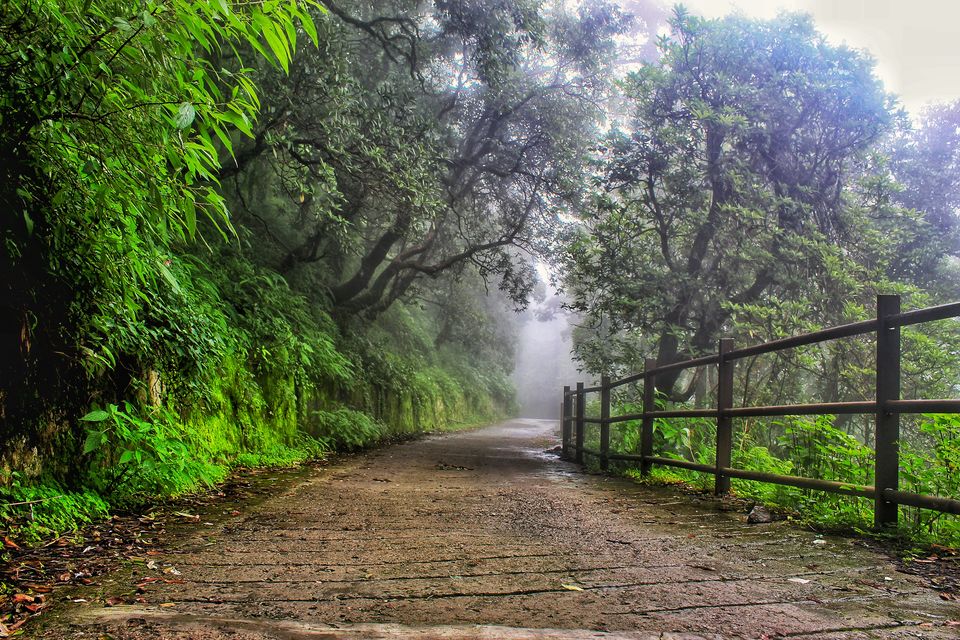 "Ao safar ki baaten kare
Manzilon mein kya rakha hai"
This quote perfectly suits this epic trip which is more about the road travelled rather than the destination.
Landour is a sudden addition in my Dehradun trip and it proved to be the best decision I have ever made. From silent churches to secluded forest trails, Landour will make you listen to your heartbeats in silence. Blurred in the mist of Himalayas, this place is a hidden utopia cloaked in a scarlet of rhododendrons and thick dheodhars. This sojourn is only a part of a longer trip of Dehradun (keep tuned for the next blog for all the offbeat places to visit in Dehradun).
Once you move forward the busy lanes of Musoorie, you will find the misty trails with a boulevard of trees and fog engulfing you. The hometown of the famous Ruskin Bond and the place where you can loose your worries- Landour is breathtakingly beautiful.
How to Reach
Landour is around 36 km from Dekradun via Musoorie. You can get hired vehicles or you can enjoy a splendid motorcycle circling around mountains. With beautiful landscapes that will stop you in your journey for some clicks, you will reach there within 2 hours.
Where to Stay
There are lots of hostels, hotels and even resorts in Dehradun. We stayed at Nomads House which is a perfect combination of adventure and comfort. The terrace is magnificently decorated and you an get some delicious foods as well.
Day 1
We started our day early from Dehradun with our hired motorbike. With stopovers for food and pictures, we reached Landour within 2 and half hours. It is a better idea to keep your ride and take a walk on the serene lanes of the place. The wet roads, quiet lifestyle, drooping branches, lonely resorts, enchanting curves and the small little houses will make you stand and witness the lone simplicity of the place.
Visitors can meet Ruskin Bond at Cambridge Book Depot on Mussoorie Mall Road on Saturdays at 3pm. his home is part of the same building where Doma's Inn is situated.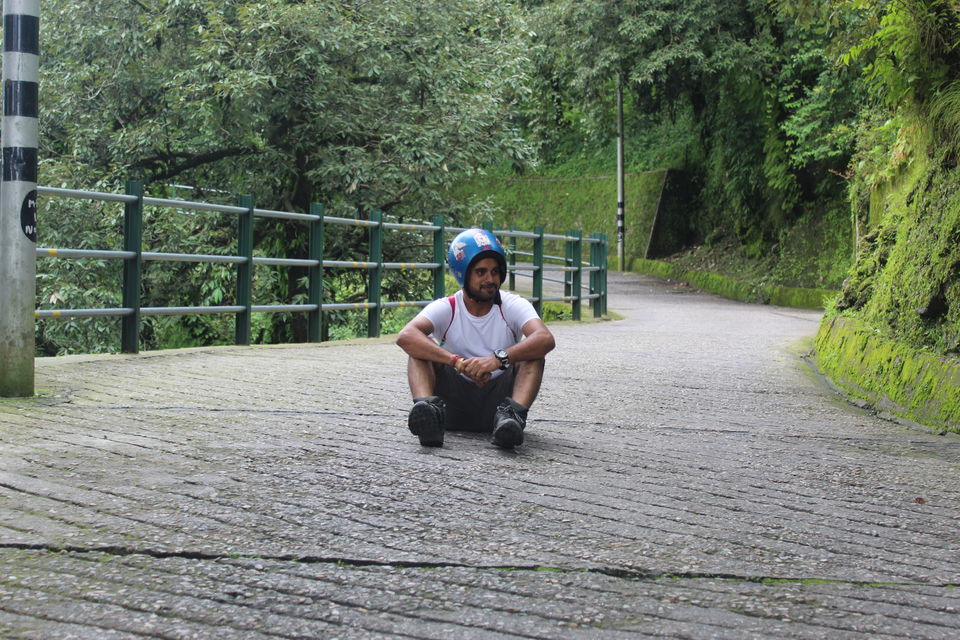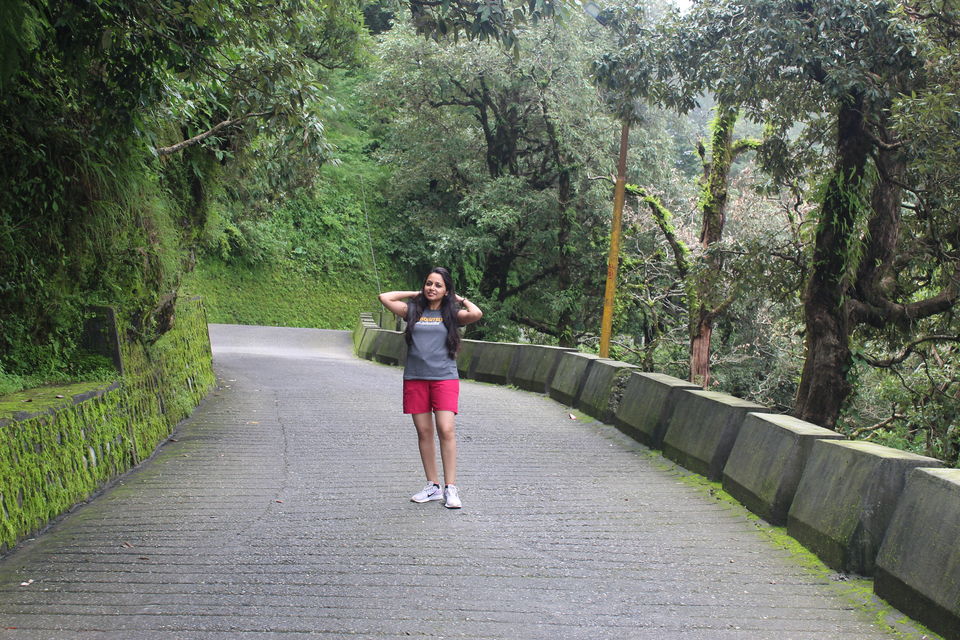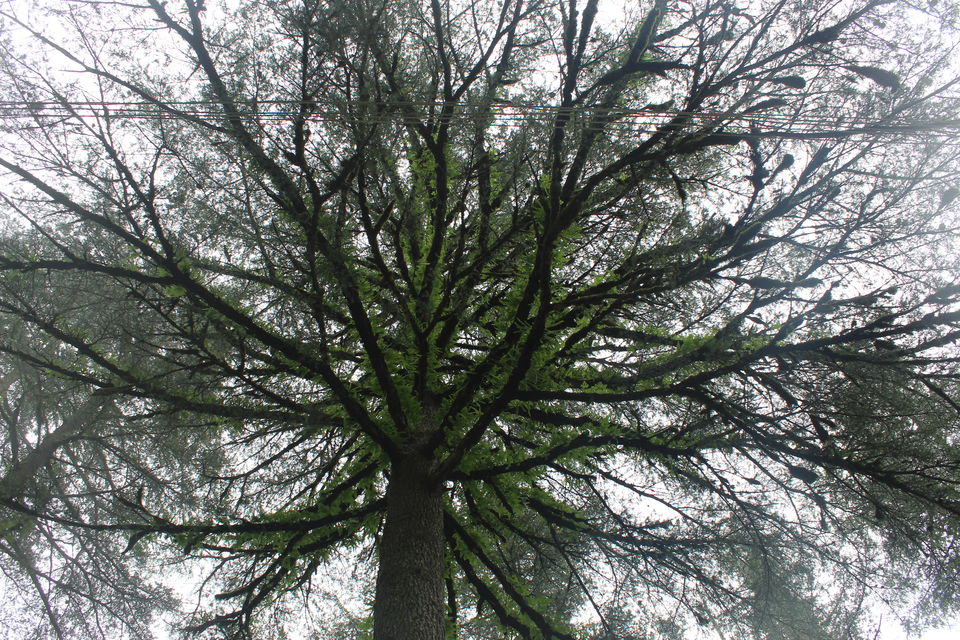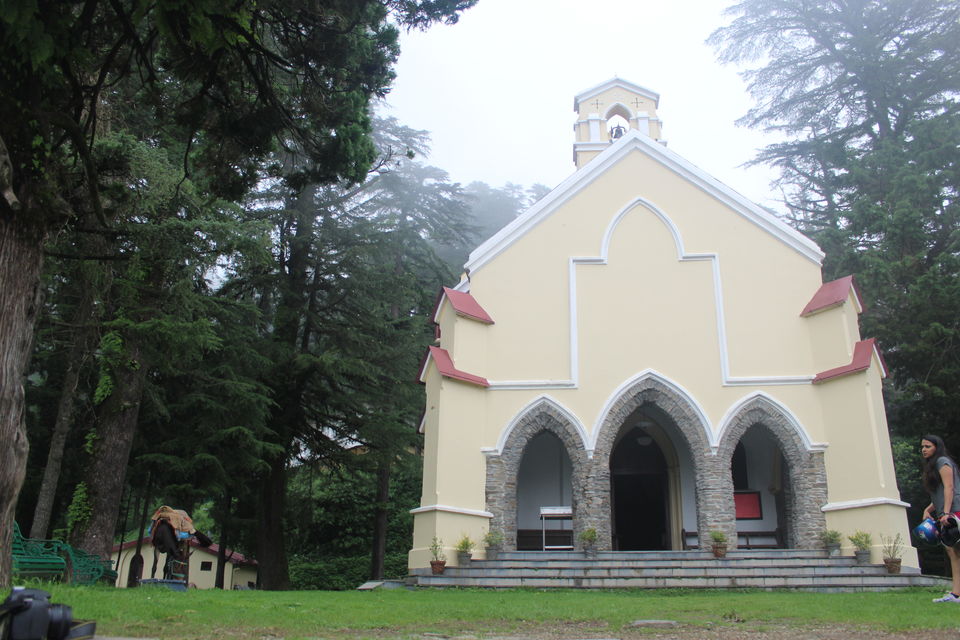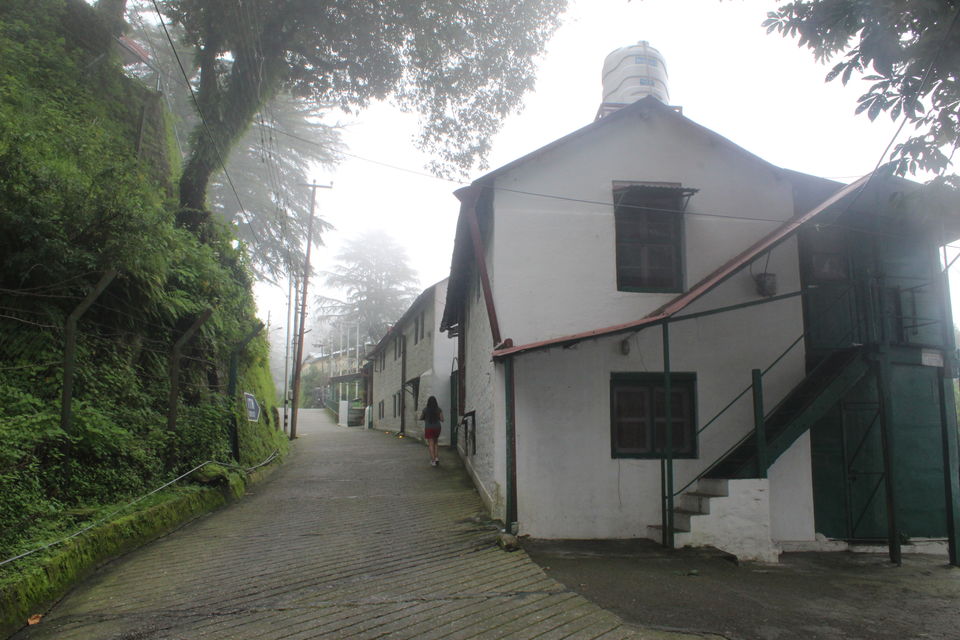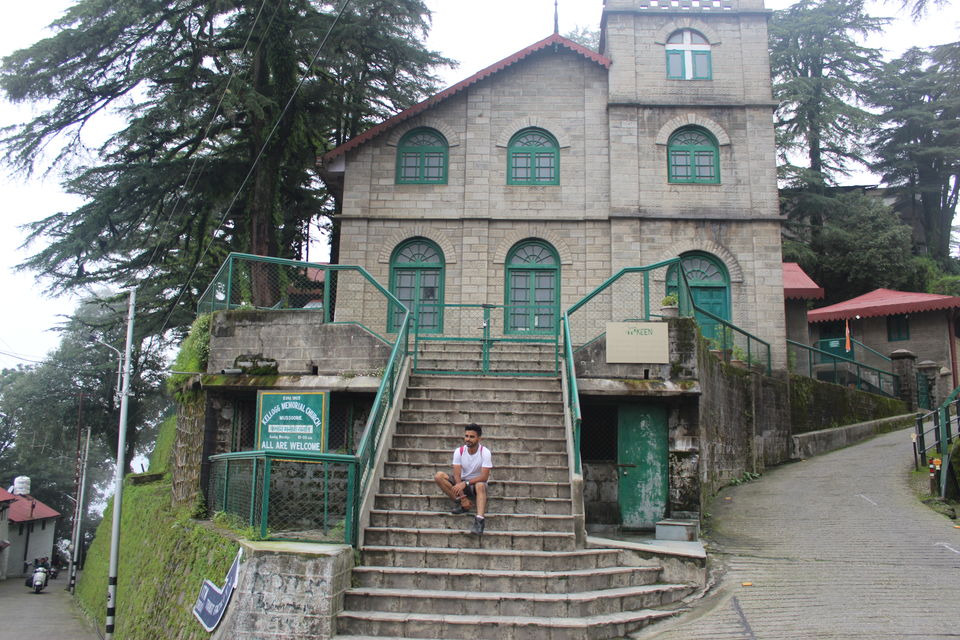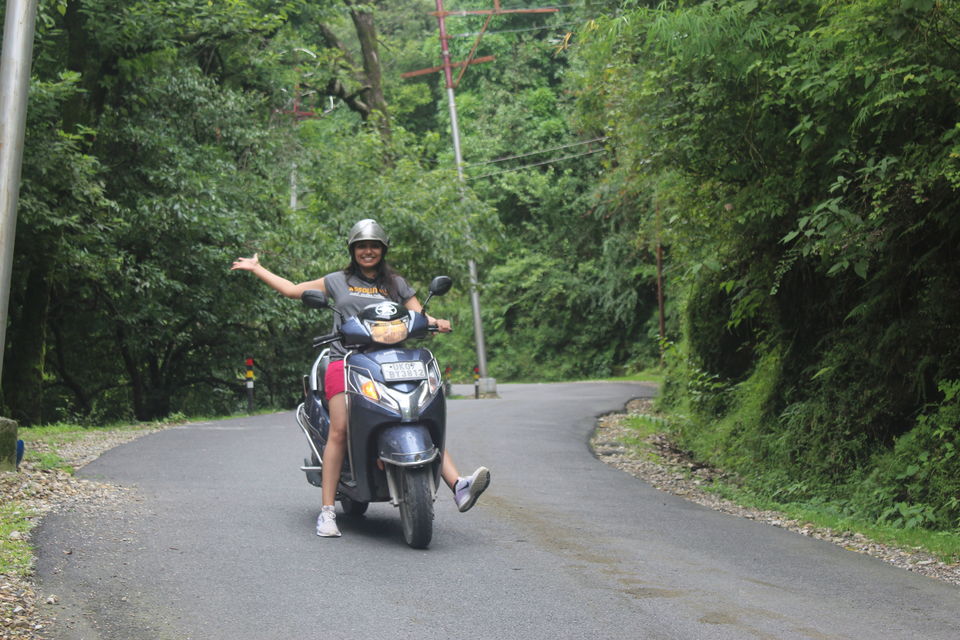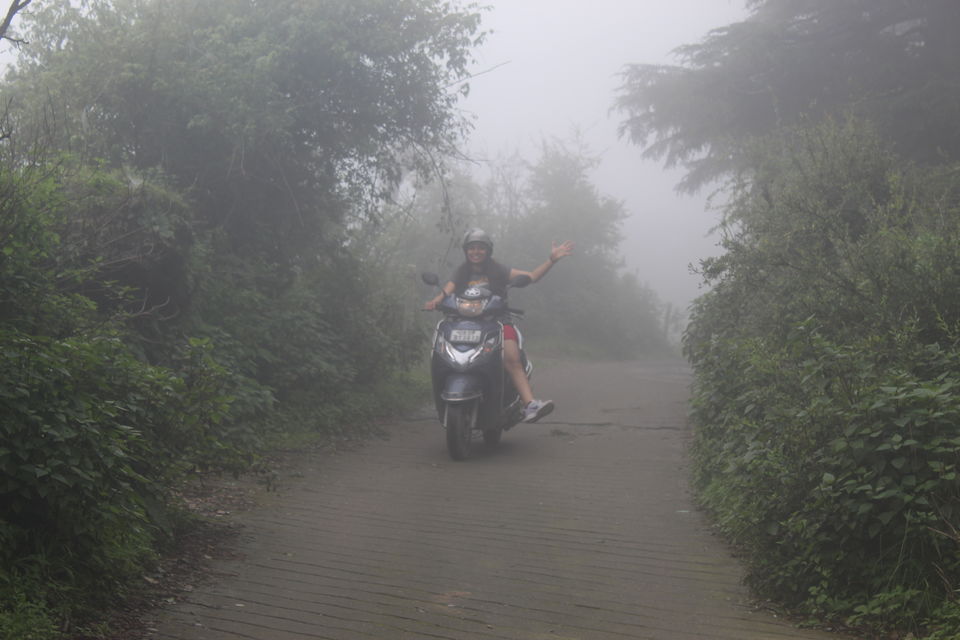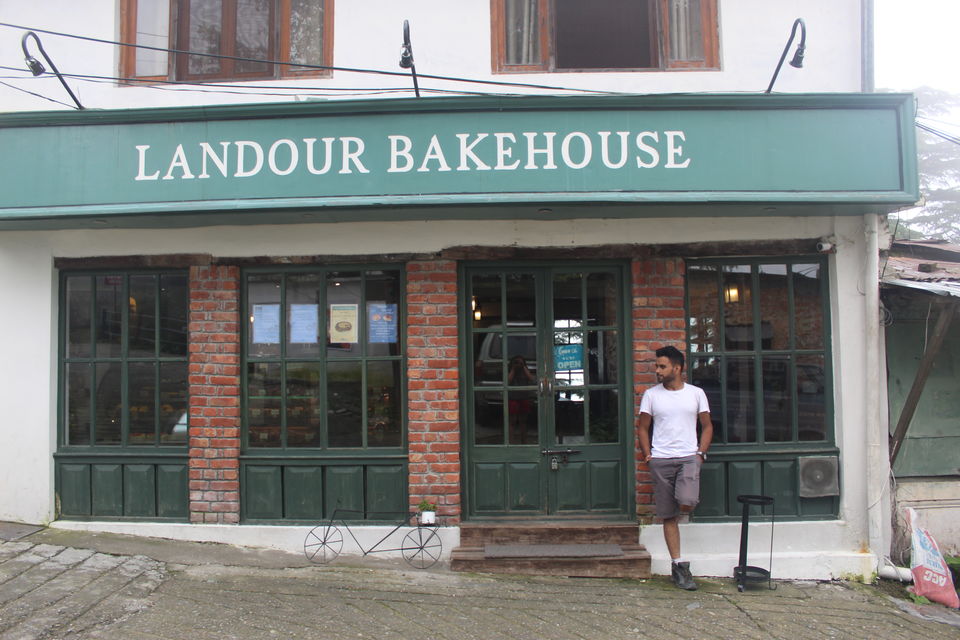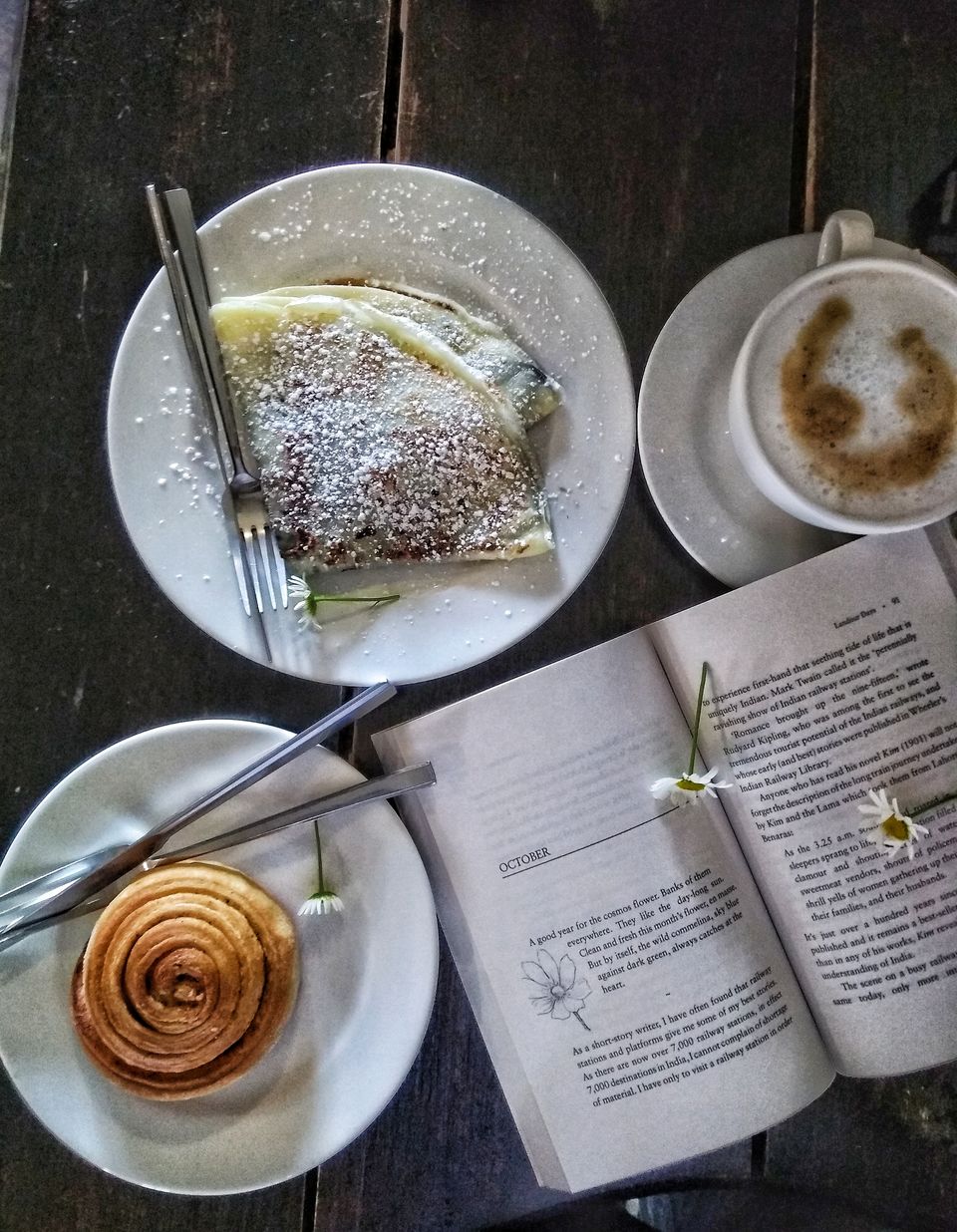 There are lots of eateries around with outdoor seatings and wooden chairs. I would recommend you to the Landour Bakehouse where you can get the popular cinnamon rolls and doughnuts. Don't miss their carrot cake and almond cakes. The place is perfectly placed with the backdrop of mountains and have a small village-like tranquility.
Make sure you start returning around 4pm so that you can witness the mesmerizing sunset on your way back.