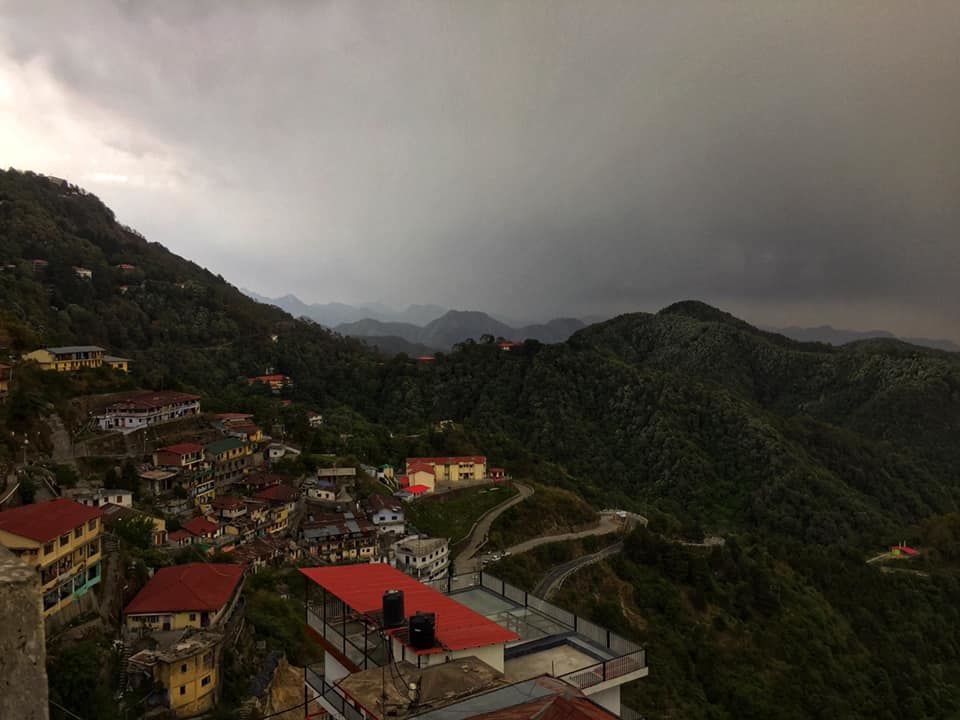 During childhood, hill stations meant only Mussourie, Shimla, Nainital, etc. Since, we had already visited Shimla and Nainital, Mussourie was in our bucket list since very long. Although most frequently visited, there was a yearning to visit the Uttarakhand hill station about which we had read only in Ruskin Bond's books.
We had to visit Dehradun for some work, and decided to visit Mussourie as it was only 35kms from Dehradun. While in Dehradun, we did not get much time to roam around the city. We had booked for a homestay at Rajpura road which itself was set up in a picturesque environment. For those looking for mouth-watering authentic Chinese food in Dehradun, Kalsang could arguably be the best choice.
Coming back to our Mussourie tales, we took an early morning bus from the ISBT. Although it was impromptu, we had already planned our day a night before, first to have breakfast at Char Dukaan and ramble through the lanes of Landour. We reached Mussourie, absolutely famished and the first eatery we came across was Little Lhama cafe at Mall road. After stuffing ourselves with sumptuous food, we decided to explore Landour- the abode of Ruskin Bond. Well, Landour is more than just Bond's abode. Long back, Mussourie had been bitten by commercialization. Landour, only 6kms from Mussourie, is tranquil, away from hustle-bustle of the crowd. With lesser human presence, Landour is a perfect example of offbeat places to unwind.
Since we had only a day, we decided to take a cab till Lal Tibba, but Landour is best discovered on foot. We gave a miss to the overcrowded Kempty falls and Happy Valley and decided to wrap ourselves in the warmth of the afternoon sun in the mountains. Landour is way calmer and cleaner than Mussourie. Our rambles took us around the customary Landour loop, circling the three summits of Landour ridge via an old cemetery, churches and Lal Tibba, the highest point.
From Lal Tibba, we walked down and up hill enjoying the perfectly manicured woods by nature, breathing fresh air. We were expecting a crowded road in Landour, but it turned out to be a sleepy hill station. We came across the old cemetery, whose silence gives you an eerie feeling. What caught our attention was the old British houses and signboards hanging on the trees with beautiful messages.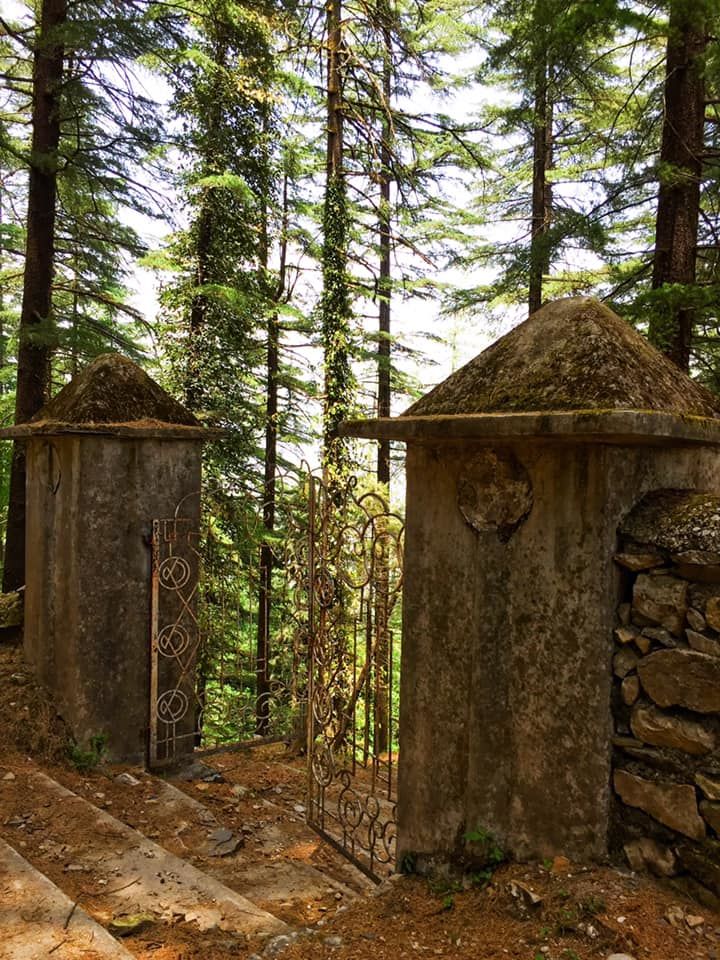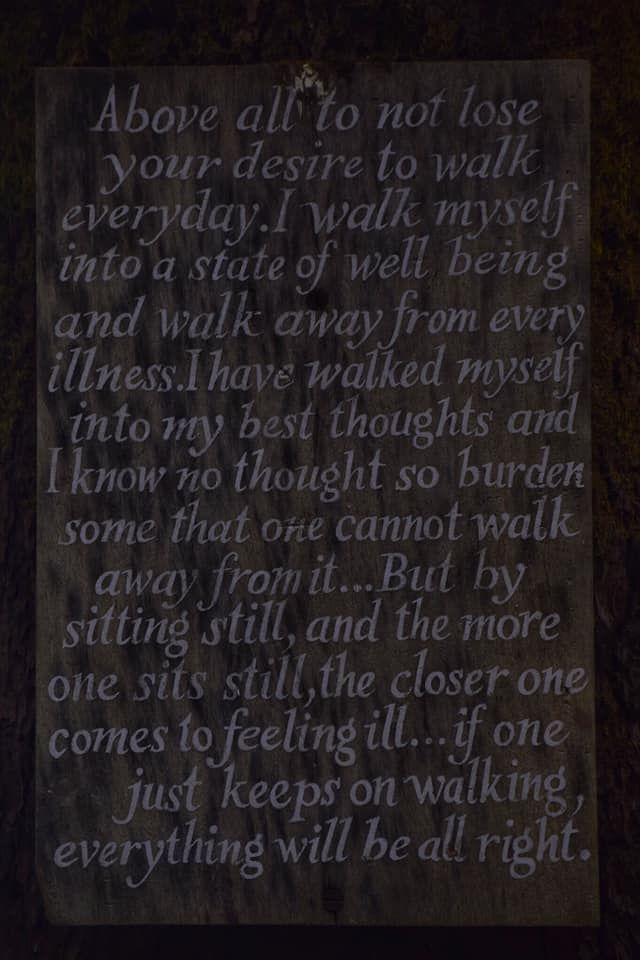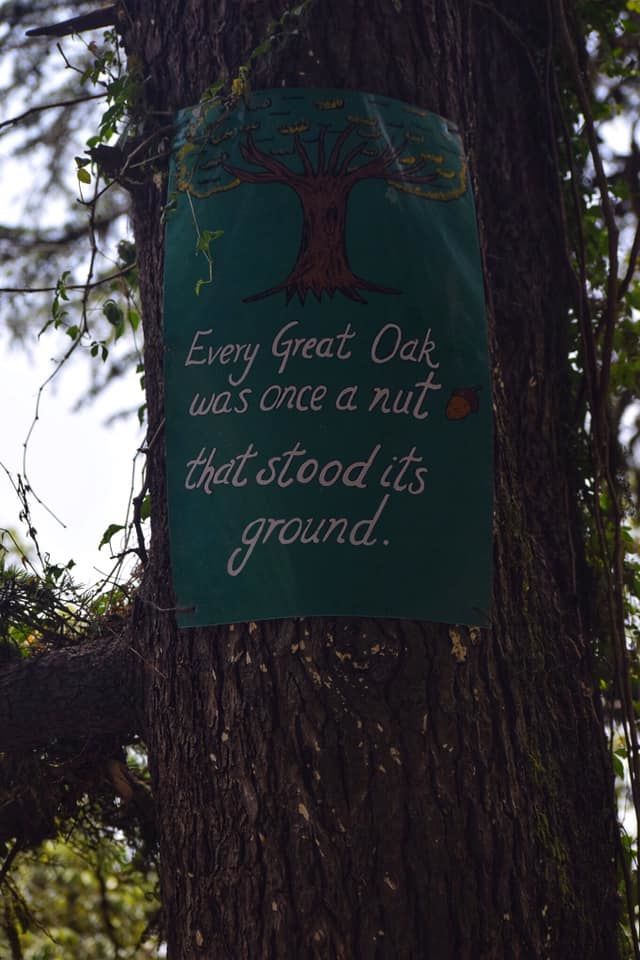 We enjoyed our peaceful stroll in the hills, before heading to the Sister's Bazaar, where we stuffed our backpacks with Walnut and banana cake, pomegranate marmalade and cheese from Mr. Anil's shop. Sister's bazaar has only three shops, Landour bakehouse, Mr. Anil's shop and a souvenir shop.
Then we stopped at the 175-year-old Rokeby Manor for lunch. This place reflects old British charm. What caught our attention was Wilson's chamber which will give you an old rustic charm with those rustic bookshelves in the restaurant area.
In the meantime, the weather suddenly turned windy announcing the arrival of monsoon. We decided to leave Rokeby Manor and started walking down hill, where we came across the famous Char Dukaan, Kelloggs Memorial church and Doma's Inn. Since it already started to drizzle, we decided against halting at Char dukaan and instead left for the bus stop, back to Dehradun.