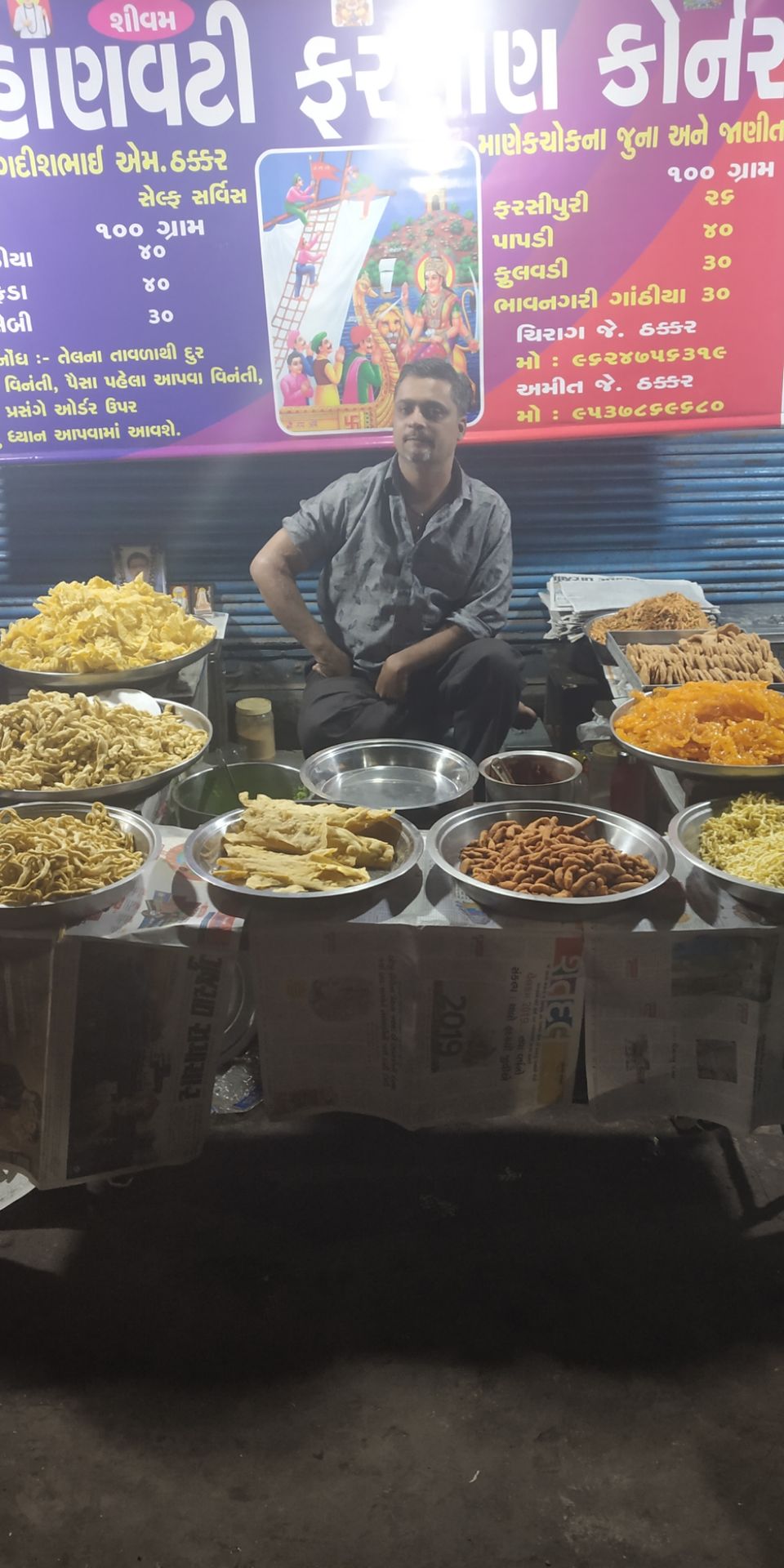 A market which changes its selling by the time. Early morning its vegetable market, noon its bullion market and street food at the night. This place is in old Ahmadabad and surrounded by historical structures. Food market starts at 9:30 p.m. and continues till late night. If you are here then its gonna be a party for your taste buds.
HOW TO REACH THERE- 2 kms. From Geeta mandir bus stand and 3 kms. From Ahmedabad Railway station Kalupur. You can take an auto or a cab from there. Both will charge approx 40-50 rupees from there.
WHAT TO EAT- This is a heaven for foodies. You can have Bhaji -pav(gujarati people call it in this way), pakodi(pani- puri or golgappas), sev puri, sandwiches(a huge range), Aloo Tikki, pulao, jalebi-fafda, ganthiya, Papdi, Jamun shot and a wide range of mouth freshners.
sandwich at manek sandwich center
I tried a totally different sandwich rabari sandwich which was overloaded with cheese and really delicious. other than that we had cadbury rabari sandwich. one layer of rabari and other one of chocolate and again overloaded with cheese. club sandwich was also very tasty.
Jamun Shots at Bottoms up fruits shots
Jamun shot was the most scrumptious and out of the world. They have made shots of jamun just like taquilla So yummy can't explain.
Bhaji pav at Bahuchar pulao and bhaji pav centre.
Bhaji pav is a must try thing when you are in Ahmedabad. The speciality is they sell jain bhaji also where no onion and no garlic has been added to bhaji and other than butter they use oil also to fry pav and bhaji. so that was something new to me.
Chats are mouth watering here. you can have sev puri, pani puri, aloo tikki, ragada pakodi and many more.
Jalebi-fafda - Not long ago this wondreful delight called fafda jalebi used to be celebrated at dusshera only but now this scrumptious food is available all around the year. This unique combination of sweet and salt will make you feel good feel gujarati.
At last you can have various flavours of kulfi at Asharafi ni kulfi. This place is actually famous for kulfis like rose, mango and many more flavours.