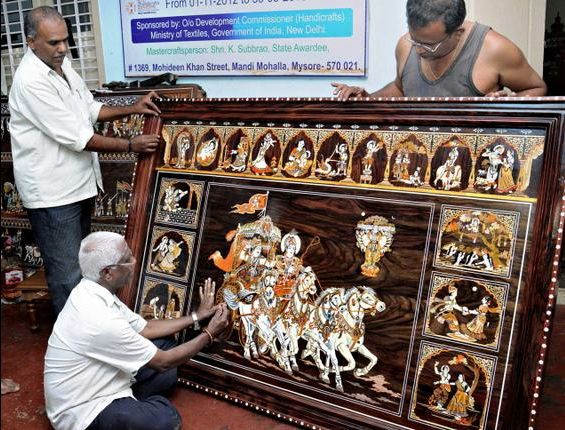 Rosewood inlay is an ancient art of Mysore . As the city is blessed with rosewood trees in abundance. We spent an entire day learning the inlay art after spending time at the palace .
Rosewood inlay is a technique where rose wood , Yellow wood and Ebony are used as raw materials and designs depicting are carved into them after which various artifacts from paint to gold silver, sandalwood are inlaid into the wood after carving depicting nature and Hindu mythological epic stories.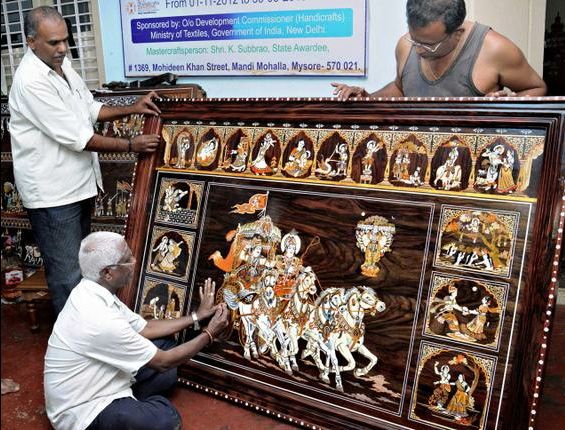 Here's a step by step process of creating your own little peace of art.
First, the design of the art piece is finalized and drawn on a paper and colors are marked on the drawing.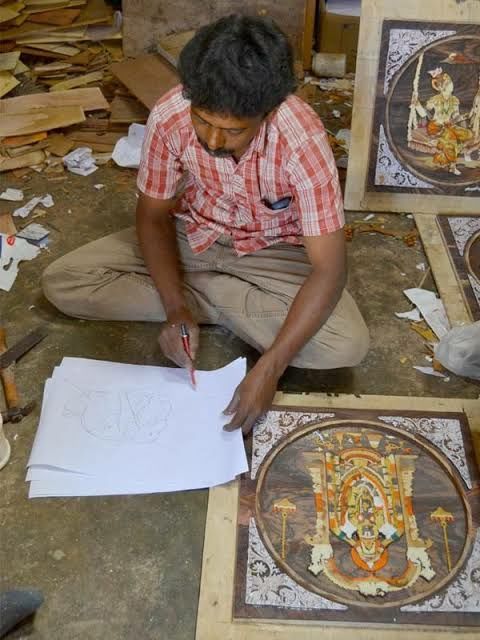 • Then small sections are traced on separate papers and used as stencils to stick on wood and then is cut by following the outline with the help of a hex saw.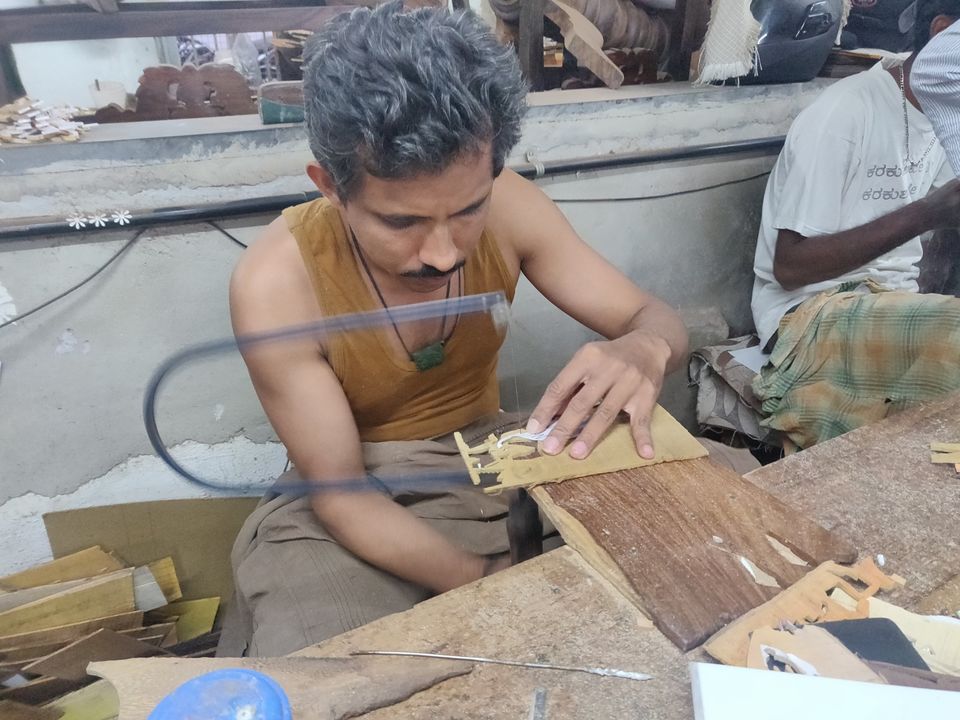 • Once the cutting work is finished the pieces of various colored wood are arranged by referring to the initial drawing then stuck together by using PVA Glue. • The work piece is scratched using a chisel and then rubbed using several grades of flint papers in order to bring all the pieces to the same level.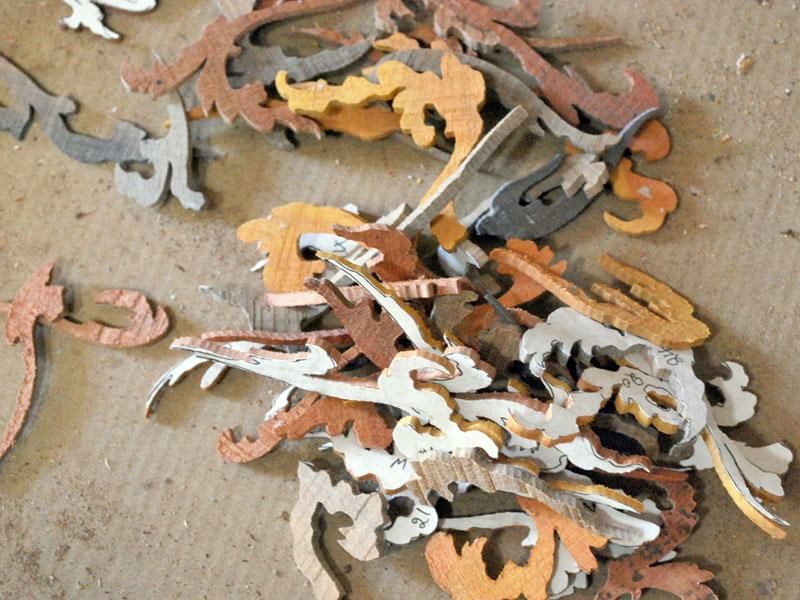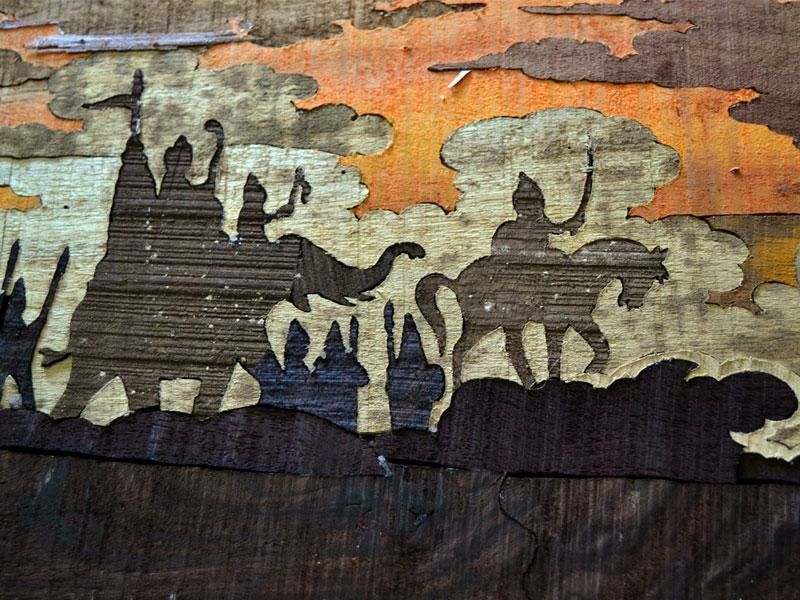 • Then the carpentry jobs of the work piece are carried out wherever that is required like joining different parts together.
• Fine grooves are made using a chisel to give detailing.
• A mixture of molten wax and charcoal is applied to the surface of the work piece by a brush made of cloth and then scrapped by a chisel. So the wax remains in the groves and rest of the surface remains clean. • Final finishing is done to obtain a finished wood inlay painting.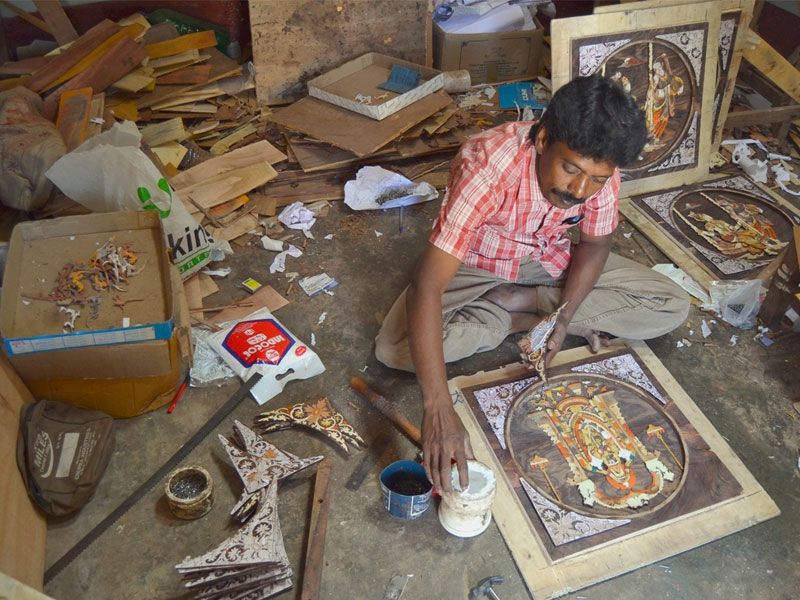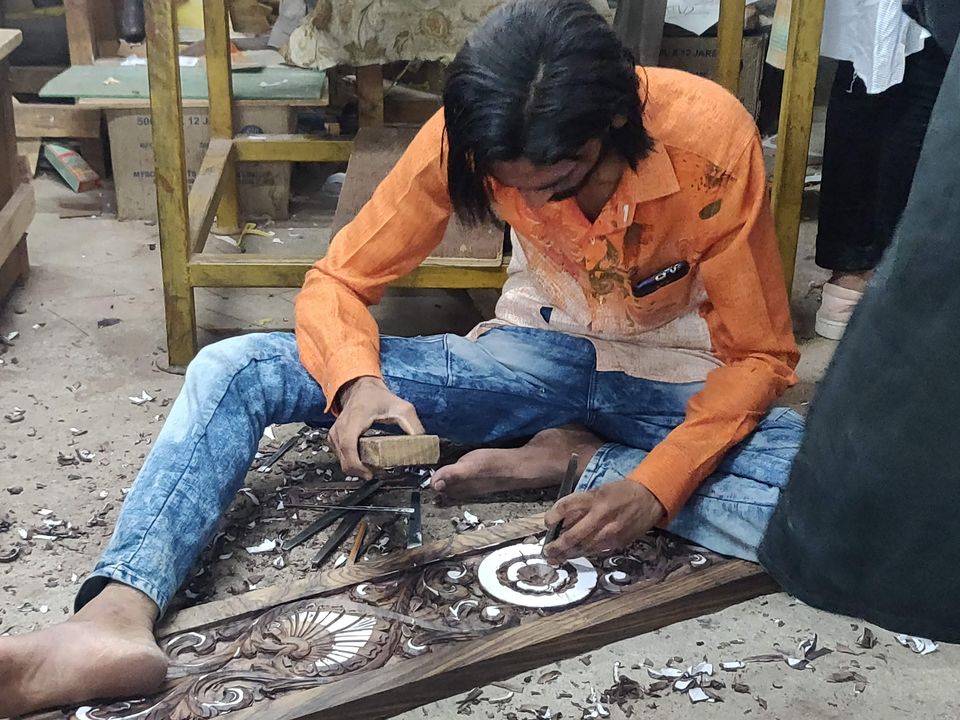 HOW TO REACH MYSORE.
As Mysore is a celebrated tourist destination , there are a lot of cheap flights , trains and other mode of transportation.
Frequent Searches Leading To This Page:-
things to do in mysore in the evening, top 5 things to do in mysore, unique things to do in mysore, things to do in mysore this weekend, things to do in mysore zoo, 10 things to do in mysor