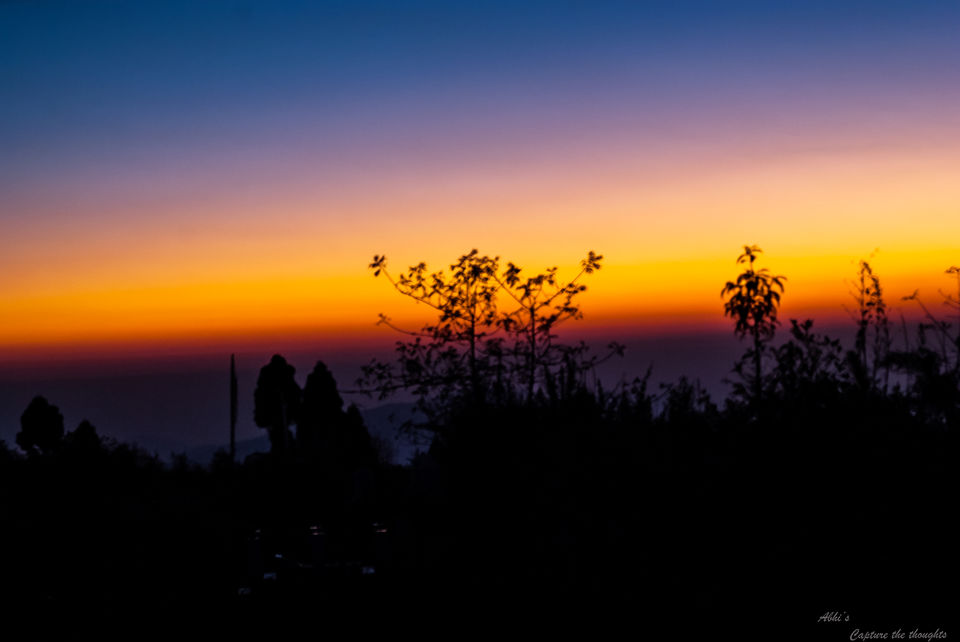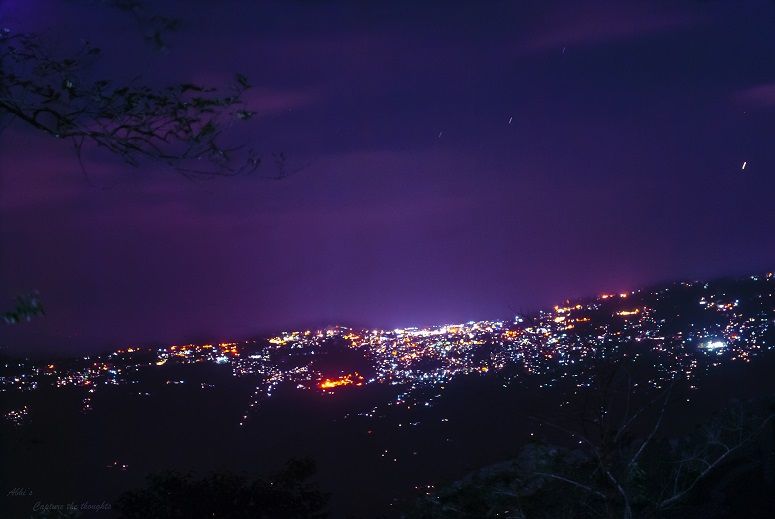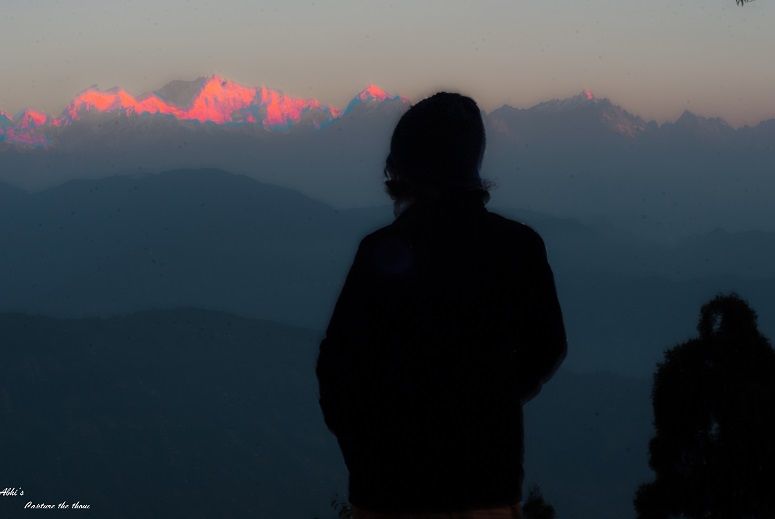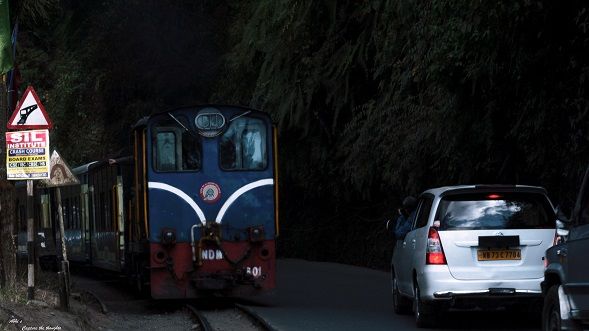 Lepcha Jagat or the world of Lepcha's is a small village on the Darjeeling Mirik road. Nature has unconditionally blessed this place with all the beauty it has in its store. There's no hotel in this place (thankfully). It has a few houses who runs homestay and a Forest Bungalow ran by the Govt. of West Bengal. Though we tried for the forrest bungalow initially but there was no response from them and we then tried with this home stay option which is managed by a group called Bonvoayagers, who operate from Kolkata.So after booking our stay i.e. INR 1000/person/day(including all meals and breakfast) on 26th's afternoon we set out on our trip. We had booked the bus to transport us from Kolkata to Siliguri from where we would be picked up by cab provided by our hosts (INR5000 round ways) from Lepcha Jagat. The bus ride turned out to be one horrible experience, the entire stretch of road was covered with dense fog and visibility was less than a few meters but thanks to those efficient bus drivers and his helper who ensured that we reached our destination safely. Now we were to reach siliguri by 0700 hrs but due to the fog and all we could manage to pull in only by 1400hrs which we couldn't even inform to our hosts as we were crossing remote areas and the mobiles went dead without network. To my surprise i found a cab waiting for us patiently from 0700hrs till we finally reached. This guy who was to drive us was very friendly and gave us a lot of insight about this place and how they manage the place over there and he also informed me that it's a big family business as every house in that village is related to each other. While talking and listening to the local folk music playing on his car deck we crossed Mirik and went forward, we were going away from the locality and going into the wild and the setting sun through the pine trees made a sight too spectacular to miss but as we were running late so we had to compromise and went ahead to our home stay. When we reached Lepcha Jagat we recieved a very warm welcome and were immediately served with hot tea. The temperature was freezing and the hot tea and the bowel of Wai wai noddle were life saver. We were allotted two double rooms for 4 people. It was actually a standalone bungalow which had two rooms and a toilet attached to it. Kitchen was managed by our hosts which was as per their tradition is set out of the boundary of their house. As we were tired after the long bus ride and the journey uphill so we decided to have early dinner and call it a day. The dinner was served and what a grand dinner it was. Menu was simple the taste was something out of this world.
The night was spent in anxiety by me as i was super excited for the morning to come I was to witness the play of light on Knchandzonga massif. By 0500hrs i set out with my gear to the hilltop which has be cleaned and maintained well by the villagers for the tourists to enjoy the spectacular grandeur of the Kanchandzonga massif. The entire Kanchandzonga range is visible from that point. It's a photographers heaven and i couldn't even realize when time flew from 0500hrs to 0700hrs when I came back to our room everyone has woke up and i started to check the shots while waiting for the coffee and to my surprise I realized i was so mesmerized by the beauty of the nature that not many shots i could make but whatever was captured though a very little of what actually happened but was enough to earn satisfaction.
After a heavy breakfast of Puri and Sabji we were getting ready for a trip to the Ghoom monastry. While others were getting ready i came across an old man who i got to know was a veteran of the sino-indo war of 62 and he was there to tell the tales of the war some interesting and some horrifying but he has lived them all to tell it to us and as a matter of fact we were staying at the bungalow managed by his family only. Then we went to see Ghoom Monastry and Batasia loop which are like the most famous spots on Darjeeling circuit. We were again greeted at the home stay with a nice steaming hot lunch. Post lunch we went to Pashupati market which is in Nepal and one can go in for some shopping, the best thing there is the price is too less and bargain is one good thing. Now while returning we stopped by the Simana Border post, it's an amazing place there's a road which is in India and as you step to the hillside of the road you are in Nepal. From there I got to witness a splendid view of the twilight. Assuming it to be the end of the surprise we headed to our bungalow.
But the nature had still a few more surprises in store for us. Today I decided to venture out at the freezing night to take some night shots and again realized why Darjeeling is called the queen of hills the well light valley was nothing short of any queen decked up with all her jewels and as i turned my head the sky was lit up with numerous twinkling stars where constellations were so clearly visible that one doesn't even need to put any effort to identify them. After spending good few hours amidst the nature i went in for the dinner and again it was a well cooked chicken and rice. The taste of the food was so delicious that even the stomach was full the craving was not. Again the next morning i went to witness the play of light at the grand theatre of nature but today as we have to leave so couldn't spend much time. By 1100hrs we left Lepcha Jagat for Siliguri promising ourselves to come back at the very next chance we get.