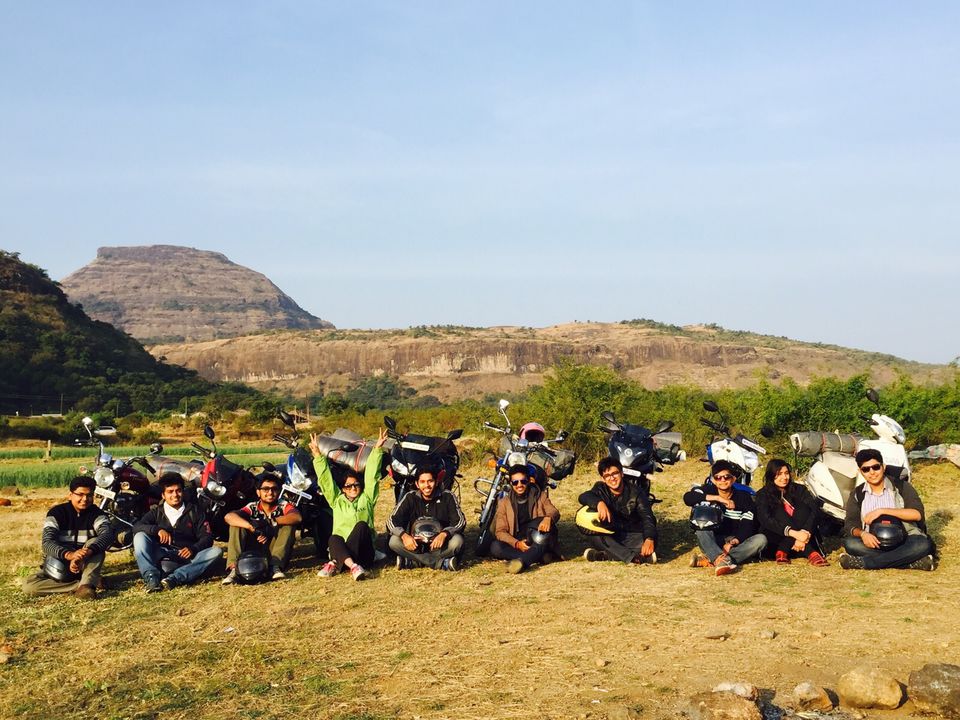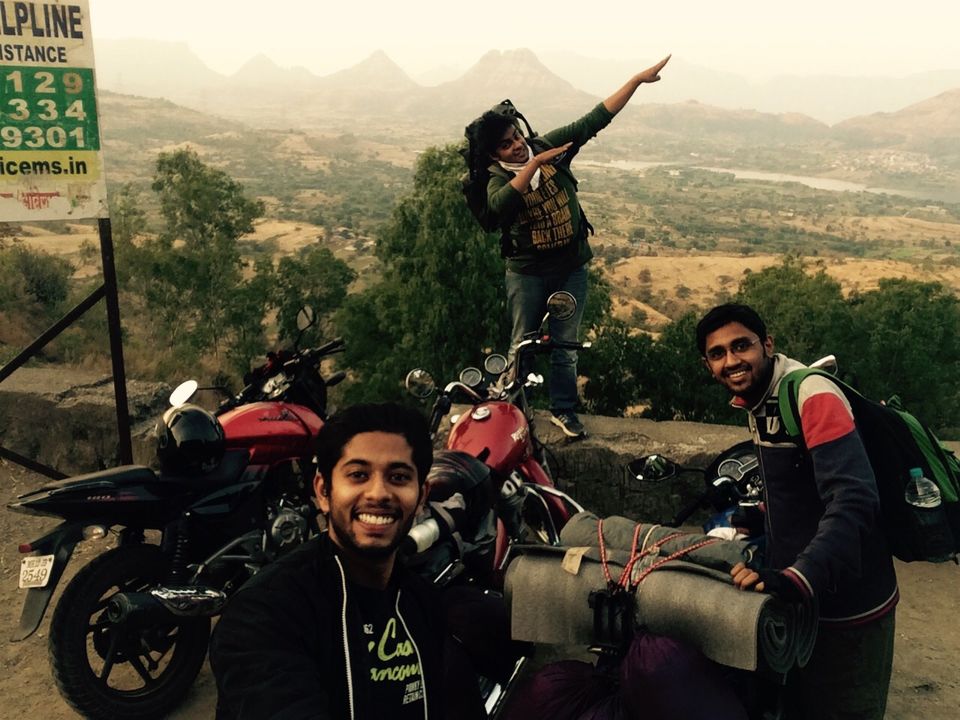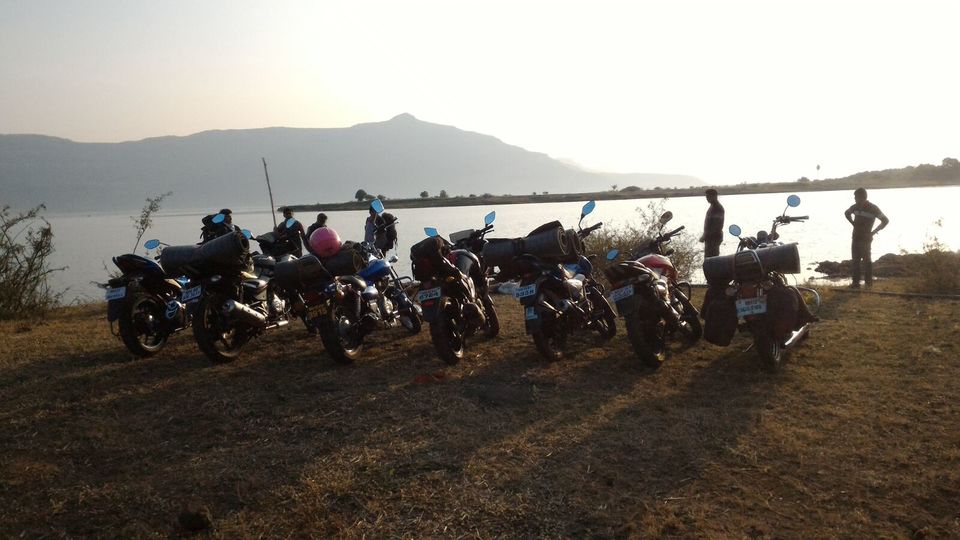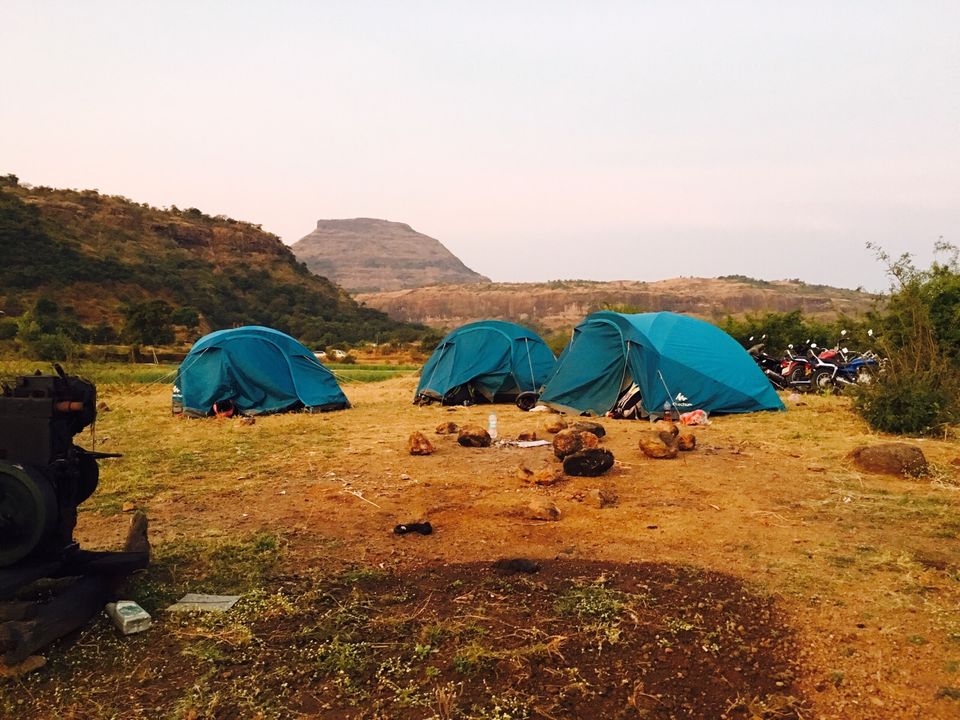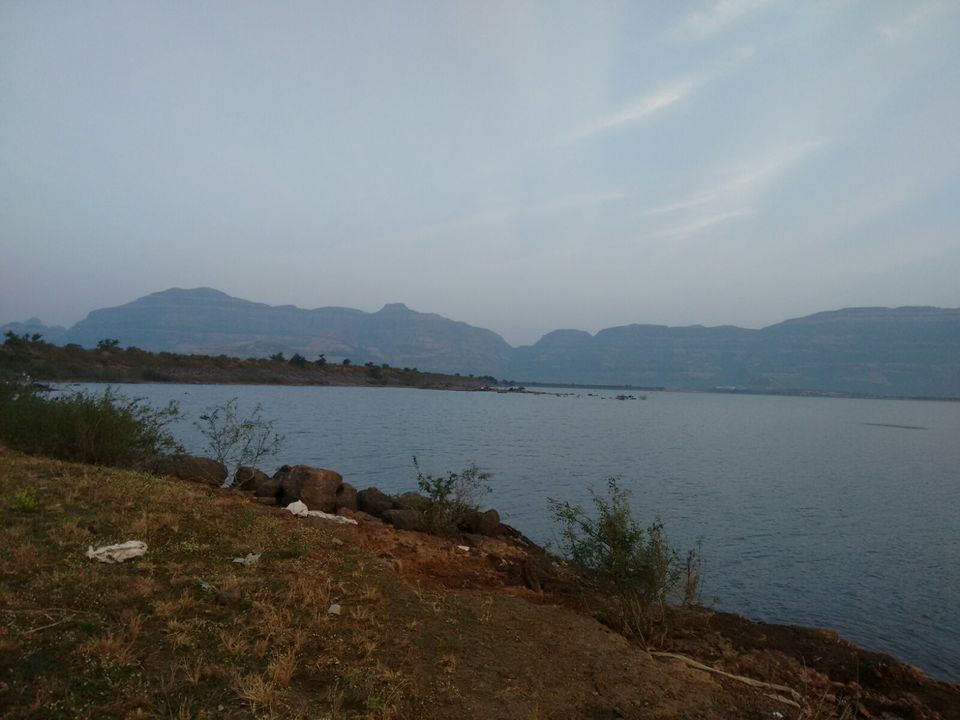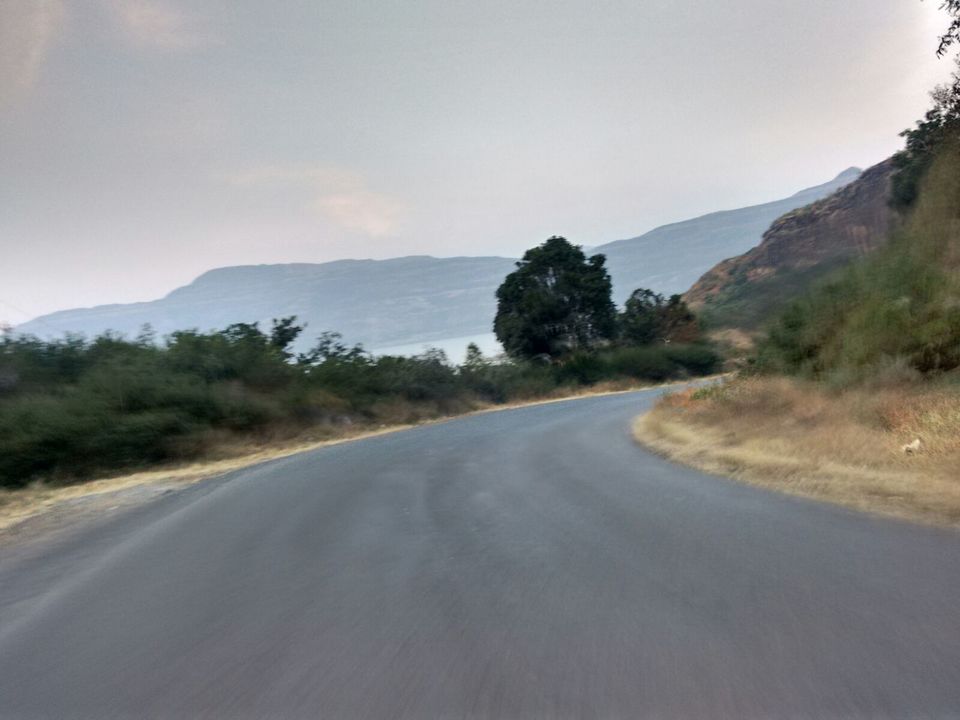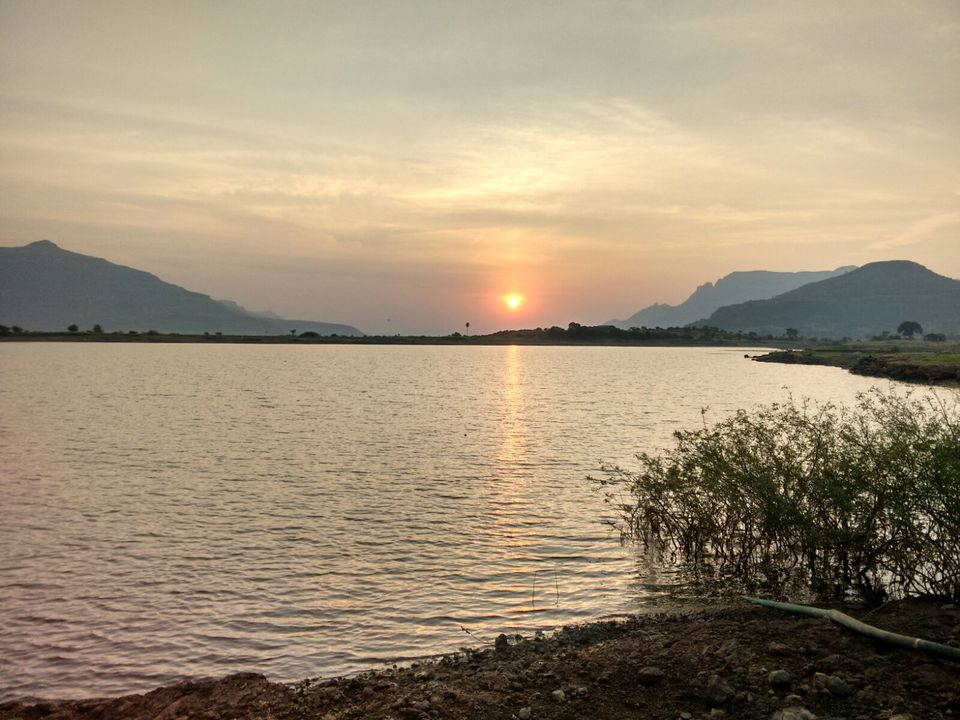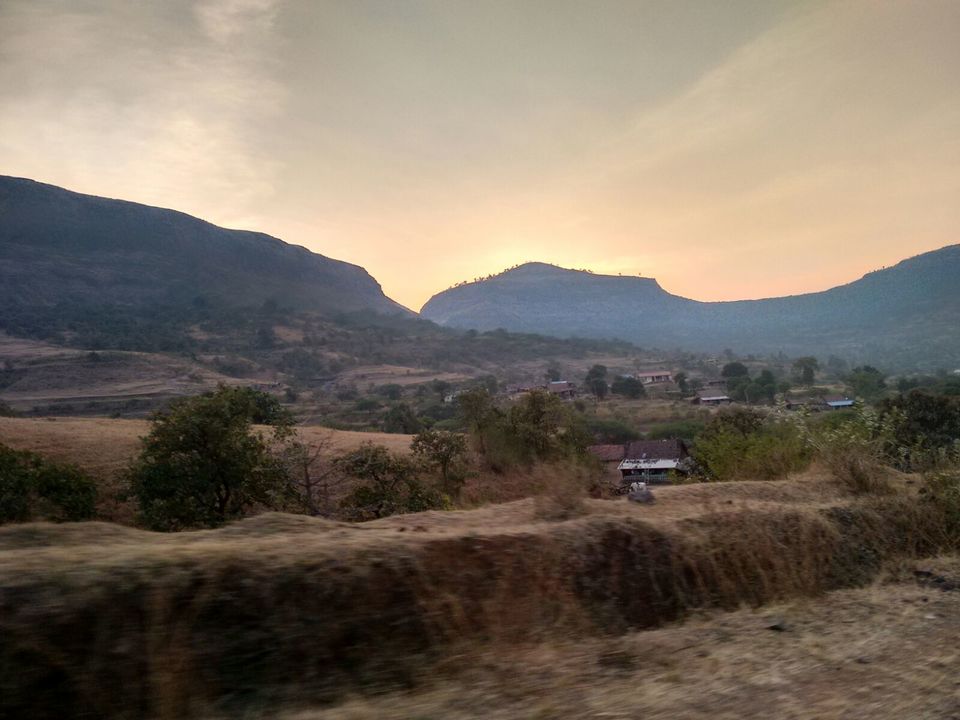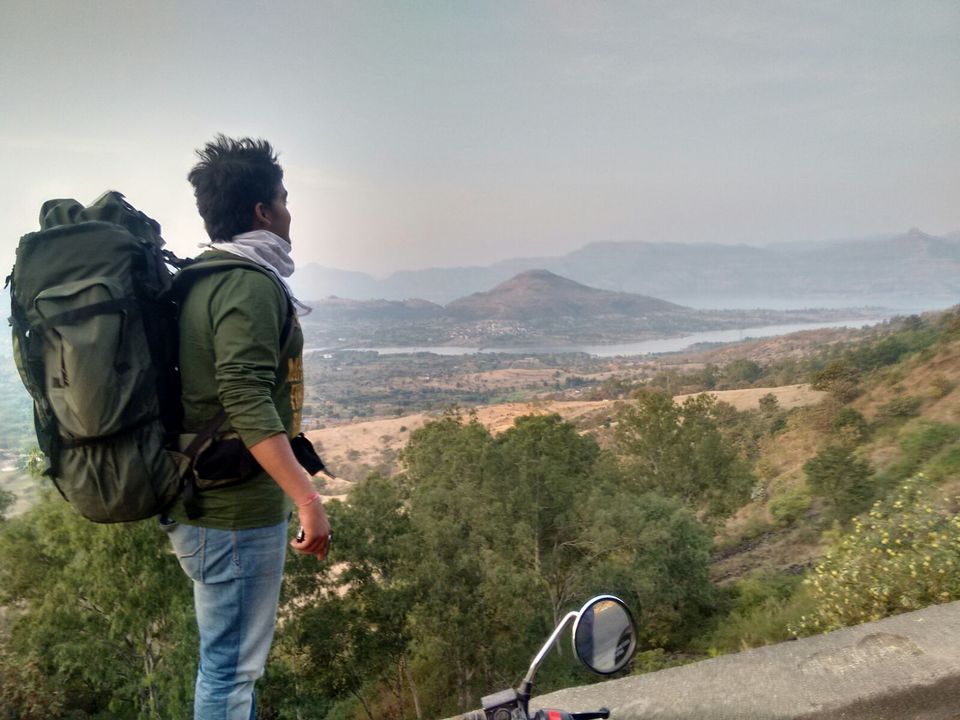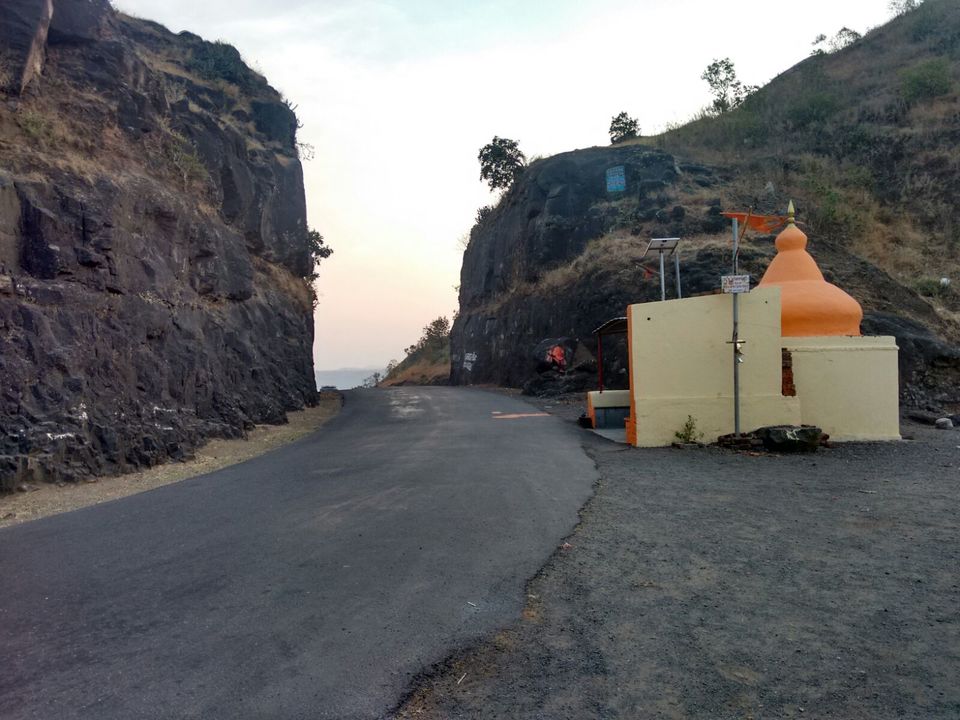 Malshej Ghat is one of the many beautiful ghats of Maharashtra. It is nestled in the lofty rugged hills of the Western Ghats and is situated in Pune district near the borders of Thane and Ahmednagar districts.  It is at a distance of 130 km north of Pune. Malshej Ghat is known for several types avian population and particularly known for flamingos. Normally people prefer to visit it during the monsoons but January wasn't bad either.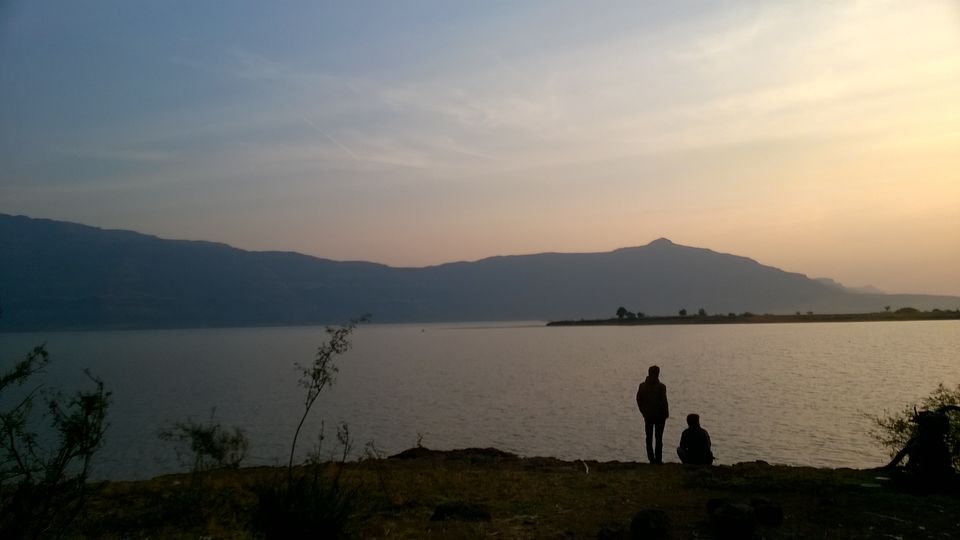 Credits: Me
This trip was my first Ridin' solo road trip, so me and my friends decided to make it really awesome. We were 10 people on 8 bikes and our fleet consisted of every kind of two-wheeler between an Activa and a Royal Enfield. We were carrying our own Camping Gear (and this made the trip really awesome). We started our trip from Balewadi Phata in Pune at 2 PM on Saturday, 9th Jan, 2016. We rode via Pimple Saudagar and Chakan highway and reached Junnar, our first checkpoint, at around 4:30 PM. We had some Misal Pav, Pav Bhaji and tak in a small dhaba and then continued with our journey. The ride hereafter is amazing. The scenery is beautiful and the roads are also nice. We managed to catch the sunset while riding and the view was breathtaking.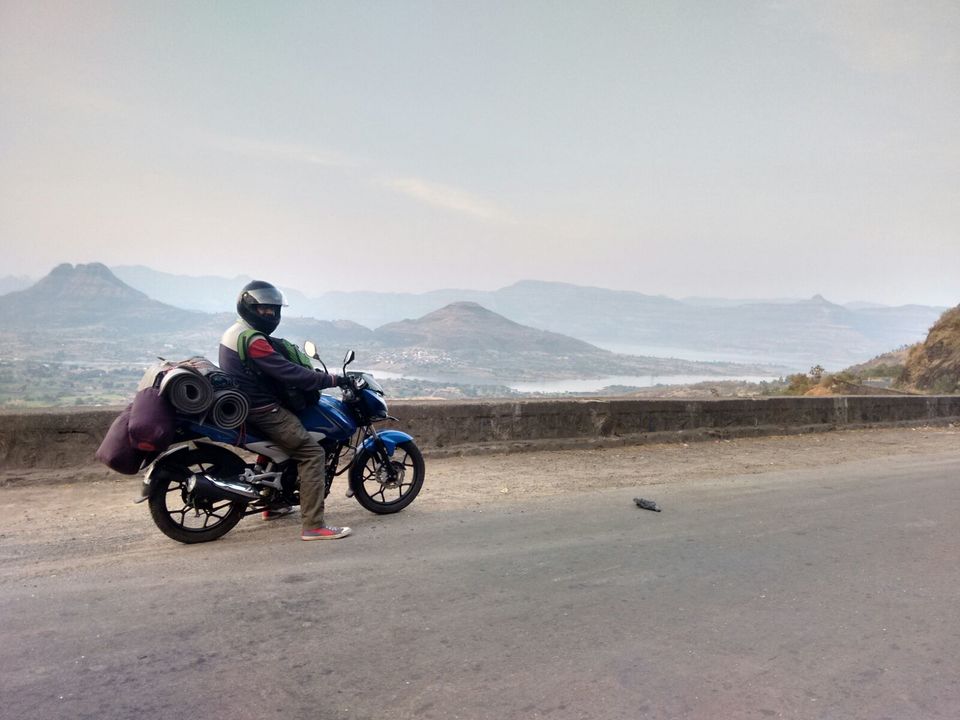 Credits: Neekita Samant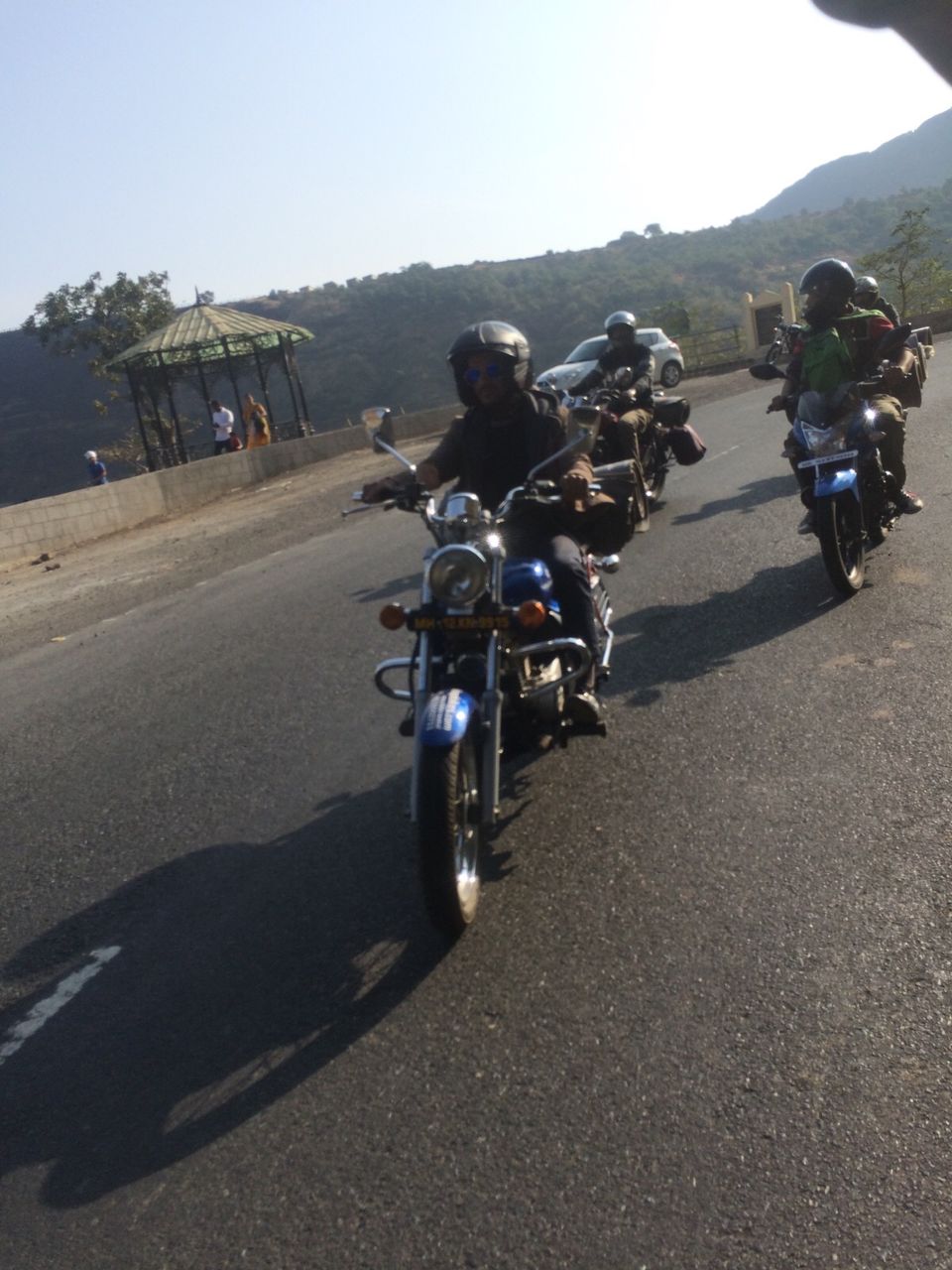 Credits: Neekita Samant
Riding along the ghats, we reached our destination at around 6 PM. We stopped near the MTDC resort to find a good campsite. We found a good one a little before the resort where the ghat roads start and by the time we found it, it got pretty dark. We parked our bikes on the banks of the Pimpalgaon Joga Dam and started setting up camp. Word of advice - Tents are easy to set up if you have enough light, otherwise, not so easy. By 8 we were all ready with our tents and a small but effective bonfire. We enjoyed a lot that night. The view of the sky in such places is amazing, one can just keep looking up and be lost in the stars.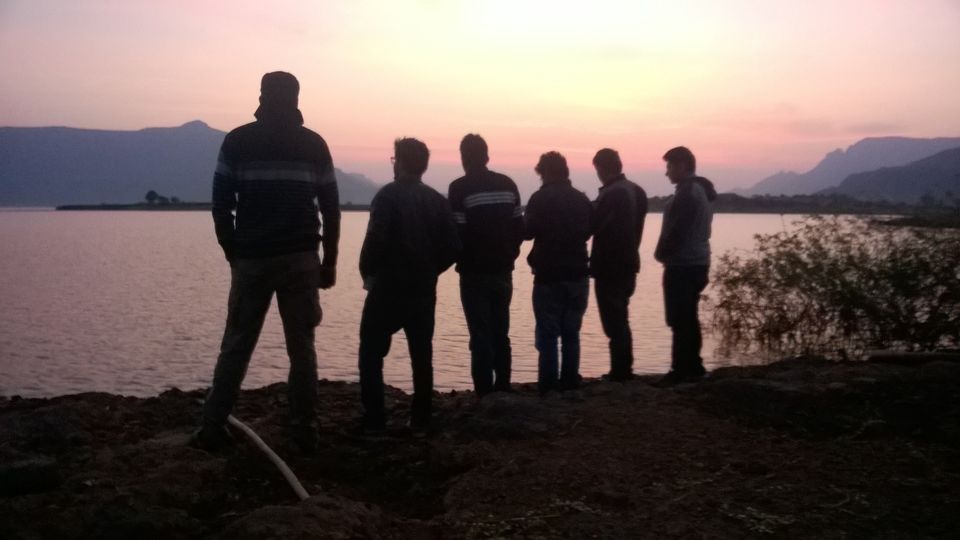 Credits: Me
The next morning, we were so excited that some of us got up even before the sunrise. We lit another small bonfire, covered ourselves in jackets (it was really cold) and desperately waited for the sun to come up. The sunrise was spectacular. The water, the mountains, the light, it all looked amazing. We took some some really awesome pics. We packed up and left the campsite at around 10 PM. The MTDC resort has a pretty good common washroom, open for public use. We freshened up there and then went up ahead to ride the ghat roads, which was the main objective of our trip. We started our journey back at around noon and rode to Shivneri Fort. We were there by 1 PM and somehow climbed the fort to the top, crossing all the 8 eight gates. There's not much to see there but the place has a great history as Shivaji Maharaj was born there. We were there for nearly 2 hours and left as soon as we could to reach Pune on time. We again rode for an hour and stopped for lunch at a dhaba at around 4. We were pretty exhausted with all the climbing and riding, so we rested there for around 1:30 hours. We reached Pune at around 7 PM.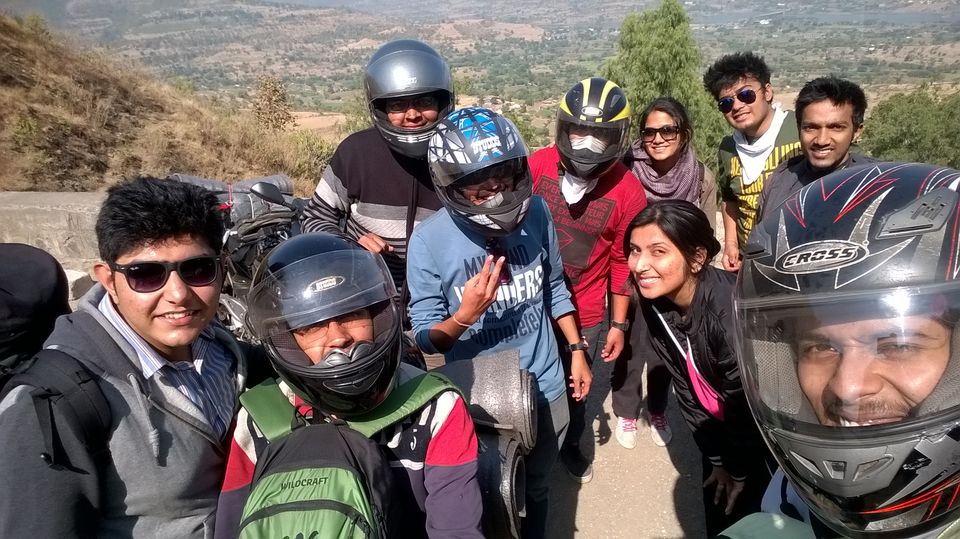 Credits: Projoy Banerji
I enjoyed a lot on this trip, not just because it was a road trip or we camped out, but because all my friends were with me and we captured some great memories.
So, to the many road trips to come and the fun times that will come along, CHEERS!!
Our first stop, Junnar, is a small town located on the way to Malshej Ghat and near Shivneri fort. We stopped for some snacks and refreshments
Malshej Ghat is a mountain pass in the Western Ghats range in the Pune district. Malshej Ghat is known for several types of avian population and particularly known for flamingoes. We camped there for the night on the banks of Pimpalgaon Joga Dam near the MTDC resort. Campsite: 19°20'00.9"N 73°48'52.2"E
It is the birthplace of Chhatrapati Shivaji Maharaj, the founder of Maratha Empire. The fort extends up to 1 mi (1.6 km) with 7 spiral well-defended gates. We climbed through these gates to the top.