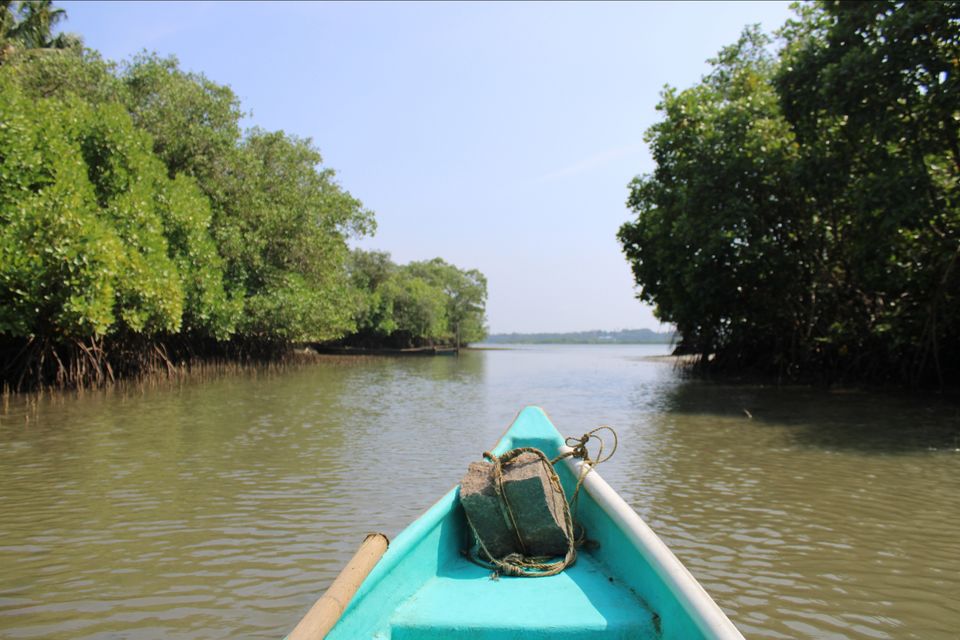 After going to a myriad of newspaper articles, journals on Mangrove forest and Tourism I was zealous to develop one tiny island called Uppinakuduru. Uppinakuduru nestled amid gentle with the scenic estuary of Panchagangavli river.The village with a population around 2500 is one kind island and lush green tropical village. Embedded with coconut trees and paddy fields.
Being a Tourism student, it is my biggest dream to transform this hamlet into a potential eco-tourism destination and help out in boosting the local economy
"So what is so great in Uppinakuduru"?
Uppinakuduru, the salt island which is located 6KM north of Kundapur, Udupi district of coastal Karnataka. the village once it was famous for trading of salt and seafood, it was an isolated island in the medieval period of Tipu sultan. With the help of local boatman, one can cruise ovPanchagangavali river to witness the Mangrove forest.Here the river is blessed with huge patches of Mangrove forests, Home to a large variety of fish, crab and shrimp and mollusc species .whereas these fisheries are an essential source of food for thousands of coastal communities in this area
And one more fascinating fact is this island is reportedly breeding ground for many bird's species
Specially crested terns. if you're a birder the majestic swift terns, sea-eagles, great egret, grey heron, common kingfisher and Indian pond heron can be commonly spotted on the island
Through my post, I request Karnataka State Tourism Department to consider and develop this site as Eco-Tourism destination and where tourism can act as multiplier effect and elevate local economy
#Karnataka
#onestatemanywords