Ohkay.. So this was my first backpacking trip that I did with my husband in December 2018. When you stay in Delhi and you get an extended weekend, admist your busy schedule,you look out for options ,right? So when I was browsing tripoto was promptinyme constantly about this beautiful place.
Not a second thought, we just booked our tickets through HPTC and we were on our way. The Volvo buses are your best bet and it cancost you anywhere between 700-800 bucks. So these typically takes you till dharamshala. Since we were in exploring mood we took a local bus which takes us to the top..the cost is just 10 bucks and you're on your way surrounded by the nature beauty. The ride takes you approximately an hour or so. Since we were there for only 3 days I'd a checklist of what I should do there which I'm gonna tell you guys in a while.
McLeod is what I discovered a travellers hub, you'll find travellers all around the place..families,friends, foreigners, Solo's you name it you can find them..plus its fully covered in graffiti's and local coffee shops that you'll have to be there at least 6 months to cover everything:) ahhh..the endless places with butter teas,pastas, hot Maggie's, honey ginger chais..yummmm..
Okay, bringing myself back to the world, so the place we stayed is a hostel called "Tibet world" you can Google in online and book it or browse through hostel.com you should it find..the cost per night was around 470bucks which I think is a steal..and it's pretty decent one as well..located at a perfectly good location..hardly 5min walk from the Centre market place. since we were on a relaxed trip and didn't plan much,the first day was a trek to bhagsu falls which is like a 45min -1 hour depending on how fit you're..I'm not so it took me a good 1.5hours to reach there..the walk to place is amazing with Dalai Lama's garffiti. This time of the year,the falls didn't have much water so it's a must if you're going there just after the monsoons..there's also a pretty little river downside where you can sit and relax a bit enjoy your afternoon...
After that, there is a steep 15min trek to the most popular 'Shiva Cafe '..must visit place..serenity is the only word to describe the place.. when we came back it was almost evening..the problem with mountain areas are you can do much about the outdoors after 6 or 7 ..they generally start shutting down the shops..so we had our dinner at a restaurant called jj's and called it a night...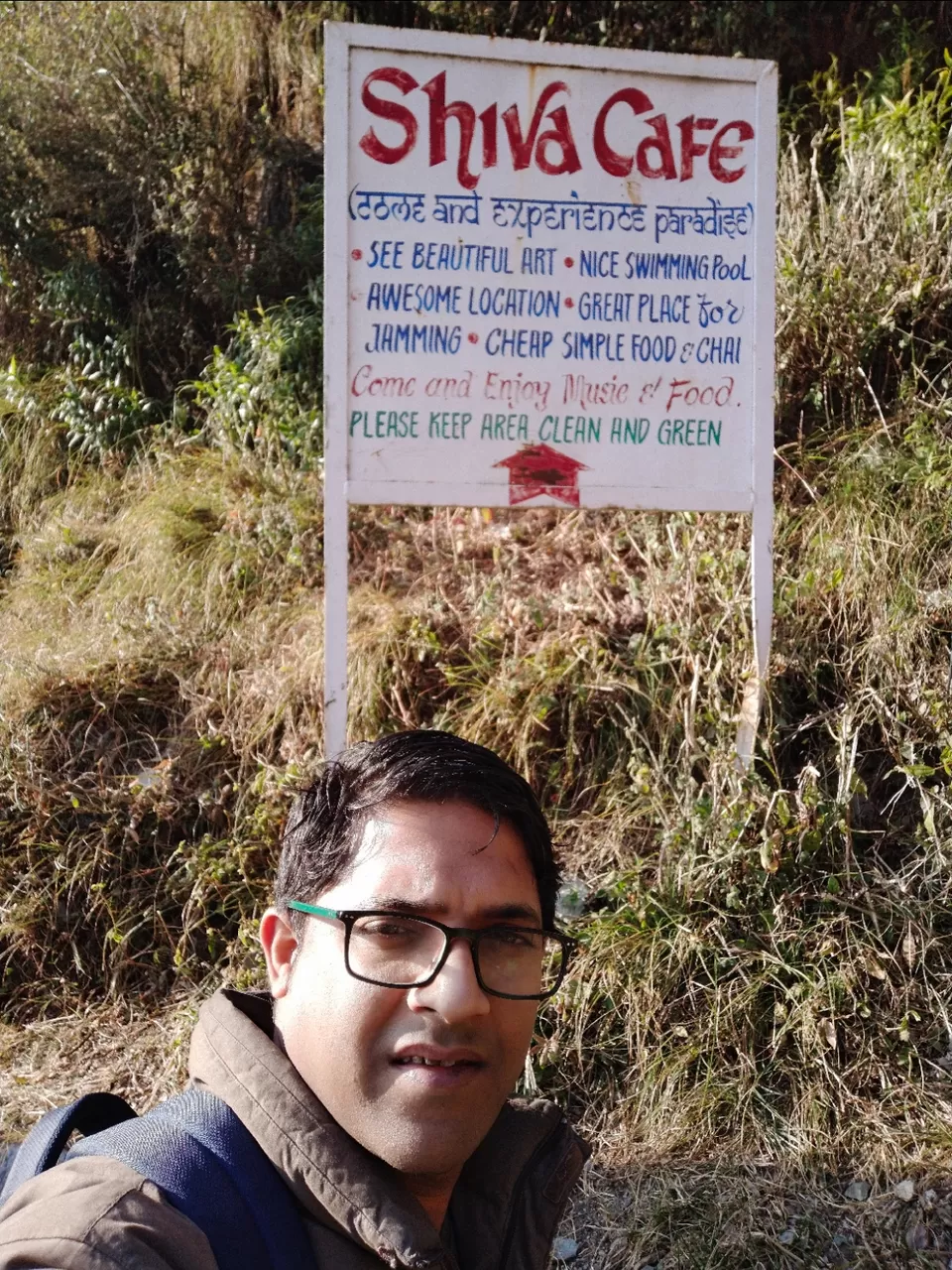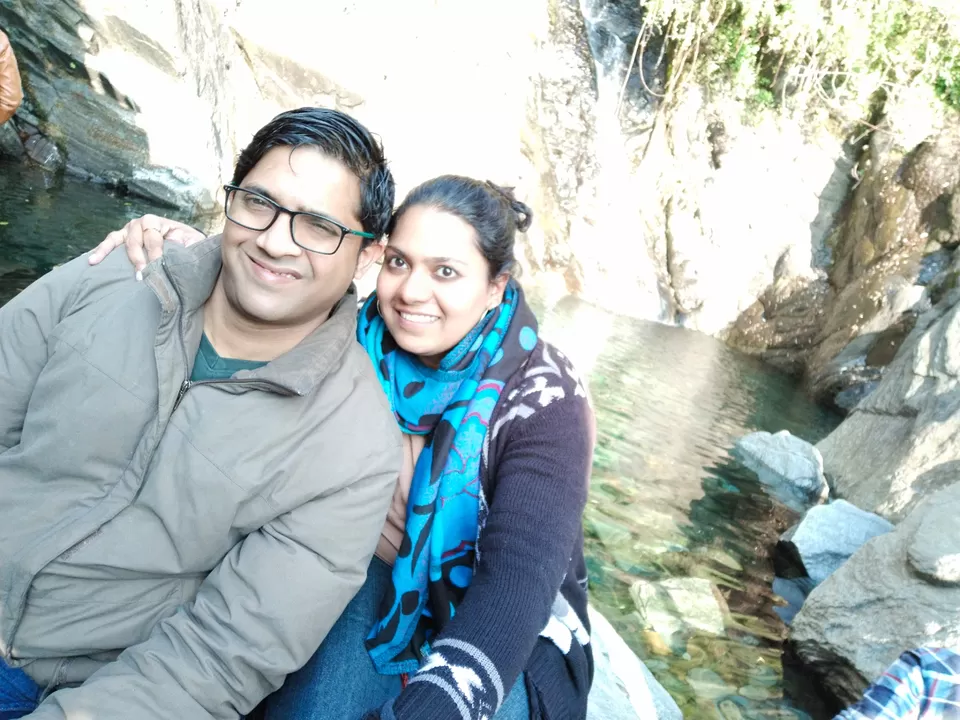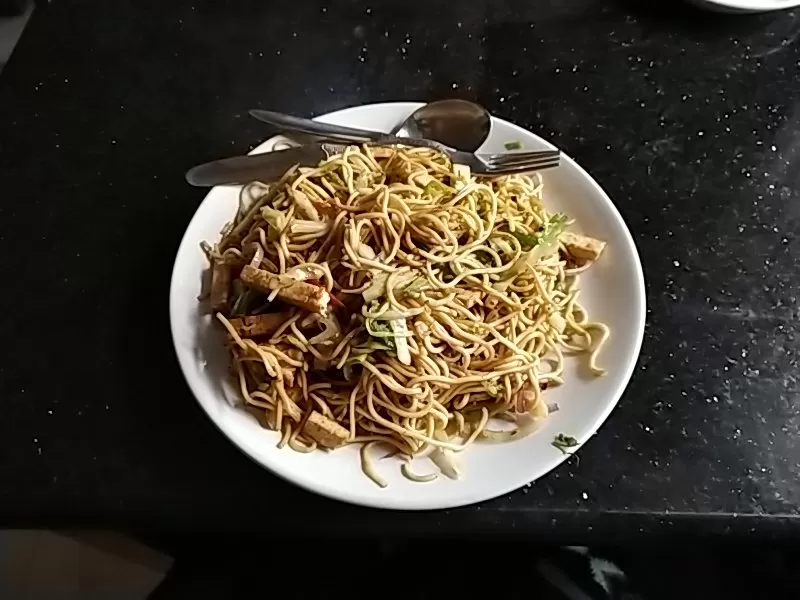 Day two was pretty much sorted that we wanted to explain the city a bit..so we went through all the tourist spots..a tip..the more you walk,the more you can take in the beauty of the place..
After a quick breakfast at Jimmy's restaurant we started the day with a a bus ride..to Naddi..there is a very Serene and quiet place just after you cross Naddi lake..sahaja yoga meditation centre..this a small walk of 30-40min inside from the main road..the entry is absolutely free ..you can take part in the yoga session that they conduct..let go of your heat a little bit and get relaxed..the session is for 45min..followed by a small trip to a museum.. just below the centre..then you are back your way..when you reach back to main mcleod road..you can get down at the church road and visit there..since it was the time of Christmas there were loads of festive mood goin on..
The Church is a like your text book country side one..sooper old and admist the trees and graveyards..
The last stop for the day was best ..the most popular Dalai Lama's Temple..
So we took a walk again after having our pit stop for honey lemon ginger tea and butter tea at Jimmy's again..
For the church, you'll have to walk the entire stretch because it's the extreme other end..or you could always catch a taxi from the main market..but I would suggest you take a walk cuz you'll get to explore the local markets while you cross them..buy some "om Mani padme hum" hangers for your cars or bikes for like 30-40 bucks ..pick some junks jewelry for like 50-150 bucks..
Inside the temple, the rules are very strict, you need to be really quiet when you entre the stupa place..you can see monks Makin their worships..if you get lucky, you get to see Mr Dalai Lama himself:)
After this , we were extremely tired from all the walking so we skipped dinner and went to doze off :/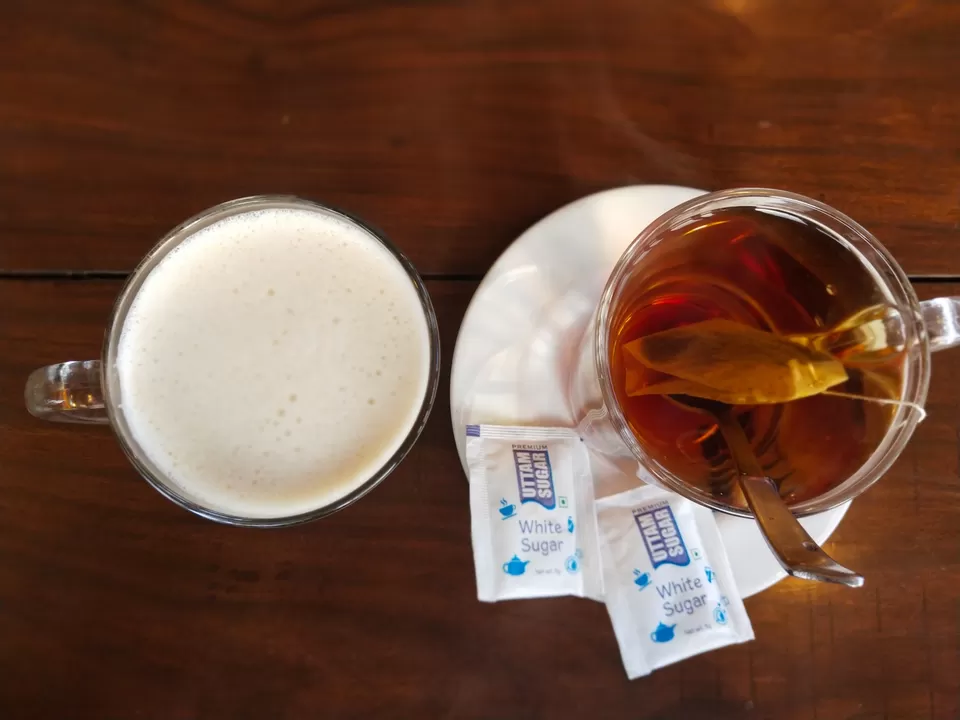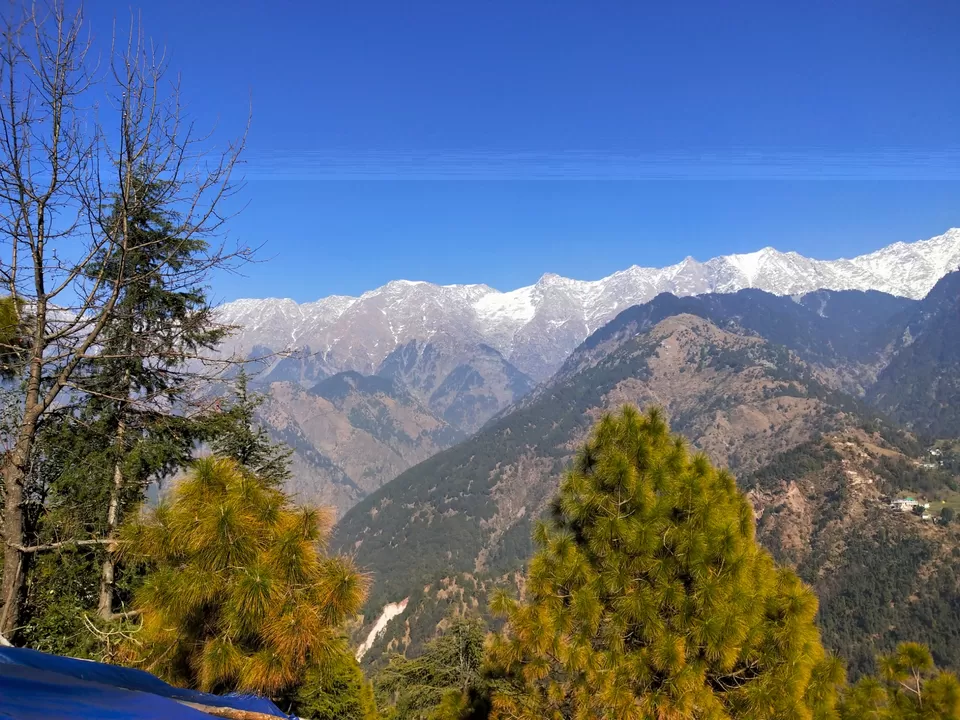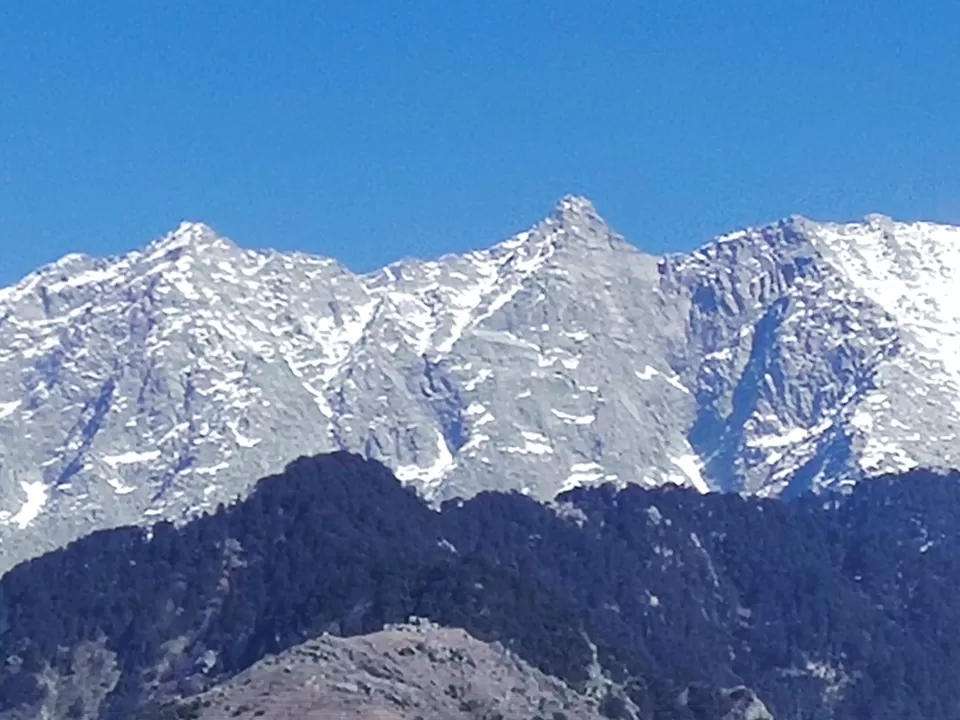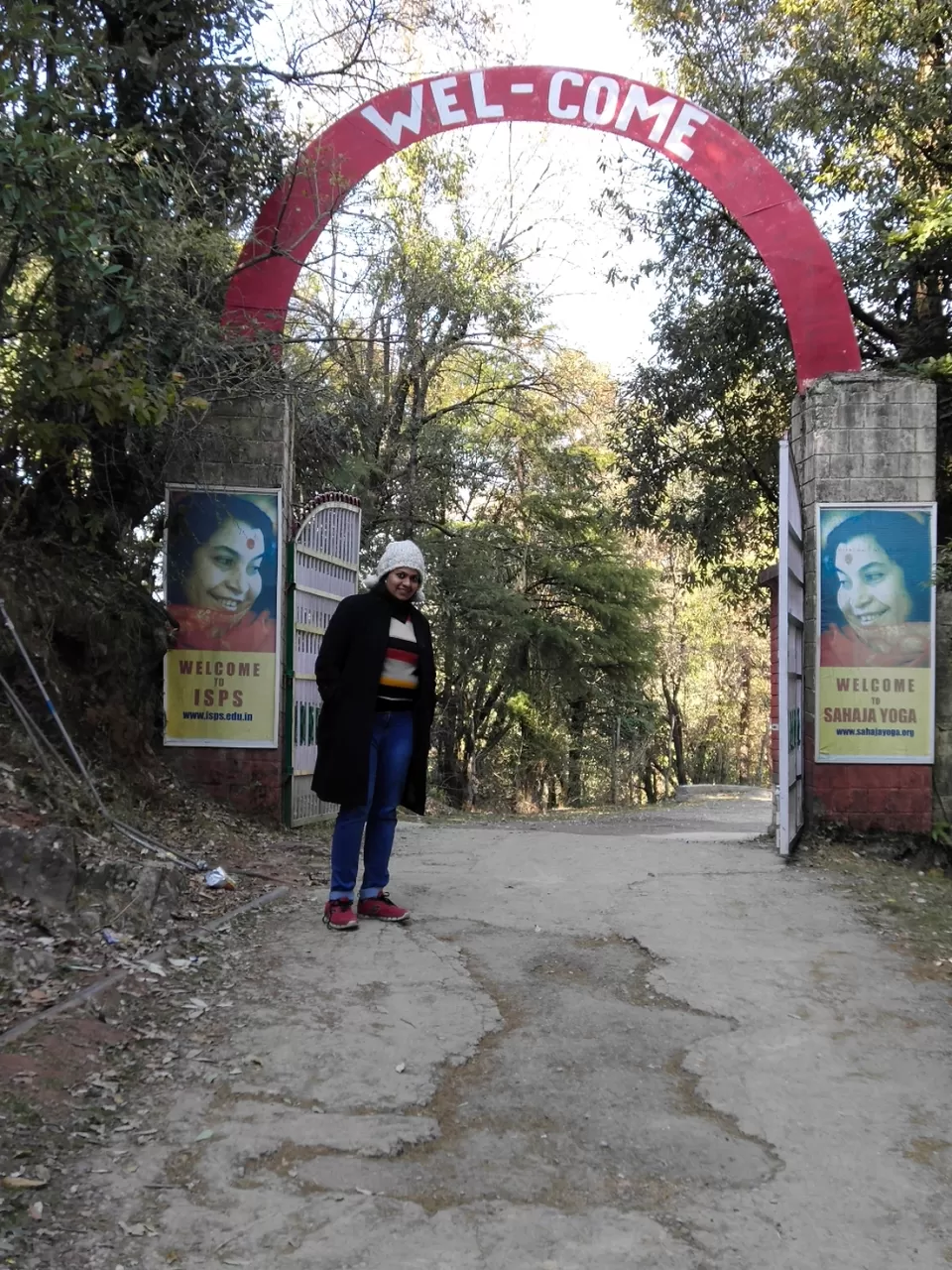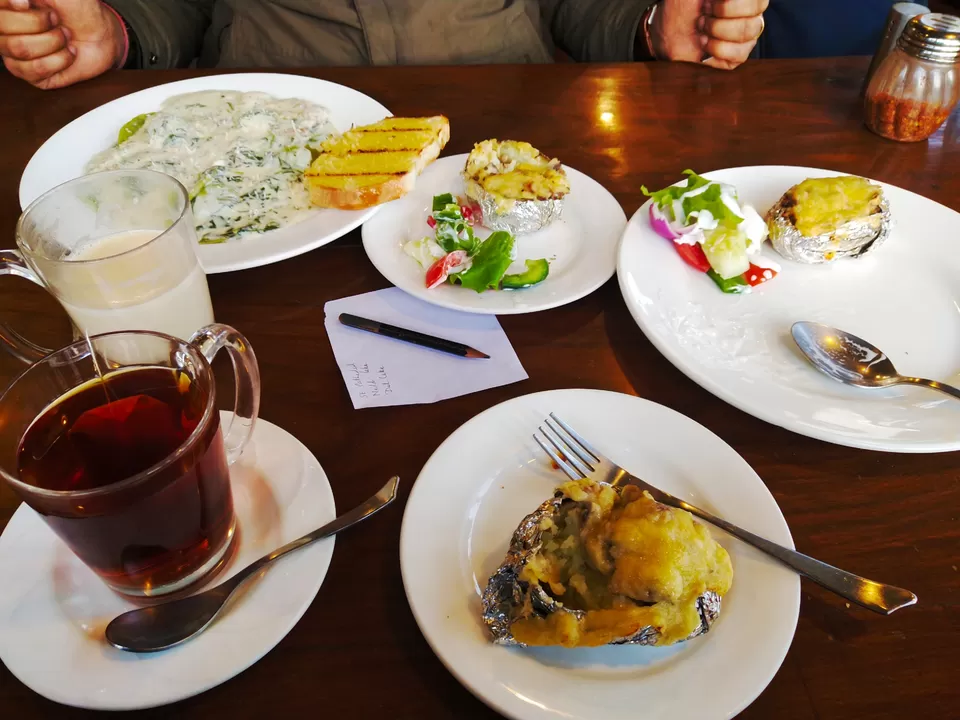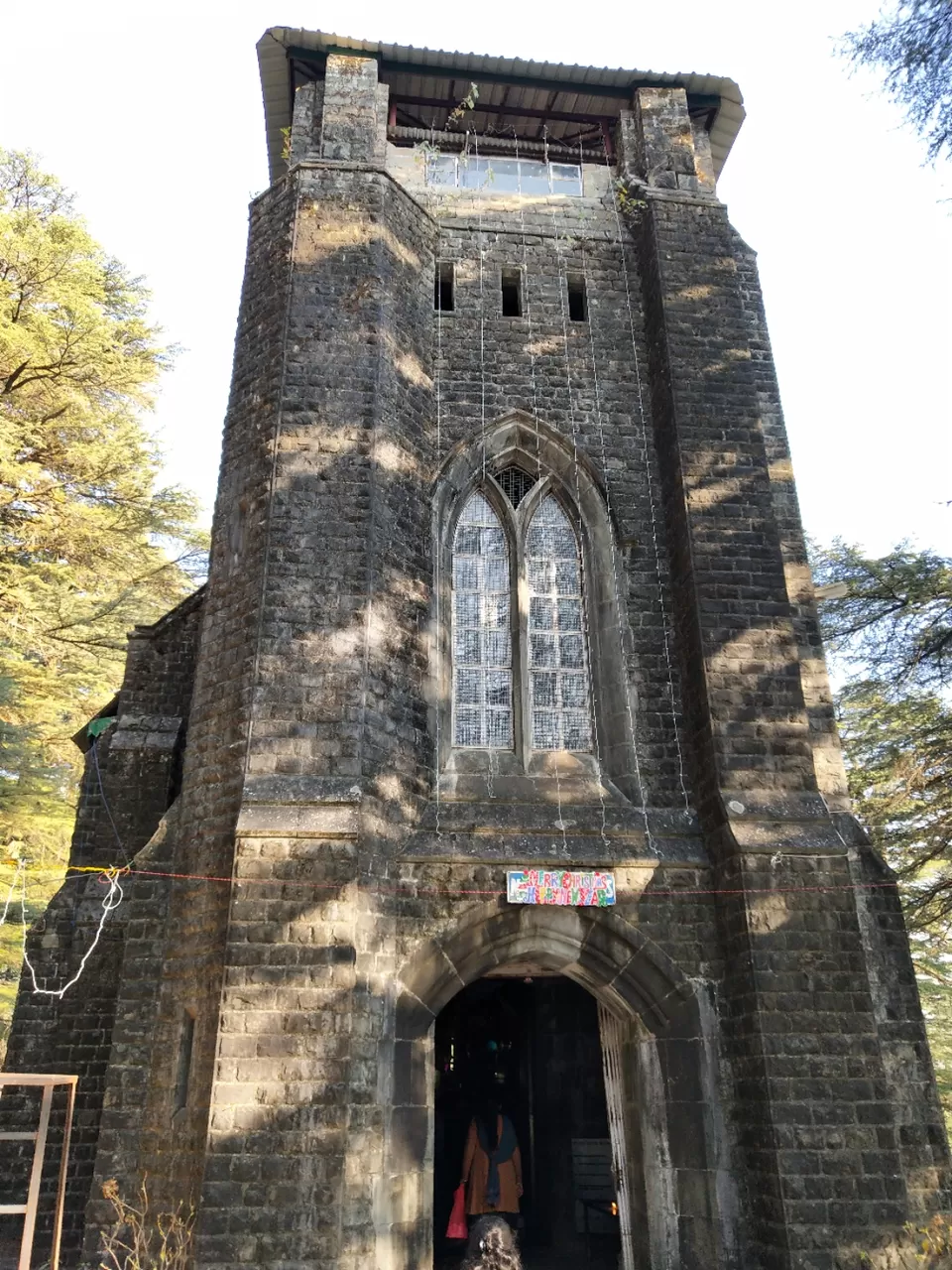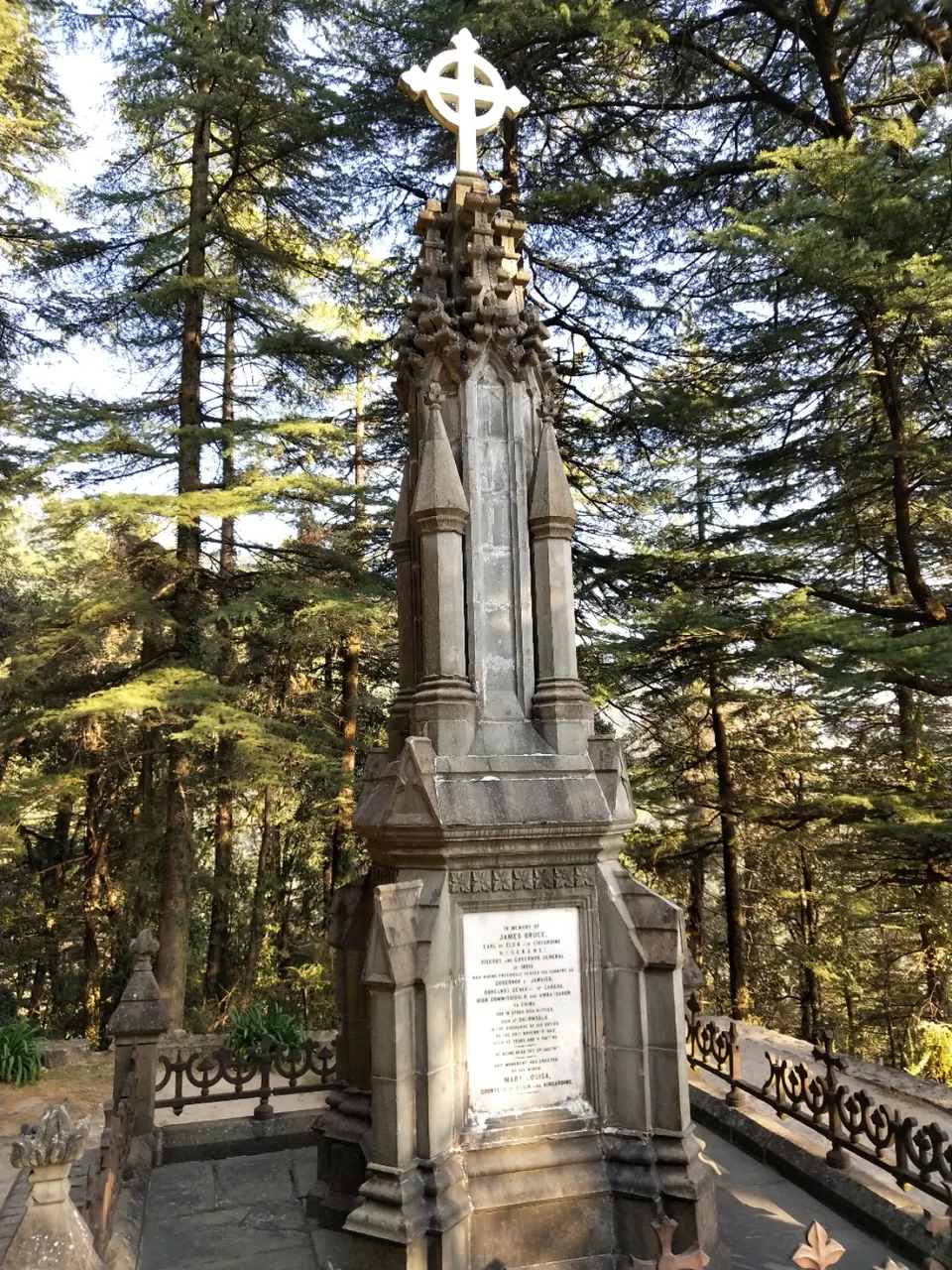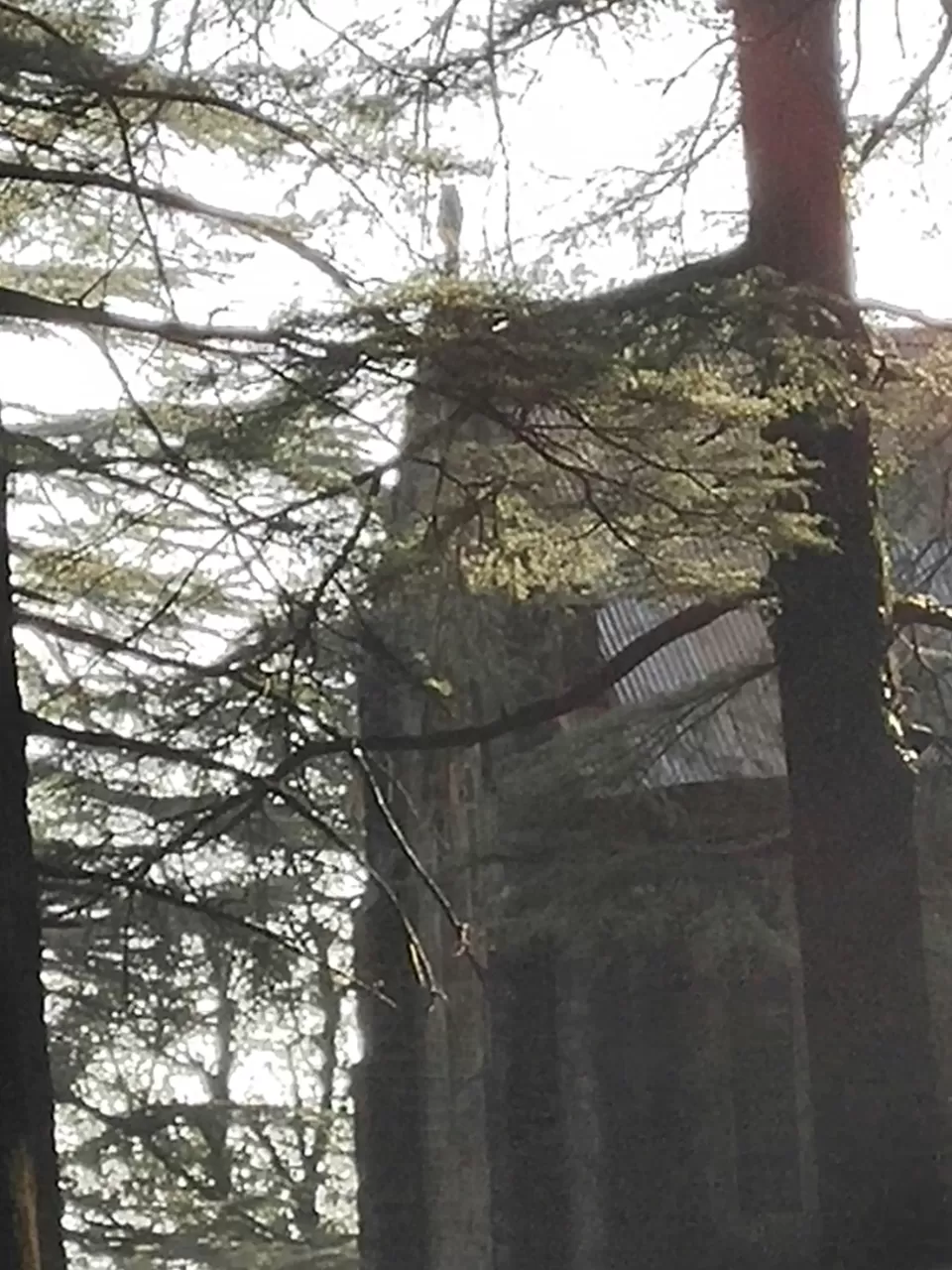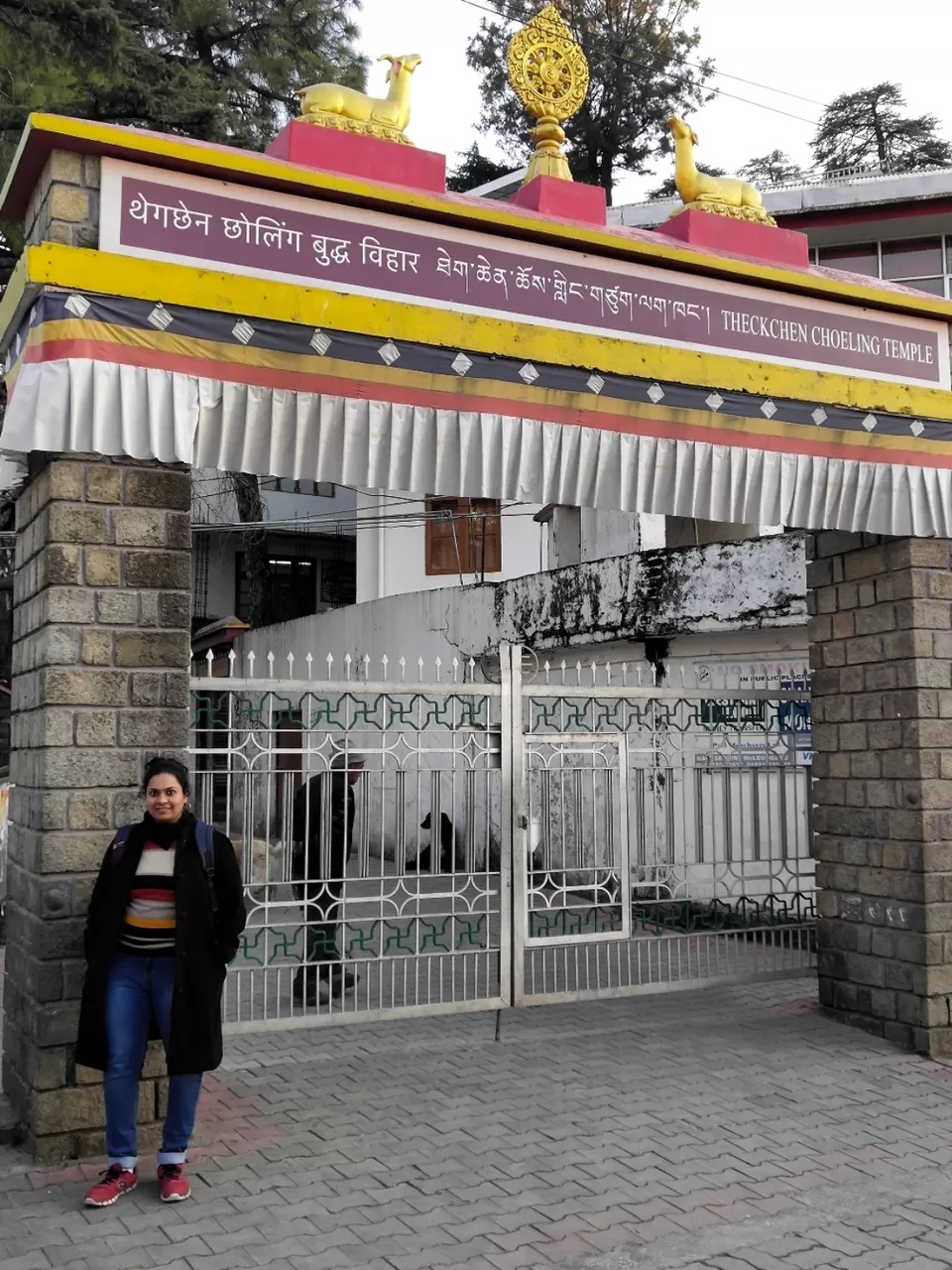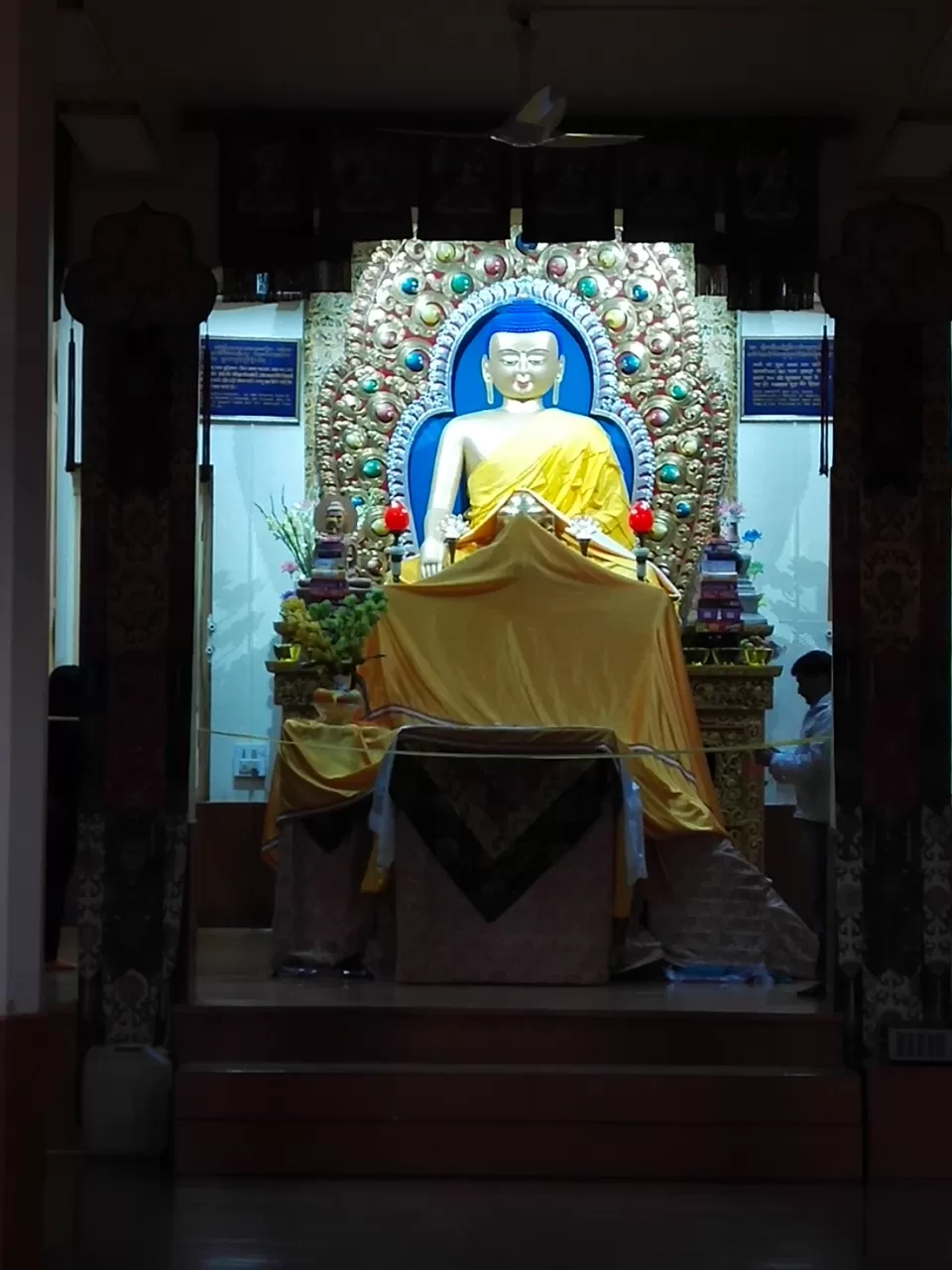 So this was our final day in mcleod and we were still observing all it's beauty..half hearterdly we had to leave the place and go to dharamshala to our friend's place.. but we had to see the cricket stadium and the Martyrs museum..we took the bus from mcleod and reached dharamshala..reaching the museum is a bit tricky as you don't have much transportation here that takes you directly to this place..so you need to get down at post office and take a walk from there..
After all these we had to take the night bus back to Delhi with all those beautiful memories that we had in these 3 days..
Comment your experiences..let me know how you feel about the place..what's your favorite spot..