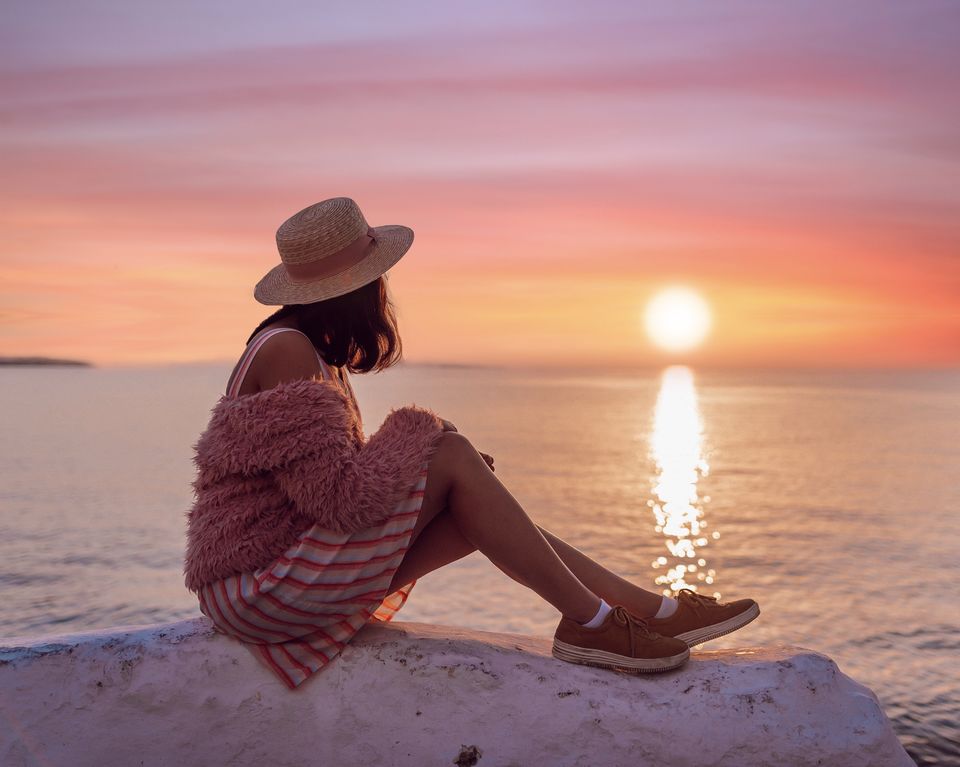 Mykonos, most iconic of all Greek islands, though famous for being a party town has so much more to offer. Every corner in Mykonos is charming and Instagram worthy. Get lost while wandering in the whitewashed Cycladic maze. Indulge in delicious Greek delicacies, watch magical sunsets & enjoy some of the most epic parties at Mykonos.
The best photography spots can get really crowded hence I suggest visiting early in the morning.
Picturesque cobblestone streets
The narrow winding cobblestoned streets lined with whitewashed houses, cafes and boutiques present you with a perfect photo opportunity. Take a stroll early in the morning to beat the crowds. You can spend hours here photographing colorful doors, stairs & bougainvillea bloom in Choṛa or Mykonos town.
Kastro's Bar & Restaurant
One of the oldest gay bars in Mykonos town. It is a perfect spot for viewing sunset overlooking the sea.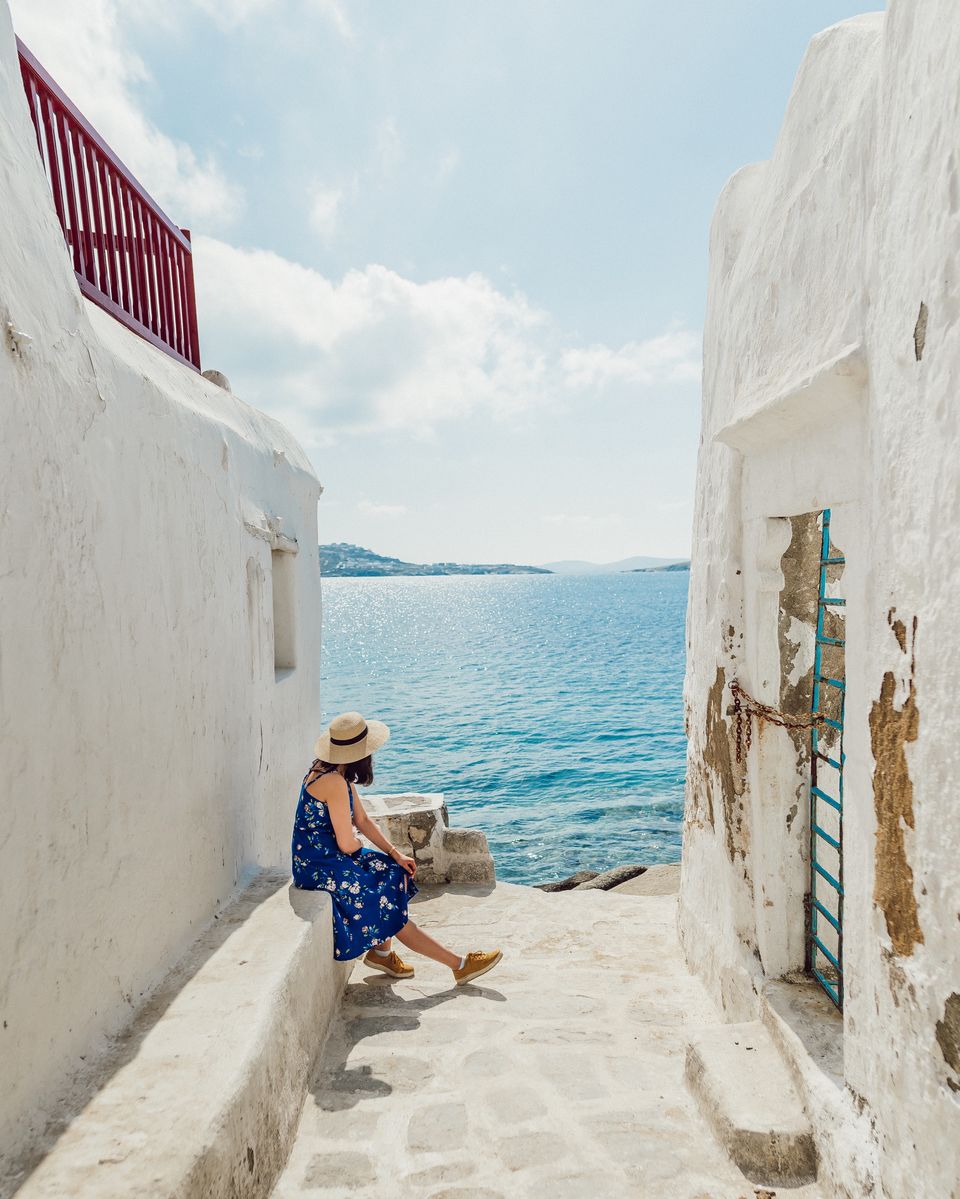 Paraportiani Church
This white church with red doors is gorgeous. Fun fact, it is actually 5 churches that were built one on top of others.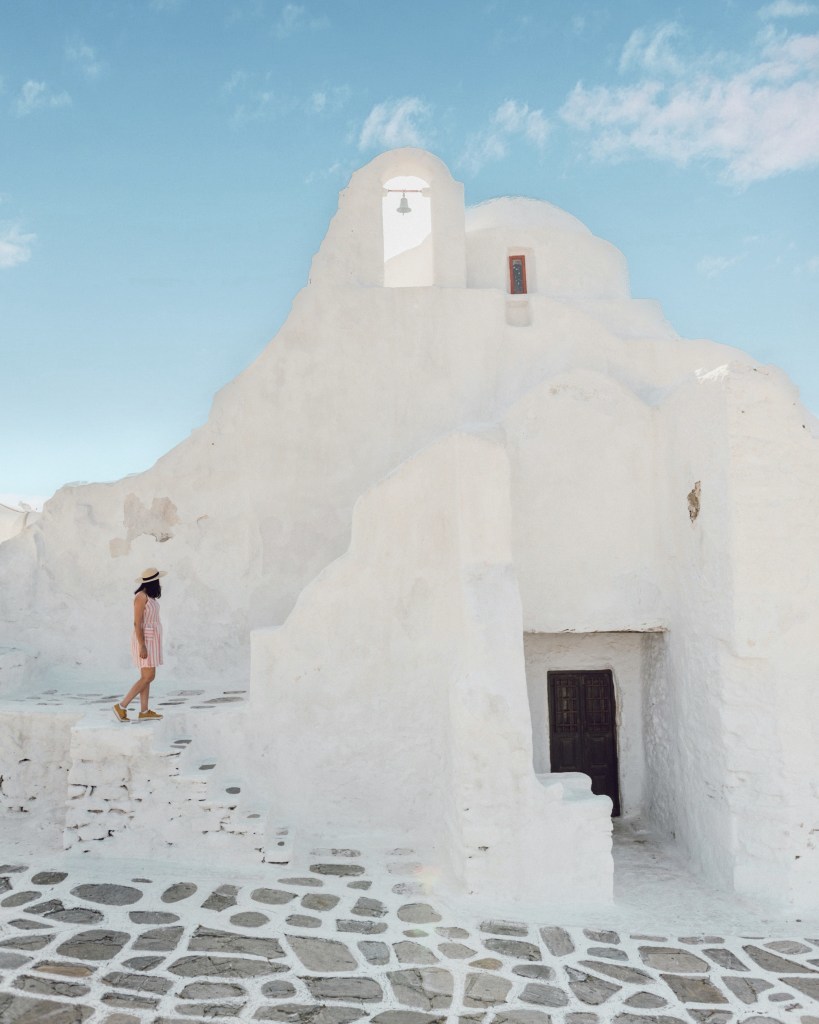 Armenistis Lighthouse
This lighthouse which stands tall overlooking the island of Tinos is still functional. Looks beautiful at sunset.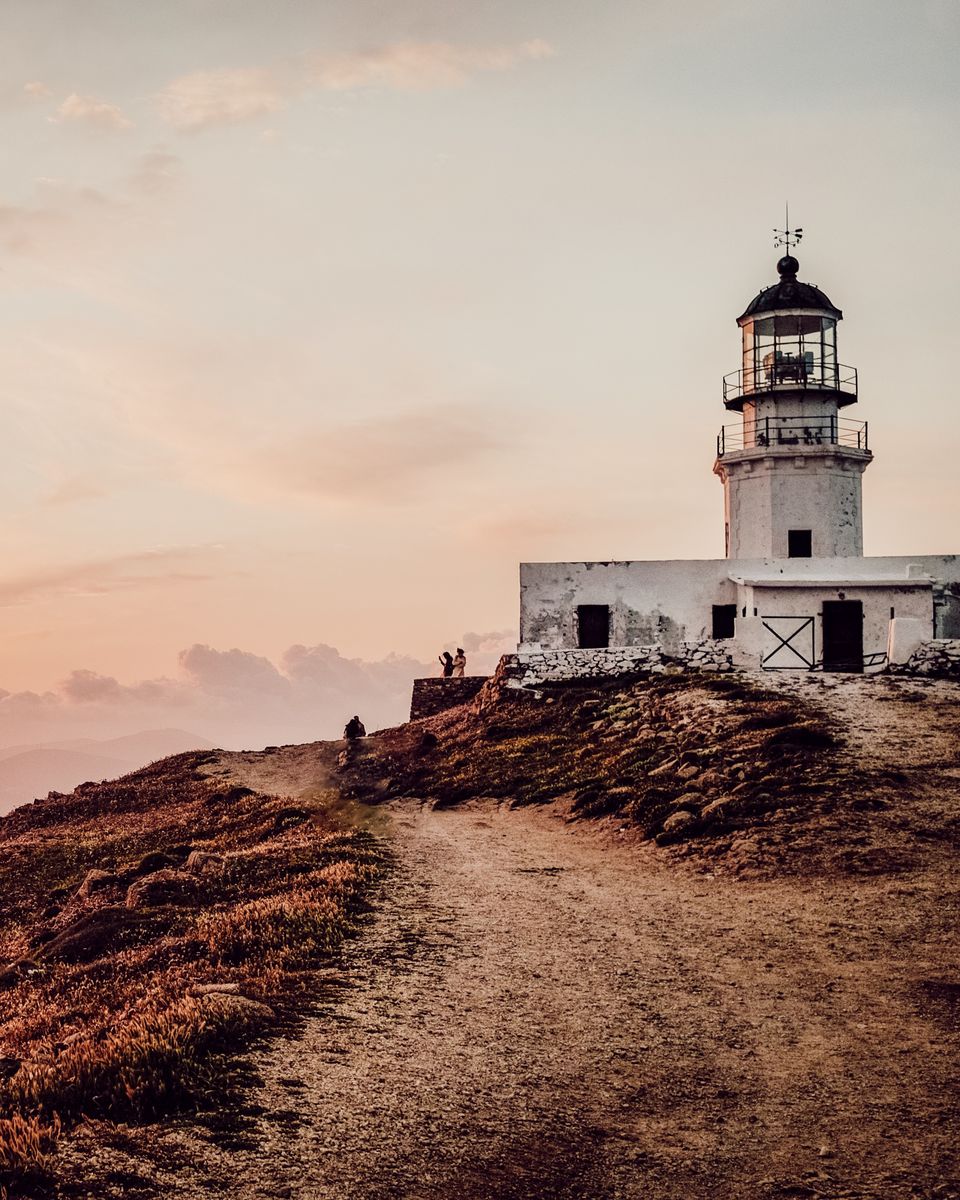 The iconic Windmills/ Kaṭo Myli:
Probably most photographed windmills in Greece. There are many windmills in Mykonos and it was referred to as the island of Winds.
Little Venice
The beach adjoining area of Little Venice offers some of the best photography spots specially during sunrise & sunset. The colorful house from distant just looks lovely.
Panachra Church
Other cute church in Mykonos with colorful flags. It is in the backstreets of Little Venice.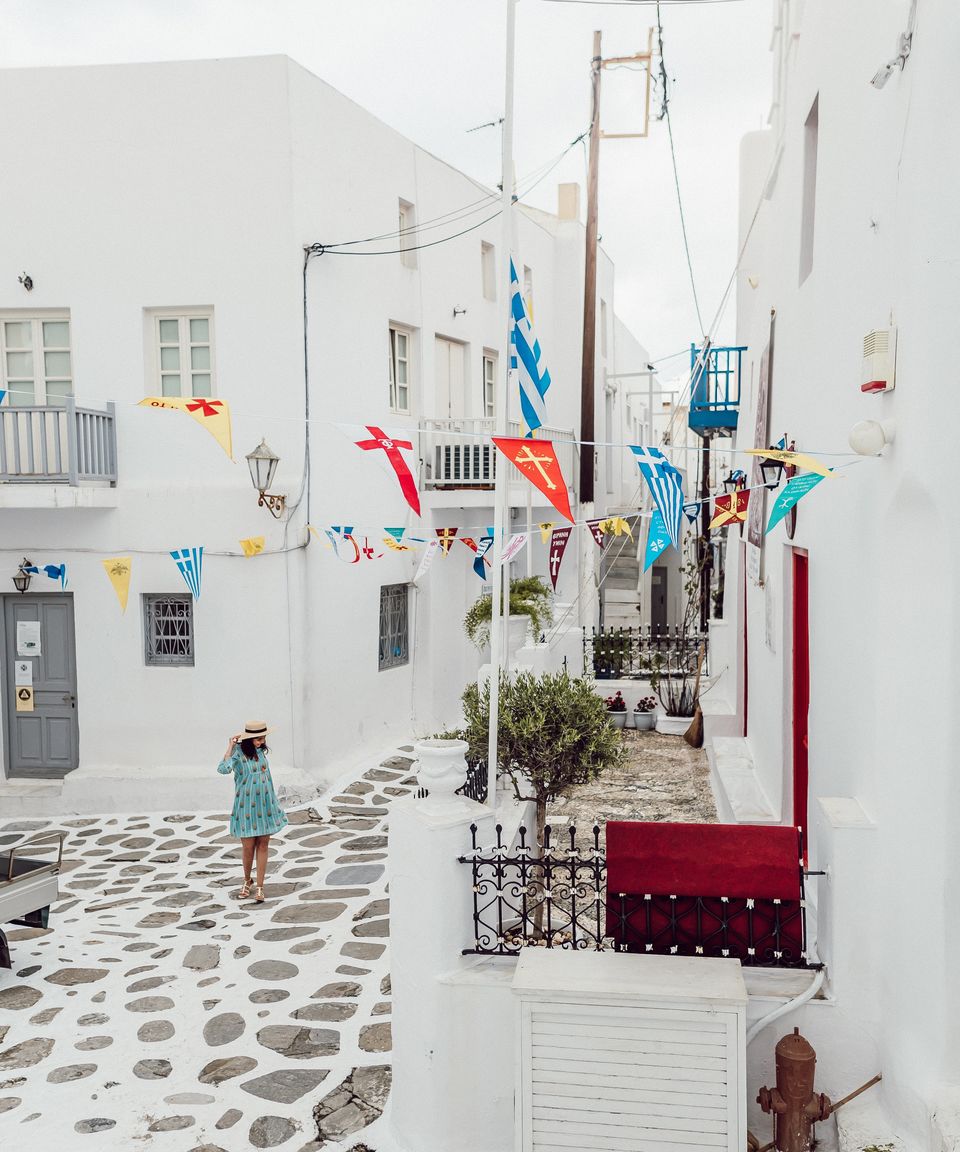 Beaches -Platis / Psarou
Though there are many beaches in Mykonos but Platis is good for spending a lazy summer day.
Panoramic view
A 20 minutes hike up the hill in Chora will give you Best Panasonic views of the romantic town. Hike up during sunrise or sunset.