Started off from my hometown Mathura to Bhuntar via Delhi and reached the destination at 7 pm.
We checked in , in a riverside stay at Kasol and spent the night at riverside sitting around a bonefire playing Antaakshari and various other things.
We came to a decision to move to Tosh on the next day as there was hustle bustle at Kasol due to the parties and New Year season festivals going there.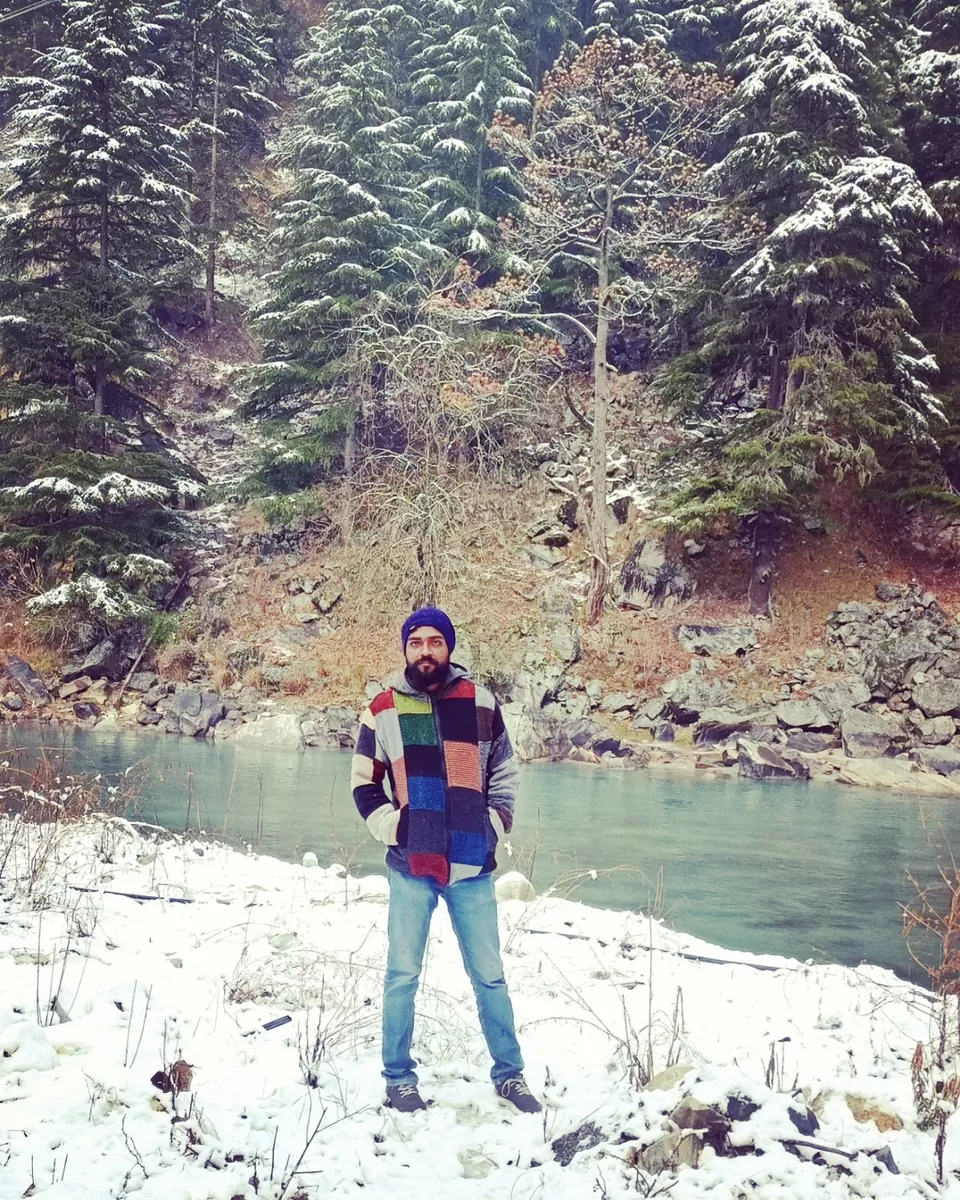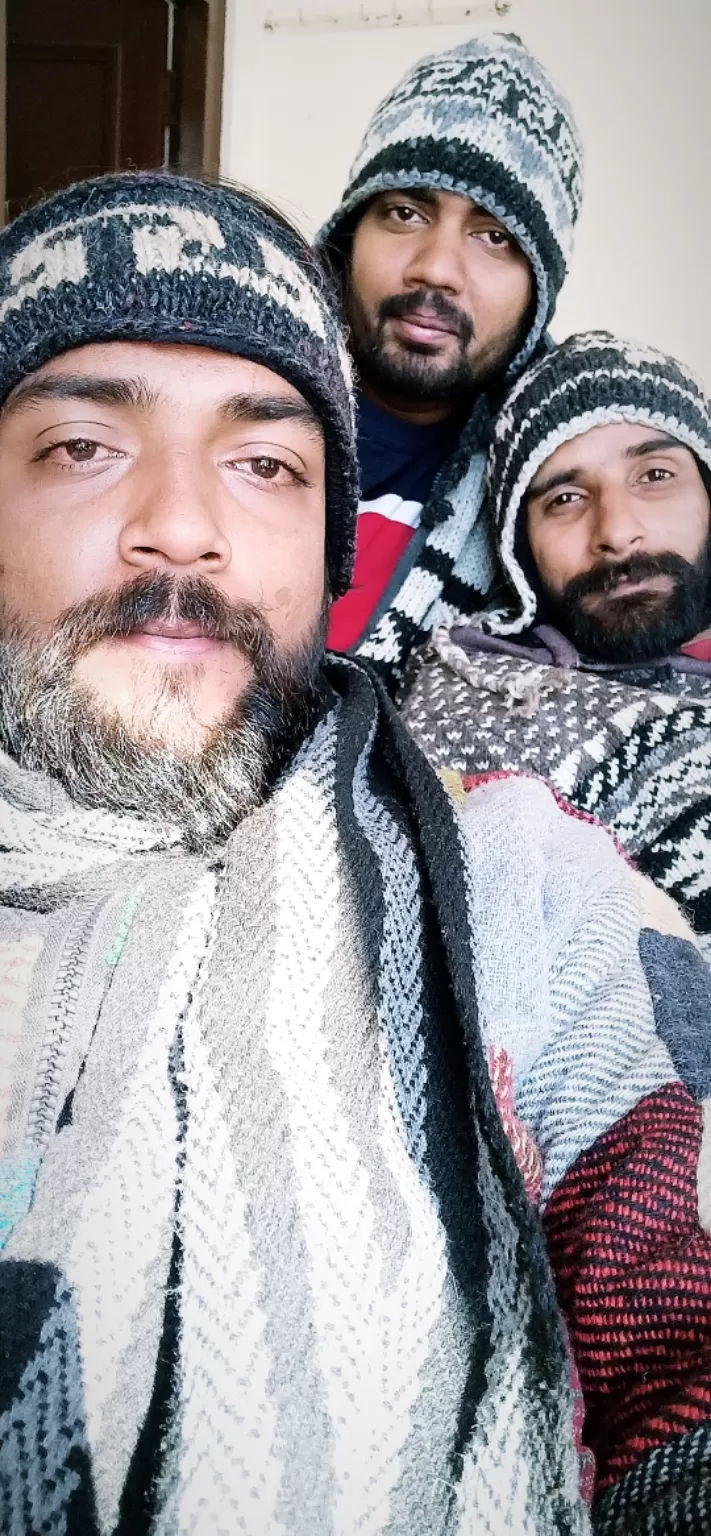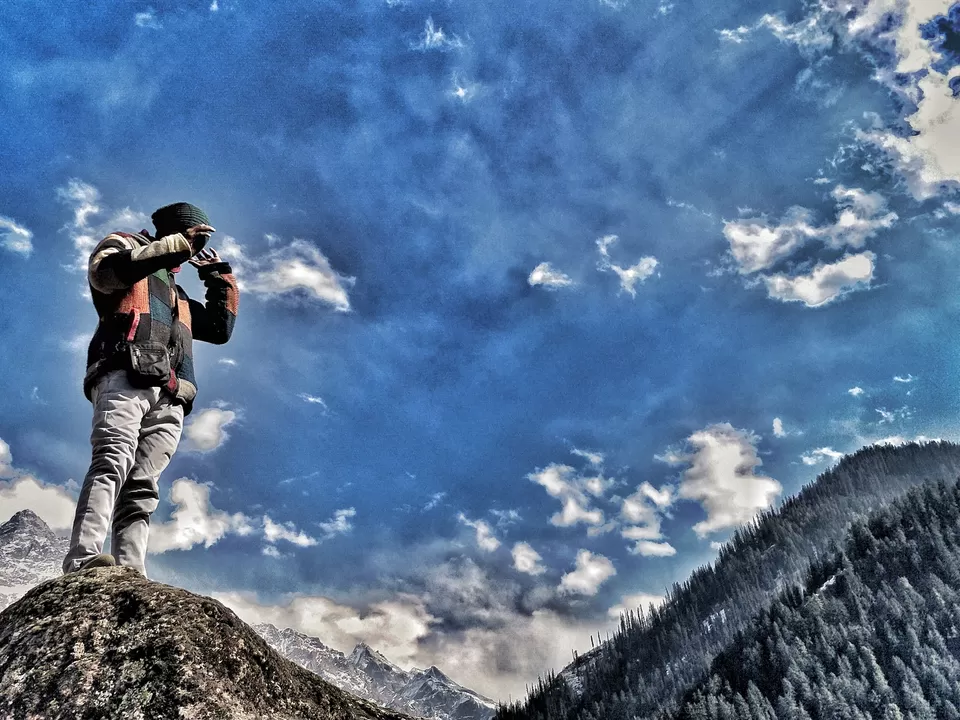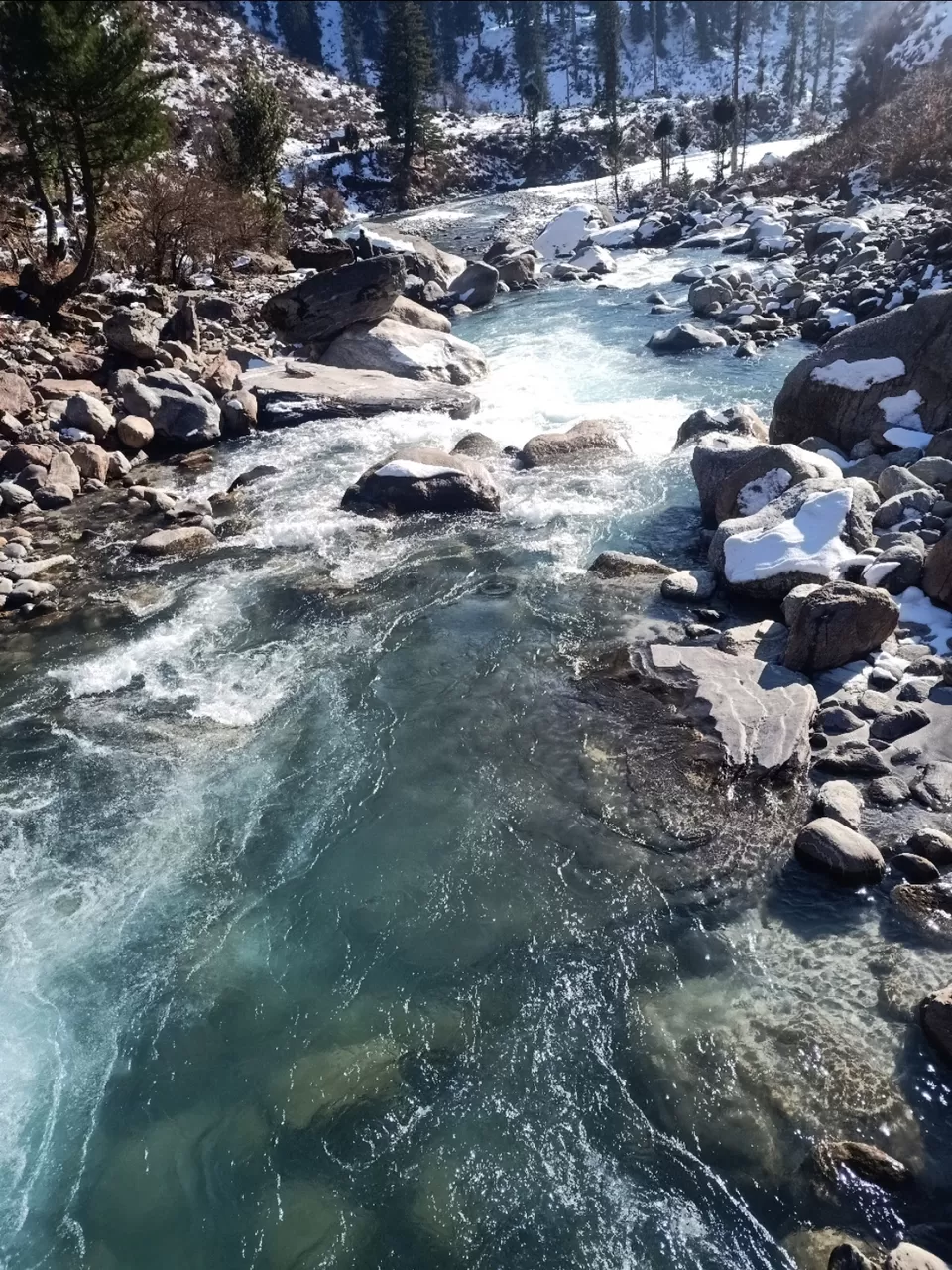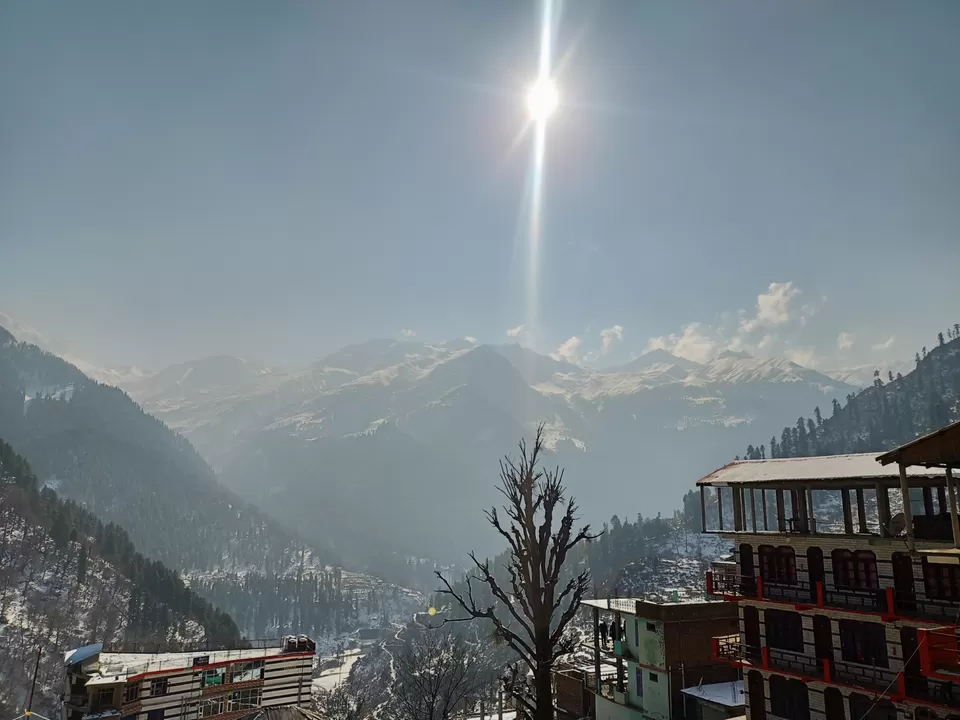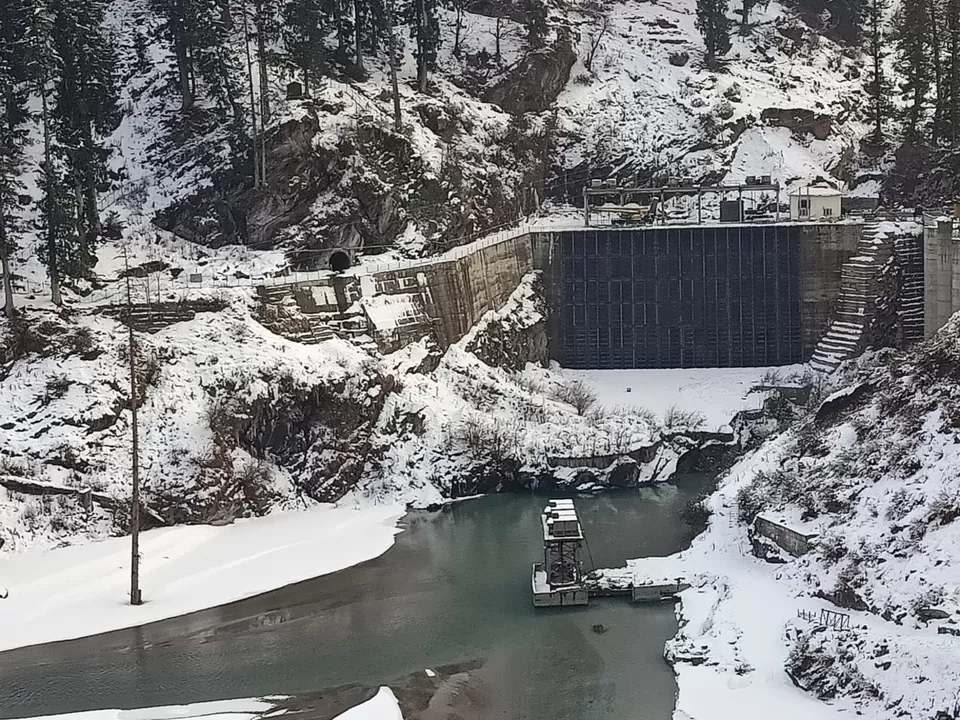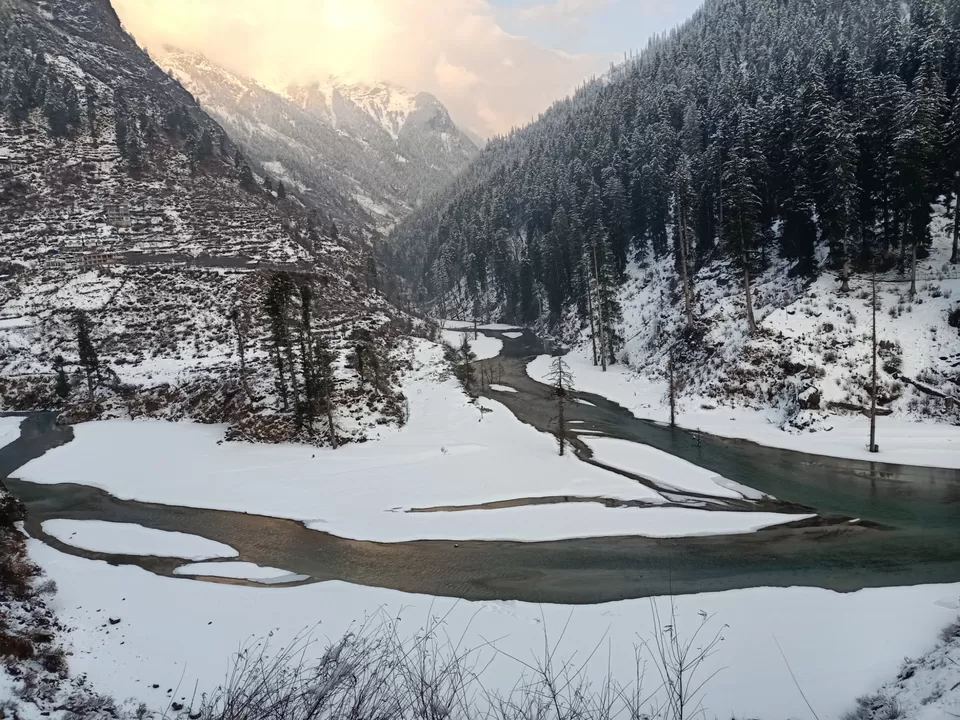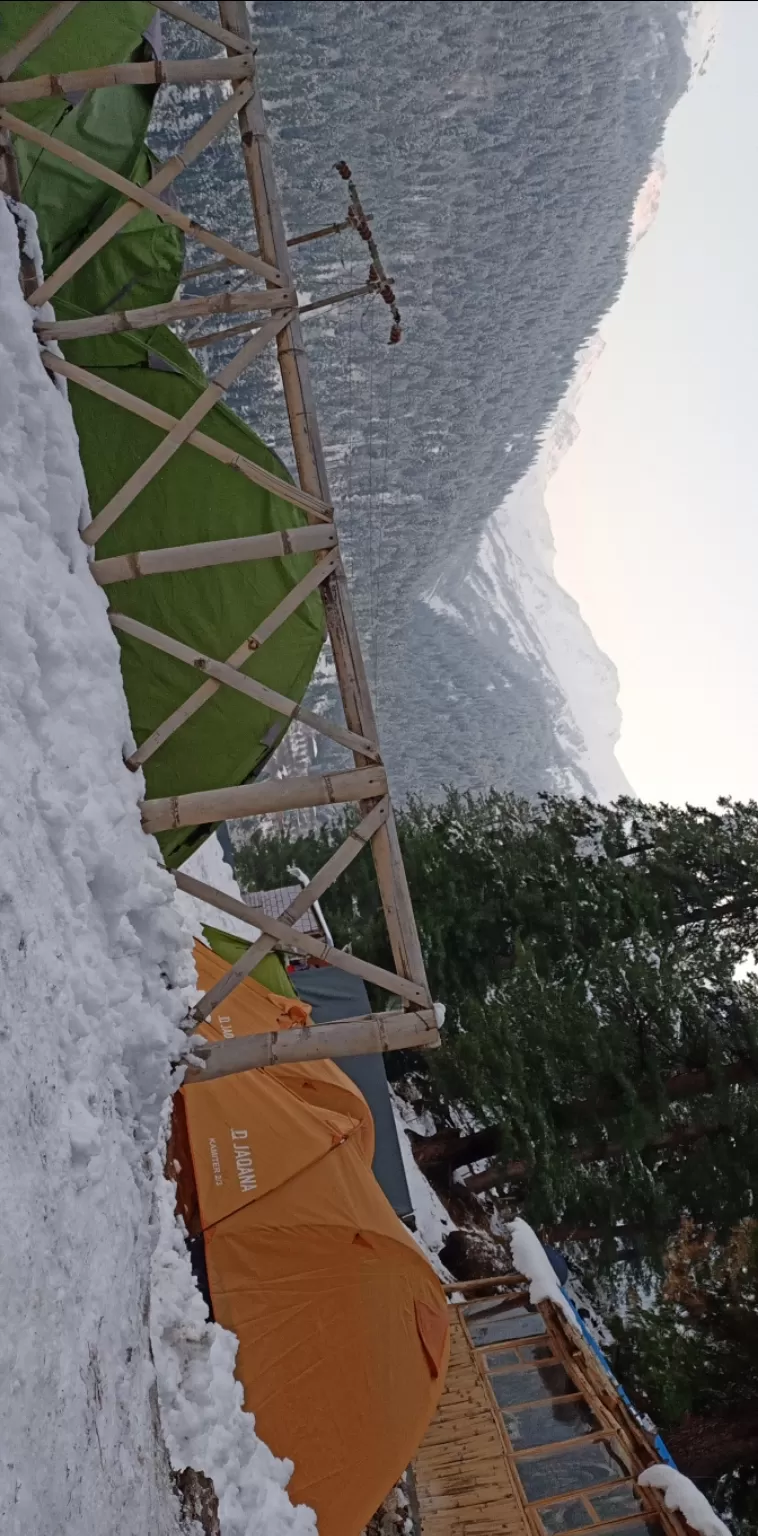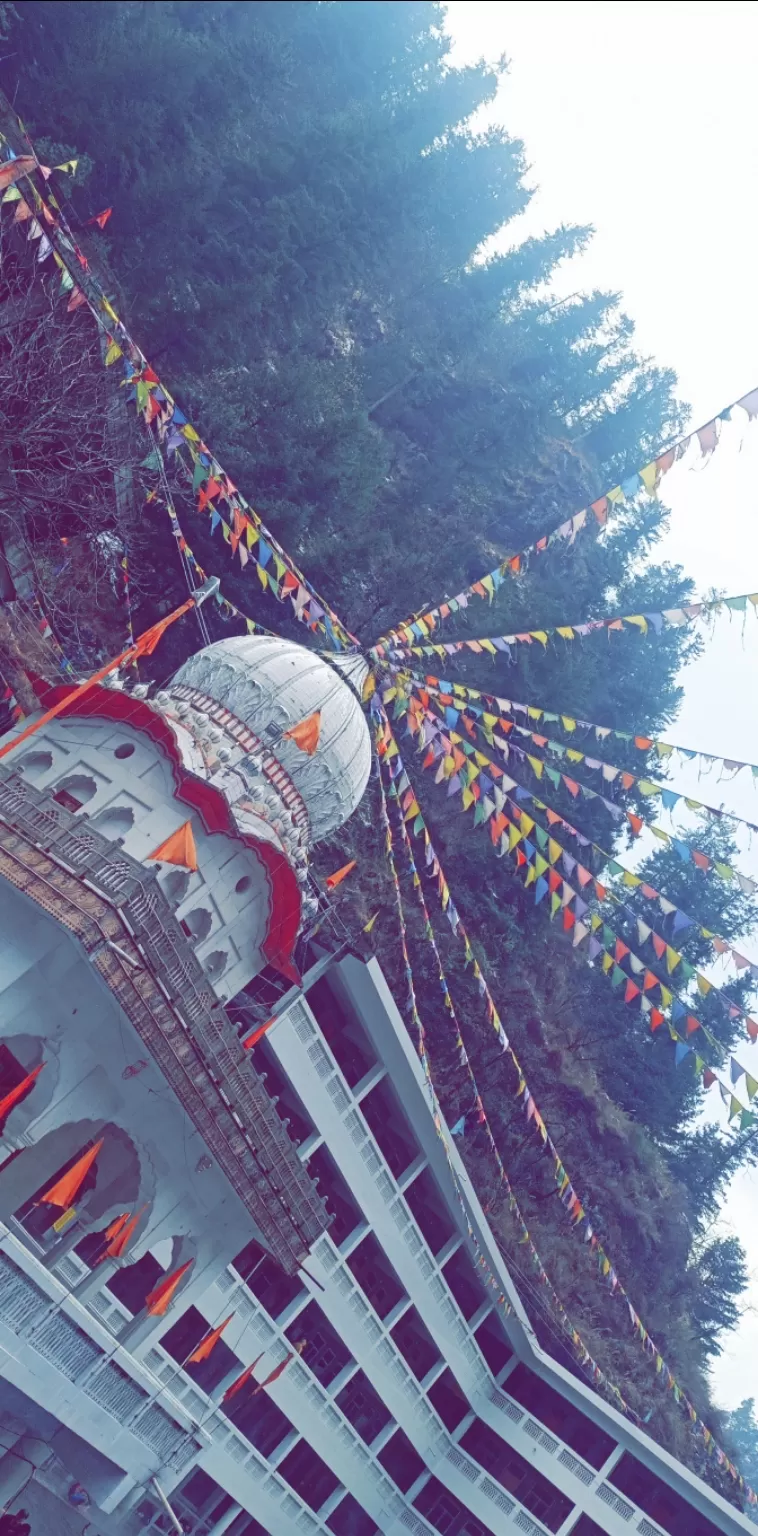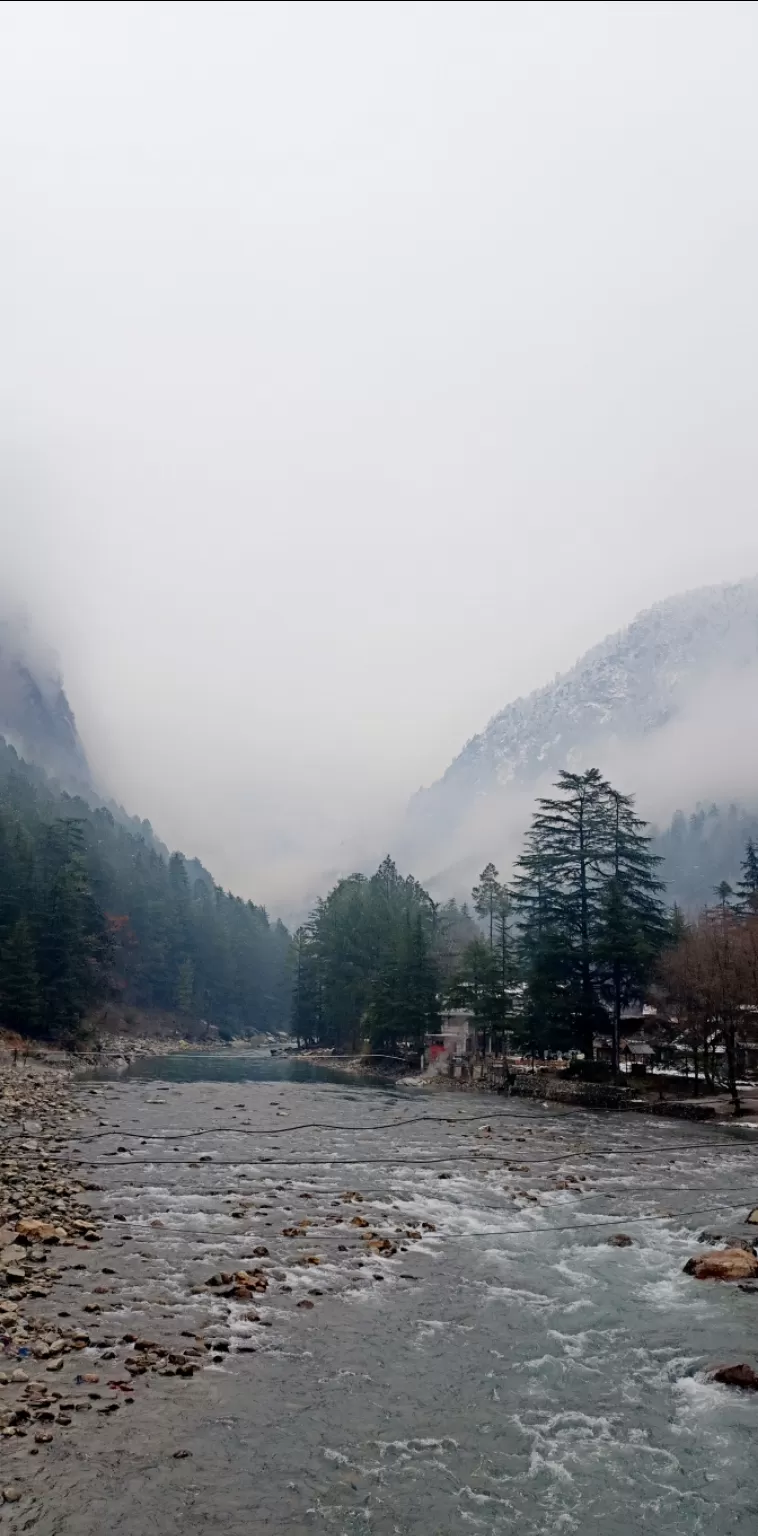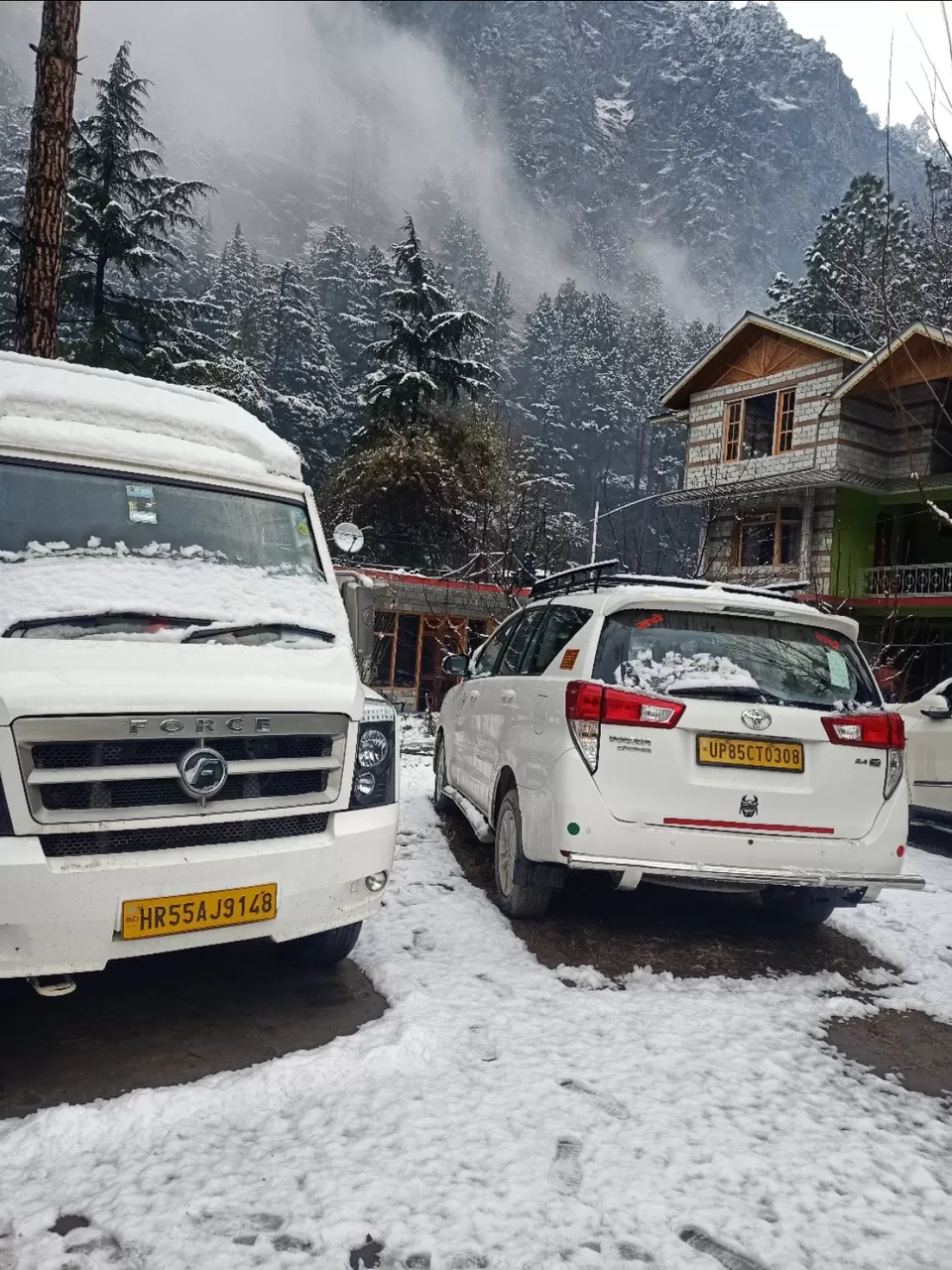 Started off from Kasol to Tosh via Manikaran and Barshaini. After reaching Tosh at 3 pm we checked in to Blue Diamond Stays which is located at the end of the Tosh Village almost at the starting point of Kutla Trek .
The scenic beauty of Tosh and deep cooling temperature of winters at Tosh would make you crave for hot chocolate drinks and good food.
We had a great night celebrating the hapiness and joy of coming together to this place. By the time we planned for the next day to trek to Kutla.
On Day 3 , we started off to Kutla which is few miles away from Tosh but due to the adverse condition of the trek because of heavy snowfall it literally took us a long time to reach there .
But as it has been said it is not the destination which makes moment but the journey itself.
Finally we reached the Kutla Waterfall. This spot is mesmerizing and the beauty is that it's a land mass of grass surrounded by white snow mountains . It is so peaceful and serene to sit by the sides of the waterfall and enjoying the tasty and delicious local food .