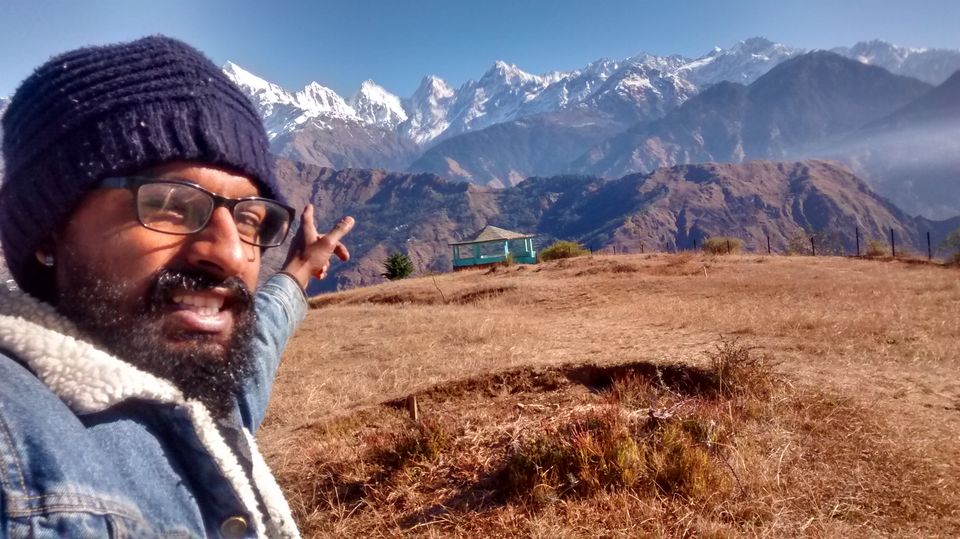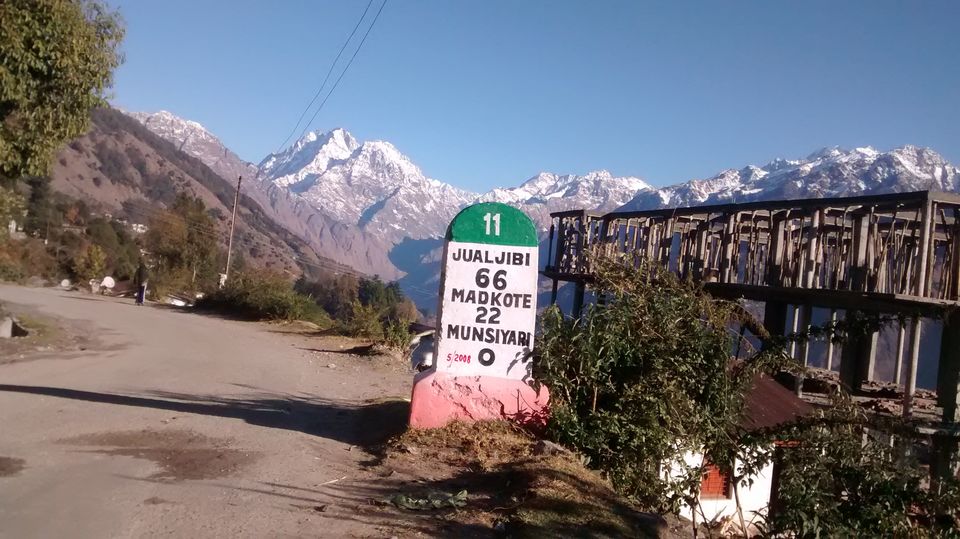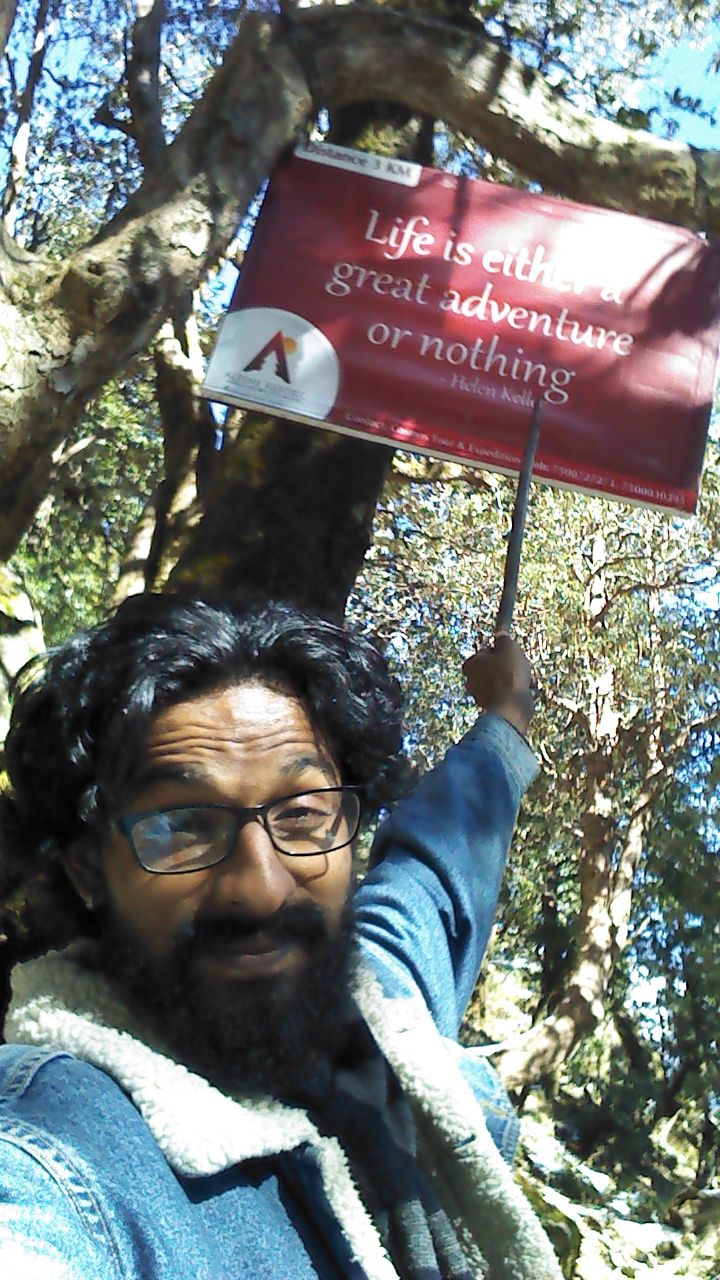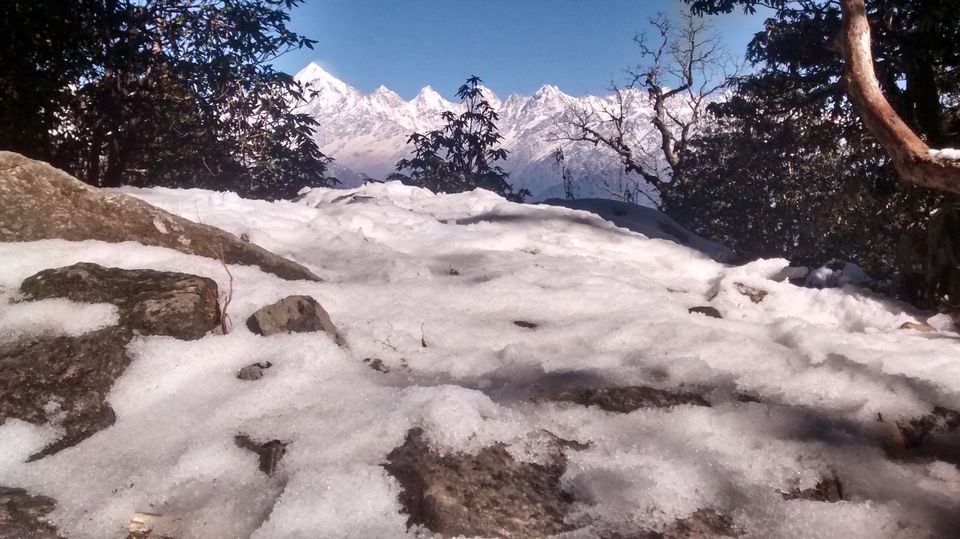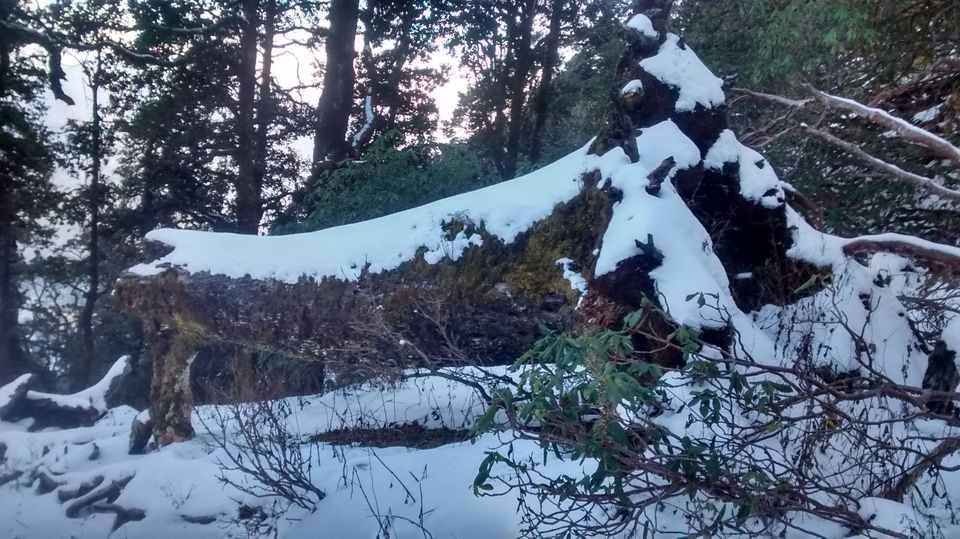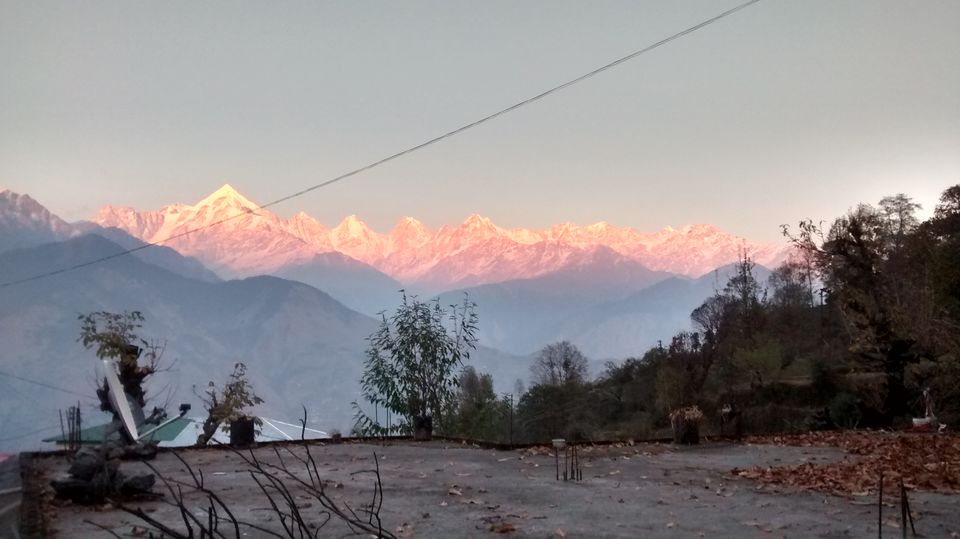 I woke up at 8 in the morning, it was a bright sunny day and the temperature was 5 degrees. I decided to trek to a nearby temple which is dedicated to the deity Nanda and famous for the splendid view of Pnachachuli peaks. I did not know the shortcuts hence the to and fro was an 8km easy eye warming soul fulfilling trek through the streets of the heart of Munsiyari. The view of the peaks was, as expected, mesmerizing. The Himalayas were all around and so close as if I could touch it with my bare hands
The temple was empty except a wounded eyed beautifully strong dog. I spent around half an hour there and came back to have some food.
The food at the local shop tasted like a typical pahadi food and I ate a lot of Parathas.
It was just 10am so I decided to trek to the Khuliyatop from where one can see the 360 degree view of the snow laden mountains and which is currently snow laden upto 2 feet.
The 10km one way trek was a steep, uphill, and moderately difficult one. At times I got completely exhausted and at times the view kept surprising me and the slogans written by a resort on trees kept motivating
After a certain distance, the trek was completely snow laden and trekking on it with non-trekking shoes became a little difficult. I kept sliding and slipping (thanks to that person who stole my trekking shoes in Rajasthan. I am sure he is not slipping and siding anywhere)
Right below the top was a resort and the person in the kitchen served me an amazing tea and the worst Maggie I have ever had.
However, he motivated me to climb the remaining trek. I was thinking it would be same at the top but oh my god when I reached the top huffing and puffing, slipping and sliding, the view was inexplicable. There was snow everywhere, a blue sky on the top, a warm sun and rest was only snow. I rolled, ran, danced, played with snow, broke my spectacles and phone screen (of which I have no regret) and made snow balls which I threw at myself. I wrote ProjectGoNative on the snow and clapped like a baby.
And when I sat for a moment of silence, I found my eyes filled with tears. I let that happen and cried my heart out. Why did I cry? I don't know. I meditated for a few minutes. Then I started trekking back.
On the way back, I met three musketeers who were just descending when I was about to reach the top. Rest of the trek down was full of conversations and fun. The slope was knee breaking but our hearts were filled with pride, satisfaction, and fulfillment.
The sun had started setting, the snow laden peaks were brimming bright orange lights.
We reached our common points. Shared with each other our names and promised to connect on Facebook. Bid goodbye by shouting शानदार जबरजस्त, जिंदाबाद (splendid, awesome, long live).
Right now, in my room, I'm lying tired and typing this post in the excitement of sharing this with all of you.
Much Love!
Happy Travels!