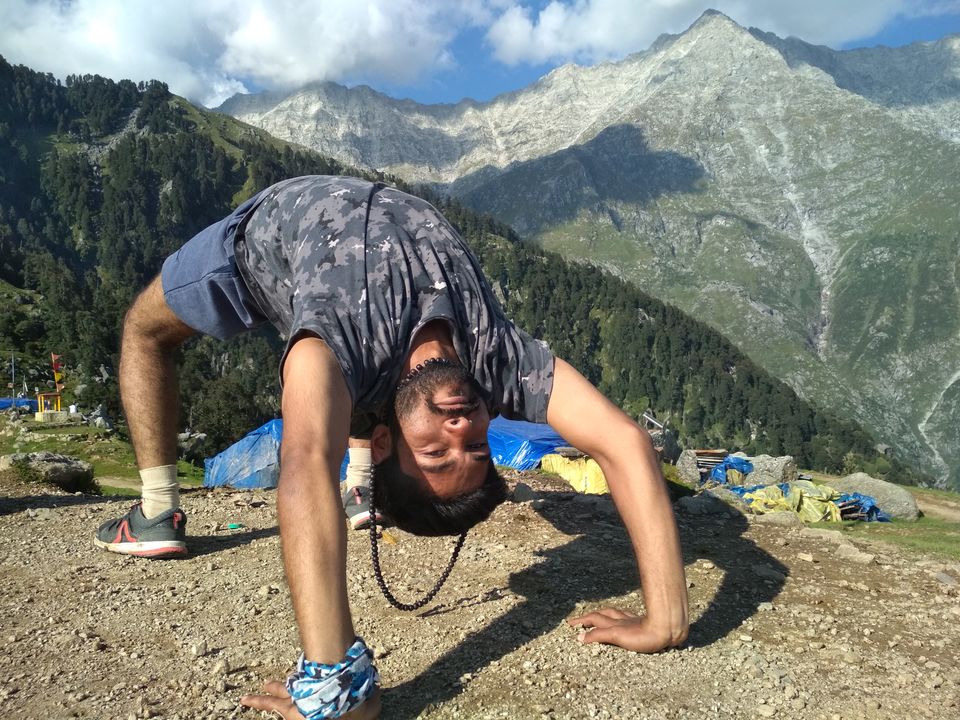 Hello,
How are you guys? It had been a long time. Actually, I had not been to any trip for almost 6 months. Well, I had been busy with stuffs and other things in life. But, finally after taking my exam and traveling back to the room, I made up my mind that I would be going somewhere that day. At 10 o'clock, I was at ISBT Kashmere Gate, still not sure where to go. I saw the bus to Dharamshala and boarded it.
I woke up in the morning at 9:45 am to find myself at Dharamshala bus station. I freshened up in the public toilet at the bus station and had some breakfast. Then, I caught a bus to Mcleodganj, which is a comfortable 1 hour ride from Dharamshala.
After the hard work of almost 1 hour and a lot of bargaining, I was able to hunt a cheap room for Rs 300. I bathed, changed to comfortable clothes and went to explore the town at around 1 p.m. I went to the following places in sequence-
1. Tashi Choeling Monastery- It is located at the Jogiwara road at the heart of Mcleodganj.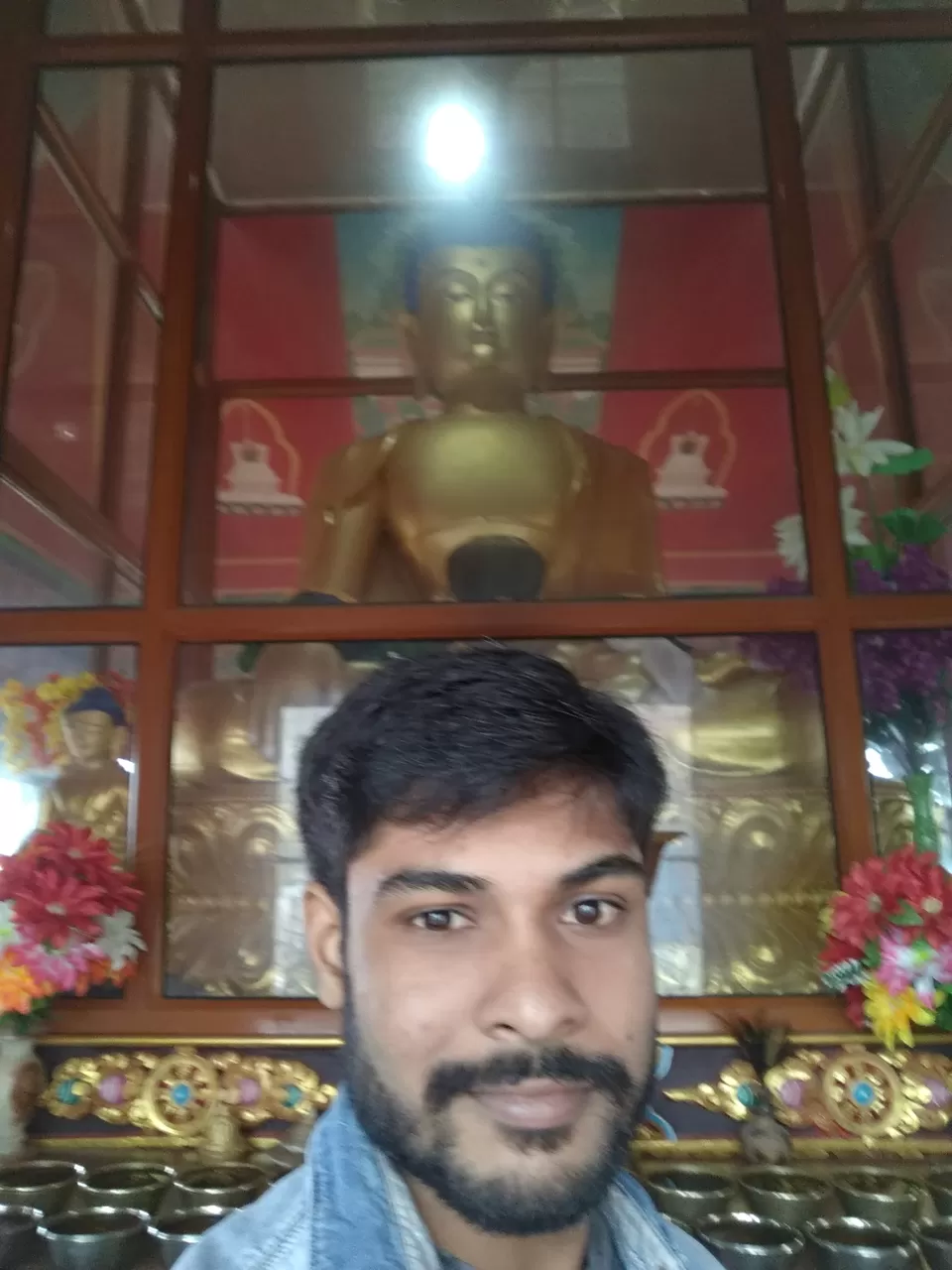 2. Bhagsunag waterfall- It is a comfortable walk from Mcleodganj, may be around 2-3 km. I would recommend you to take a towel and undergarments as there is a swimming pool for bathing.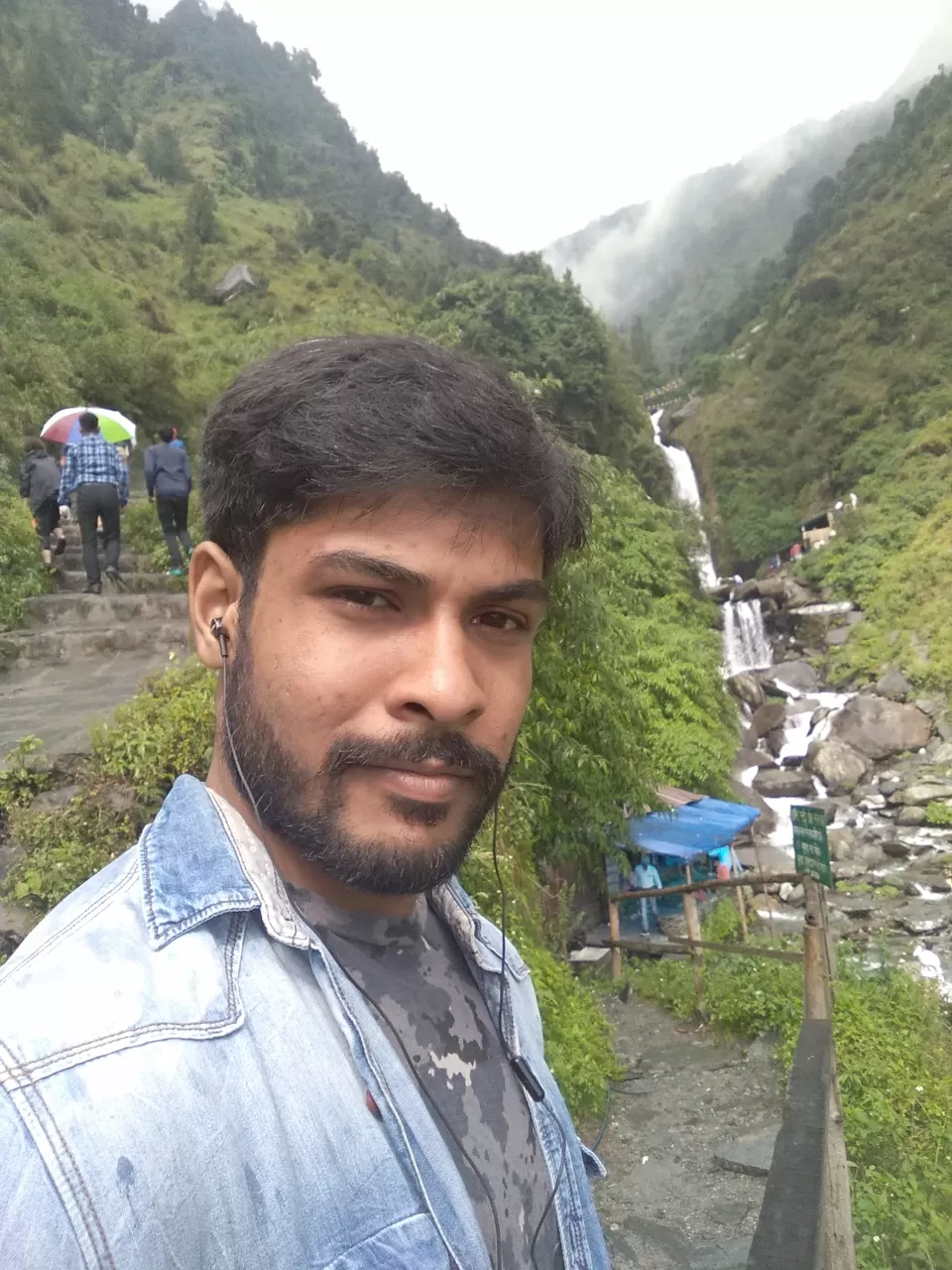 3. Namgyal Monastery- It is the personal monastery of the 14th Dalai Lama and it is about 1 km from Mcleodganj main market.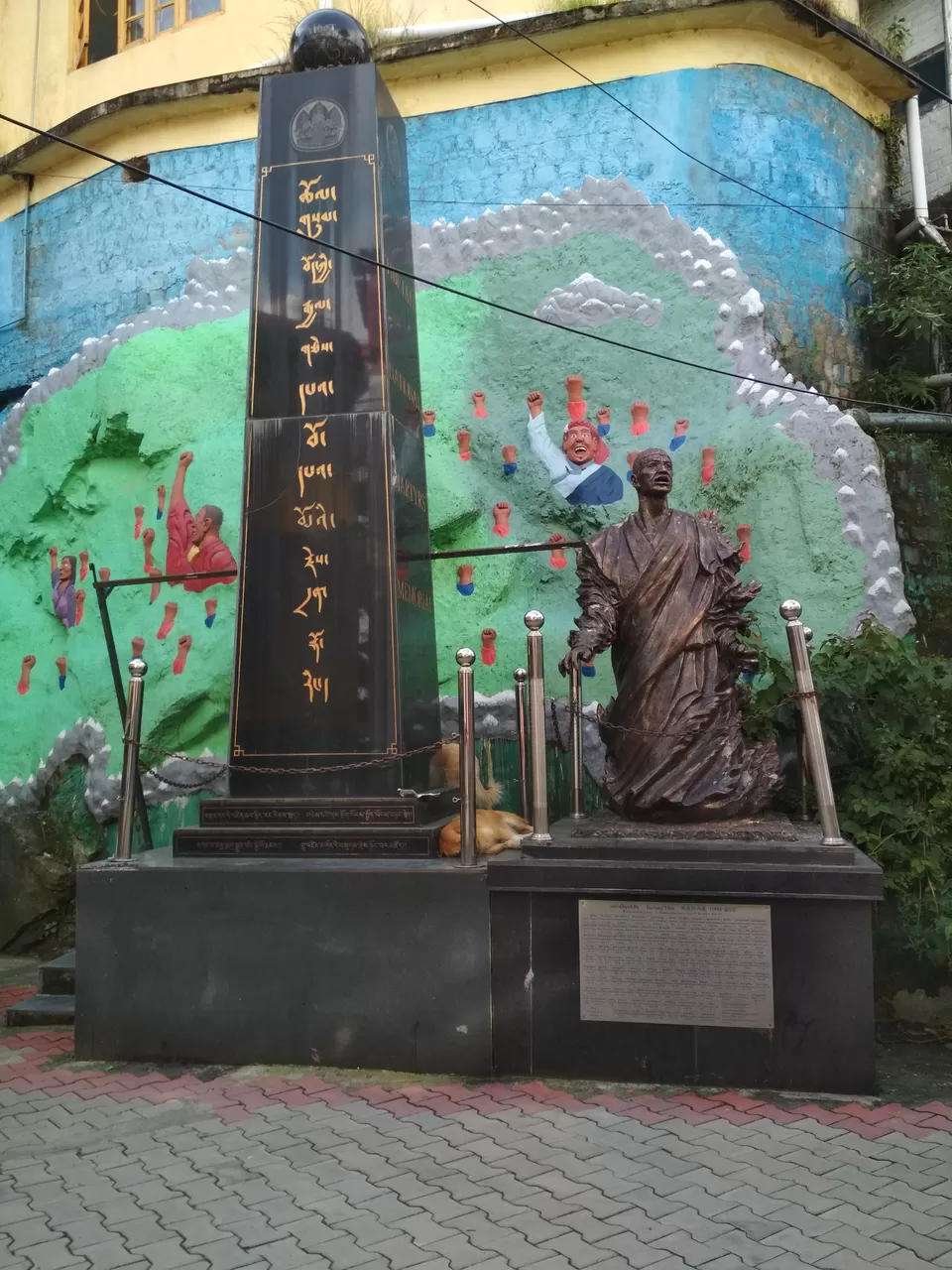 I also explored a lot of cafes in the city. Cafe Illeterati was the best one. It serves awesome coffee and has an amazing location. If you are a book-lover, then it is an icing over cake.
Mcleodganj also has a good night life. There is a Labooz cafe bar and a rooftop bar at the main market.
After roaming around till 9 o'clock on the Jogiwara road, I went to my hotel and slept.
I woke up early and started at 6 o'clock from my room. I hiked all the way to Dharamkot and had breakfast there. I reached to Triund at 10:30 am. It is an moderate and very scenic hike. I met a lot of cool people on my way and interacted with them. The most prominent were the guys from Israel. We talked about literally everything, from normal life to Bollywood, culture and society.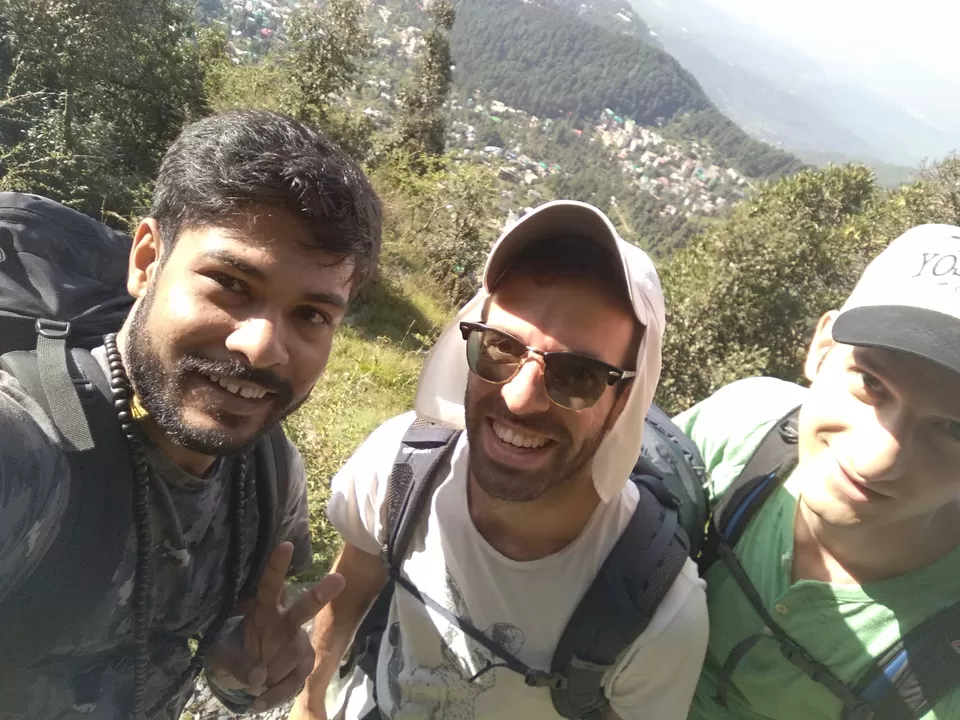 Triund is a beauty with the perfect view of the Dhauladhar mountains on one side and Kangra valley on the other.
I stayed there for almost half an hour. My Israeli friends offered me special Israeli coffee which I thoroughly enjoyed amidst the cool and mild breeze. Then, I bade goodbye to my friends and walked to Laka Got.
After losing my path into deep woods, encountering rains, mist and cloud and some bright sunshine, I finally reached the snowline cafe at Laqa Got at around 3 o'clock.
To save some money, I had my lunch at a langar (yes, they do have those at the top), some 3 km away and I also fetched some water for myself as water is costly at there (it's Rs 60 for 1 litre).
Then, the weather took a sharp turn and there was a heavy hailstorm. After some 30 minutes of raining, the sun finally showed its presence and I read my book in the red evening sun.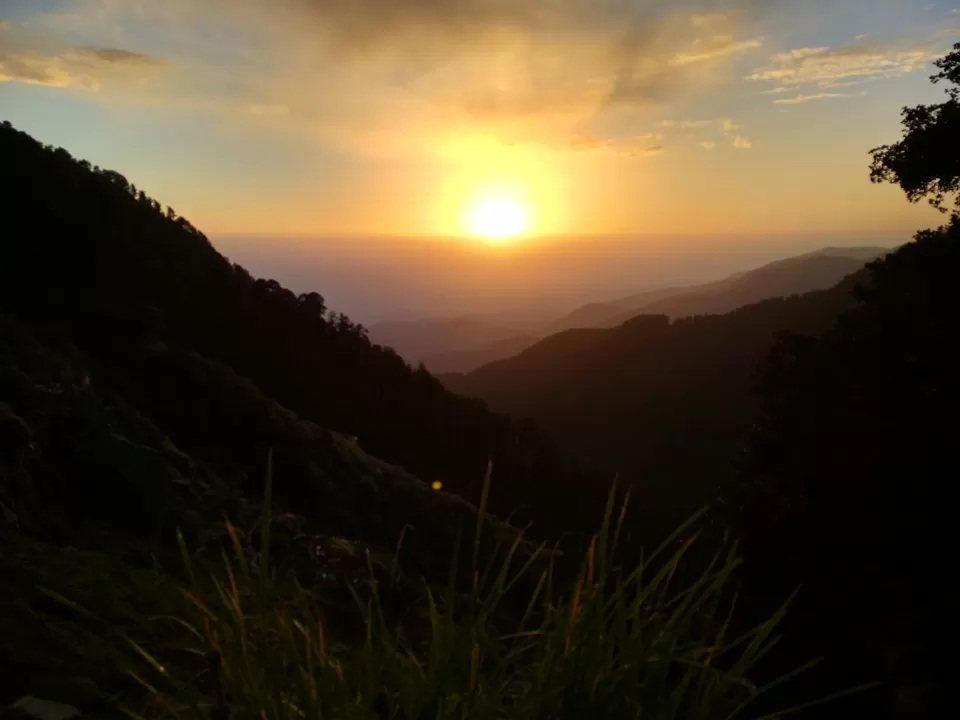 By the time of dinner, a few more people had arrived at the Snowline Cafe. Among them were a Canadian couple, a couple from Netherlands and a few guys from Delhi. We all had our dinner while sharing each other's tales, cultures, travel stories and other experiences. I sang the legendary poem 'Mujshe Pehli Si Muhabbat Mere Mahboob Na Maang' for them all. For some strange reason, they clapped way too much. I hope it was for the poem itself.
I departed to my tent at 7:45 pm, played Harmonica for some time and then slept.