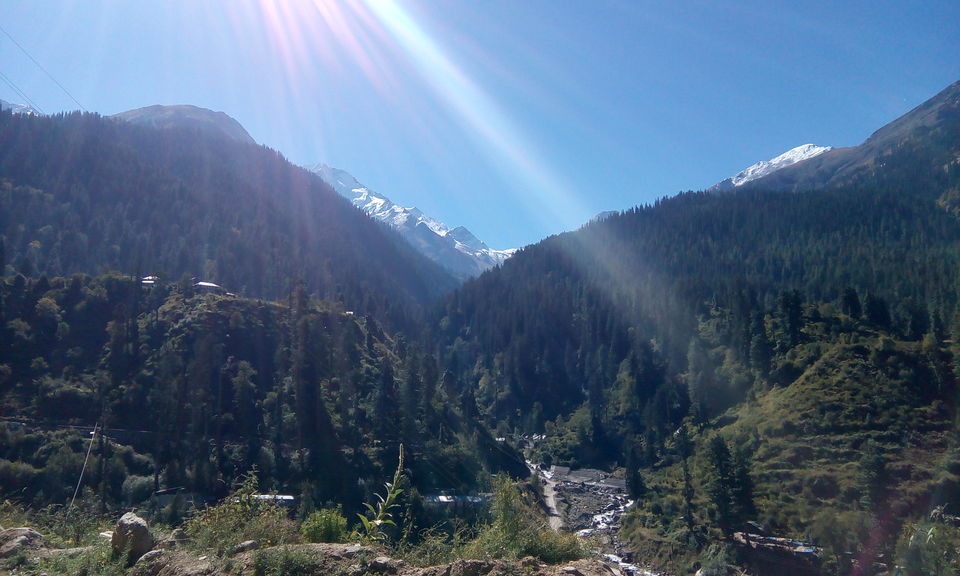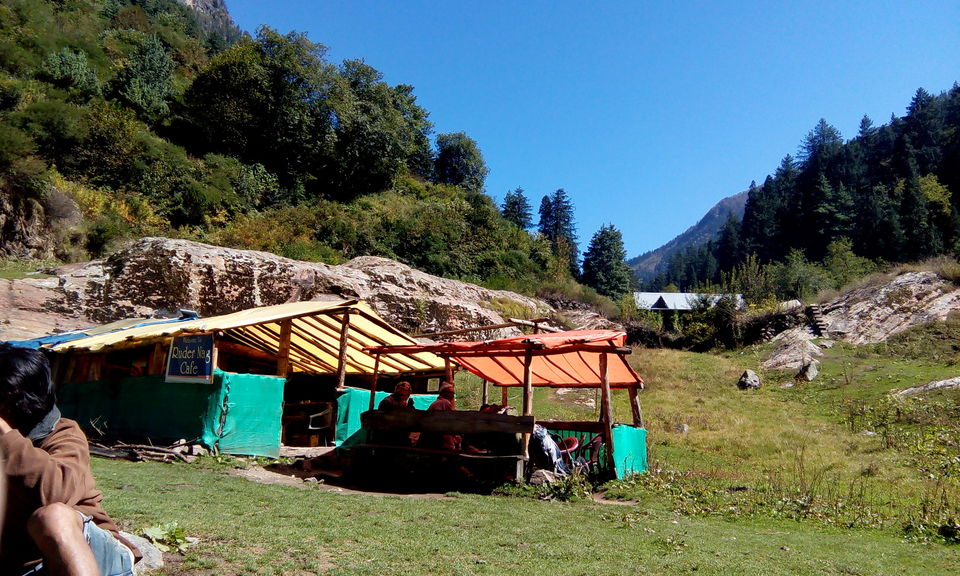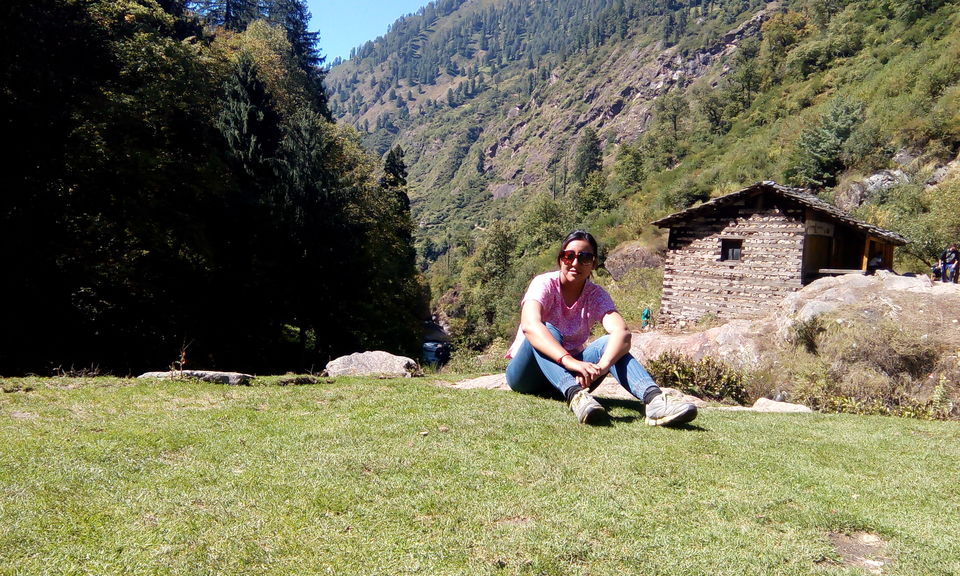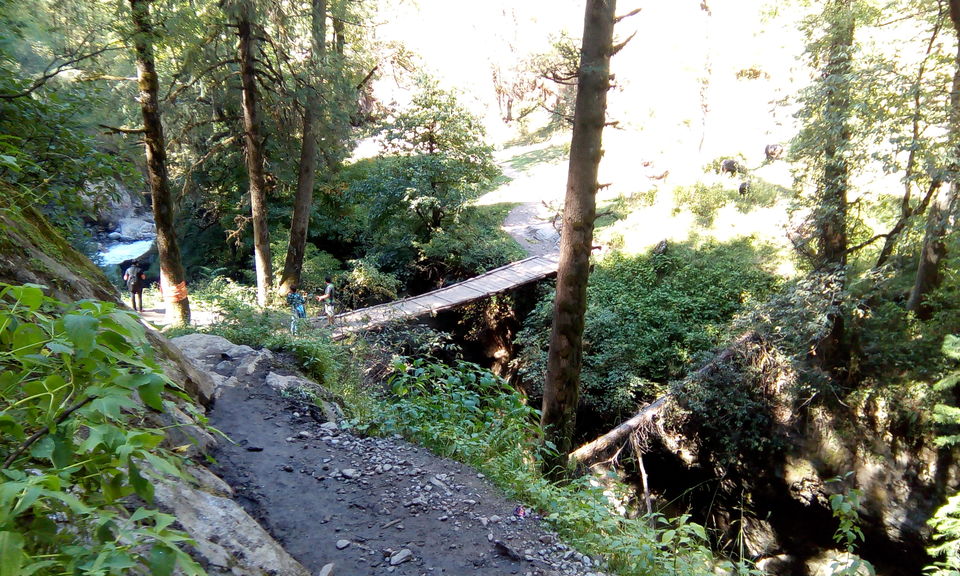 Let me start by confessing something which I am not very proud of- I had absolutely no idea about this place which I visited over the weekend. Though, discovery of this place have made my travel memories richer and also made me a trekker! I am keeping this post informative with a hope of inspiring you to visit this gem of a place.
Kheerganga is situated in parvati valley of Kullu district and is a small meadow. To start the trek of Kheerganga, we took a local bus from Kasol to Manikaran which took 30 minutes. From here, we took a lift from a tempo, along with another group of 10..while we both sat next to the driver, the other group enjoyed the 45 minute journey standing in the open tempo. The driver dropped us at Barshaini, and from here the 11 km trek started which took us approx 6 hours!!
Route-Kasol-Manikaran- Barshaini –Kheerganga
Tip- Start as early as possible in the morning from Kasol to avoid trekking in the afternoon sun, also buy the trekking stick (dandaa) from the shopkeepers at Barshaini.  You will thank me for this tip!
The trail is well marked and one really do not require guides as there are pretty less chances of getting lost with mountain or trees on one side and ditch on the other side. The trail is lined up with amazing apple trees and you will meet lot of Himachalis on the way busy picking the apples and getting them back to their village. Do not pluck the apples yourself, just ask any one of the locals, they are very generous.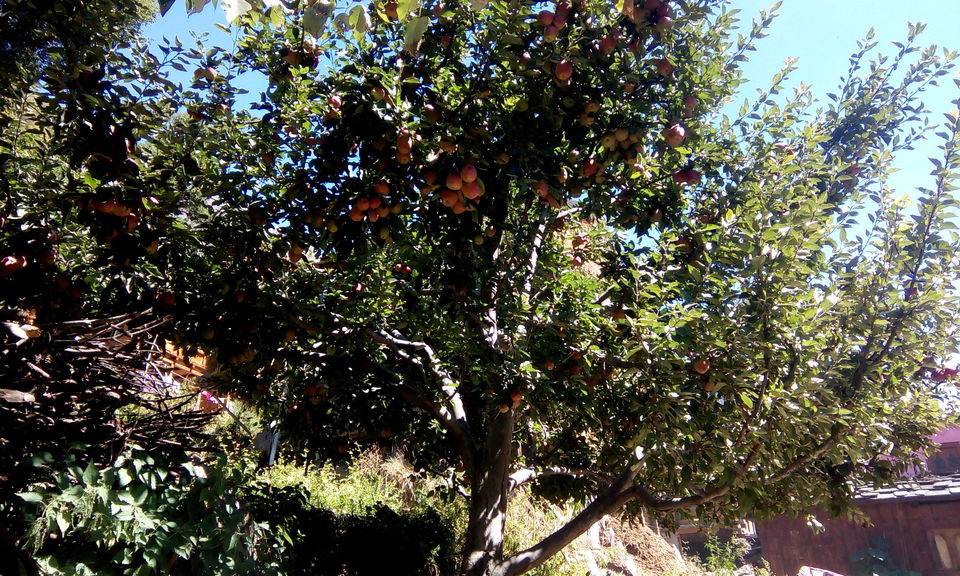 After climbing steadily for an hour or so, we came across a village called Nathan, which had various cafes serving fresh juices, maggi and delicious food ranging from Indian to continental. This was our first stop to get a cool mug of watermelon juice and meet the fellow trekkers who were sweating it out too! Great place to make friends- we chatted and then made plans of meeting again(the ones which looked like likeminded travellers) at Kheerganga to enjoy the night.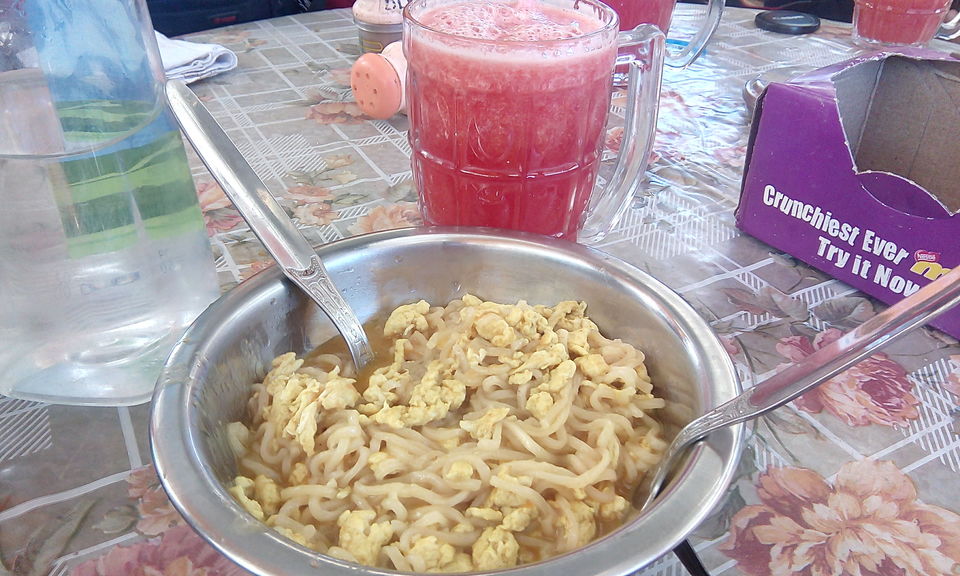 This trek as progressed, became steeper and I thanked my trekking stick with all my heart! The forest became dense, the waterfall, bridge and the mountain dogs who will follow you made the entire trek interesting and unpredictable. The cafes in between will fuel you so no need to carry food stuff or more than 1 water bottle- Travel Light-I can't stress this enough!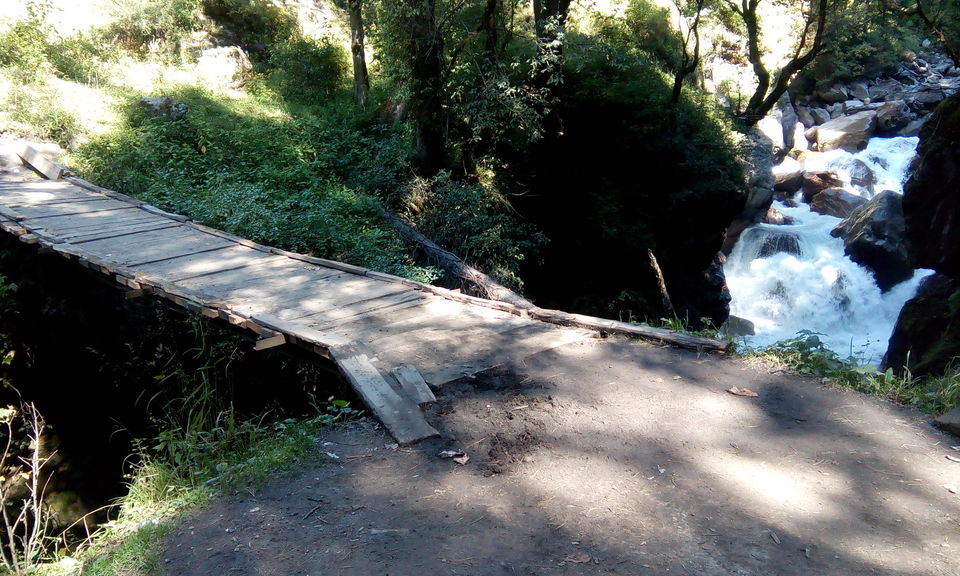 Finally, when it seems it will never end, we reached Kheerganga, and I was surprised to see the temporary settlement. You can take a cottage, a tent or a single bed-community style to spend the night on. Tents were over so we got the cottage-very basic style-at Rs 300 to spend the night in. And then my most favorite part-Hot water springs which is suppose to have medicinal properties and is very good for your skin. Male and female bathing area is separate- its like a Jacuzzi..carrying swimming trunks is a great idea for this place.
Night is very cold, spend it in any of the cafes savoring delicious and not so delicious (tomato soup was 'ehh') food-Indian, Israeli and continental. All places serve only Vegetarian and no drinks allowed here as this place is 'religious'. Though, people carried their own booze and we saw them getting wasted! You will also get ample chance to enjoy 'Malana cream'. Crowd was great, chilled out and very friendly-thanks to their high! Enjoy the experience and we did ended up with making new friends and new contacts as the night came to the end. Most importantly, spend the night gazing at the stars.. I was amazed and can confidently say that I have never witnessed these many stars except when I visited Nehru Planetarium in Delhi during my 5th standard.
Next morning, at 6 am, we started our descent and it took us 3 hours to reach Barshaini. I would definitely suggest you to spend one whole day at Kheerganga and avoid the early morning hustle! From Barshaini, we took a cab to Bhuntar which costed us Rs 1200. Try the 'Mannu Dhaba' at Bhuntar for their Butter chicken and Tandoori chicken!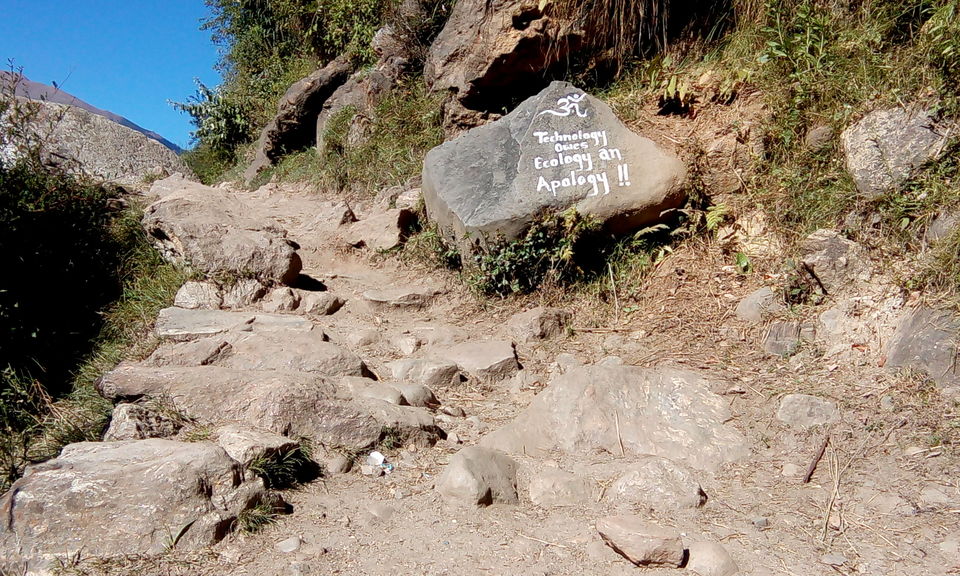 Some last tips again:
No phone connections at Kheerganga- inform the world beforehand that you will be disconnected to avoid any tension
Carry thermals and extra socks-Trek is wet in between- you would not want to end with wet socks!
Swimming trunks/towel for hot spring 'Jacuzzi' bath
No need to carry food, enough cafes in between- just carry a water bottle and some cash.
Don't keep asking for 'where will you get the stuff'! Irritating and too wannabe...enjoy the trek and bask in the glory of finishing it- this place is still not commercialized enough- Experience it!