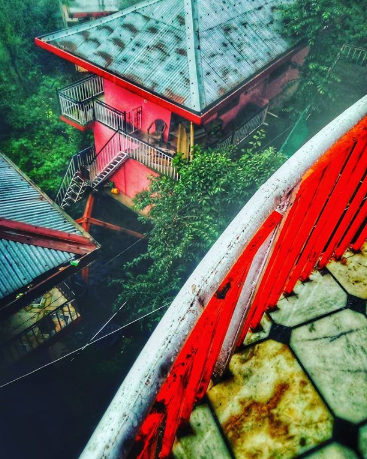 We as people,are always following new trends or inclined towards commodities or even people over Instagram and stuff. So, do I and you must be thinking that we all know; then even why to discourse about the known facts .So , yeah i had been traveling solo and going places for almost past 4 years of my life. But when i think about it that why, i even started off traveling solo was clear , though i may have lots of followers and even i am following a ton, there was none who were perpetually ready to go along with me. From Going solo shopping sessions to the mountains to the beaches and even first solo air and train trips. Now, my migrant soul is acculturated of being solo and happy .
Today , I will take you along on soul appealing ride with me (only if you all want to ). So, My Solo travels are impromptu ; but i won't recommend you to do that. Things on which I basically concern are cheapest mode to travel and stay, which happen to be roadways buses like if you are traveling to himachal and staying at hostels. Hostels are the best things which happened to me on my solo travels, from zostel in Panchgani to flugler in Dharamkot to recent ones like beyond nomad in Goa. There stay can vary 399 INR to 1k depending, depending upon the location and proximity to a destination.
The best , alluring and most fruitful things I've encapsulated through my hostel stays are friends, experiences and the unending learning about different cultures, breaking barriers about languages and yes lots of homo sapiens, which end up becoming my friends. One of the best memories i had was my birthday pancake at Flugler, Dharamkot which was arranged by the owner and i got to have a unforgettable, one of a kind birthday celebration with strangers (and now friends).
Pro Tips: Book a hostel At-least a month or even before that , you'll get your hostels as cheap as 250 INR at destinations like udaipur and goa ( if you have further queries and need help, feel free to DM @https://www.instagram.com/tamannatravel/?hl=en)
And yes, solo travels for the female travelers are quite safe in india and abroad if you keep in mind, my these personalized experiences: Don't take lift from strangers (A BIG NO), don't get drunk, make friends ( but not everyone), try not to be very adventurous specially after 8pm when it comes to hills since there will be very less people, don't tell everyone actually where you are living or where you hail from and lastly keep your eyes - ears open wherever you go. Though you might find them duhhhh but these things can really help you stay safe.
Finally , my solo travels have made my more intrusive about travelling , more feasible to more traveling, trying new sports like kayaking, excited about new places ,reading novels and yes talk to rickshaw- wala they know alot ! Try new cuisines , have pictures that will stay with you till you want and the most exciting part is freedom and liberty to do whatever you want .
P.S. Savings are important , but if you keep on saving without doing what makes your soul happy and life too good, then these are of no use.