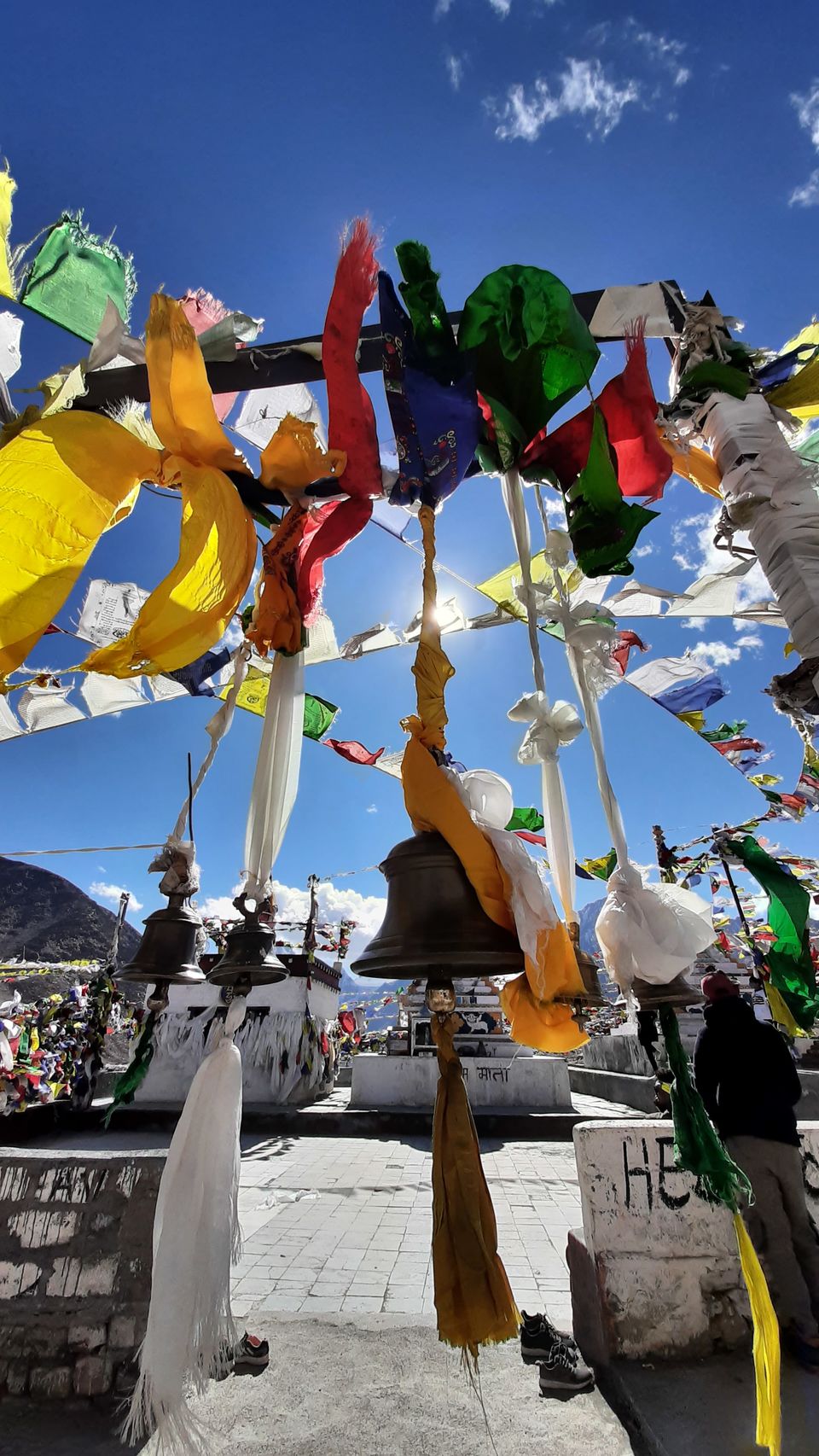 Spiti is land of monks and high passes, changing landscapes and sweet people, snow caped mountains and mud hills. Spiti will surely leave you spell bound, don't think twice to visit this spectacular place.
The trip started from Shimla and ended in Manali, we took volvo from delhi for our journey to and fro. One can also plan it from Chandigarh, especially the return journey from Manali to Delhi was hectic.
Day 1
We got picked from Solan(few kms before Shimla) by our tempo traveller and this is where our journey to Spiti starts. After stopping at Shimla restaurant for breakfast, we headed towards Kufri. The horse ride up and down the hill was a daring adventure, hilltop had some games and activities and mandir with an view.
We already did spent lot of time at the hilltop, so we headed towards Narkanda which is our stay for tonite and yeah we were quiet tired after the bus journey and kufri adventure. So the day was winded up early and tomorrow we head towards Chitkul.
We started day with Hatu mata temple which is on Hatu peak at an elevation of 11,152 ft, you can either trek for 8km or hire a car to go up hill. The path is curvy and surrounded by conifers and oak trees. There is amazing few of snow capped mountains from the top. After this we started our road journey towards Chitkul- the last village of India, this one is gona be the longest travel in our itinerary with pretty bad roads and landslide prone areas.
On the way we stopped for waterfall on the roadside and clicked few pictures. Satluj river was flowing along with us on the side. For lunch we stopped at Rampur, the Padam palace is the property of former CM of Himachal, it also housed a restaurant and has rooms. The palace was not opened, we could only click few pics from outside, the lunch was delicious and there were lot of options in the menu.
After this we stopped at the dam built on Satluj and Baspa river, the evening was getting cold with light wind. We parted from Satluj and now we have Baspa river flowing alongside.
We touched Sangla only by 6.30pm and it was already dark, we had 2 hrs more to reach Chitkul and the road ahead was slippery with water flowing on the roads and it was single lane with few places to give side. By the time we reached chitkul it was freezing cold on the river side. We had a camp booked on river side for nite stay. The staff was courteous and welcomed us with hot cup of tea. The hot tea was much of a relief in such cold weather. They even made soup for us on demand. The sound of river is rejuvenating and healing, the camp was surrounded by nature beauty from all side.
We woke up with the view of Baspa river and the mountains around our camp. The view was incredible. This was the best view so far in our journey. The river water was ice cold, post breakfast we trekked a short distance to reach the last army camp on Indo-Tibetian border, post this border the entry is restricted. It was long and we were running out of time so on way back we took lift from another traveller which dropped us to Mata mandir. After packing up we crossed the bridge and went to the other side to see the Buckwheat farms. The harvest was done, the only thing we see is red steams being dried up. We went little ahead to see the mountains on one side and Chitkul village on another side.
We took lunch break in Sangla and tried the local delicacy Thupka and momos. On the way to Kalpa we saw snowfall at high altitude, the brown mountains turning into white. Kalpa we visited the suicide point, the wind was breezing with high intensity. As we reached our hotel, the mountains infront was covered with bright orange color, this just made our day, such an amazing view to end the day. The places are serene so far we visited, so we normally take a stroll around post dinner before going to bed.
To know the hotel, transport and other details, see the Part II.
TBD…….