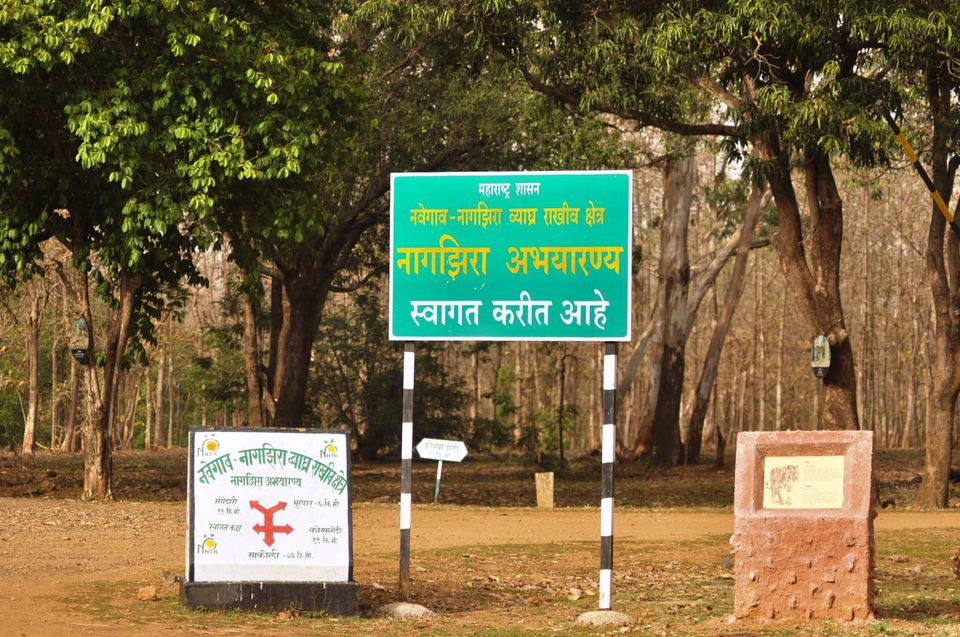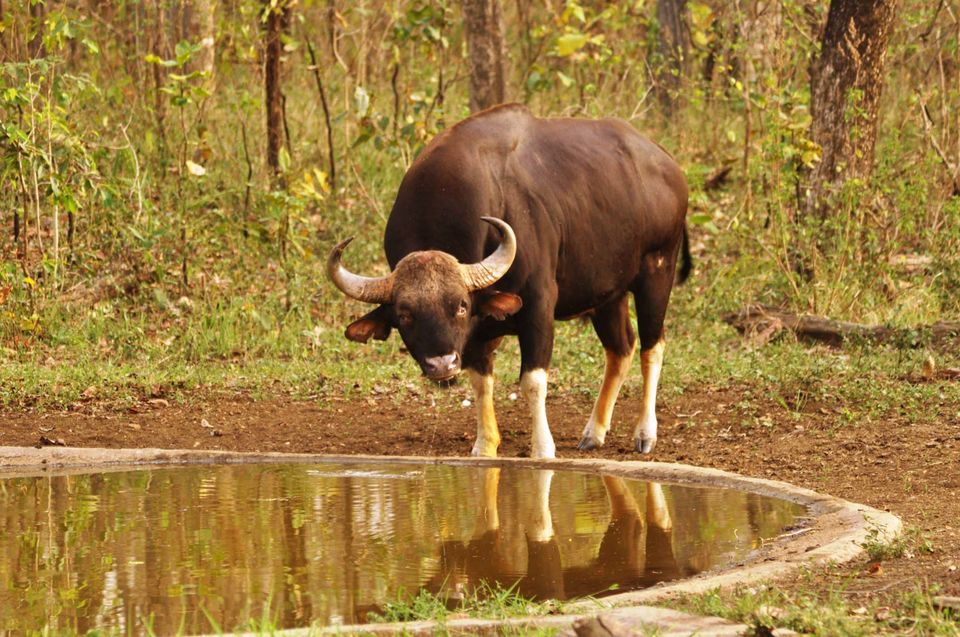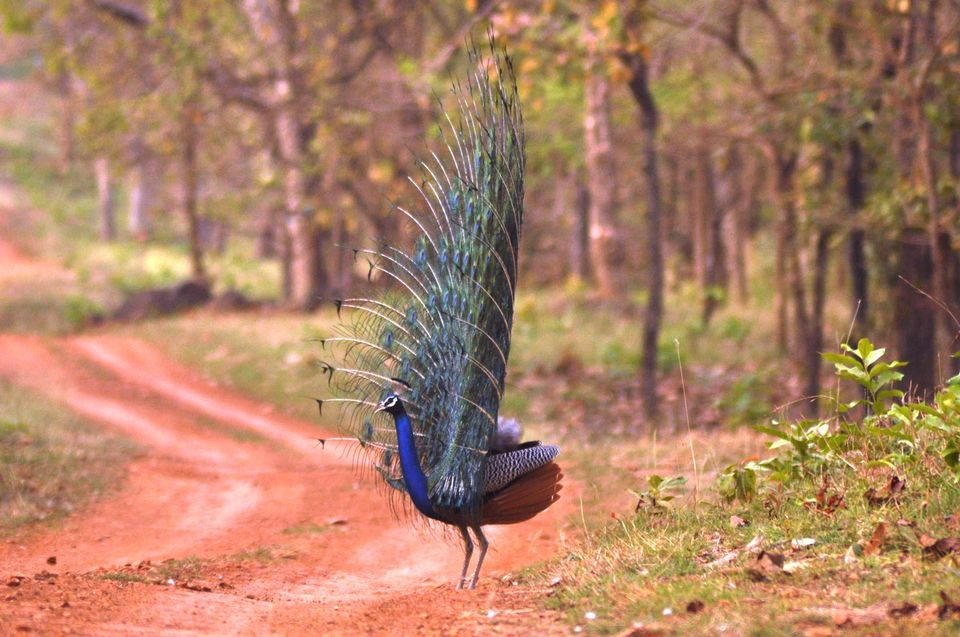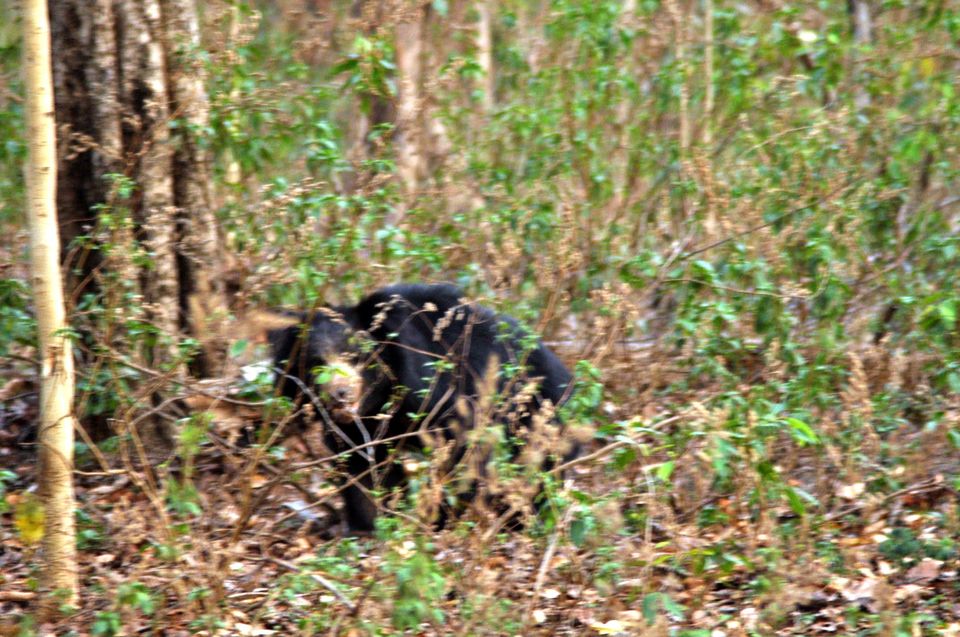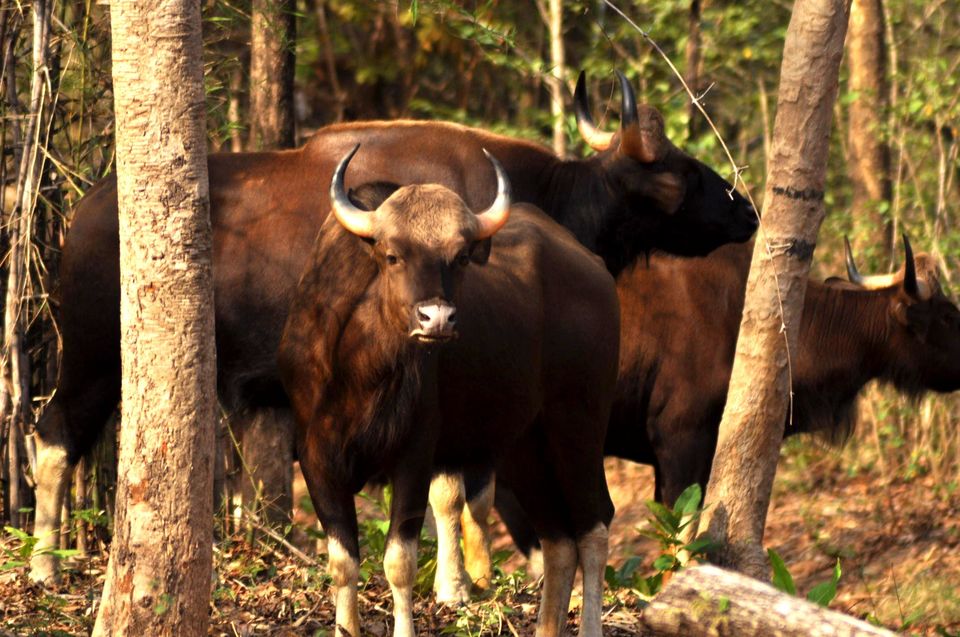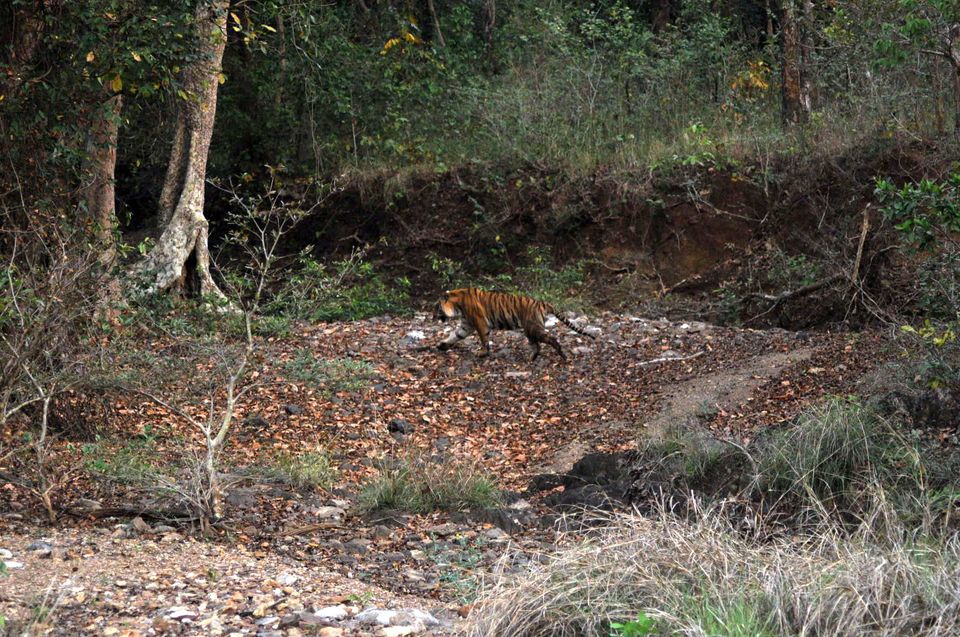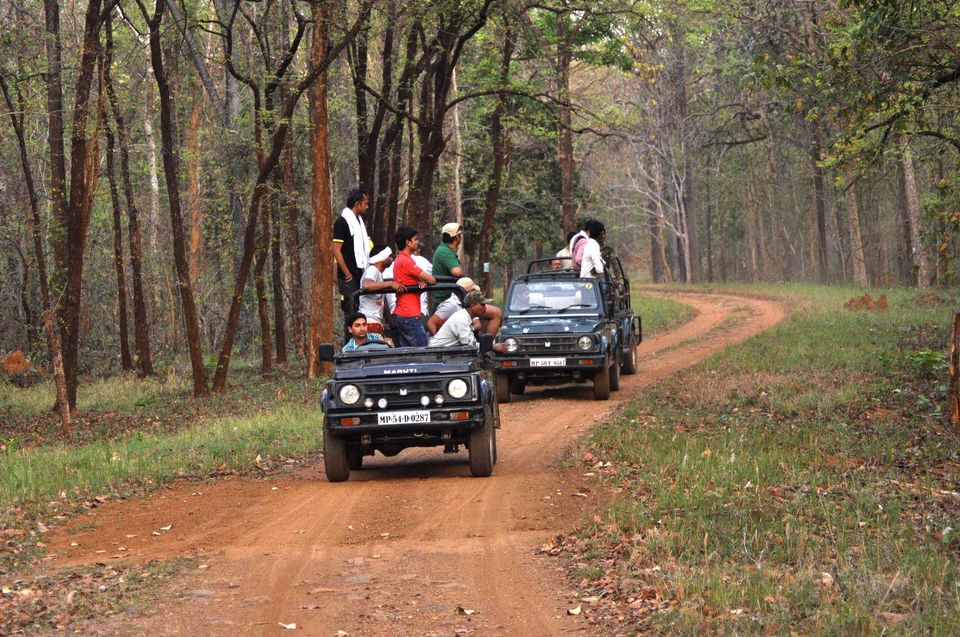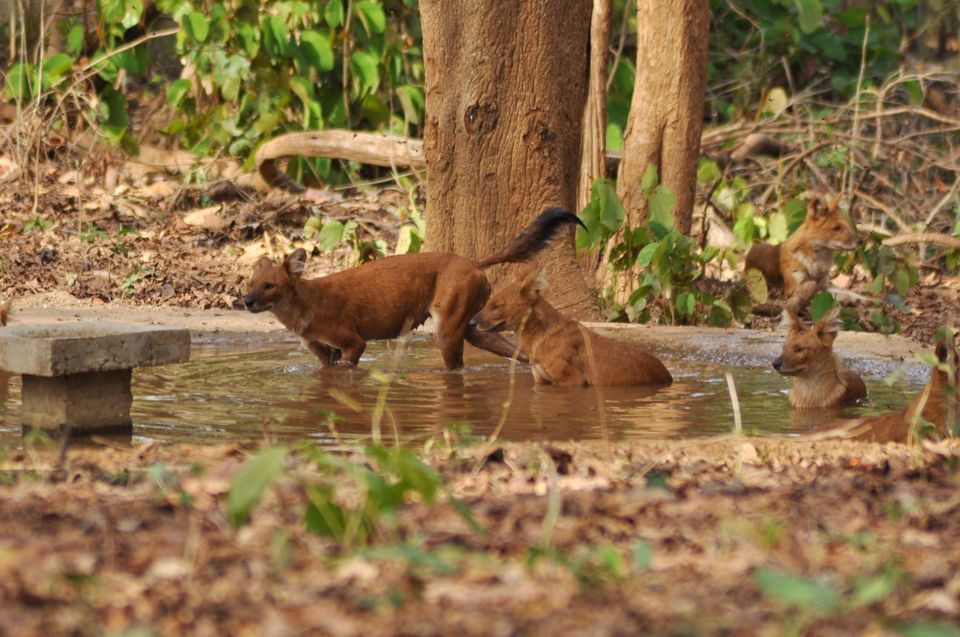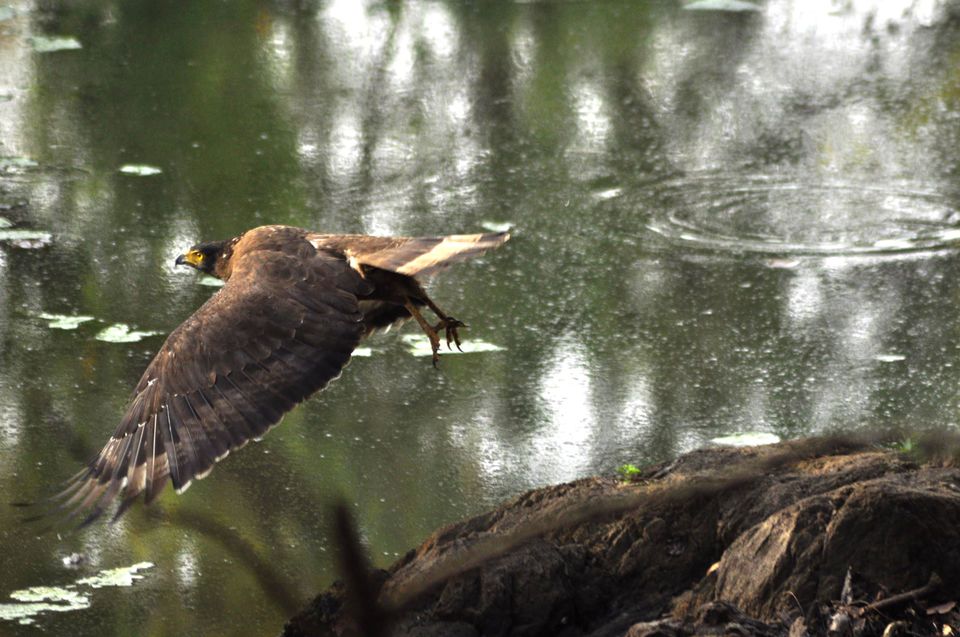 It was 5 am on a sultry summer morning this year April, which saw us as the first ones to enter the main entry gates of Nagzira Sanctuary at Ckhorkhamara. We had barely entered the park in our Gypsy when our guide hushed us and stopped the vehicle. Lo behold, right in front of our eyes was one of the largest and finest of majestic beasts - Endu, the biggest male tiger in the sanctuary. He was sauntering majestically barely ten to fifteen yards from us. I scrambled for my camera and with fumbling fingers managed to fire off few frames as he was walking towards a 'nullah'. This was my first and last sight of him. I had never seen a tiger this size in my life. He was ten years old weighed over 350 kgs. We waited at the spot and hovered back and forth in our Gypsy to catch another glimpse of him but even after an hour's wait we couldn't get a whiff of him. We were told by the guides back at the camp that he was probably looking for his mate Mauli. Anyway we were quite exhilarated with the glimpse of him at least which none of the other vehicles could get, which was at least consoling.
We stayed for three nights at Nagzira Sanctuary at Nagzira Nature Camp in one of their luxurious AC tents. This campsite had attached toilets and kitchen which provided meals. This campsite is just about a kilometer from the sanctuary gates. The Nagzira sanctuary has picturesque landscape and luxuriant vegetation and is of great importance from bio-diversity conservation point of view. The other mammals sighted during our six safari outings, besides the tiger, were the elusive panthe, jungle cat, wild dogs pack, black sloth bears, Bisons (gaurs), Four-Headed Antelope, sambhars, Blue bulls (neel gais), barking deer and Cheetals aplenty, wild boars, hedgehog and hare. There is a good amount of avian life too for which the sanctuary is noted. We sighted serpent crested eagles, kingfishers, red jungle fowl, drangoes, warblers and several other species of birds. The sanctuary is also abode to thirty six species of reptiles like pythons, cobras and vipers. However we did not sight any. The sanctuary is also home to various amphibians like tree frogs, toads as well as several varieties of invertebrates such as butterflies and ants. The place was declared as Nagzira Wildlife Sanctuary in 1970.
The sanctuary is best reached by air from Nagpur (110 km), by rail from Gondia (40 km) and bus from Tiroda (20km). As the sanctuary was closed on Thursday, we visited Koka Sanctuary about 60 km from here. Here too the sighting is similar to that in Nagzira. A point to note is that both these sanctuaries have provided artificial water holes which are fed with underground water with aid of solar operated water pumps.
The best season to visit undoubtedly is during summer months from April to June before the closure of the park during which the sighting is the best. All in all it was one of most memorable trips for me.