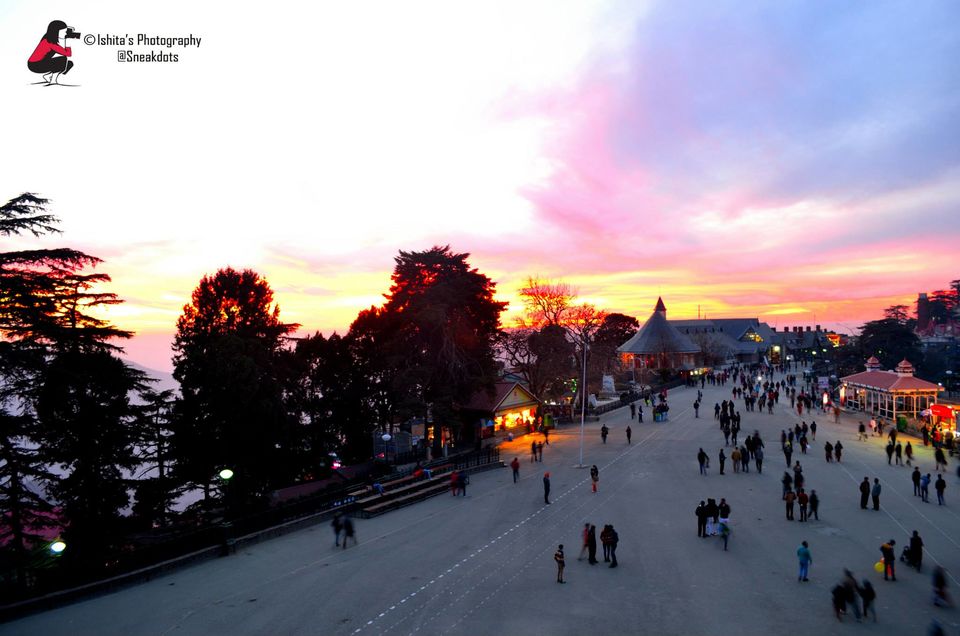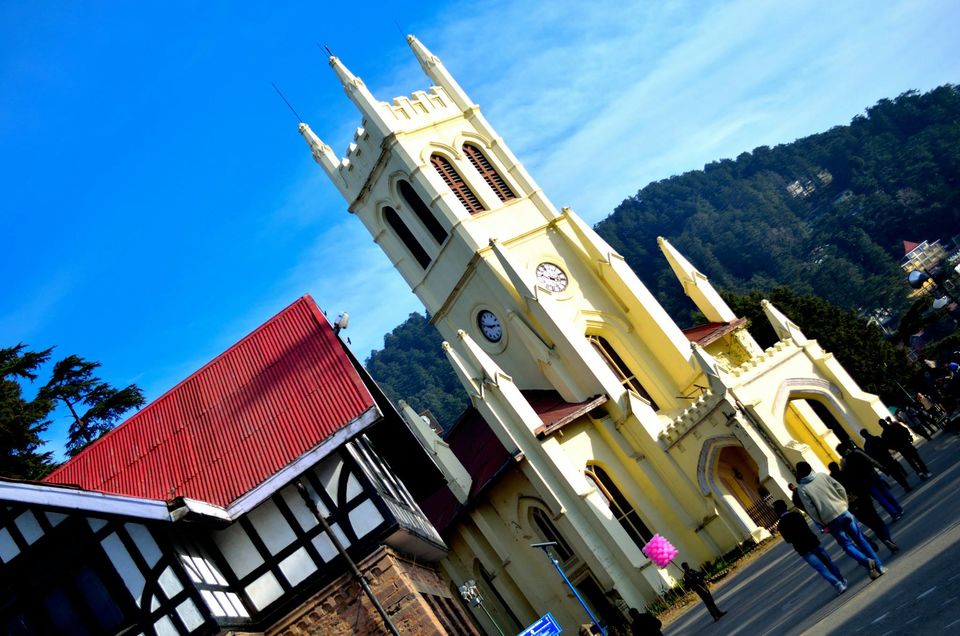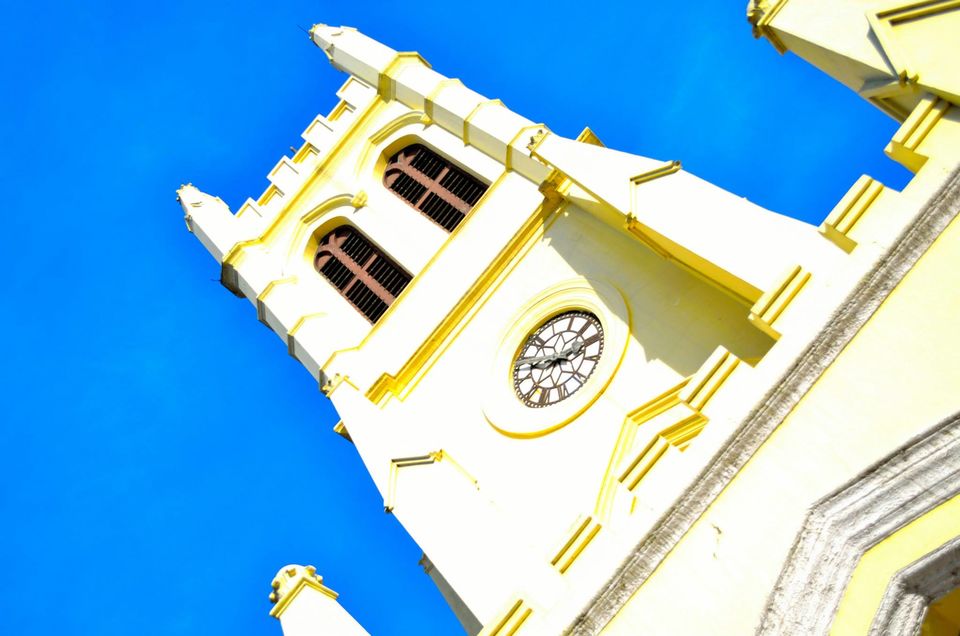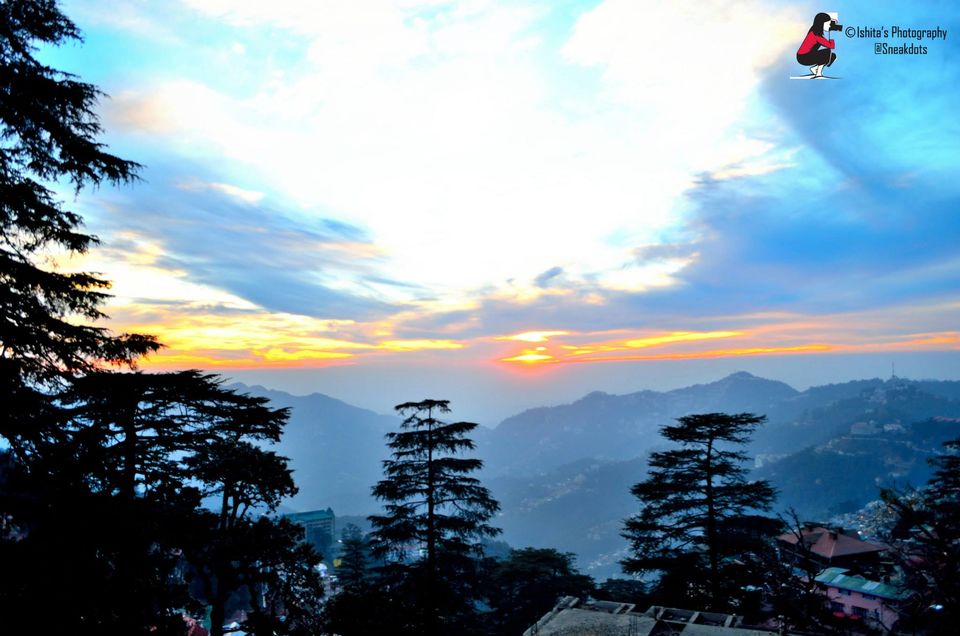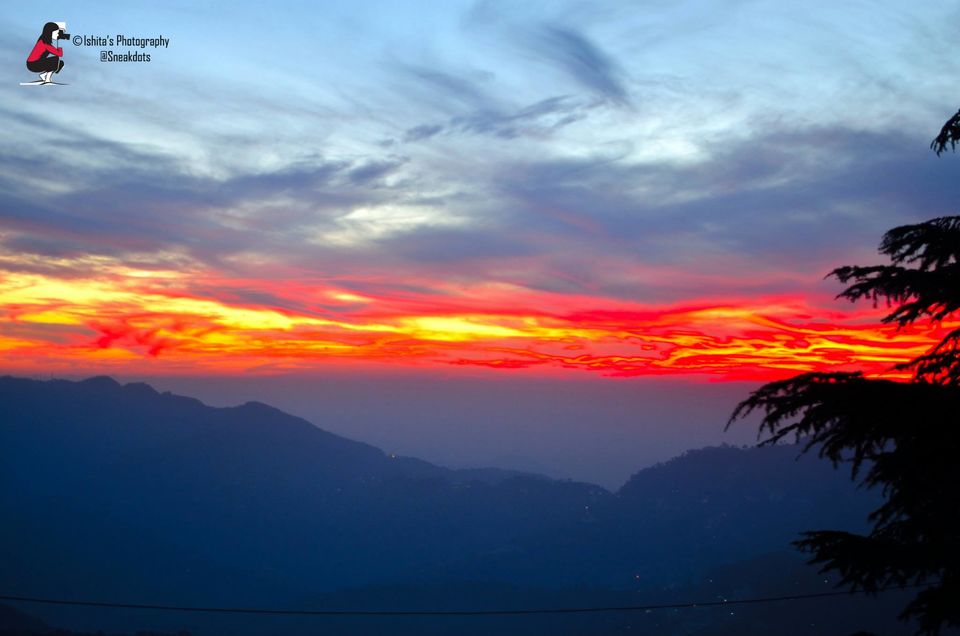 A short and sudden trip to the mountains this was, with a group I hadn't known that well in college. It was for me to test how great a traveller I was or how well I could gel with people. The trip started at night with a bus ride from Kashmiri gate, those overnight volvos which claim to be volvos and turn out to be just normal AC buses, sometimes with a charging point (if you are lucky). Settled comfortably in the bus, the night passed with a stop over at Murthal, well its like all the volvos starting from Delhi does stop at Murthal. The night passed by with light jokes and interactions and early morning we were in Shimla. It was quite chilly and our first target was to find a decent hotel to grab some sleep before we could head out exploring. We started off exploring at around 1pm in the morning, starting with finding a spot for breakfast.
Mall road Shimla hosts many different options for food, breakfast was at a normal restaurant but later on we did find a very awesome cafe serving continental food, its a worth visit. You can find the cafe on first floor, in front of the town hall on mall road. Its a worth visit place if you like pancakes and other continental light stuff for meals.
Following breakfast after a stroll on the mall road, we trekked straight ahead to Jakhu Temple. Its not a very difficult trek, just that you can lose out on some breath when its chilly in Shimla. On the way we found a very beautiful hotel called Le Royale, a place worth staying if you are looking for comfort!
Jakhu trek can be rather should be completed within 30mins for its said that you are entirely fit if you can manage to do that. The temple is nothing very special, just a religious shrine with a huge idol of "Hanuman Ji", also be ready to find a lot of monkeys up there.
The day ended shortly after the trek with a beautiful sunset at the Mall Shimla and we soon shifted to Le Royale the next morning. From there the day went just strolling on the hilly roads, humming songs and discovering unseen Shimla. No attractions were covered by us, but I can vouch that we didn't really miss out on Shimla. The unknown people were now friends and proudly I still hold strong with them.
Take it slow, Shimla is a getaway place, don't expect too much adventures but yes just be aware that the city is supposed to be taken in slow.