Nusa Penida is one of the most beautiful islands we have ever visited, the best part of your Bali Itinerary is going to be your trip to the Nusa Island. You can opt to stay there for 3-4 nights and take the scuba diving course or just spend some time in this heaven. We decided to take the day trip owing to our tight schedule and here is how we went about it.
We recommend you to book your day trip well in advance to make sure you get the best deal to visit Nusa Penida. We booked our tour with 'Nusa Penida Tour and Travels' for 700k IDR per person which included the ferry transfer from Sanur (the mainland) to Nusa and back, lunch and a private car and guide to take you around.
POPULAR EXPERIENCES IN NUSA PENIDA
1. KELINGKING CLIFF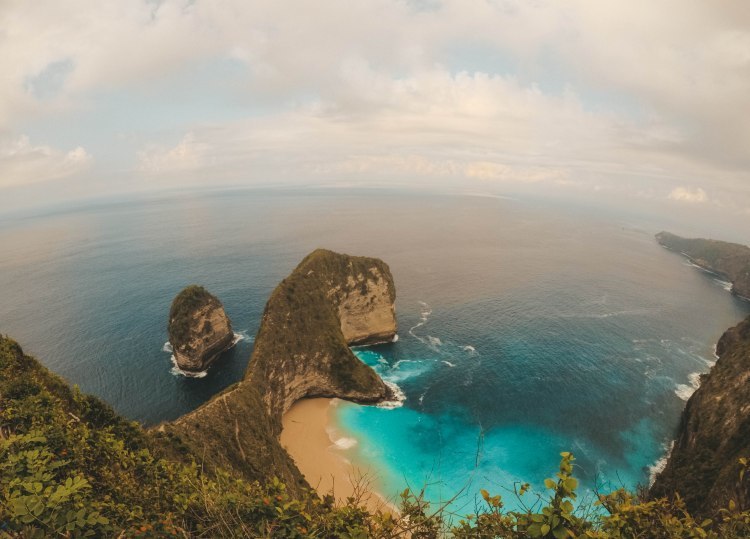 One of the most breath taking views from this attraction and it offers the best aerial view of the island. You have the option of hiking down to the beach from here, though it's a long steep walk down.
2. BROKEN BEACH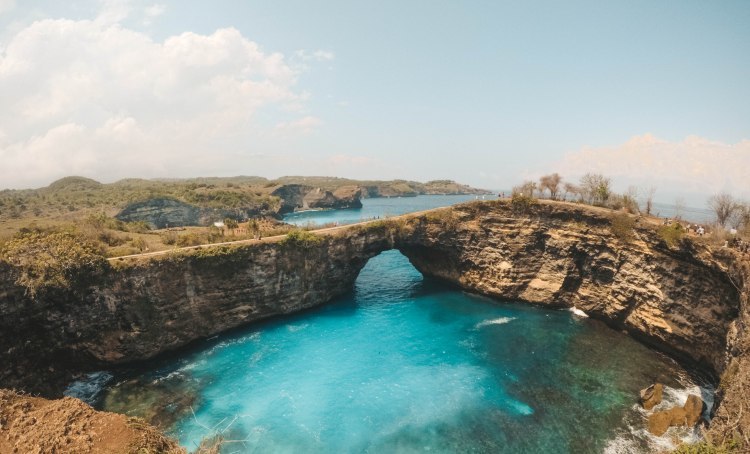 Nusa Penida offers you some of the best visual treats from atop, after a very bumpy ride from Kelingking we reached Broken beach, a magnificent gateway.
3. ANGEL'S BILLABONG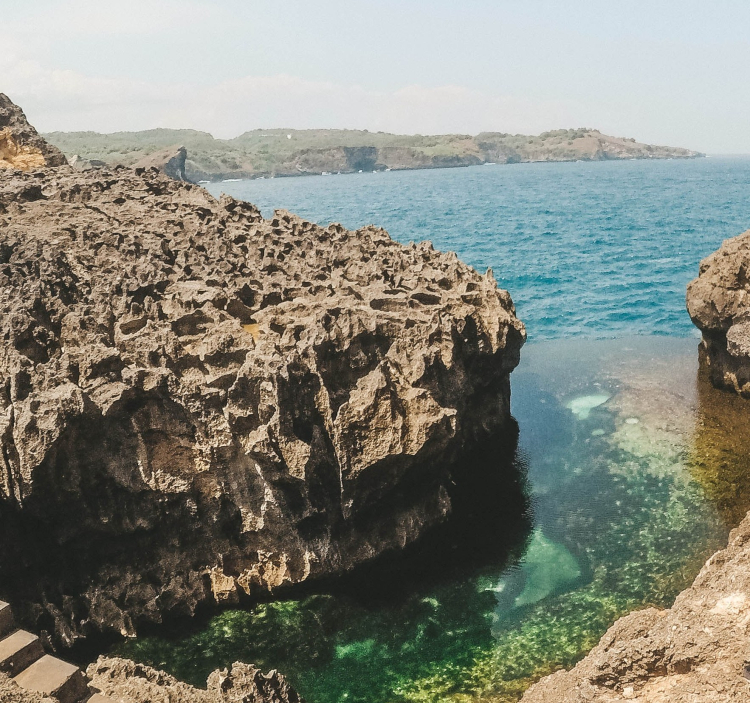 This place is a 150 meter walk away from the Broken Beach, it has a natural infinity pool where you can choose to take a swim, but if your following a tight schedule we suggest you to take some pictures and move towards the next destination. You will notice some beautiful shades of Red, Green, Purple and Brown surrounding this spot.
4. CRYSTAL BAY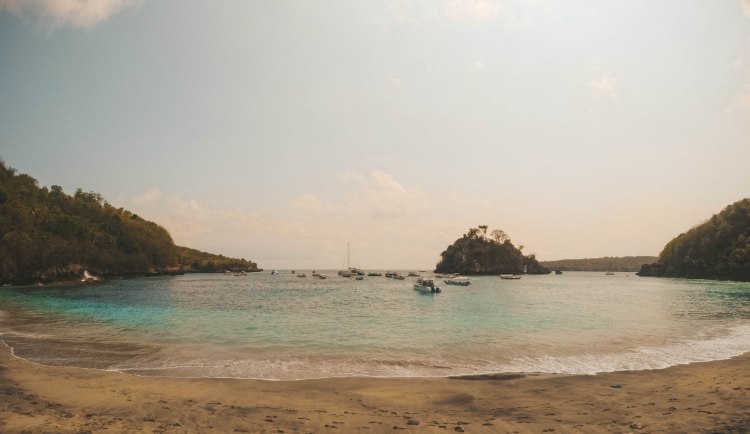 This would be the last stop of your day trip in Nusa, you can usually take out some time to jump into the waters or a great spot to snorkel before you head back. The white sand beach is a perfect way to end your Nusa Penida Day Trip
PRO TIP
~Make sure you leave early from your accommodation to make it on time for the 45-minute early boat ride from Sanur.
~Book your travel and packages well in advance to ensure you get the best deal.
~If this is your first time to Nusa Penida, avoid renting a bike if you are feeling less adventurous. The roads can be taxing to ride around in, especially given the heat in the afternoon.
~Carry enough water and snacks with you.
~Carry another set of clothes and your snorkeling and swimming gear if you decide to take a dive into the water at Crystal Bay.