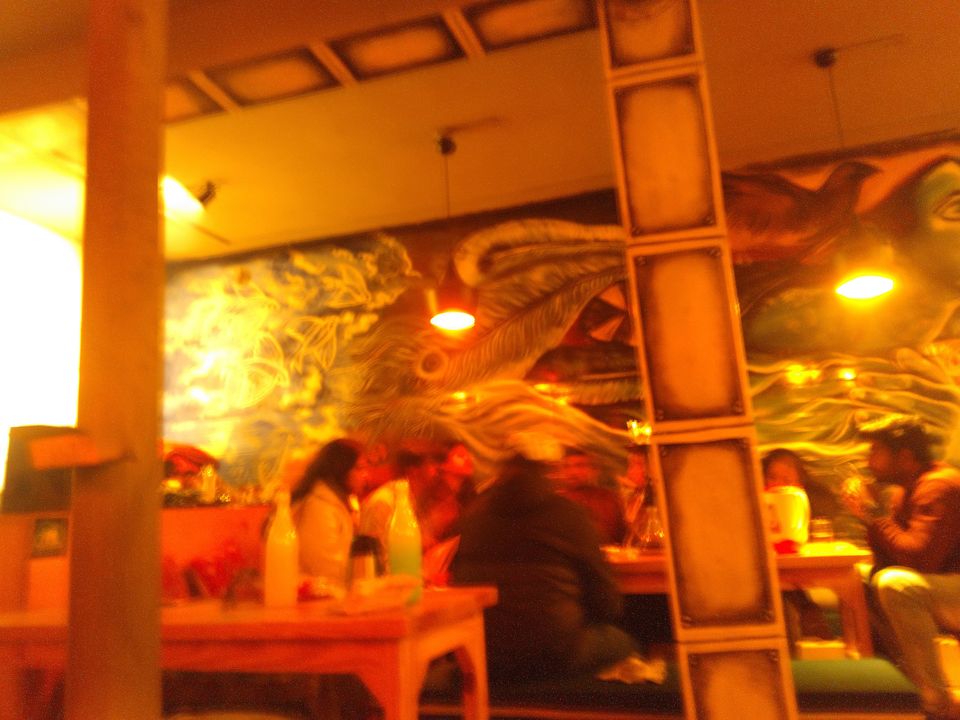 Once upon a time in Delhi my fiancé rings me up just after she had her lunch. "Look dear, I've been thinking a lot about our travel plan. We don't get to visit Manali very often. I have seen all of Shimla, but this time let's do a quick tour of Manali. I don't just need a vacation to an offbeat location with a silly mob around. I want to spend quality time with you at the best possible location". This was my fiancé's requirement while we were planning a trip up north. And I got into action, research, checking reviews, collecting feedback etc., because we were supposed to celebrate her birthday as well at this place. I struck up on Deepti Naval's facebook post, and went on to find the name of the place. It was InSoul Café and Guesthouse - this cosy hotel that perfectly captures the mesmerising charms of a Old Manali. Some Goan vibes, with a strong presence of Himachali culture; Old Manali simply cannot be missed. And we were sure about the place when we spotted some Delhi-registered Audis and BMWs around in Old Manali looking for parking space. I finalised InSoul Café and asked my spouse to run a quick check; and to my satisfaction she was already excited to book a stay there.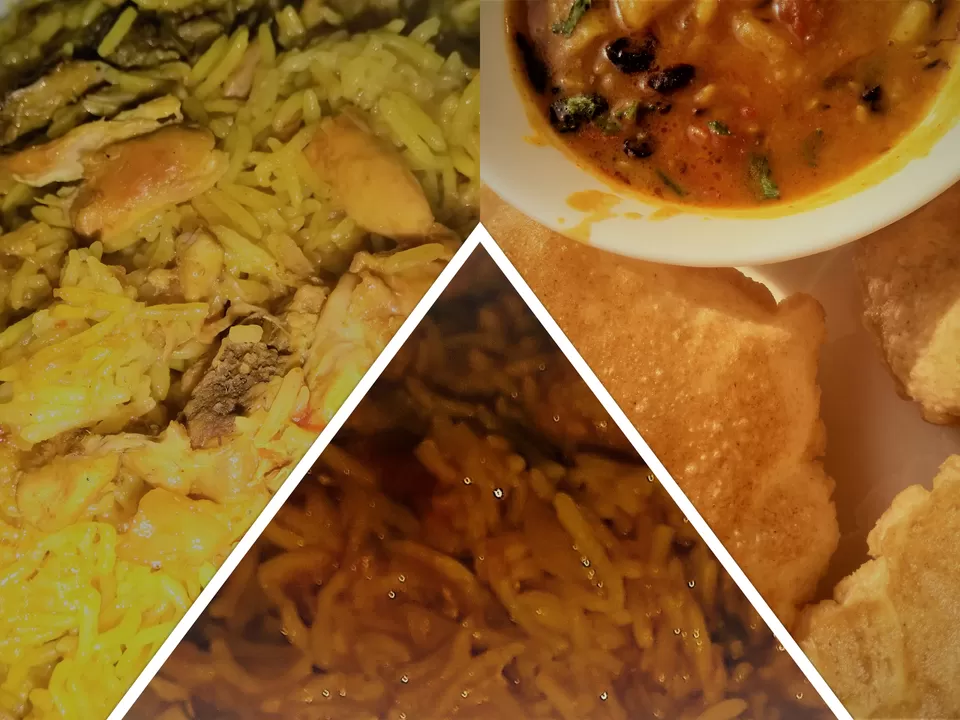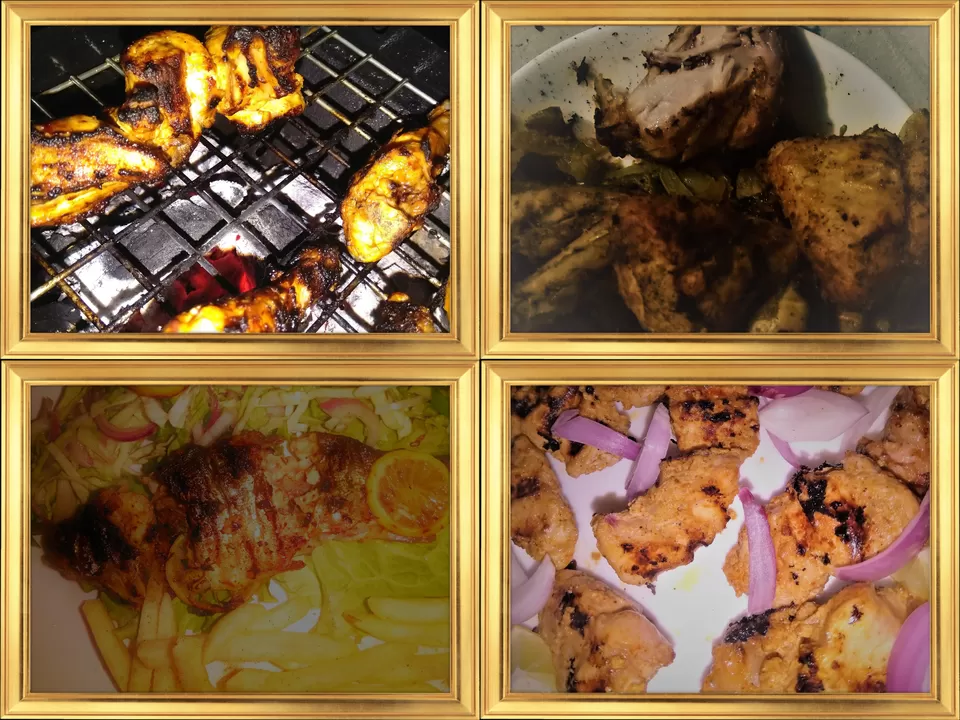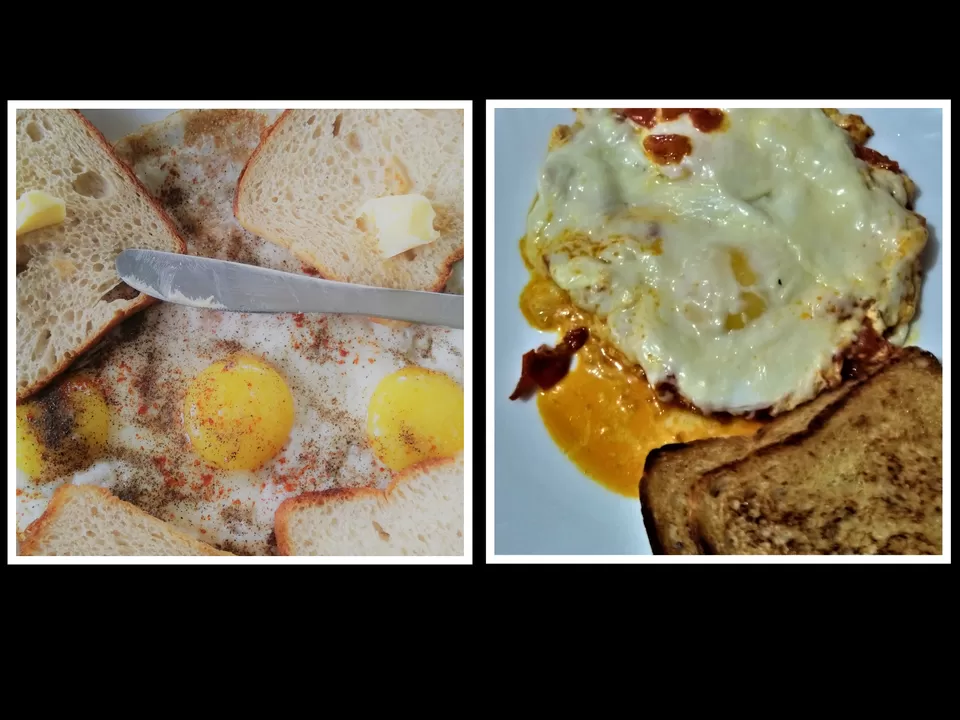 They say it gets very cold at night if you stay between the snow mountains, but to our surprise we had a warm and cosy sleep (right as the advertisements of InSoul). Sun rays break out as early as 7 am and sometimes sooner. But we know that's not our perfect alarm. For us it was the chirps of birds we have never heard before, what's better than a sweet sleepy night finished by the sounds of sweet voiced birds. Mini got out of the bed by 8 and we practiced some yoga in the balcony which turned out to be a perfect place for direct sunlight. Then we headed to the café downstairs by 9, and got ourselves treated to a filling portion of bread-omlette and double-toned-milk tea. I wondered what's more important - a small portion of over-yummy food which does not fill the belly; or a great portion of yummy food that fills in well?
The café is more of a studio café, with great artistic effects in the interiors. I finally got to click selfies at the place where a celebrity once sat!! After a long time of selfie sessions; trekking popped up on the menu! I enquired about some trek spots available nearby, and I got to know that this café is like a pivot for a lot of famous trek points (Lama Dugh, Glam Lang, Bhrigu Lake etc).
Evenings are quite fun-filled, meeting new travelers and having solo-travelers join us over booze. How I wish the night parties never stopped.. The Wi-Fi was good enough for my VPN-based meetings, the linen are changed on request, a maid cleans up the room on request, the nights are super silent; and their 'branded' blankets are 10 times thicker and cosier than the best! I heard other customers discussing that during the local curfew, when all cafes are shut in the evening; InSoul customers enjoy sitting in this café partying all night long. There's hookah / sheesha available too along with a crazy range of powerful flavours.
We couldn't ask for more than a blasting 5.1 surround sound system (of course with a great woofer); a super large LED; and conceptualised Japanese styled seating arrangements at an amazing destination like Manali. The founder (Mr. Bijoy Sahoo) is a great easy-going person when it comes to customising our orders to suit our taste. At first we thought the menu prices are a little higher than we expected, but when we saw the same rates at a filthy dhaba too - we realised that it is just normal. If you order a single-portion meal, sometimes the prices are charged lower than what is printed on their menu card. We highly recommend trying their Indian cuisine - it's a pinnacle of purity and nutrition. Thankfully Mini was also satisfied with their overall hygiene standards (including our secret inspection of the kitchen.. Shhh!). Dil se 5/5 rating!!