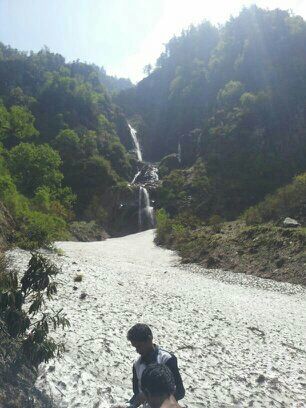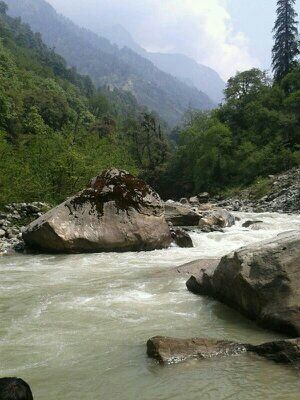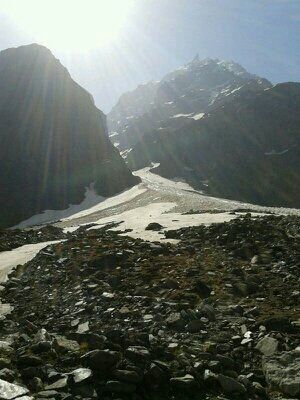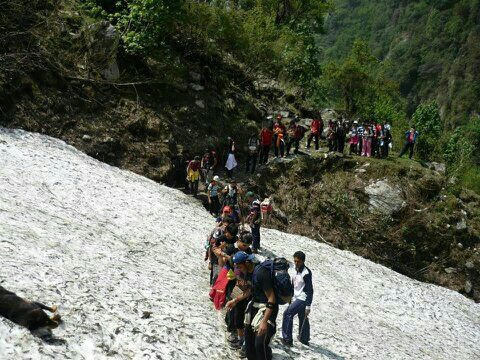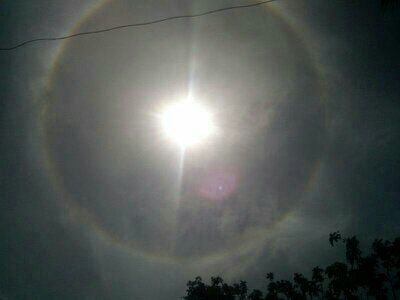 Pindhari Glacier   was my first ever snow trek in the Himalayas! Situated at 14000 ft, this trek had it all. From great valleys to majestic peaks, from snow clad mountains to slippery glaciers! Experience had never been so memorable.
I was a complete stranger to others when I had started my journey, but as the trip progressed, all the unknown faces turned out to be my best of friends! You never know what God has for you! Coming in contact with people of all age groups and learning something new everytime you chat with them is so special and exciting! You realise that nice people still exist in the world!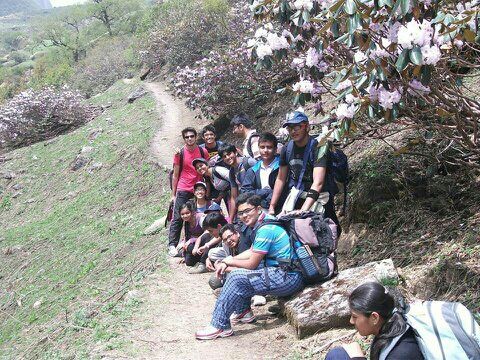 These strangers were the only friends I had! ;)
Being in my teens I had discovered my love for travelling with this journey. Too happy to handle, was my situation. Journeys not only make us liberated but also enable us to introspect our own selves by asking what we really want in our lives. Those dewdrops that fall straight on your cheeks and the breeze that tickles your skin makes you fall in love with yourself!
Travel in its truest form is the best type of education. Such education which four walls of a classroom cannot impart! Earth is round but not small enough for all our dreams to be fulfilled. Get out and find your way. Listen your nerves, for they know what is the right path. Choose a job where you love Monday mornings rather than Saturday nights!
All journeys are different and beautiful than another. Living in tents, drinking the cutting mountain chai,  peaceful sleeps, chilled weather, thousands of constellations of stars, long gossips with trek mates, walking till legs hurt, happiness which cannot be measured, where satisfaction lies at the utmost level..these are all the elements which make our lives richer, better and longer. Nights had not been so peaceful. To disconnect ourselves from the concrete life and enter into the real natural world which we have left far behind is something to look forward to.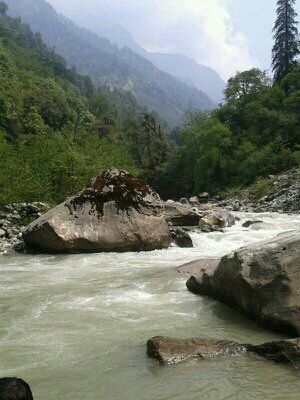 Different layers of mountains; Different water everytime!
Interaction and communication with the locals widens our boundaries of knowledge. 
We find ourselves more familiar to the places that we've never been before. Money may be rich but travelling is richer! Money has and will always fail against beauty! So never let this passion of travelling and discovering places fade. Keep the passion burning!
And as a saying goes, "If You were born with wings, then why to crawl through life?" ;)
Happy Travelling! 
Instagram handle : @naini_shah