My journey started on 21st of June 2015 this year. The weather conditions of the Himalayas during the monsoon season tensed me. But I was pretty sure that it is going to be an adventure worth it because, 'The mountains were calling and I had to go!'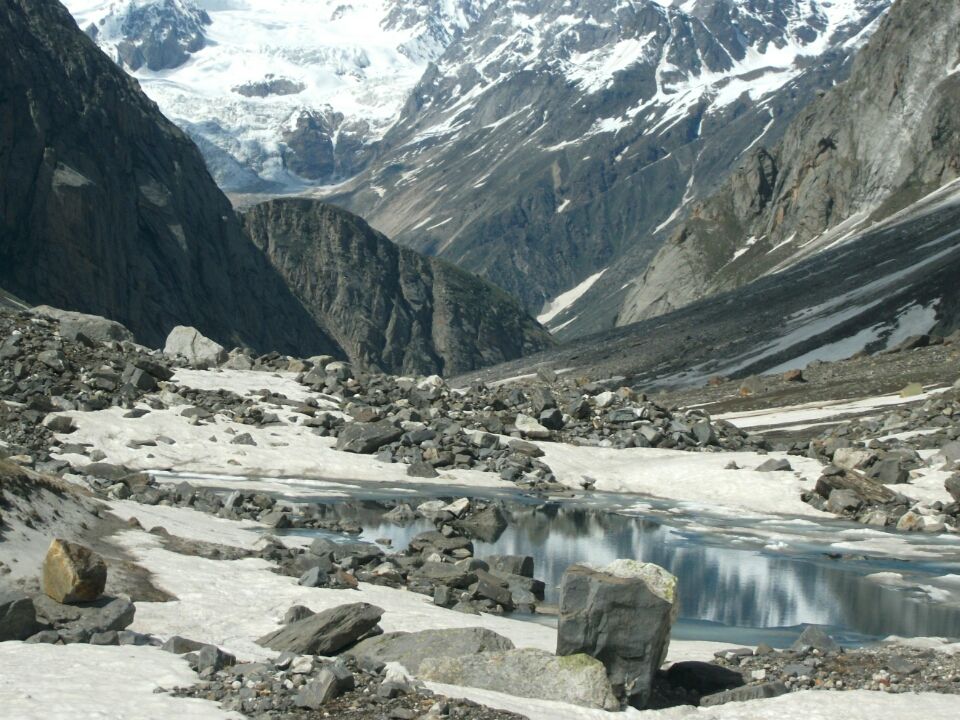 Crystal clean pond with stones to compliment.

Packing my bags out of excitement, I was locked with a group of 40 trekkers who were heading towards the Himalayas to conquer some of the peaks. The trial had started with a memorable train journey. From singing songs to playing cards, we had it all. The next morning we reached Delhi and Our Trek Began!
Practice Trial: With full of enthusiasm, all 40 of us started our march for a practice trial. The climate was getting cooler and perfect! The day ended with everyone getting back into their tents with refreshing memories.
Hardcore Trek: The next 3 days were simply breathtaking. With greenery all around, giant rocks to rest upon and deep rushing river to add the touch. Our base camp had everything in one. From hard rocks, clouds, blue skyline, rushing river to the majestic mountains and some more mountains, the bonfires, the hot soup, the numb hands after washing the plates, the slip in the sticky muds, the shiverings, the Friendships and what not! Living in tents had not been more fun. You find where the ultimate luxury lies!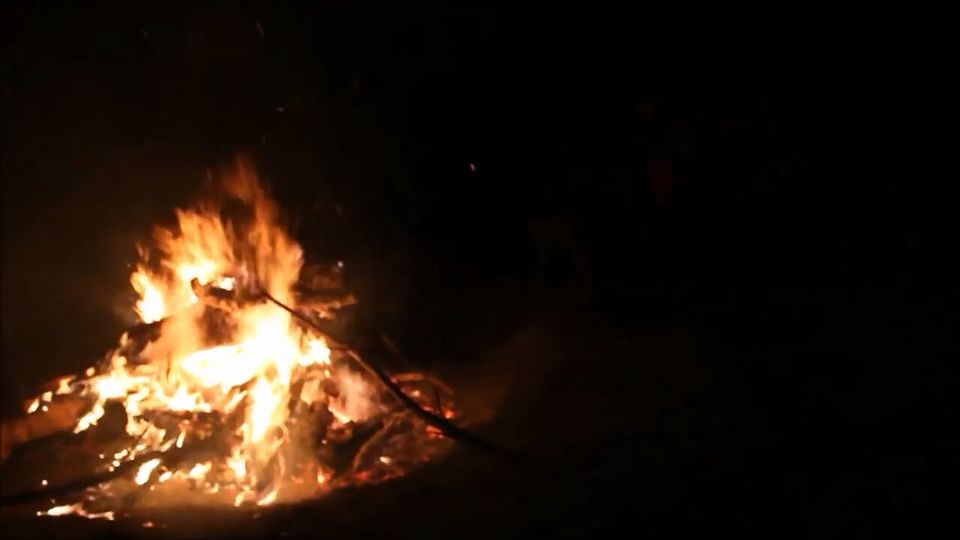 Bonfire added a perfect touch to the memories!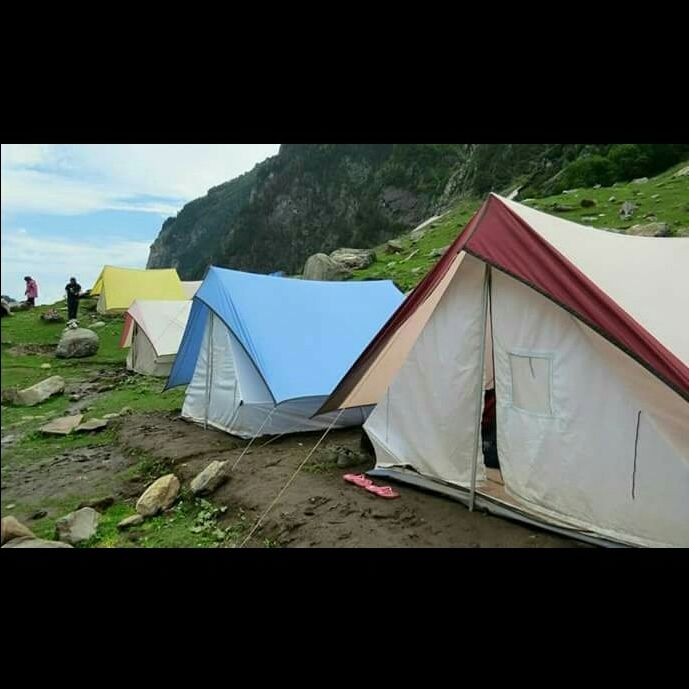 These were our tents, Blue one being mine.
During our journey, many adventures were waiting. Many helping hands were coming forward. Motivation was all that was needed. A tired leg and heavy breaths was every trekker's story. But amidst all this, the beauty, the scenery, the landscapes, the ice-clad peaks, the beautiful weather never let our will power down. This peaks were indeed calling us and when ' You love your mountains, your mountains help you reach the top.'
During the nights, all that I had over me were thousands of stars that were telling how beautiful the Universe looks from there.(This is a rare sight to look forward in the towns and cities). I went in awe with this life. From getting up at 4 am and brushing in the chilled water to going in the nature for nature's call (haha :p), this place had it all. To manage through all changes is a victory altogether. And another victory is when You become the first group of the year to pass Hampta successfully!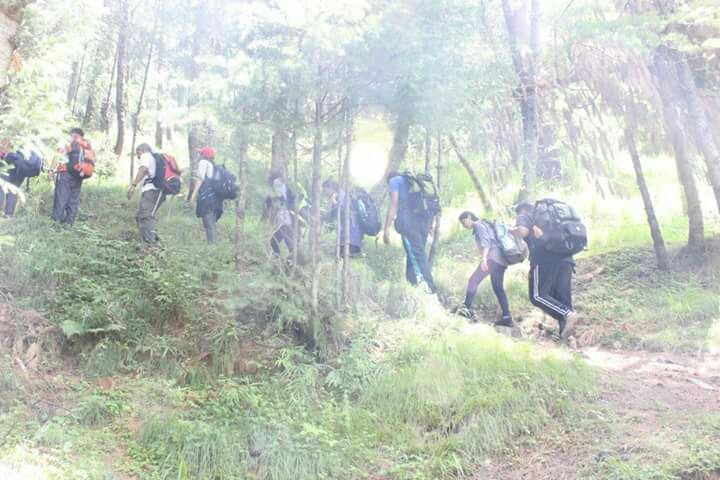 When your efforts pay off. And you conquer the top!
Mountain after mountain, it was an endless path to discover. Because these mountaims not only teach you how to adjust well in the nature but also make you realise and come in touch with your own self. You feel alive. Life has many things to offer and lots of happiness to deliver. But the true happiness lies when you come in touch with the nature. The hustle bustle of city life no longer fascinates me. Up there, I discovered my first ever love - Trekking. It's a drug, an addiction for the lovers which is hard to disconnect with.
Though there was no network up there, but I could easily connect with myself and my heart and that is what matters at the end! Many people asked me, "Kya mila utna upar jaake?" To which I replied, "Satisfaction. Extreme level of Satisfaction. "
So friends this was my journey to Hampta Pass in Manali (Himachal Pradesh), India which has been a wonderful experience. I wish that everyone atleast once in a lifetime travel and trek to experience these moments. All it takes is one little step to sign off from the mundane and discover the essence of life!
#TripotoTakeMeToHampta
Happy Trekking, Happy Travelling! :)
Instagram handle : @naini_shah