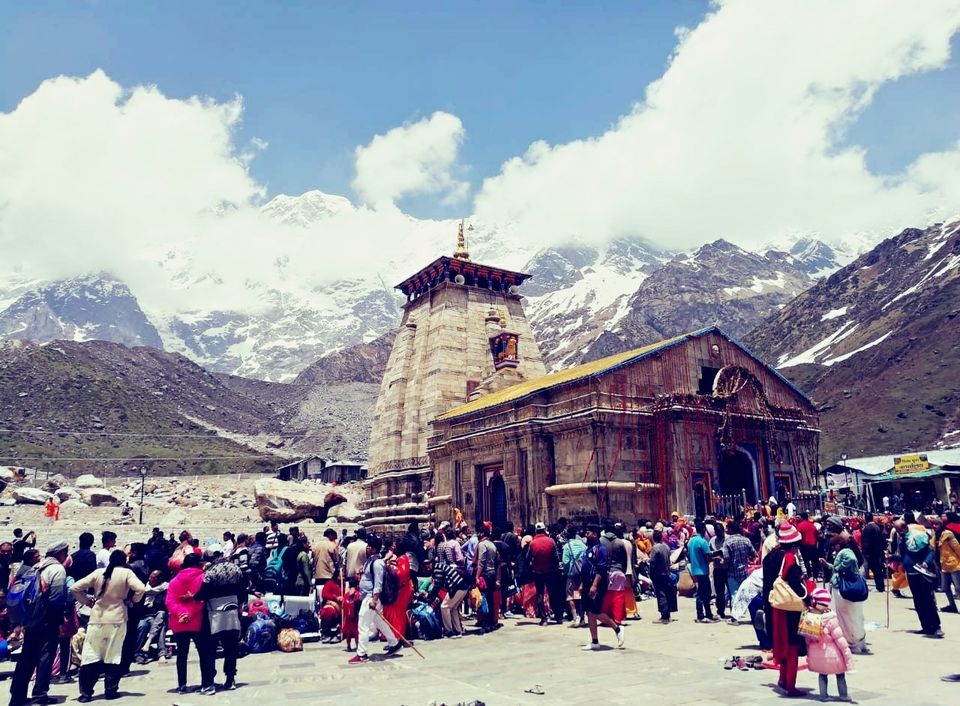 Being a Travel Lover I Really Wanted to Go to a Place  which is really interesting,Once in a Life time trip I was Browsing and keep on Thinking what would be the best place to go for. Finally I Have decided for a Trek to feel the Power and The Aura of Lord Shiva.The Best Part is it will be My first Jothirling.
Yes..! It's up the hill,No Road Transport, No Communication System Works, You Just need to walk up for 22 kms in cold to find yourself and to get blessed by Mahadev. Yes, let's All Get your Bags Packed Up for the Ultimate Trek and once in a life time Trek To Kedarnath. Chant with me....
Har Har Mahadev.. Har Har Mahadev...  Har Har Mahadev...Here We Go....
Feels good and pleasant when you wake up in the morning and River Ganges Welcomes you @ Rishikesh.After an Overnight Journey without sleep we finally reached Rishkesh in the morning 9am.Its Time to go For Kedarnath. To go to Kedarnath from Rishikesh. We have to reach From Rishikesh-Sonprayag-Gaurikund-Kedarnath.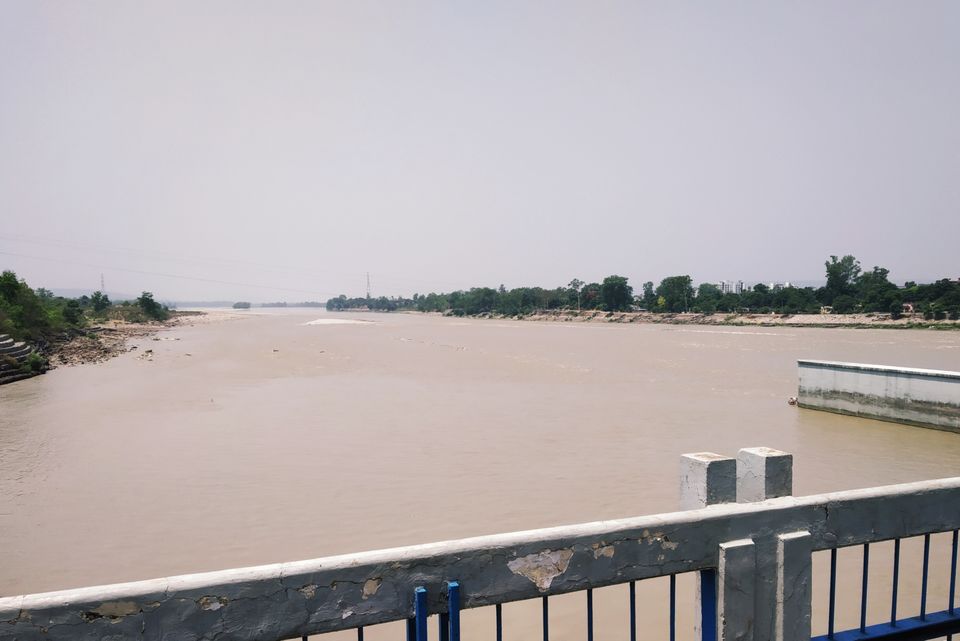 Now I want you all to meet the Wonder Car 🚗Which will lead Us to Sonprayag. Meet the Fast and Furious for Kedarnath Trek I want you guys to Zoom In.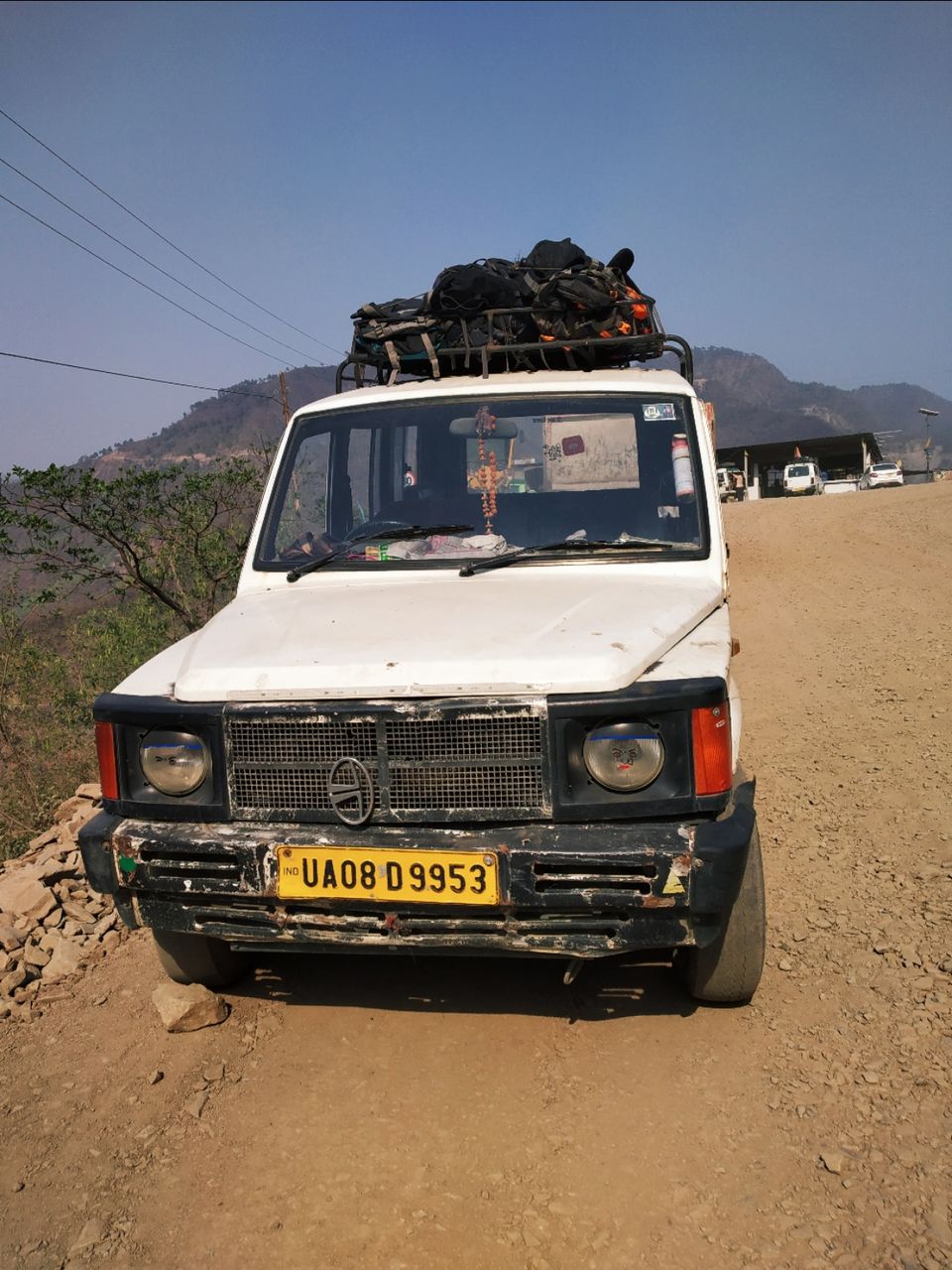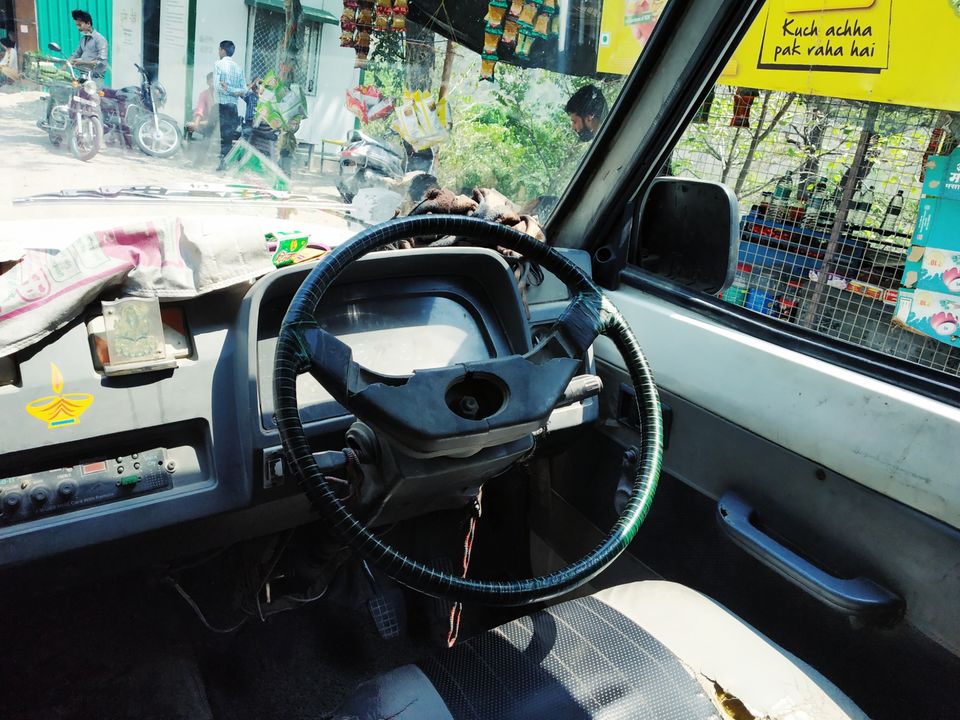 Are you Excited to travel on this beast. So we started at 10 am in the morning it was really amazing to watch out the Mountains and Rivers in Between The toughest Road you will find to see and traffic Jams
Please find the photos and video below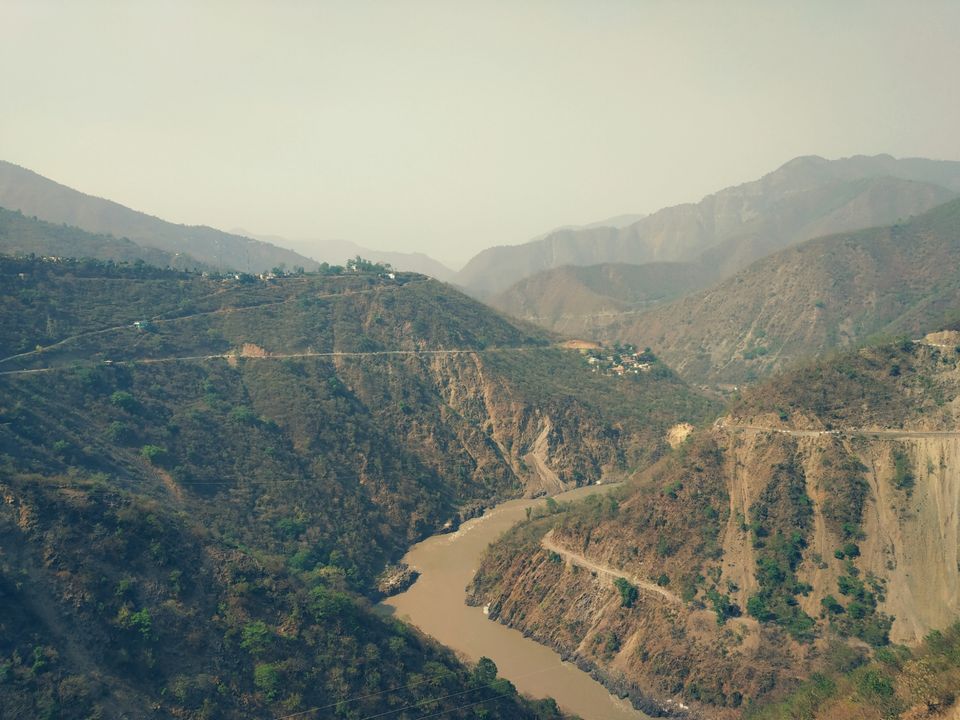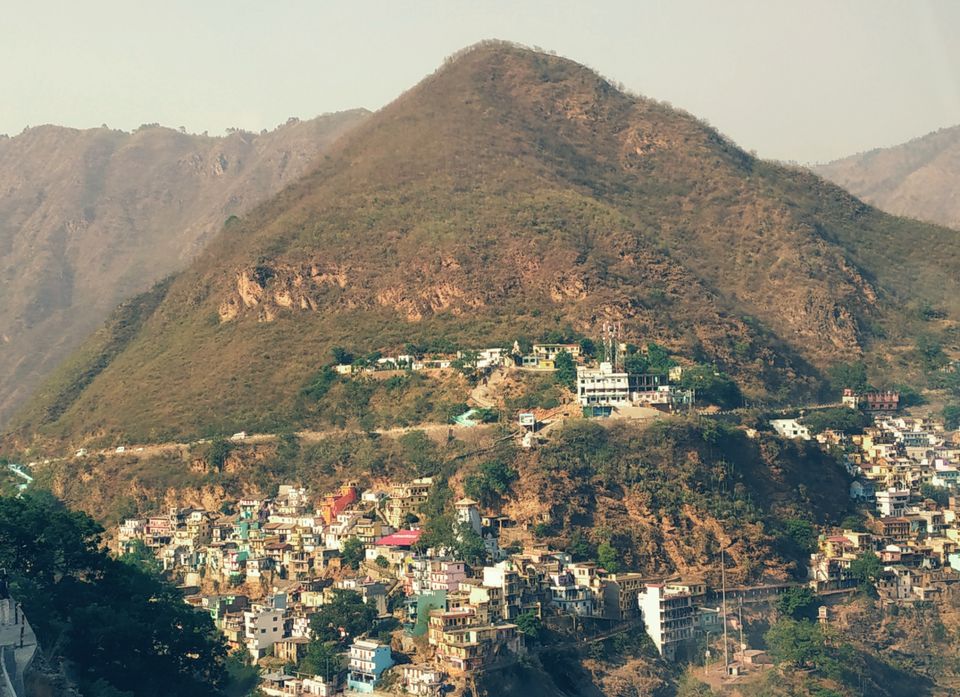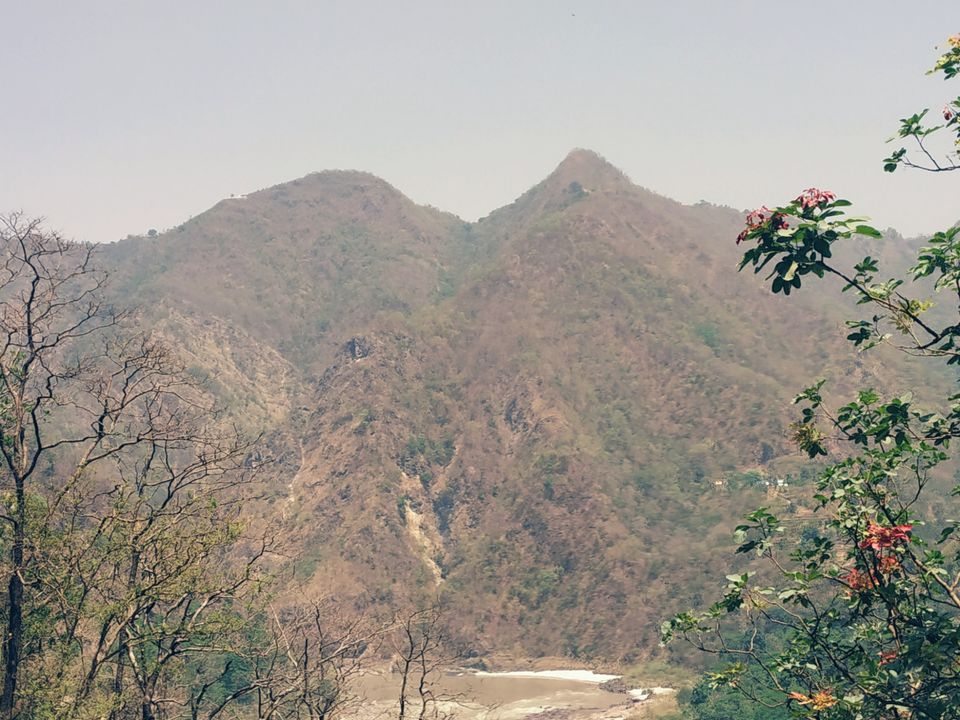 Total Distance to be Covered was 212 kms we Madeup Around 90 kms so far,we were tired and thought of Feeding ourself get energized. We entered into the Dhaba the Food Was Amazing and the Thali was Mouthwatering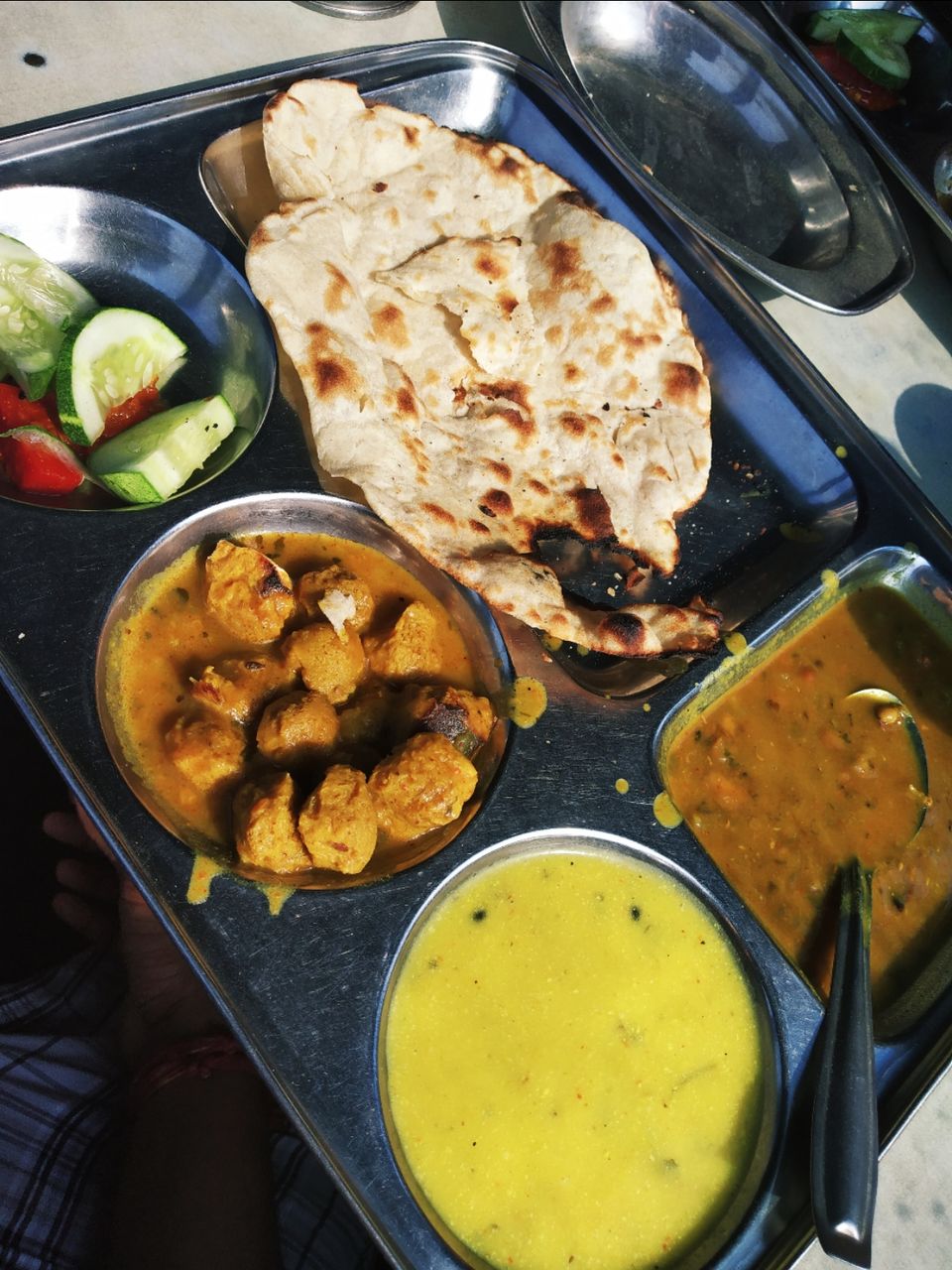 I wonder Always the The people who really work hard staying up in Himalayas and in mountains Won't Charge much when we compared to a restaurant in city. We spend and waste lots of money  for Flavorless and Unappetizing Food.
After the Yummy and Delicious lunch we continued to travel watching out beautiful scenic Views.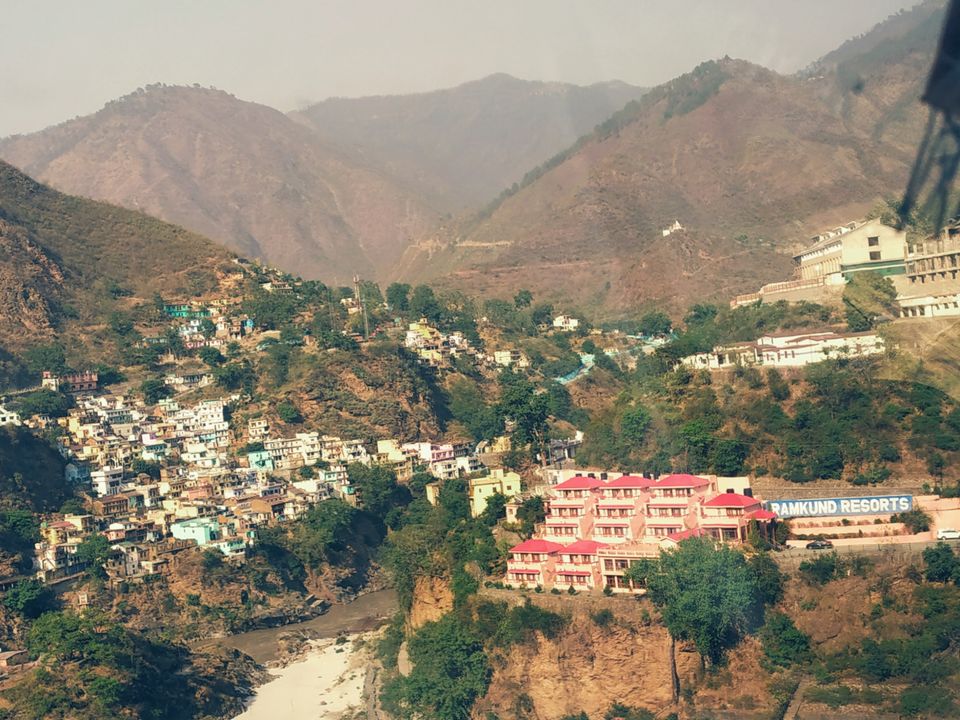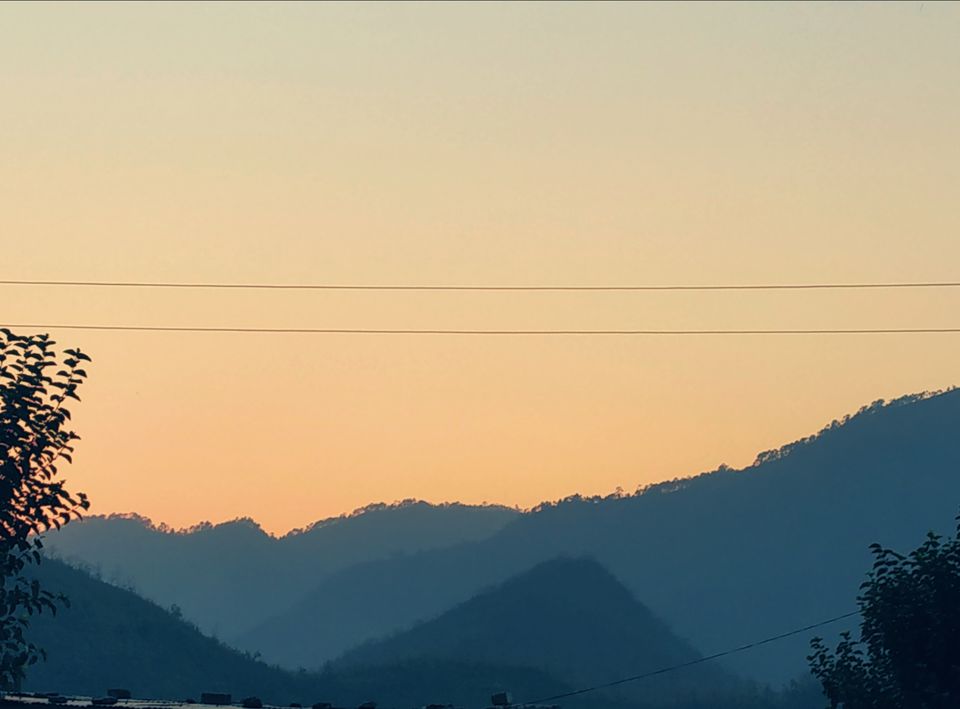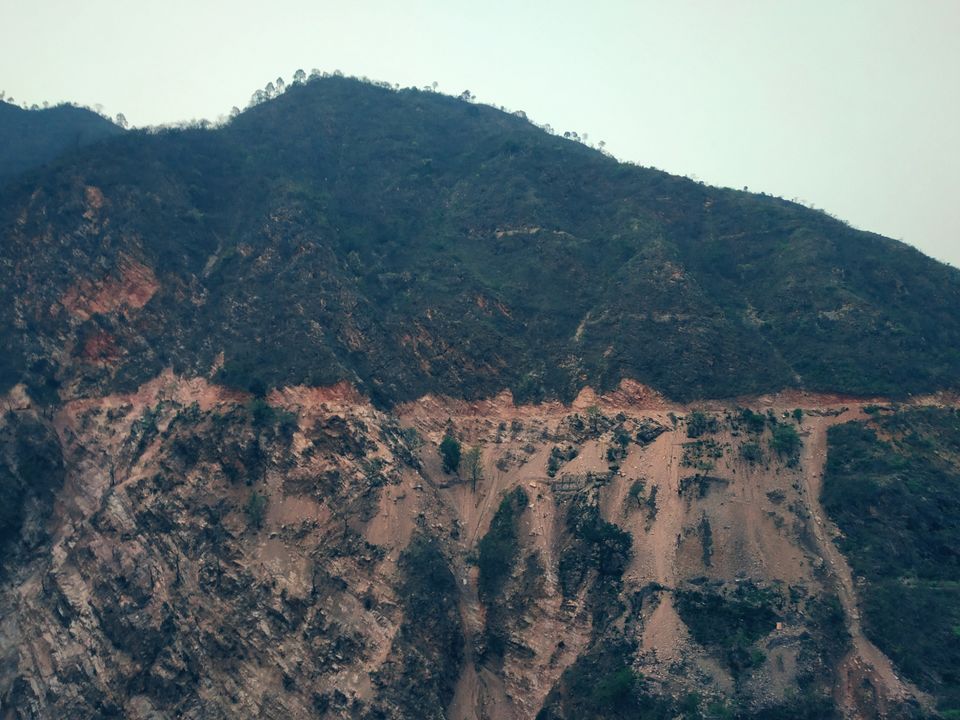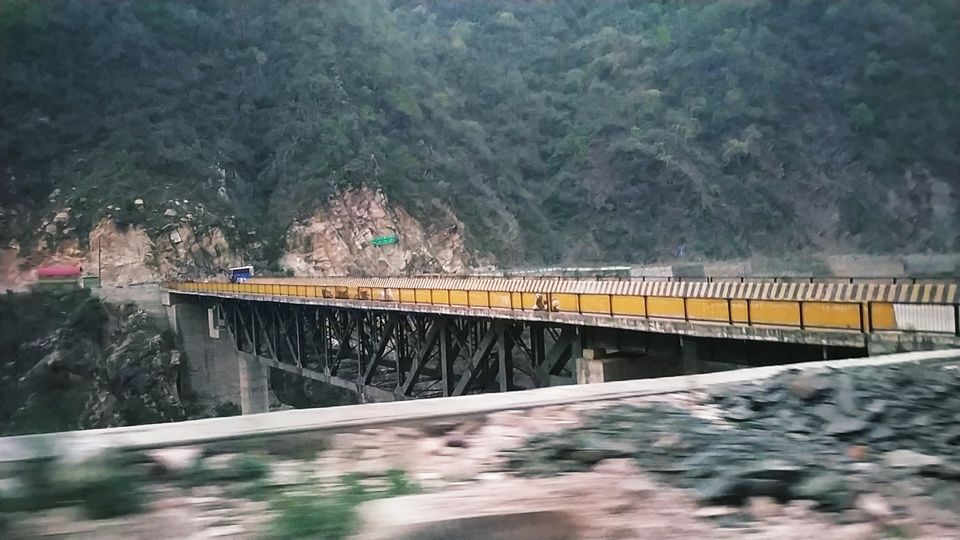 finally we Reached Sonprayag at night 10:30pm.
We had our dinner and people guided that we should start for the Trek in the night so that you will have Darshan in the morning. We took a Bolero till Gaurikund which was 4kms Away from the Sonprayag and from there we started our trek at night 2 am Chanting Har Har Mahadev.
There are three possible ways to reach out to Mahadev from Gaurikund.
1.Walk by yourself
2.Take a horse
3.Take a Palki
we Choose to Walk By ourselves it was Amazing feeling Everything was Dark you can see the stars up on you and white noise by the river flows which made us more excited. Now we felt like this is what we needed yes everyone out there saying Har Har Mahadev Har Har Mahadev What a Pleasant feeling of being a Devotee of Trikaleshwar.
We was morning 4 am we continued we felt dehydrated we feel like it was really tough as we are heading upwards. We are just walking for 300 metres and just sitting on a chair or table so many pauses btw it was really hard but the only thing in mind we gotta reach there. We kept moving on...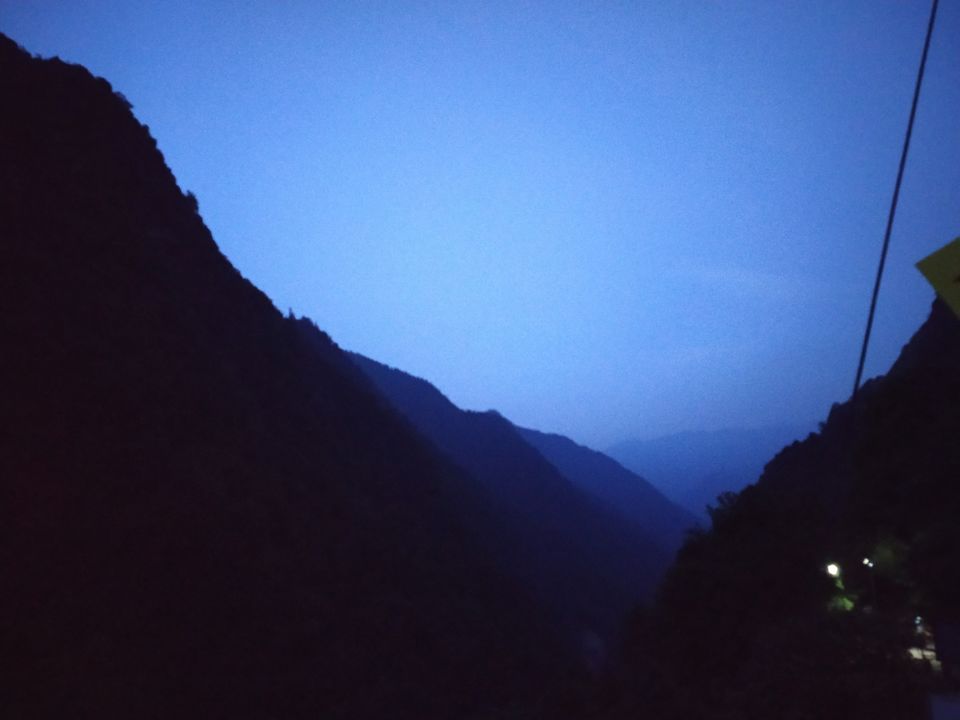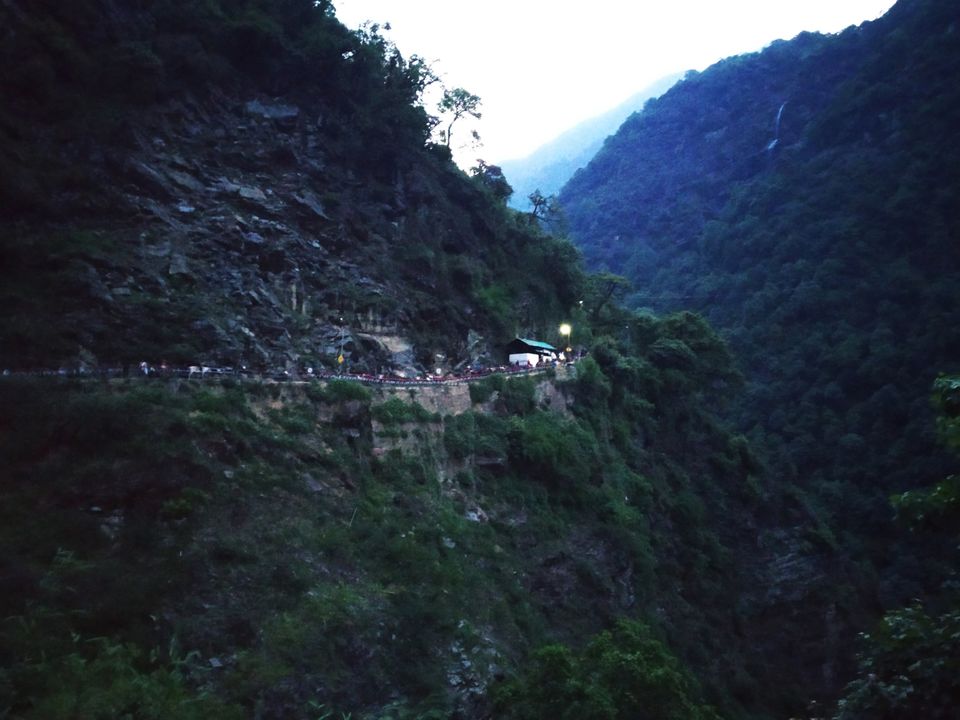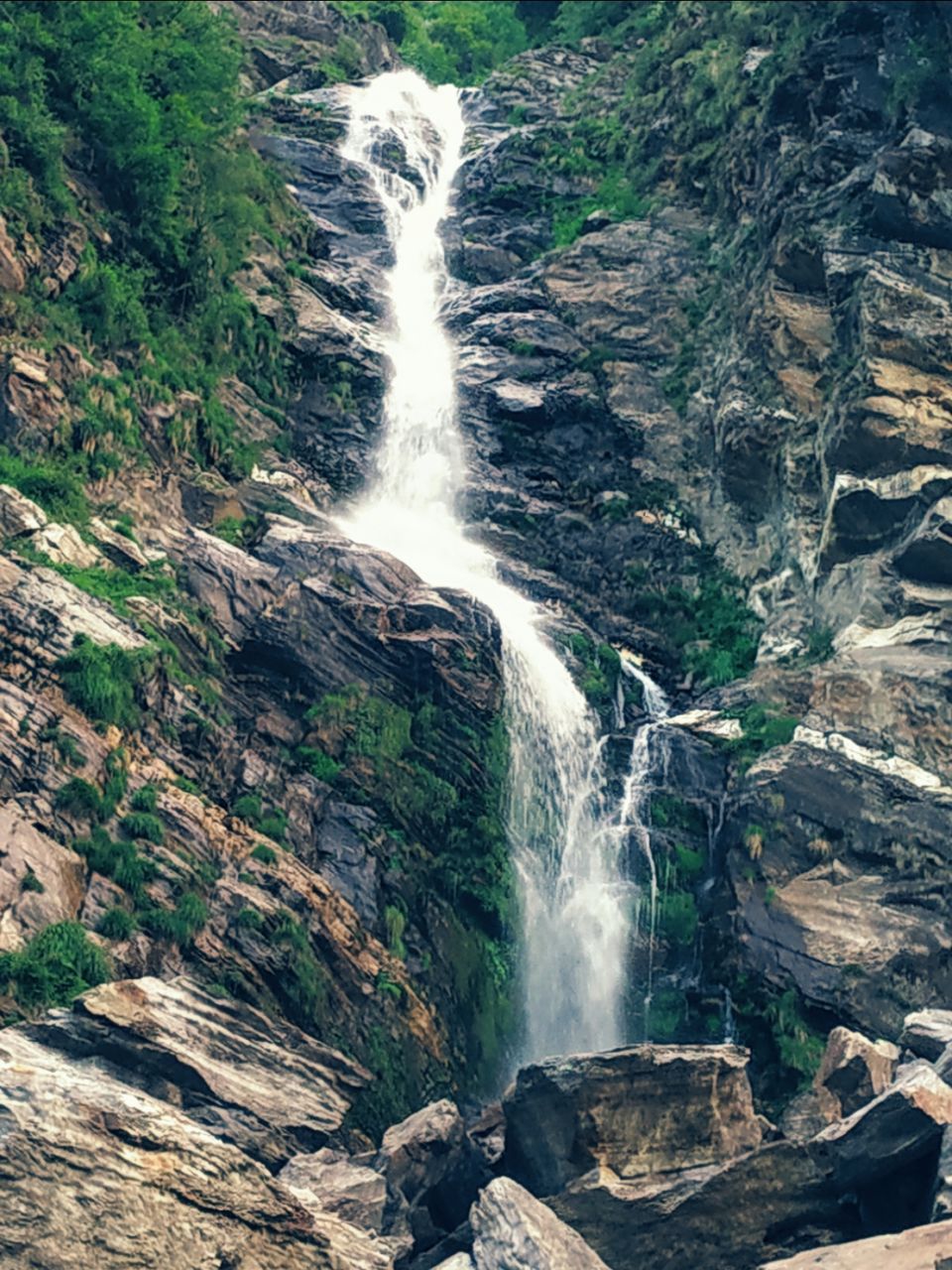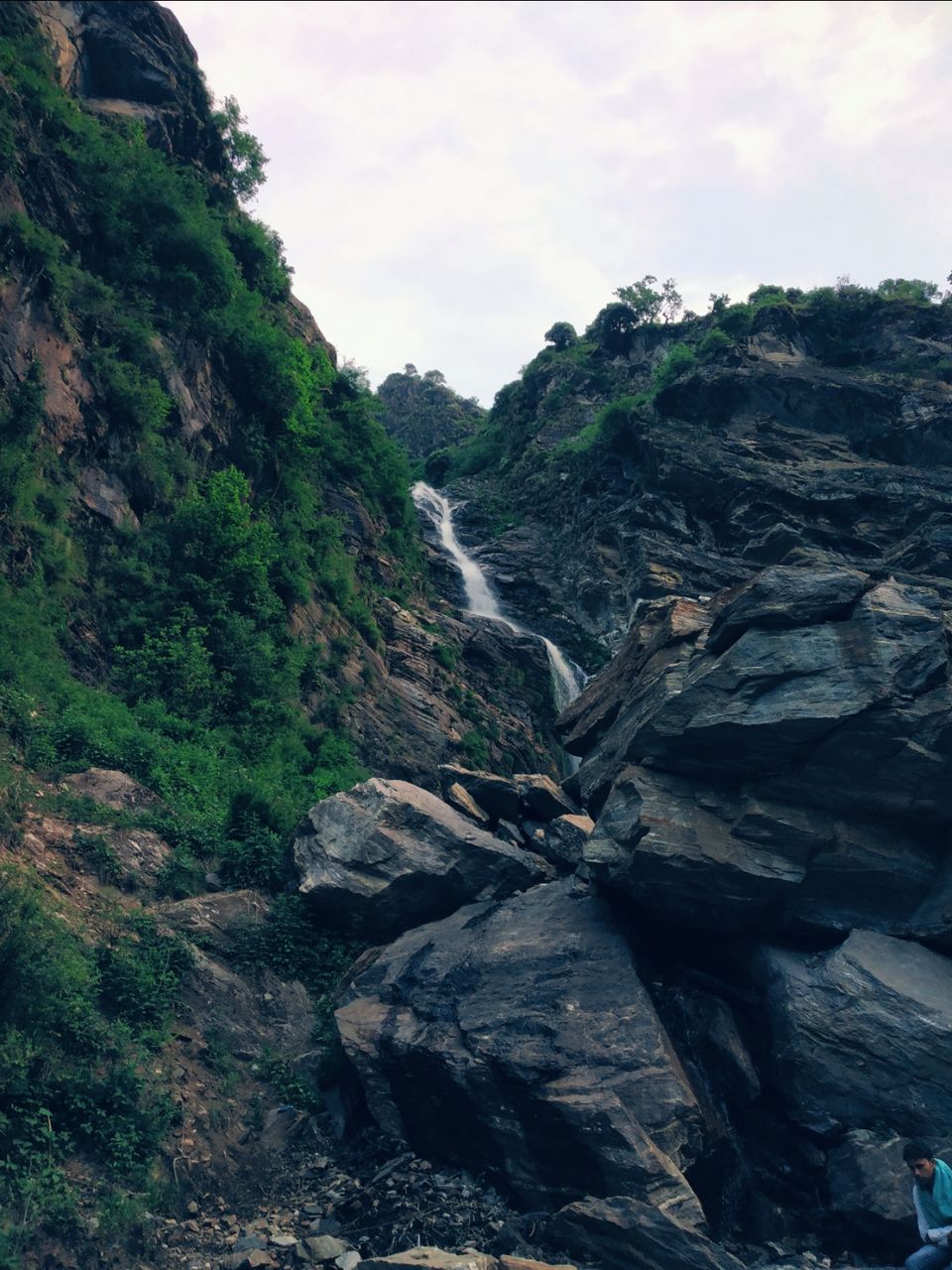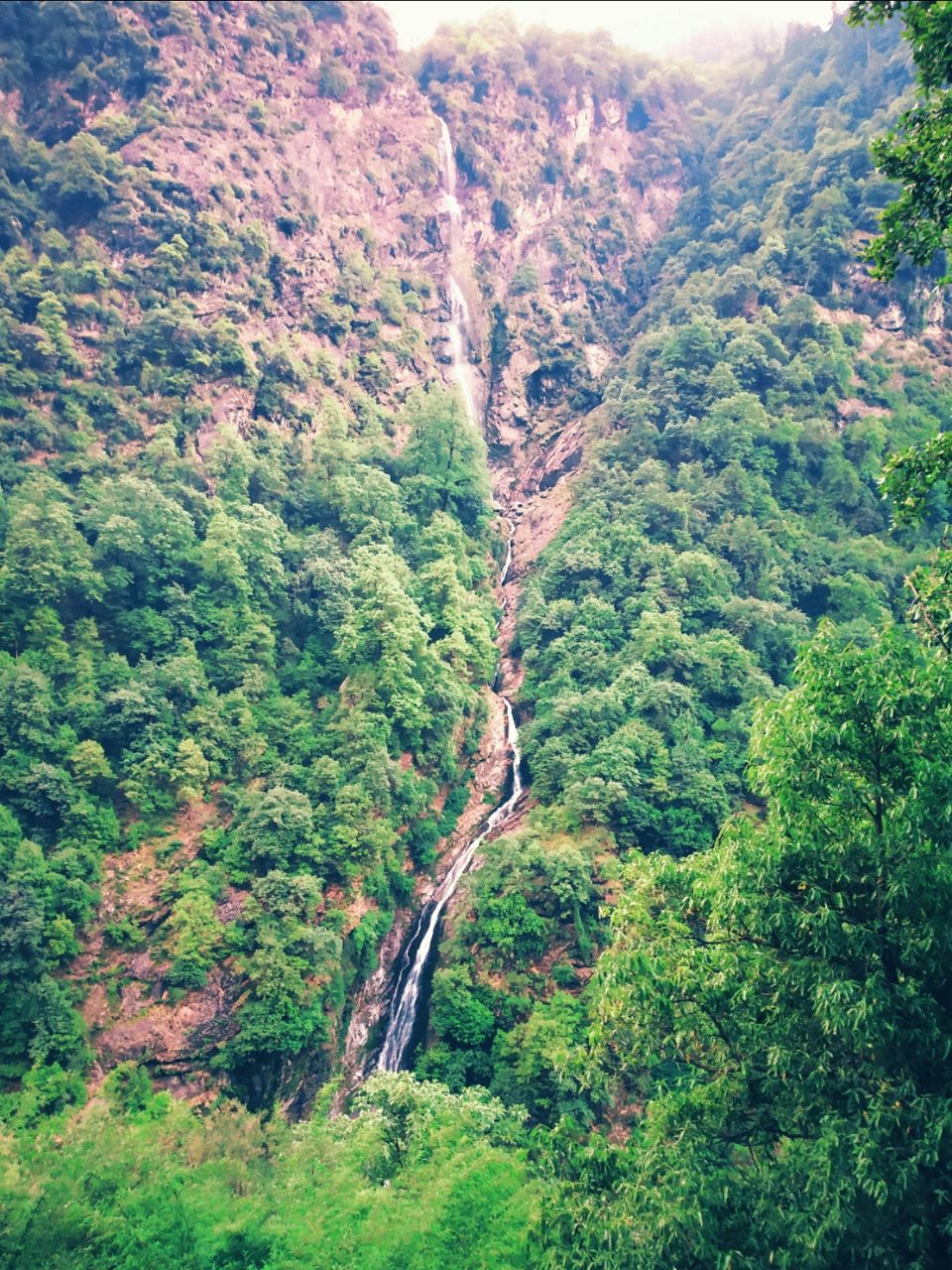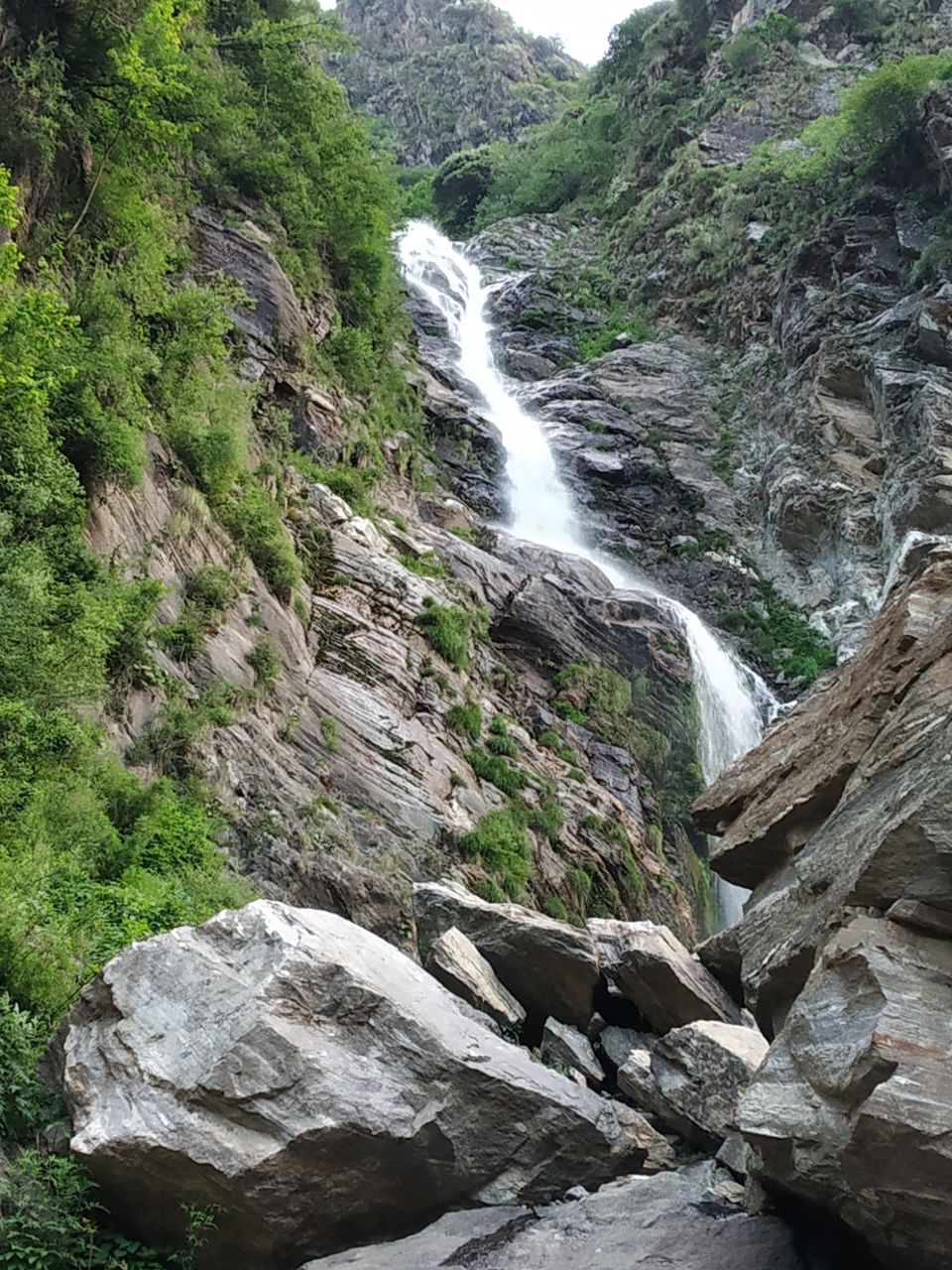 What an amazing feeling but no strength to reach out there many people are trying out to hardly and hardly you can see the snow in between, Nature is hard to believe it was first time where you don't know what's going to happen  when it is going to rain,You just have to leave yourself to Mahadev and Keep on Going. We completely dried up ourselves we cannot able to move up there.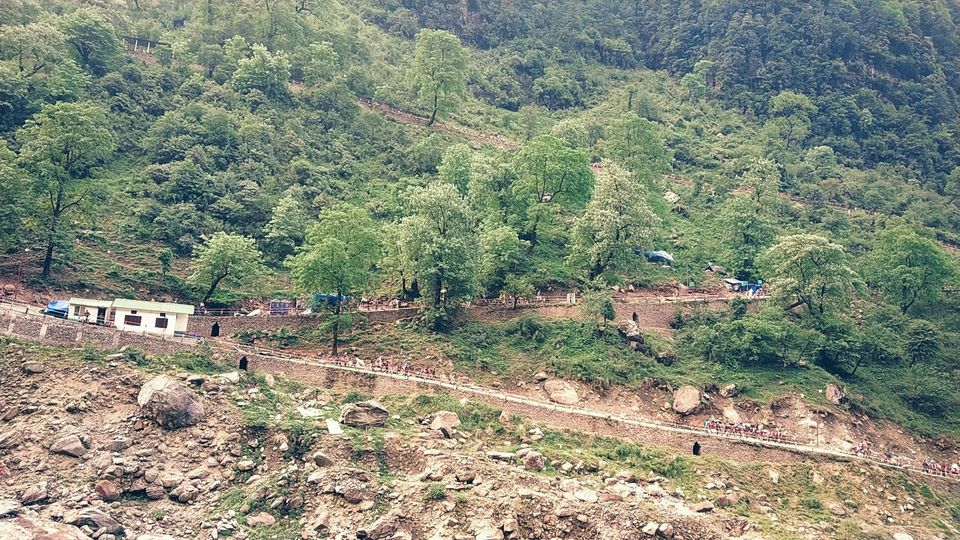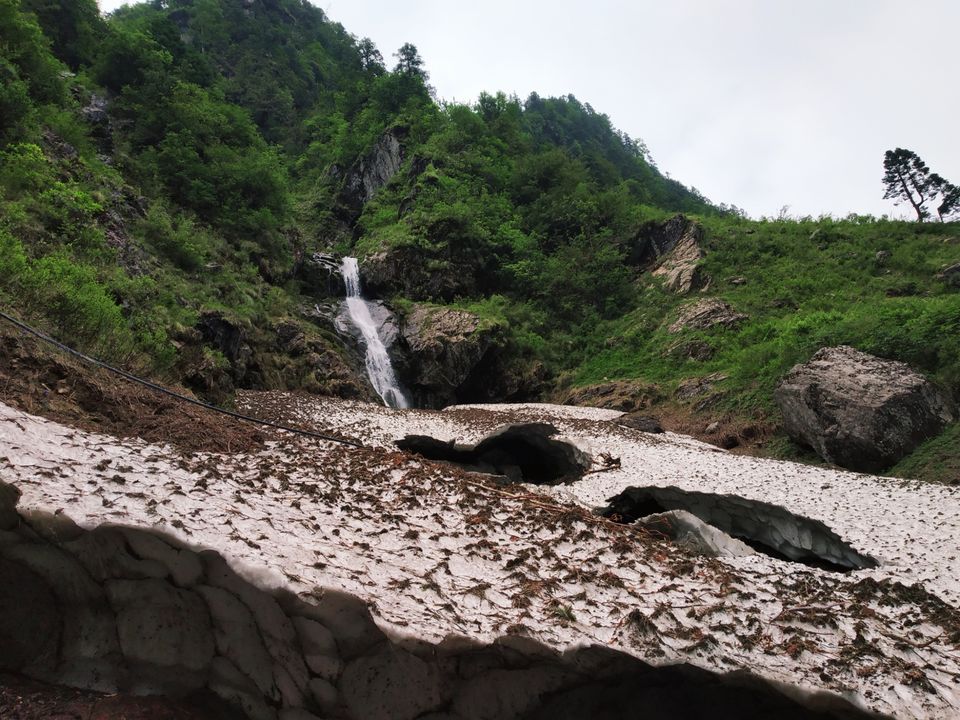 I had found an Inspiration which made to climb never say never the boy of just 8 years old was so much active and he was walking from past 5 hrs and he was so quick.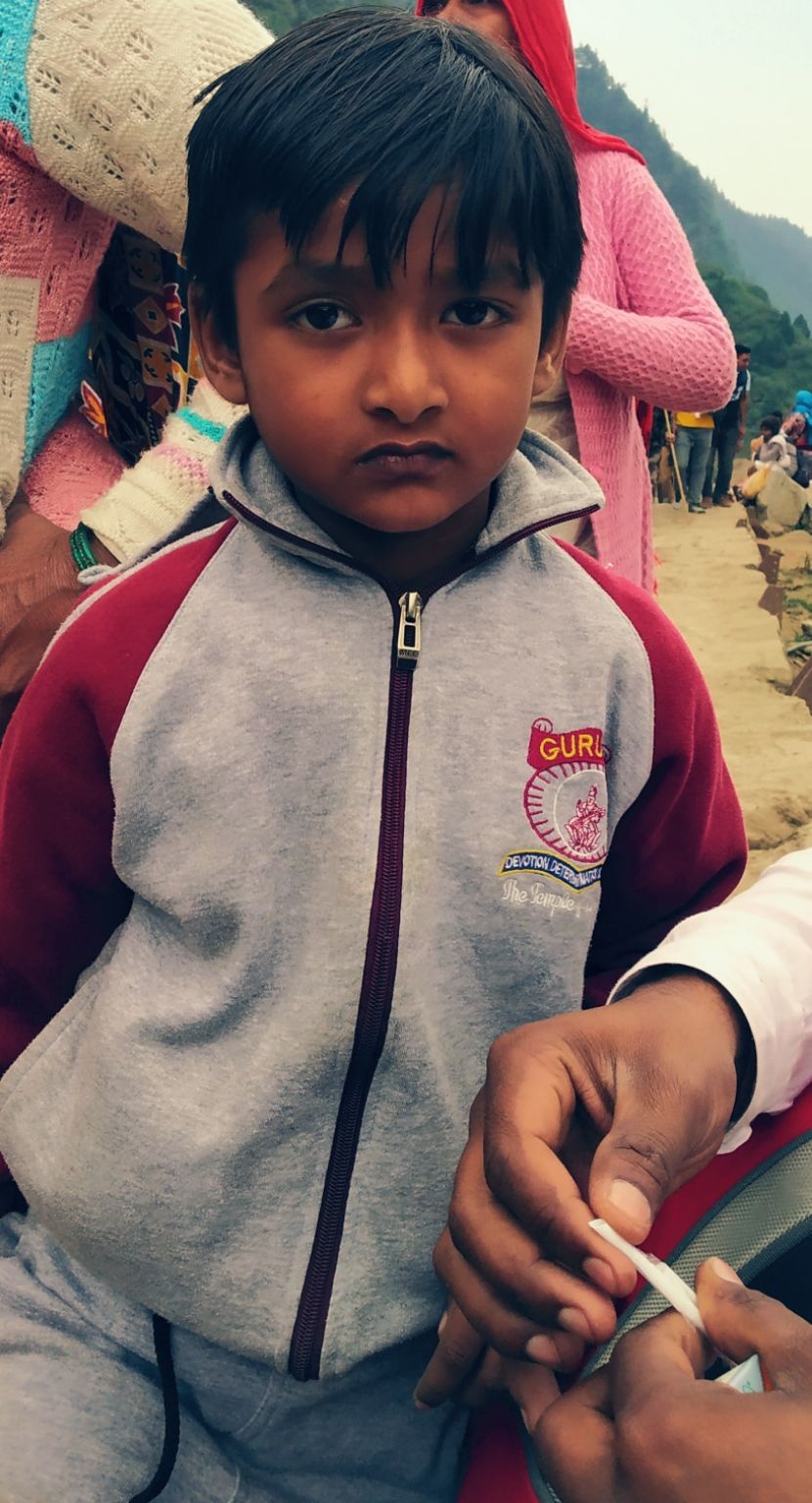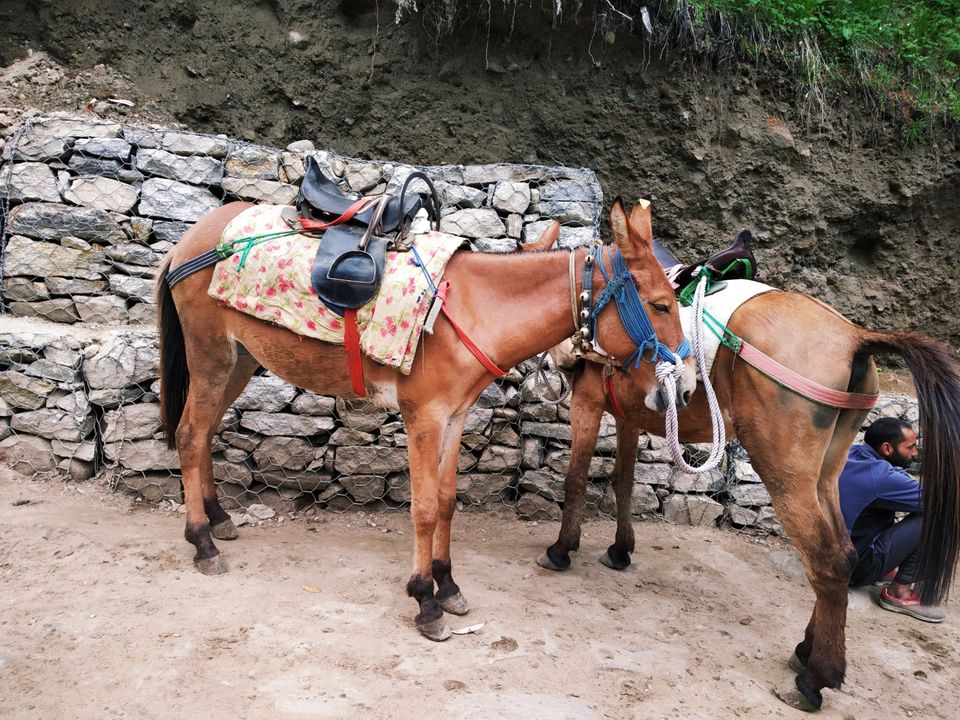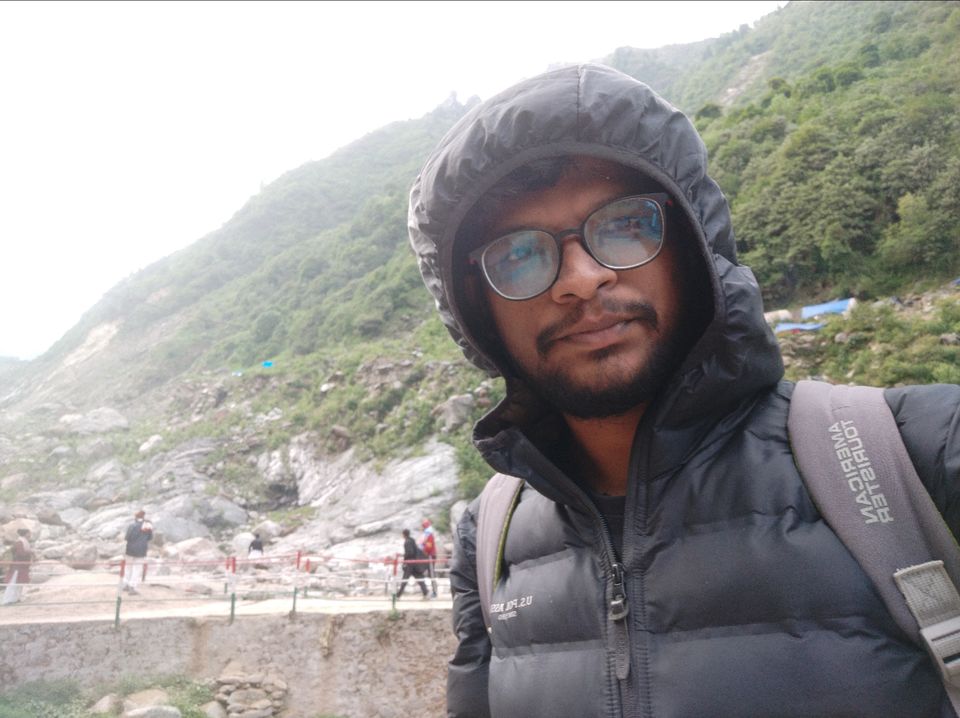 we finally reached out and we check in to Kedarnath dome cottages which cost us 600 rs per bed we were so much tired and could able to walk we finally slept after having dinner on that night.
We wake up in the morning 6 am believe you it was so much cold and water you touch is freezing temperatures you can't able to wash your face brush up yourself somehow we managed to get freshup we  started to go for darshan, but the morning views were amazing you feel you are in Heaven. Taste of Water what to say you keep on Drinking the water I don't know but the Quality might be of Ph-7. Purest water you will ever taste in your life. It's a blessing to drink water in Kedarnath.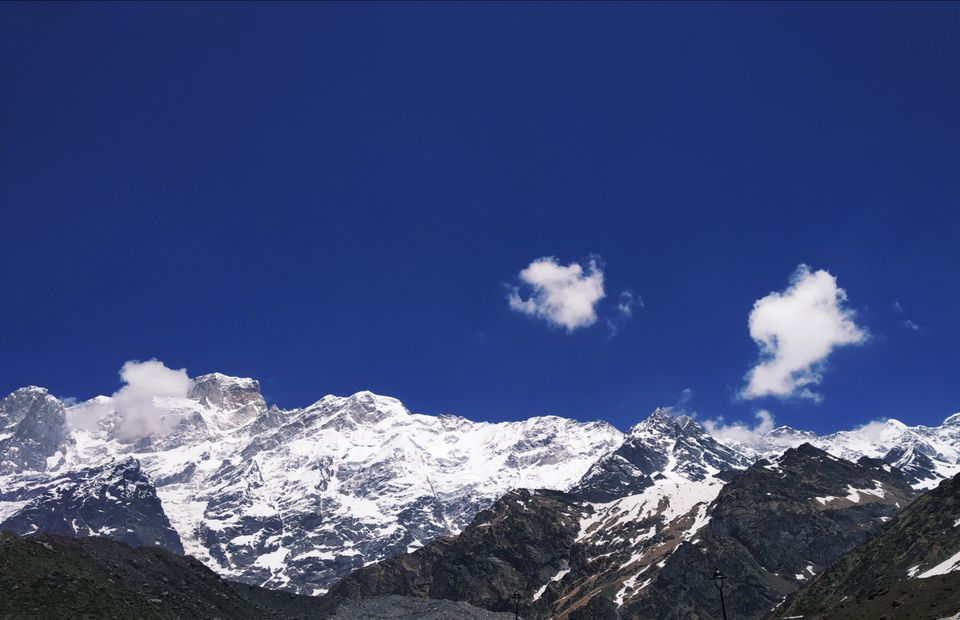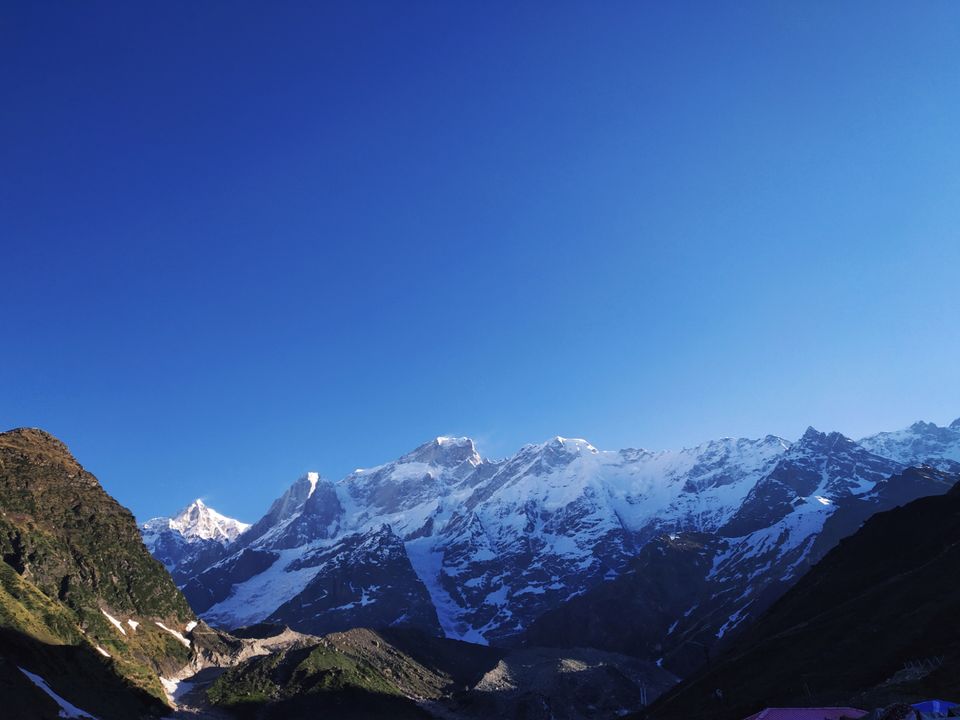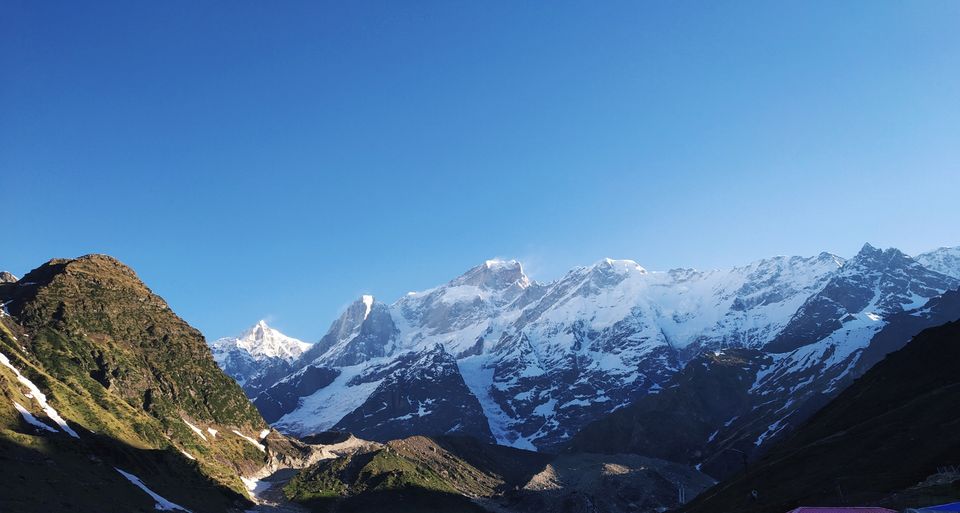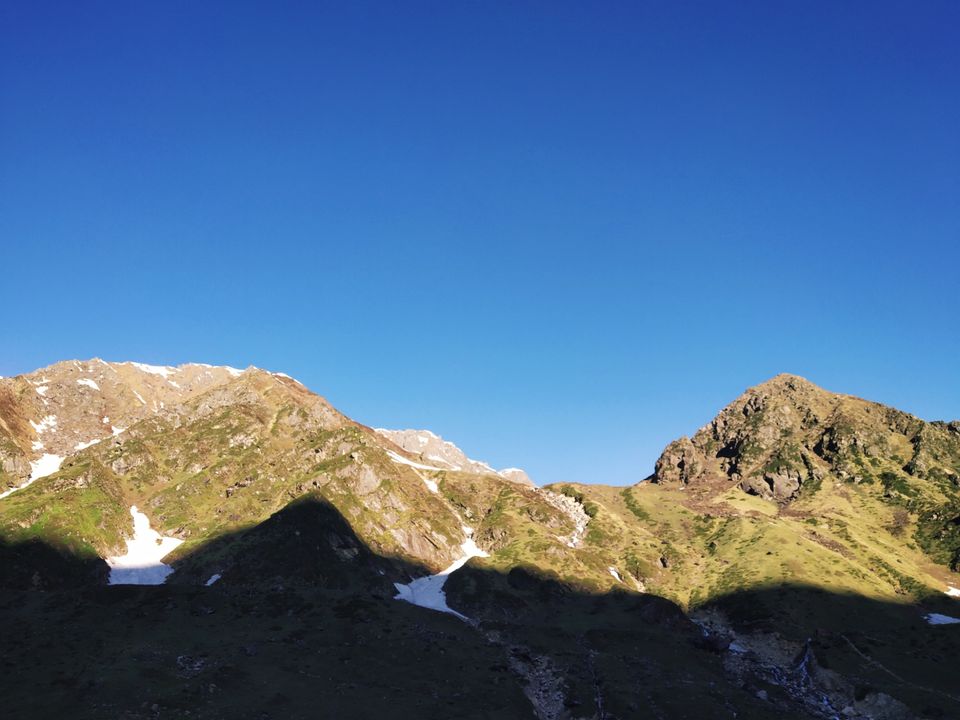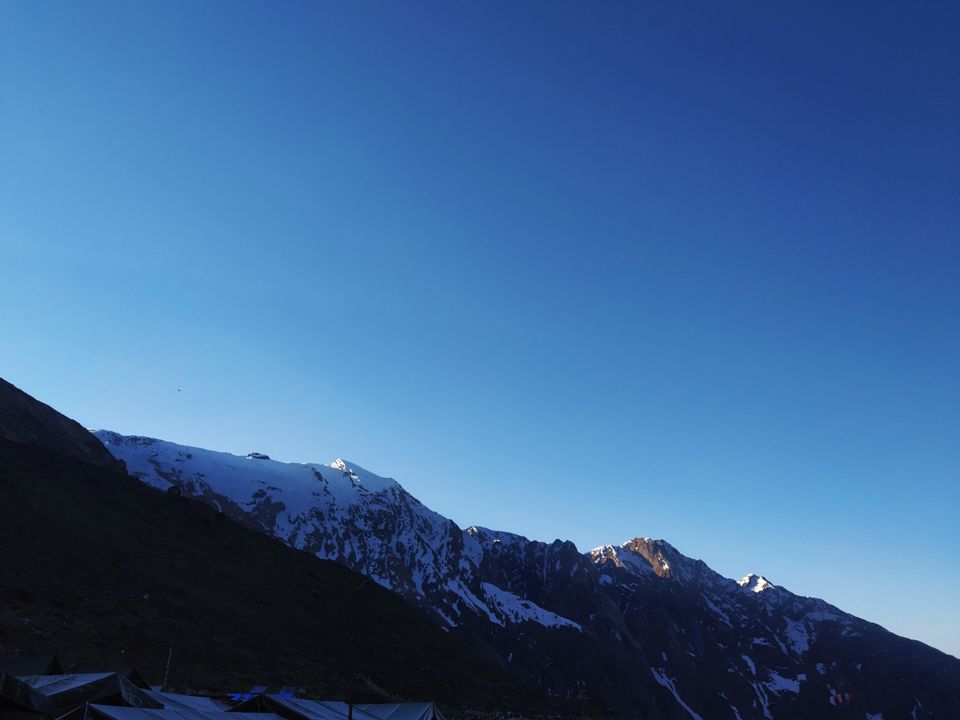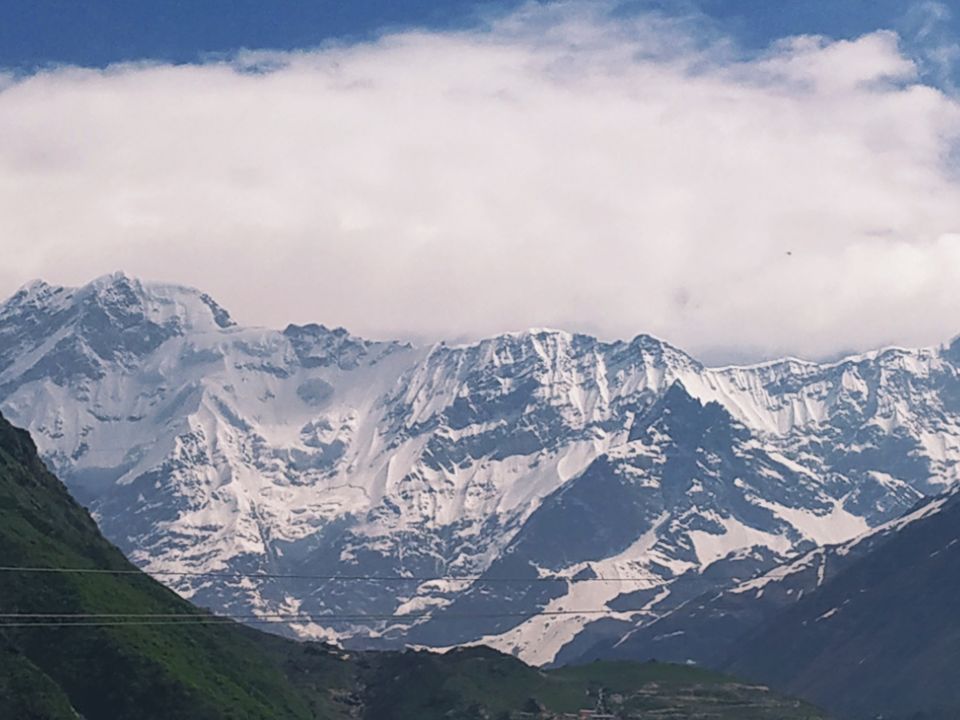 This is What you live For in search of beauty of nature worthy Trek and peaceful you feel so much refreshing in your life and the Scenery injects into you and you fell in love with the nature and imagine we get only one or few chances to visit but He lives over there for each and every second that's why he is called Mahadev,who can bare the most dangerous climate conditions on this Planet He is creater and He is the destroyer,Har Har Mahadev.
It was crowded and it took 4hrs to darshan of Lord, when you enter inside the temple. You forget everything you will shiver and You get in to state of being something powerful hitting on your back you kneel yourself you let yourself to him you start having tears and you feel so much positive and the Aura of Mahadev Impacts you. It's shows and teaches you to start the new life leaving out your past on his shoulders. Finally a Place where Atheist Turns to Theist.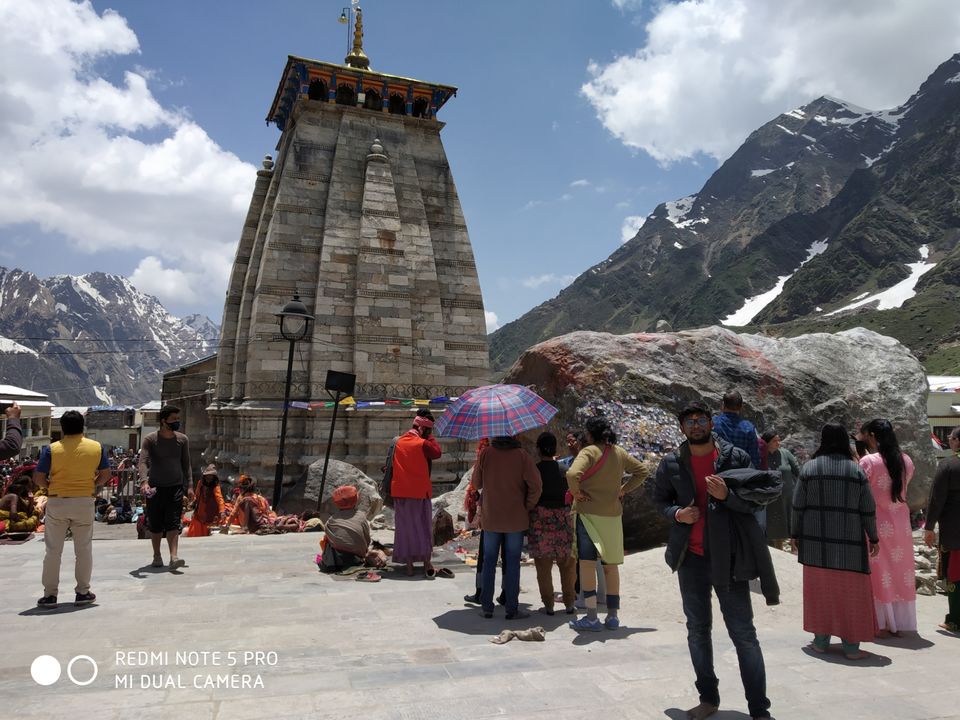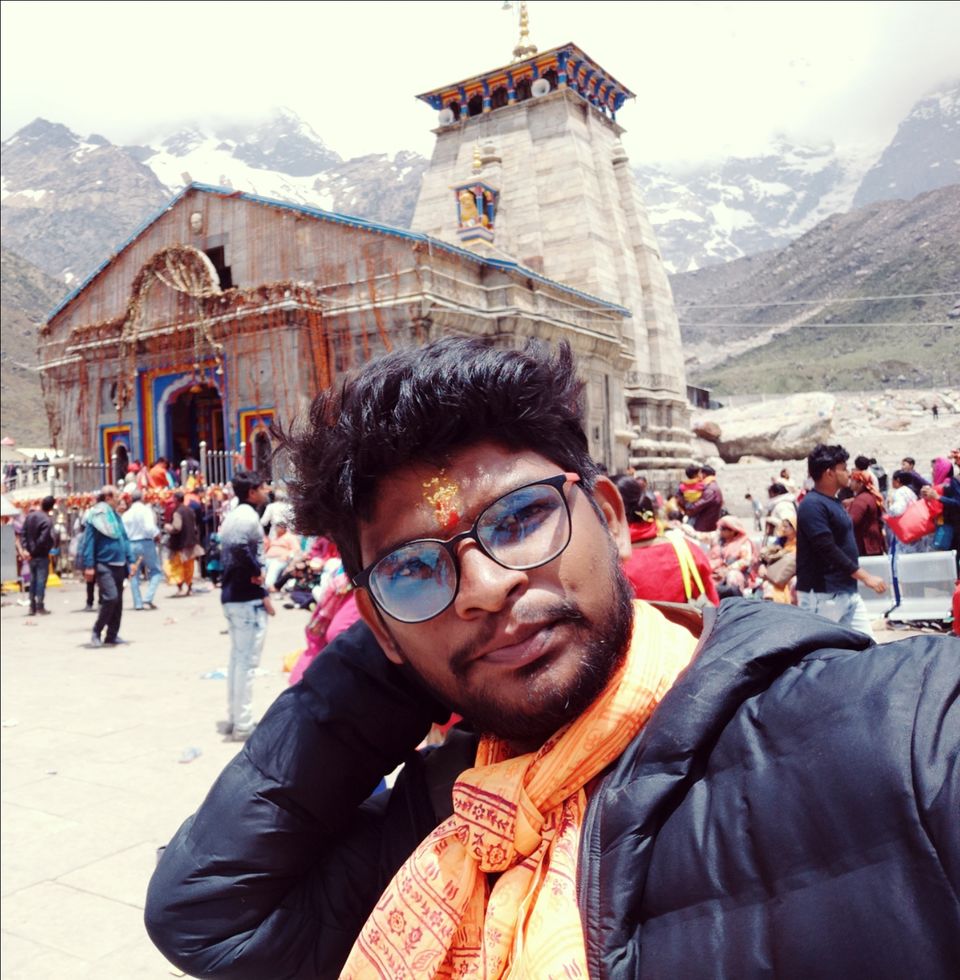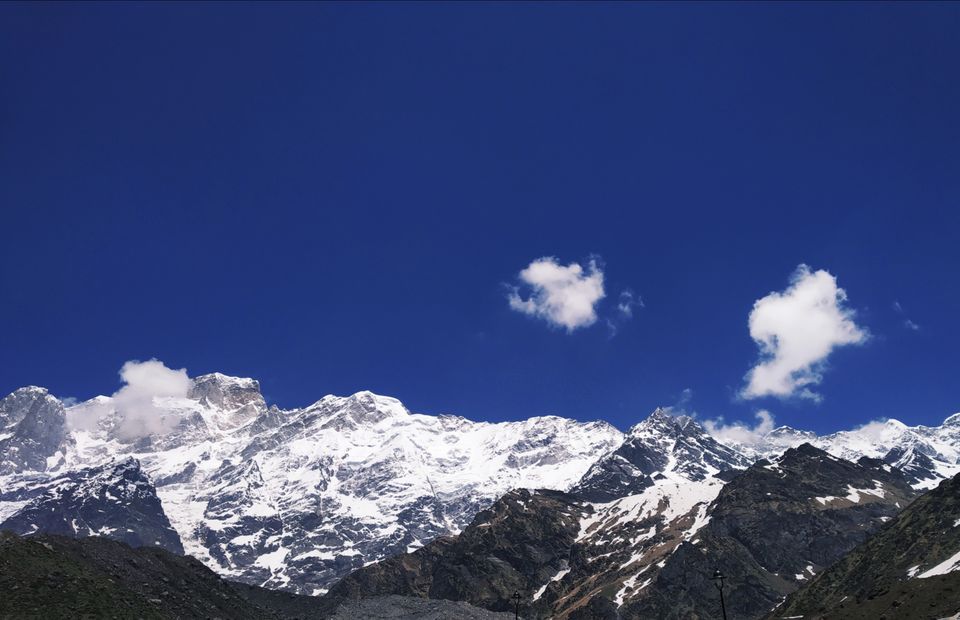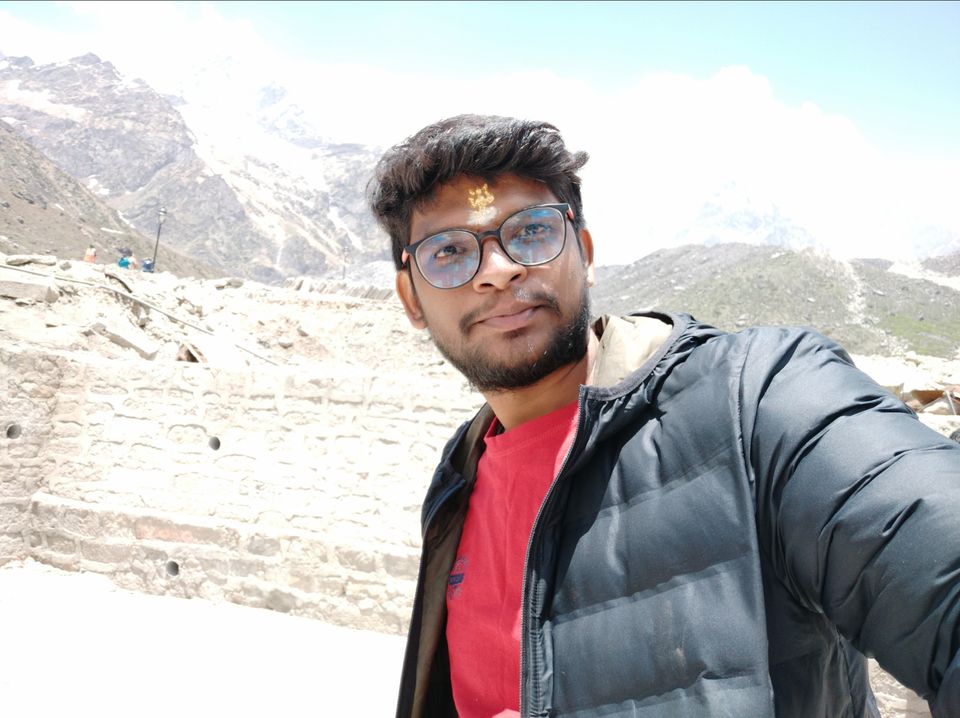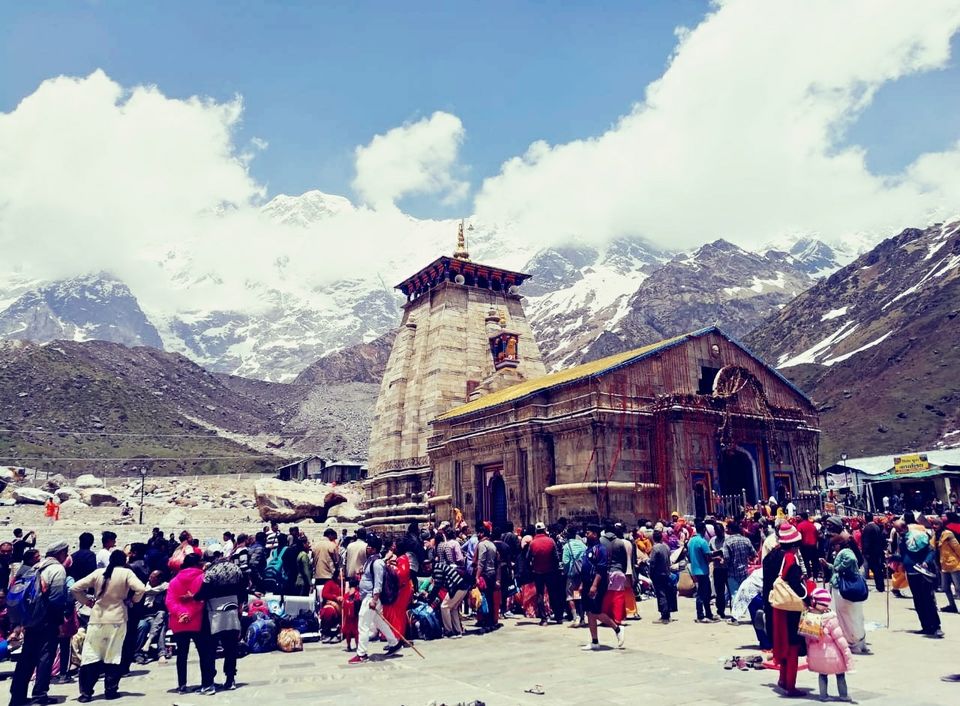 After the Darshan We returned down by Horses we were tired and we reached Gaurikund by 8pm and we Slept in small hotel for a night we took the bus in the morning 5am and we reached the Rishkesh at 2pm, from there we took again bus to Delhi at 3pm and we finally reached at night 12am that ended up our Trip Filled with Memories and Life Lessons.
Detailed Itenary
Day-1: June 4 2019
Overnight Bus to Rishkesh
Day-2:June 5 2019
Cab from Rishkesh to Sonprayag which costs 9000 for 8 people.
We reached at night 10:30pm
We had Dinner and started to Gaurikund.
Day-3:June 6 2019
We reached Gaurikund at 2am and started to trek to Kedarnath.
We reached out to our Cottages by evening 5:30 pm
And we slept for the day.
Day-4:June 7 2019
We started for darshan at 8am and completed by 12pm
And again we had our lunch and we rested for an hour and we started to Gaurikund by horses
And we reached Gaurikund by 8 pm and then again we started from Gaurikund to Sonprayag and reached by 10:30 pm.
We slept over night
Day-5:June 8 2019
We started in morning from Sonprayag 5am to  rishikesh and reached at 2pm and again started from. Rishikesh to Delhi and reached by 12 am.
That was the end of the trip and
Total expenses including food travel staying 8500 from Delhi to Delhi.
If you have any questions you can post or can message and please do follow me up here.
Thanks all
Har Har Mahadev...
Har Har Mahadev...
Har Har Mahadev...