On the still super-moonlit night of 22nd March, it being just past the spring equinox, I got out of my comfy bed in the wee hours to wake and shake myself into action for another lightning trip - this time to Ahmedabad, India's first UNESCO World Heritage City (or Amdavad, as they've taken to calling the city, led by its municipal corporation changing their name a few years ago).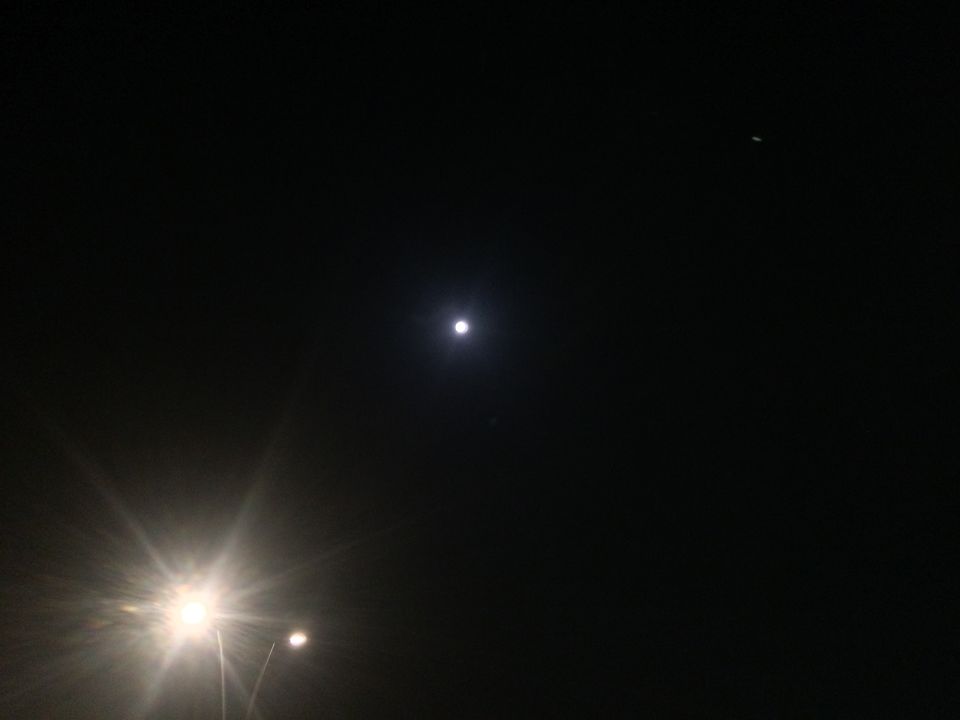 Super worm moon after the equinox
There was still a tiny of abeer left on my face, a tiny souvenir from Holi the previous day. I got underway to the airport before half-past four, and had checked in for my 6 am flight by 5. Reading the in-flight magazine, I serendipitously chanced upon an article for Bluetooth speakers, which are on my to-buy list.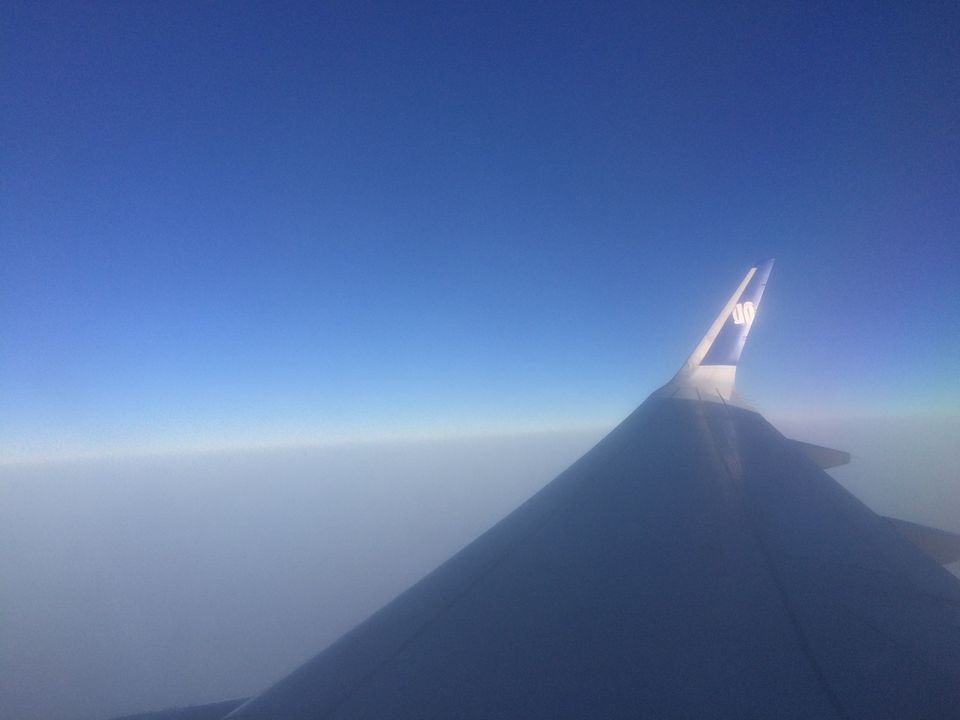 Sunrise
The sun rose over the clouds during the hour-long flight to Ahmedabad's Sardar Vallabhbhai Patel Airport. It has quite a fetching interior decor, seemingly newly-built. Hailing a cab and setting off towards Gandhinagar, I crossed the Sabarmati River. There was light morning traffic, lessened by the surely huge number of people who had taken this Friday sandwiched between Holi and Saturday off from work.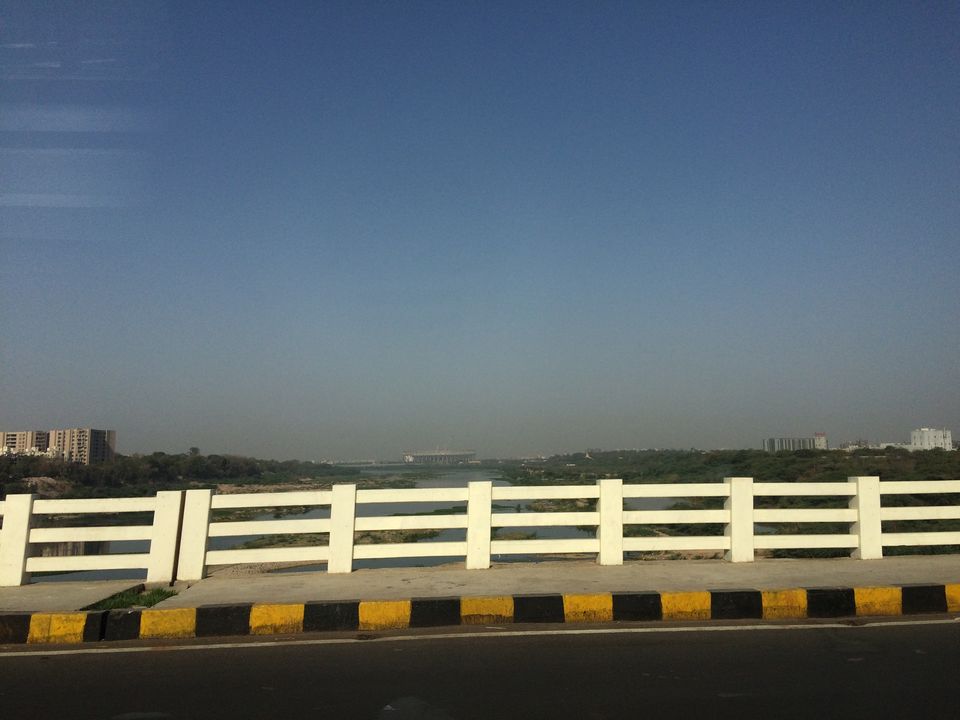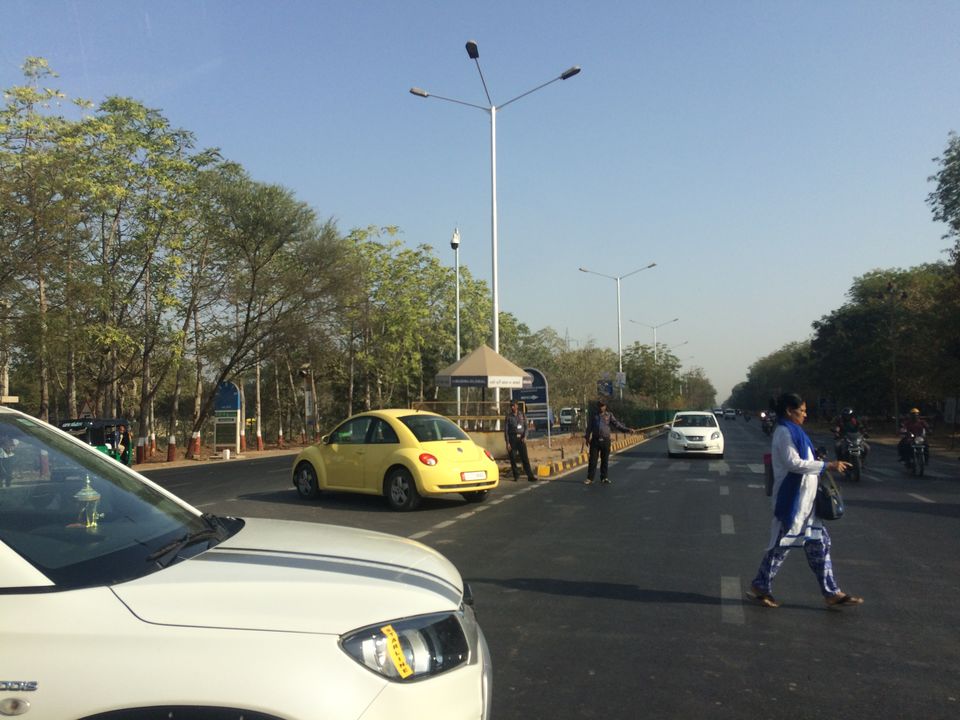 Crossing the Sabarmati RiverA Beetle on the near-empty roads to Gandhinagar - spot the Beetle!
No such respite for me was in sight, but it was nonetheless a productive meeting. A tableau of faux tigers in the lobby increased my sense of positivity, so I headed off to lunch at a Subway outlet nearby.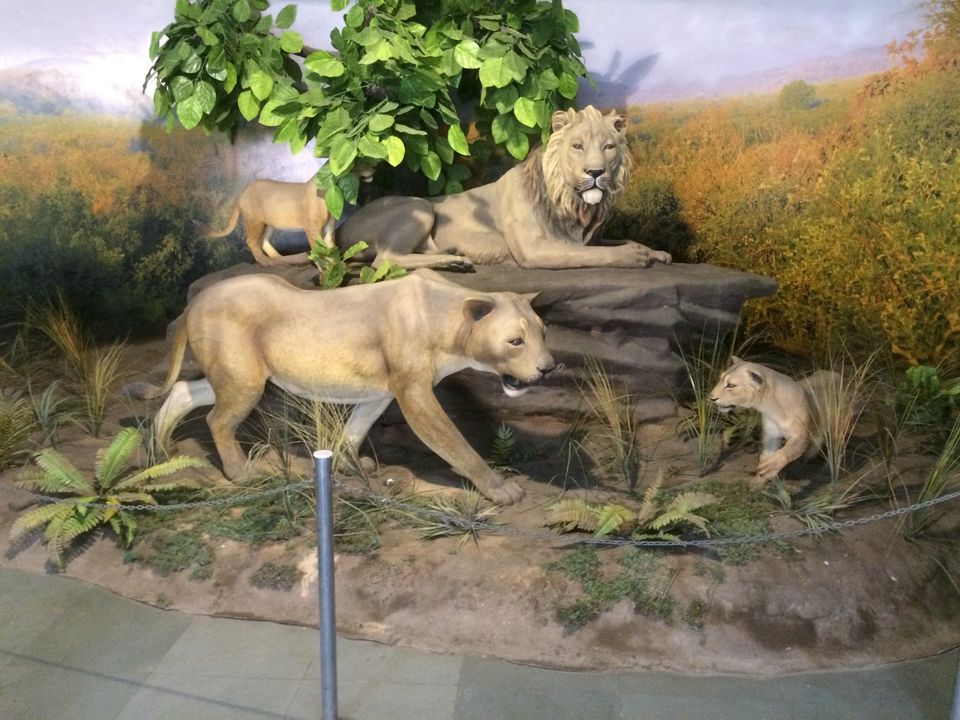 Gujarat is famous for the Gir Asiatic lion
Returning to Ahmedabad, my next (and only) stop was at the Gandhi Museum and Memorial, called Sabarmati Ashram. Situated right on the bank of the river, the eponymous historical site is tranquil, save for the occasional cries of children. The approach to the actual riverbank is gated, but the panorama admirably captured a wide swathe of the river.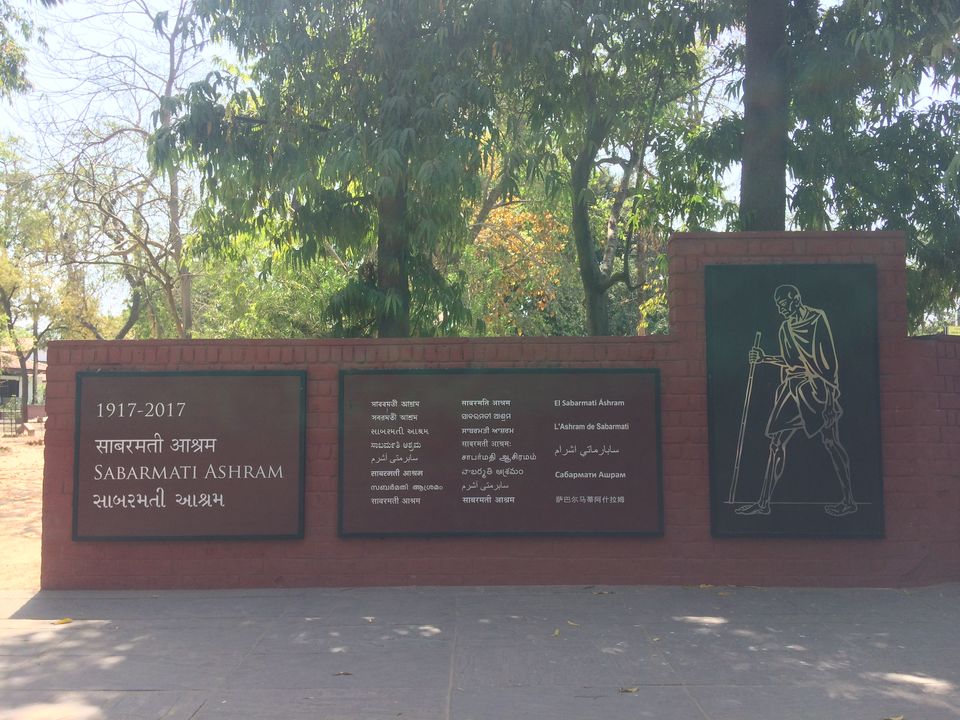 Sabarmati Ashram entrance

Sabarmati River panorama
The quaint huts in the sprawling courtyard are testament to the simple living of Mahatma Gandhi and his cohort. Vinoba Bhave dwelt here for a while, and the photographs on display in the museum encompass all leading politicians leading up to Indian independence.
In a charming cottage was the shop offering cottage industry handicraft items. I picked up my usual keepsakes: fridge magnets, as well as a couple of soaps made or infused with khus and lavender, individually - not in a medley.
The outside of this cottage had charming garden installations of plastic soft drink bottles dangling from three quite distinct metal frames. The bellies of the bottles had been cut away to plant creepers and small plants in a bed of soil inside them.
I took my time (it was hot outside) in the museum, brushing up on the struggle for independence, and finally stepped out to eat a late lunch and go back to the airport for the 1730 flight back to Delhi IGI.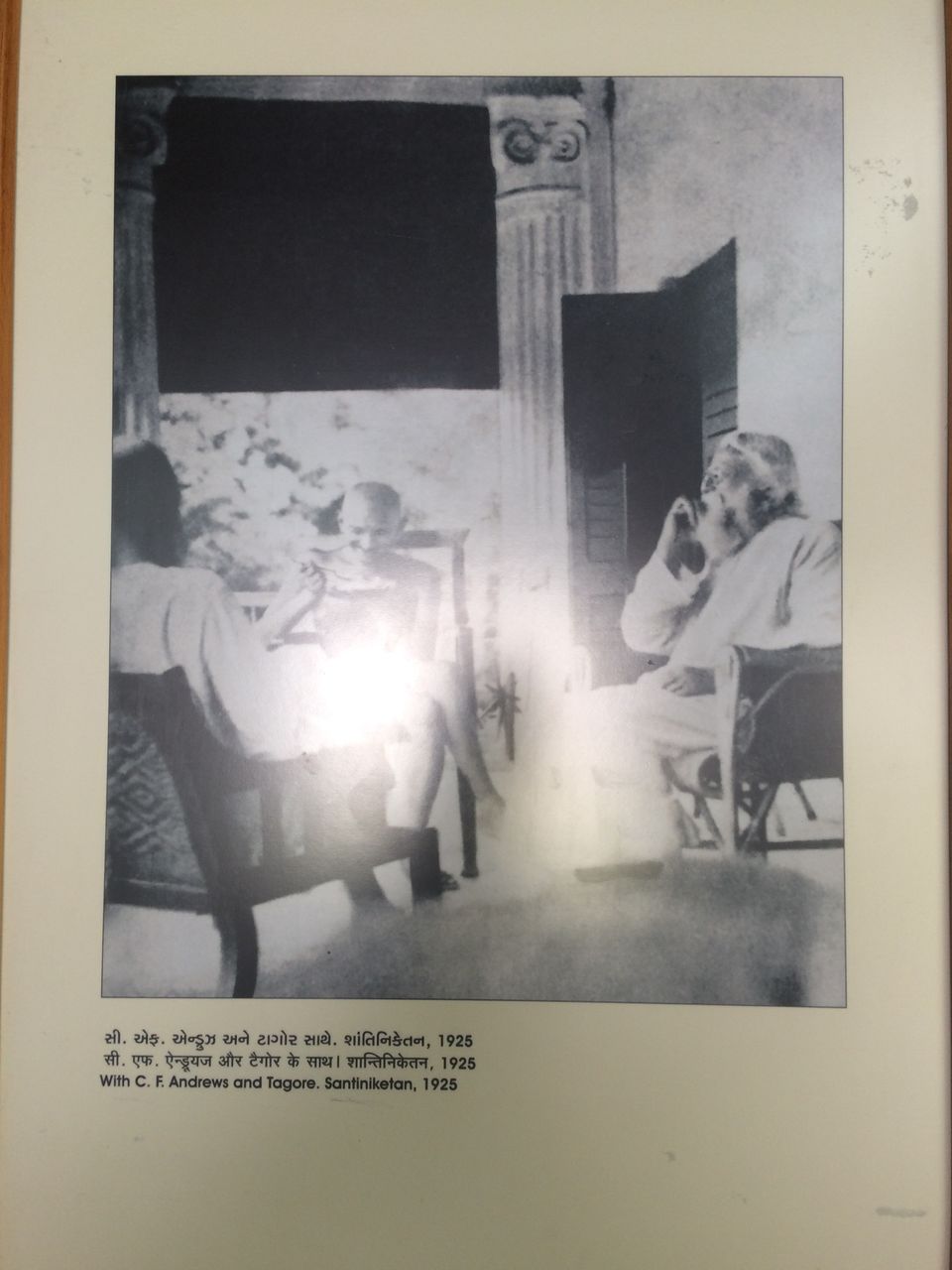 Tagore, a luminary par excellence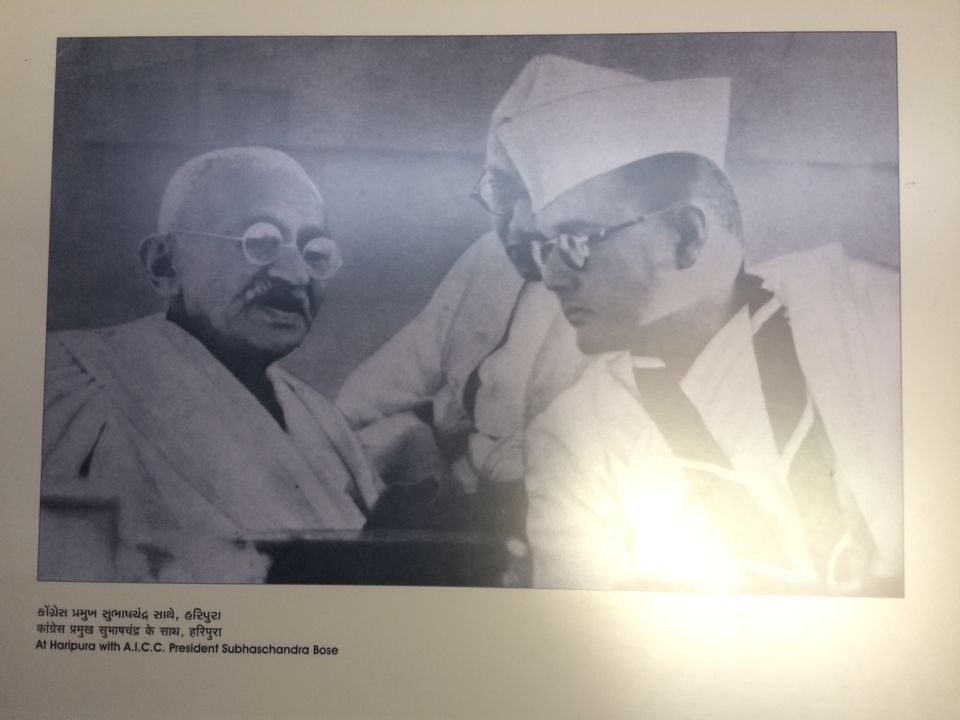 Netaji Subhash Chandra Bose was charisma personified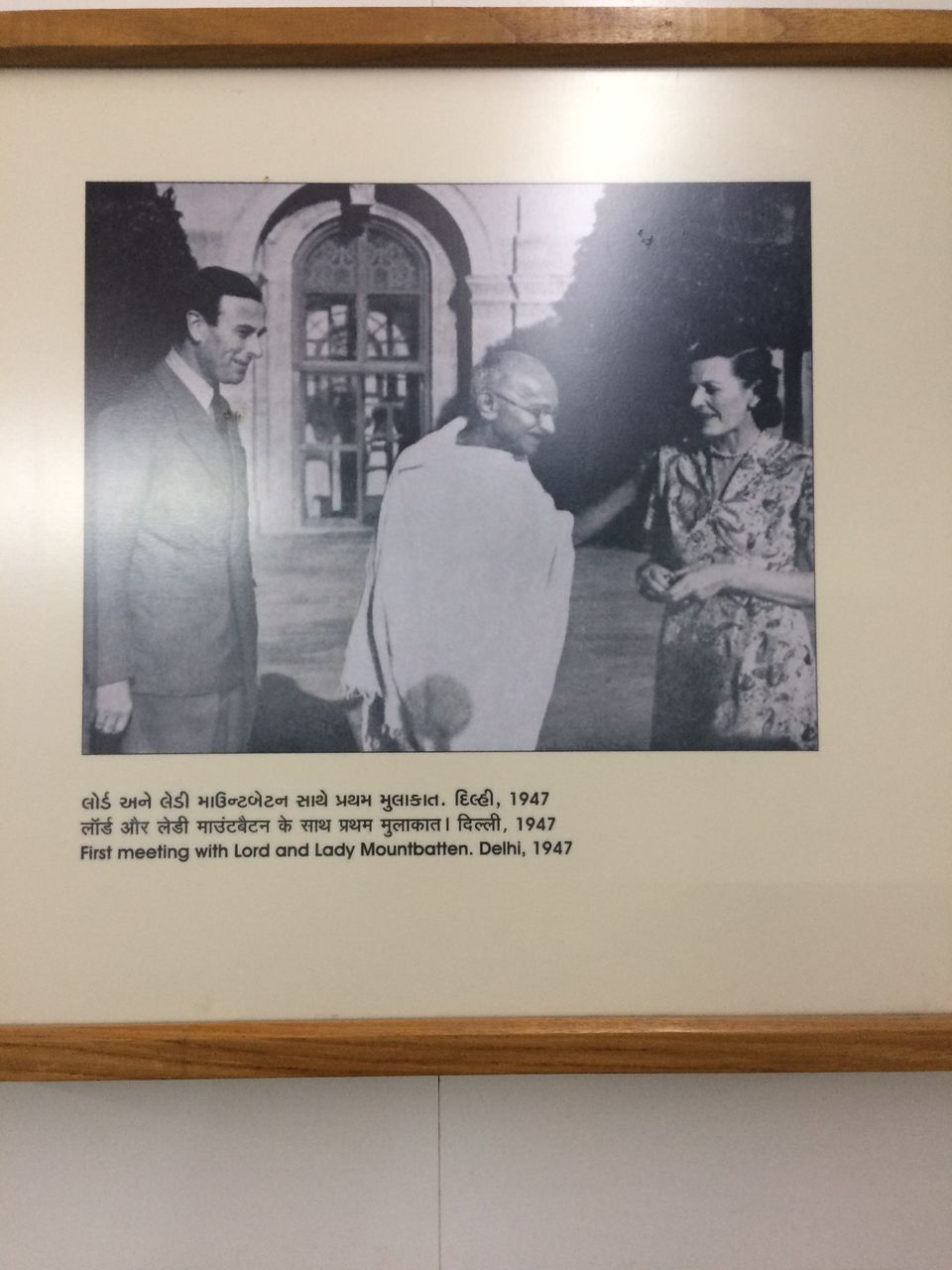 The last Viceroy visited my alma mater in 1947