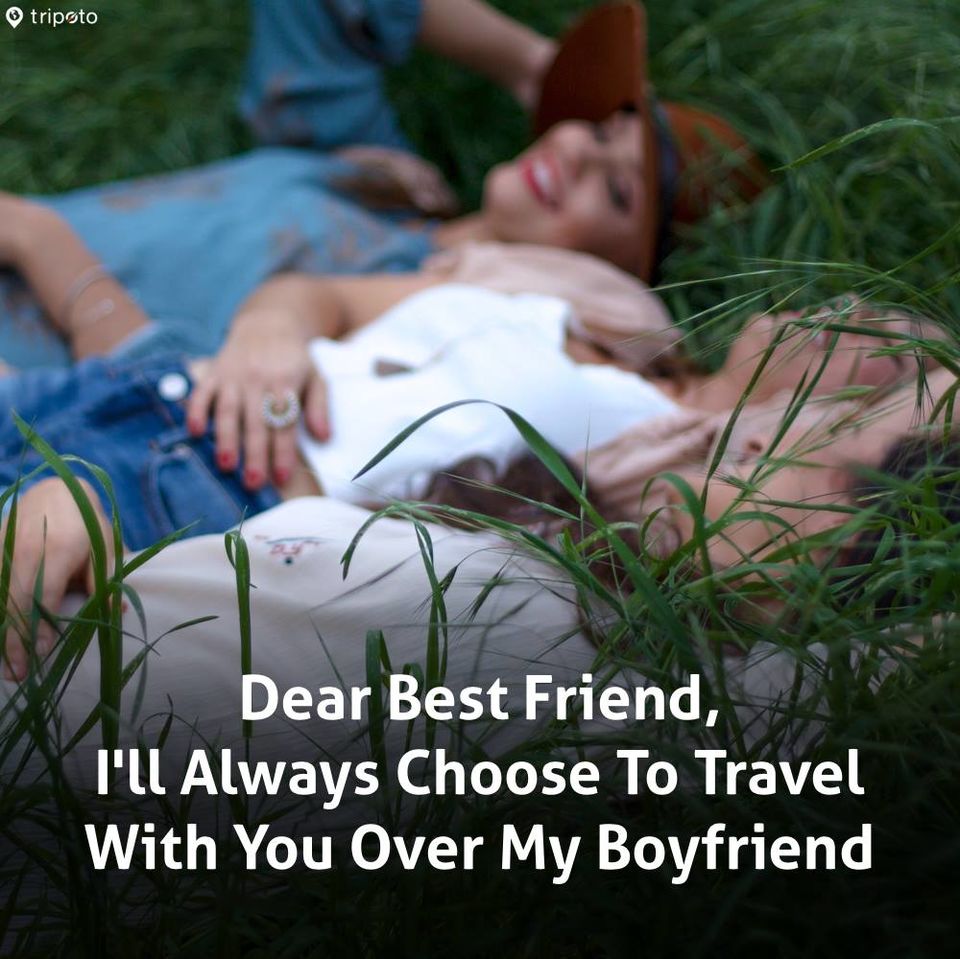 Pack your bags, my girl.
I choose you for another adventure. Not a lover, not a boyfriend, not a wooer, not a date, not a fling, but you. How about we romance the road instead.
I want to hit the road with you, without that pressure of making every moment perfect that comes with a lover. I choose you because our playlists together alone create perfection, our conversations make for a Woody Allen movie and our books together are a hug on a bookshelf.
A boy by my side, brimming with expectations, is probably the last thing I need this time. I don't want to travel the next 2,000 kms on a rickety bus just to "get to know you better". I choose you, my girl, because I know you, exactly like I know myself. And on the road, we always have a plan that's more about than just about you and me.
I want to carry all my bags myself, pay all the bills, open all the doors and yes, get tired doing it. Then stop, and start again. I don't want a person obsessed with watching me all the time. I choose you, because we take care of each other in the simplest, the most human of ways.
I don't want to travel with someone to "take it to the next level". I choose you, because with you I share the happiest, most satiated bond that's beyond any level of examination and proving points.
We're beyond that stupid impending threat of blocking one another on Facebook every time we argue (if that counts). I choose you, my friend, because when we travel, we fight, we argue and it doesn't end in an apocalypse.
I choose you because with you climbing a mountain seems like a walk in the park. I don't want to go on a hike that ends up being an endurance test (read: mental trauma). 'Bae' can go and seek cheap thrills of fitness at the gym with his crossfit trainer, maybe.
You stop by with a smile when I spend an hour photographing birds. With you I have learnt the deeper joy of stargazing. Girlfriend, I choose you over anyone else because you know the importance of doing nothing and having faith in the world to gift you a good memory on a journey.
Together we come up with the most perfect, ice-breaking conversations with strangers. On the road, the journey is not at all about you and me. It's about the people we haven't met before, the perspectives we know nothing about, the experiences that sweep us off our feet and the willingness to forget ourselves.
Get ready girl. I don't know what we're in for on this journey but I have a ticket for you and it promises a smile.
Frequent Searches Leading To This Page:-
open letter to best friend on her birthday, open letter to best friend getting married, open letter to my best friend about my depression, open letter to my best friend and boyfriend, open letter to my best friend after a fight