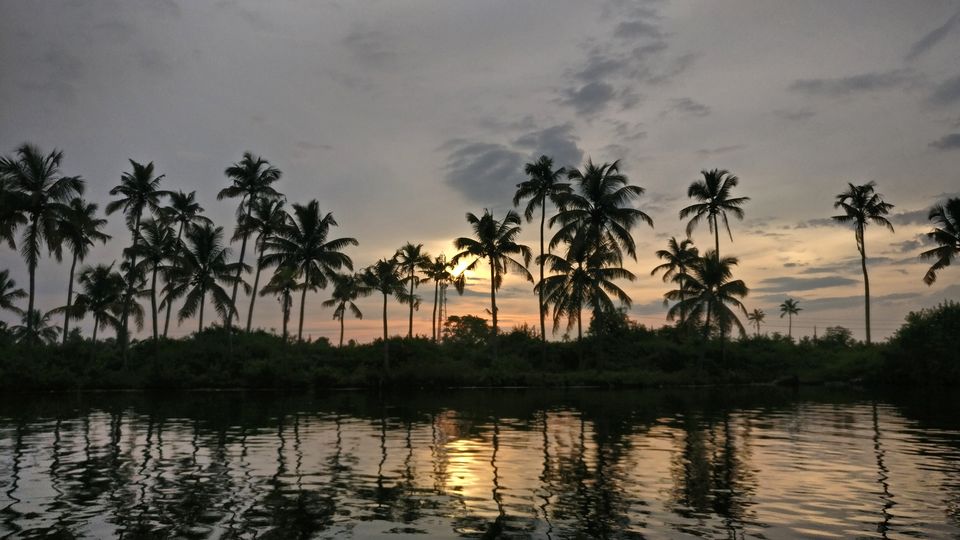 In August 2018, we watched a Hindi movie "Karwaan". Those who've watched it, must have guessed our reason to travel South India by now. The movie takes you through most scenic routes, as the characters take a road trip from Bangalore to Kochi. Their journey progresses with little stops in between, and you lose your heart to the nature's beauty bit by bit.
After weeks of Googling exactly which South Indian state to visit, various places to go to and places to stay- we finally decided to visit the God's own country, Kerala!
Few days earlier to our departure, Kerala suffered the most horrific floods of last 100 years. Even though the situations were pretty much in control around the time we were planning to visit, most people suggested us to postpone the plan. But we didn't and  thus we call our Kerala trip, "Our South Indian Adventure!" :)
So, here starts my first ever travel blog!
Places visited:
Getting there:
As Varkala was our first place to visit which is 40kms away from Trivandrum, we took an early morning flight from Mumbai to Trivandrum and landed at Trivandrum Airport at 7. 30 the morning.
Next step was traveling to Varkala. Our hotel was on Varkala Cliff. You easily get a cab outside airport exit, just be smart enough to spot someone asking a cab for the same destination as your's. Because we did! Easy way to save some bucks. ;)
Varkala cliff is undoubtedly the best place to stay if you're in Varkala. There are many good options of hotels to choose from and the sea facing ones give a view to die for!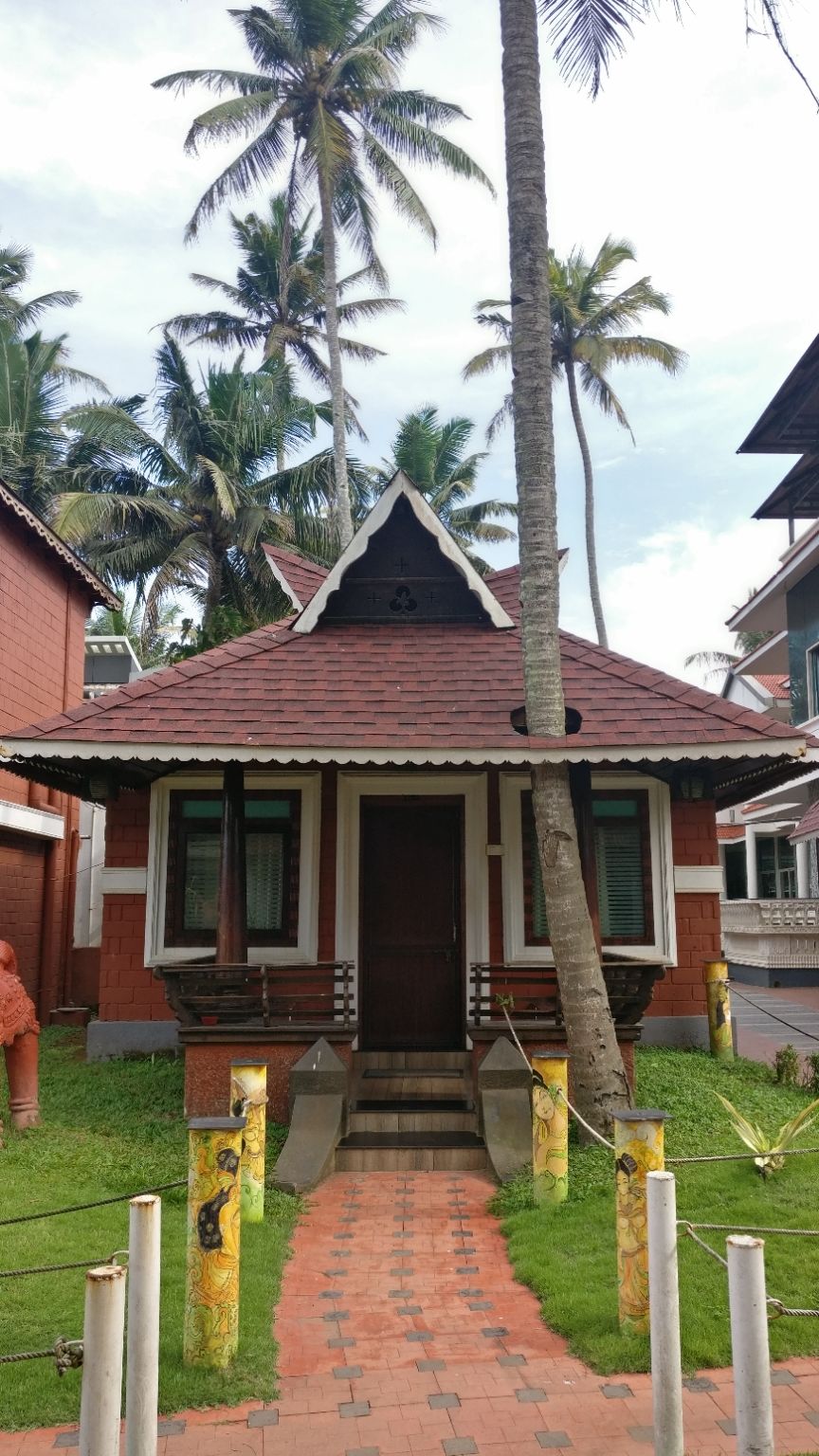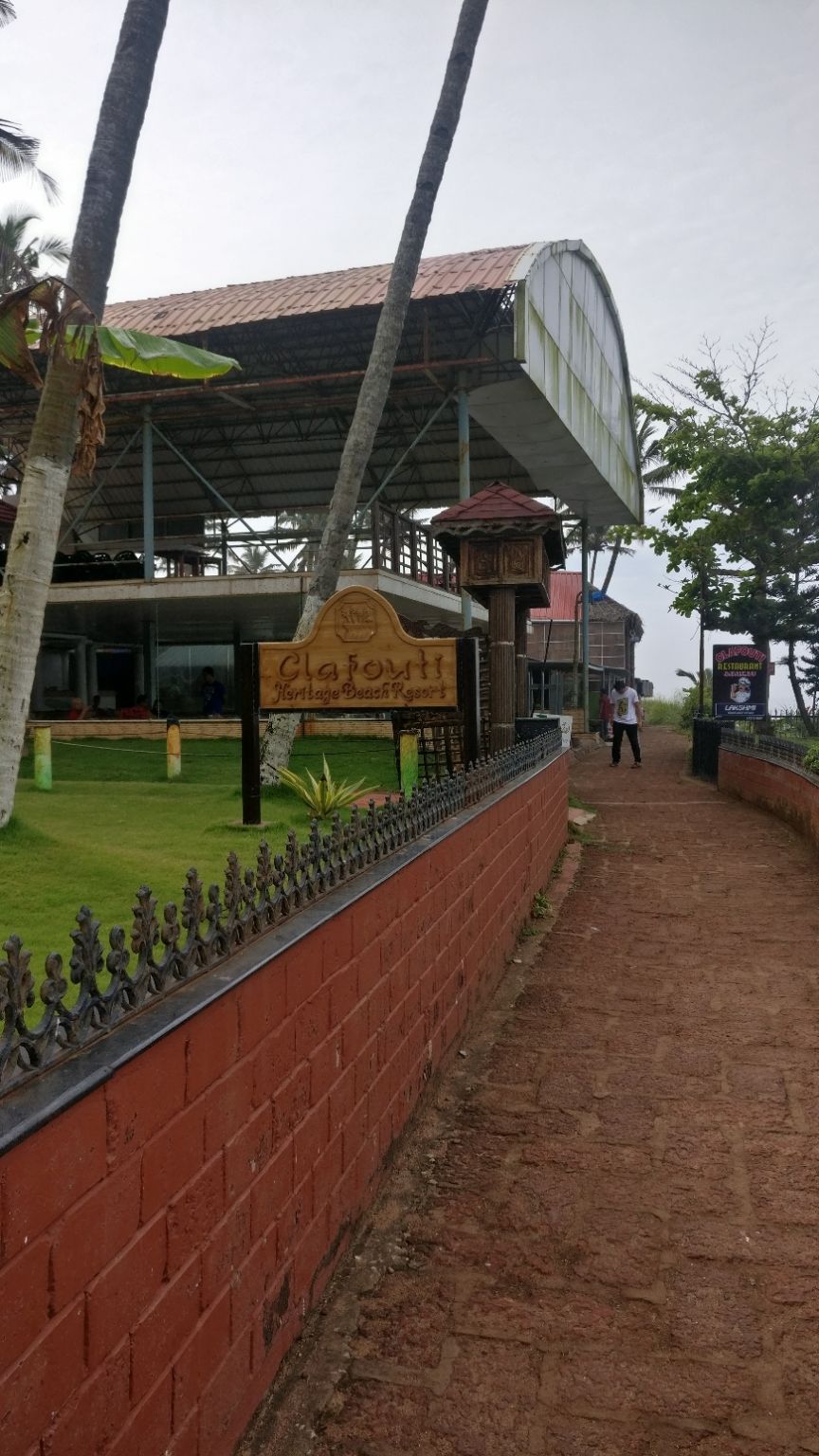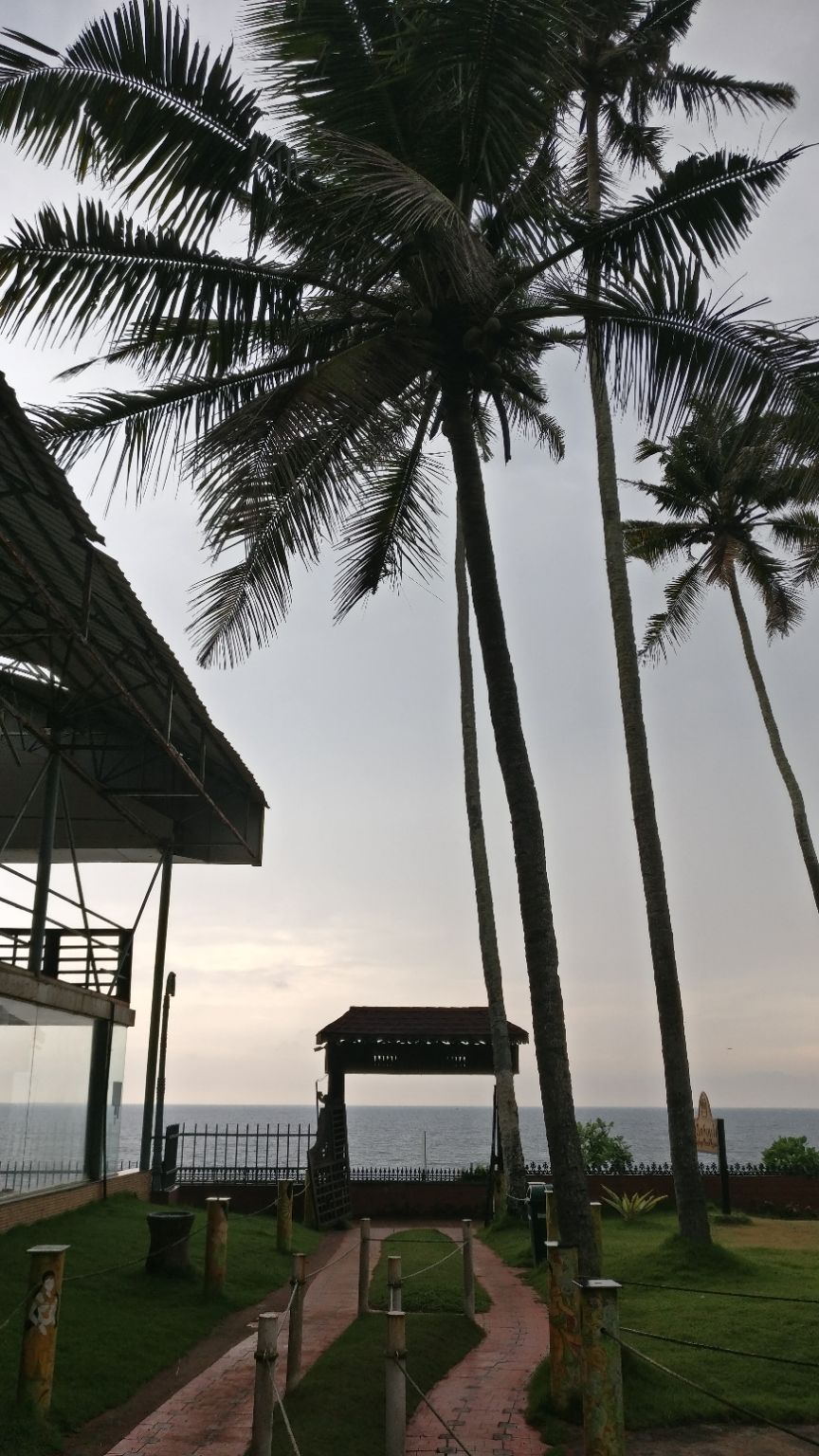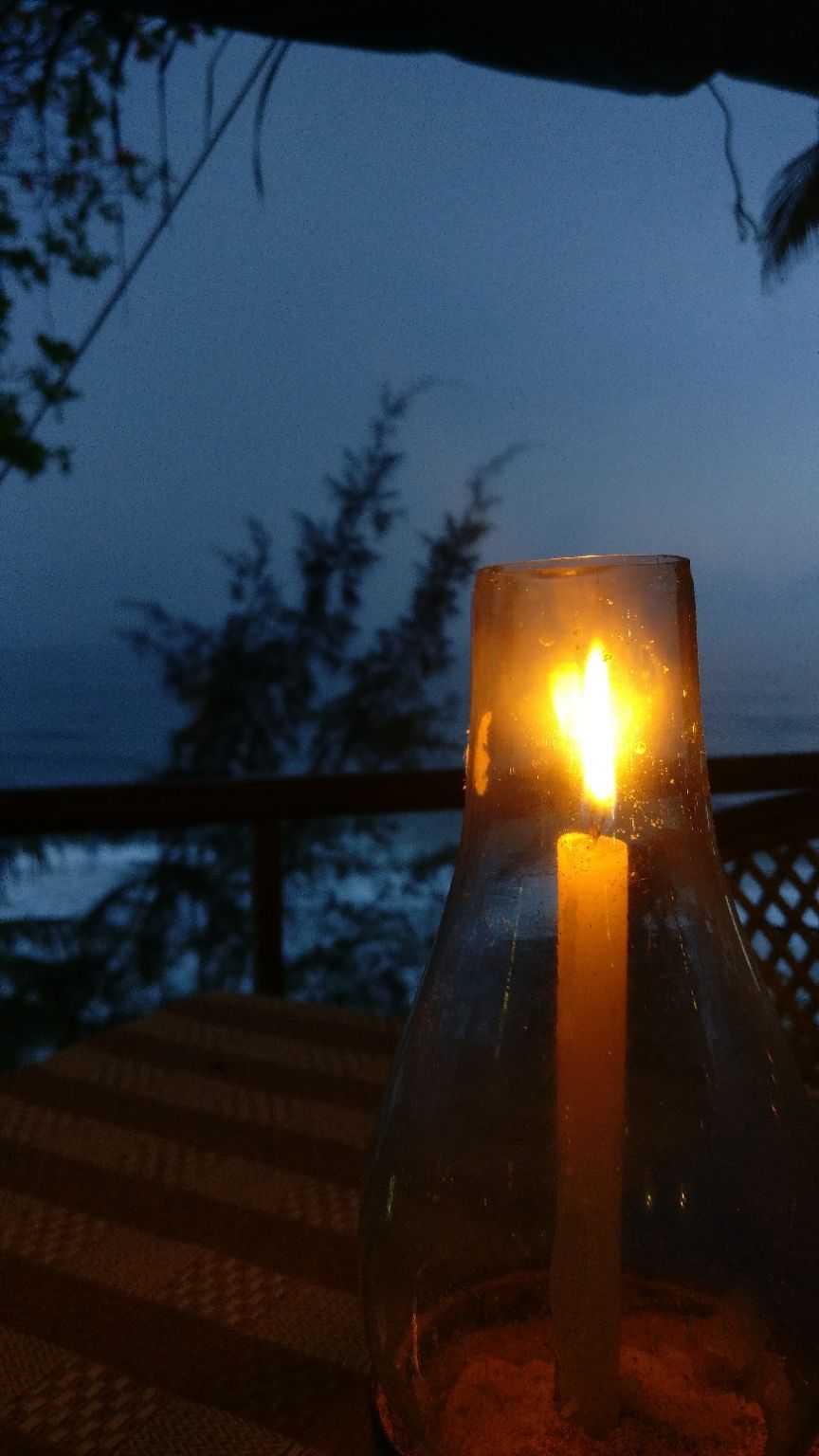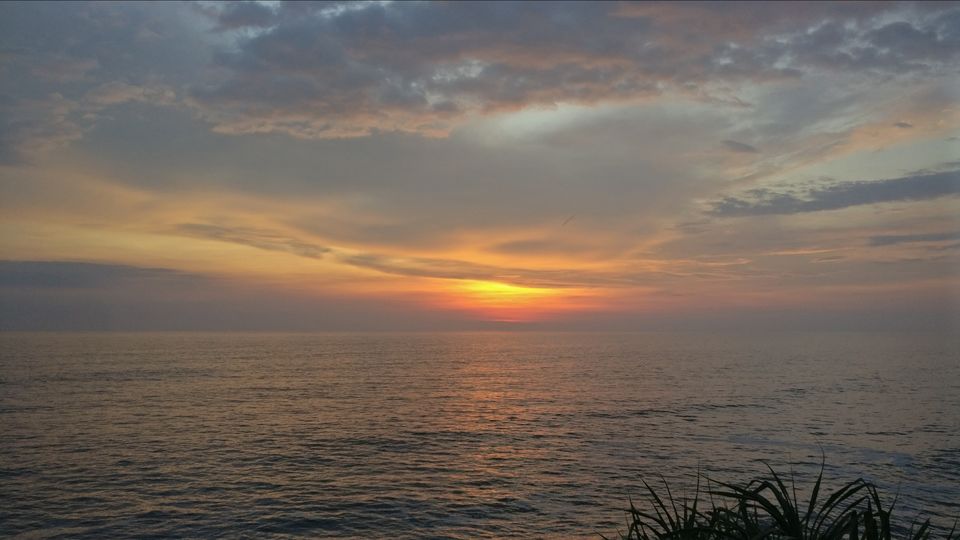 There are couple of very quite and highly clean beaches around Varkala cliff- One can visit Varkala Beach in the evening, walk by the cliff's walkway while having beautiful sound of the sea waves as background music, visit any cafe on the cliff and enjoy sunset while having your chilled beer. (Or whatever you may like!)
On Day 2 in Varkala, we headed to hit the road we were actually in Varkala for! The Kappil Beach road, a place 8-9 kms away from Varkala town. A road surrounded by coconut trees, having Backwater to it's right side and Sea to the left. Driving along this road, you get best of both the worlds.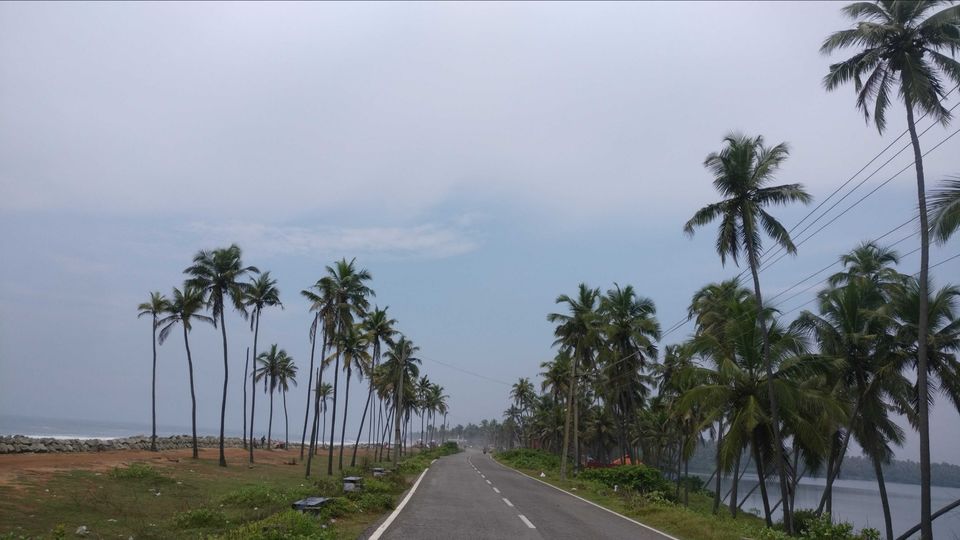 Thanks to previously done research, we had already marked the places we wanted to visit. Me having some weird love for lighthouses, was damn excited about visiting Anjengo fort and Anjuthengu Lighthouse. It takes you around 10-15 minutes to reach the top, and the climb is not much tiring with few stops in between.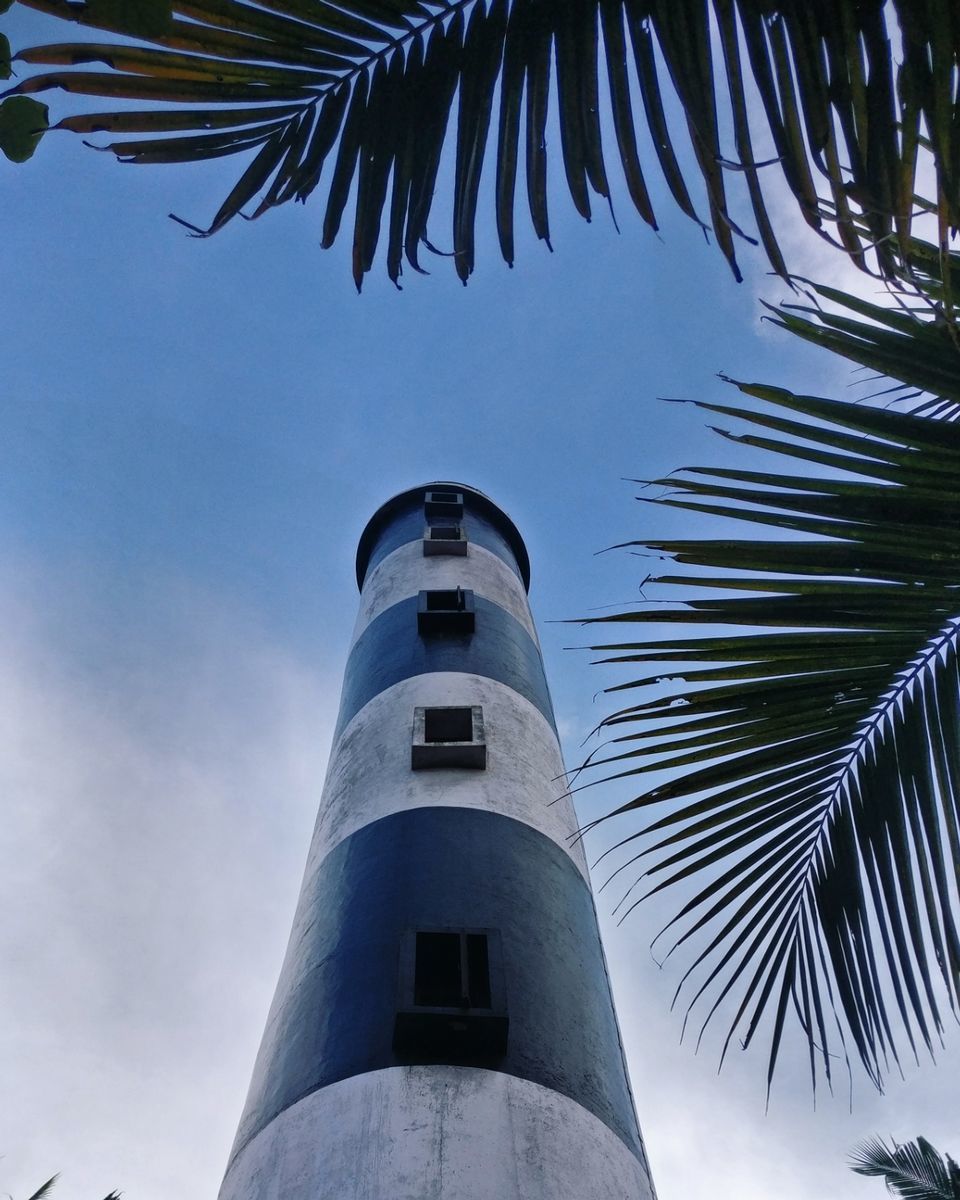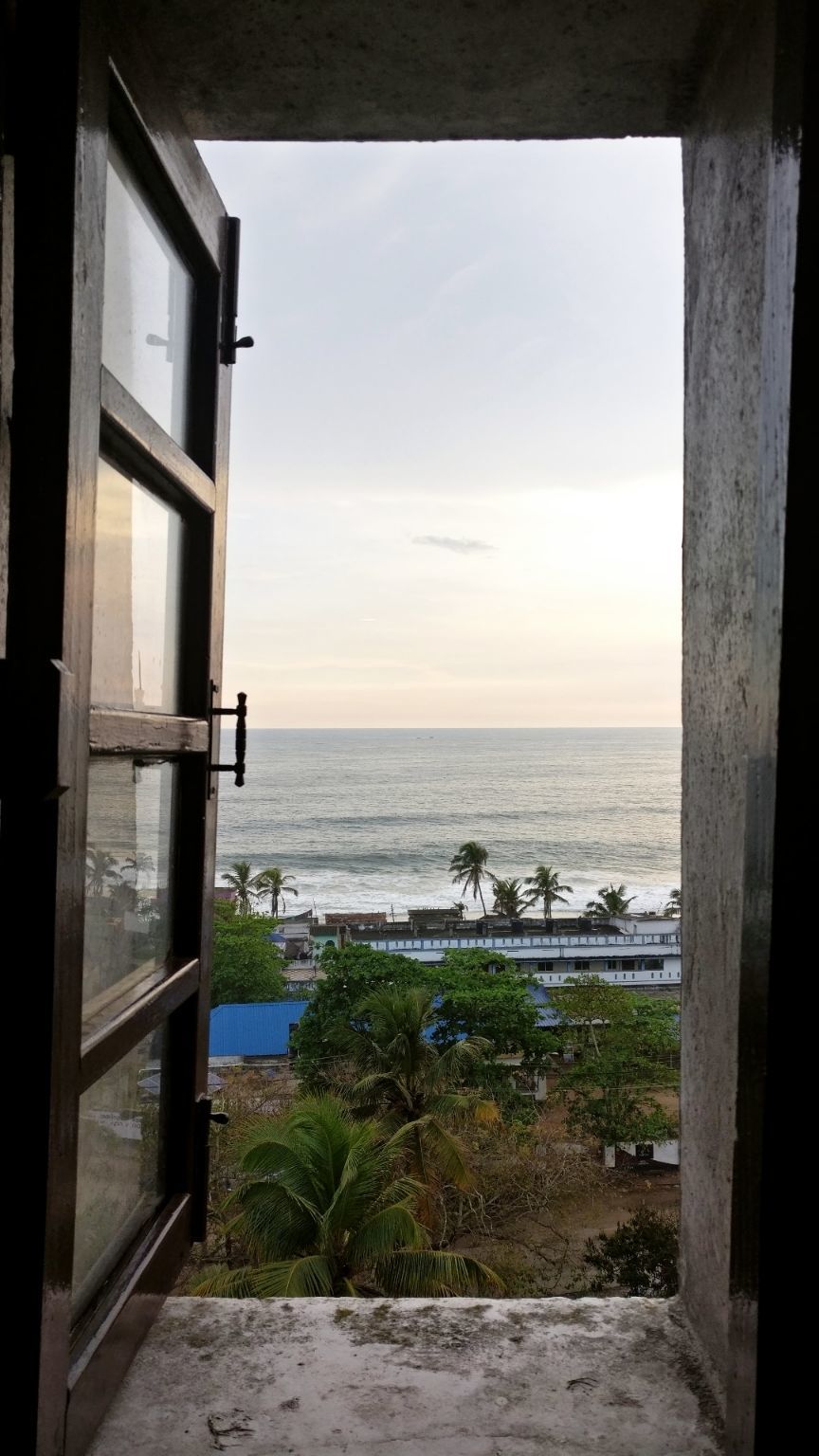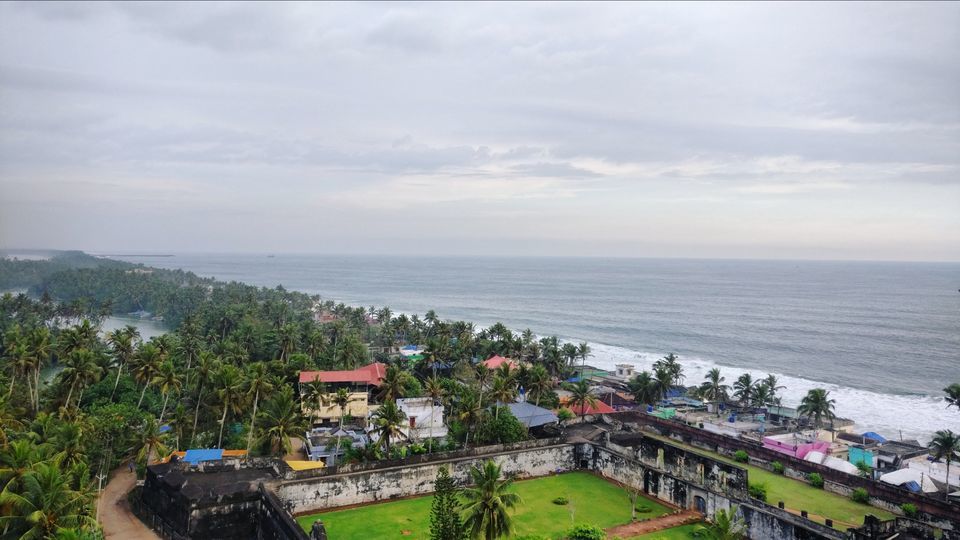 Our next stop was Alleppey, which is around 110 km from Varkala. To reach Alleppey faster, there are plenty of trains available from Varkala Sivgiri station (which is at distance of 2 km from Varkala cliff). The train journey takes around 2-3 hours to drop you at one of the most beautiful places in India- "The Venice of East"- Alleppey Backwaters.
If you wish to experience both- Backwater and beach, you should definitely opt for Kondai lip. The Resort is practically situated on a little island surrounded by backwater. As soon as you enter the Resort, the ambience captivates you literally. You get welcomed by the owner himself, with mouth watering Kerala style black grapes juice. (I actually asked the owner if we can buy it from them. It was that good!)
The accommodations here are traditional Kerala style homes. Kondai offers in-house fishing, boating and takes you on a Backwater ride to the nearest beach. On the backwater journey, you get to witness the normal day-to-day life of the local residents and their various fishing techniques. The boat will wait for you for 30-45 minutes while you take a tour of the beach and relax. On your way back to resort, you'll get to experience one of the most scenic sunsets you might have ever experienced.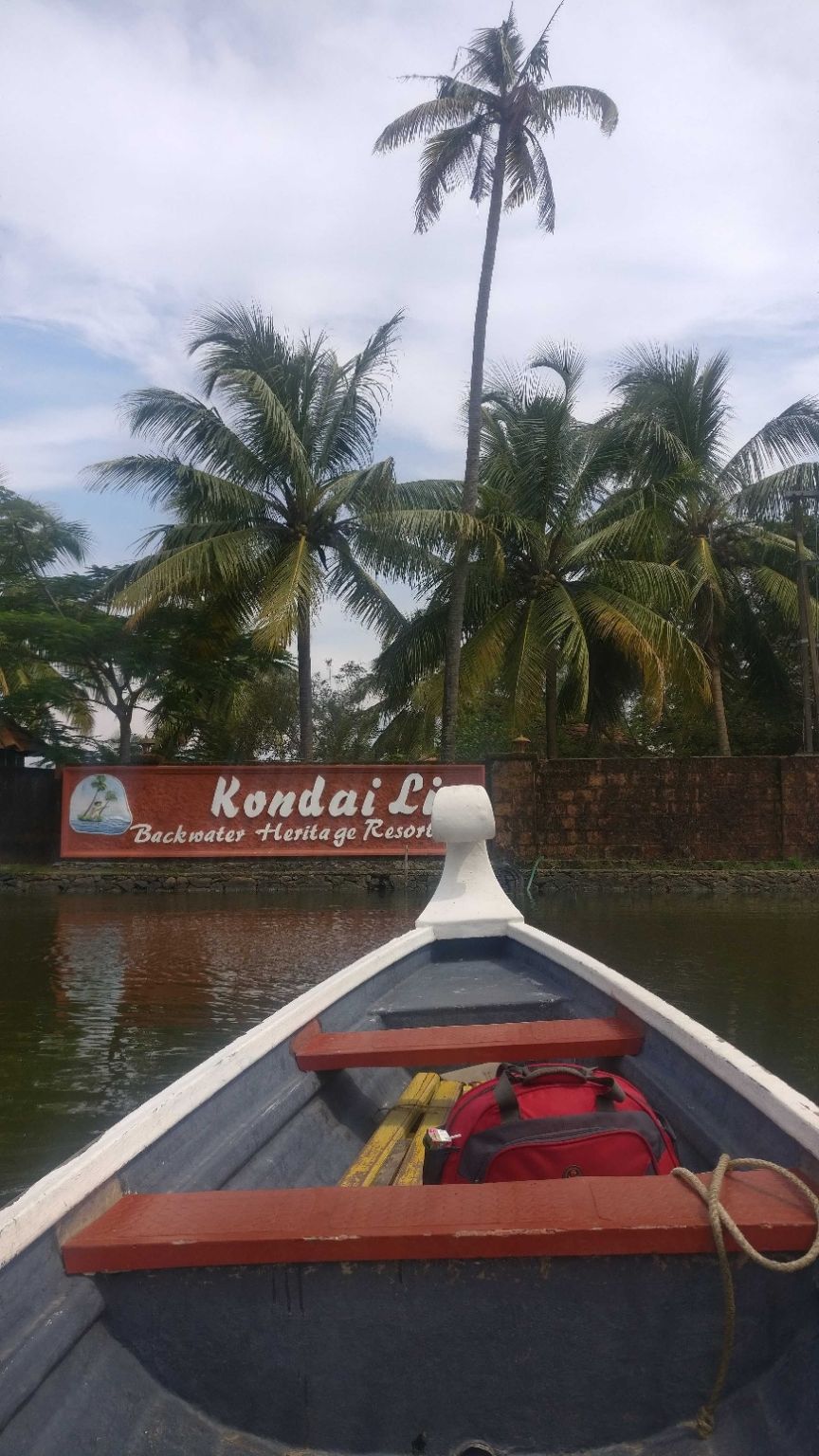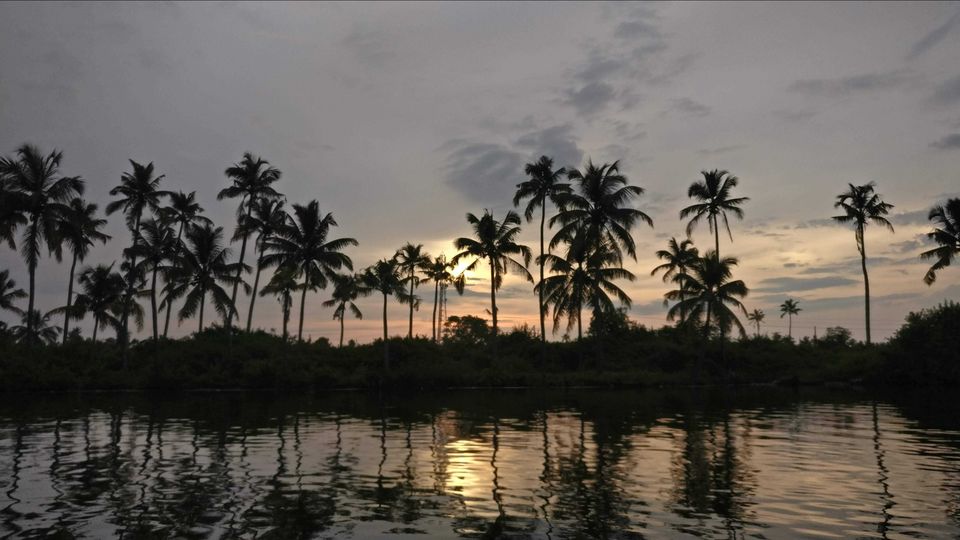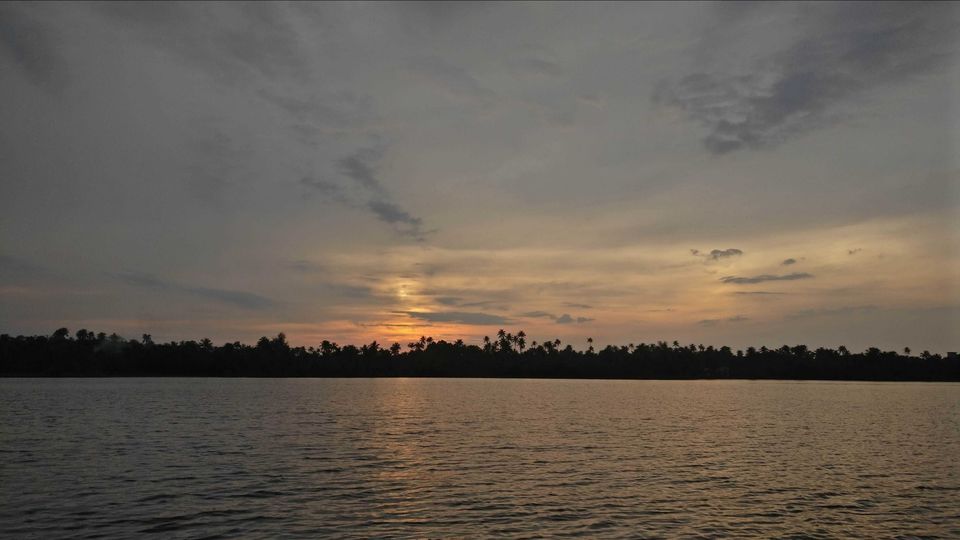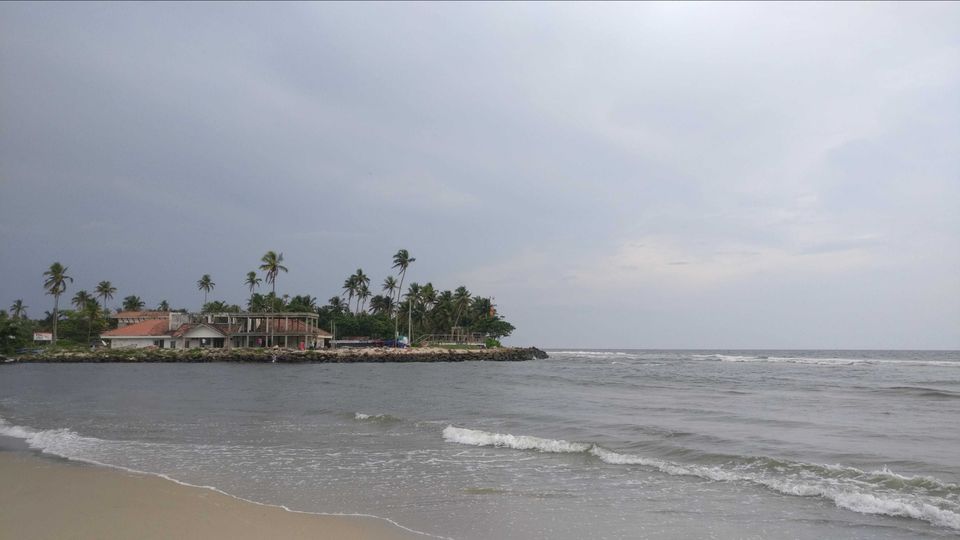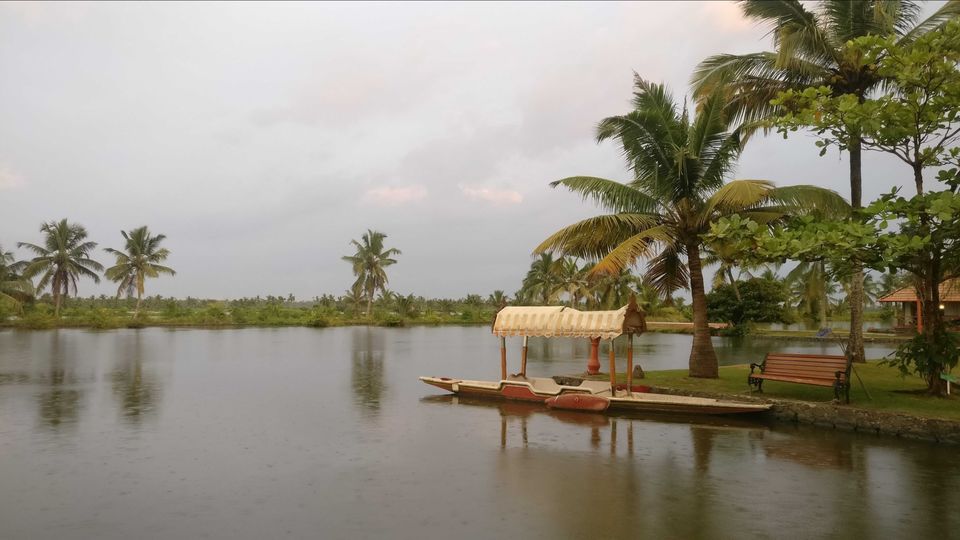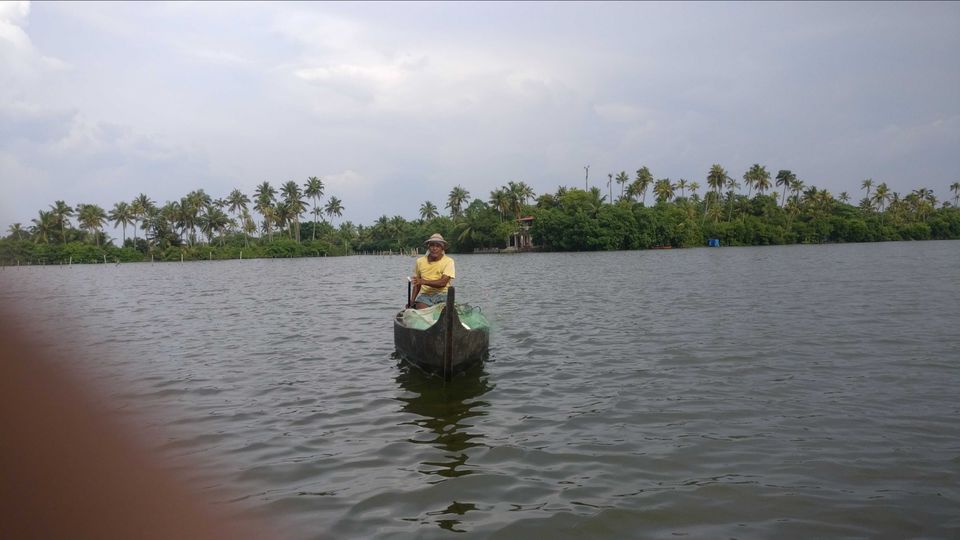 In the list of things you must do in Kerala, tasting authentic kerala food should be somewhere at the top. Out of all the dishes that we had, the top one will be Chicken made in Kerala style onion gravy with parotta. In authentic sweets, you can taste the banana pakodas.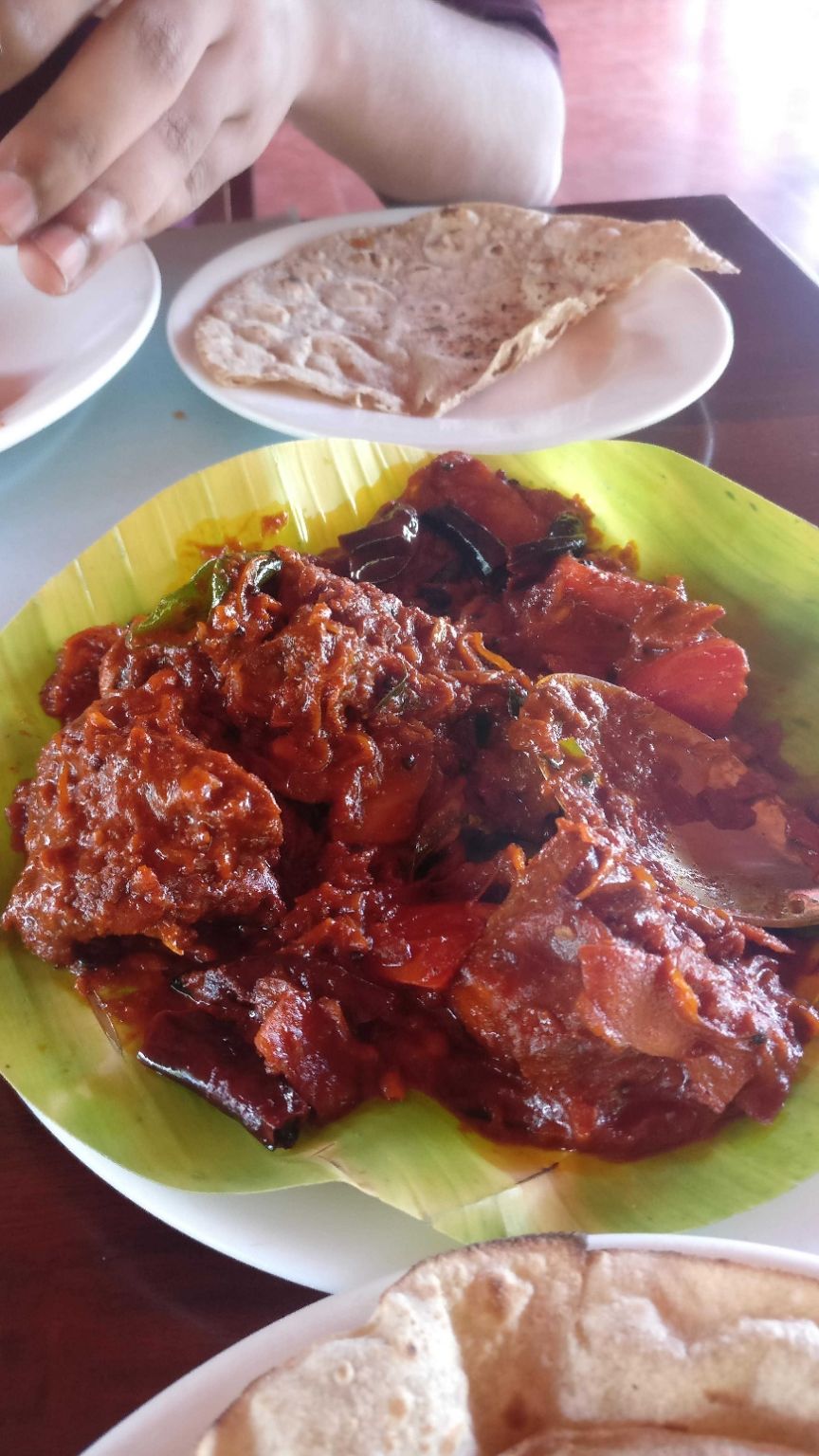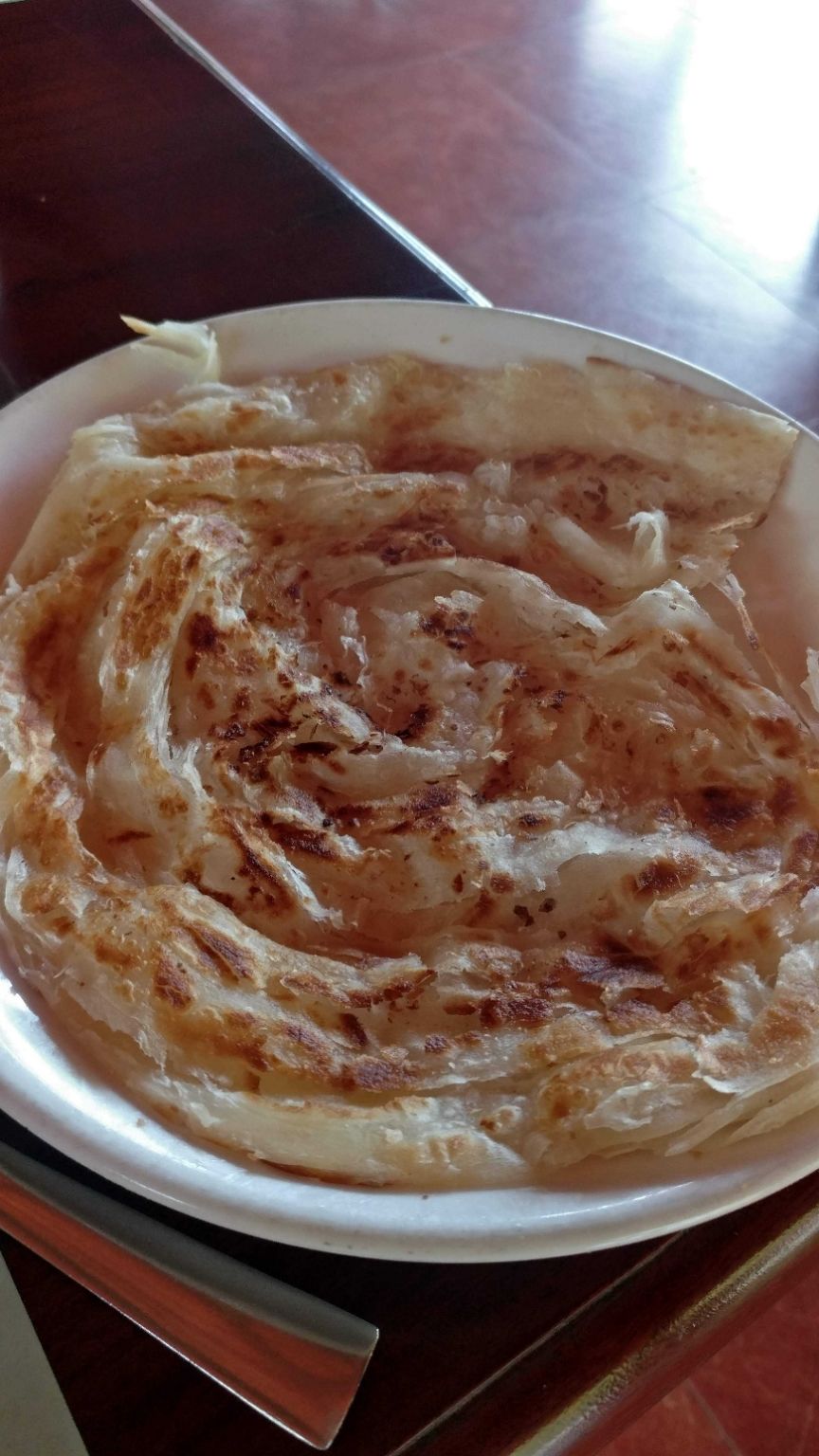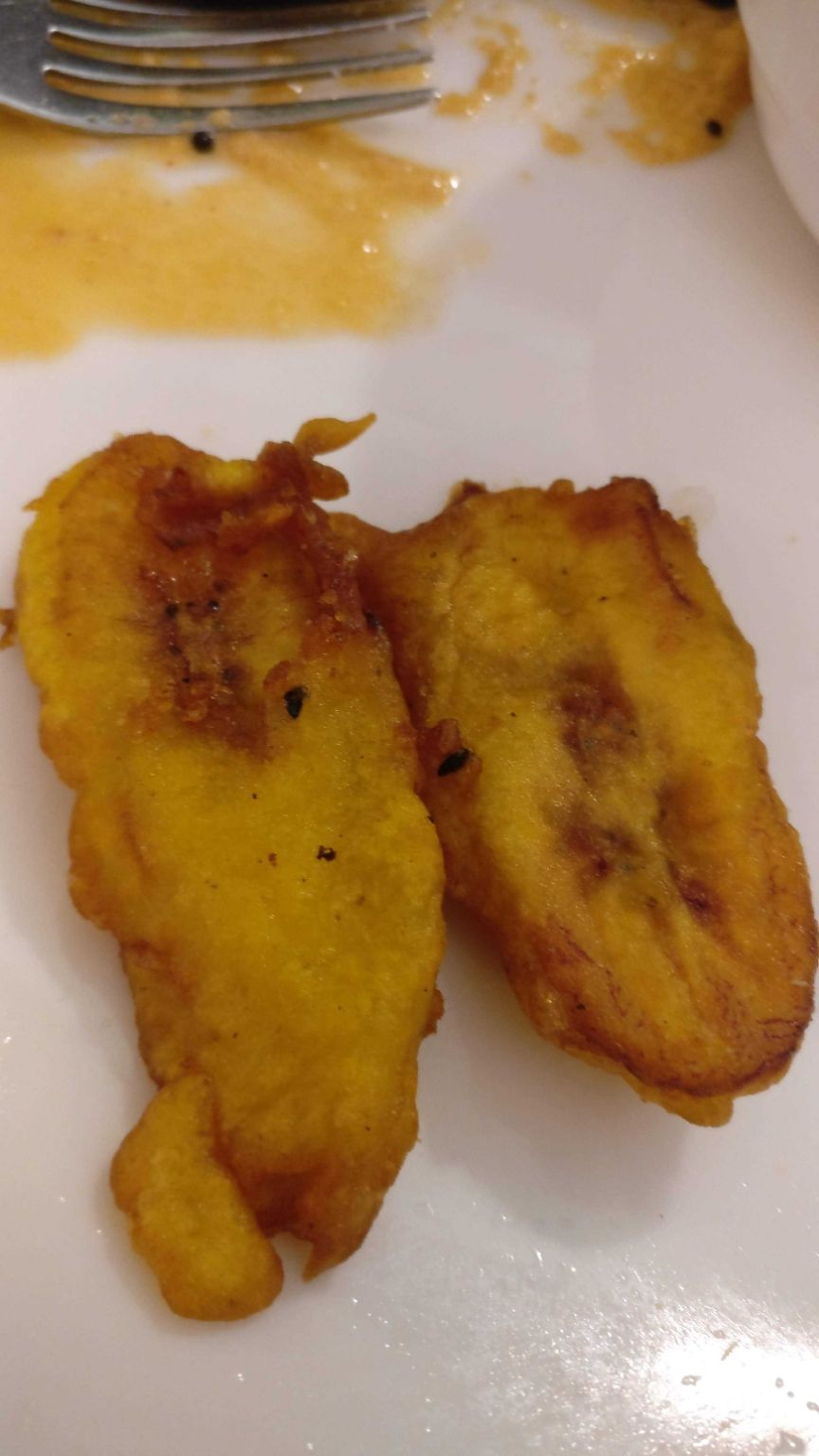 Our next and final stop was Munnar. For those who might not know, Munnar is a hill station 120kms away from Kochi. Nearest railway station to it being Kochi, the only option available to reach Munnar is by road. We hired a cab from local cab service that included travel from Alleppey to Munnar, site seeing along the way, site seeing for the next day and drop to Kochi airport on 3rd day. Alleppey to Munnar is around 3-4 hours drive and you get to visit multiple places along the way. The cab driver was nicer enough to give us detailed information for each place. We visited Cheeyappara Waterfall, Spice Garden and Elephant park on our way.
As soon as you reach Munnar, you automatically switch off the car ac, open the windows and let the cool breeze take you over. It's all about the roads surrounded by greenery of tea plantations, mighty mountains and cloudy yet blue sky.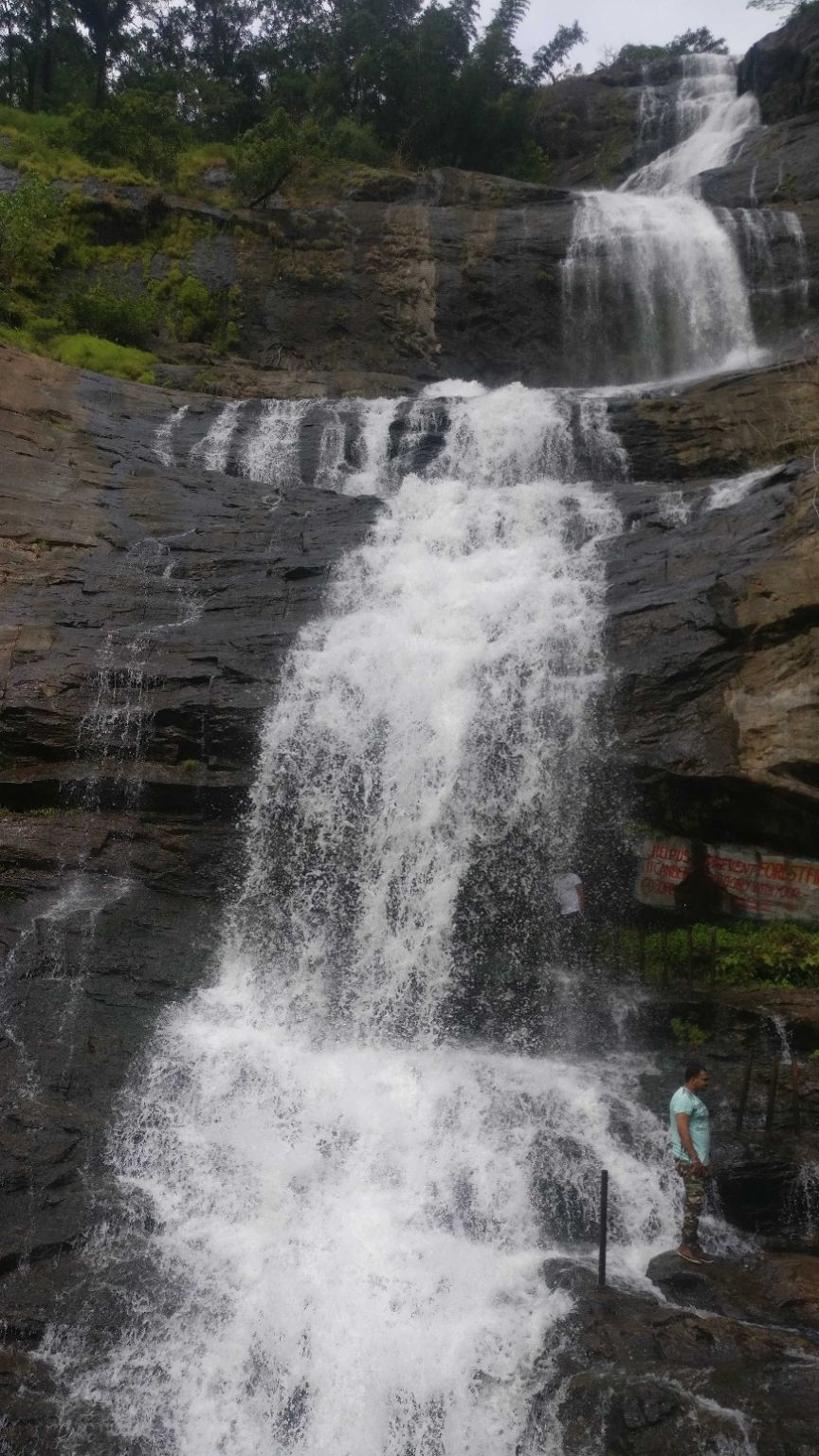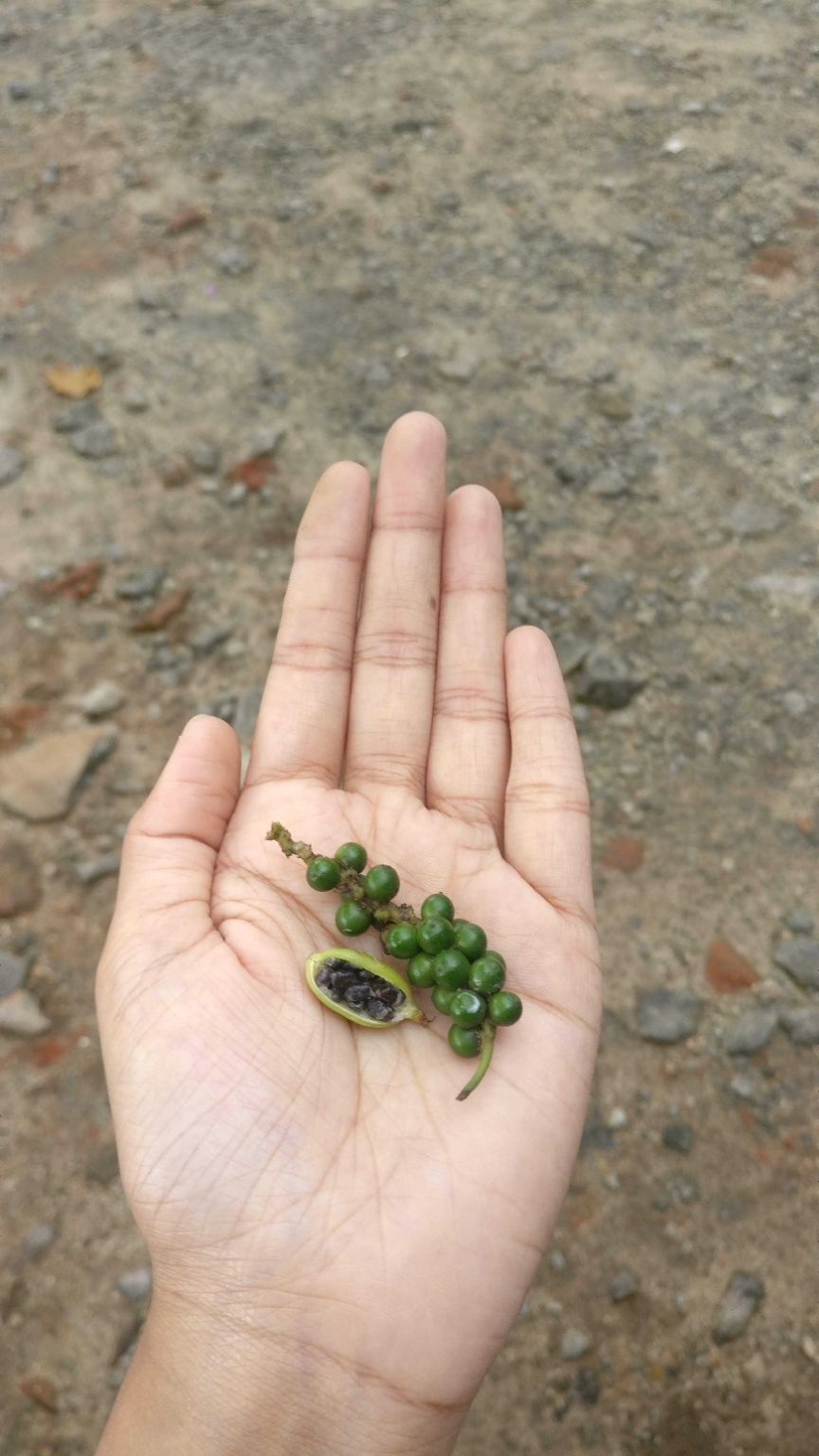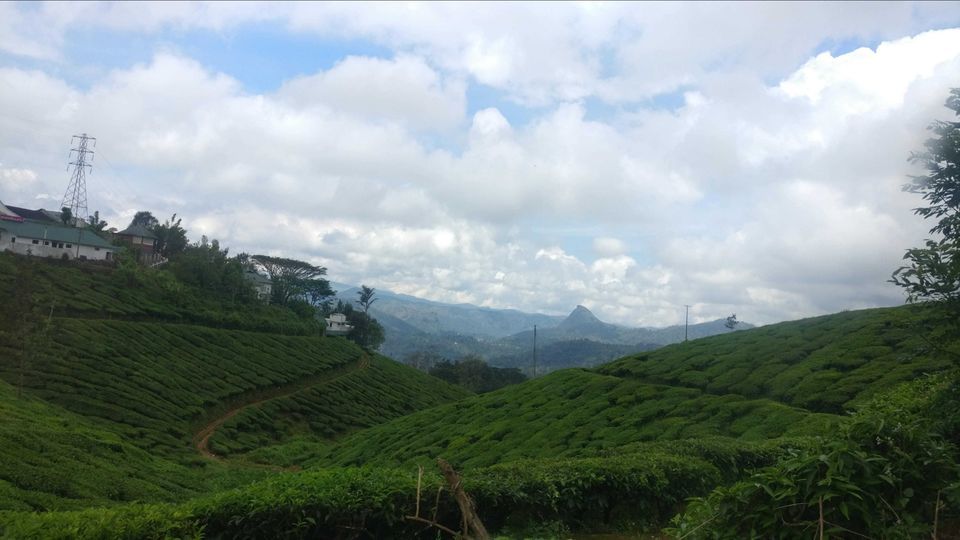 Out of the 2 days in Kerala, our first home was Himmelberg Nature retreat. Situated in the lap of few mountains and far away from the main city or the majority of other hotels, the balcony offered the best view. One can easily spend hours seating in the balcony, seeping the heavenly Kerala tea.
Himmelberg offered cozy rooms with picturesque views, great hospitality and food with a homely touch. As we visited post Monsoon and after floods, the roads to the hotel were almost disappeared and were very difficult to commute to. Hence we had to change the hotel on 2nd day.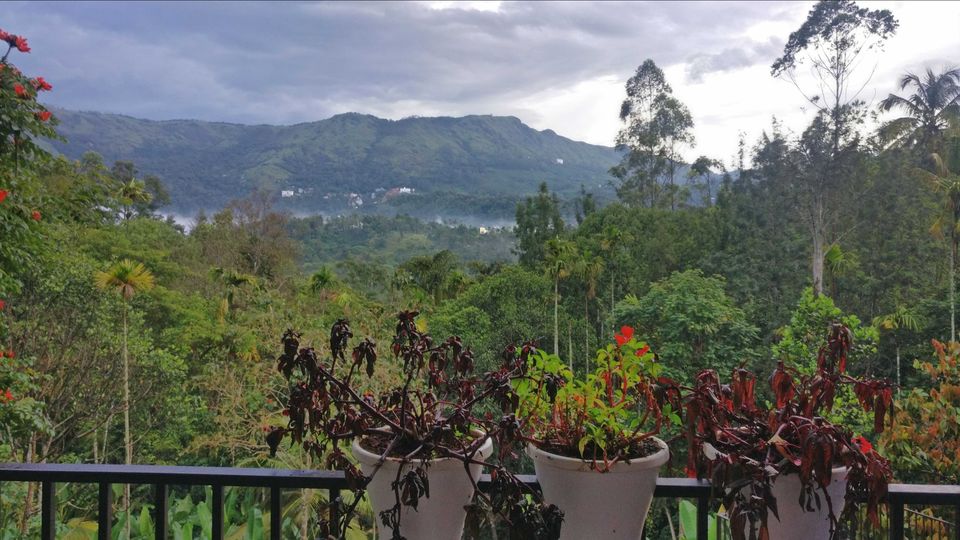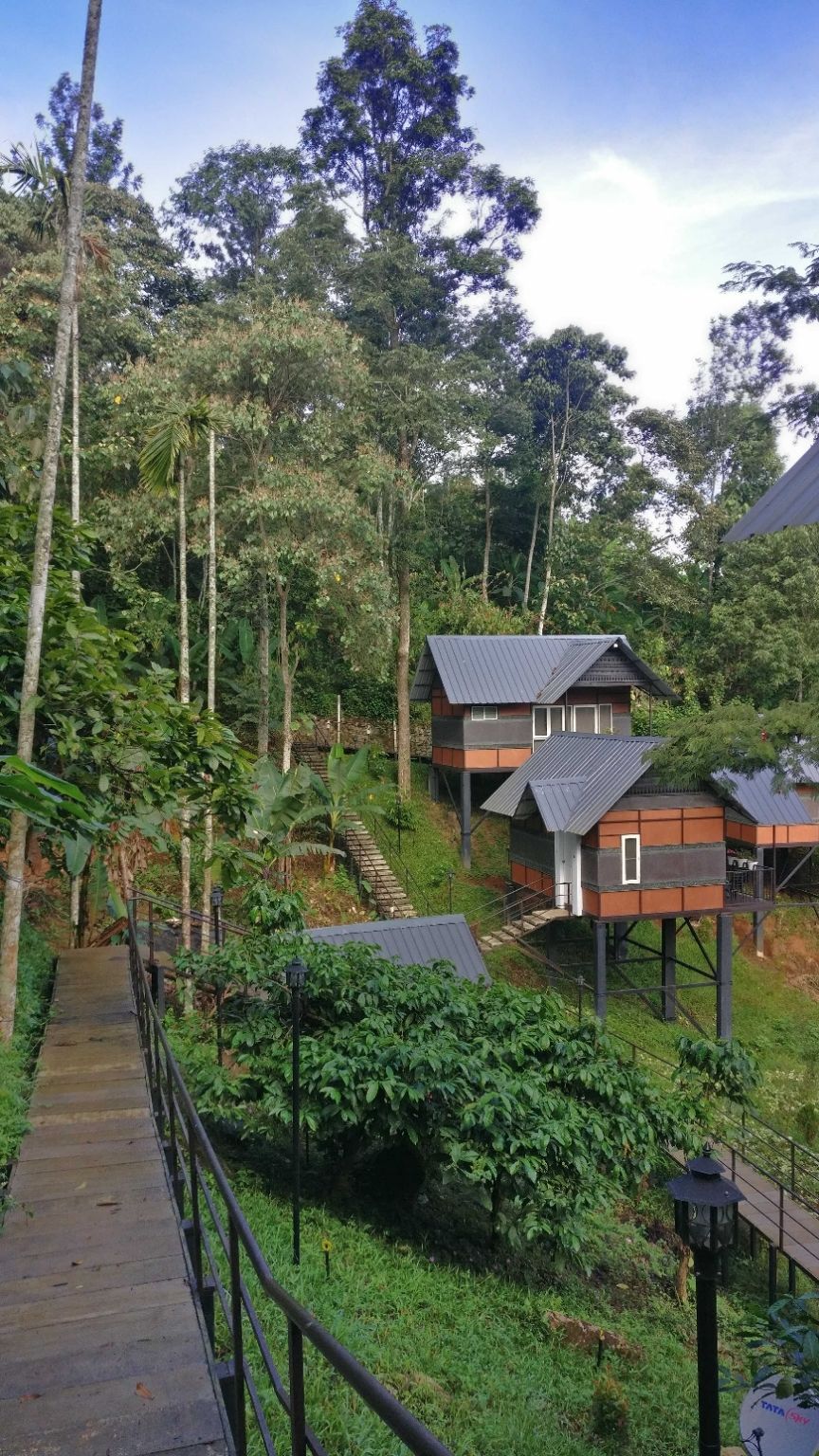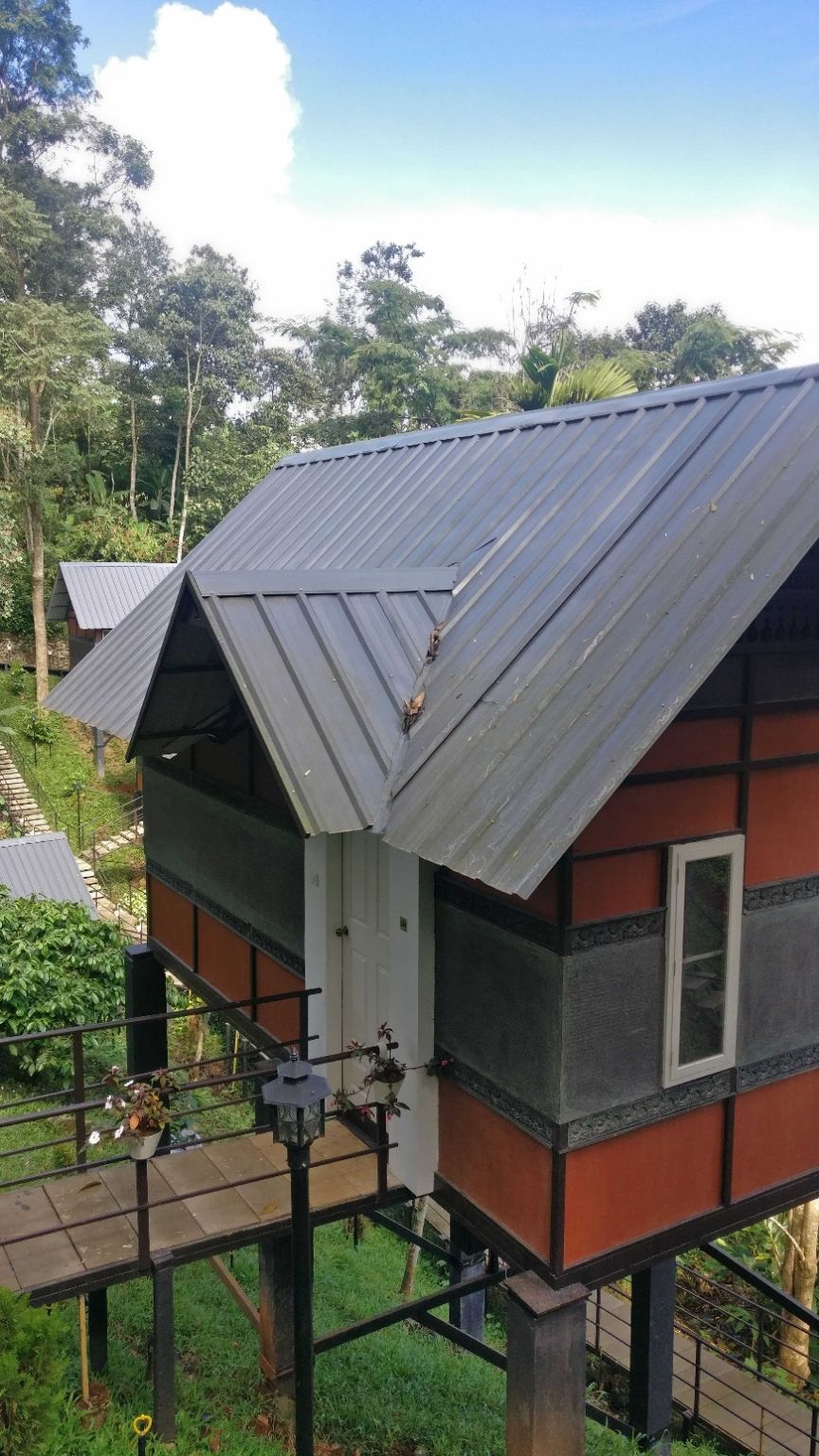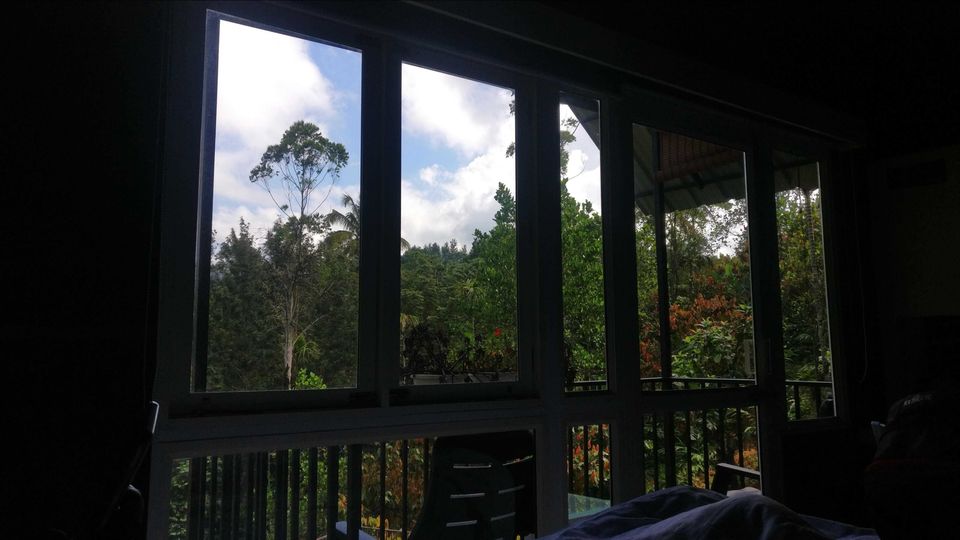 The Misty Mountain resort is just along the road and at the starting point where major attractions of Munnar actually start. Thus, very convenient place to stay. I guess this sentence will be true in case of every hotel in Munnar, but it does 'Have a great view!'
As the name suggests, you get to witness mountains covered in cloudy mist all the time. The top floor of the resort has a secret garden. The most surprisingly beautiful part is the stairway attached to the garden that takes you to the top of the hill on which the resort is situated. The view from the top, is breathtaking. Don't believe me, just see the pictures attached !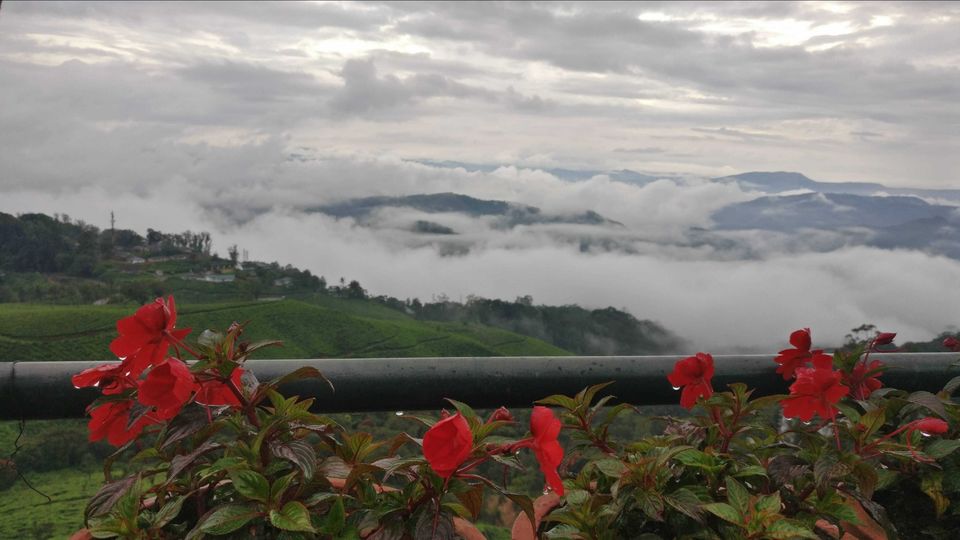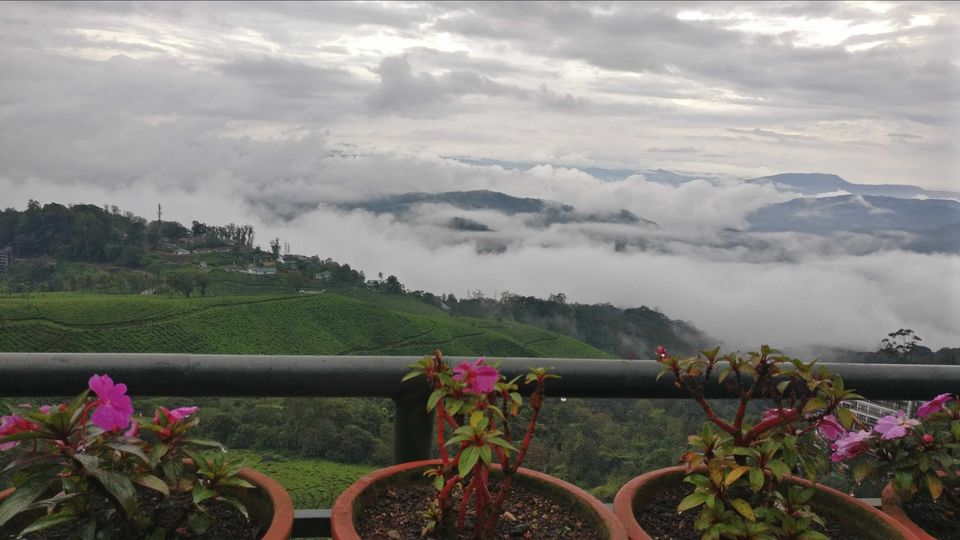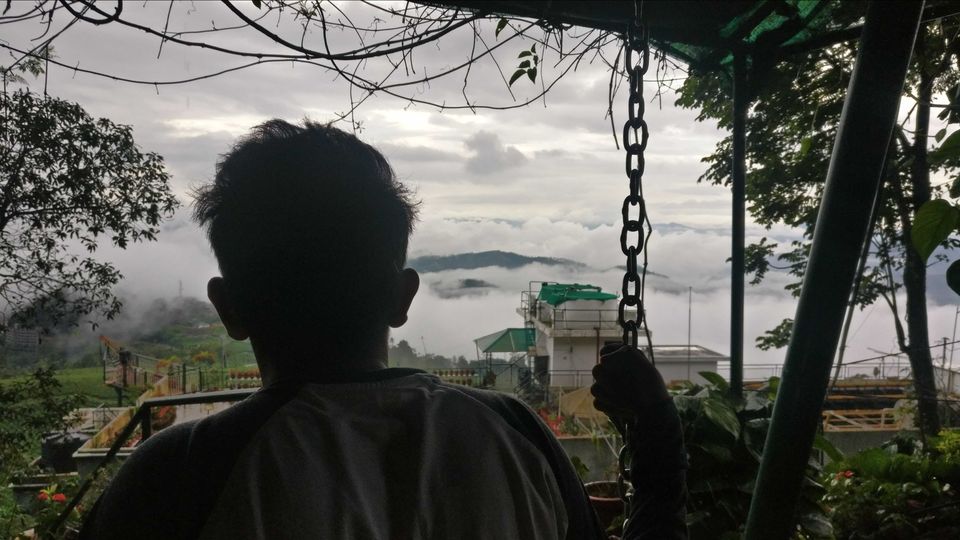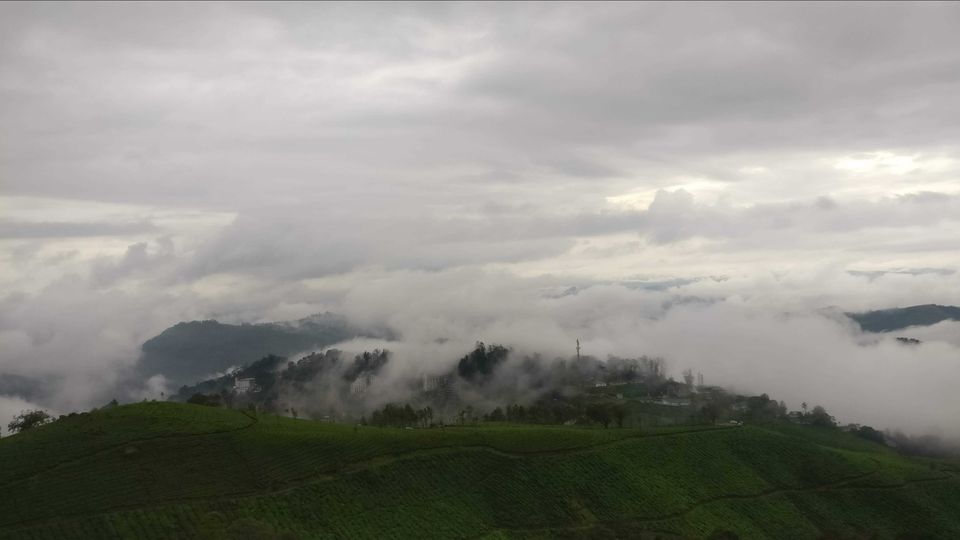 Below mentioned are few points visited in a day long site seeing trip in Munnar-
Our last stop of the mesmerizing Kerala, was Eravikulam National Park. We were basically there to see the season's attraction, Neelkurinji flowers that only blooms once in 12 years! One has to get the National Park tickets online and from the park's gate, buses will take you to the base. If you wish to cover everything that the park offers, you must take hike towards the top station.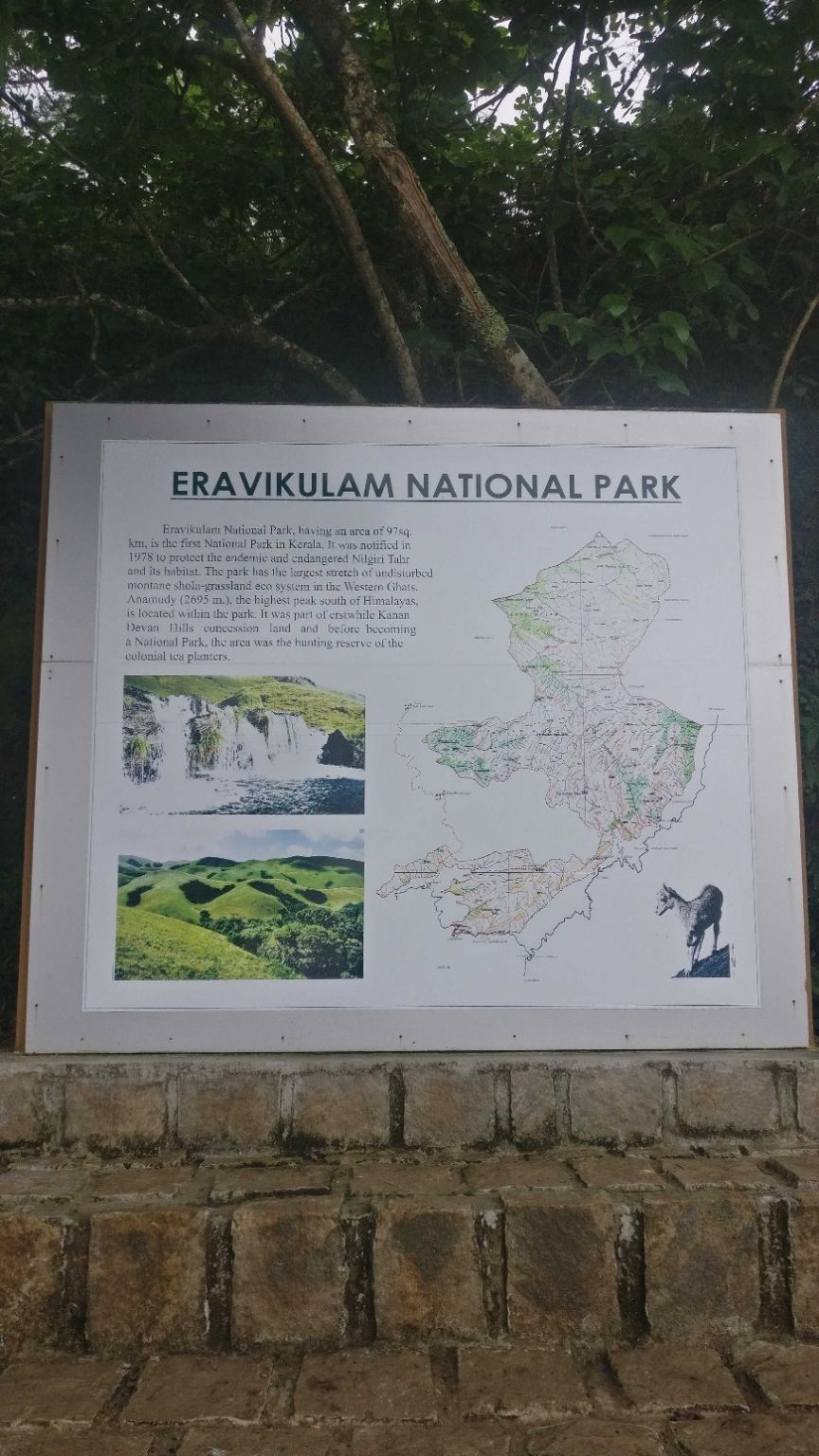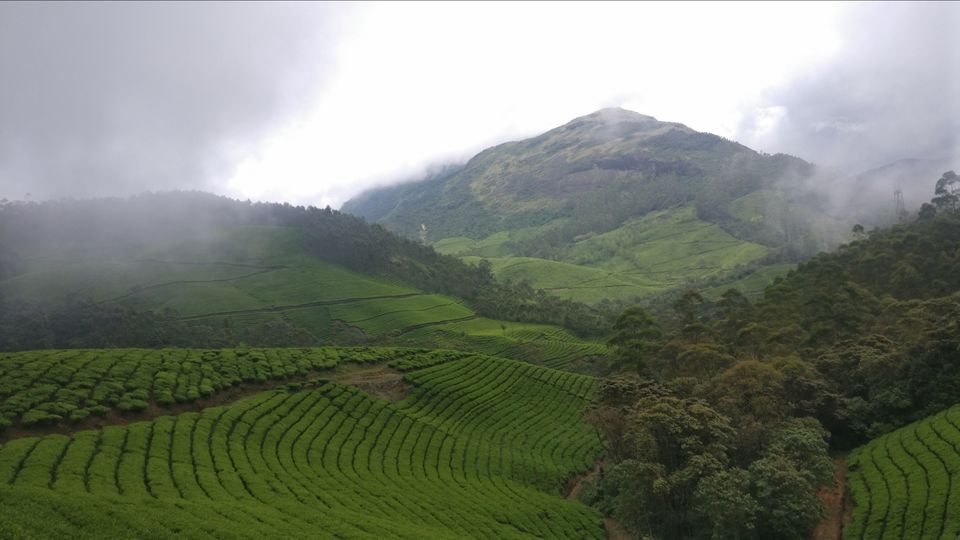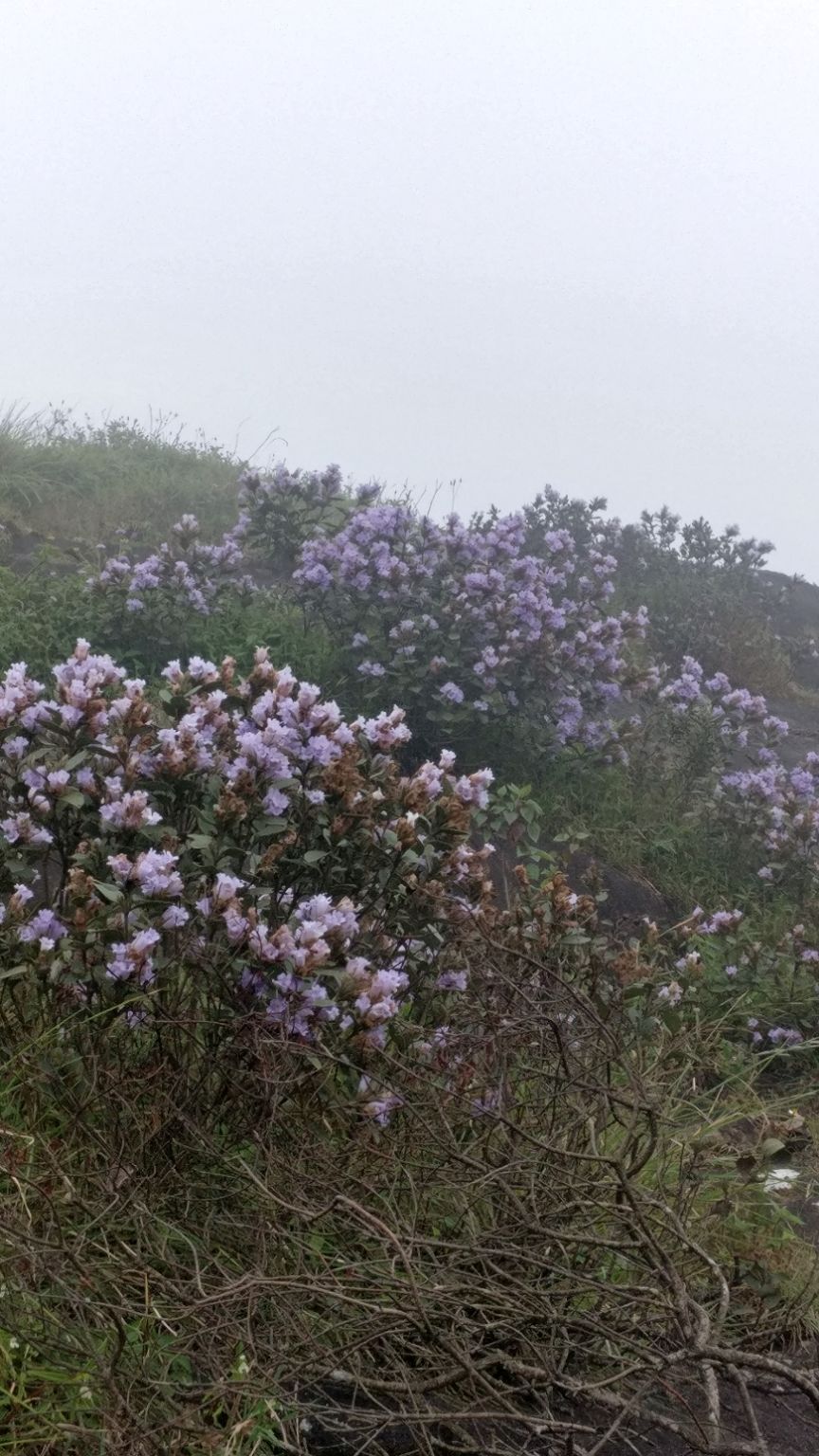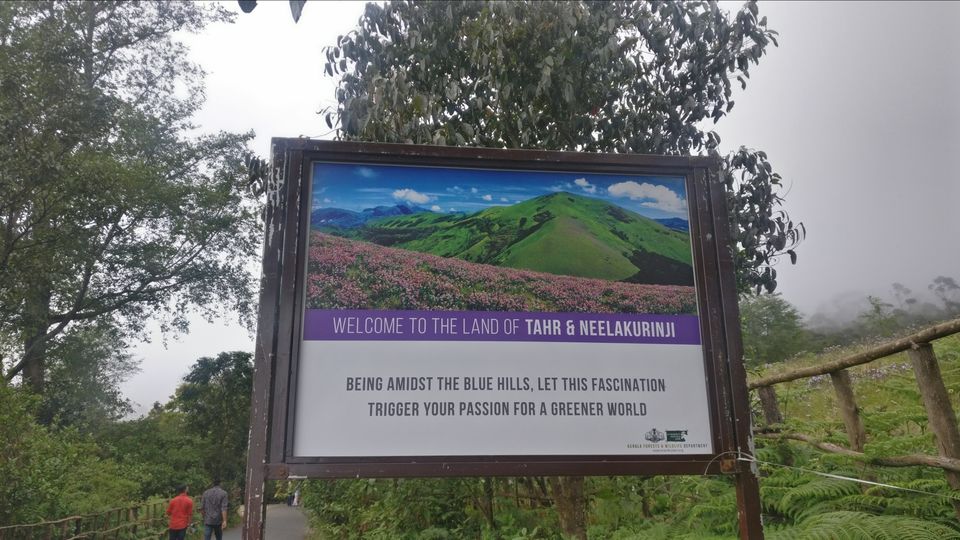 On our way to Kochi airport to travel back home, we visited a Kerala silk sarees factory outlet. (My mother wouldn't have let me enter home without Kerala sarees!) If you chat a bit with your cab driver, he/she will let you know the best places to buy anything that you want to.
Bidding farewell to Kerala, we filled our bags with not only the souvenirs we bought, but also with memories that are going to stay in our hearts till the very long. From Alleppey's backwater to Munnar lush green tea hills and to Varkala's pristine beaches, we now know why they call it- 'God's own country!' No matter how beautiful narrations anyone gives of the place, it'll never be enough till you visit it yourself. And no matter how many places/ states/ countries I'll visit in future, Kerala will always have that special place. Always! (Like Severus Snape said it! :) )