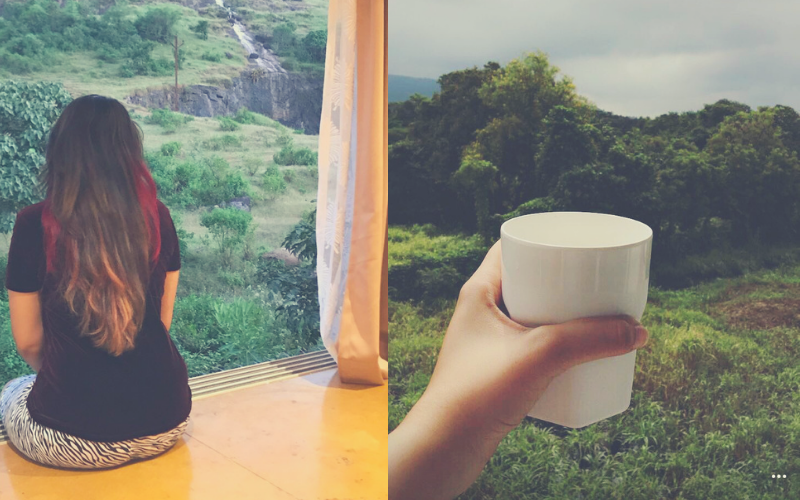 There are so many weekends or days off where you wake up late, keep lying on the bed, scroll through your Instagram feed while simultaneously messaging your friend wishing you guys could just run away from the constant buzz of the city, to the palm trees of the sandy beaches or the mighty oaks of the foggy hills.
And, how many times have you actually done it? Zero?
The heart wants what it wants and so it is your duty to fulfill this intense longing of your heart to travel. This new travelling phenomenon is for everyone out there with itchy feet.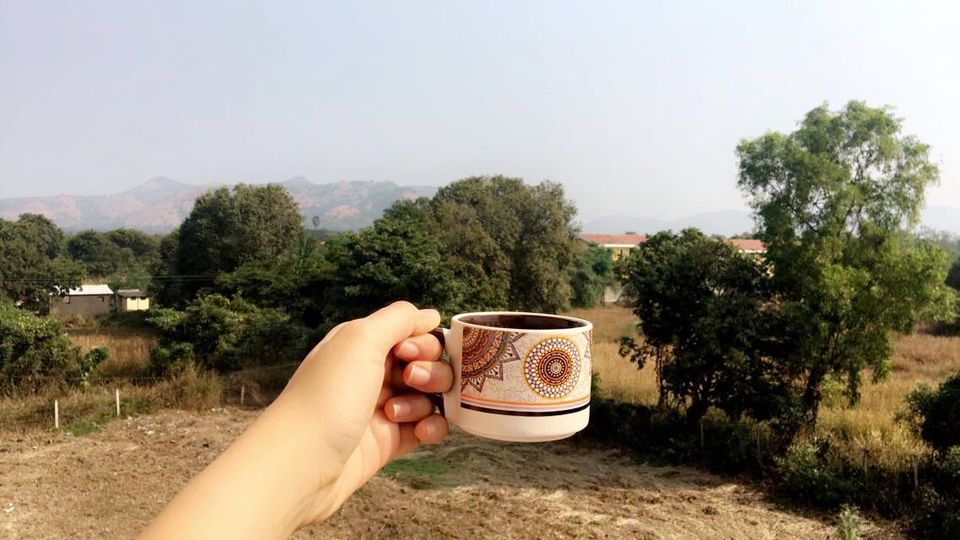 I call it a "Pajama trip", you can call it an impromptu trip or impulsive traveling!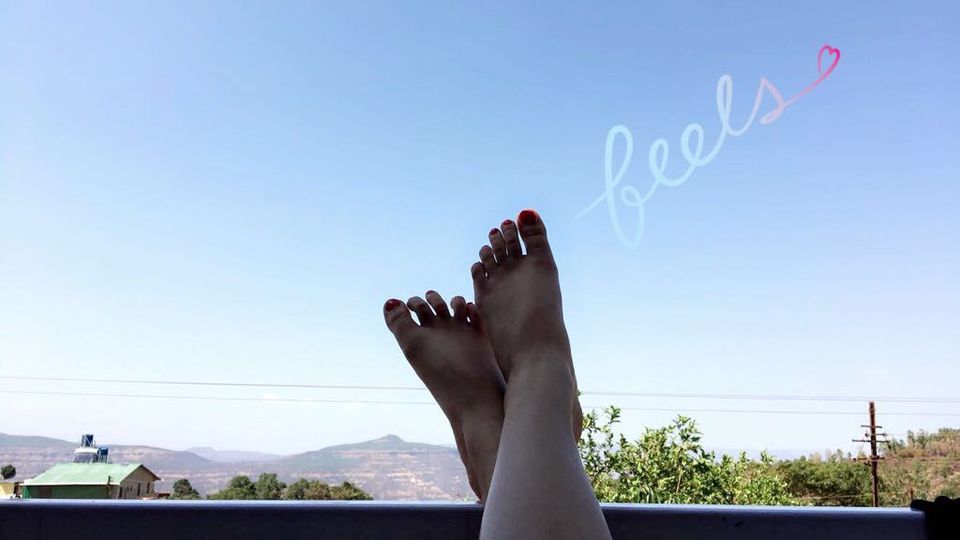 A Pajama trip means that if you feel like going away on a trip, you do not think about it for more than an hour, you bundle up your friends in their night-wear /home-wear, pack up the essentials and just leave.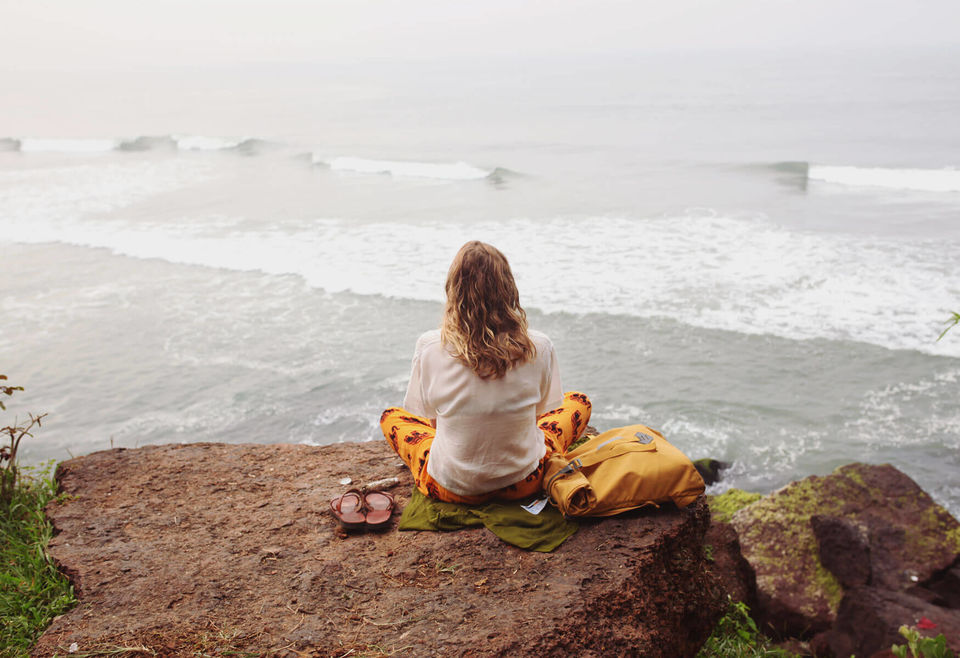 Ditch the long discussions and the pointless Whats App chats, give the pre-planning and heavy luggage a skip. Work on an impulsive thought, go on an adventure and just live in the moment.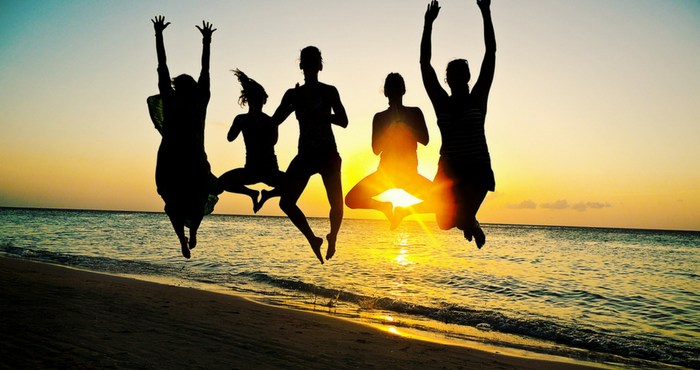 The Pajama-Trip bag:
If you wish to go on a series of Pajama trips then it's best you prepare a small backpack that you never empty. It'll save you oodles of time and you'll never forget to take anything, whenever the plan is on, all you need to do is go home, pick the bag and leave.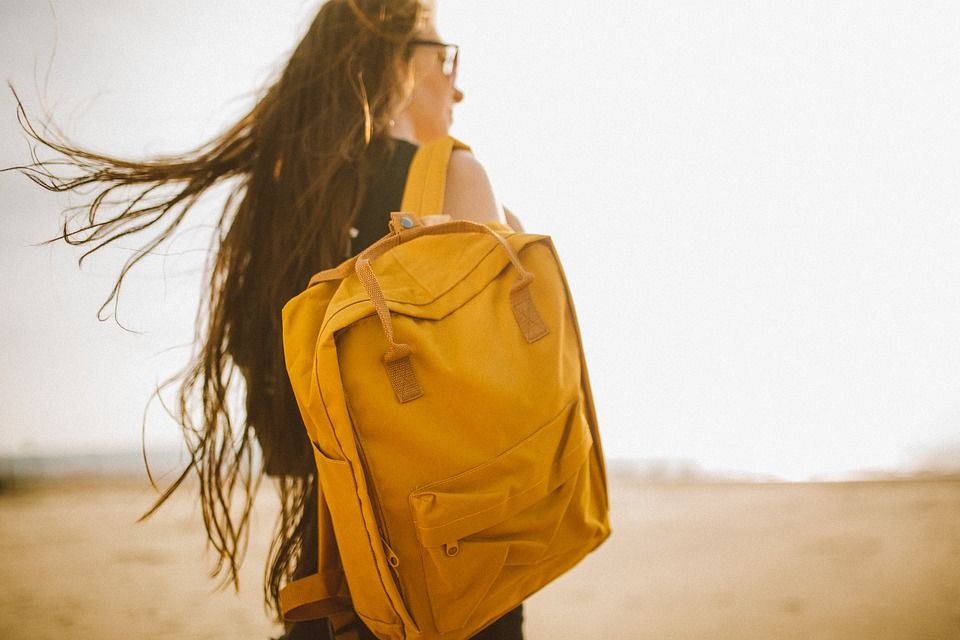 Essentials you must pack in the bag:
1.) Some clean inner-garments and an extra pair of clothes.
This will be extremely useful if you end up at a waterfall, a water-park, a resort that has a crazy swimming pool or just in case you reach the place and decide to spend a few nights there.
2.) Sanitary Napkins/Tampons (very important! Girls, we don't wanna miss this.)
3.)Medicines
All the basic medicines that one may require from crocin to a tablet for road-sickness (you may not need it but a friend or a fellow-traveler may and it's best to always be prepared) and of course if you're on some prescribed medication.
You can also include a mini-relispray and some band-aids. Since these are totally unplanned trips, there are chances you may injure yourself during a random hike, trek or an adventure activity that you may participate in.
4.) Cash
The most important item to keep in your backpack. Always keep around 4000- 500o rupees spare cash in this backpack. It does not mean that you'll spend this amount on every trip, this is just to prepare you for any unpredictable emergencies, since most remote areas do not have ATMs.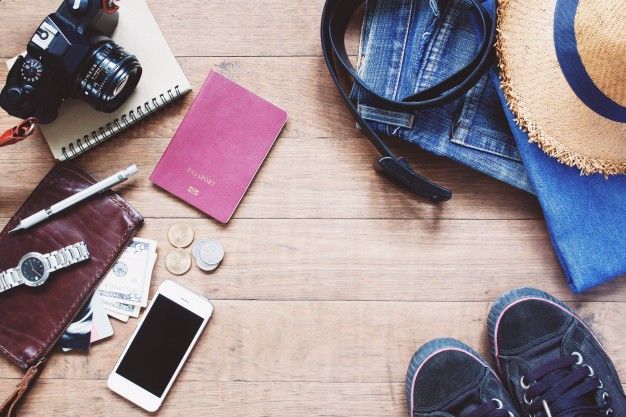 5.) Sunglasses/Cap
Because, hello! we need to look cool for the photographs (and protect ourselves from the harsh sunlight)
6.) Sanitizer and Soap
7.) Phone Charger
Do not depend on your friends for a charger, always carry your own. And in case you own a power bank, do add it to the bag.
8.) Deodorant and a Mini-Toothpaste
9.) Government Id Proof (Aadhaar card, pan card, driving license anything like that)
10.) Weather Cover
If you're traveling during the rainy season then a rain-coat and a hoodie or a jacket for the winters.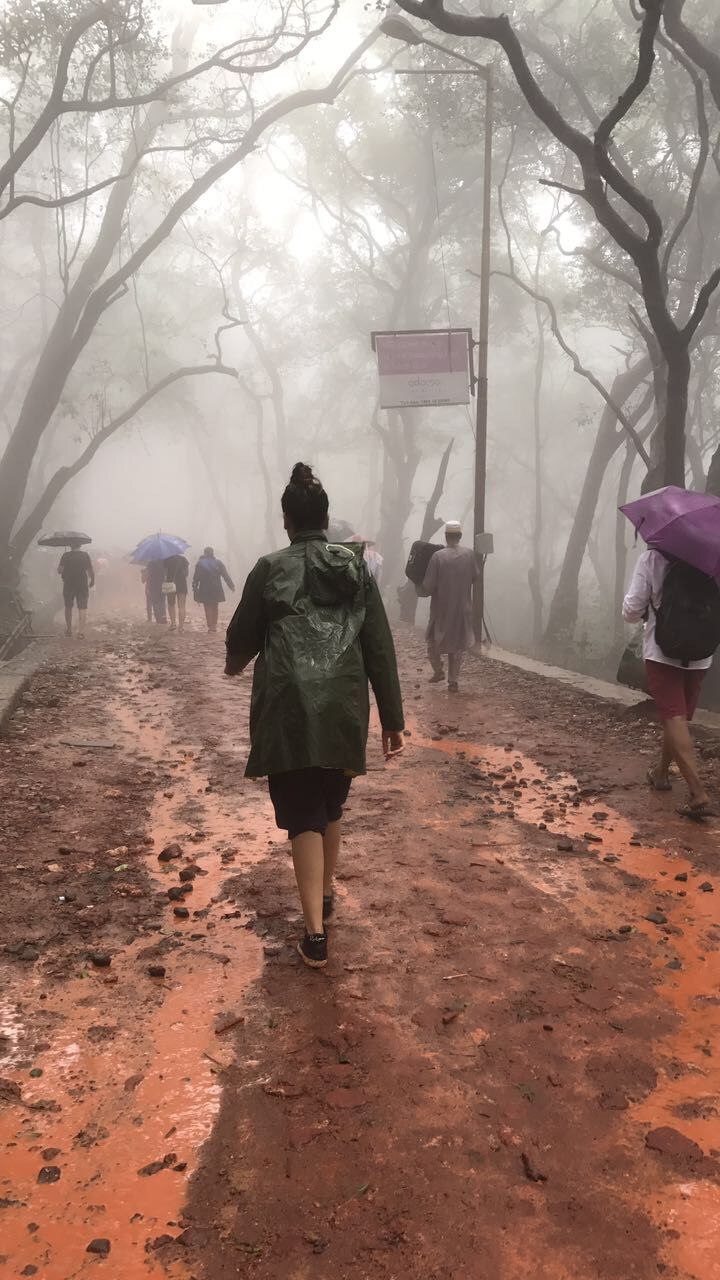 The Pajama Trip Outfit
The most exciting part about these trips: it is recommended that you wear a really comfy (if possible, cute too) pajama/loose pants and a t-shirt, along with sturdy sports shoes.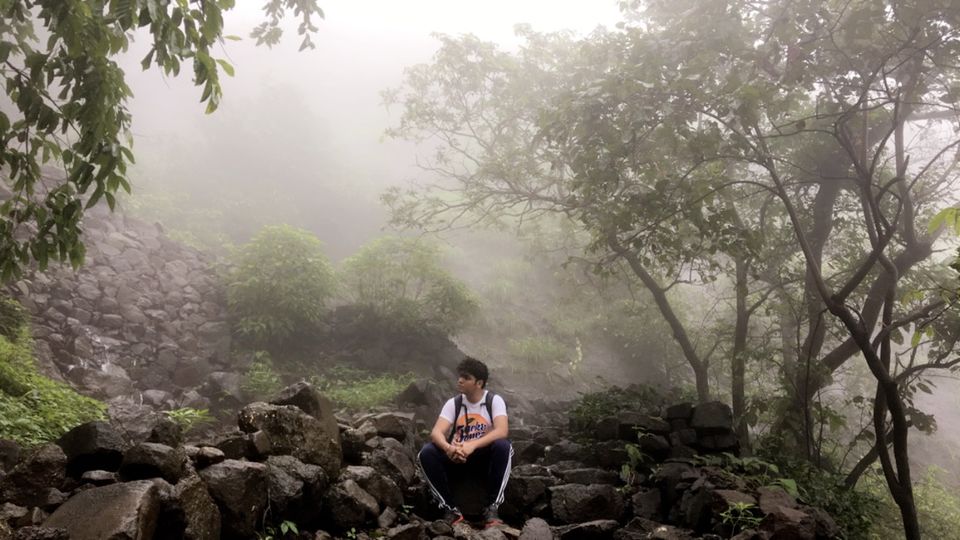 Apps to download:
It will be really helpful if you keep certain apps downloaded on your phone in advance.
IRCTC: A train journey in the country is actually an integral part of a real travel experience. The Indian Railway Catering and Tourism Corporation Limited (IRCTC) has an app that allows you to book tickets easily, check schedules, PNR status and it makes train travel a lot easier in India.
This one is an alternative app.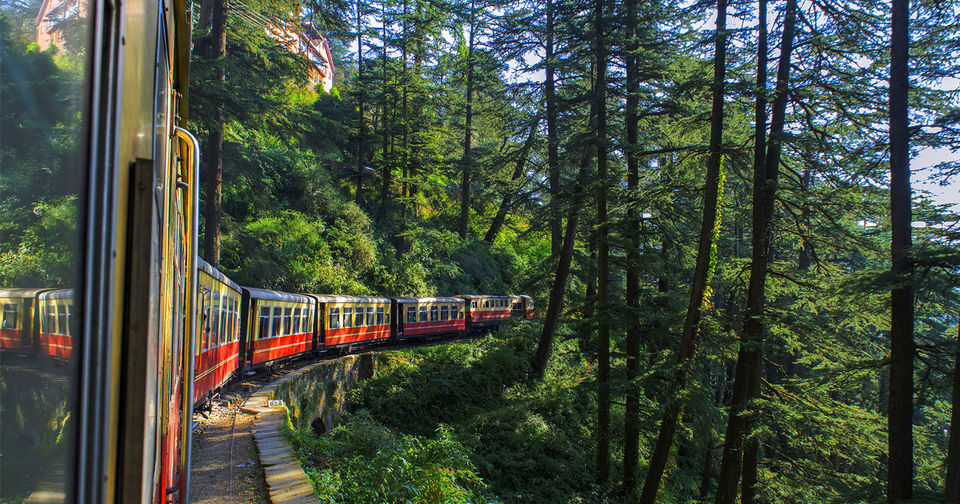 M-Indicator: While this one is strictly for people living in Mumbai, you must download the local transportation app for your city – it has to have the local train,bus,metro and ferry schedule. It can be easily found on app store/play store for most of the cities.
Redbus: Quickest & safest way to book bus tickets based on your preferred bus operator, departure times, prices, bus types, pickup & drop off points, ratings & reviews. Choose seats & pay securely using popular payment options.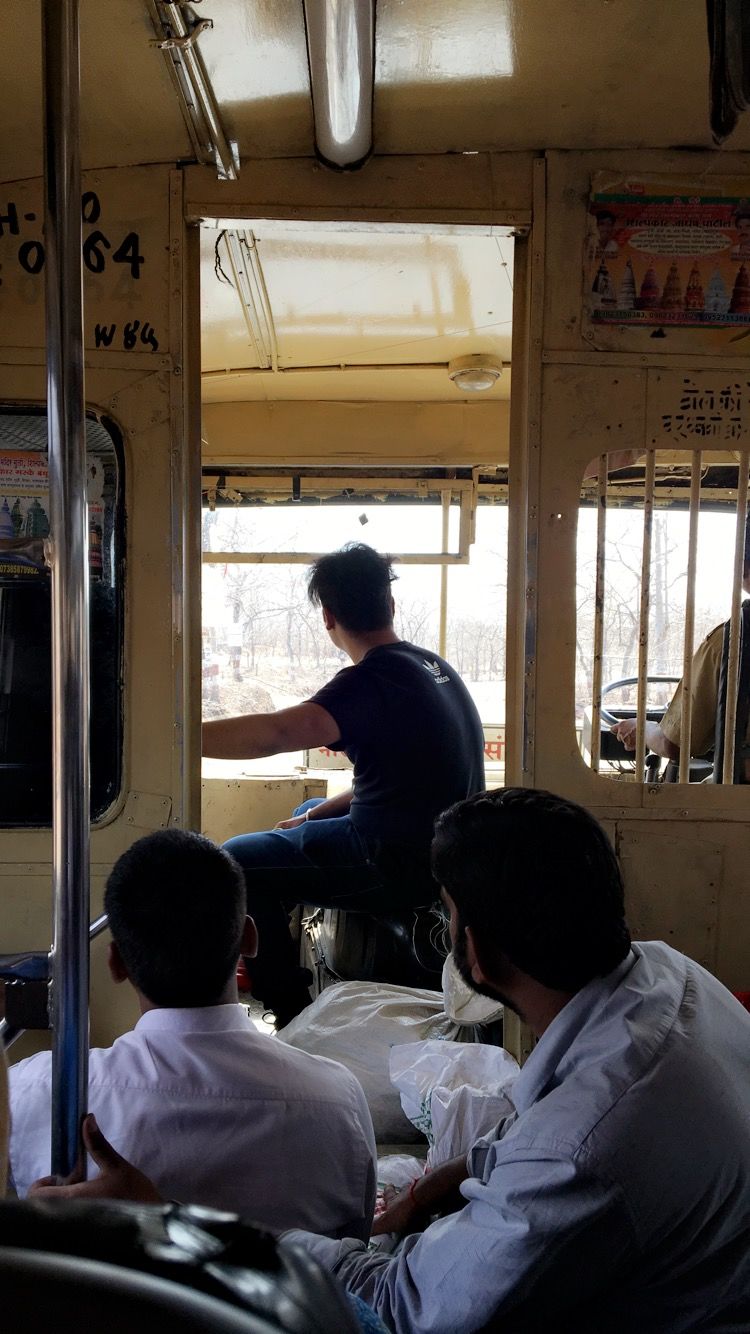 Google Maps: It is already installed by default on major phones and almost everyone uses it daily now.
Ola/Uber Cabs: Many mistake them for only intracity cab service that covers metros and some more top cities, but Ola and Uber also provide long distance and out-station cabs at different rates. You can put in the locations and check the rates and availability.
Booking.com: Booking.com is a website and travel search engine for lodging reservations. It is currently the largest accommodations platform in the world. The offerings include hotels, home-stays, inns, apartments, and guest-houses. The booking process is extremely easy and you don't have to make any payments beforehand.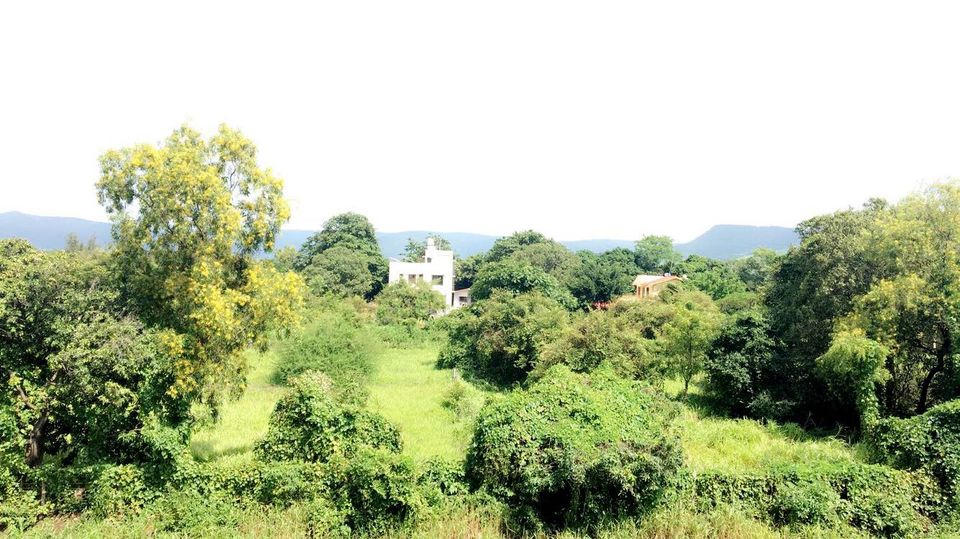 Make My Trip: This is another one of the most popular apps for flight and hotel bookings in India. It offers great offers, some of the lowest airfares, as well as, exclusive hotel deals.
How to pick the destination for your Pajama Trip:
If you already don't have a place in mind, you can try this fun technique. Make a quick list of all the places within 100-250 km from your city or town. You can use Google's help for this or add the places you've heard about or always wanted to go. You can also increase the distance if your gang is up for it and actually travel to a destination that is farther-away, on an impulse! Finally, write down all the names on different chits, fold, mix and throw them out. Ask the luckiest member to pick one chit. Voila!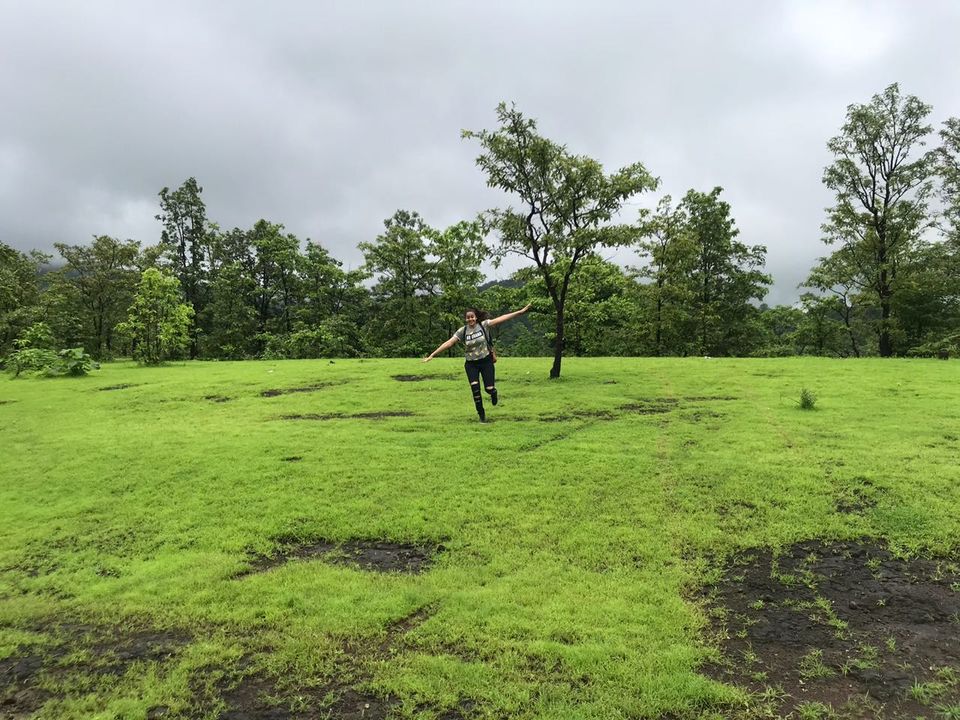 Off-beat destinations from Mumbai for your first Pajama-Trip:
There are many ways to travel to the places mentioned below based on your budget and other preferences. All of these places are accessible from Mumbai by roads, so if you have your own vehicle, a road-trip is an incredible option because you'll get to experience a scenic drive through the villages, waterfalls, peaks and picturesque landscapes bordering the highways.
Alternatively, you can also book an out-station Ola or something similar if your wallet permits you, or if you're a big group of friends and the cost will get split.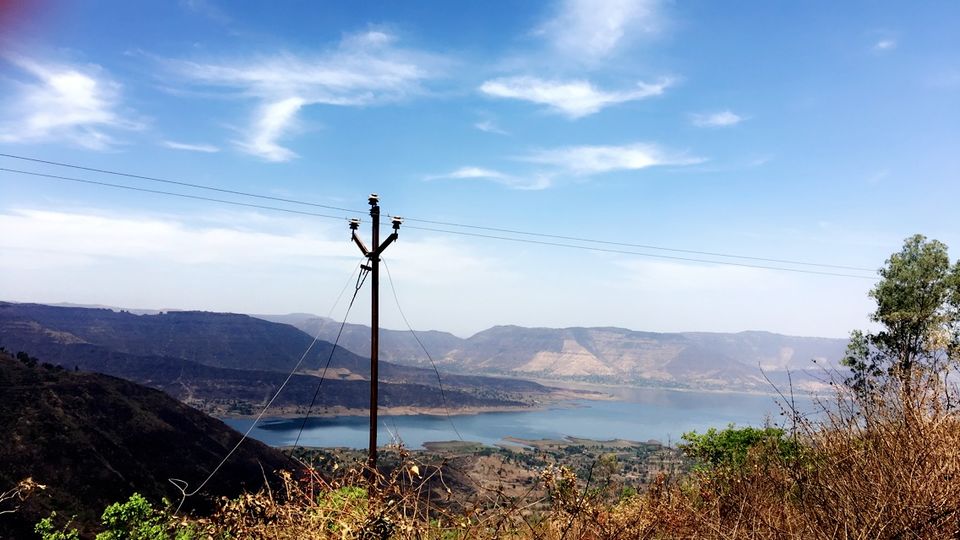 Shooting Stars At Malshej
Even though Malshej Ghat is ultra-famous during the monsoons, it exhibits a tranquil and incredible beauty during the summer and winter months (which are actually the off-season) Trust me there is nothing to put you off in this so-called "off-season".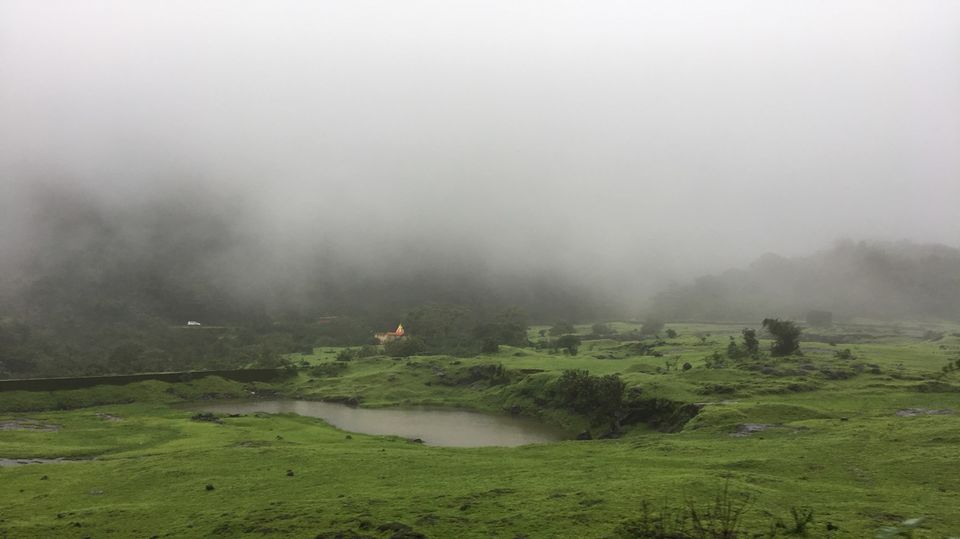 In fact, I have been to Malshej during the summer month of April when we were greeted with an unexpected hail-storm which made the landscape gorgeous and the weather was mind-blowing. Minus the throngs of tourist that crowd the place, we just witness another side of this "no-network zone" There is no proper establishment for miles from the MTDC resort (the only accommodation in Malshej) and at night I actually spotted shooting stars in the velvet blue sky that was bejeweled with constellations finally fulfilling my "Kuch Kuch Hota Hai" fantasy.
Distance from Mumbai: 127 km (around 3 hours)
How to reach: The nearest railway station to reach Malshej Ghat is Kalyan, which can easily be reach by the local train from any central line station. From Kalyan station, head to the ST Bus depot which is right outside the station. There are plenty of buses plying from Kalyan to Malshej at regular intervals.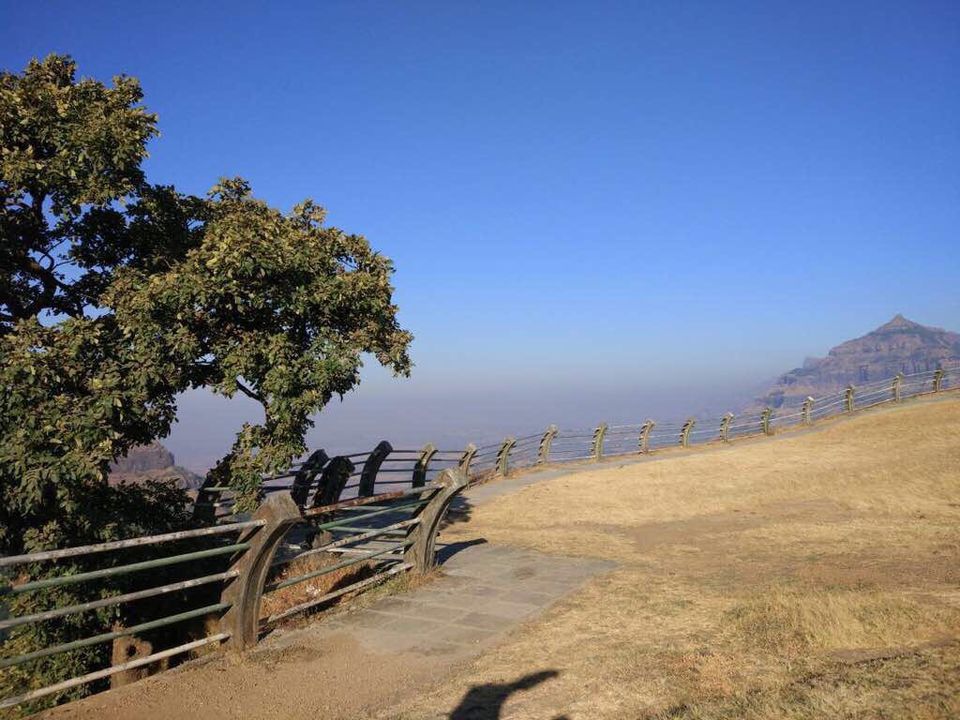 Breakfast At Jawahar
Jawhar is a place with abundant nature's beauty, vibrant cultural heritage, and several man-made marvels. You can try the authentic spicy and tangy missal pav or the crispy hot vada-pavs surrounded by the dense cover of the lush green landscape and the murmuring of the cascading Dabdaba Falls in perfect harmony with bird chirping in the background.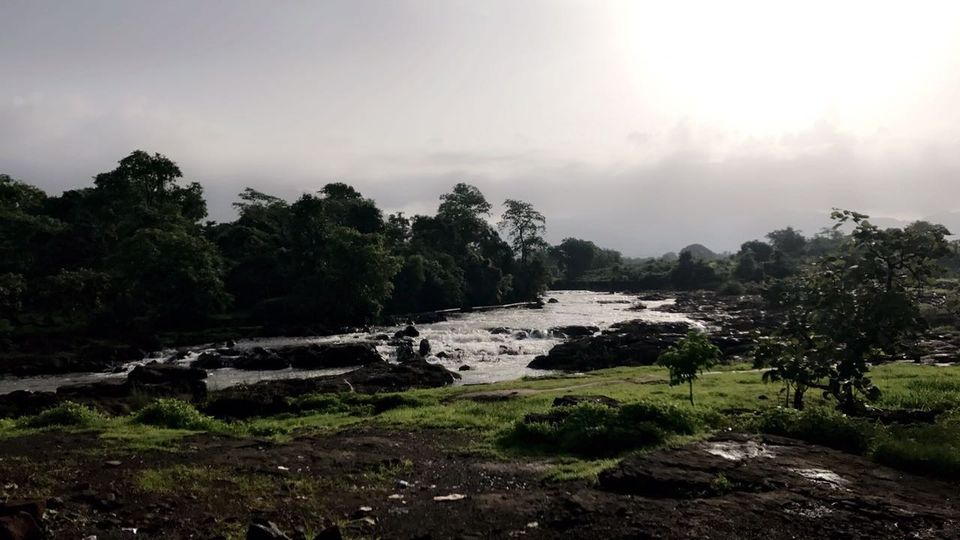 There are many stalls that also serve up piping hot Maggi, crunchy onion-potato bhajis, chai and omelets near the sunset point.
Home to the Warli, Kolcha and Kukana tribes, Jawhar is noted for Warli paintings. It boasts of several interesting places like Jai Vilas Palace, Bhopatgad Fort and breath-taking vantage points like Hanuman and Sunset.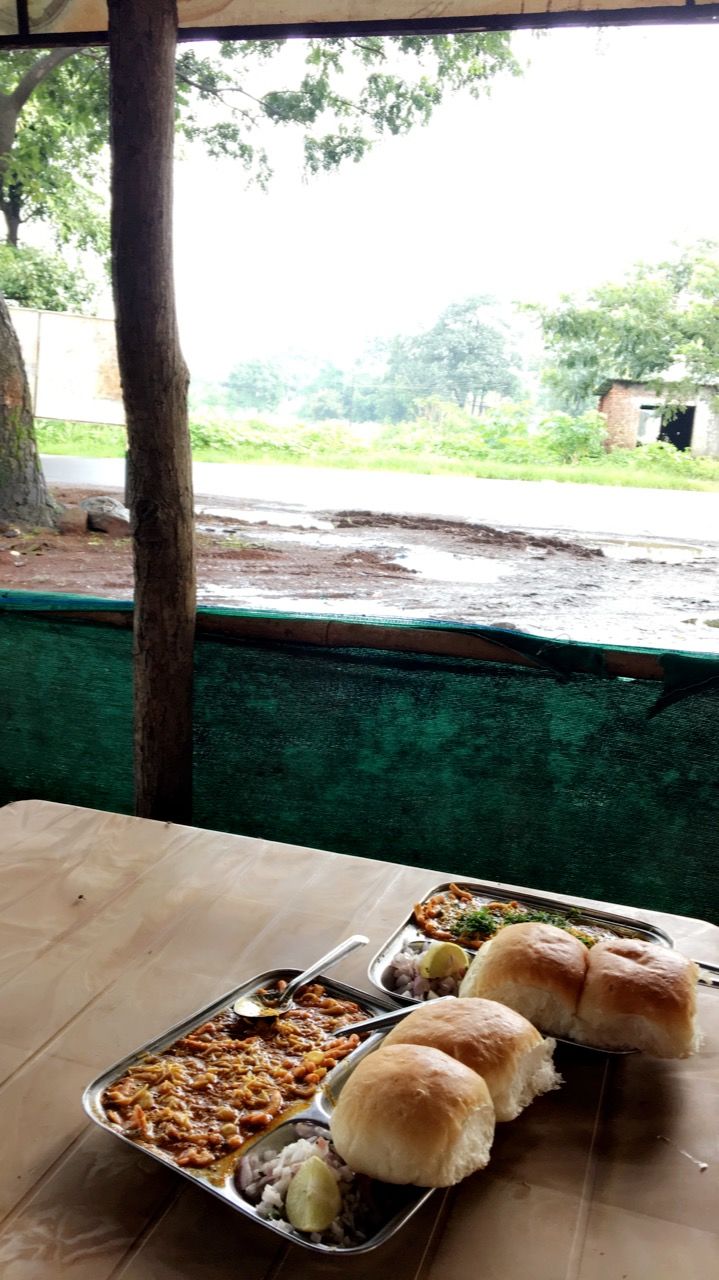 Distance from Mumbai: 140.6 km (3 hours 20 mins)
How to reach: Dahanu Road Station is one of the closest railway stations to Jawahar. You can travel to Dahanu Road by the Mumbai local train from Dadar or any other stations in the western line. From Dahanu road you can travel to Jawahar by State Transport Buses, it'll only take an hour. You can also take a direct State Transport bus to Jawahar from Thane (but the frequency may be less). Other stations close to Jawahar are Igatpuri and Nashik where you can travel to by outstation trains from Mumbai, and then take share cabs or buses to Jawahar.
Beach Bliss at Murud
Vast pure serene beaches dotted with palm and coconut trees are a pure therapy in Murud. Murud- Janjira is a picturesque little fishing village on the lush western coast of Maharashtra. It has a variety of untouched breath-taking beaches from black sand, brown to the ochre yellow, with zero to little tourist population in sight! The hamlet also has a rich cultural heritage and beautiful monuments that go way back in time.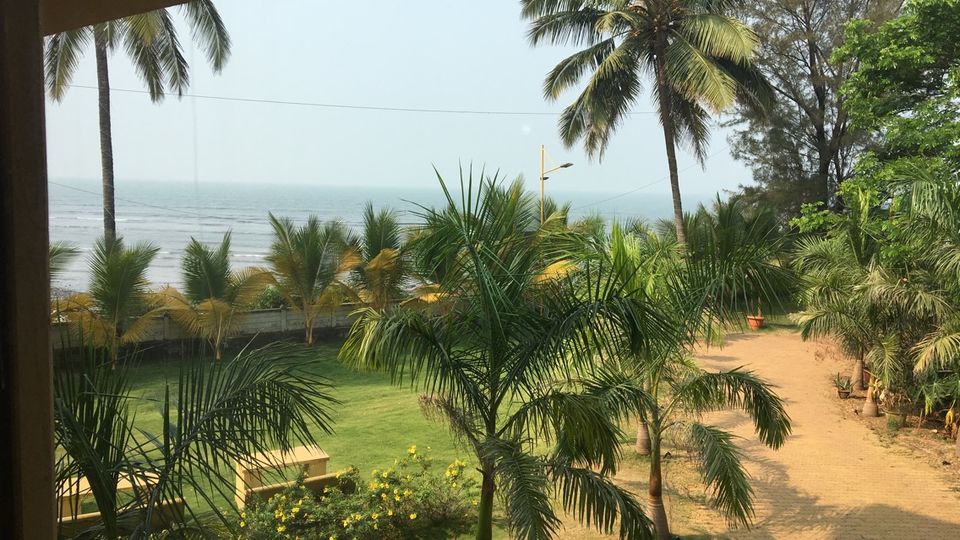 Distance from Mumbai: 240 km (around 6 hours by road)
How to reach: The nearest railway station to Murud is Roha. There are many out-station trains from CST, Thane to Roha and even local trains ply from Panvel to Roha but at limited timings. From Roha Railway Station, you can either go to Roha Bus Depot (1 km away) where you can find buses that'll direct drops you to Murud. The buses keep coming at regular intervals of 30 minutes. You can also get cabs and auto-rickshaws from the station that'll take you to Murud.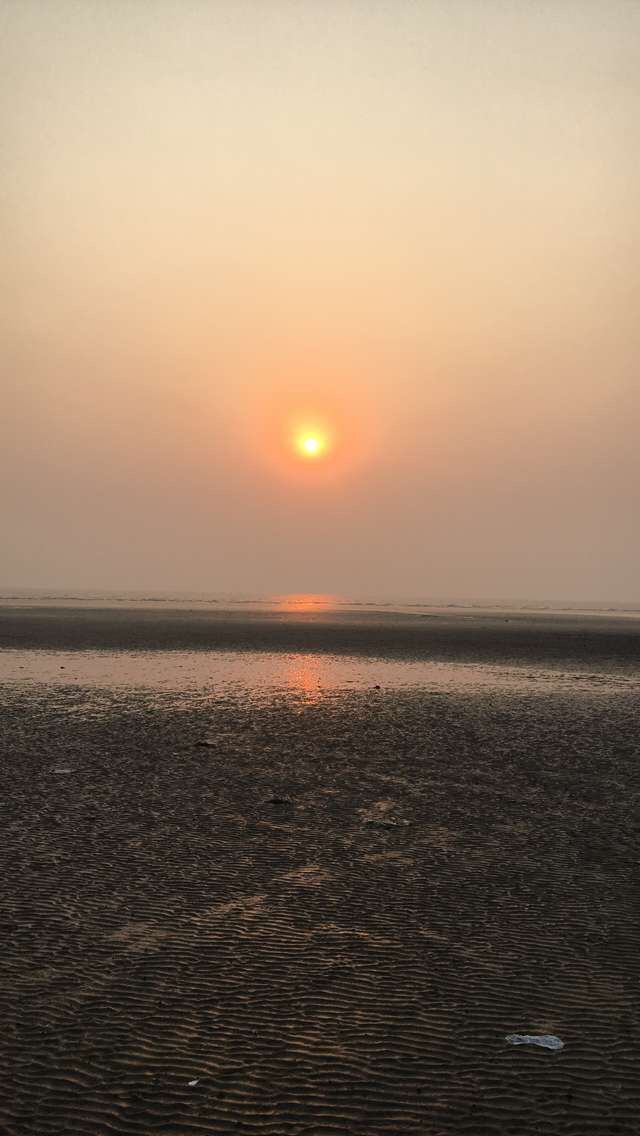 Discover New in Old Alibaug
While the main town of Alibaug is pretty commercialized, there are many beaches and remote areas that tourist have yet to discover (luckily for us!) Kihim beach, Varsoli beach and Revdanda are some of those isolated places. You can watch the sunset in the vermillion sky and at the same time the moon comes up at Varsoli beach, indulge in some water-sports at Kihim or camp out at some of the tents by the shores of the Revdanda.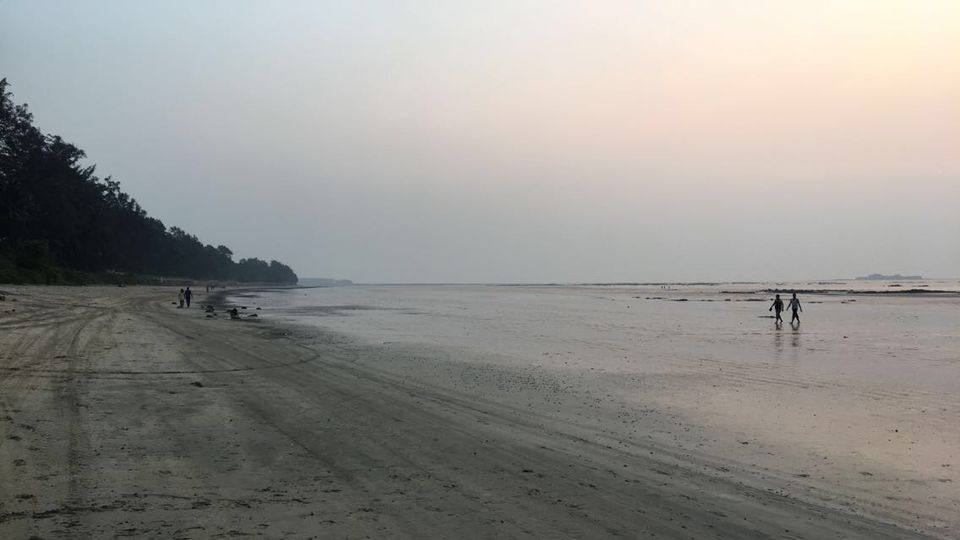 Distance from Mumbai: Varsoli Beach 96 km (2 hours 30 mins) - Kihim 96.5 ( 2 hours 40 mins), Revdanda Beach - 110 km ( 3 hours)
How to reach: Taking the ferry from Mumbai to Alibaug is the fastest and the most hassle-free mode of transportation. You can take the ferry from Gateway of India which sails you to the Mandwa port, on-route you can appreciate the sea-breeze, bask in the sunshine, watch the Mumbai skyline disappear and have an incredible sailing experience. Once you reach the Mandwa port, they have buses to take you to Alibaug, which is included in the ferry ticket price itself. There are also many types like AC, Non-AC, Upper deck, lower deck seats.
If it is your lucky day, you might actually get to sit in front of the ferry and have a "Titanic" moment of your own.
You can check the ferry ticket costs and schedule from Gateway to Mandwa on the M-indicator app. You can buy a ticket from the booths located near the Gateway. The ferries keep coming at regular intervals throughout the day and it's very easy to get on one, however, the service is disabled during the monsoon months.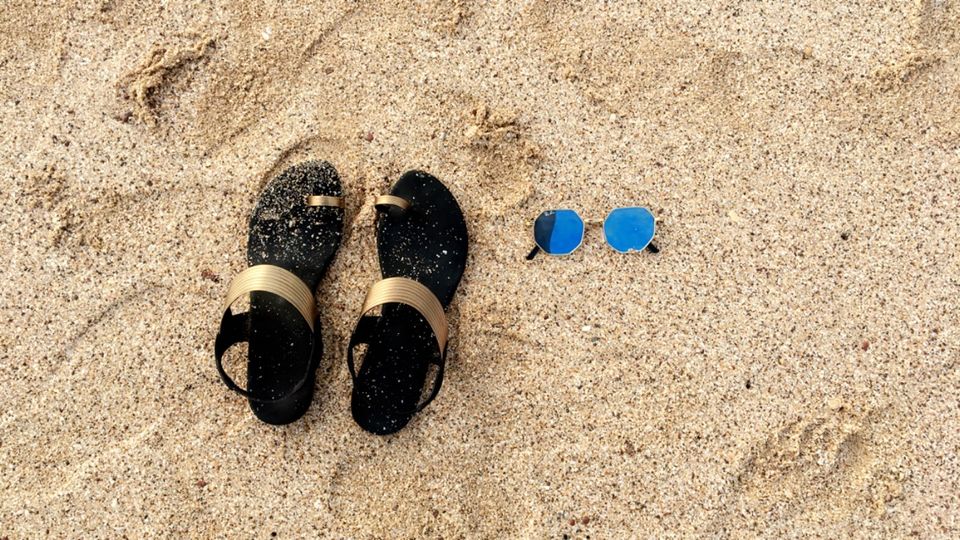 Conversations By The Lake at Bhandardhara
Bhandardara is the valley of treasures. Where nature's most contrasting elements exist in the harmony, from the highest mountain peak in Maharashtra (Kalsubai), to one of the largest lakes (Arthur Lake) and oldest dams (Wilson Dam) in the country along with waterfalls scattered all over its rugged terrain.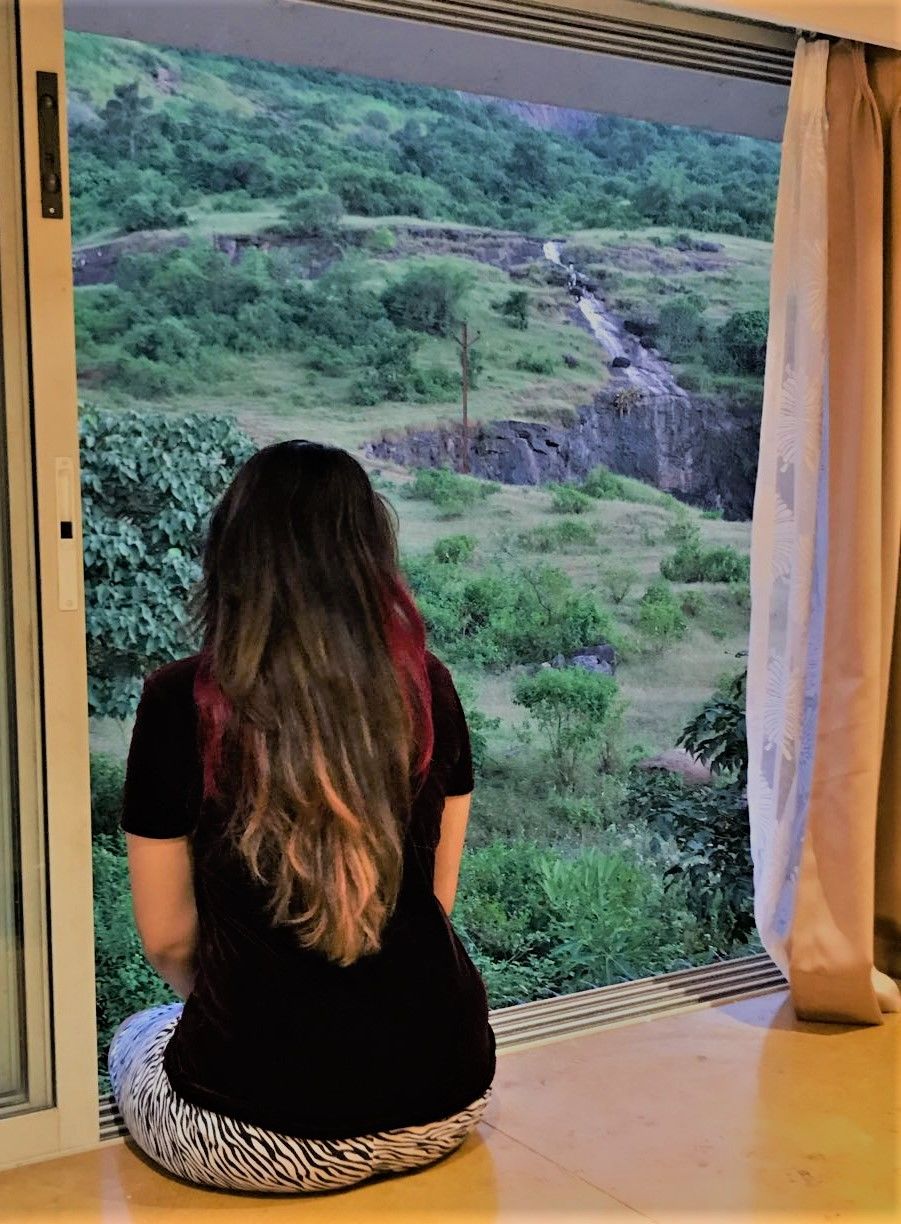 There are also many fireflies spotting camps organized here during the monsoons. The Arthur lake sits in midst of dense greenery and offers picture-perfect scenery with hills encircling the lake, where you can take a boat ride and watch the mesmerizing sunset. As the evening shrouds the landscape, you can switch on your Bluetooth speakers and dance to some Bollywood tunes or engage in a deep conversation by the lake-side.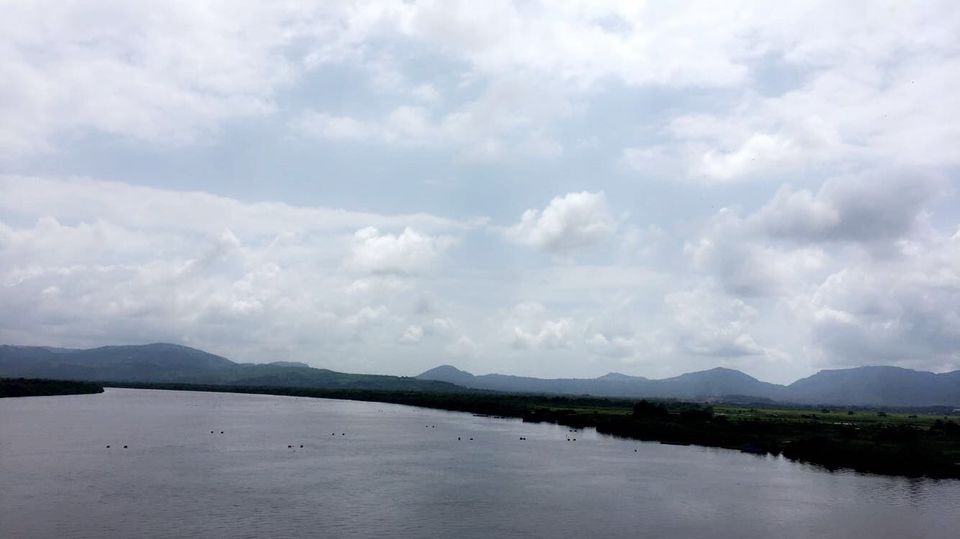 Distance from Mumbai: 164 km (3 hours 45 mins)
How to reach: You have to reach Kasara station by the Mumbai local train from any station on the central line. You can check M-indicator for the train timings. Once you reach Kasara station get down at the west side, you can find shared cabs outside that take you to Bhandardhara for a very affordable cost.
Morning Hikes At Sanjay Gandhi National Park
Many times, we tend to neglect things that are given to us and Sanjay Gandhi National Park is one such gem that Mumbaikars tend to overlook exploring. Its lush green cover counters much of the air pollution in Mumbai, leading to it being called the lungs of the city.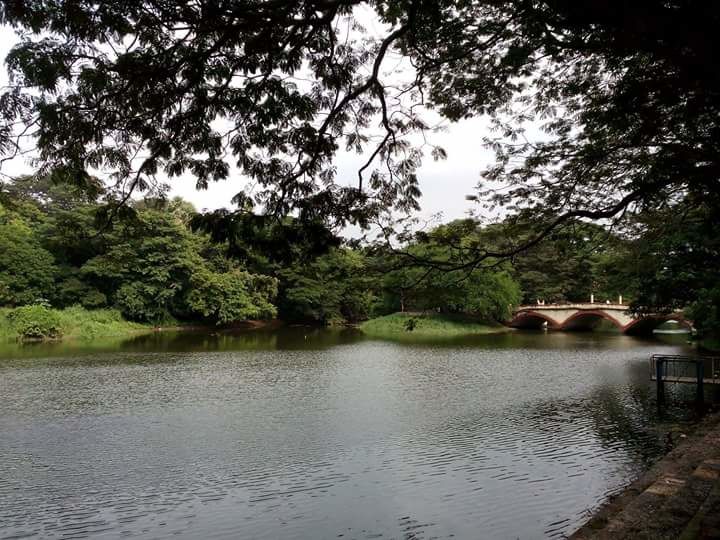 This place has immense historic, geographic, ecological and artistic significance. From a tiger resident population to over 2,000-years-old Buddhist caves, there's almost nothing this park doesn't have. The park has its own toy train or tram, called Van Rani (jungle queen) which runs on a narrow-gauge railway as well as boating rides.
A hike at Sanjay Gandhi National Park all the way up to the Kanheri caves passing by gardens, lakes, and waterfalls while licking up tangy raw-mango and star-fruits that the street vendors sell on the way, is an exhilarating experience.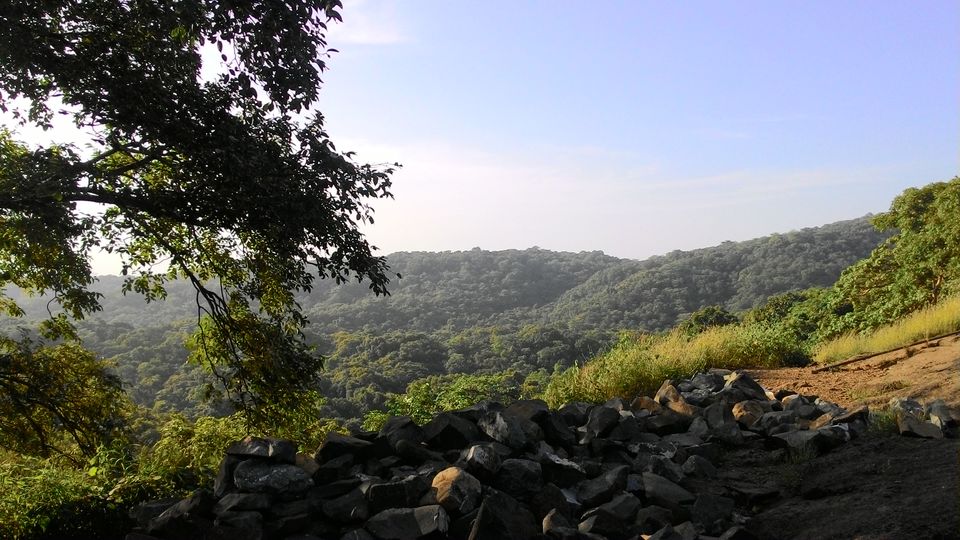 How to reach: Travel up to Borivali station by bus or any local transport. You can easily catch an auto-rickshaw for Sanjay Gandhi National park from anywhere in Borivali.
Tip: The park remains closed on Monday.
The Pajama Trip Gang: As thrilling and rewarding as the idea may sound, not everybody will be up for the idea of travelling in a snap (unless you are blessed with heavenly friends).
You need to talk to like-minded travelers or friends who are passionate about exploring new places, meeting new people, making new memories and most importantly living in the moment. And just in case you cannot find a companion, go on a SOLO pajama trip, who is stopping you?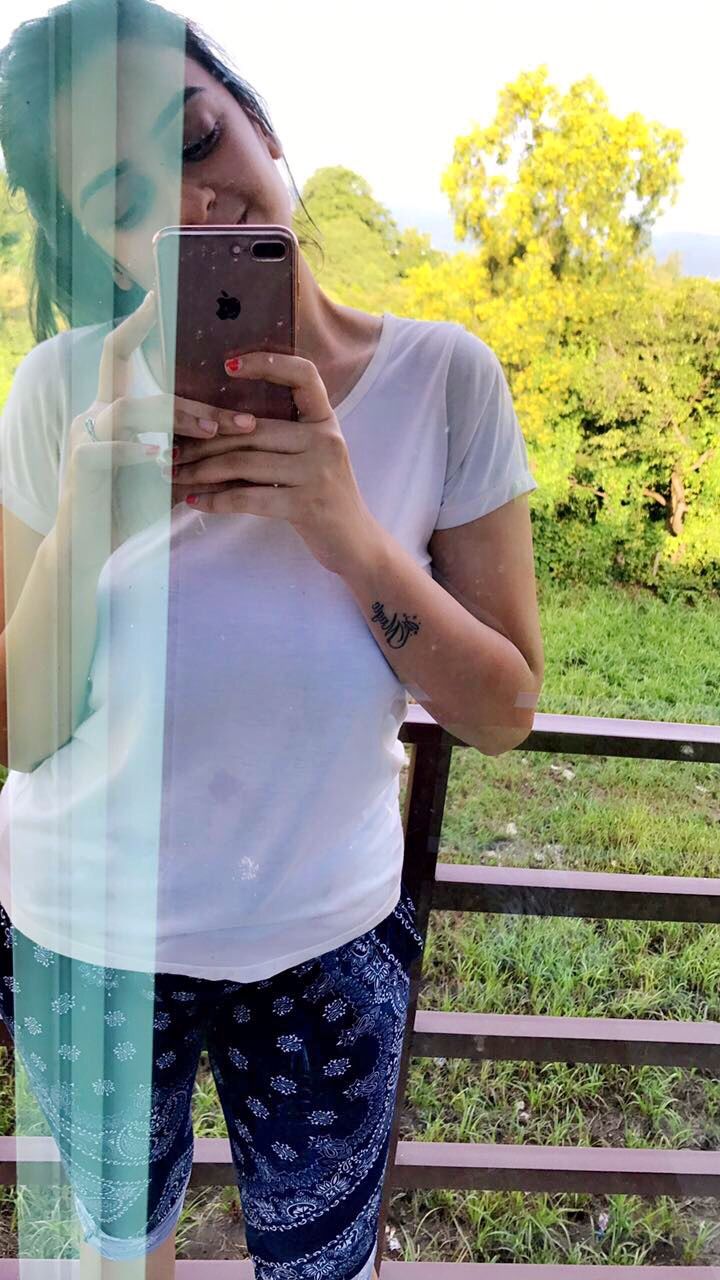 Let me tell you one thing, once you make from your first pajama trip, you get hooked to the idea, you keep craving for more, and then there's no going back!
If reading this makes you wanna go on a trip right now, shut down that laptop, put on your pajamas and get set go!