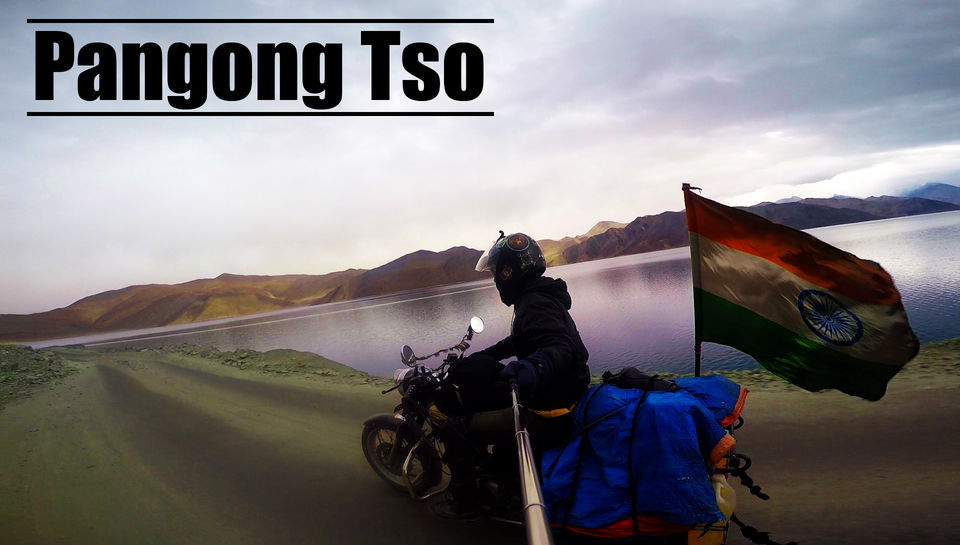 Pangong Tso/Lake - A view Of A Rider
By now, mostly travelers have read, heard or seen photos of Ladakh and specially Pangong Tso/Lake.
I 'm here sharing my experience of Pangong Tso by the view of a motorcycle enthusiast. Tso means lake in Ladakh.
At the end I have posted a video of Only Pangong Tso (1 min duration) from the eye of a motorcyclist.
I have traveled to Pangong Tso 2 times.
1. last week of May'14 when it was chilly and little better (warm) in the noon.

2. Last week of sep'15, this time it was chilly, cloudy and surprisingly snow in the night.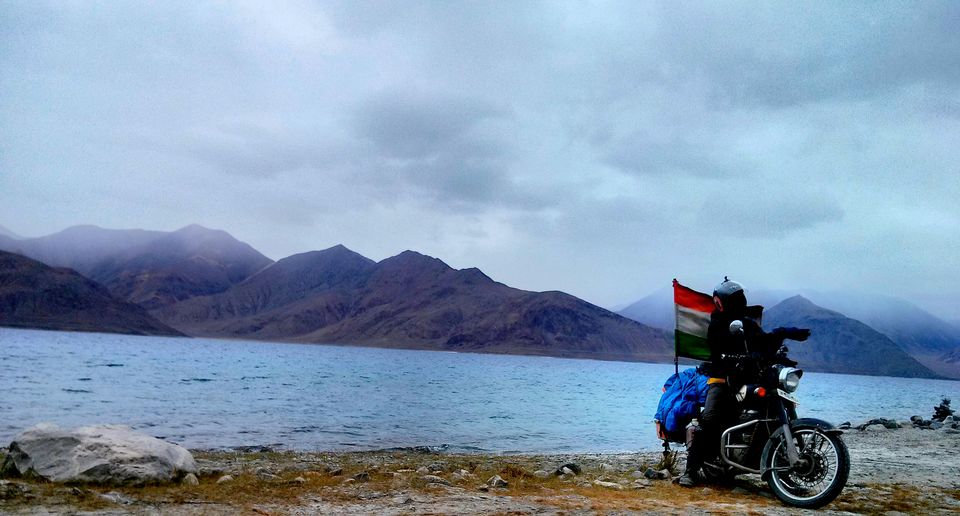 Geographical Information: 
It is situated at the altitude of 4,250 metres (13,940 ft) above sea level. 
Max length 134kms.
Max width 5kms.
25-30% of this lake falls in India and rest in China.
Begining of lake, Spangmik, Man - Marek, Chushul are the villages situated on the banks of Pangong and only places accessible to the tourist.
Permit:
From Leh city, a traveler can get the permit to reach Chushul. However, till Man-Merak villages you can go without a permit.
Places to stay:
  1. Begining of Lake: So many local people put their tents on the bank of lake, where they cost around Rs.3000+ person/night.
  2. Spangmik: 10kms from Begining of lake.
11 houses are there.
All have home-stays with food provision.
Staying there in a house with a locals, gives you the feel, to know a lot bout locals and their stories. 
Price is between Rs.400-600 per/day per person.
Also tents are put there by the locals. which costs near Rs. 3000+ person/night.
  3. Man-Merak: off-roading from Spangmik.
No need of permit.
Best view of Pangong Tso with more area of barren land.
Mostly you ride/drive adjacent to the lake waves.
En-route to Man-Merak, not many tourists stay and a person can put his tent there.

In Man-Merak villages, a person can find Home-stays. At cheap price.
  4. Chushul:
En-route to Chusul, a person can see this lake diverting away from him.
Chushul is a village, with many houses, people, military camps, hotels, home-stays.
     I didn't stay in chushul much to tell about it.   
People near of Pangong Tso are very much grateful to Amir Khan (bollywood actor), who had shot a scene in his famous movie of this lake. Since then so many people across countries do come here.
Tourists always come there throughout the year. But in winters very less tourists come due to heavy snowfall. This time lake gets frozen and locals ride their scooter on the snow to cross lake in less time and to reach other village.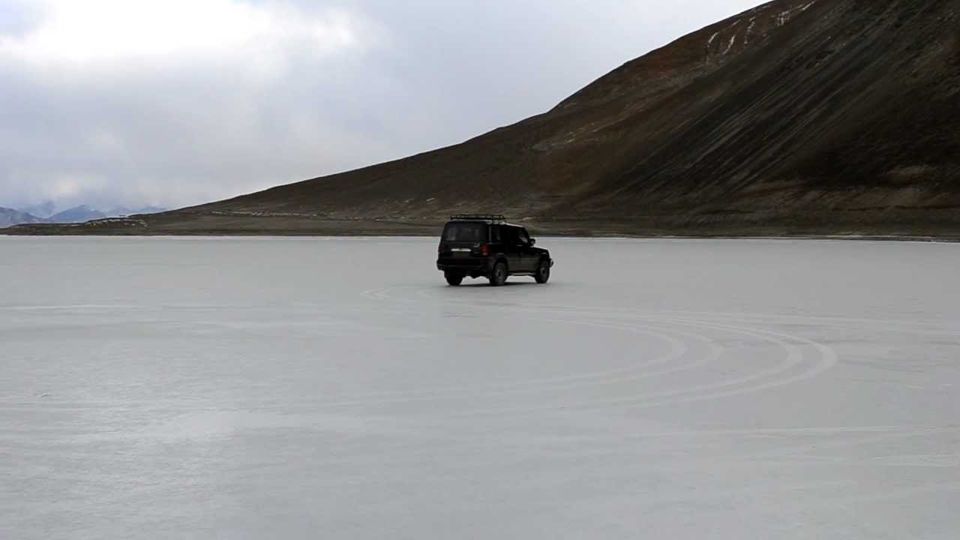 **I don't have any rights of this picture. Downloaded from some website to give idea.
Actual tourism starts from June first week till mid of september. Before and after this time, not much facilities are there for the tourists. In this off season places and food are found cheaper.