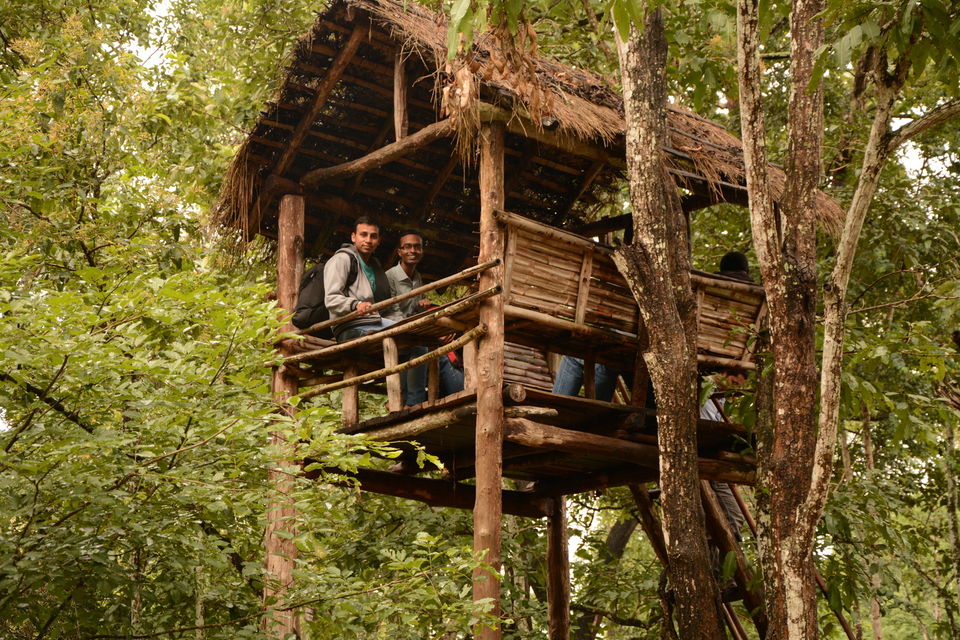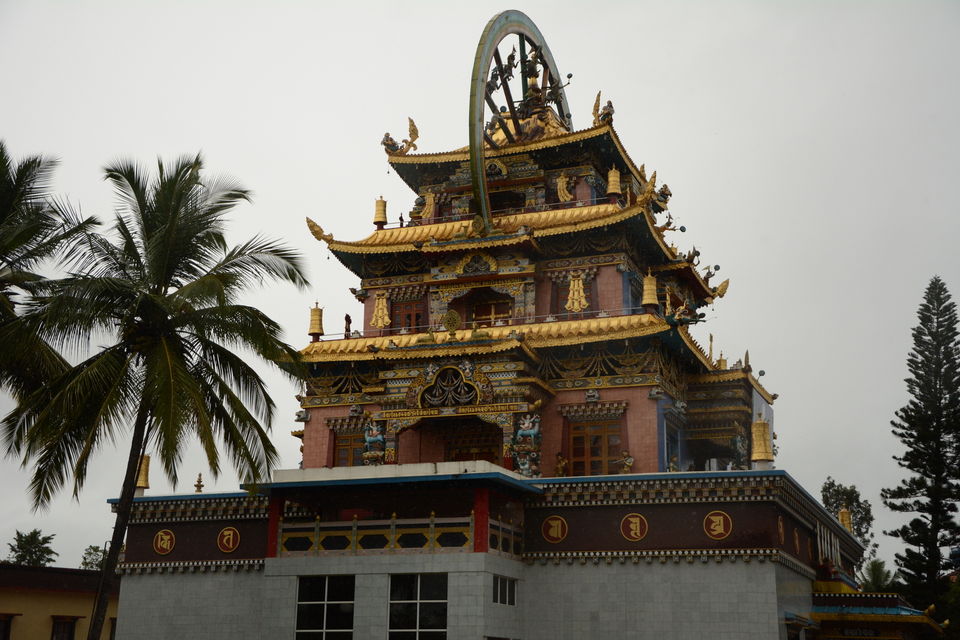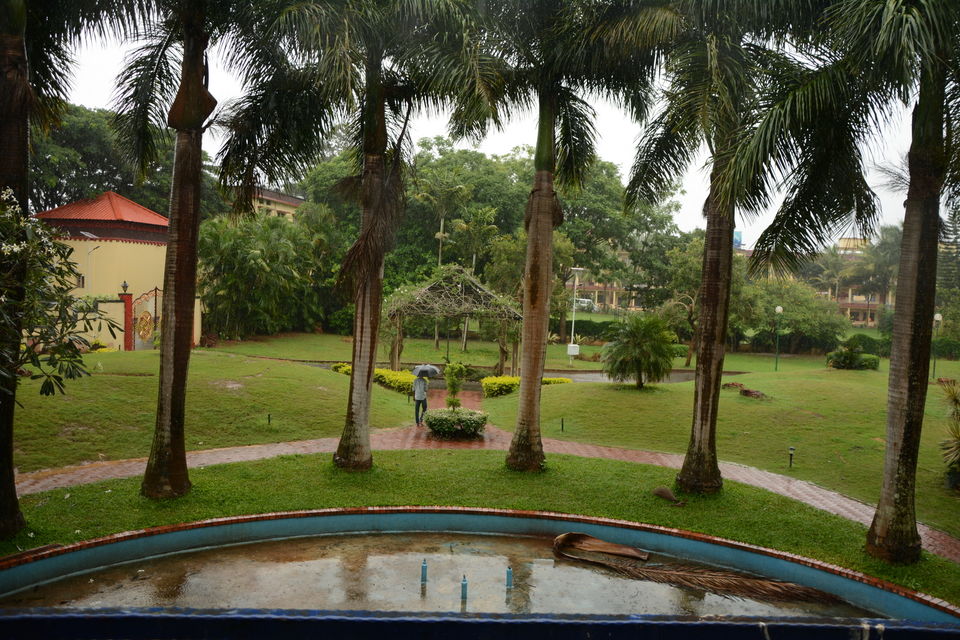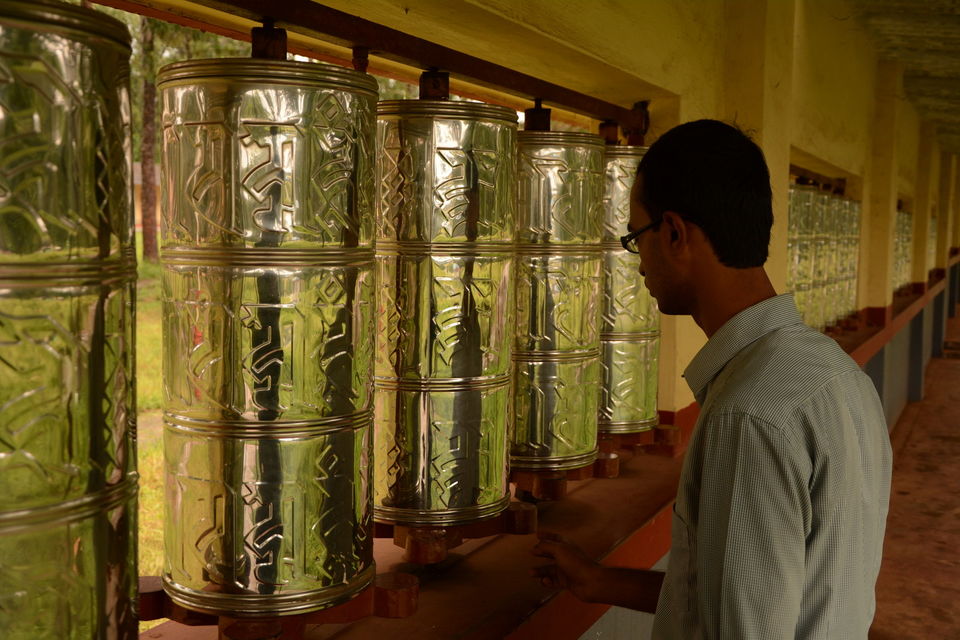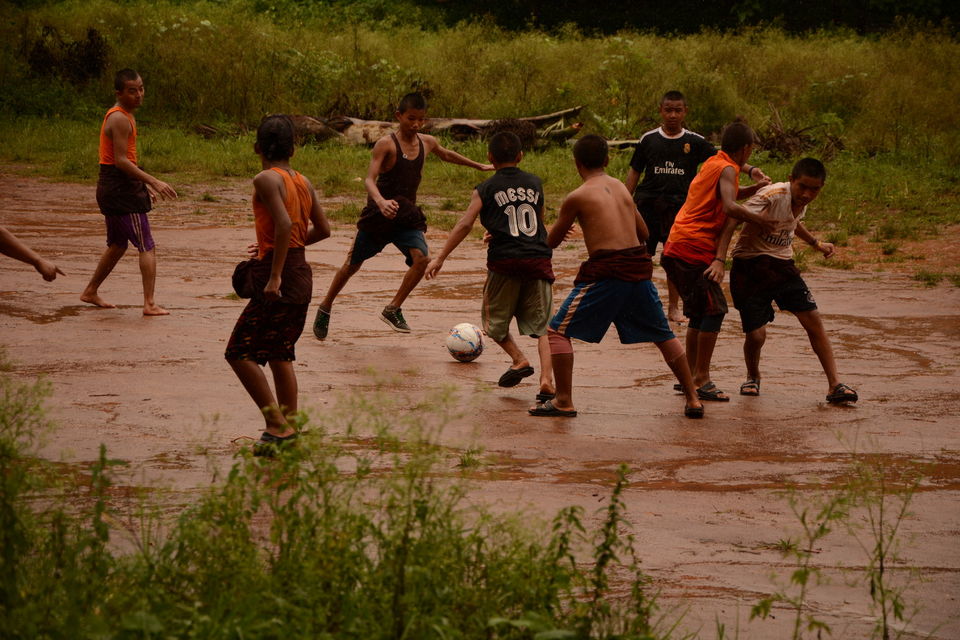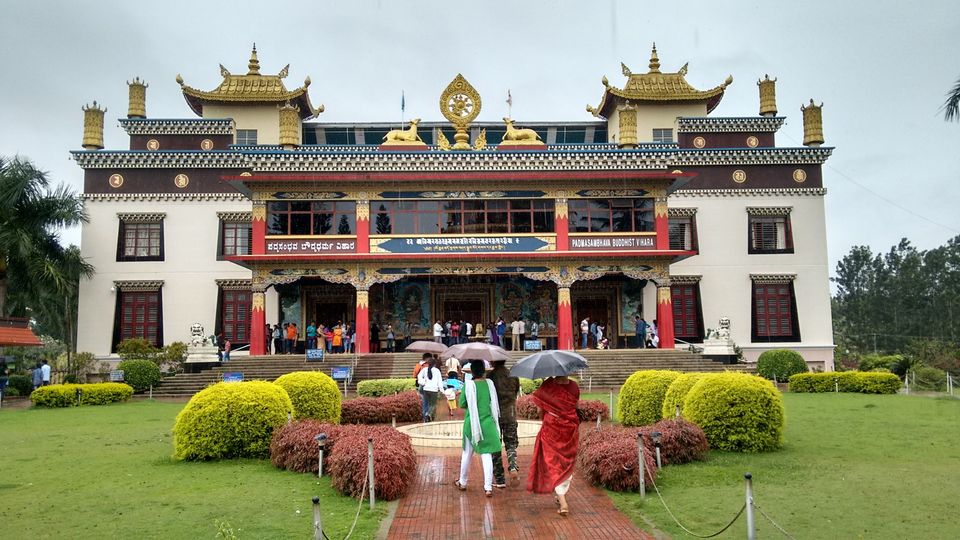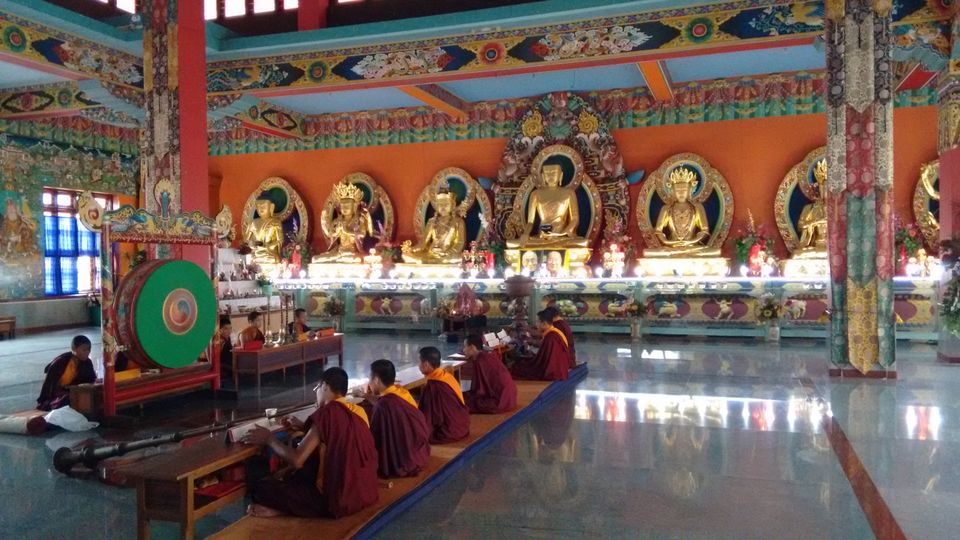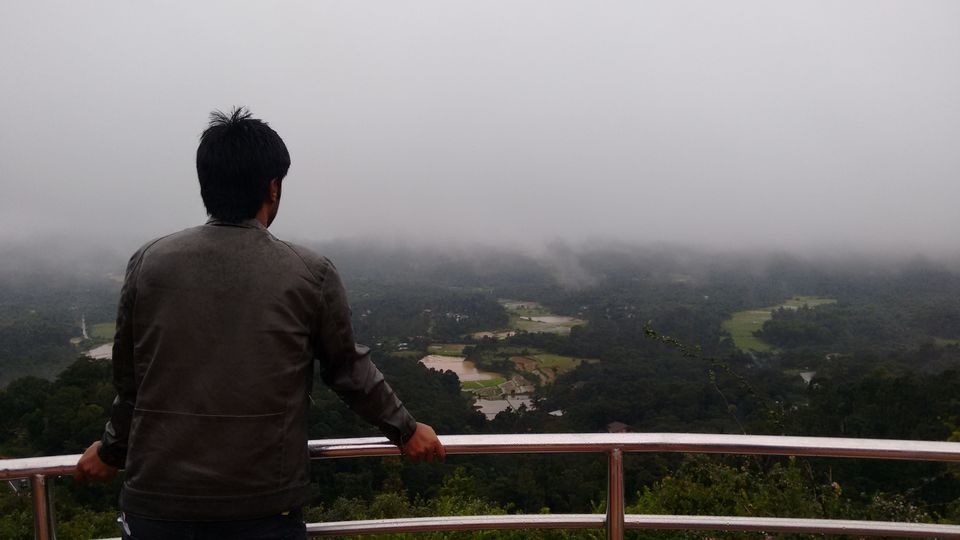 The latest addition to my list of places that I wished to visit, Coorg is a paradise. I cannot begin to describe the beauty that seemed to be scattered all around. The two-day offered a refreshing break. We went during the peak monsoon season in Coorg and it rained for the major part of our stay at Coorg. It was a whole new level of experience to travel during the monsoon, to feel the drizzle on your body. Our stay was at Hilltown hotel which is very near the bus stand in Coorg. The hotel is cheap and the facilities were really good. There are several places nearby to eat. I will chronicle the places in the order of visit.
The first day of our trip covered Brahmagiri Hills, Talakaveri, Raja's seat, Omkareshwar temple and journey through coffee plantations in Coorg. We booked a cab as we had to cover several places that were far apart. It cost Rs 1000 to book the cab for the whole day. Raja's seat offers a very beautiful view of Coorg valley. It is located in the main city itself.
The second day of our journey included a visit to the Namdroling monastery and Nisargadhama. These two places are in Bylakuppe that is some 30-35 kms from the main city of Coorg. However, state buses run frequently between the two places and we took one. It costs Rs 100 per person. The bus ride will be a delight. As it was a moderately raining, the ride through the valley made it even more beautiful. It seemed that Nature and I became one and each other.
Namdroling monastery will offer peace to tormented souls. There's a big prayer hall where people sit, pray and mediate. You can walk around in the gardens. Sometime in the afternoon, it will be a pleasure to see the Buddhist monks deeply engaged in conducting rituals and prayers. The kids were playing football in the muds and will remind you of your childhood.
Nisargadhama is an island formed by river Kaveri. You have to cross a hanging bridge to reach the island. There is a deer park. There are rabbits and peacocks as well. The walk through the forests with the sound of mighty Kaveri flowing by is all enthralling. The place could have been a little more maintained though. However that did not concern us much. You can as well stay in this place in the guest houses, though I do not have much idea about that part.
During the evenings, we used to take long walks through the city, buying authentic spices, honey, hand made soaps and chocolates. We used to eat at Fort Mercara, loving the food and the setting. The city also has a fort, called Madikeri Fort. Our walks lasted till late night. The peace on streets was captivating. To be two days without all the internet stuff that we waste our time on was bliss in itself.