Periyar Wildlife Sanctuary is easily south India's most popular wildlife sanctuary. Centred around an artificial lake formed after the building of the Mullaperiyar Dam across Periyar and Mullayar Rivers in 1895, the sanctuary covers an area of 777 sq km. The vast region is home to all kinds of wildlife – bison, sambar, wild boar, langur, around forty, very hard to spot, tigers and over a thousand elephants. It's one of those places that is visited by Indians as well as international tourists and the sight of herds of wild elephants moving towards a lake, with picturesque mountains in the backdrop, makes Periyar picture-perfect.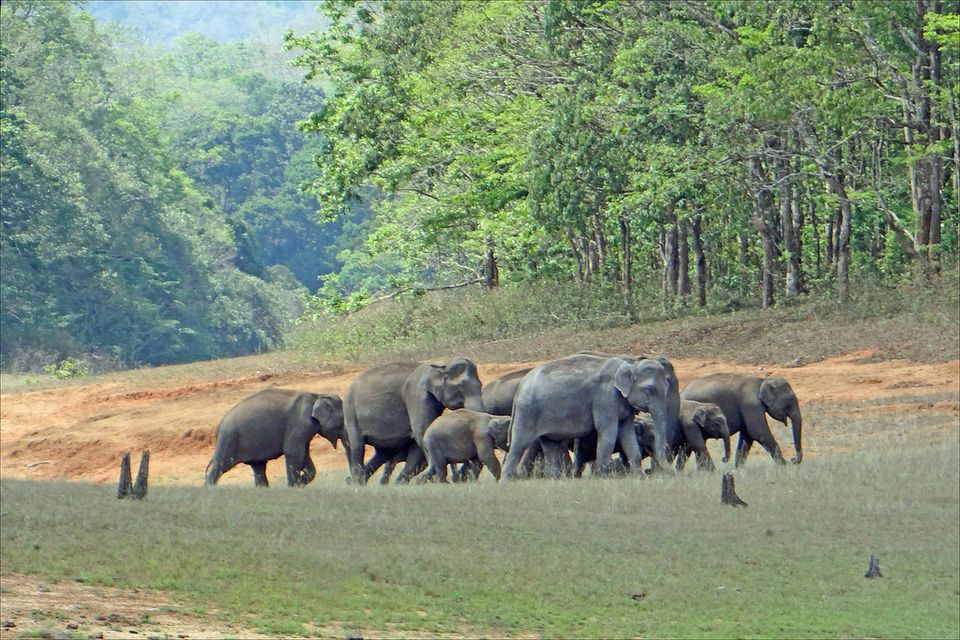 There are several jungle resorts you can stay at, and many jeep and elephant safaris you can take to see the jungle in its glory. There are several trekking programs offering travellers a chance at birdwatching, observing the flora and catching a glimpse of exotic wildlife. However, there is one activity that elevates the experience of Periyar manifold. A boat safari! This is a great option for viewing the diverse wildlife that Periyar offers in a unique manner.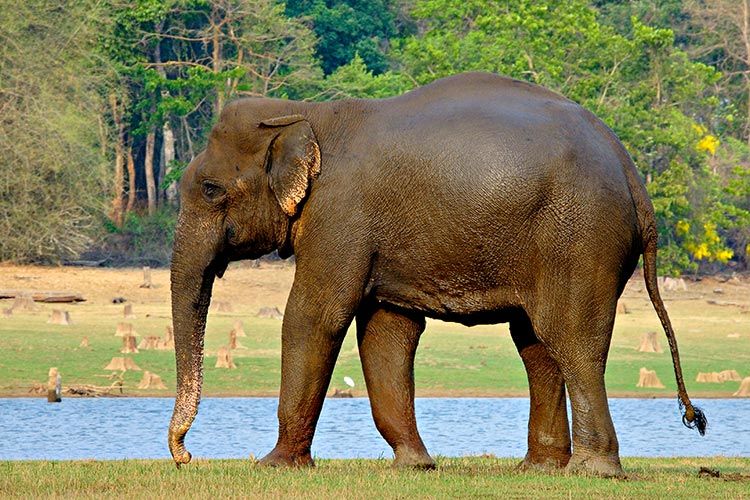 Periyar Boat Safari
Periyar boat safari is a two-hour long boating trip organised by Kerala Tourism Development Corporation, in the artificial lake of Periyar Wildlife Sanctuary. It is a great way to see the wildlife, especially in the hot months of March and April, as the animals come to the lake frequently to drink water. A herd of elephants or a wandering family of deer are common sights near the lake. Other than that herds of sambar, wild boars and gaur can also be spotted in the adjacent grasslands. A variety of avian fauna such as darters, egrets and kingfishers can be seen resting on dead tree trunks that stick out over the lake. During the boat ride, there is also a high probability of observing the antics of the smooth Indian otter.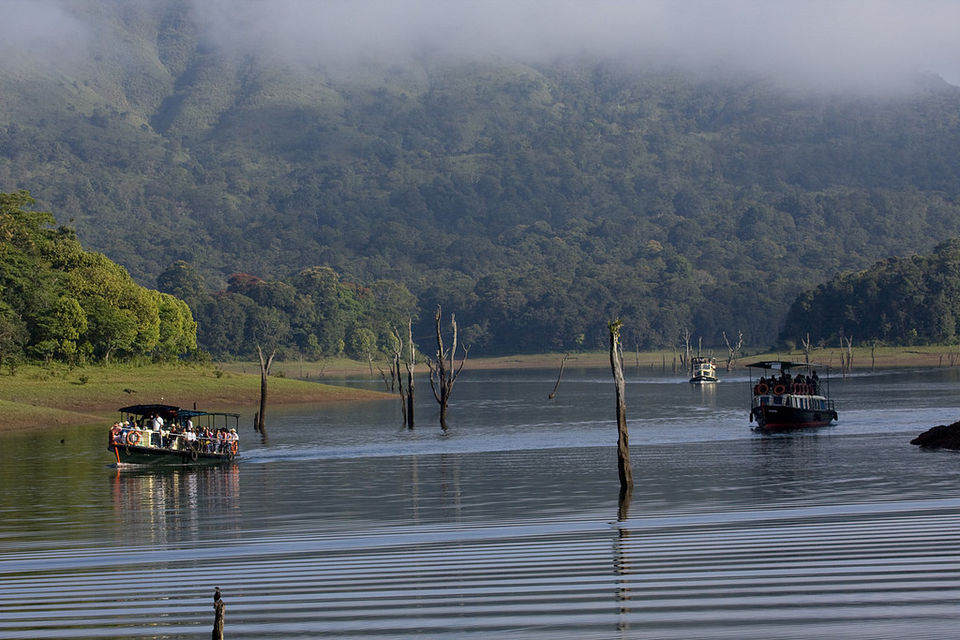 How to book
There are two options to book the boat safari – online via the Kerala Tourism website here or on the spot at the ticketing counter in Periyar Wildlife Sanctuary. There are multiple safaris throughout the day and each one lasts for about 90 minutes.
Timings: 7.30 am, 9.30am, 11.15am, 1.45pm and 3.30pm
Price: ₹225/- for adults and ₹75/- for children
If you are booking it on the spot, you can buy the ticket only 90 minutes before the ride. This means that for the 3.3opm ride, you can only buy tickets from 2pm onwards and you need to purchase the tickets for the 7.30am ride a day in advance. Also, for on the spot purchases, you need to fill up a form with all personal details, and submit it along with the money.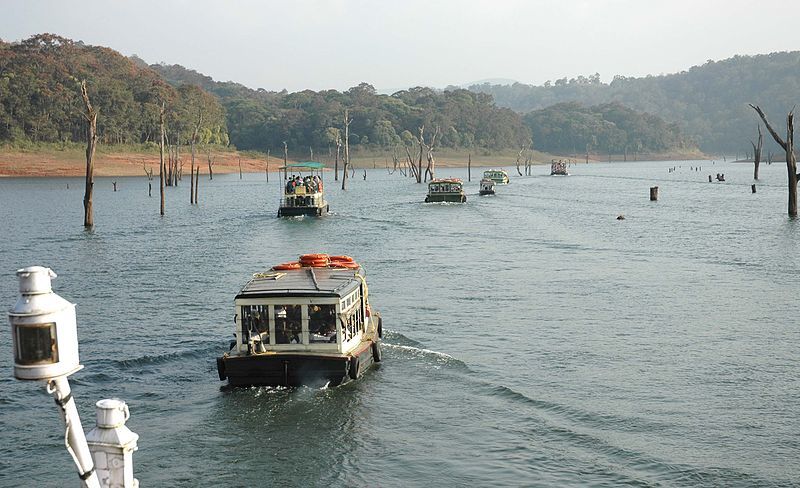 When to go
The best time to visit Periyar National Park is between October and February. However, the animals, especially elephants and deer can be easily spotted during the hot months of March and April too. Also, Periyar is one of those few wildlife sanctuaries that is open during the monsoon as well, and while animal sightings can be rare at this time, Periyar boat ride experience is still surreal.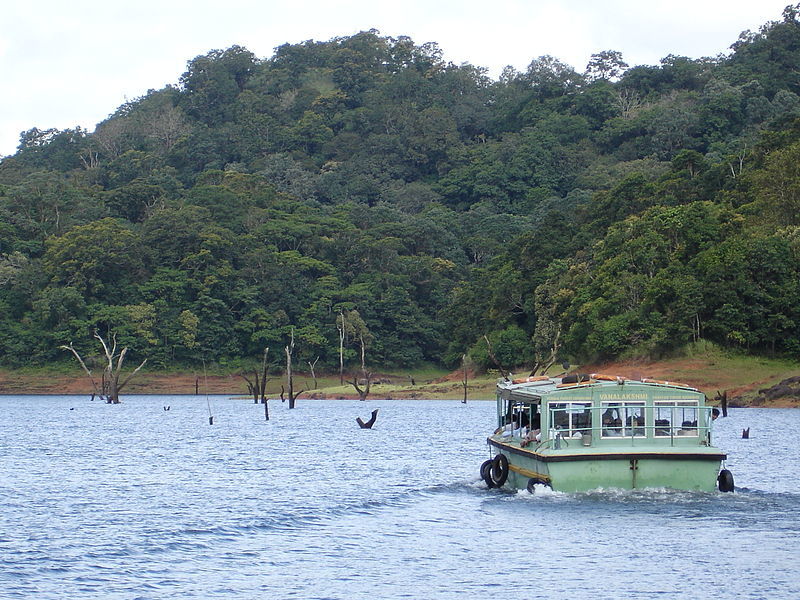 How to reach
By air: The nearest domestic airport is in Madurai (140km away) and the nearest international airport is in Kochi (146km away). From the airport you can either take a bus or choose to drive down.
By train: The railway station nearest to Periyar National Park is Kottayam (114km from Periyar) and there are regular trains from Kochi, Bangalore and Mumbai to Kottayam.
By road: The well-established road network in Kerala and other major cities in south India makes it easy to reach Periyar by road. Regular buses ply from the cities of Kochi (200km), Kottayam (117km), and Madurai (140km) to reach Periyar National Park.
Where to stay
Kumily is the closest town and home to a growing strip of hotels, homestays, spice shops, chocolate shops and Kashmiri emporiums. The Kerala Tourism Development Corporation (KTDC) runs three popular hotels within the boundaries of the park – Lake Palace (₹10,000 per night), Aranya Nivas (₹3,500 per night) and Periyar House (₹2,000 per night). Other than these, there are plenty of stay options in Kumily and nearby places –

Spice Village - CGH Earth starting from ₹14,000 per night.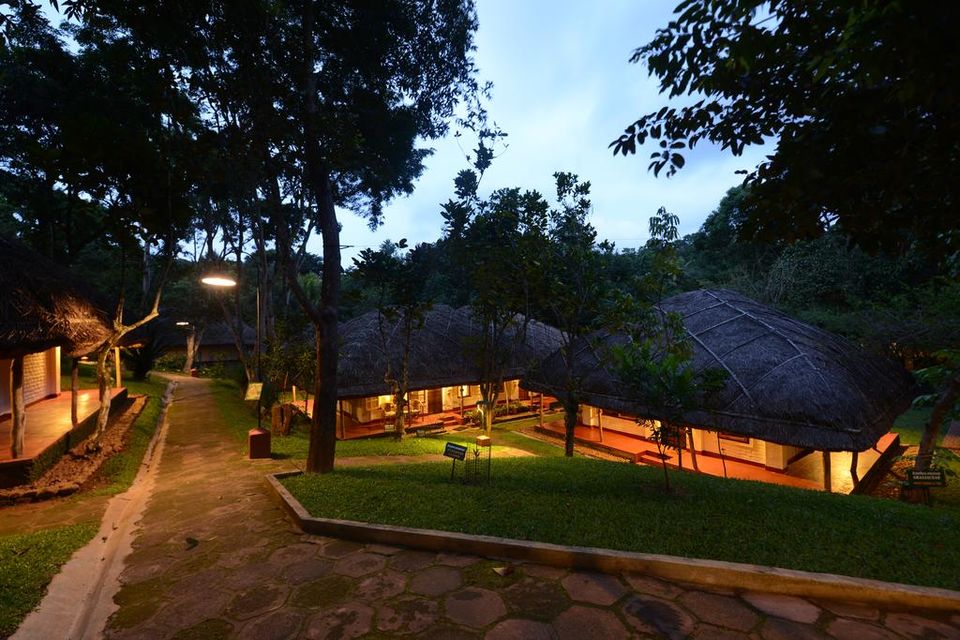 This is your best chance of viewing wild elephants, walking in large herds, from a safe distance. So, go for this adventure right away and once you are back, share your experience right here on Tripoto!