"Stepwell Rani-ki-Vav has been approved for inscription on the World Heritage list. The recognition was granted by the UNESCO at the World Heritage Committee Session currently on at Doha, Qatar," the Culture Ministry said in Delhi on Sunday.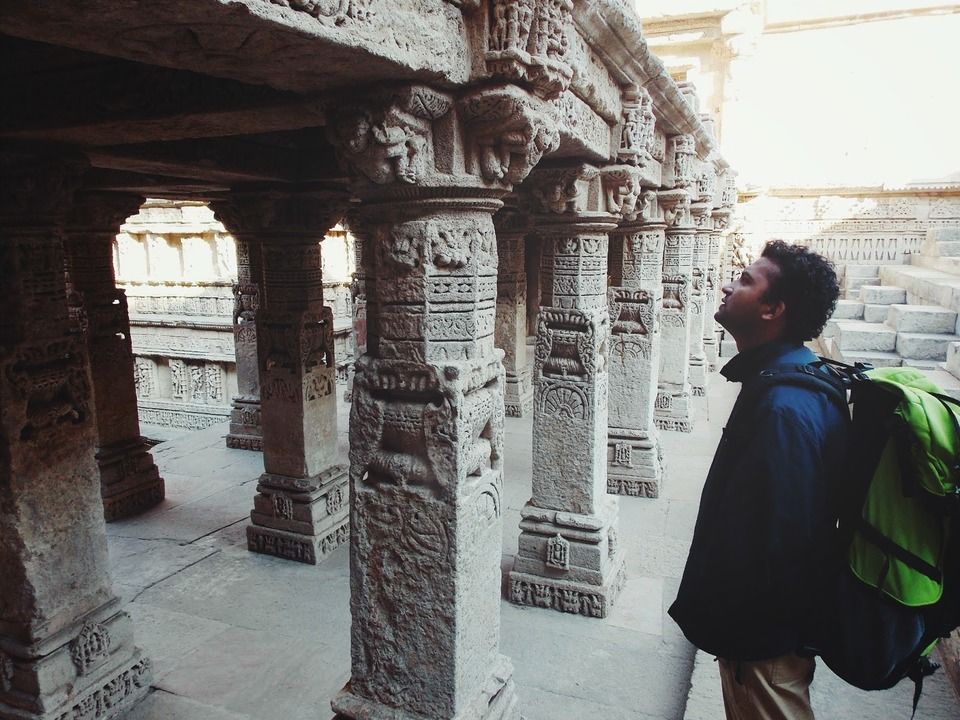 "UNESCO has recognised this masterpiece as an exceptional example of technological development in utilising ground water resources in a single component – a water management system — and it illustrates the exceptional capacity to break large spaces into smaller volumes following ideal aesthetic proportions," it said in a statement.
Although this news has been the motivation for writing this post about our trip to this now UNESCO World Heritage site, but that doesn't mean that we never tried to promote this as one of the best place to experience in Gujarat. In this post we'll write about the experience of two Wayfarers who visited "Rani ki Vav" in February 2012.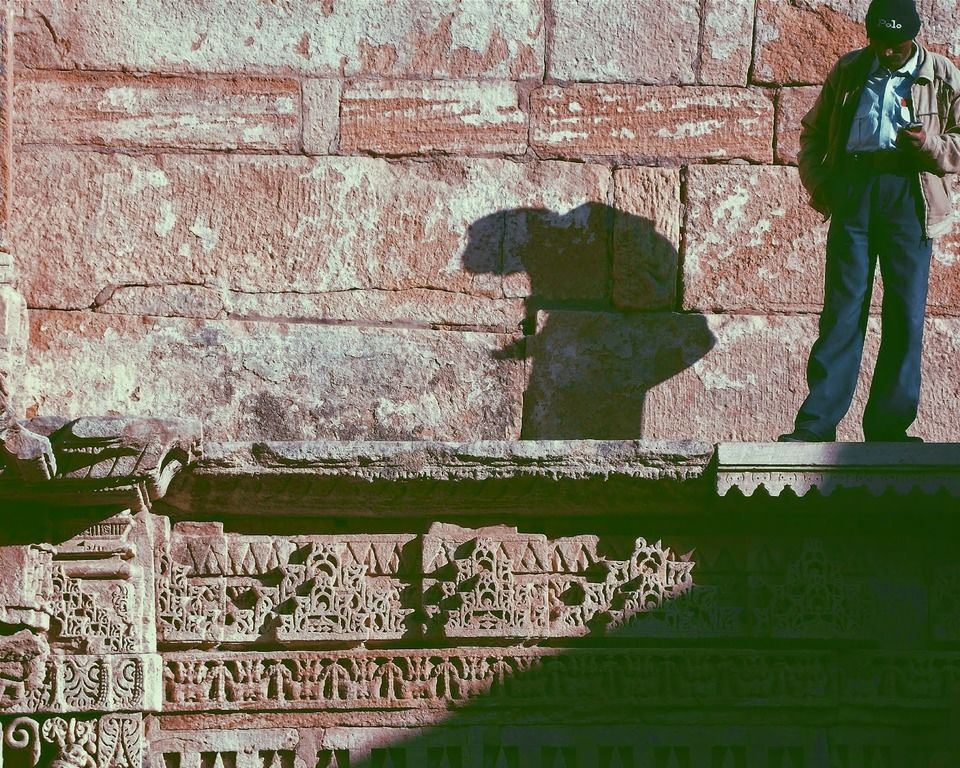 The Guardian of Vav!
As a part of our many reasearch trips for Wayfarers Club we traveled to various places of Gujarat according to the district wise and Patan was third district of ours. Thanks to easy connectivity from Ahmedabad (130 kms) but let me aware you by the unorthodox way of traveling by few of the core members of Wayfarers. Despite being a mere two and a half drive from ahmedabad we choose a 2 a.m. GSRTC bus to reach Patan. We reached Patan at 4:30 in the winter morning and decided to reach Vav directly so we can get best morning shots but luck was not on our side that day. Our only camera battery was exhausted and we had to pass the time till the shop opens. We warmed ourselves around 'tapanu' (small fire), discussed the facts about patan with wise old men, take a nap in couple of ATMs and finally we got our batteries and we reached the destination.
This step well was built 1000 years ago!
Now i would like to share some information regarding "Rani ki Vav" from Wikipedia page along with our personal views and experiences.
Patan was called as Anhilpur Patan when King Siddharja Jaysingh was ruling & it was the capital of Gujarat. Mr. Vanraja Chavda has founded Patan. During the period of the Solanki or Chalukya, the stepwell called the Rani ki vav, or Ran-ki vav (Queen's step well) was constructed. It is a richly sculptured monument.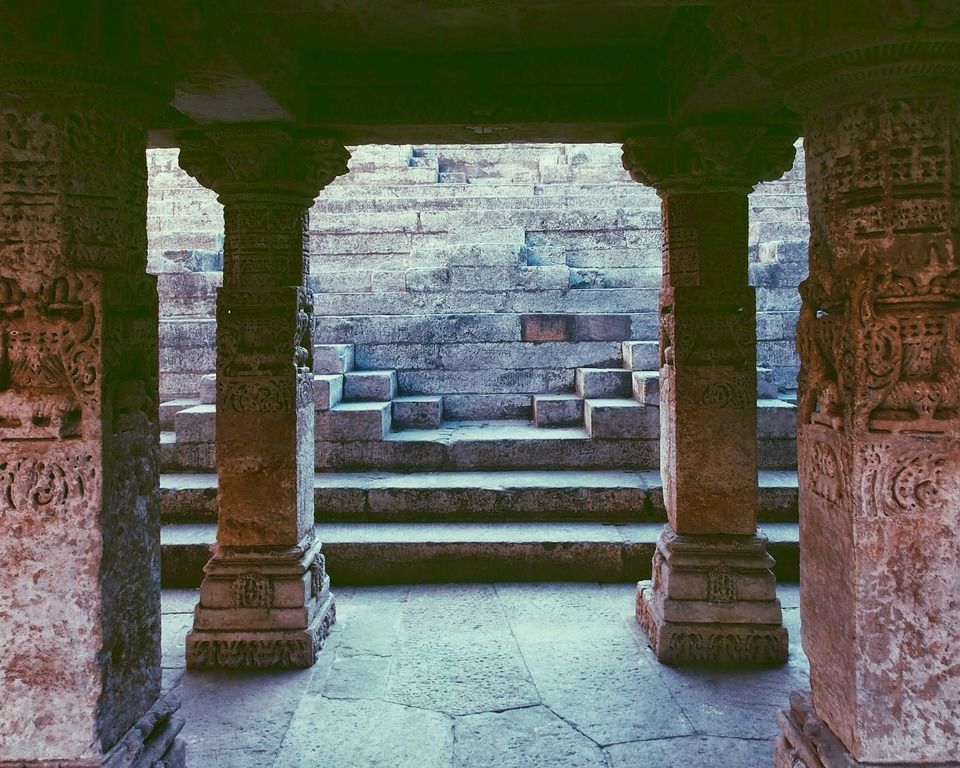 It is generally assumed that it was built in the memory of Bhimdev I (AD 1022 to 1063) son of Mularaja, the founder of the Solanki dynasty of Anahilwada Pattan in about 1050 AD by his widowed queen Udayamati.
It was probably completed by Udayamati and Karandev I after his death. A reference to Udayamati building the monument is in the 'Prabandha Chintamani' composed by Merunga Suri in 1304 AD.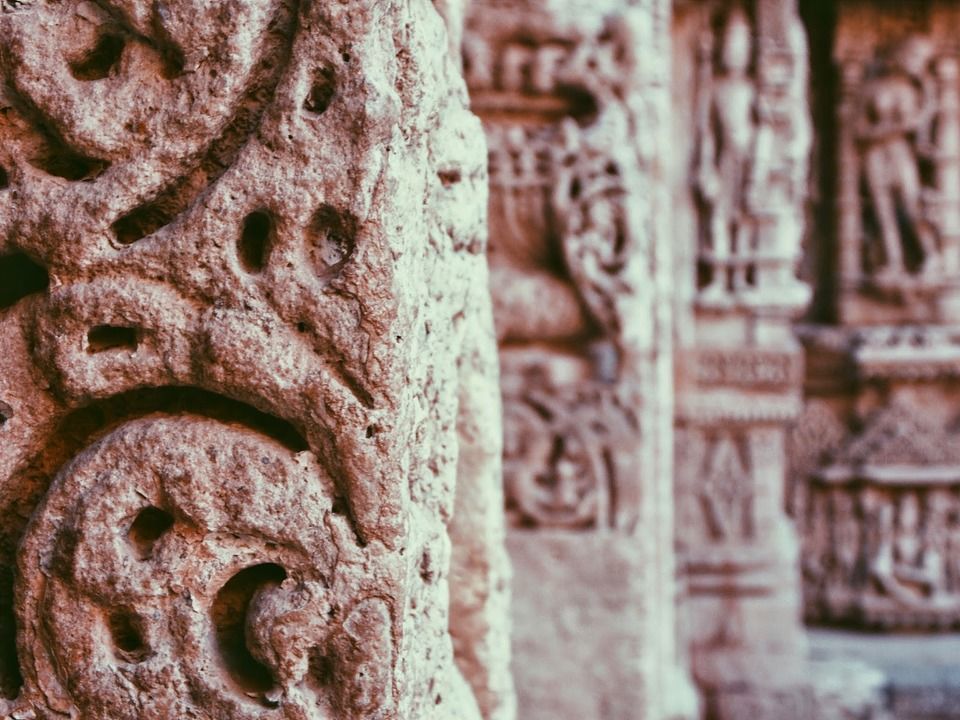 This is how this marvelous monument came into existance but the best thing best thing to note about it is that this step well is around 1000 years old and it was built by a Queen which is very unique thing around here!
The entry, Rani ki Vav
For some more information about the formation of this step well, read the following two paragraphs, otherwise proceed.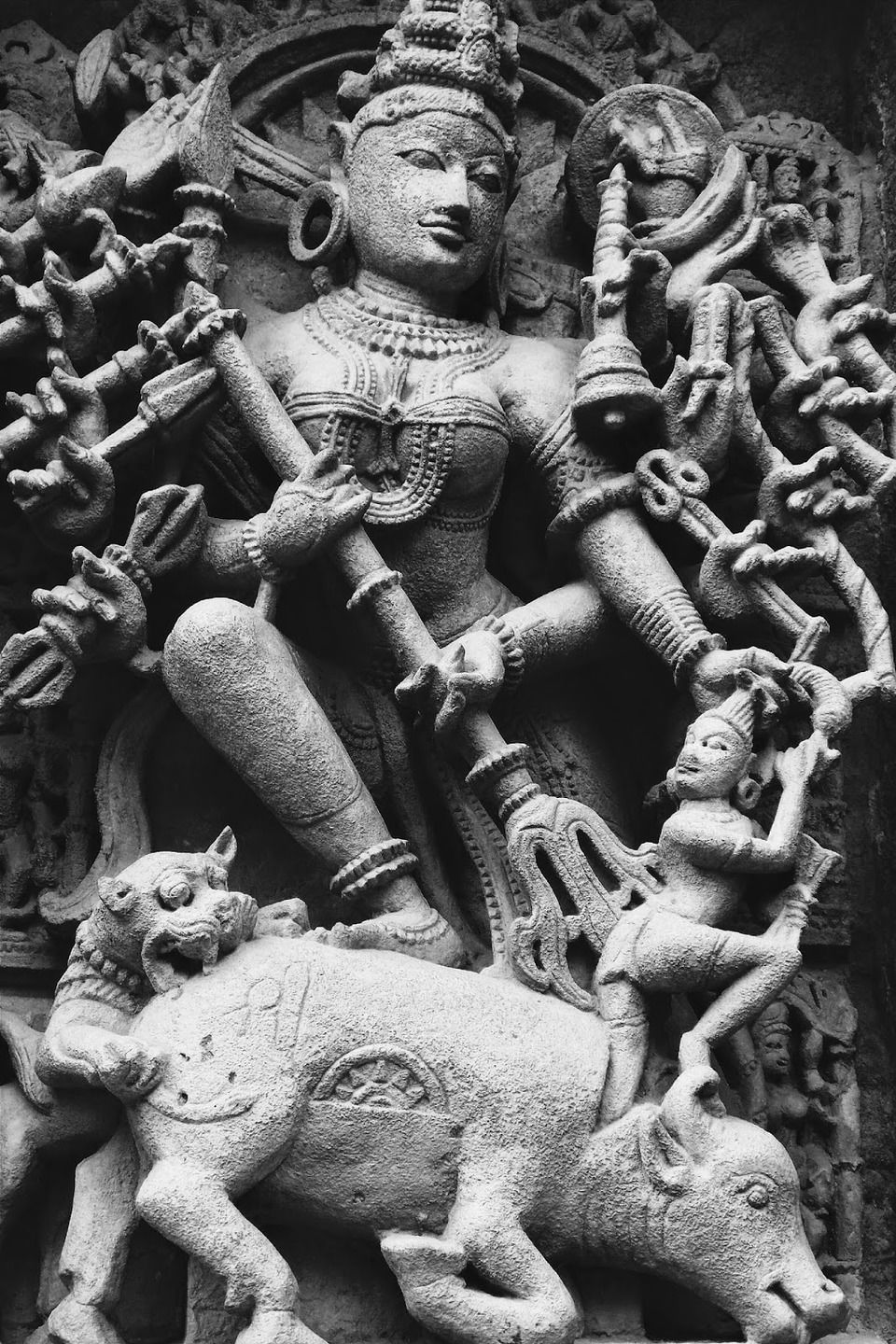 This magnificent east facing step well measures approximately 64m long, 20m wide & 27m deep. A stepped corridor compartmented at regular intervals with pillared multi-storeyed pavilions is a unique feature. It was one of the largest and the most sumptuous structures of its type. It became silted up and much of it is not visible now, except for some rows of sculptured panels in the circular part of the well. Among its ruins one pillar still stands which is the proof not only of the elegance of its design, but also excellent example of this period. A part only of the west well is extant from which it appears that the wall had been built of brick and faced with stone. From this wall project vertical bracket in pairs, this supported the different galleries of the well shaft proper. This bracketing is arranged in tiers and is richly carved. The minute and exquisite carving of this vav is one of the finest specimens of its kind. Befitting its name, the Rani-Ki-Vav is now considered to be the queen among step wells of India.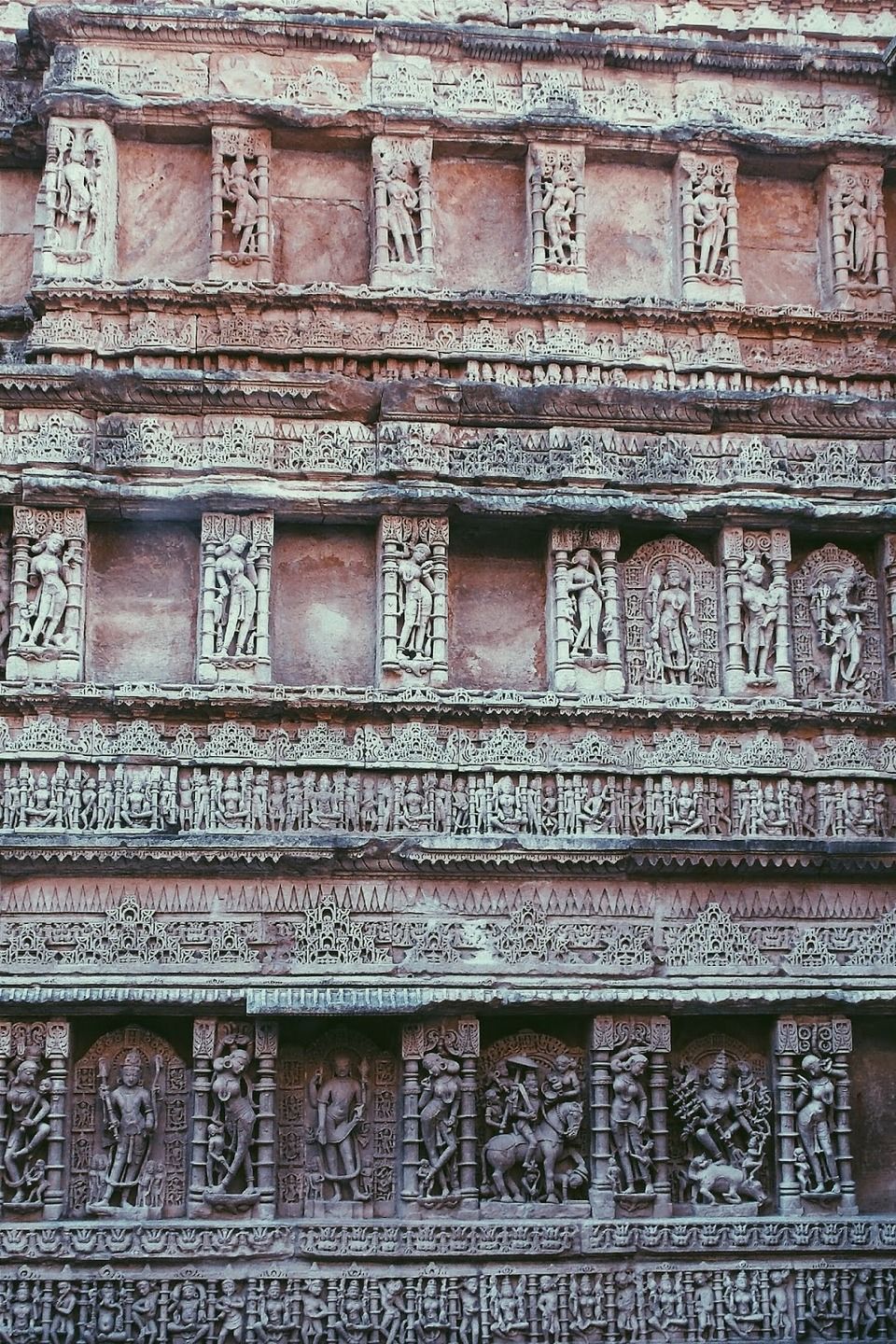 There is also a small Gate below the last step of the step well which has a 30 kilometre tunnel built (Now it has been blocked by stones and mud) which leads to the town of Sidhpur near Patan. It was used as an escape gateway for king who built the step well in the times of defeat.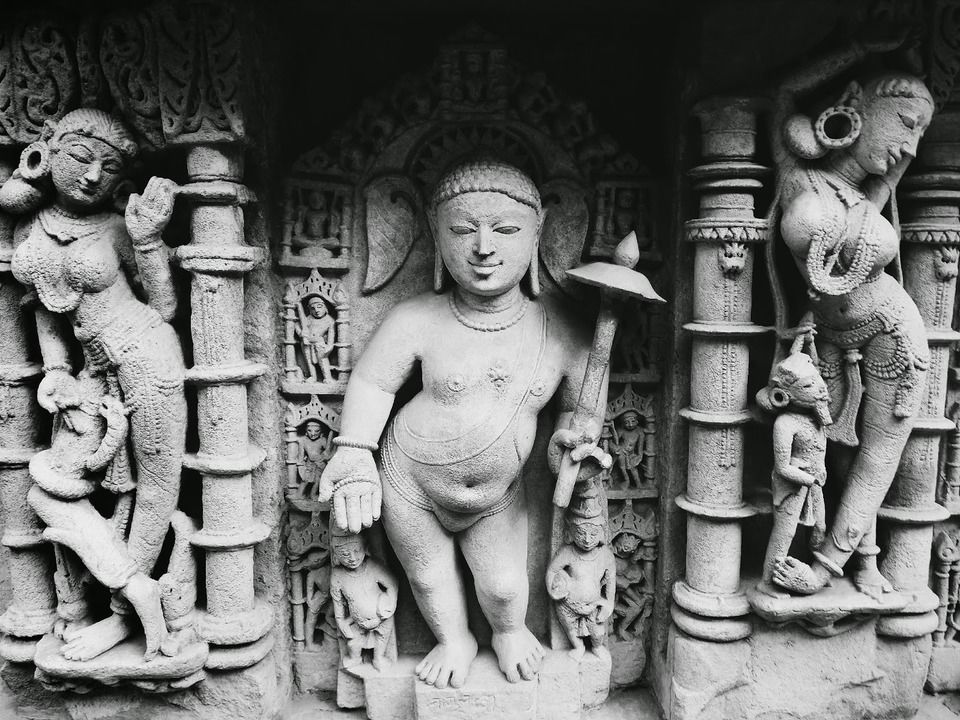 Aditya mesmerizing the beautiful details of this monument.
Rani (Queen) Udayamati commissioned this vav or stepwell, in 1063 in the memory of her husband King Bhimdev I of the Solanki dynasty. The vav was later flooded by the nearby Saraswati river and silted over until the late 1980s, when it was excavated by the Archeological Survey of India, with the carvings found in pristine condition. Rani Ki Vav is amongst the finest stepwells in India, and one of the most famous legacies of the ancient capital city.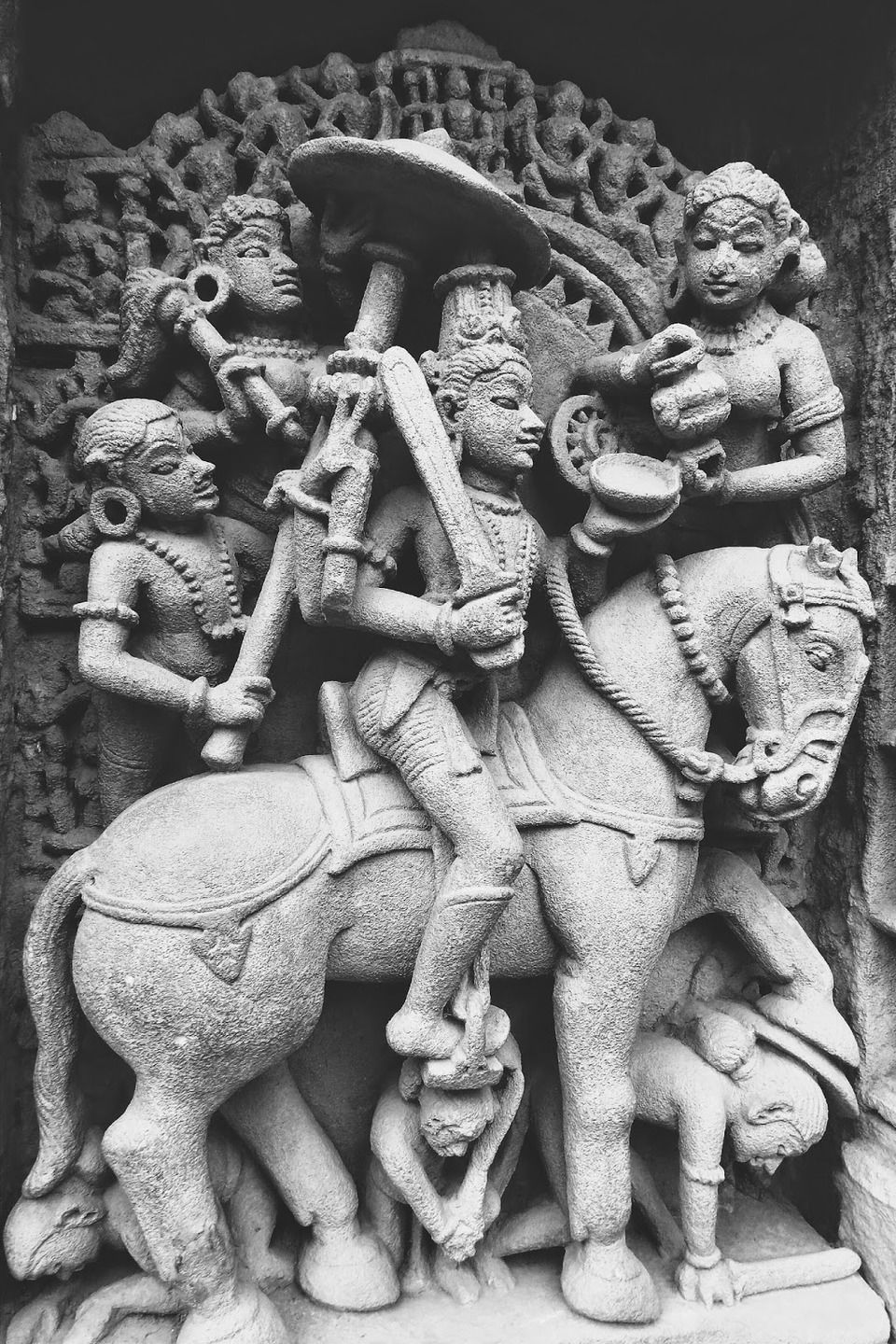 You read it correct!!! This vav was built a thousand years ago but it was excavated just 34 years ago. This fact will amaze you, given the unparalleled quality of work done on the sidewalls and the structure of this stepwell. RANI KI VAV DESERVES THE UNESCO WORLD HERITAGE TAG A BIG TIME.
The dus avatars & the Solah-shrinagar!
Most of the sculptures are in devotion to Vishnu, in the forms of Dus-Avatars Kalki, Rama, Mahisasurmardini, Narsinh, Vaman, Varahi and others representing their return to the world. Nagkanya, Yogini beautiful women - Apsara showcasing 16 different styles of make-up to look more attractive called Solah-shringar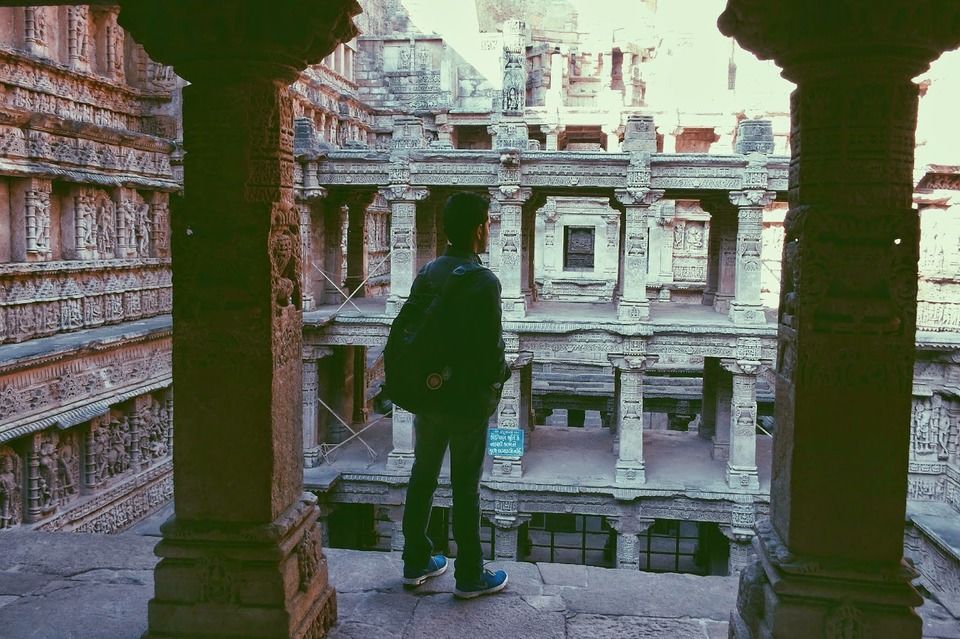 Around 50–60 years back there used to be ayurvedic plants around this areas which causes the water accumulated in Rani ni vav helpful for viral disease, fever etc.
The steps begin at ground level, leading you down through the cool air through several pillared pavilions to reach the deep well below. There are more than 800 elaborate sculptures among seven galleries. The central theme is the Dasavataras, or ten incarnations of Vishnu, including Buddha. The avatars are accompanied by sadhus, Brahmins, and apsaras (celestial dancers), painting their lips and adorning themselves. At water level you come to a carving of Sheshashayi-Vishnu, in which Vishnu reclines on the thousand-hooded serpent Shesha, where it is said he rests in the infinity between ages.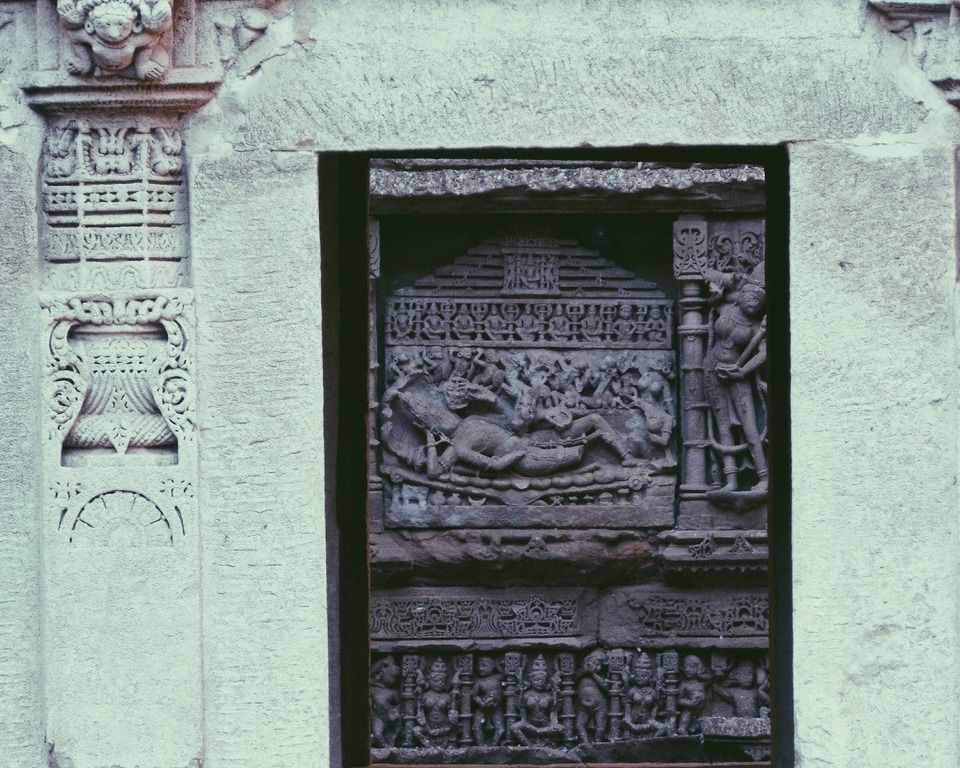 Sheshashayi - Vishnu!
Buddha avatar
Nikat trying to decode the techno logic of this huge step well!
Yes there is so much to explore and appreciate about this wonder of Gujarat but the real question is whether people care about such monuments? And if yes, how many? Even i ask you that the anonymous reader who might be reading this post or similar posts to appreciate the heritage of ours and to spread awarness about it among your friends and family.
This post was originally published on Wayfarers Club.