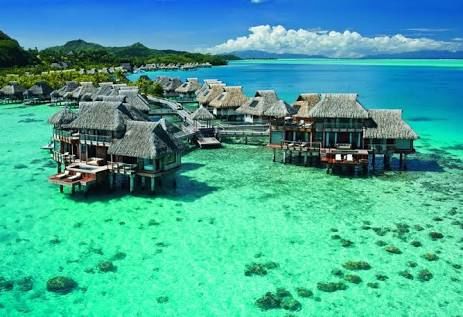 After, long months planning, shopping, preparing for the Dday, when the Dday-the most memorable day in our life crosses, our mind says, "let's plan for a lovely, beautiful, relaxing destination for honeymoon". Honeymoons are meant to be unique, spectacular,romantic and restful. Choosing the right destination, will not only give you relaxation and enjoyment, but great memories to carry and an unknown peace within, to start a new life after honeymoon phase.
1) MALDIVES- INTRO- located southwest of India and srilanka, popularly called, "Kings island" "necklace islands" "Island of women" "Garland of islands" -it is an ideal place for honeymooners. This land is filled with abundant flora, fauna, clear water, cool air and white sand beaches.

WHAT TO DO- TO SEE- Utheemu Ganduvaru, Hukuru Miskito, National Museum, Banana reef, Alimatha island, FOR ADVENTURE- Kayaking, snorkelling, scuba diving, under water walking, SHOPPING-craft products, souvenirs, TO EAT- Garundhiya, Mashuni, sai and Raa.There are exotic resorts, spas to rejuvenate and relax.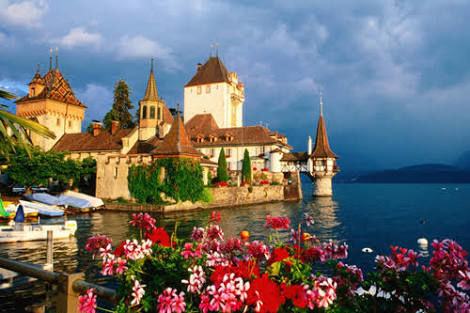 2) SWITZERLAND- INTRO- situated in western Central Europe, divided between, Alps, Swiss plateau and Jura, popularly called, "Paradise on earth" -Switzerland has always been an ideal place for honeymooners. It is filled with enchanting valleys, ethereal mountains, rich flora, fauna and jaw dropping picturesque views.

WHAT TO DO- TO SEE-Matterhorn, jungfraujoch, Interlakenhoheweg, lucerne, Montreal, Bern, Rhine falls, Swiss national park ,FOR ADVENTURE- paragliding, river rafting, indoor climbing and cycling ,TO EAT AND DRINK- Birchermuseli, afondue, Pastetli, Burli, flavoured drinks, hot drinks,SHOPPING- Swiss chocolates, Swiss clocks, Swiss knifes. There are exotic ,spas and resorts that give complete relaxation.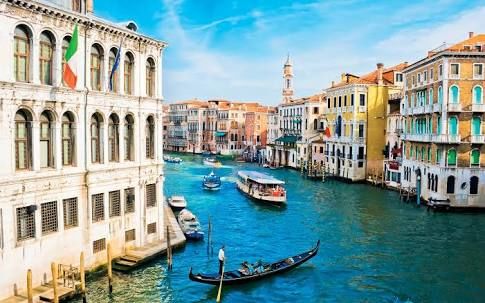 3) VENICE- Situated in the north eastern side of Italy, popularly called, "City of Bridges" "The floating city" is a very popular and ideal place for honeymooners. It is filled with historical buildings, lovely architecture, Gondal rides and beautiful nature.

WHAT TO DO- TO SEE- Grand canal, Saint Mark Basilica, Doges palace, Rialto bridge, st.Marks square, cadoro,Torcello island, Lido,The arsenal and the museum of Naval history, FOR ADVENTURE- Parasailing, boating, kayaking EATING- Sarde in saor,Risi ebesi, Moteche, wine, seppia alnero, Tiramisu, and for SHOPPING- Murano glass, Burano lace, souvenirs, vintage Italian jewellery, homewares are popular. Resorts and spas give total relaxation for the honeymoon couple.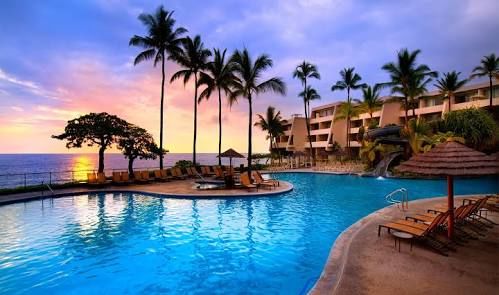 4) HAWAII- Located in the central Pacific Ocean, southwest of USA, Hawaii islands are beautiful, adventures and have lot of picturesque views. It is also called Pacific paradise, filled with beautiful beaches, breathtaking scenery and great flora and fauna.

WHAT TO DO- TO SEE- Maui, Oahu, Honolulu, Hawai volcano national park, Molokai, Kailua, Waikiki, maui ocean centre, FOR ADVENTURE- Sky diving, paragliding, cave diving, EATING- Spam musubi, loco mock, Acai, plate lunch, SHOPPING-Vinage things, cosmetics, gift items, fashionable clothings are popularly shopped. There are relaxing spas and resorts, clubs for the honeymooners to rejuvenate.

5) BAHAMAS - Located in the north of Cuba and Hispaniola, popularly called common wealth of the Bahamas, "The big upper middle land" it is a very popular beautiful honeymoon destination. It is filled with clear water, surrounded by bountiful nature, picturesque views and beaches to relax.

WHAT TO DO- TO SEE- Paradise islands, Ardastra gardens, Fort fin castle, government house, Spanish wells, FOR ADVENTURE- Snorkeling, atural trails, kayaking, boating, TO EAT- Bahamanan stewed fish, conch salad, Baked crab, pigeon peas and rice, SHOPPING- Souveniers, handmade gifts, Bahamain craft, wood carvings jewellery are popular. Besides the above, there are spas, resorts and clubs that give the best relaxation for the honeymooners.

6) MAURITIUS- Located on the island nation in Indian Ocean, which is the second largest island in Rodrigues, it is a very popular honeymoon destinations. It is filled with sandy beaches, white sand, coral islets, rich flora and fauna and lot of picturesque views.

WHAT TO DO- TO SEE- Ganga Talao, Blue penny museum,Tamarind falls, Casels nature park, Fort Adelaide, Chamarel waterfalls, and lie aux cerfs, FOR ADVENTURE- Hiking, scuba scoot, quad biking, parasailing, water ski, TO EAT- Grilled fish,Gajanan, fish Vinaya, dhollnpoori, octopus curry, creole curries, vanilla tea, Boulet, taro dumplings, SHOPPING- Colorful bags, fabrics, souvenirs, beach dresses,jewellery are shopped. Mauritius has best resorts and spas to relax thoroughly honeymooners.