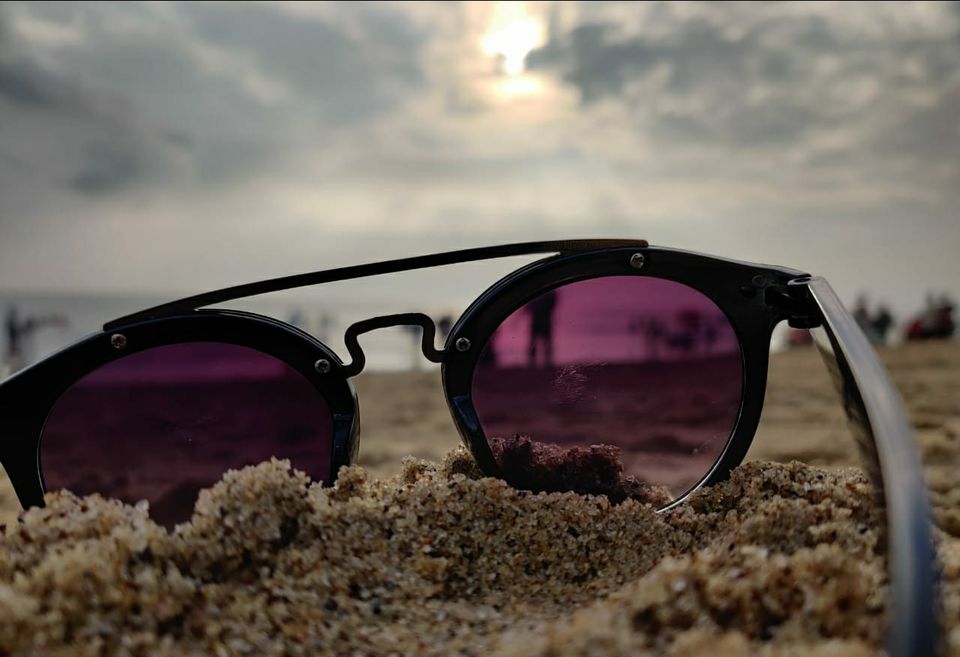 It was a boring day from start, so after eating lunch we (family) decided to go somewhere nice. Being a beach enthusiastic person the first place that came in my mind was Mandvi! It is approximately a 2 hours drive from my house. So around 2 p.m. we left for Mandvi. I was driving so there are no pictures of the roads lol. We've been to Mandvi Beach so many times that the route is saved in mind like I've downloaded the maps in it. I've also attached the screenshot of a Google search for your convenience 😉 and you can read more about Mandvi on Wikipedia or on Gujarat Tourism site. The pictures doesn't seem to look like it's from Mandvi Beach (Public beach not a private beach of a resort). Mentioning that there are many resorts in Mandvi as well that have a private beach but I don't feel like paying money just to access the beach. After watching the peaceful sunset, we headed to our car and I drove us back to home.  We were home by 10 p.m. and slept early that day! BTW we ate street food in the late evening so we didn't feel the need to eat dinner.
So that sums up my road trip to one of my favorite places!
(P.S. all the pictures are straight from the phone camera, no filter was applied)
And the the beach was pretty crowded at the entrance but you can avoid that by walking a little further just like I got for these pictures 😉
Now finally I'll finish this by the tagline "Kuch din to guzaro Gujarat me!"