For most of us Bangaloreans, going out on the weekend meant hanging out at malls, watching a movie or catching up with friends at pubs or clubs. When Covid 19 struck, none knew that it would impact our lives for an entire year. Life literally came to a standstill. Each one had to stay at home, socially distance themselves and get used to the new normal.
However none ever imagined that in this lifetime we will see the world come to a halt ❌. Anyone , everyone in every corner of the planet went through the same feeling. No one knew if this would ever go away or if things would get back to normal anytime soon.For the first time in our lives we had all the time to go anywhere in the world, but we couldn't. No one in this world could. And it hit hard !!!
So while all this was happening, a part of me unlocked and realized the importance of simple things in life, the nature we ignored, the freedom we took for granted, ability to travel, the feeling of being in one's company, the food we get to eat and many more things.
So "What is life's worth if you cant pause for a moment and enjoy the gods creativity". So it became very important to appreciate and value the things we took for granted. Though I have been a Bangalorean all my life, I didn't get an opportunity or probably hadn't admired the natural beauty or surroundings of my own city. The new normal was a blessing in disguise to do all this and more !
Here's a list of must visit places around Bangalore, I enjoyed visiting and wanted to share. Do visit when you find time...
Manchanabale :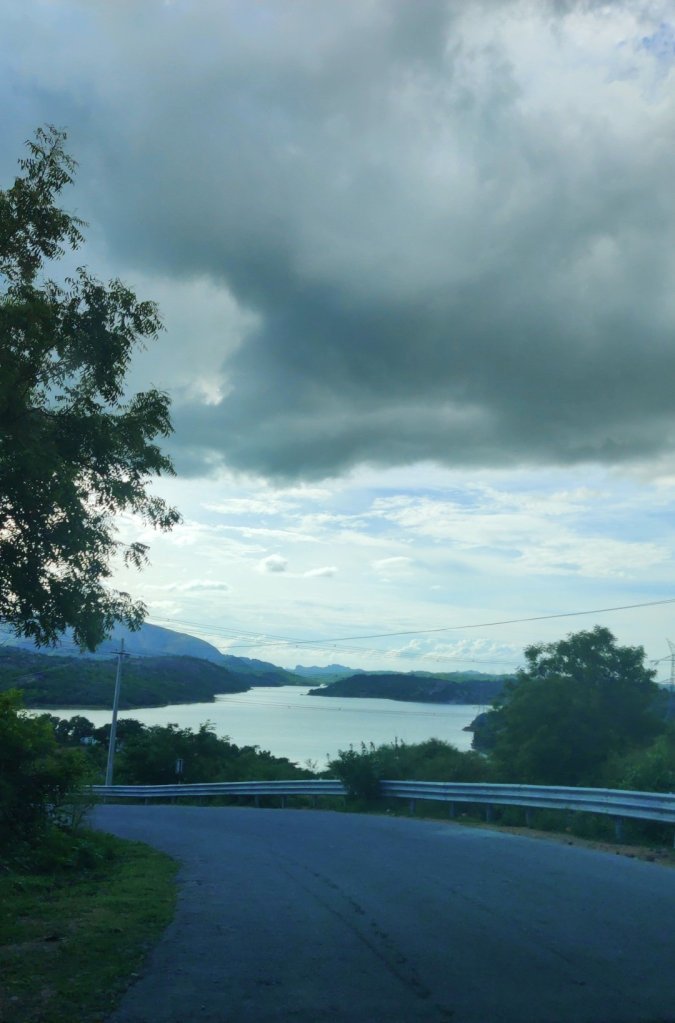 Manchanabale
Just an hours drive approx 40 kms from Bangalore towards Mysore Road is Manchanabele dam built over Arkavati river surrounded by lush green mountains. My heart almost skipped a beat when we navigated this turn where i could see this breathtaking view. Initially visitors were allowed all the way up to the dam, but now due to recent incidents, one is not allowed inside. But u can view the reservoir from hilltops and click some breathtaking shots.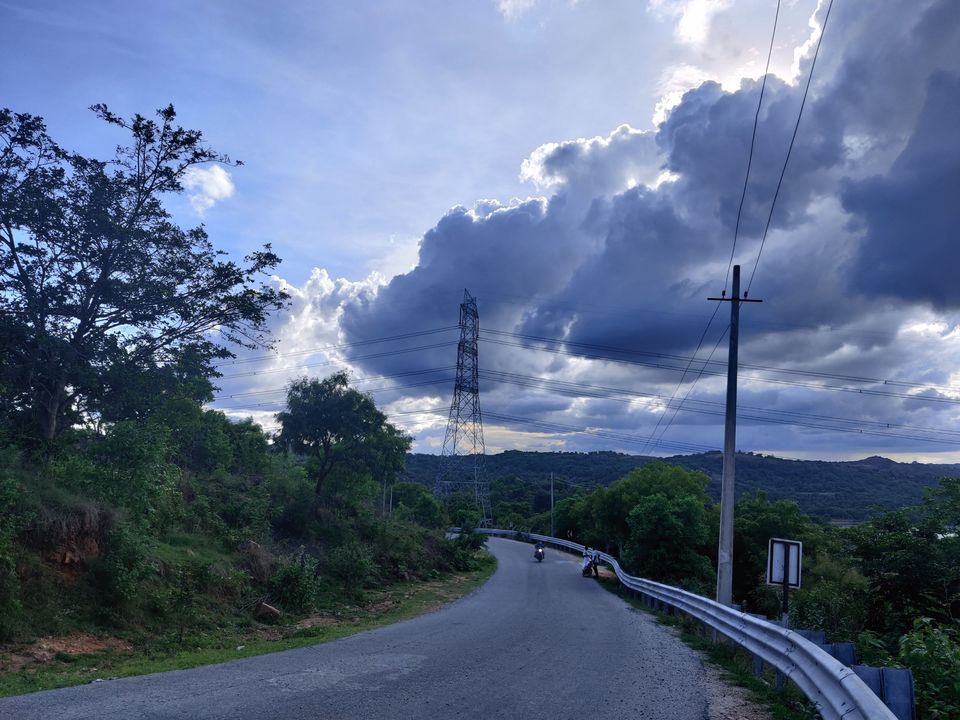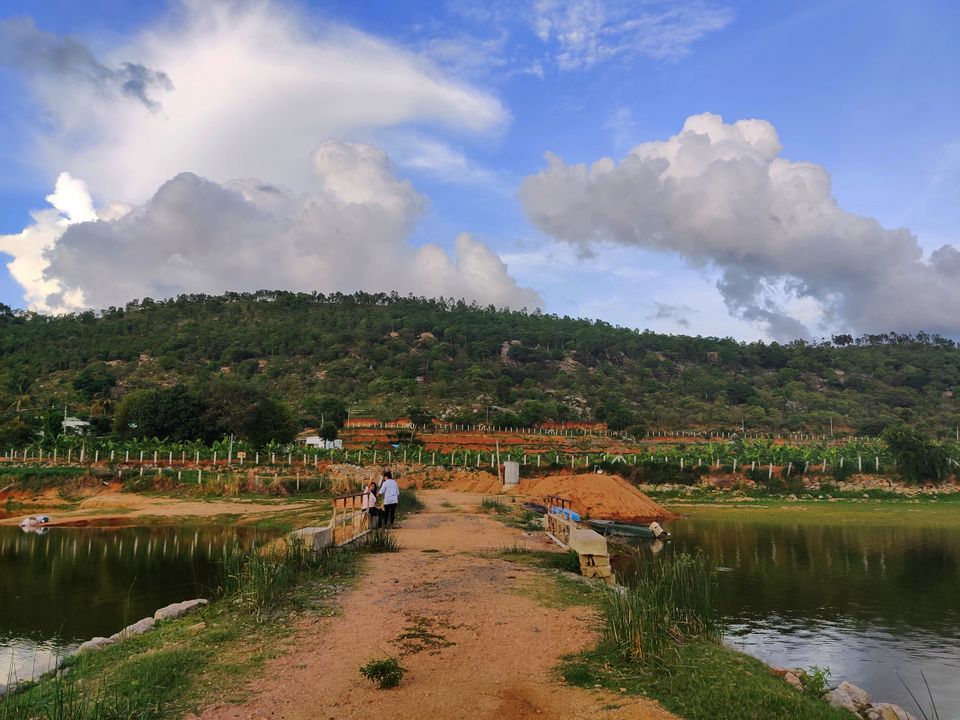 About 10km from Machanabele, you will come across a 400-year old banyan tree covering approximately 3 acres of land which is another attraction in this area. Colloquially known as Dodda Alada Mara, the big banyan tree.
Dandiganahalli Dam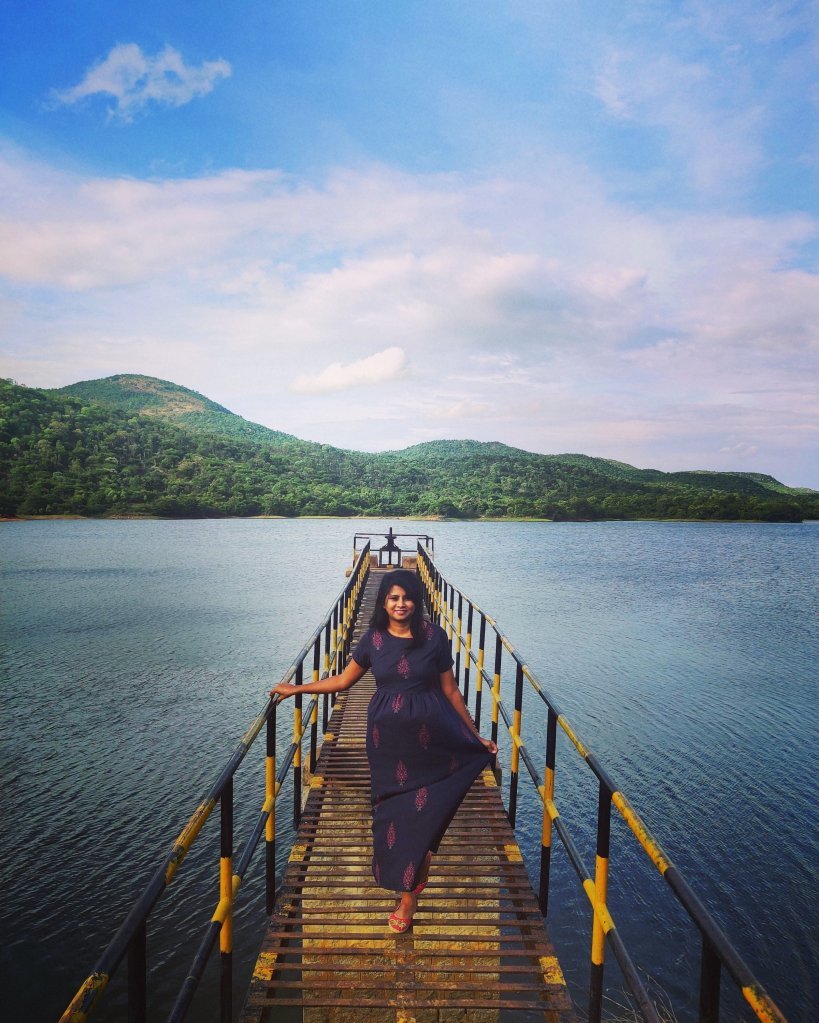 Dandiganahalli dam is perfect for a short outing. Located at about 90 kms from Bangalore towards Chikkaballapur, this perfect picnic spot is a hidden gem. You can spot a lot of colorful birds, trek on nearby hills or just sit on the banks and have a picnic. However if you carry a picnic basket, kindly ensure not to leave litter behind.
Gudibande
Another offbeat location in Chikkaballapur about 90 kms from Bangalore is Gudibande Fort . Just few kms before you reach the fort is Gudibande Lake sunset 🌇 view point.
The water in the lake glittering against the sun and the backdrop of the clouds just added to the surreal beauty of this place. The drive of a few kms from here to the Fort is again picturesque.
The way to the top of the hills is about 500 odd steps, but once you reach the summit, the view from the top is worth the effort. There was hardly any crowd when I visited but I am not sure now.The Shiva shrine at the top is believed to be one of the 108 Jyotirlingas that Rama established in various parts of India. Gudibande Fort was built by a yogi and a local chieftain called Byre Gowda some 400 odd years ago in the 17th century. It was believed that he belonged to the Tuluva dynasty of the Vijayanagar empire.
Mandaragiri hills
The best view comes after the Hardest climb.
And this one was the hardest I had done in the recent times, just 430+ steps. I have always been a beach person and never once climbed anything other than my terrace. The adrenaline rush u feel once you see the scenery, the lush green trees, lakes, clouds , the surreal views has been something I will cherish .
Mandargiri hills also known as Basadi betta is only 60 kms from Bangalore towards Tumkur. There is also a jain temple above the hills which is currently under construction. The view from the hill is quite picturesque. Behind the hills is the Mydala kere which totally enhances the beauty of this place. You can get down the hill and walk or drive down on 2 wheeler to reach the lake. I wouldn't suggest taking your car there unless you have a 4 wheel drive as the roads are narrow and uneven. Best thing about this place is pets are allowed.
Nandi hills
I thought the most scenic view is from the 24 floor of World Trade center from my workstation 😍 as you can see in the below picture until I visited this place in Nandi hills ...
Nandi hills is the first place any one who visits bangalore wants to go to but being a Bangalorean, I had hardly visited once or twice due to the massive crowds esp on Sunday mornings !!
But I found this serene place at the foothills of Nandi which me and my friends love visiting and is totally empty on a sunday. It's the clubhouse at Prestige Golfshire resort. The drool worthy food + killer view is a great combi and is totally worth a drive.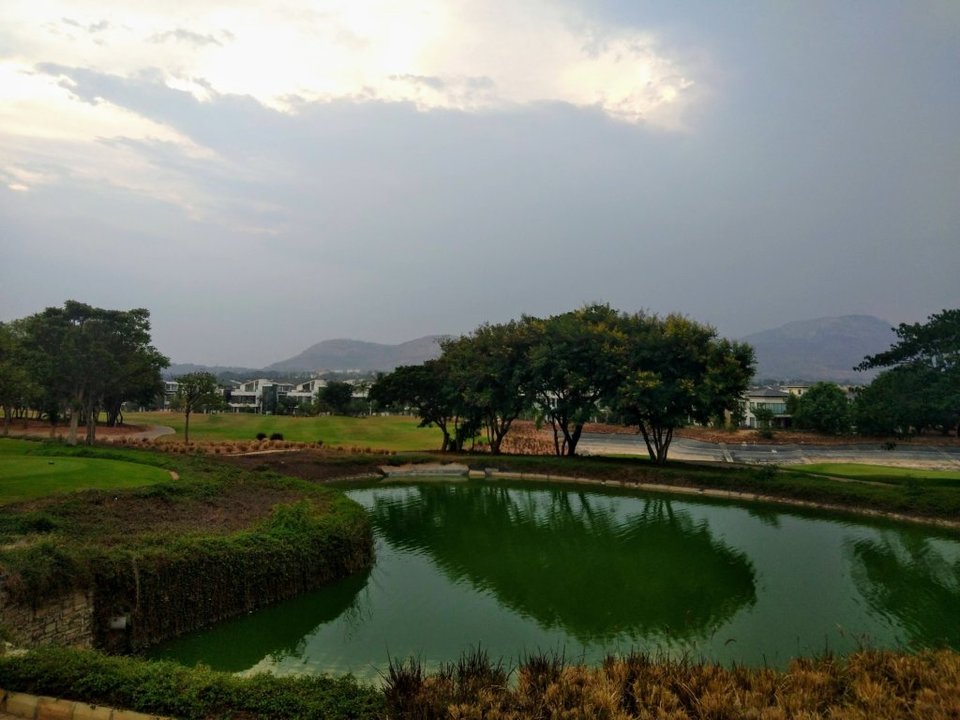 Devarayanadurga Hills
Devarayanadurga Hills is a perfect weekend getaway from bangalore to enjoy exotic view of the mountains, have a picnic by the lake or visit the beautifully sculpted temples.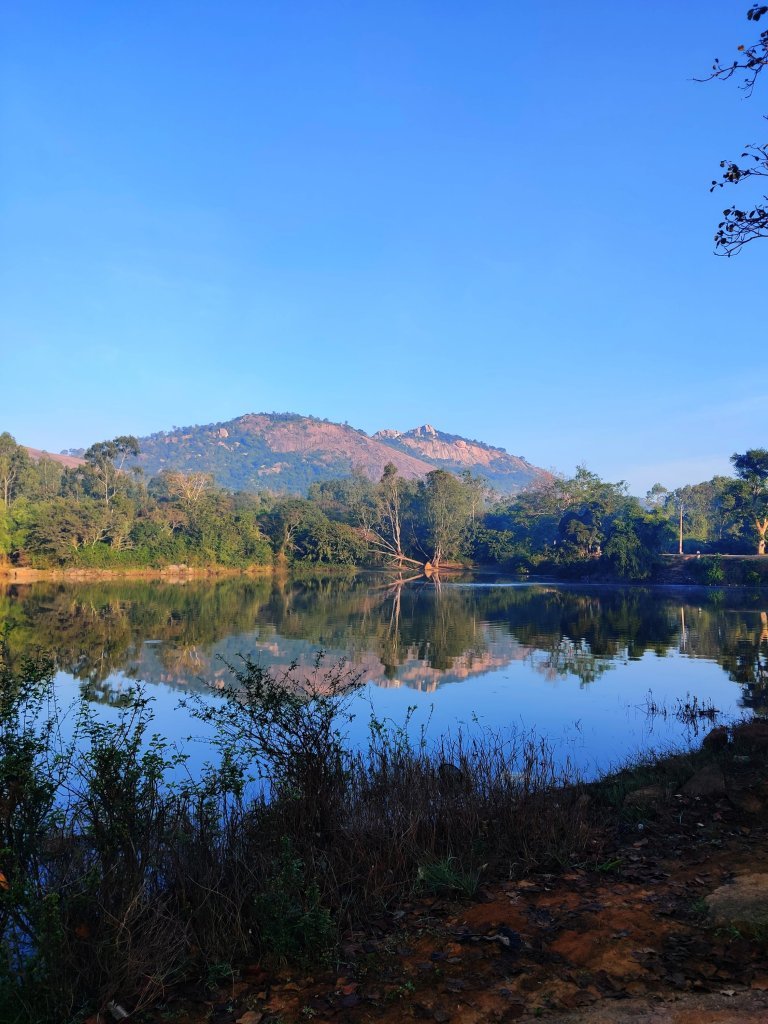 This tranquil hill station is about 65 kms from Bangalore towards Tumkur and situated at an altitude of 3940 ft. This place has 2 main temples, Yoga Narasimha and Bhoga Narasimha which are around 2000 years old and has Dravidian architecture.
Bhoga Narasimha temple
Bhoga Narasimha is located at the foothills and behind this temple there is a street which leads you to some mind-blowing view of the forest and hills surrounding this place. The small cliff found on every insta story is right behind this temple and yes I had to take a picture. It was super scary to stand at the edge and you feel like the wind might blow you down. One advice I would suggest people who are sacred of heights are, don't look down, always look up. Don't stand too close to the cliff and dont take kids to the cliff as there are no safety barracades.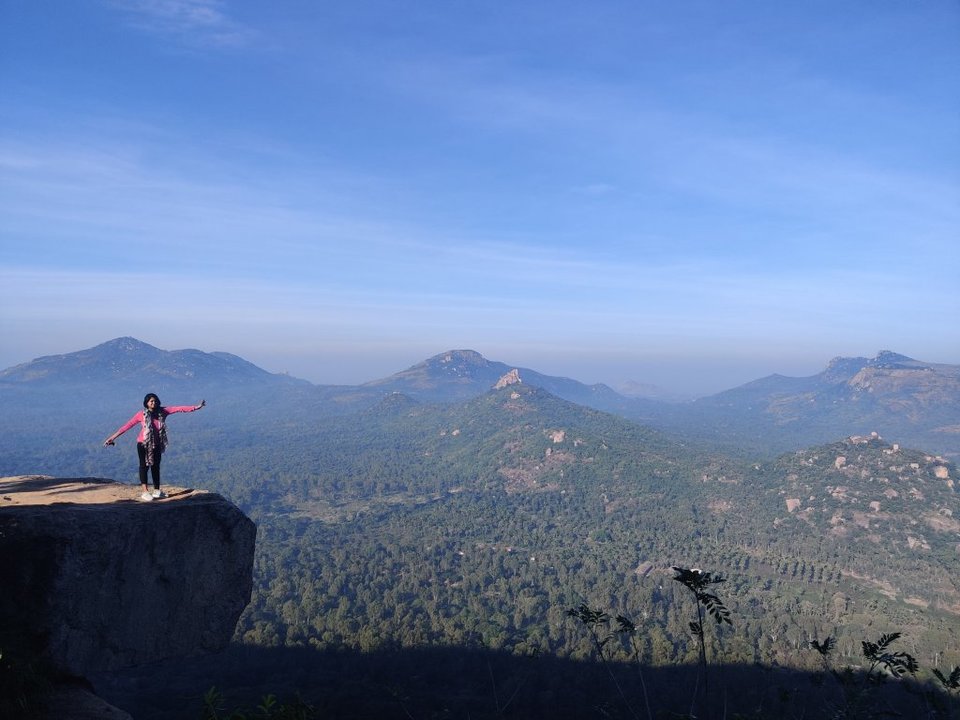 Yoga Narasimha temple is located at the top of the hills. You can drive up to the hills and climb about 50 steps to reach the temple. The temple opens only at 10 am and closes by 5 pm. There are several street food available next to the temple and so are monkeys so be careful. The nearest hotel is at dabbaspet junction but nothing fancy. If you want to enjoy a good meal ina decent place then you can head to Namaste Bengaluru which is a few kms away.
Chota Ladakh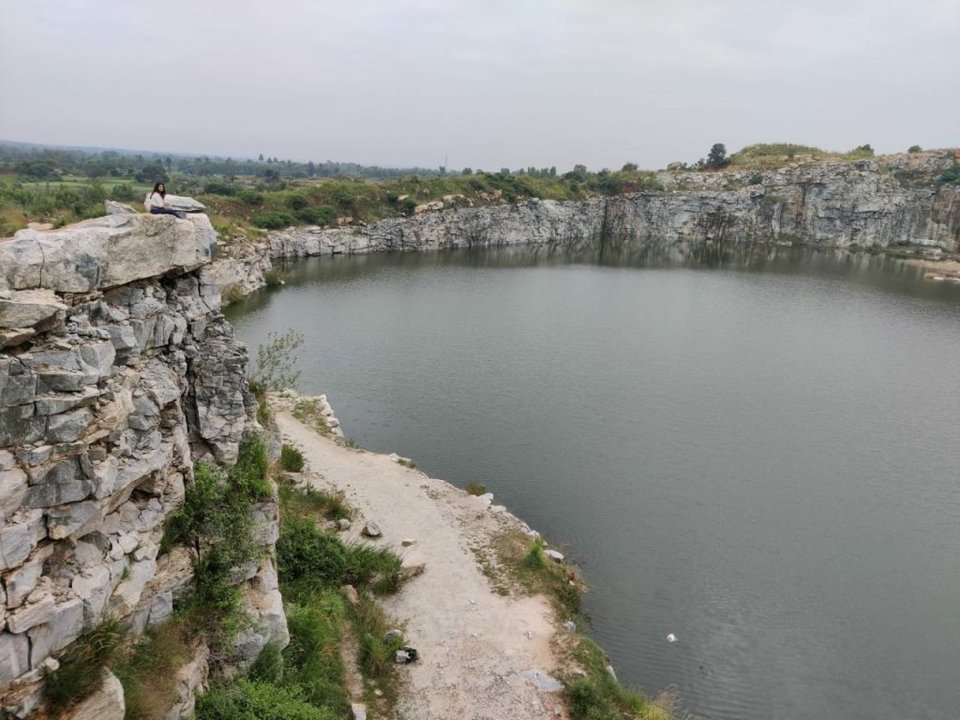 Chota Ladakh is located near Kolar road around 60 km from Bangalore. This is a petite abandoned quarry that got filled with rain water. It is believed that stone mining was done here earlier, hence the quarry got formed. It has a slight resemblance to the Ladakh landscape. Best time to visit is early morning or evening as the sun gets unbearable during the day. You can enjoy a picnic here . However you can't stay beyond 5 pm.
Do Follow, subscribe to know more about my adventures