We left Bengaluru at 7:20 pm on the previous day by train (Karnataka Express) to a place called Kopargaon, which is around half an hour drive from Shirdi. We reached Kopargaon at around 2:15 pm. Then we hired a taxi and moved towards Shirdi.
We reached shirdi at around 3pm. The rooms were pre booked (there's literally 100's of lodges in Shirdi), we freshened up and went for darshan, the temple was around 500m from our hotel. As it was off season in Shirdi, we had our darshan very quickly. We came out of the temple at around 4:30pm.
Soon after coming out of the temple we took a shared taxi for Shani shignapur. It took 5 hrs for the complete trip, which includes one hour of darshan. As it was Saturday, it was little bit crowded but we had good darshan and we came back to our taxi and waited for other passengers to come back from the temple.
We reached Shirdi at around 10:30pm we had our dinner in some Andhra hotel ( the prasadalayam closes at 9:30 pm) and headed back to our room. We were exhausted and had a good sleep.

Our 2nd day plans was to visit to Trimbakeshwar temple which is near to nasik, we were thinking of taking a bus to nasik and hire a taxi from Nasik to the temple. But there are regular tempo travellers which will take you to nasik trip for just ₹250 and they will take to places like Panchavati, muktidam and Trimbakeshwar temple. Panchavati is a very nice place to visit. It took one full day visit all these places. Stops will be given for breakfast and lunch.
We left Shirdi at around 7:30am and and the first place was muktidam, it's a newly built temple built with marbles and contains all kinds of gods idols (Before reaching muktidam we had breakfast in between). After muktidam we went to Panchavati, where there are many spots to visit which are walkable distance. But if your not a walking person you can hire an to show you around. It took some time to see Panchavati. After Panchavati we moved towards Trimbakeshwar temple (on the way we had our lunch). As it was sunday, it was a bit crowded and it took us around 90min to complete our darshan. The driver usually stops for lunch at the hotel which is known for him, so that he can get his commission. And it's little bit expensive. There are eateries near temple you can try.
That was the end of Nasik tour. We headed back towards Shirdi and reached at around 7pm.
As we were early we had a chance to go to prasadalayam and had our dinner (the most delicious temple meal I have ever had). After dinner we went back to our rooms.
Next day we thought of going for kakad Aarthi (Aarti at 4:30am). You can either book tickets online or you can go for free darshan. As we didn't get the tickets, we had to go for free darshan. The issuing of free darshan tickets (one per person) will start at 12am and once the tickets are issued they will send us inside the temple. We have to sit in the Q till 4am. Mobiles are not allowed inside the temple, either you can sleep or you can spend some chatting time with your friends and family.
At 4am they will allow us near the idol, at 4:30am they do Aarti and everything will be completed by 5:30am. We went back to our rooms and slept.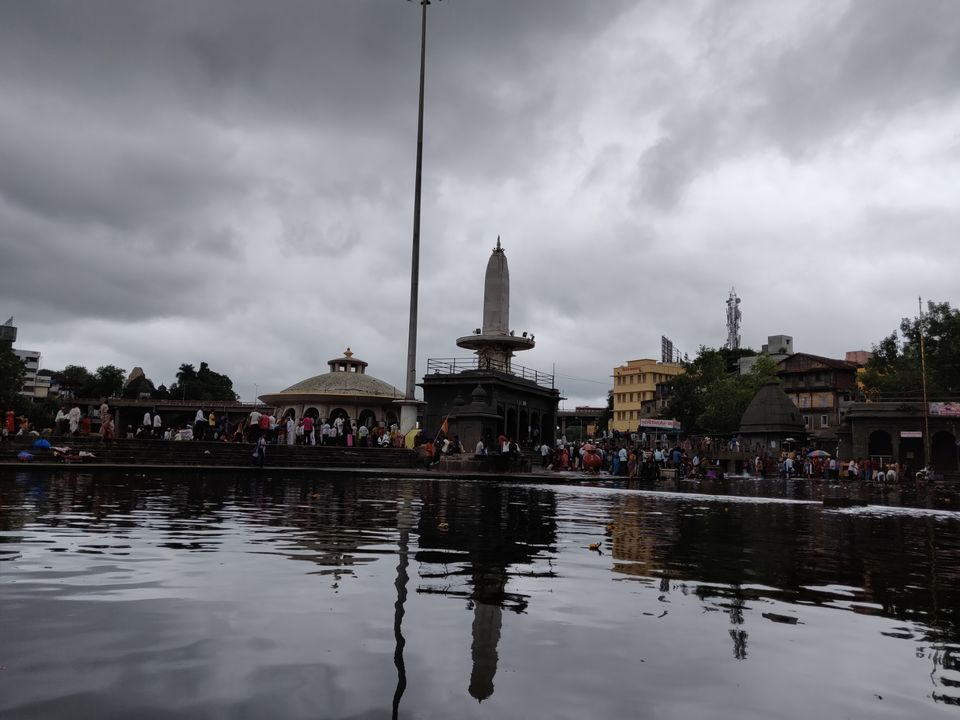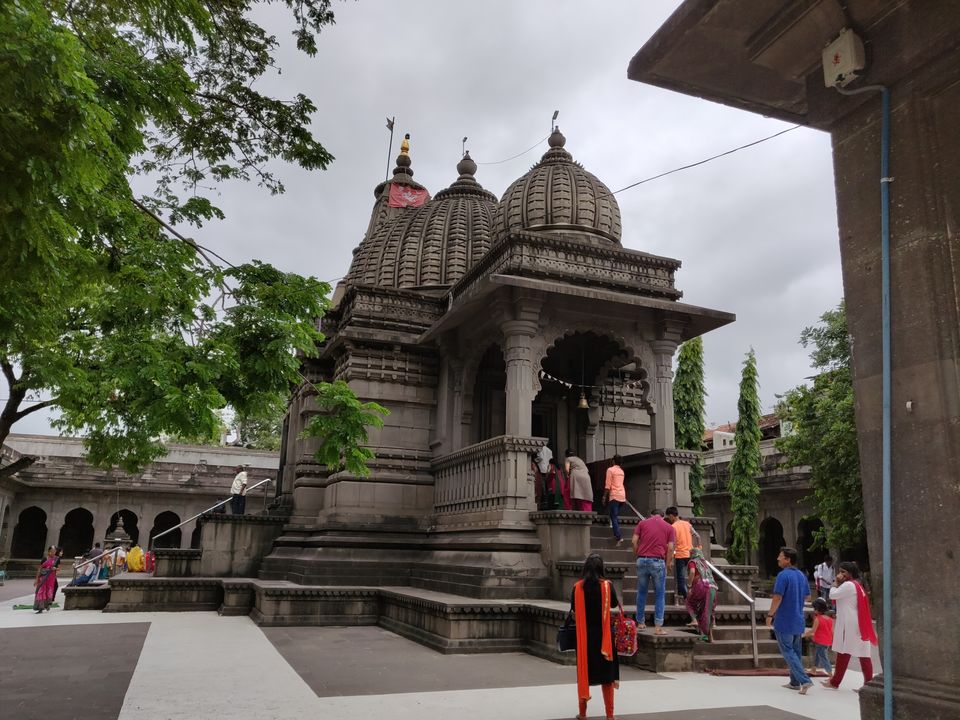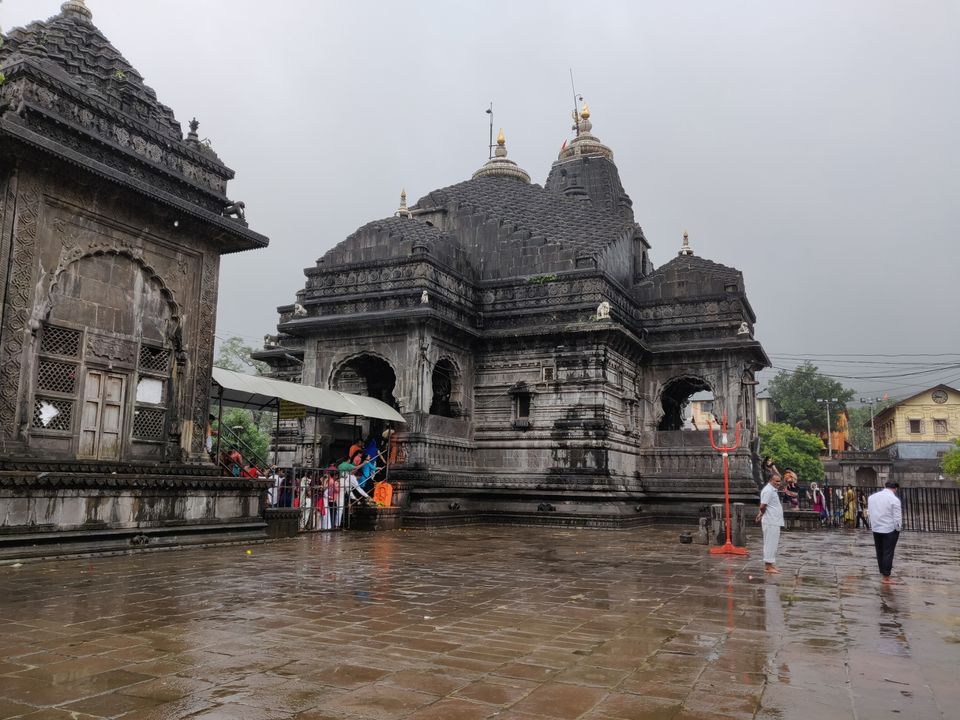 We woke up at around 8am. Packed our bags and left to Aurangabad. We took msrtc bus to the place and he took 3hrs to reach there. Once we reached Aurangabad, we hired a auto to take us to Ellora caves (amazing place). We took around 4hrs to see the place, but still not satisfied. So I thought of coming back some other time exclusively for Ajanta and Ellora. One we roamed around Aurangabad. We can to the main city and took a msrtc bus to Pune. Never take private busses, they are the worst. Either take msrtc busses or take a shared cab.
In a hurry I miss booked the flight one day earlier because of which I had to cancel Ajanta visit (it was davastating).
We boarded the flight and safely landed in Bengaluru.
This was our 3 day trip to shirdi.
Thank you for reading.