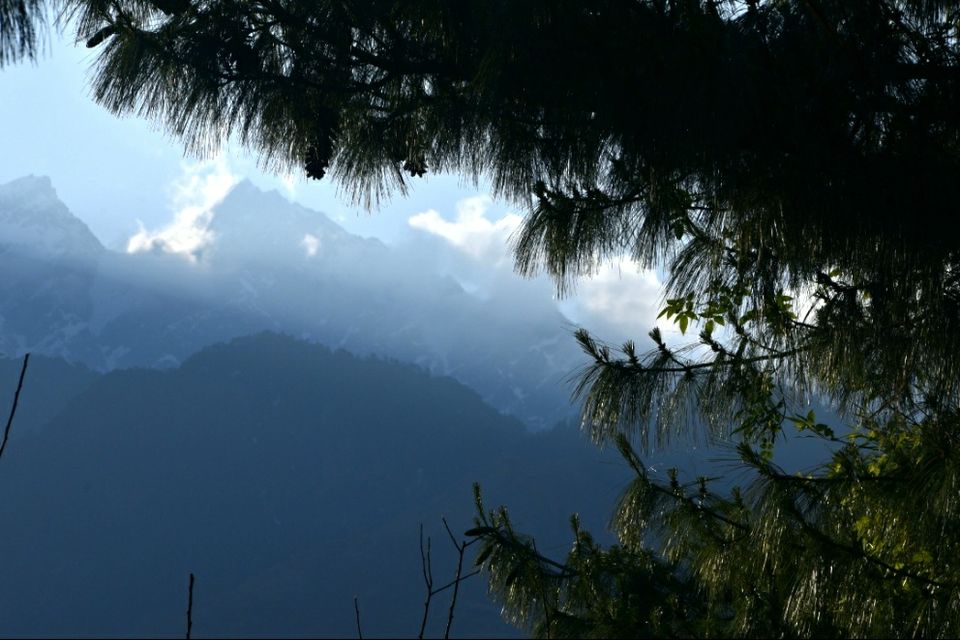 Summer is a best reason to escape in a quietude, repose and stillness. Often, our soul seek for some tranquility where we try connect to our mother nature. What is way more better to have the feeling of chill winter in this scorching summer, right! Everyone of us, we definitely strive for some break from this sweating heat which is almost tend to melt our skin. Urrghh scary! So, yes....recently I had a chance to escape to an awestruck beauty i.e, Manali. An impromptu plan is a best plan actually. When your pockets are full and a sudden trip idea strikes, guys that's it, never ever ditch those impromptu plans. It will definitely lead to a memorable, happy, full of fun and exciting trip ever. Mark my words. 😎
The trail to Manali starts with a sudden booking of a ticket, it was that instant. Remind you, my trip was for 4 days with my boyfriend and it was our first trip together. So,  we started our Day 1 from Majnu-ka-tilla bus stand. We almost got late because of packing and all stuff but finally made it to the bus stand. Relief of sigh! You can travel to Manali via Bus, Train, and by Air too. Favorably, 97% prefers via Bus, 2% via train and in a rare case 1% by Air (Bhuntar Airport, 31 miles from Manali). In my personal opinion, it is always better to travel by bus. Look, I know it takes 12/13 hours by bus, but dude you will enjoy every bits of it. In my opinion, that is the actual travelling, 
because we even connect to the roads too. Every turns, stops, that sudden jump in speed breakers, fear to puke, long chit-chats, unstoppable junks foods, uncountable trees, houses, people etc everything that we pass by is itself a trip. Get on any of the comfortable HPTDC (Himachal Pradesh Tourism Development Corporation) overnight volvo buses that leave from Delhi to Manali. The awesomeness awaits the next day.
So,  the ultimate itinerary starts from today. The bus journey was over the top experience with that chill AC right above my head, had a good sleep.  After, I woke up my eyes was at bliss, trust me. No,  we didn't reached yet but was almost about to.  The view from my seat was breathtaking.  I was in hurry to just get down of my bus and explore this beautiful place. Finally, reached our destination and I was completely in a different zone of peace, calmness and the fresh cold wind that directly hit my face was the next level feeling.
The hunt for adventure, explore and surreal beauty begins from here.
Reached Manali by 12 pm. Got down in the Manali Bus Stand, took a local taxi to reach the town. Don't worry you will get abundant of taxi drivers who will charge you around Rs. 200.  Searched a hotel built in somewhat top level area to get that scenic and charming view from the balcony. Got one though in a very handsome rate. Lucky us. Took a good sleep to kill the exhausts.
**Little disclaimer- Rest is must, no matter what. 😐🙄😅
Woke up with extra enthusiasm. As it was already evening so, Day 2 goal was just to Chill and have some Good Food. We decked up with our winter clothes on,  leather jacket, boots,  hand gloves,  beanie cap etc and we are all set to feel the chill outside 🗻🏔. Just imagine the happiness of wearing winter clothes in this Summer Season. That Cloud nine wala feeling.  😎🤘😍
Mall road is quite a crowded spot now with lots many tourists. Indeed, a good place to chill and relax by having some late night walk and good food. We tried some Japanese cuisine from Chopstick Restaurant in Model Town, Siyal. Foods we tried are Sushi, Japanese Glass Noodles and Steamed- Momo's with  some Beer and Breezer.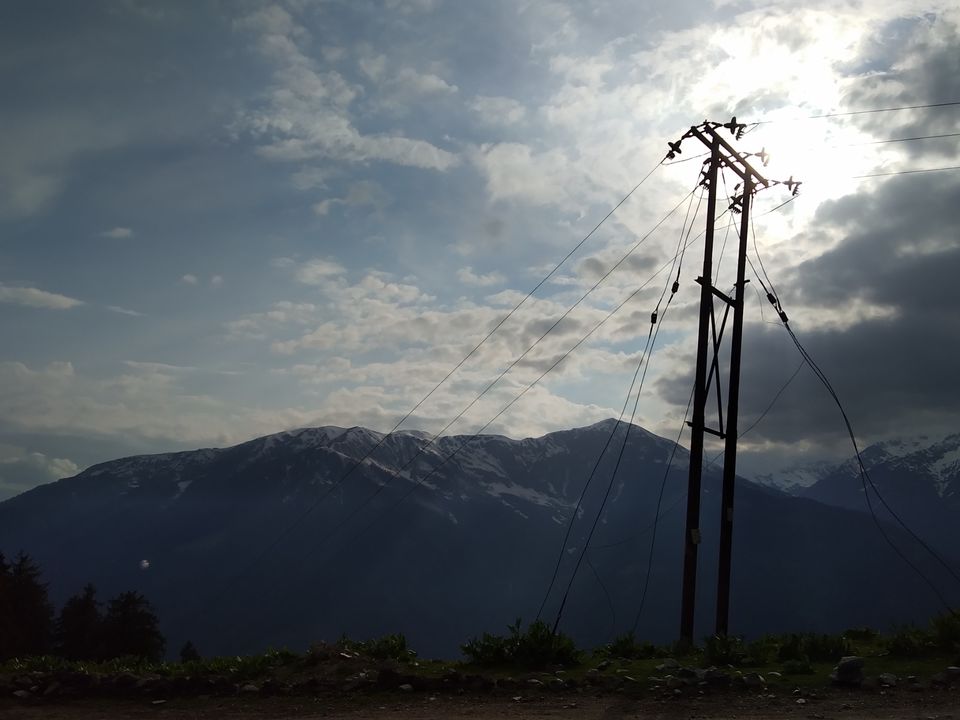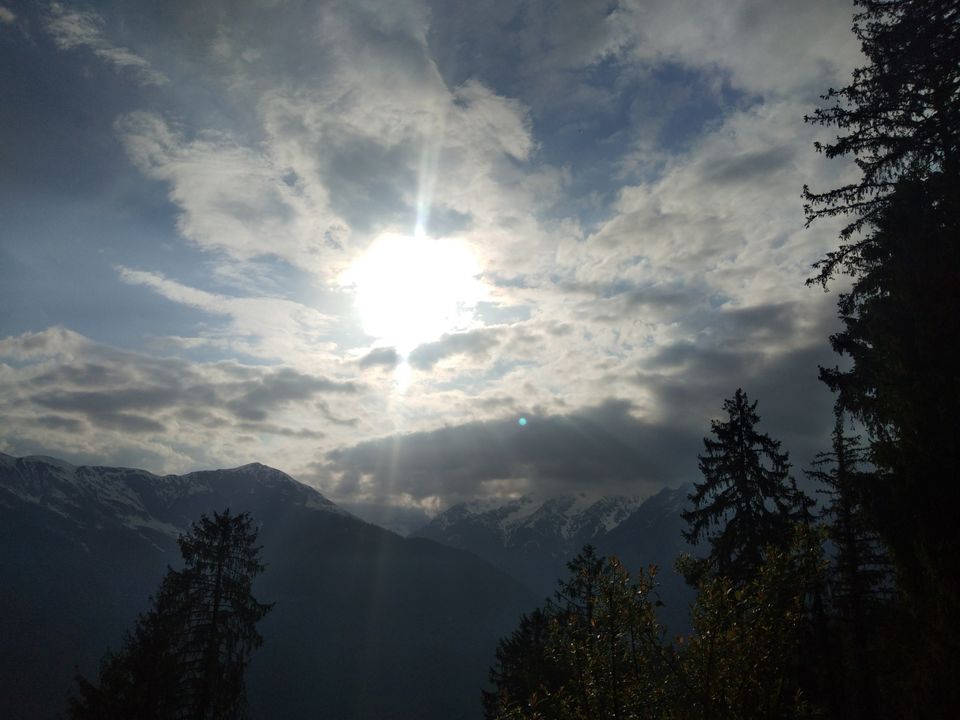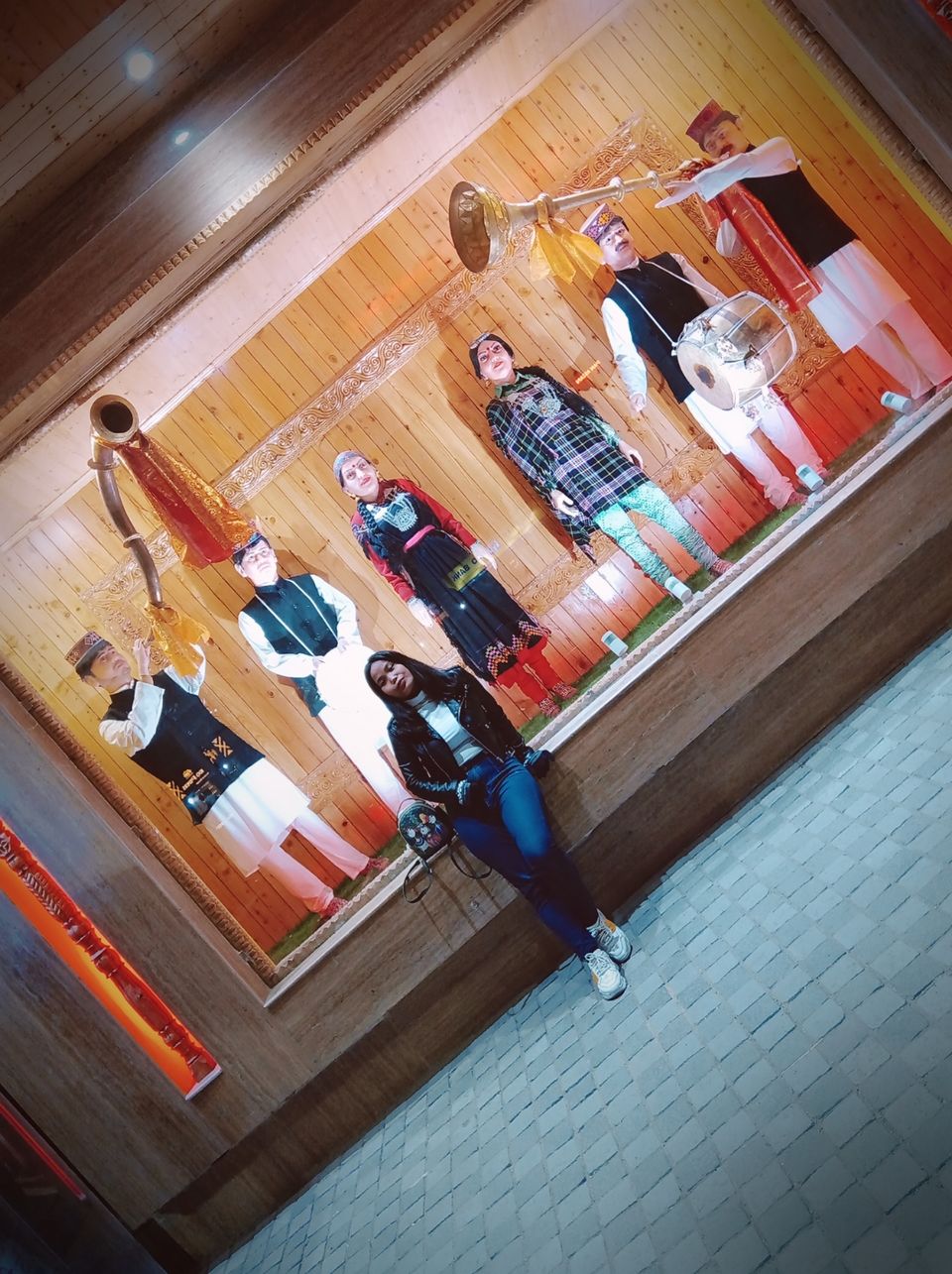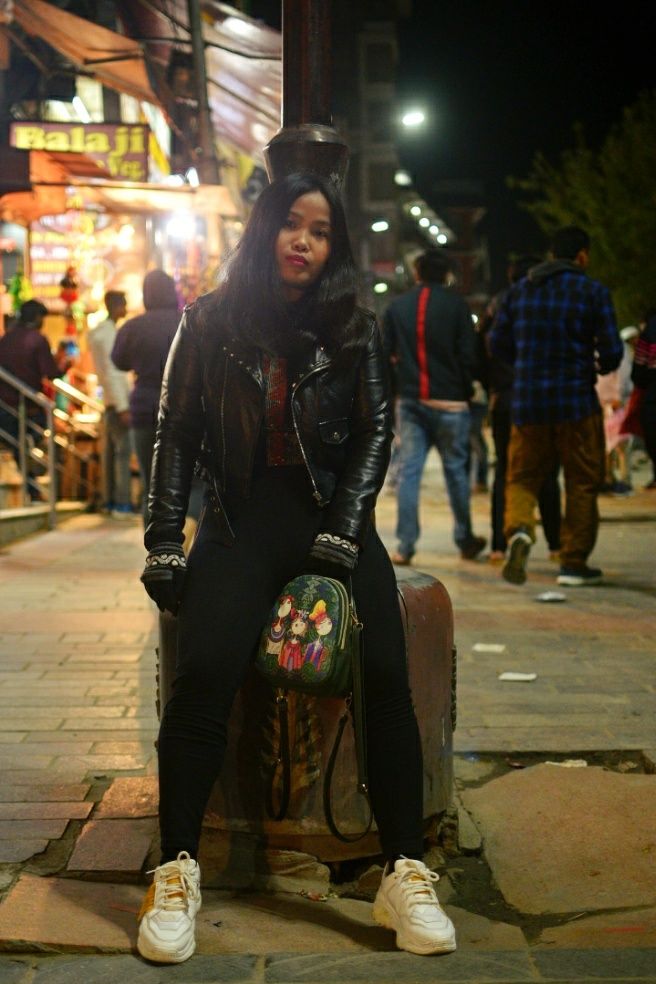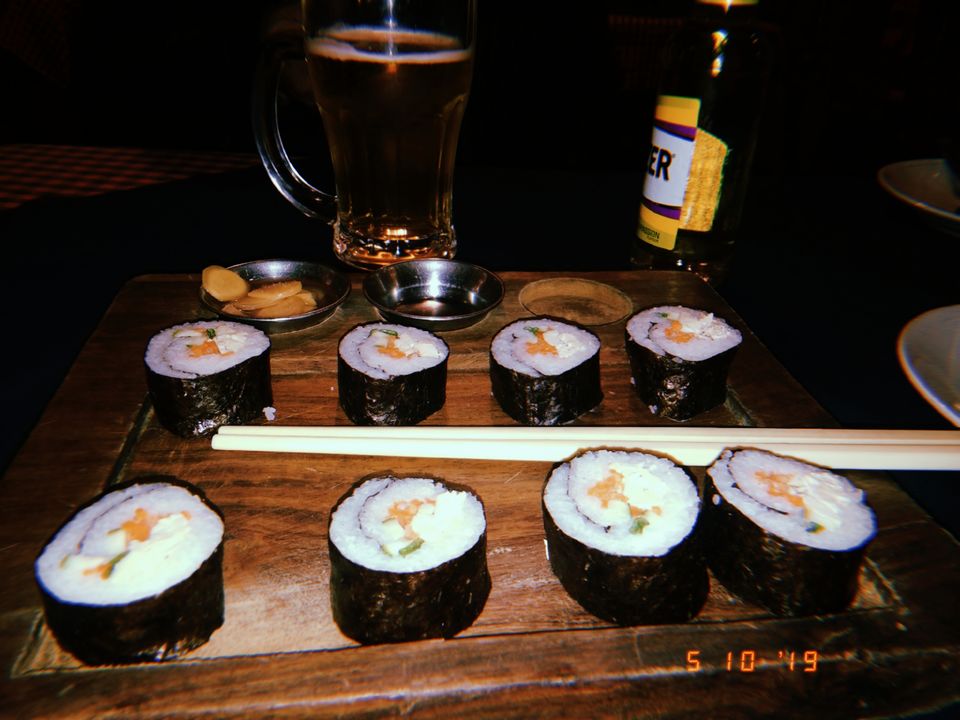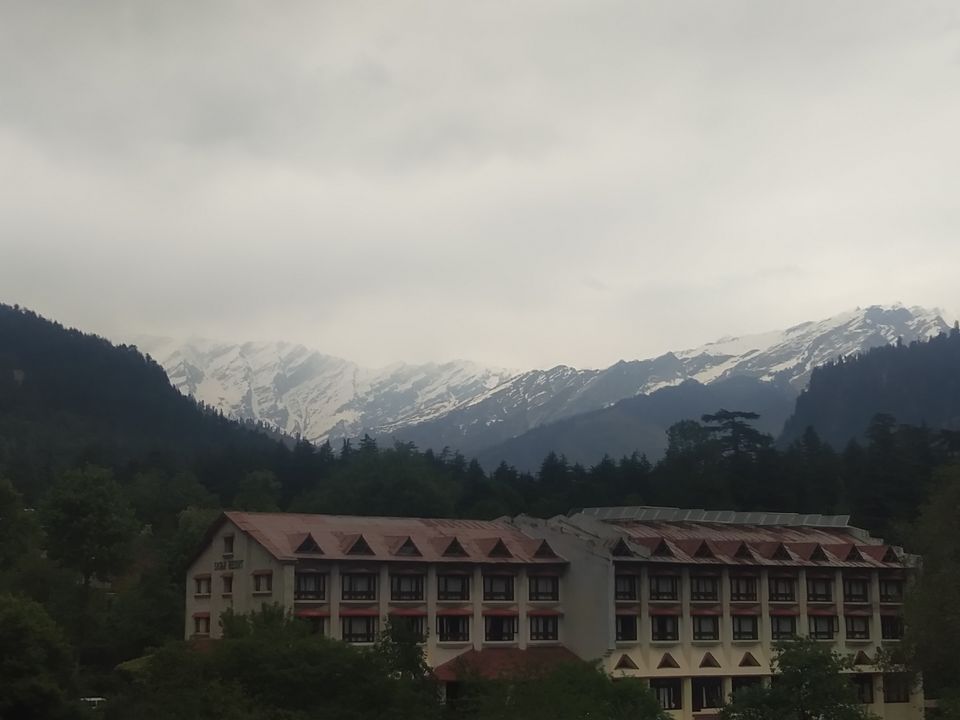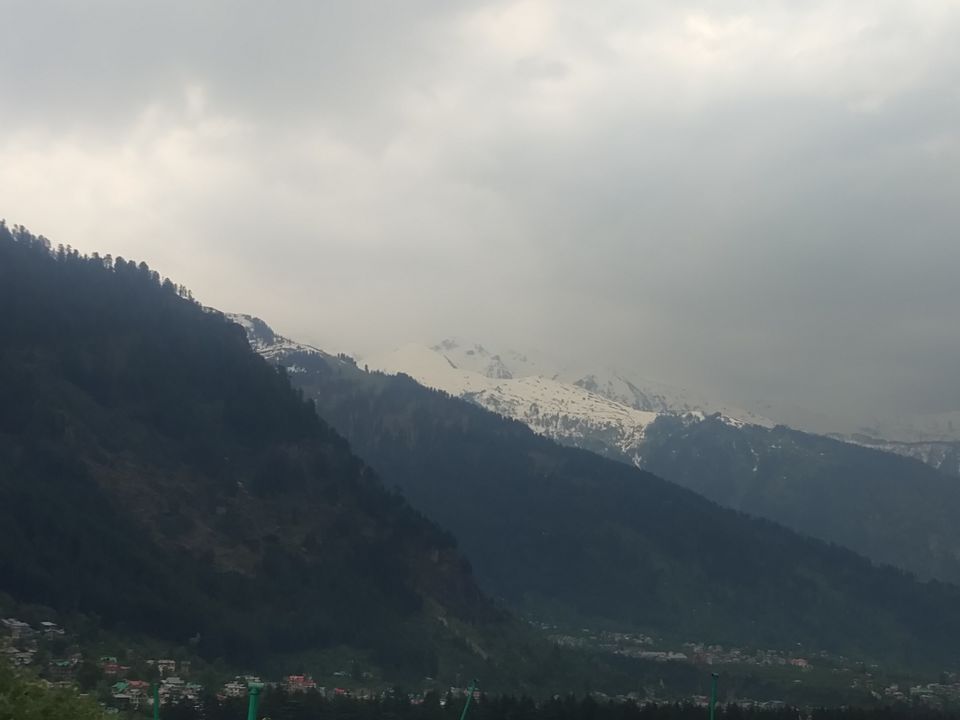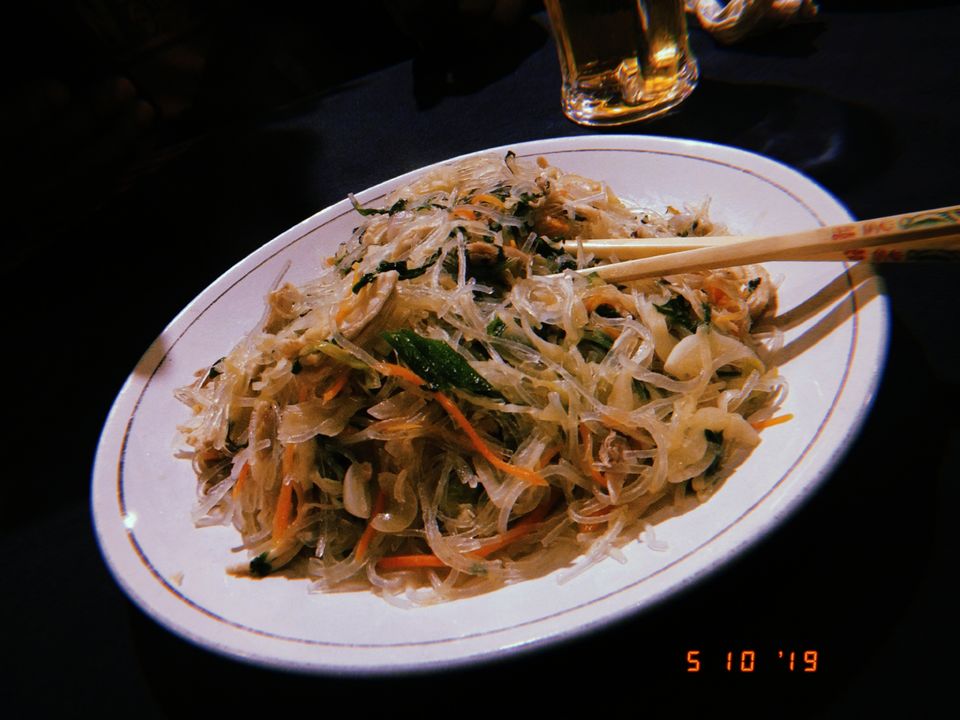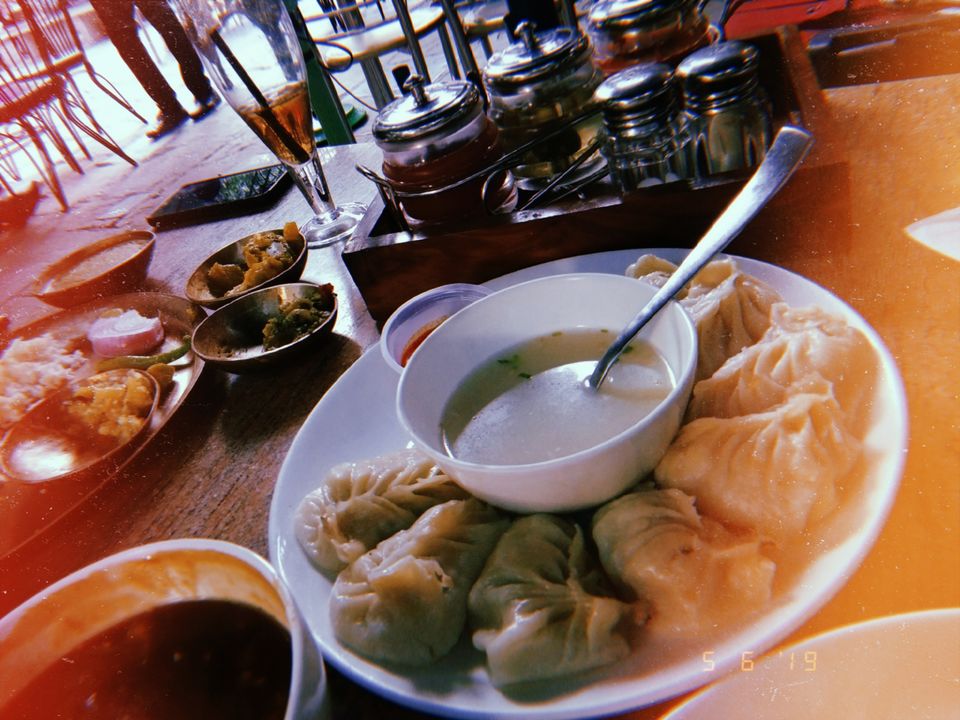 Excitement level at 101% because today we are unto some good treks. Guess what, today we are covering HAMPTA PASS. The Hotel owner where we were staying was too friendly and  kind enough to offer us a good package of around INR2000 (both up and down) to Hampta.  Usually, the Hampta package starts from INR2500 to INR 3000. Mind you all of this package amount is not for all over Hampta pass trek, its only till a pointfrom where the actual Hampta Pass trek starts. Usually, Hampta pass trek takes 4/5 days all over to complete the full trek.  As we have visited Manali during the first week of May, 2019, so the trek was closed. Why so? because, this year the snow level was too high. Even in the month of May there were full of snow in Hampta pass. That's the reason why the trek was still close. To our prior information, we got to know that it will open by mid of June. We still did our trek to the Hampta pass till the point its open. The trek was approx 60 mins long. Depends in one's walking speed actually. Hampta is all about pristine beauty, full of snow, luscious green fields, tall pine tress, huge hills of rock, crystal clear water flowing down in the lake, never seen flowers and what not did we have encountered on our way to Hampta pass. Surreal, Serene, Picturesque, Dreamlike etc is what describes the beauty of Hampta pass. Just look at the view through my picture.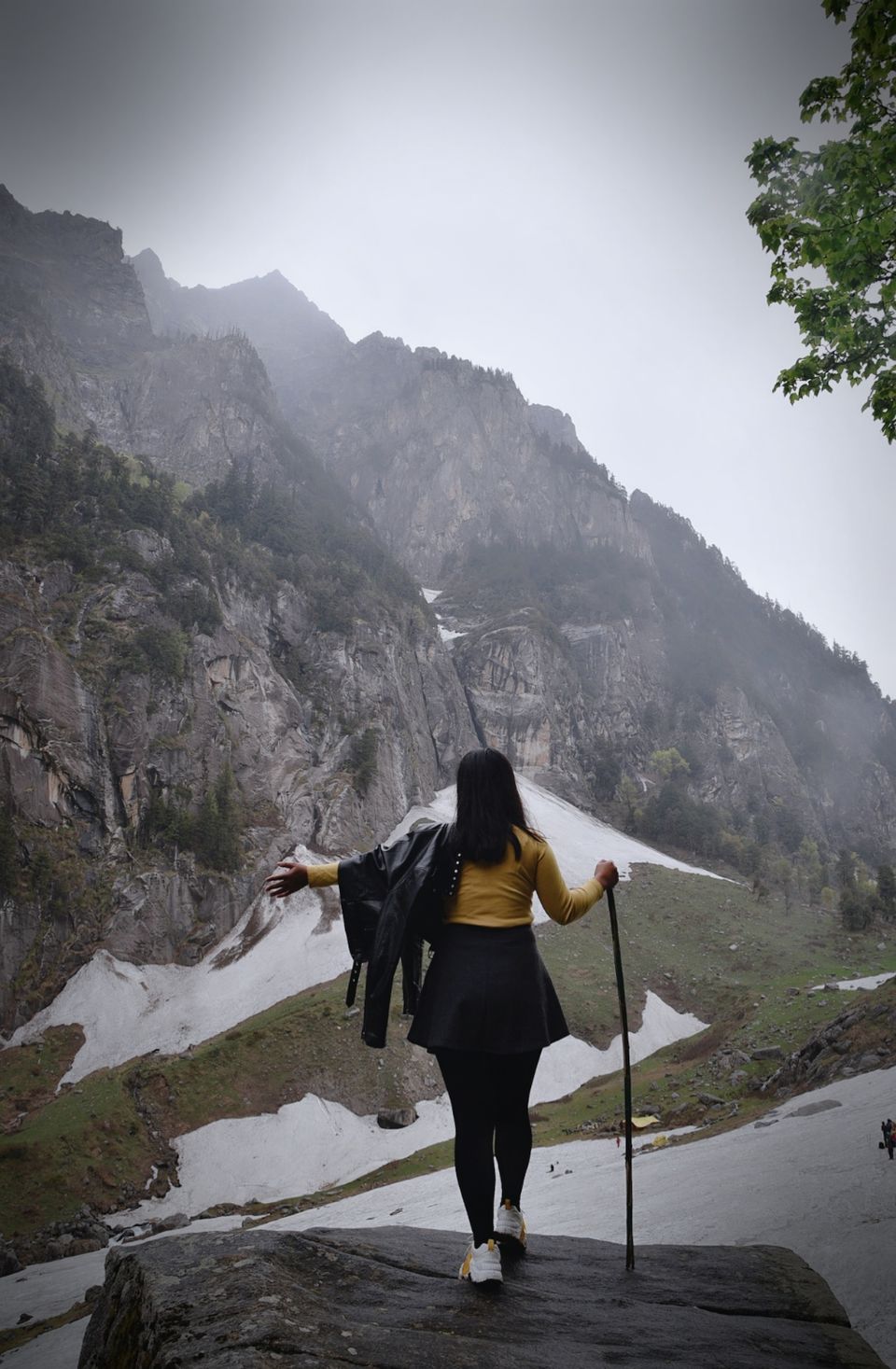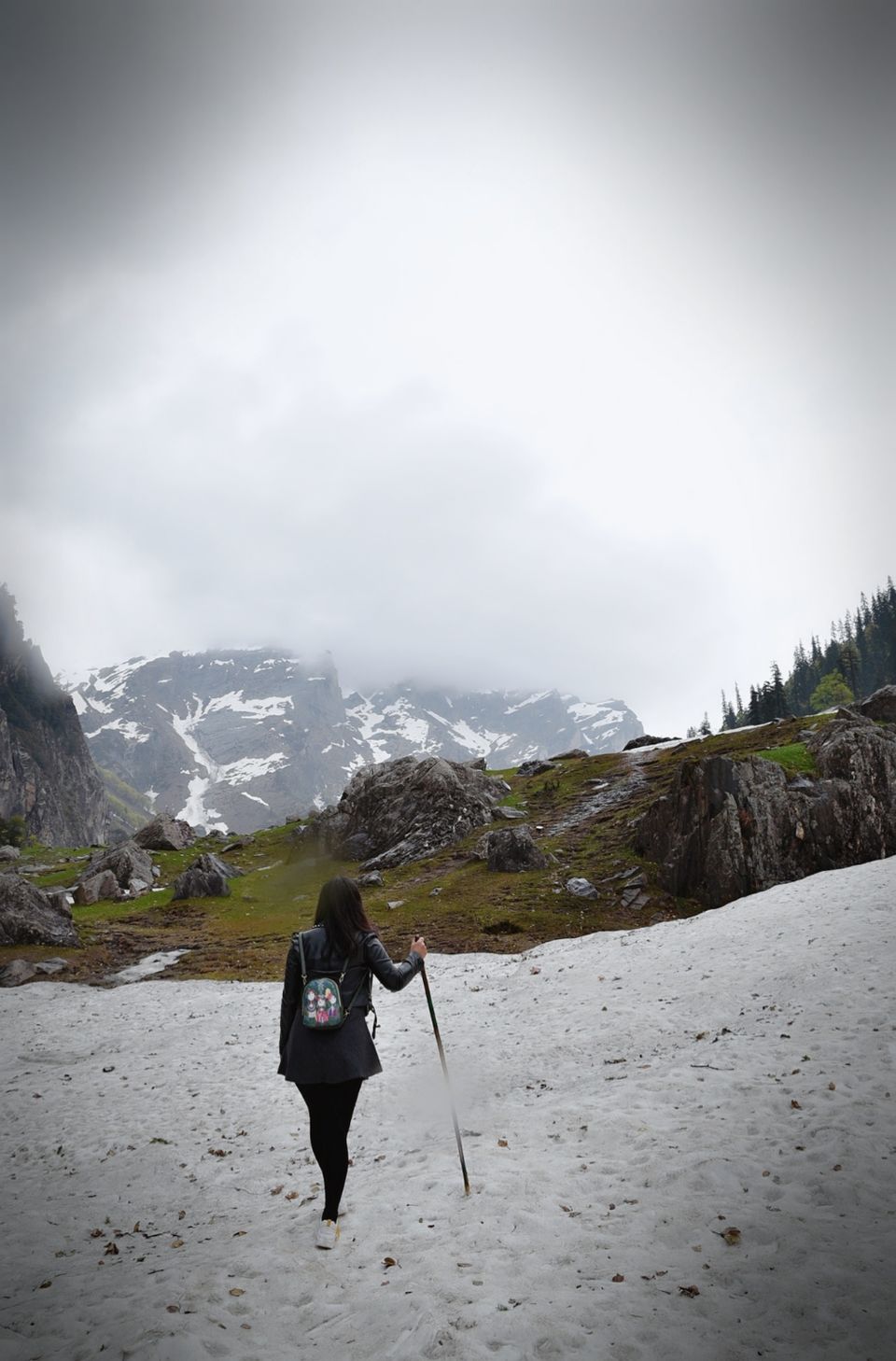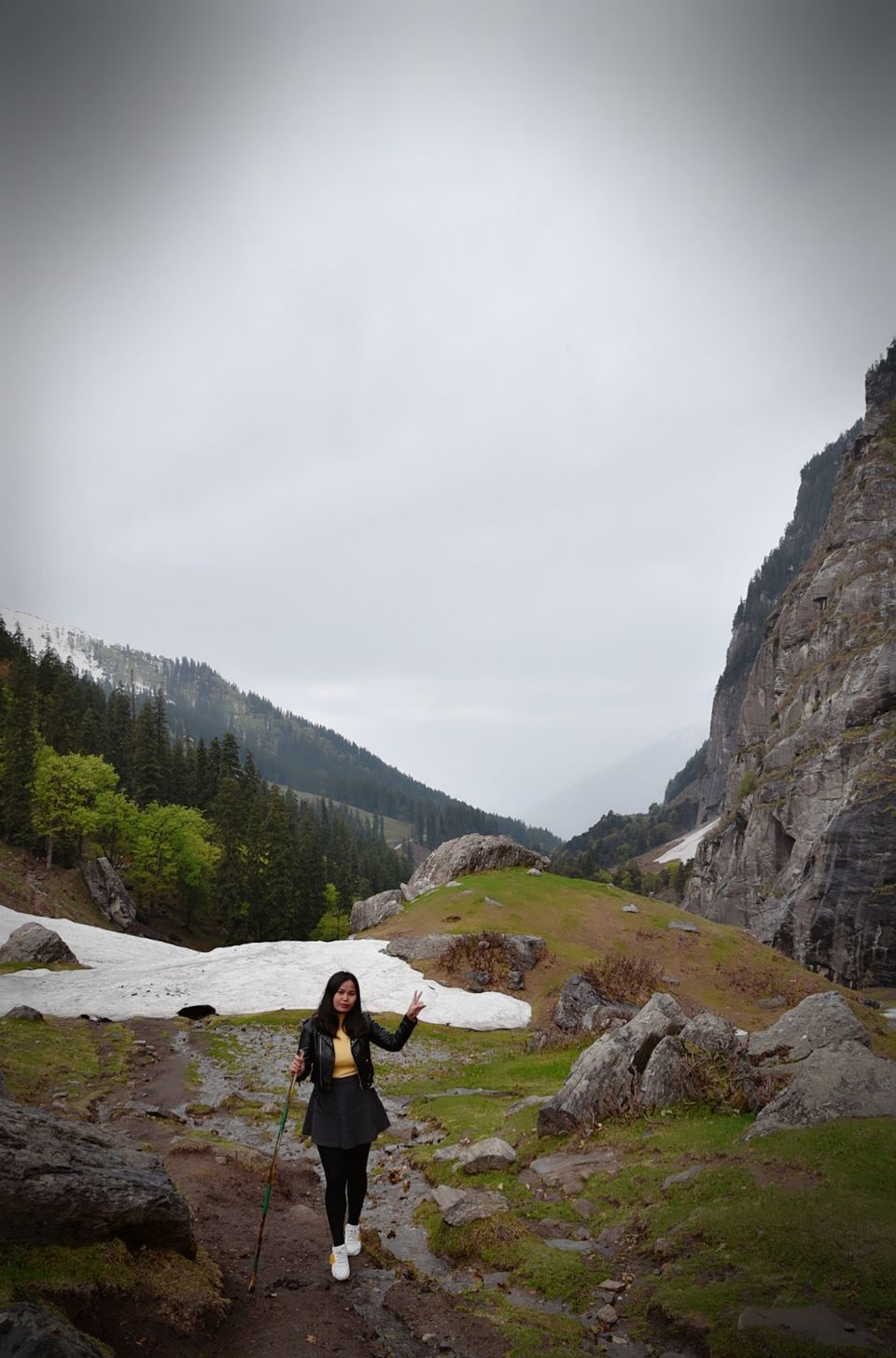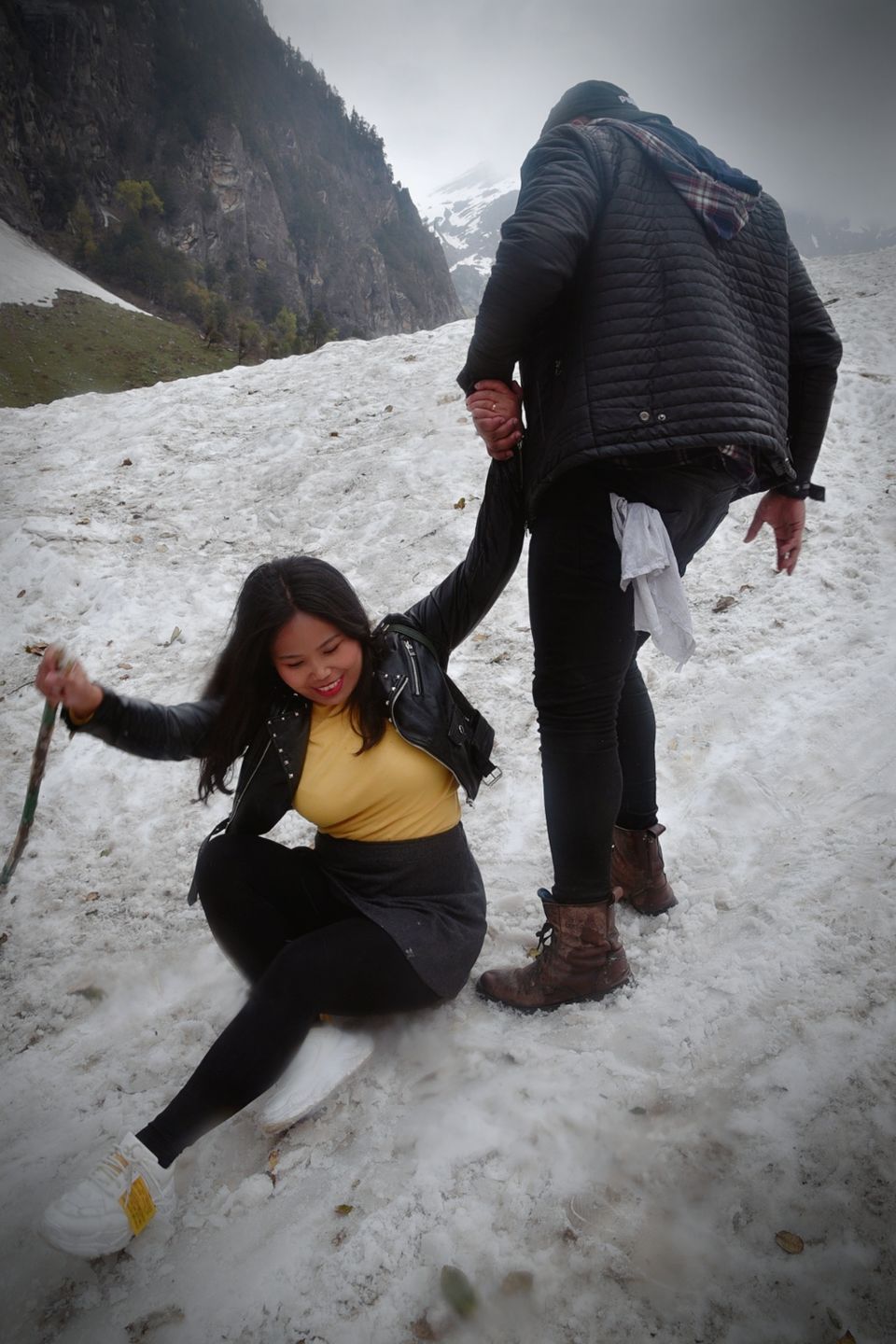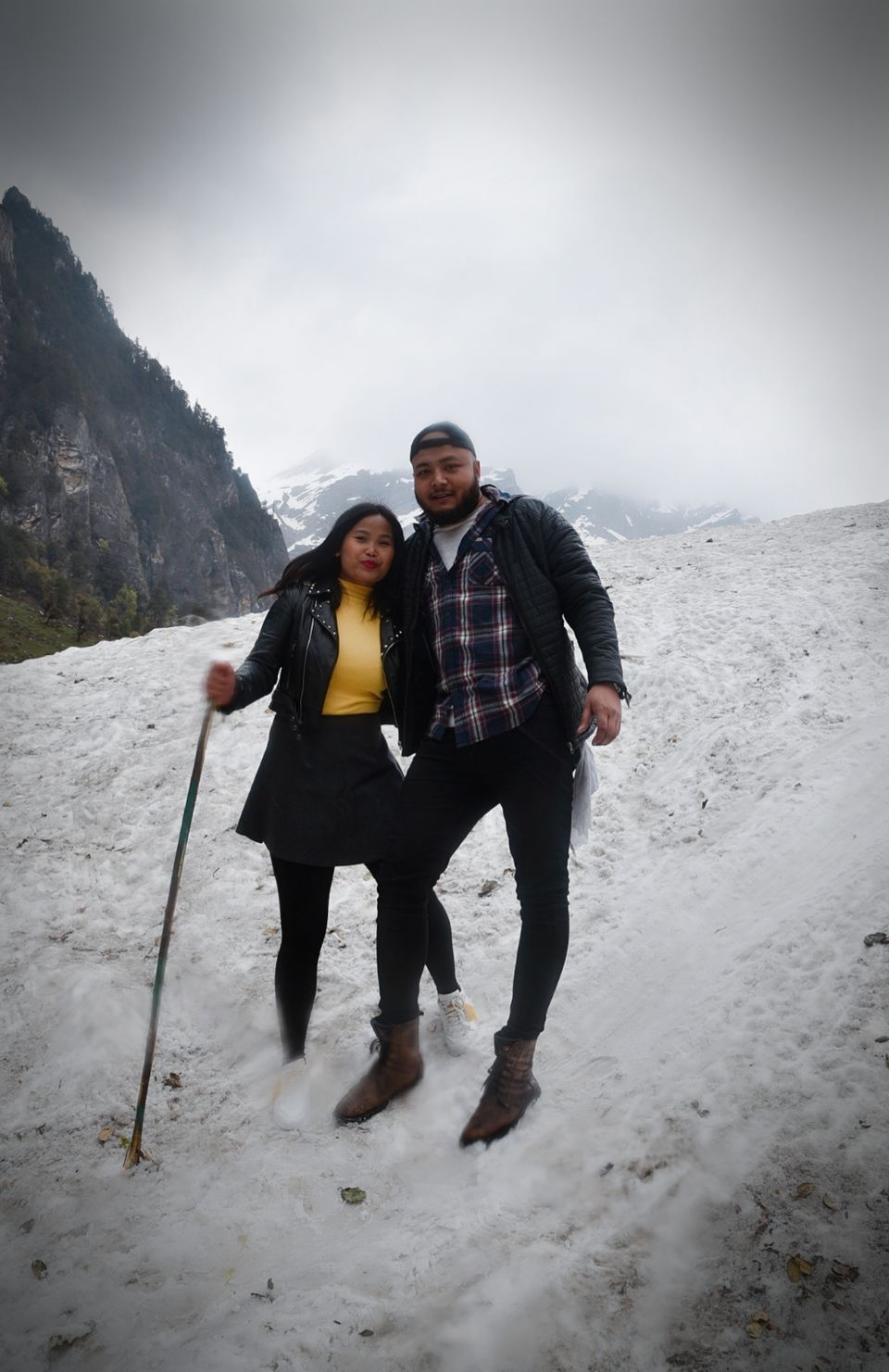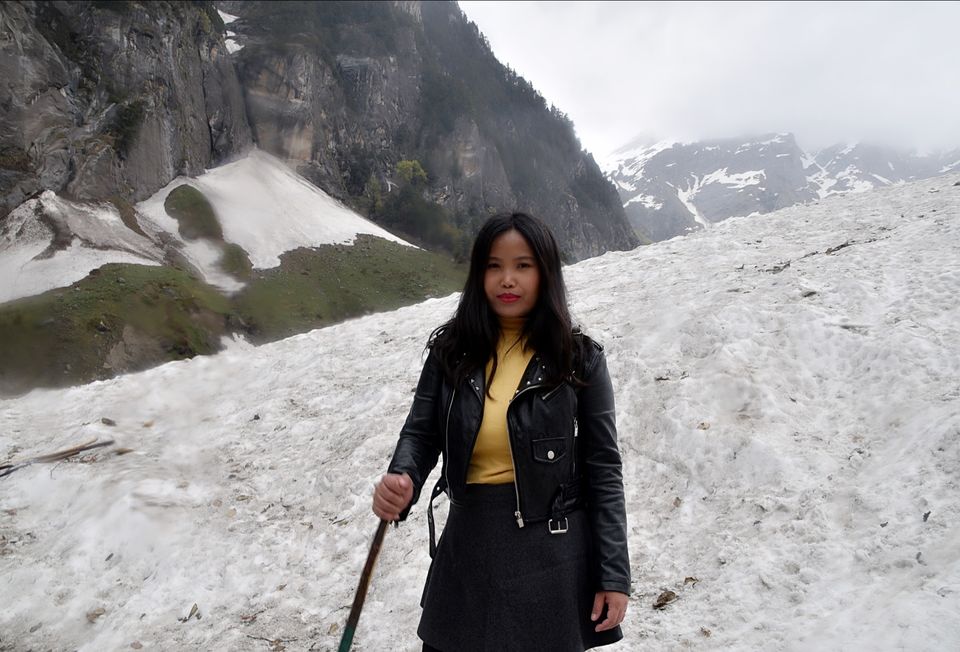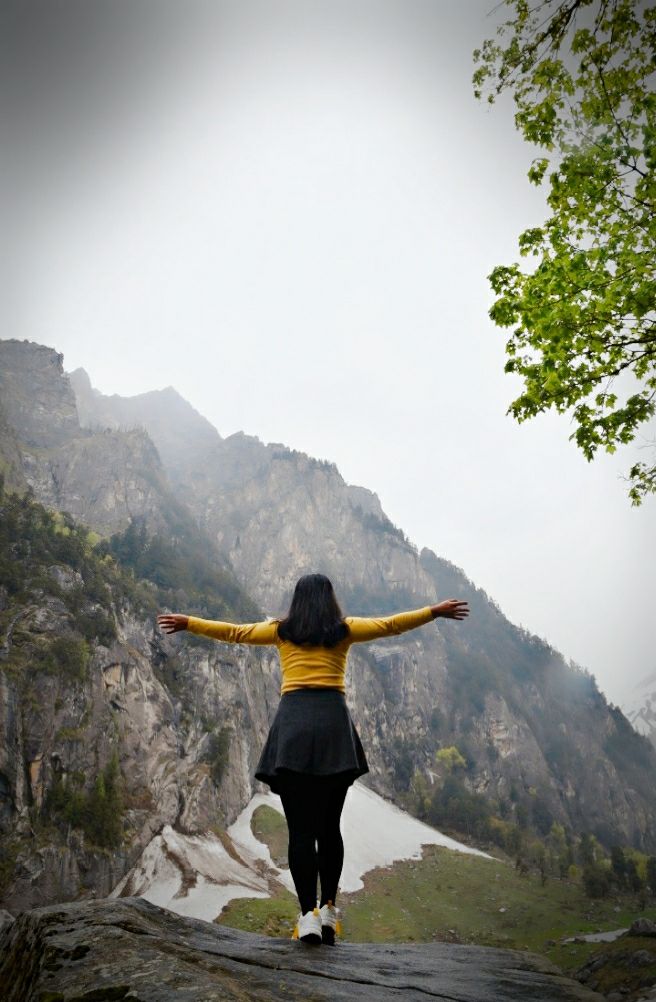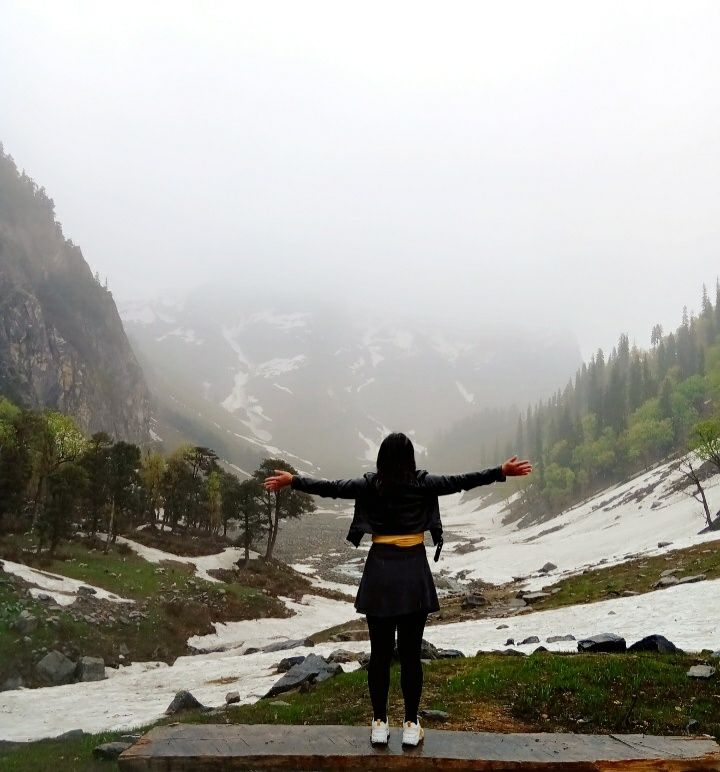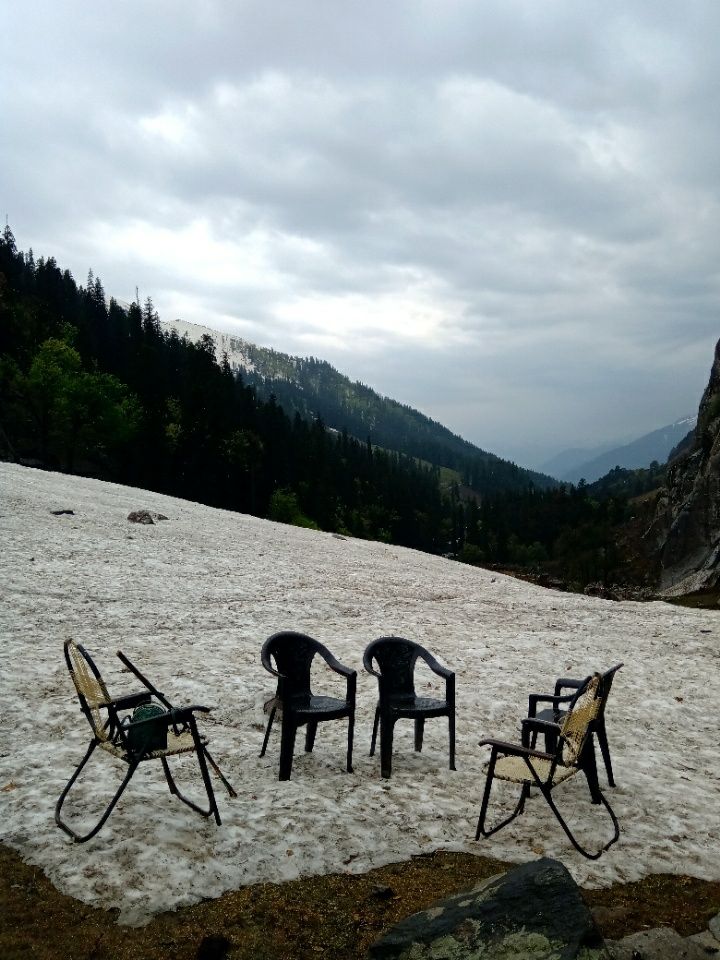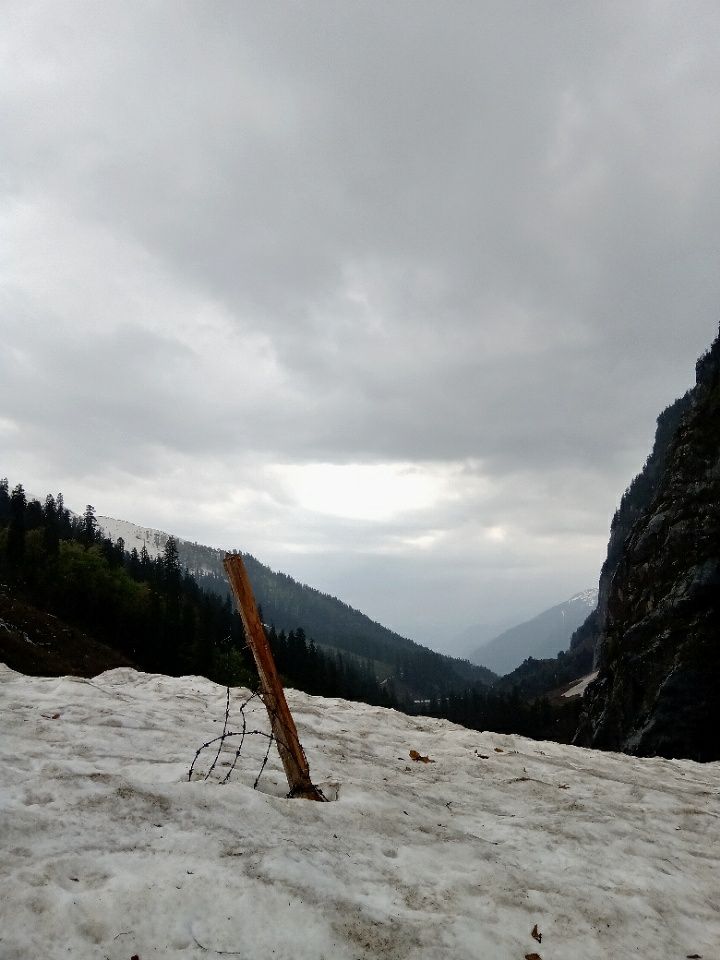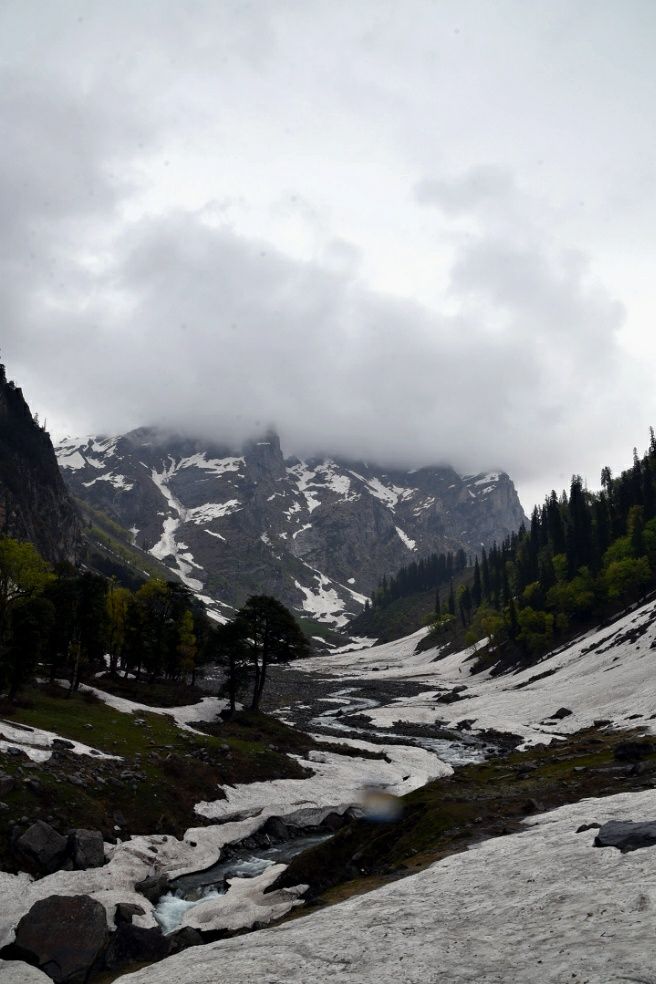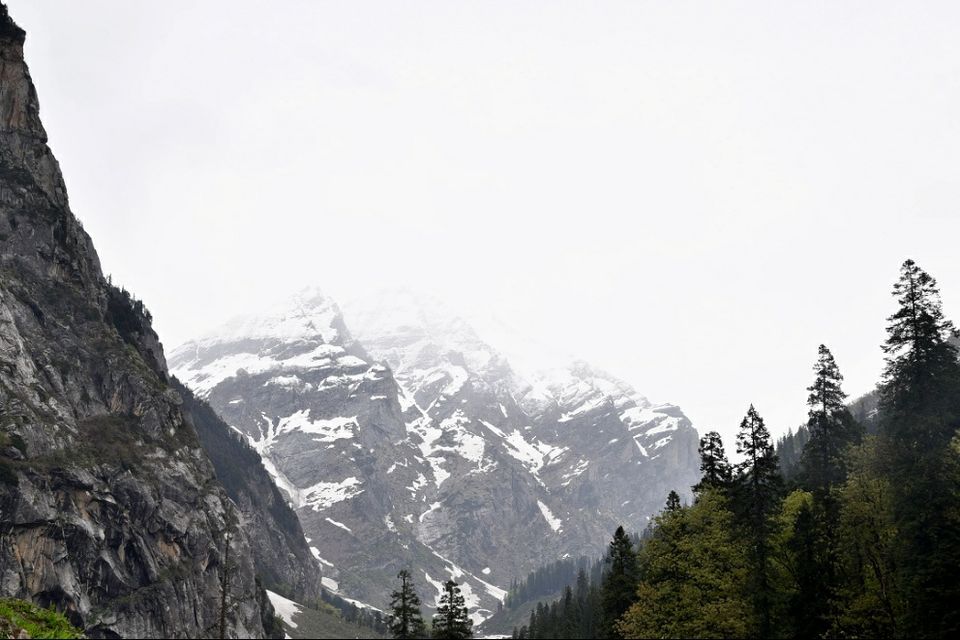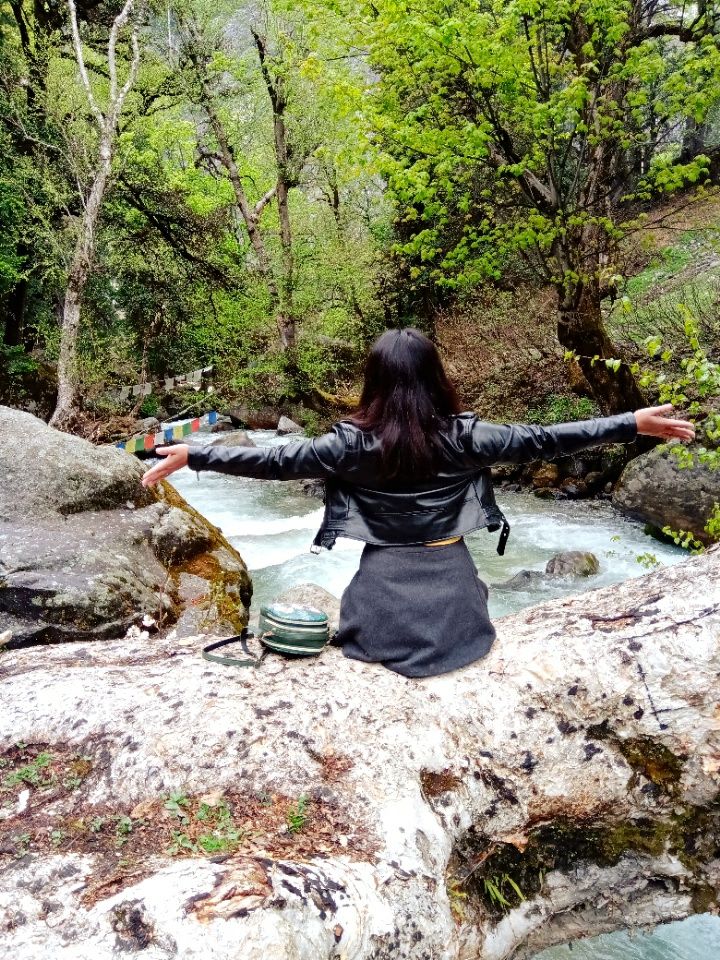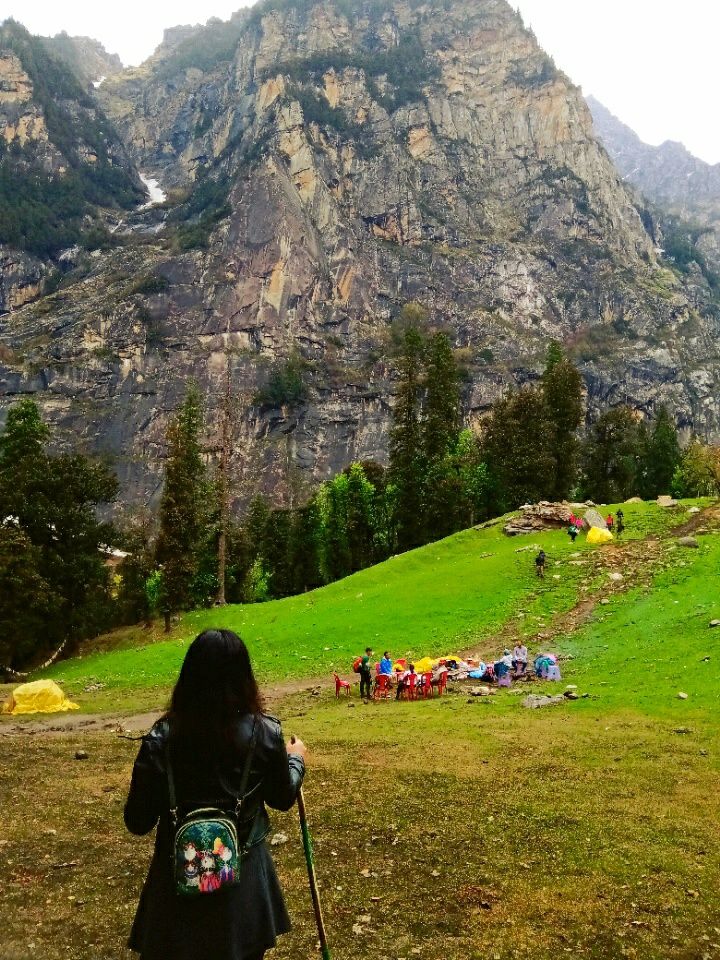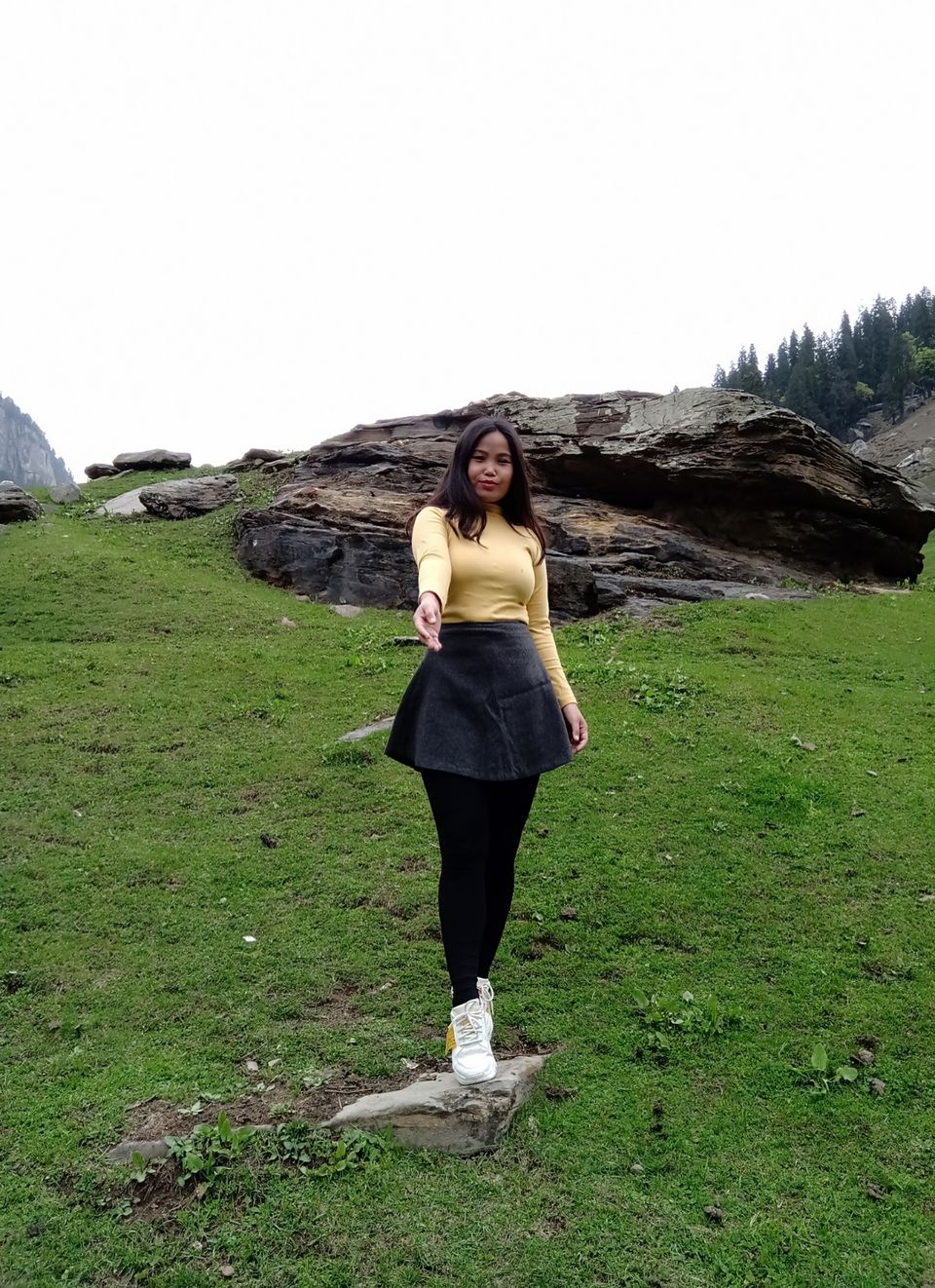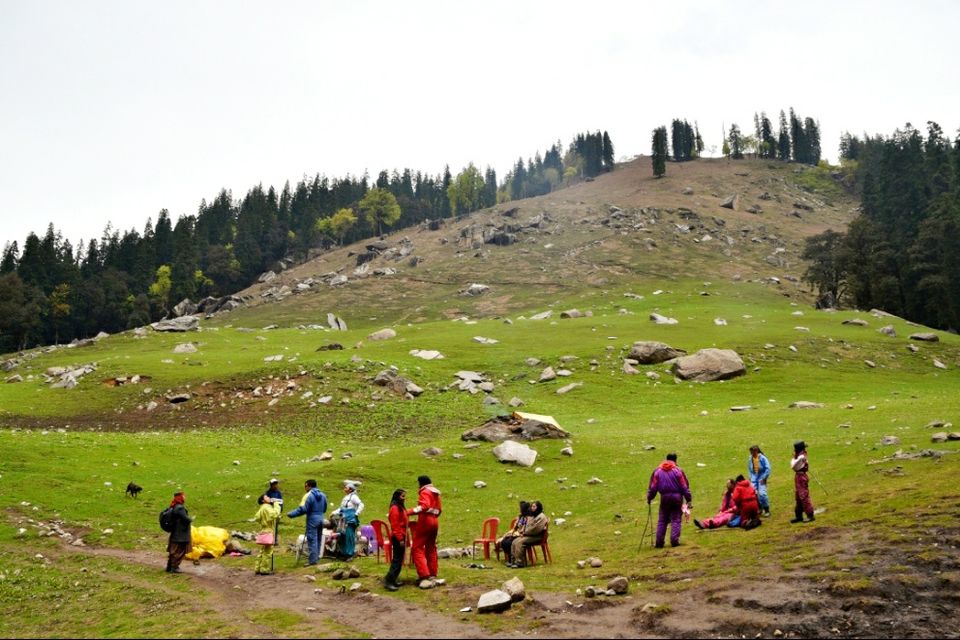 The surreal beauty continues with our Day 4 explore list. Not complaining, because today we started our adventure little late due to Day 3 leftover exhausts and tiredness. The first thing we did after freshen up and getting ready was booking our 2 wheeler Bullet. Today, we was all up to trying some real adventure and go out of our comfort zone. Booking a bike for a day is not a complicated task, you will easily get a lot of stalls giving bike on rent for a day. The rate depends on the bike you opt for. As like we rented a Bullet, so it cost us around INR 1200 for a day. Some formalities and documentation are done of course, but that hardly takes some 10 mins. 
                                      Today, was our last day so we didn't wanted to explore again in a tourist car. Bike was a good option to have fun in our own way in an open sky. Who would not love to 😀😎. Let me clear you guys,  today we are planning to cover 2 spots. Right from Vashisht to Hidimba. We will try our best to cover the spots because today we are returning back and we have to catch our bus at around 6.30 pm. We started with one motive that dude,  Nothing is freaking impossible. 😎🤘. First thing first, we started off by satisfying our rumbling stomach which was dying out of hunger.  We ate some Chicken Noodles with fresh Lime Soda.😋
On our way to Vashisht we encountered so many beautiful places and scenery in between. Couldn't resist but stopped our bike and click some mind boggling pictures.  Also,  to our surprise we did zip lining too . OMG! I literally had a woaaahhhhh moment AF. I don't know why, but, honestly I was not scared at all instead I was dying to try it. Guess what,  I had an awesomely stupendous, astounding and breathtaking experience. Hell, I wanna try it again. So,  Ya Zip lining happened! One down from my Adventurous Sports Bucket list. The charges and all I found it very reasonable. It cost us around 500 bucks each. Bhrooommm bhrrooommm,  yes the sound of our Bullet. Gear on,  bike on action and now we are heading towards Vashisht without any stop. Hey hi people, so we reached Vashisht within 15mins. So basically,  Vashisht is also a treking spot. People starts trekking from Vashisht temple right till Jogini Waterfalls. There are two falls,  one is a smaller version of the other.  The main one is the Jogini falls. We could cover trek only till the smaller falls because was running out of time as we had 2more spot to explore.  The trek till smaller falls took us around 60/75 mins. No idea about the time duration till the main Jogini falls where one can amidst with some natural rainbow 🌈 .  Next time for sure.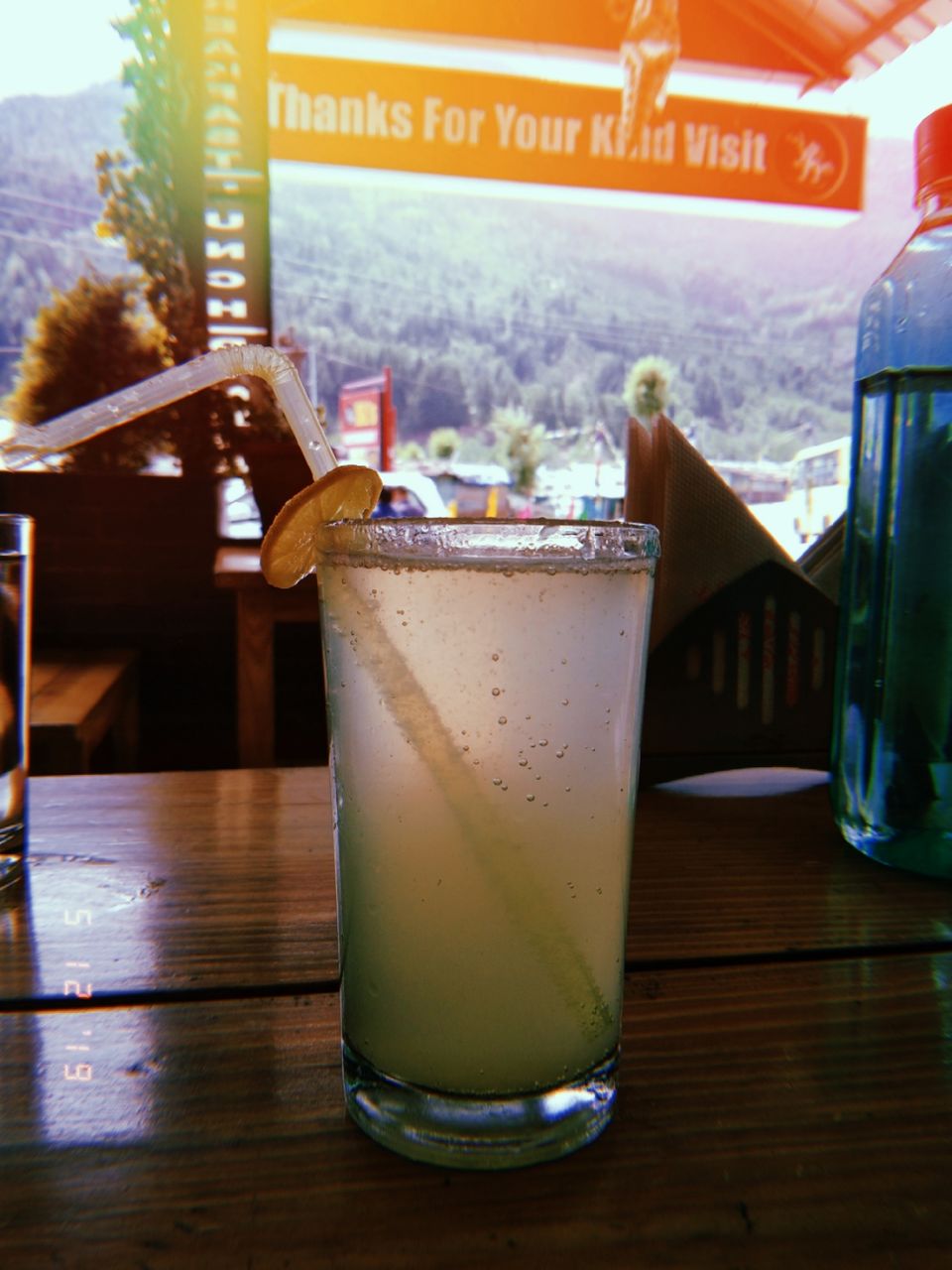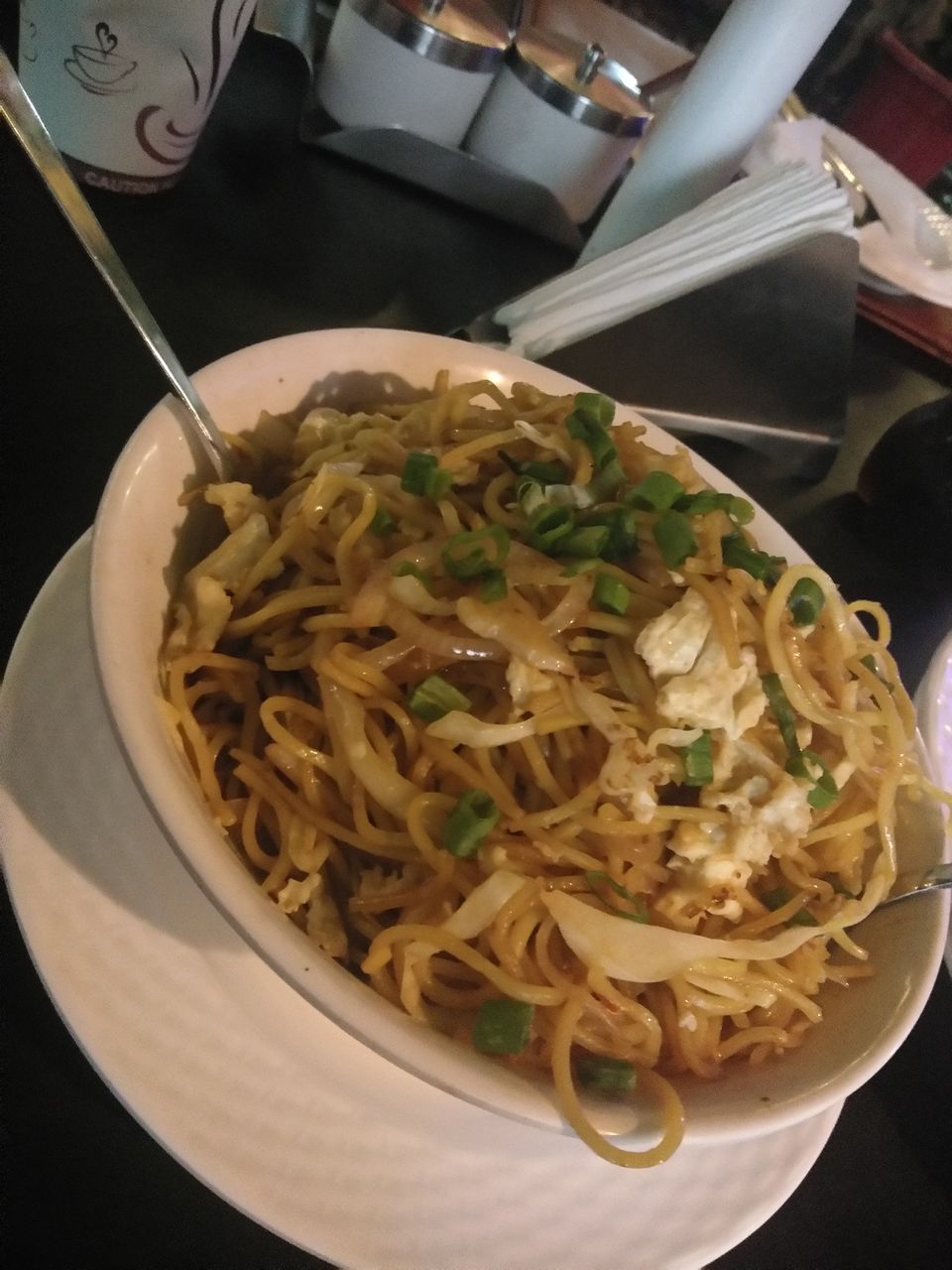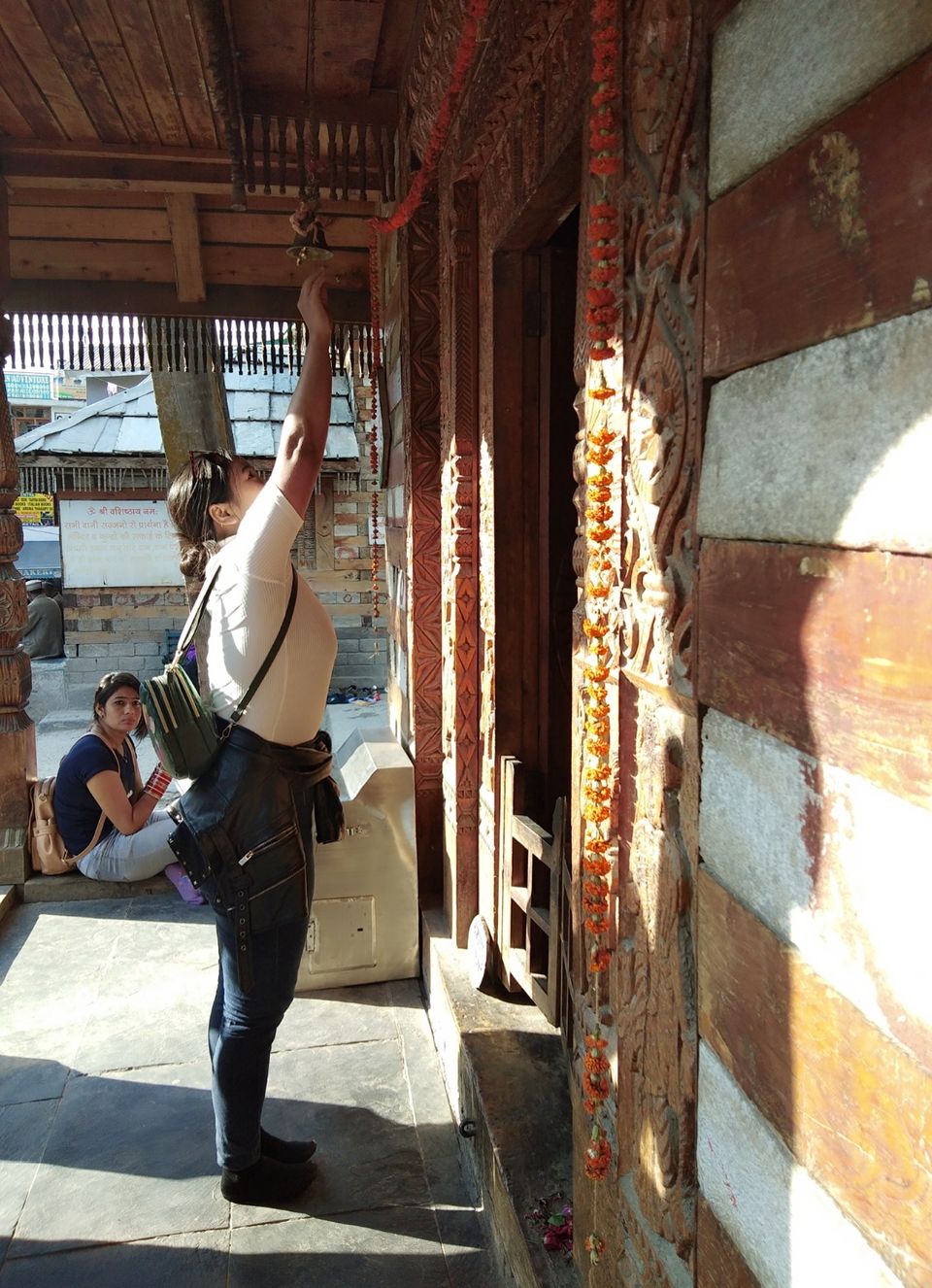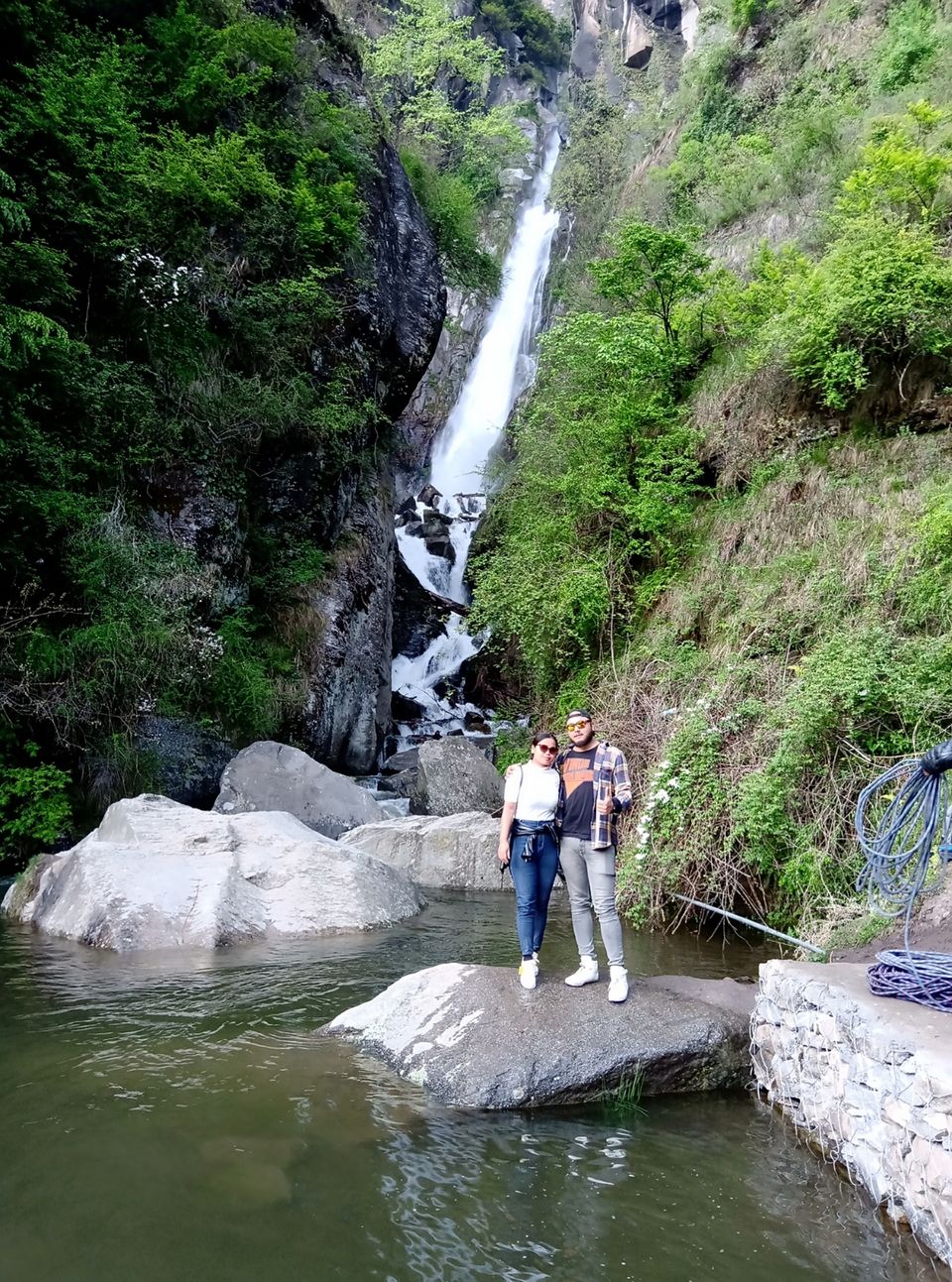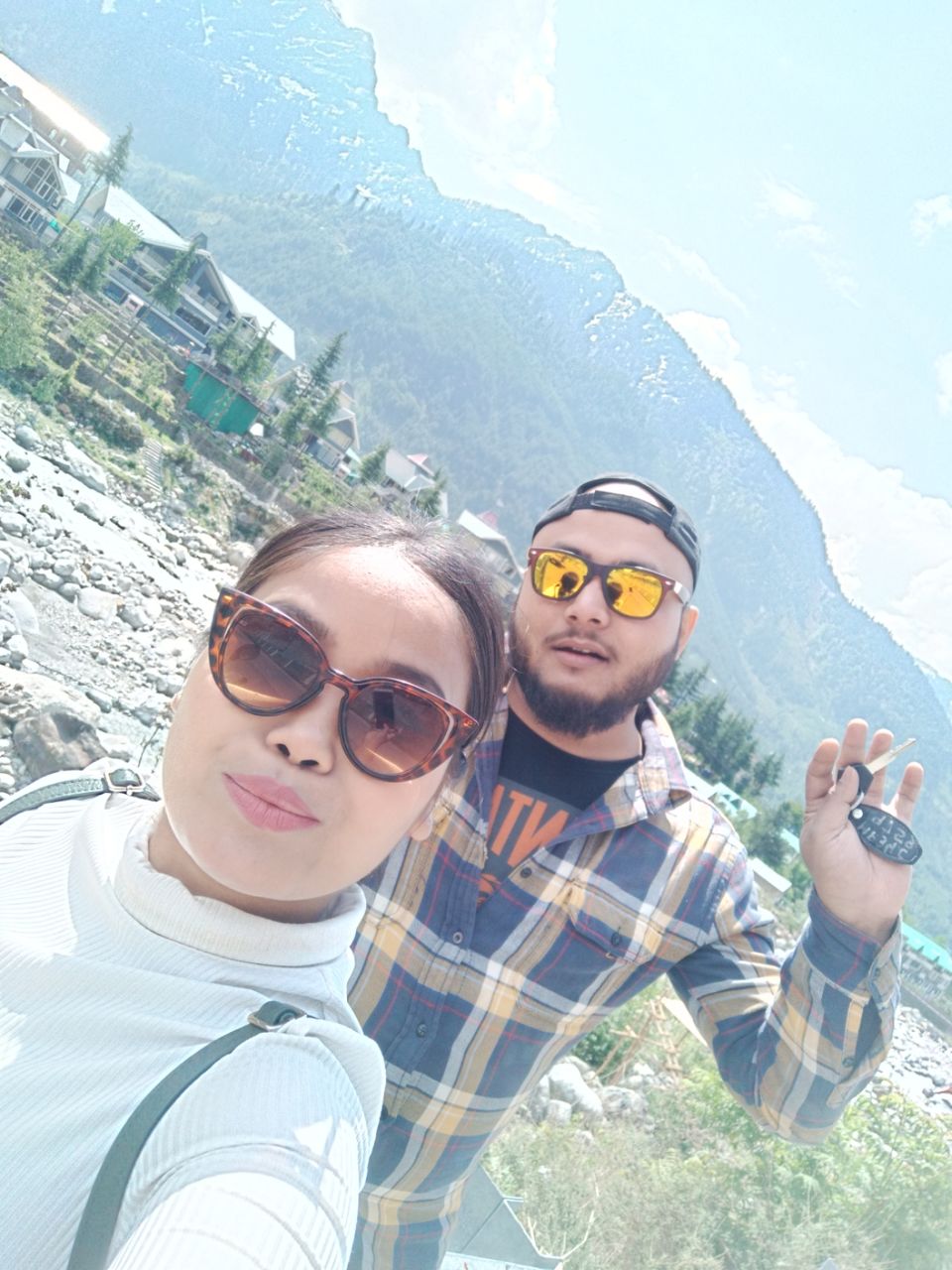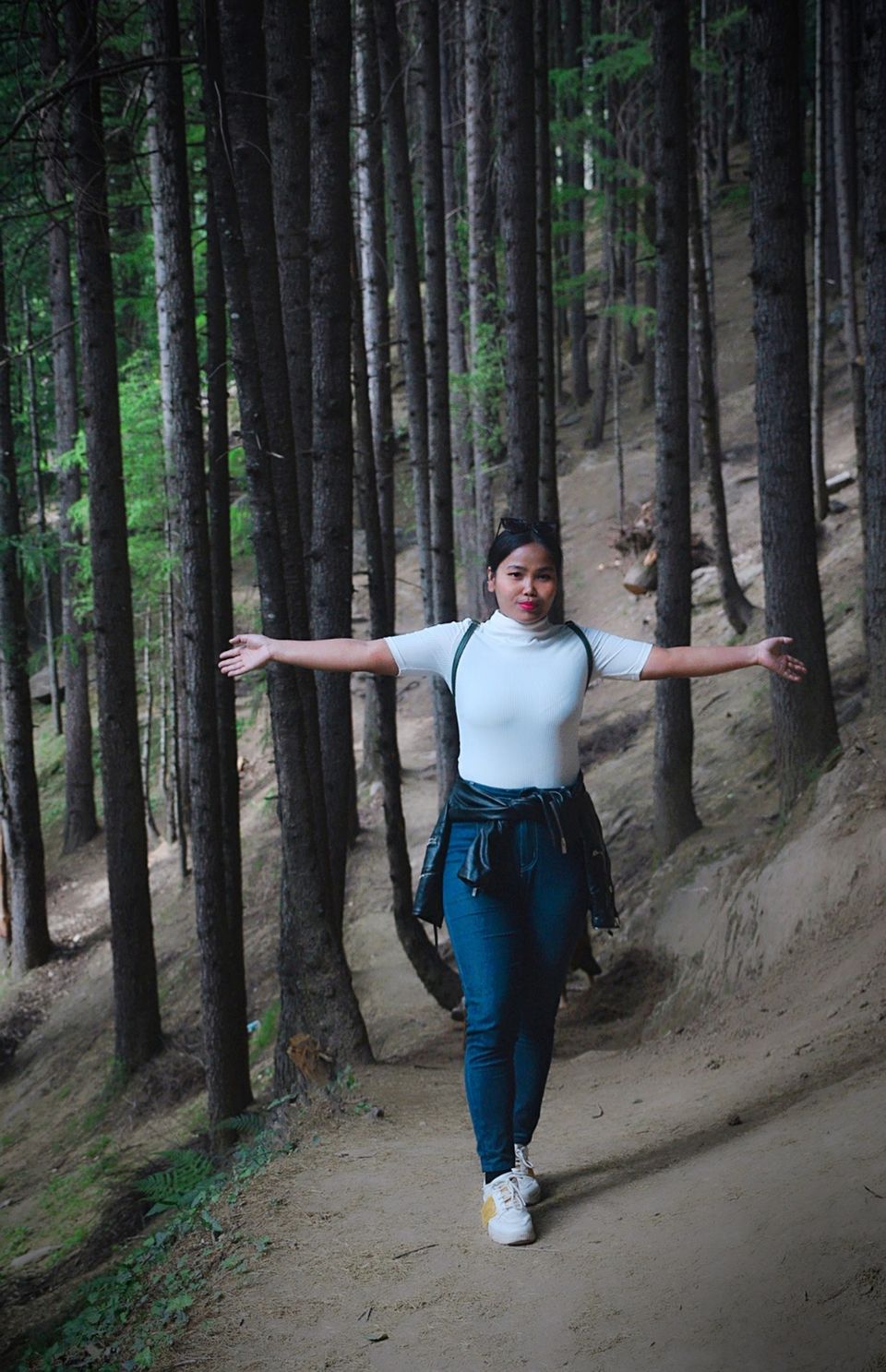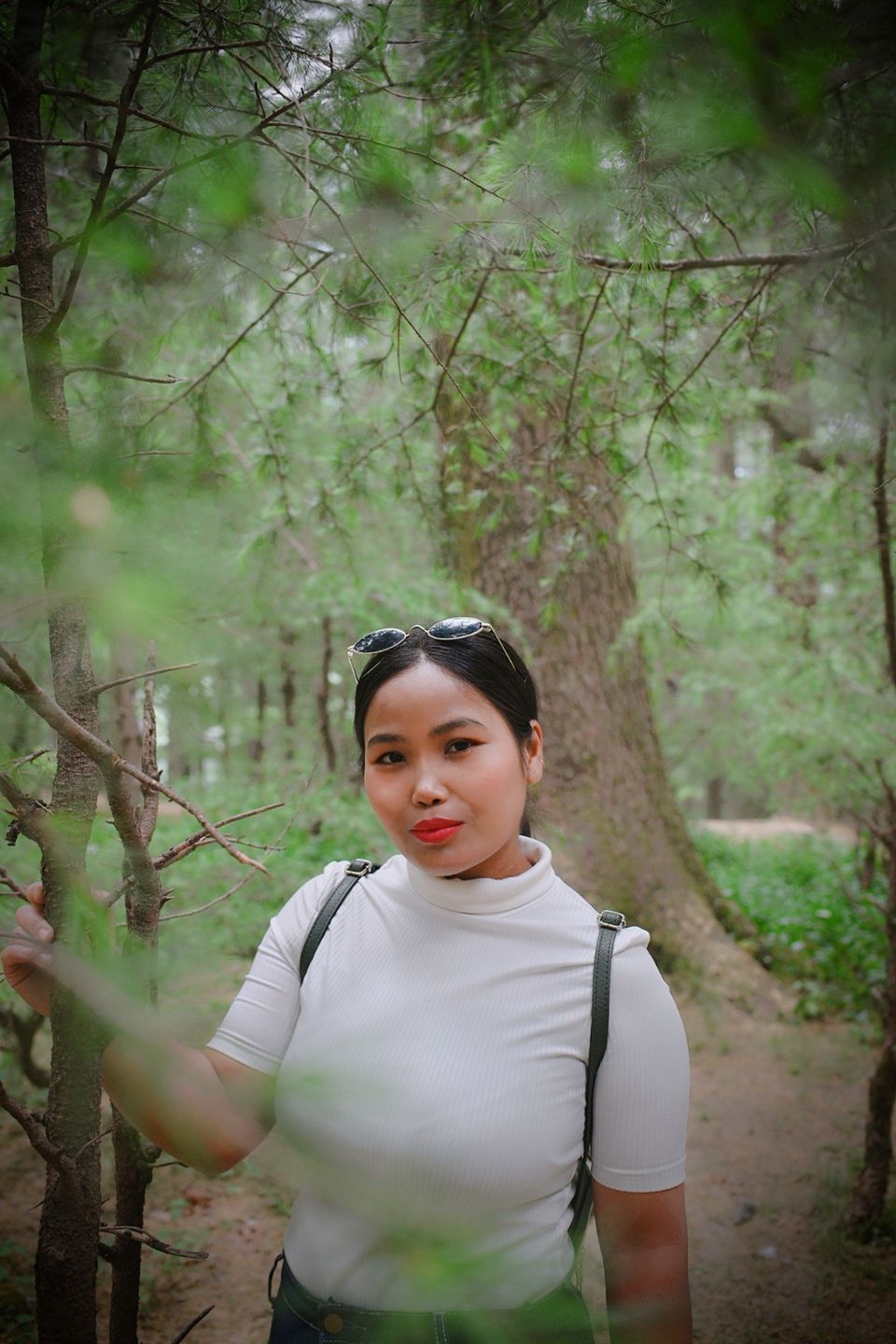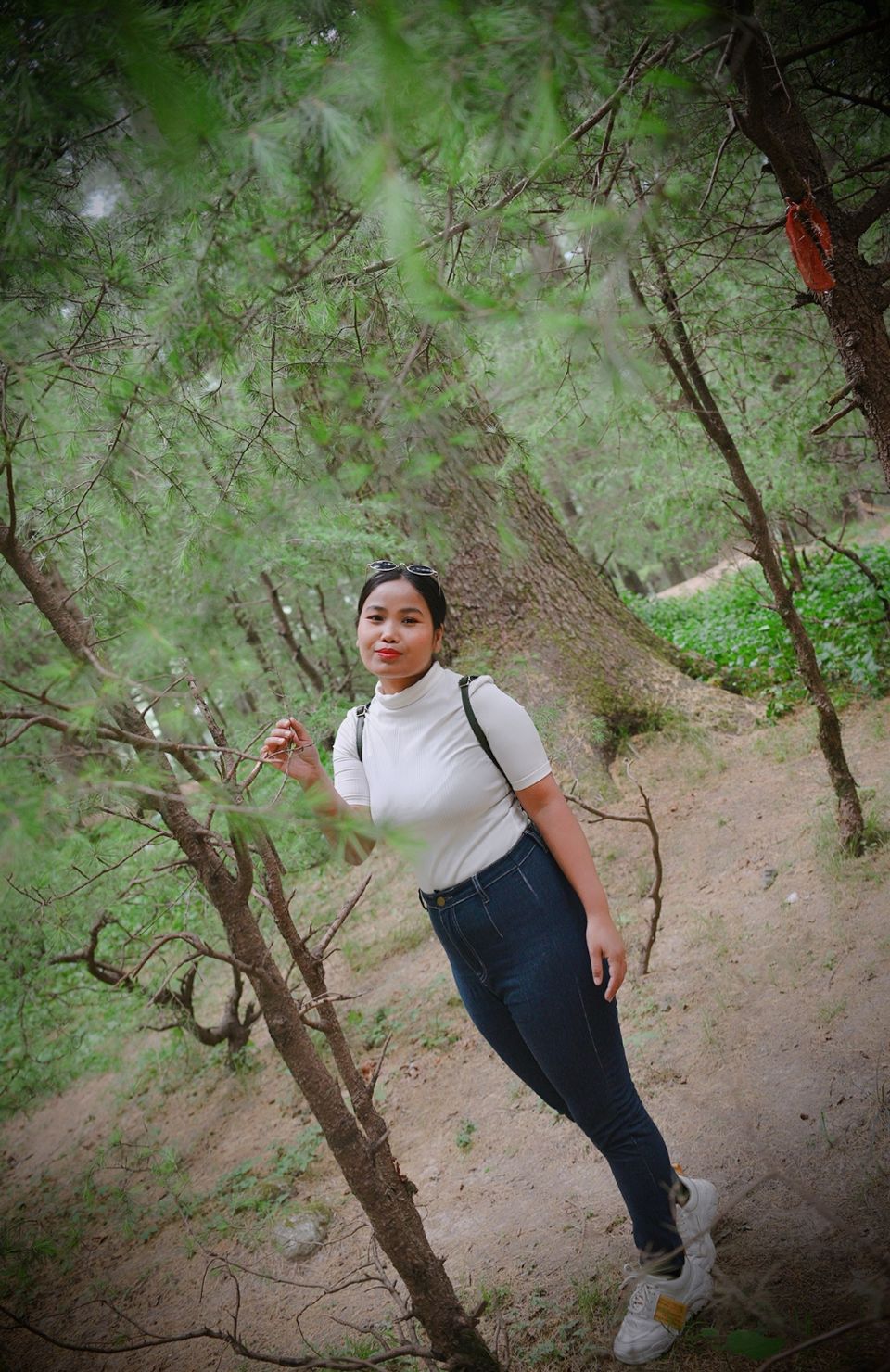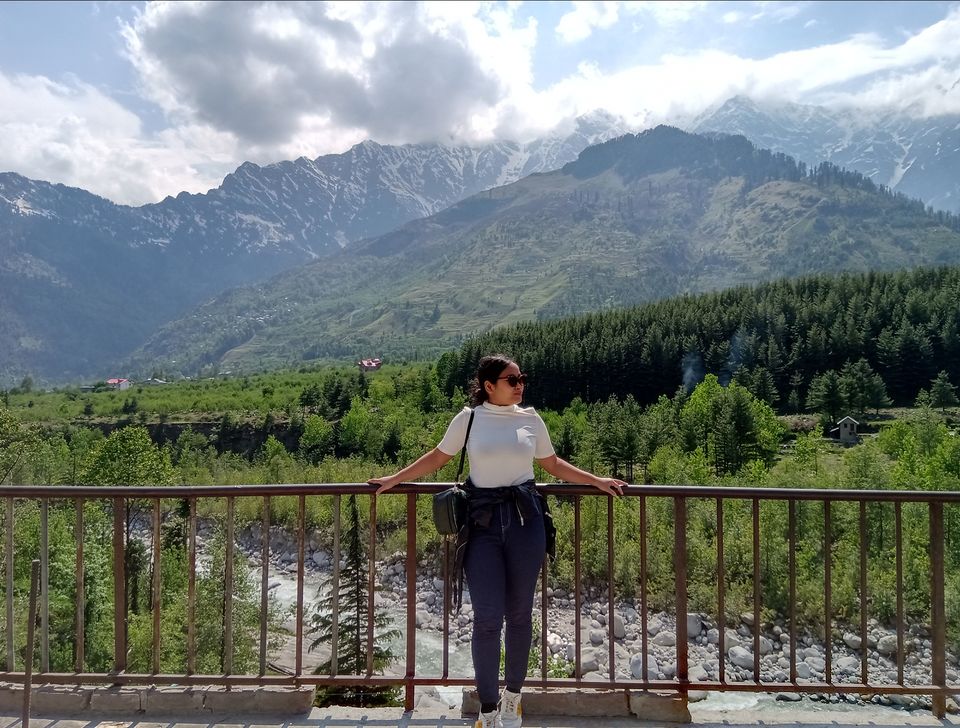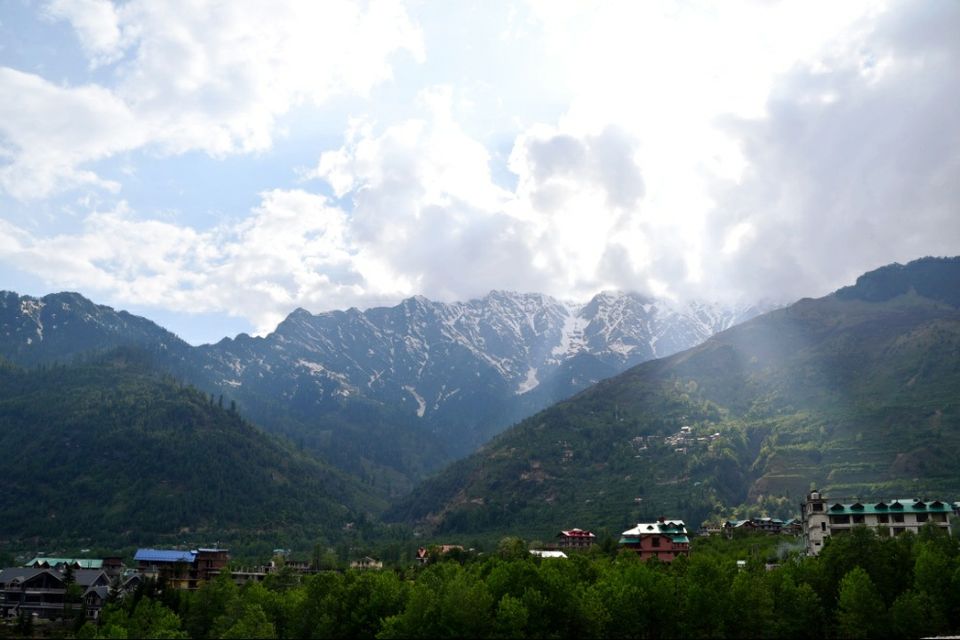 Thanksgiving for me is one of the purest,  virtuous and exemplary act of goodness. Whenever I get a chance I thank God for curating such beautiful moments for me. I am quite a religious girl, so yes, I believe in thanking God for gifting me such wonderful moments. What can be more better place to connect with God than Hidimba temple. Rush was obvious and general, but the religious feel that connects you at once was amazing. The entire surrounding is covered with huge Pine trees, some Yak ride and photo shoot with a massive Rabbit. Hidimba temple is quite an old temple with its architectural structure. I took some " Us time " (God and me time) praying from my heart. #HidimbaDoneRight. 🙏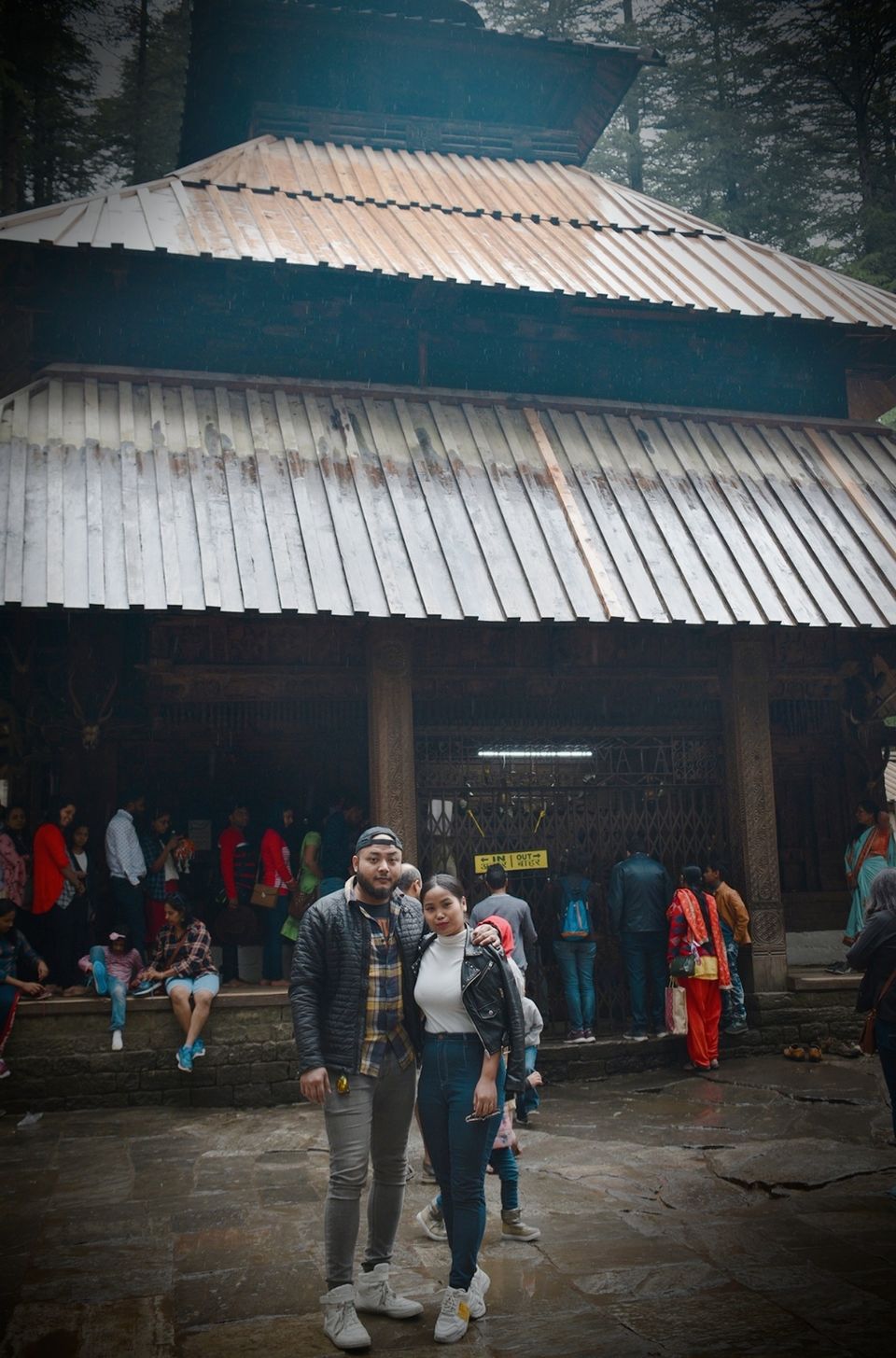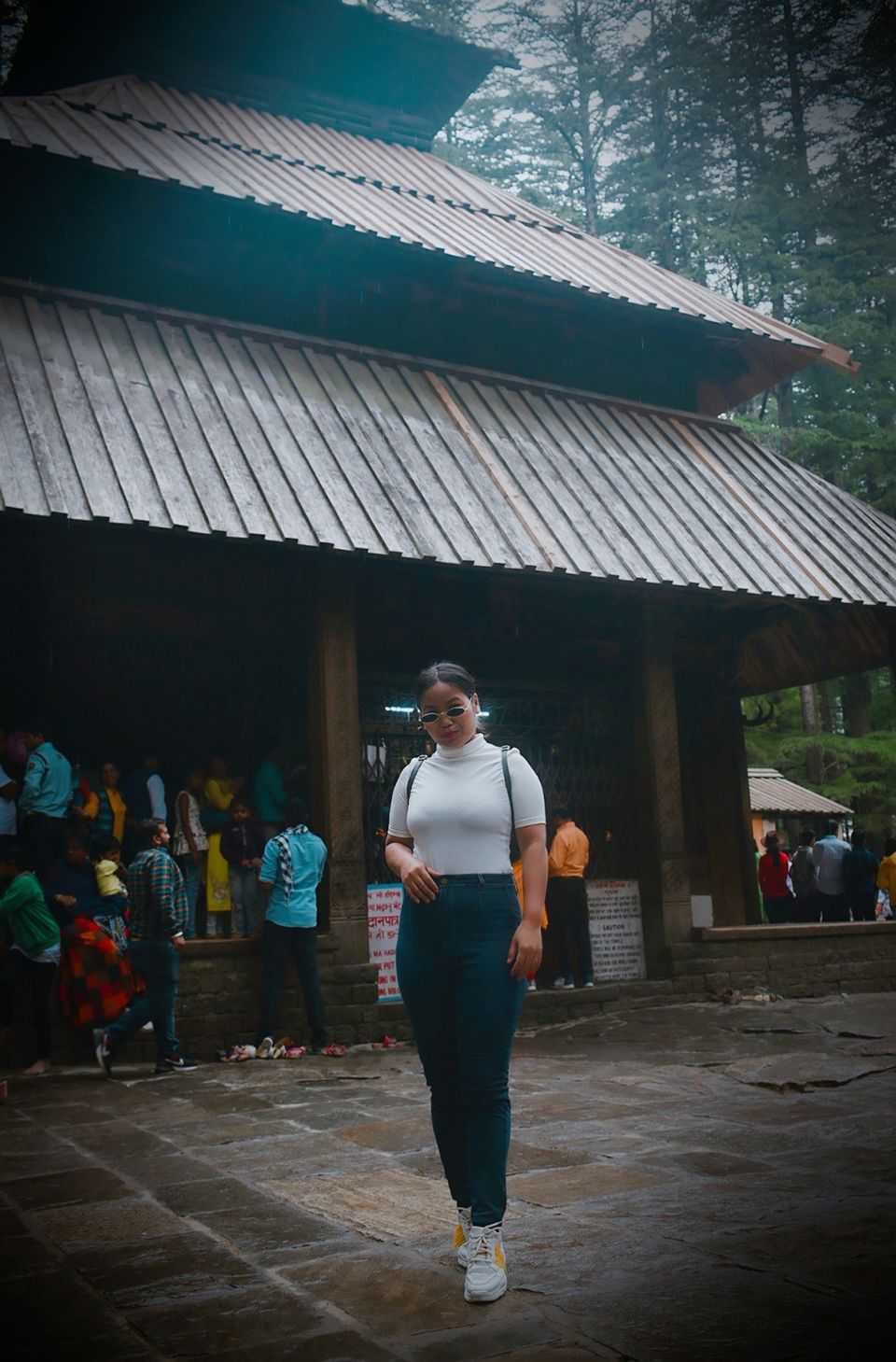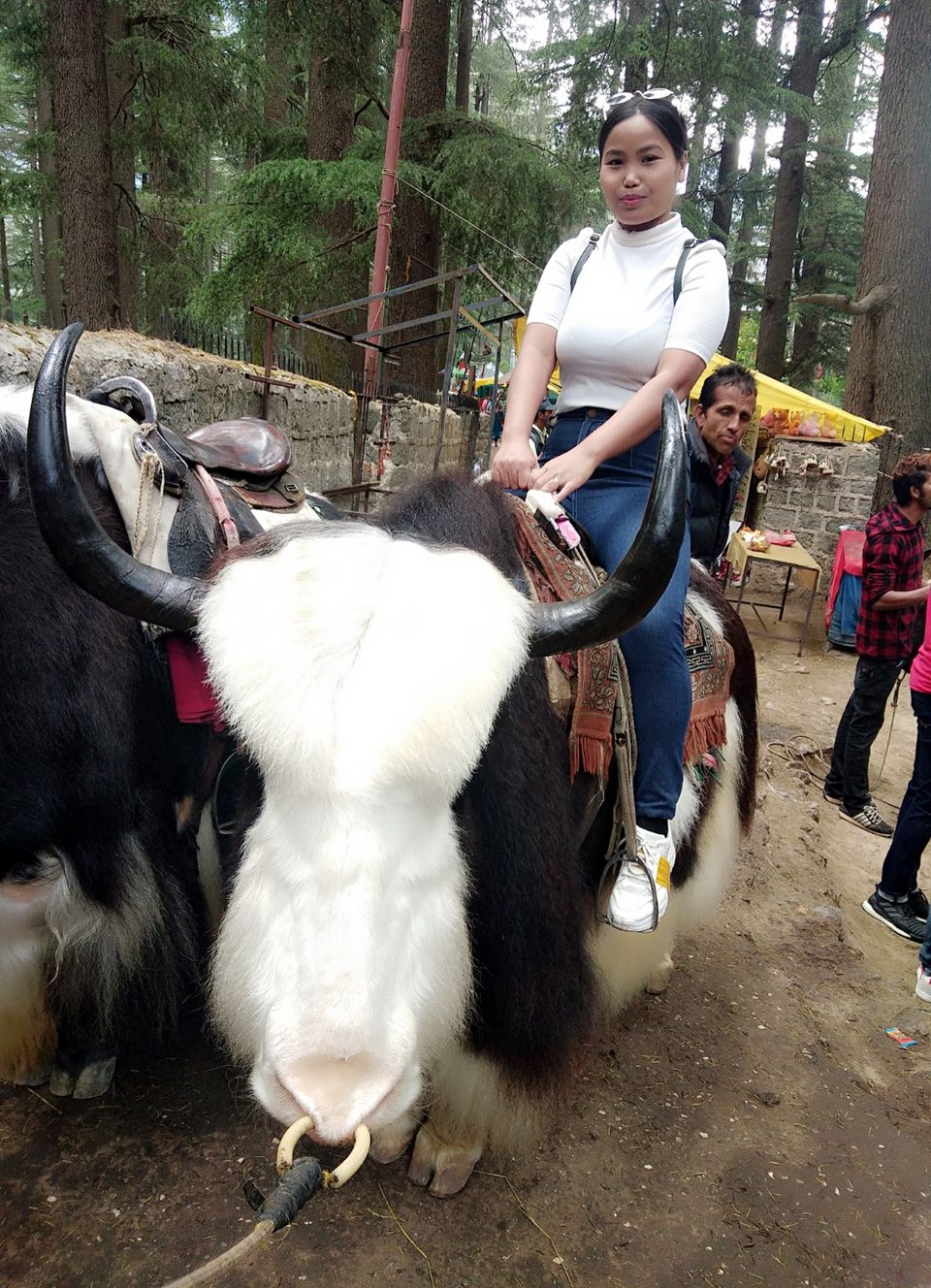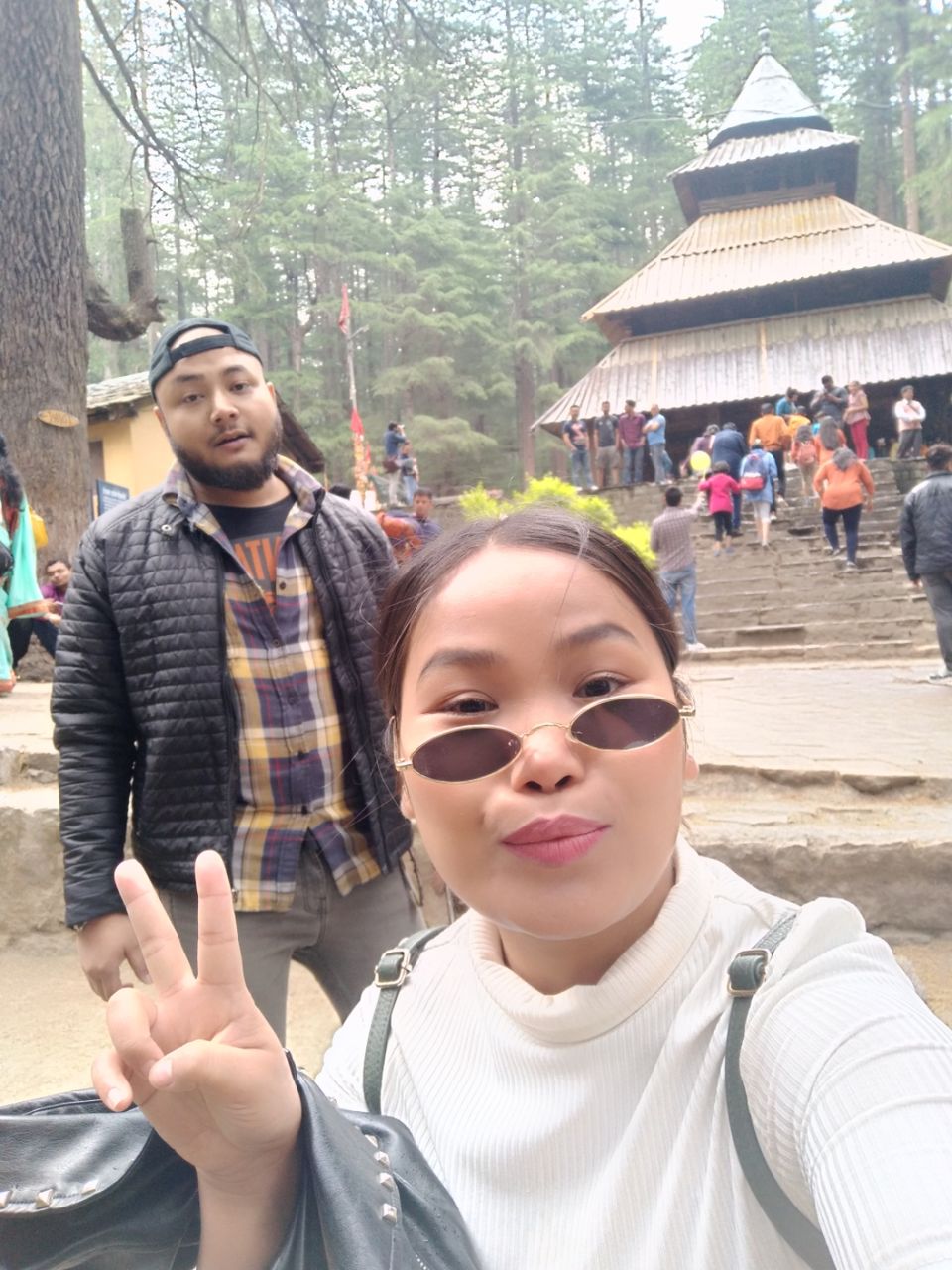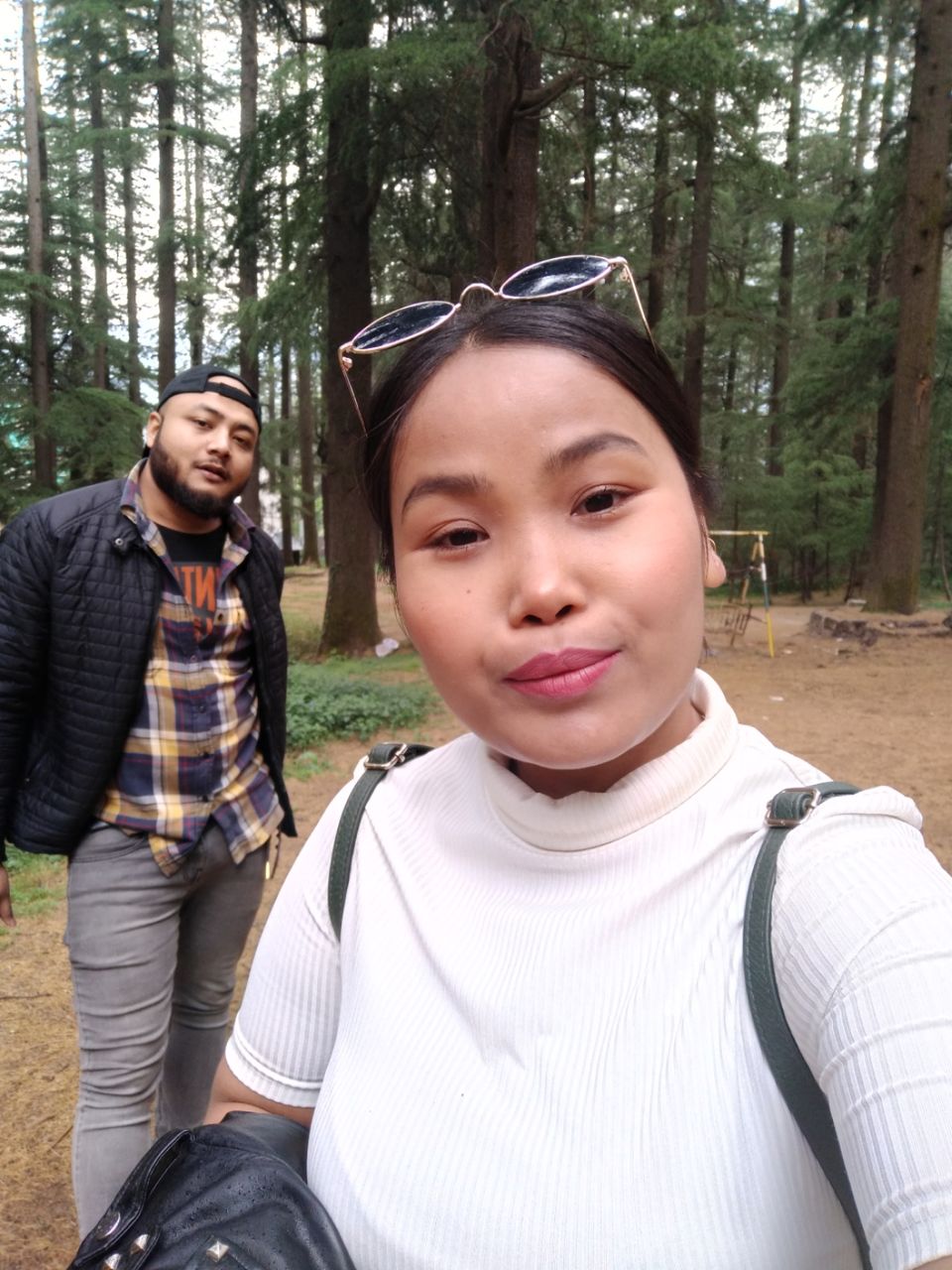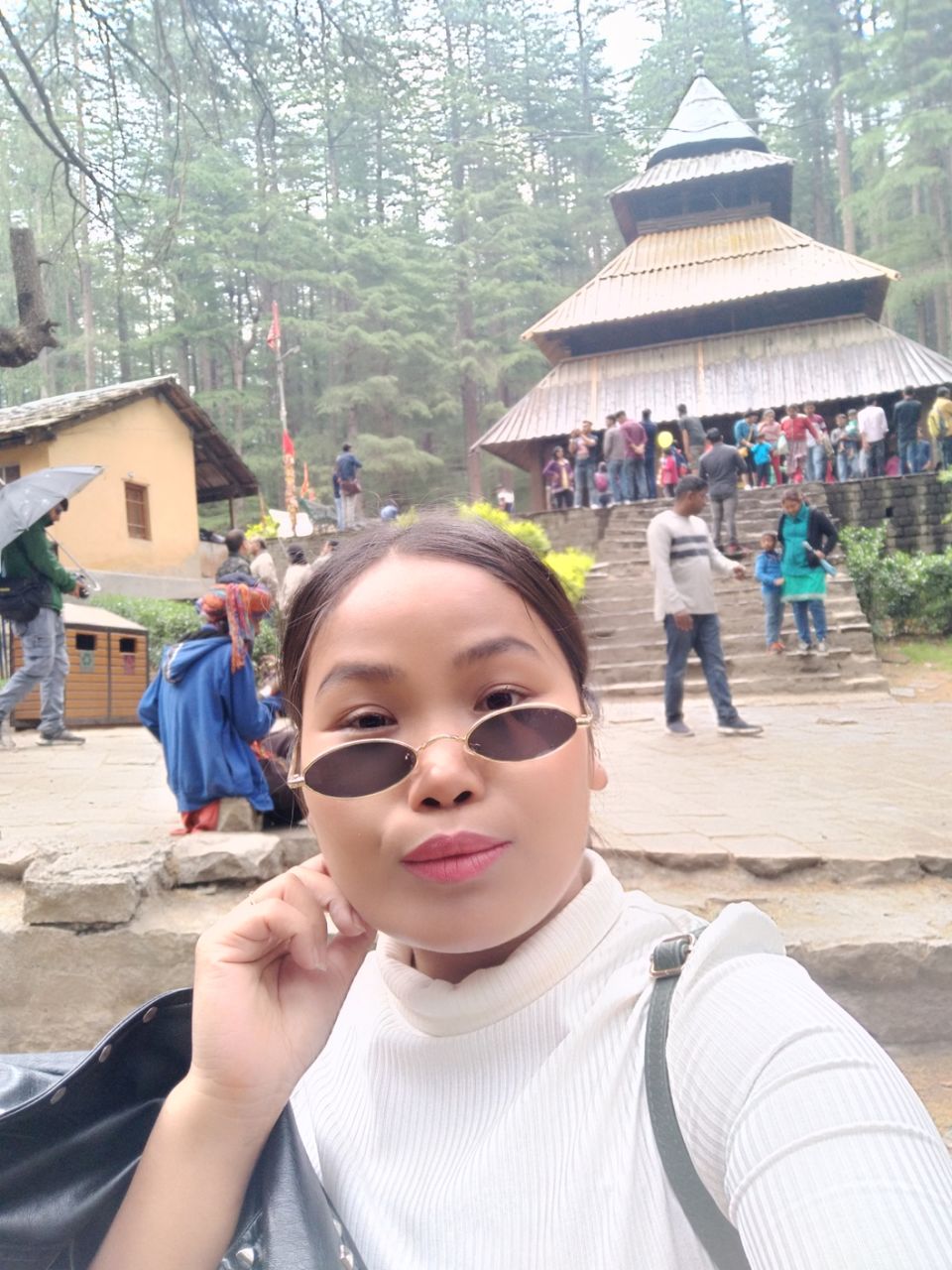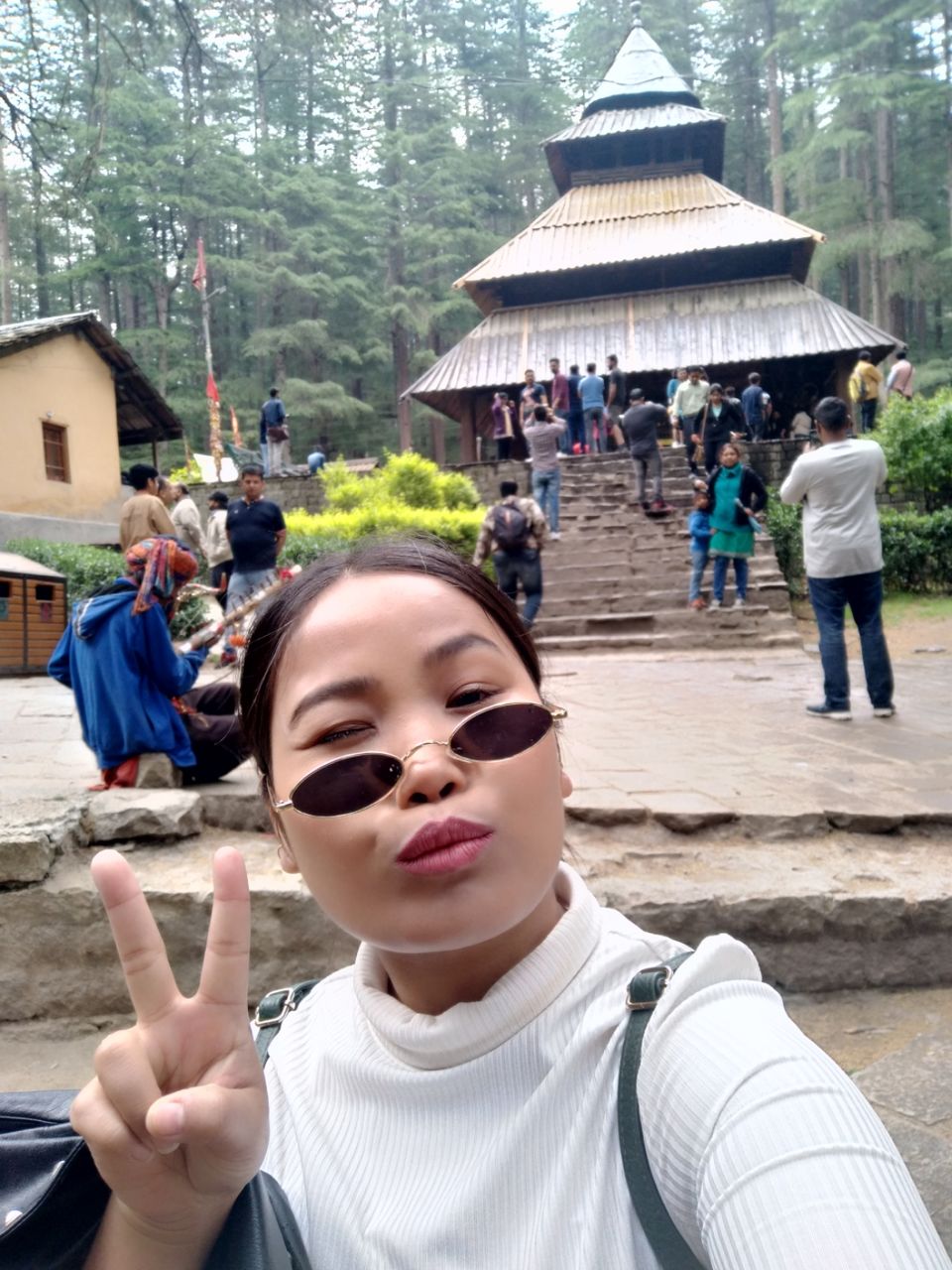 So that's it with my short escape to snow and mother nature. I hope you guys love reading my itinerary,  if so,  then do show some love in my comment sections.
Until next trip
Much love 💖
Eat Earn and Travel 🛬🛫
Tada