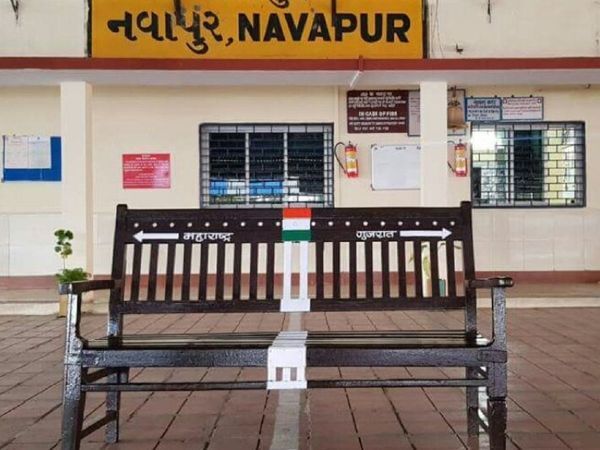 We've all wished we could be at two places at once. Travellers often yearn for the rare opportunity of crossing a border across countries and states, all the while clicking pictures for an insta-worthy story.

If you're in India passing through Navapur Railway Station, then this is a possibility! The 800-metre-long railway station is split between two states - Gujarat and Maharashtra. The Indian Railways decided to highlight the state border by placing a bench that's shared by the two states. The state border cuts right through the middle of this bench, allowing passengers to be at two places at once.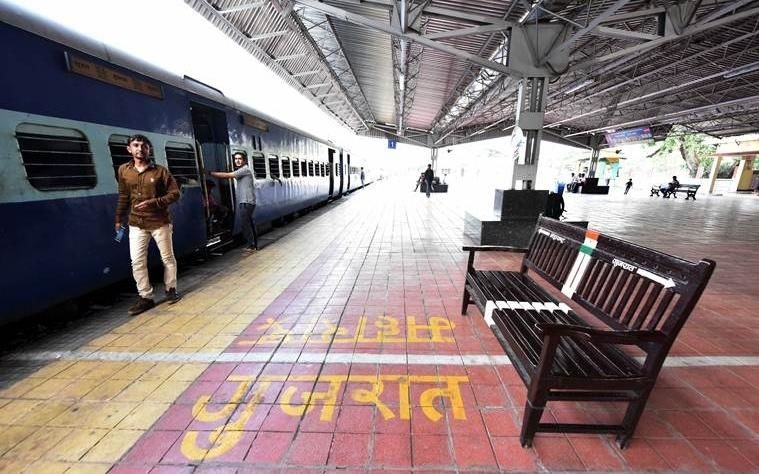 With 500 metres of the station situated in Gujarat and 300 metres in Maharastra, the Indian Railways has ensured that both locations share this charming station. You have to visit Maharastra to purchase a ticket and visit the neighbouring state of Gujarat for enquiries with the Station Master. Quite the quirky experience!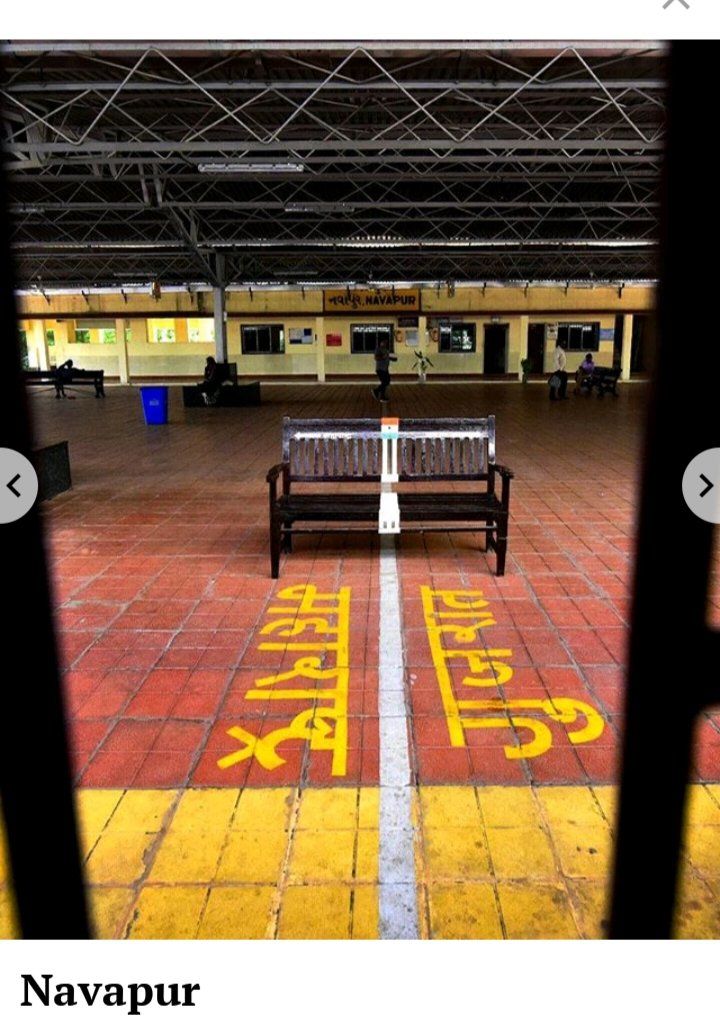 The railway station also makes announcements that's inclusive to passengers who move between the borders. Arrivals and departures are shared in four languages - Hindi, English, Gujarati and Marathi.
That's not all that's unique, the state laws are also split between the benches! Consumption of alcohol is legal only in Maharastra while paan and gutka are legal in Gujarat. A joke that's often cracked by visitors is that you can drink alcohol only on one side of the bench.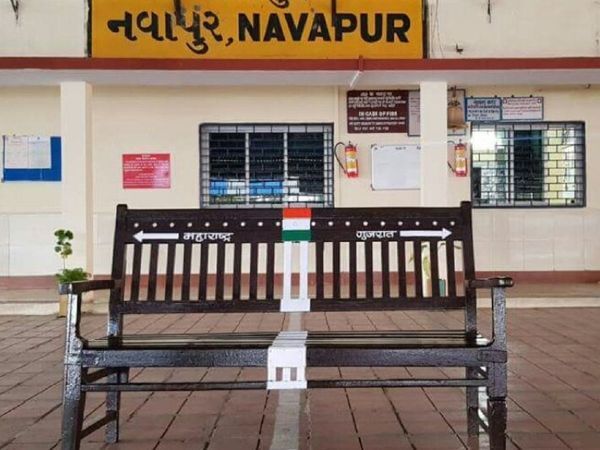 If you're travelling by this route, watch out for station code NWU on the timetable to stop over at this lovely sight. A few of the trains that pass through this station are the Ahmedabad Passenger and the Howrah Express.
With this experience being something to really cherish, I personally won't mind taking a train just to pass by Navapur!
Have you been to this station? Share your stories in the comments below!
This month, we are celebrating 'Mera Shandar Bharat, Safar Anokhey India Ka' where we are showing unique destinations across India! Check it out rediscover India.
Follow Tripoto on Telegram to get early access to top travel stories every day.
Share your stories on Tripoto's Clubhouse channel!