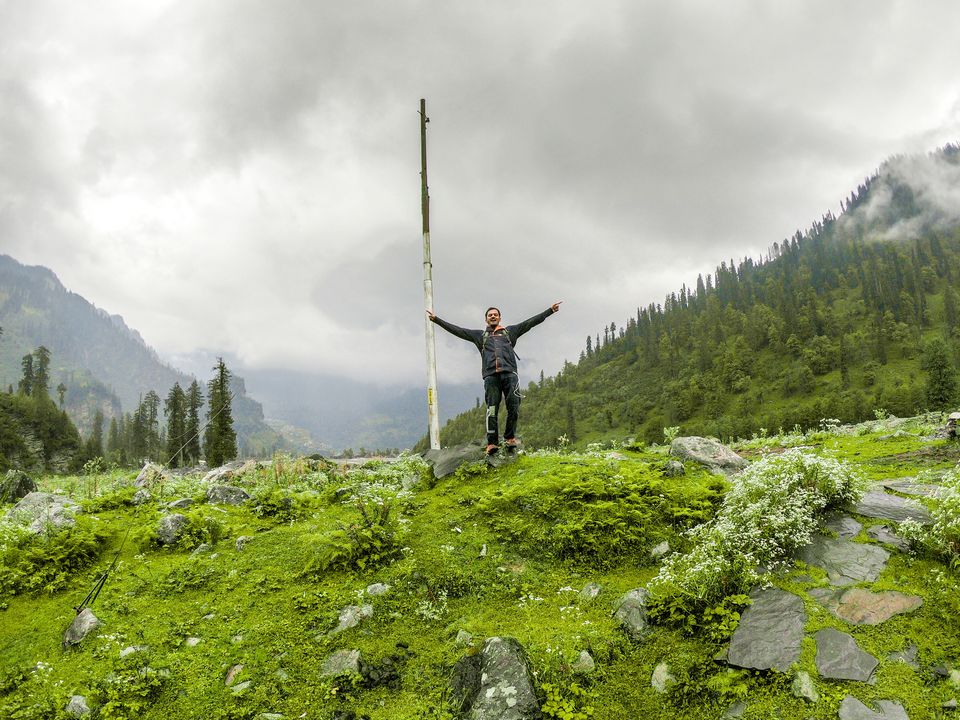 People always think traveling is leisure, lively, relaxation or what you see on Instagram, a perfect picture pretending to be the best journey ever but the story behind that image is what I actually call 'Travel'.
Traveling in an unconventional way was my dream as I find it exciting. Thinking of that I packed my bags for Himachal Pradesh and went Hitchhiking.
I was at Solang Valley and was going to a small trek to Anjani Mahadev Waterfall. I kept my Large Backpack at a Dhaba and went ahead hoping I'll return back before sunset.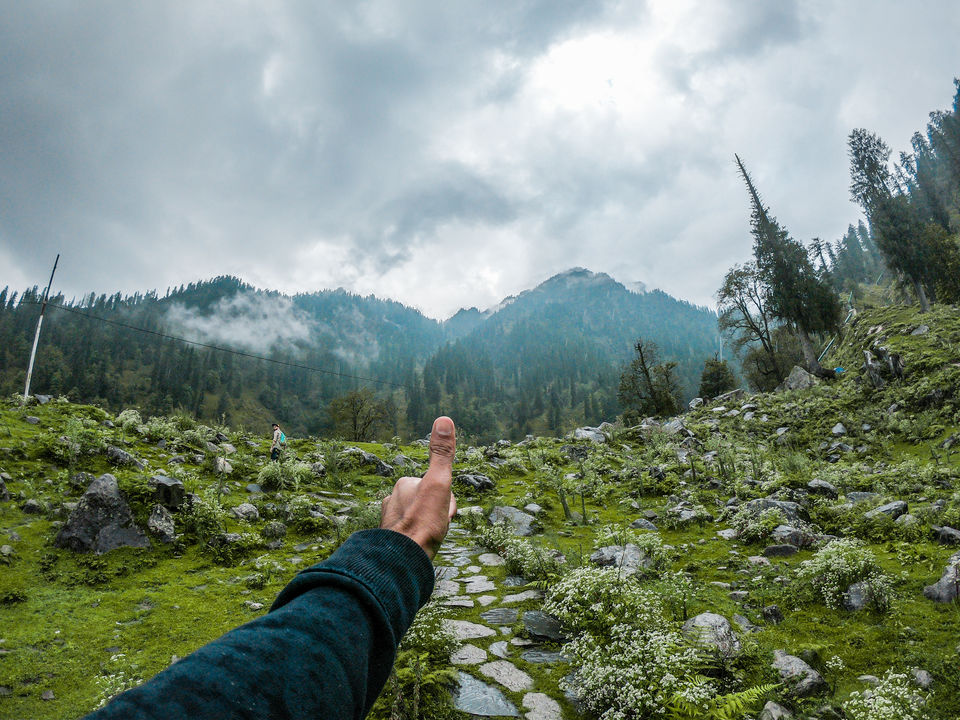 I reached Anjani Mahadev and the view was spectacular.
While returning suddenly the weather went worse and it started raining cats and dogs. I was without raincoat or umbrella, I picked a plastic cover to save myself from getting drenched and started walking down but it was already dark because of the dense clouds and the path was flooded making it difficult to walk and follow the path.
Somehow I managed to reach a shelter built for labourers, but the water was down pouring and I felt the shelter I was in may go down with the landslide. I asked for help and the labourers agreed to drop me to the same Dhaba where I'd left my backpack. I reached there but it was locked. My dry clothes were locked inside and I was drenched standing there shivering because of the cold.
I walked towards where the hotels are asked for help to give me space to spend the night, hardly anyone helped. I went inside a Dhaba nearby asking for food, they only had Maggie to serve. I ate Maggie and again started my hunt to find a place. By then I was tired and just wanted a dry spot to sleep. I went inside a hotel but the reception was shut. I knocked but no one answered. I went upstairs to find someone. On my way up, I found a single room without a lock, I opened it slowly and found it to be empty. I was so tired and cold that I could only see the warm bed. I checked upstairs and found everyone asleep, I came down went into the room locked it from inside, hoping that no one will come.
I kept my wet clothes on the floor and dozzed off.
I woke up at 5.00 am the next morning so that I can escape without letting anyone getting a hint. I moved out of the room slowly but took the blanket from the room as my clothes were still wet and I had to keep myself warm out in the cold. I went back to the same Dhaba and waited till sunrise.
Morning was fabulous and with an experience like that, it felt much more warm. I finally got my backpack when the Dhaba opened at 9.00 am.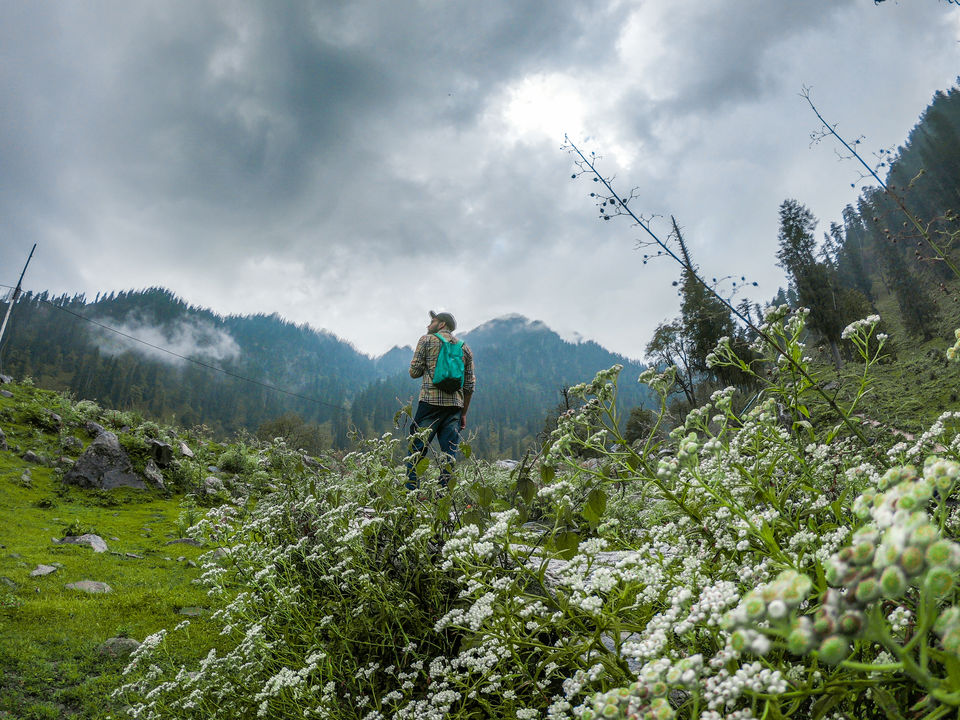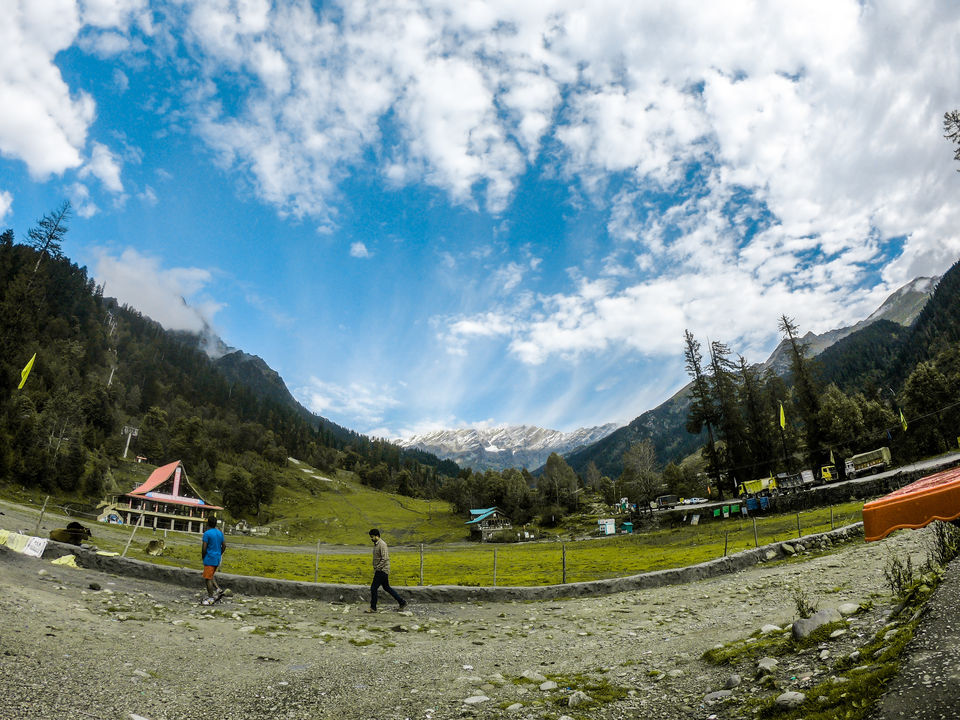 That night I learnt to never loose hope and try whatever best you can. You'll always find a way.
I was sorry for sneaking in and stealing a blanket but I guess I did what I did to survive.
But with a experience like this I believe traveling is about finding yourself in unusual situations and surviving it. For me, an experience which you'll never forget and a story you'll always narrate is what travelling really is!
Have you had an experience like this? Let me know in the comments below!