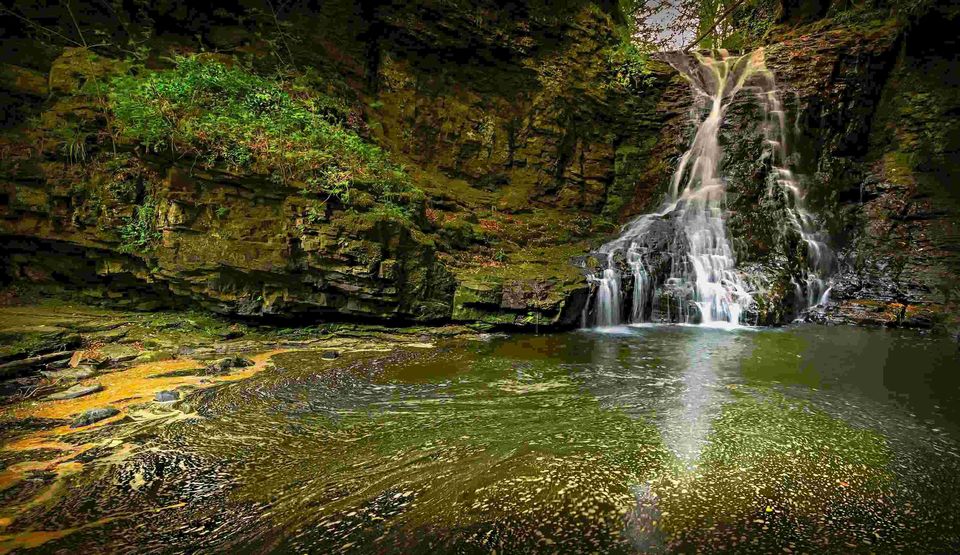 Wayanad, a charming hill station in Kerala's "God's Own Country," has many breathtaking sights to offer. Wayanad's attractions include gleaming lakes, green hills, rolling valleys, and cascading waterfalls. The Wayanad waterfalls are well-known among tourists, who come to the area only to see the beauty of these breathtaking falls.
Soochipara Waterfalls
Soochipara, also known as the Sentinel Rock Waterfalls, is named after the Malayalam words 'Soochi' (needle) and 'Para' (waterfall) (rock). It gets its name from the needle-like rock that can be found here. The waterfalls are about 23 kilometers from Kalpetta. Kalpetta is about a 25-kilometer drive from Wayanad. This three-tiered waterfall is spectacular, and the path leading to it, which is dotted with tea plantations, is equally so.
Meenmutty Waterfalls
Meenmutty Falls, the highest in Wayanad and the second largest in Kerala, is awe-inspiring. It is three-tiered and stands at a height of 300 meters. You can get here from Kalpetta, which is about 29 kilometers away. In addition, accessing the waterfalls necessitates a 2-kilometer trek through dense forest.

Palchuram Waterfalls
Palchuram Waterfalls in Wayanad, yet another gem in the treasure chest of tourist attractions in Wayanad, is a sight to behold! The sparkling, crystal clear waters fall from a height of 300 meters into an idyllic lake. This one is on the boundary of the districts of Wayanad and Kunnur. The waterfalls are framed by lush trees, and the hike you have to take with your family to get there just adds to the overall experience.

Kanthanpara Waterfalls
Kanthanpara, which is close to the Soochipara Waterfalls, is less intimidating in terms of scale and accessibility. It's a great place to take kids because the hike is relatively easy. Come here for the breathtaking scenic beauty that can be found throughout the region.

Kadachikunnu Waterfalls
Kadachikunnu Waterfall, one of Wayanad's best-kept secrets, is scenic, quiet, and simply stunning! You can get here by trekking 2 kilometers along a beautiful route from Padivayal. The surrounding peak points and waterfalls have stunning views of the district and Nilambur Forests.

Chethalayam Waterfalls
Chethalayam is a breathtakingly stunning waterfall tucked away in thick woodland. You can get here by trekking for about 4 kilometers through the jungle. Yes, the hike can be exhausting, but once you see the waterfalls, you'll be filled with renewed vigor to take in the absolute embodiment of scenic beauty that stands before you. Most of the people come herefrom the packages of Kerala family tour packages! You can also find and comapre the best Kerala group tour packages and enjoy the Stunning waterfalls now!