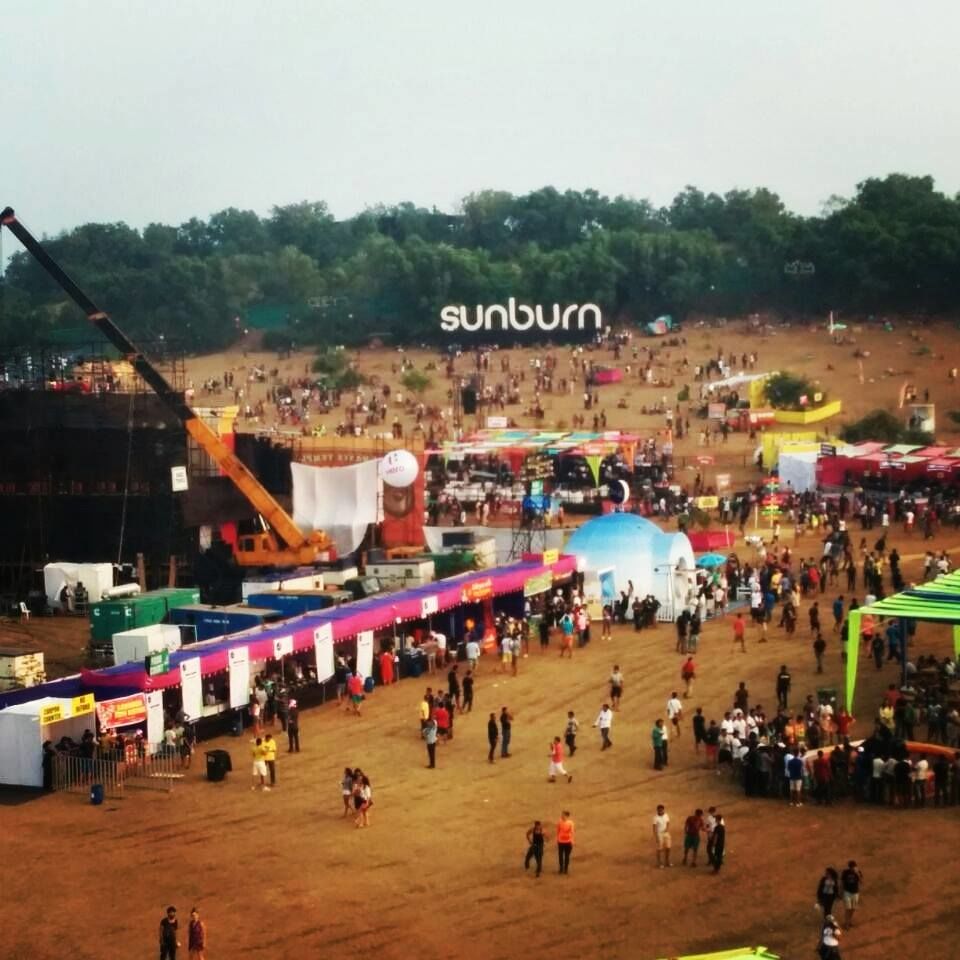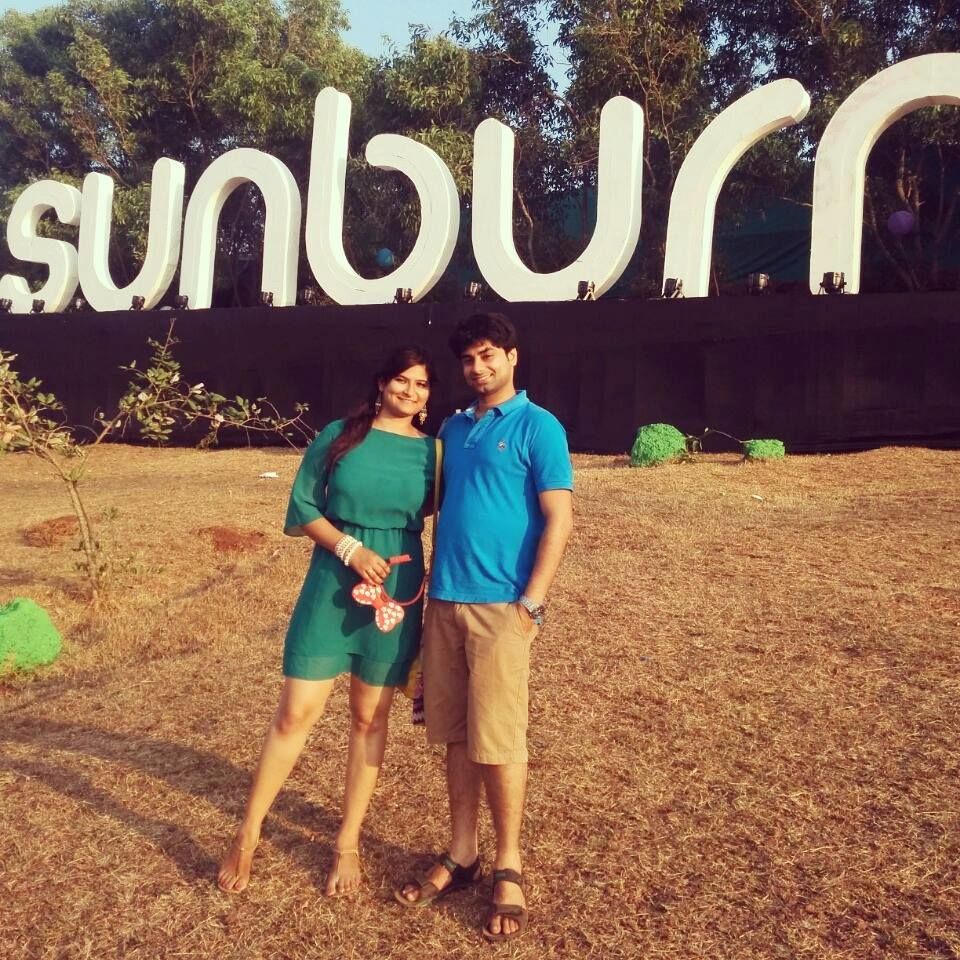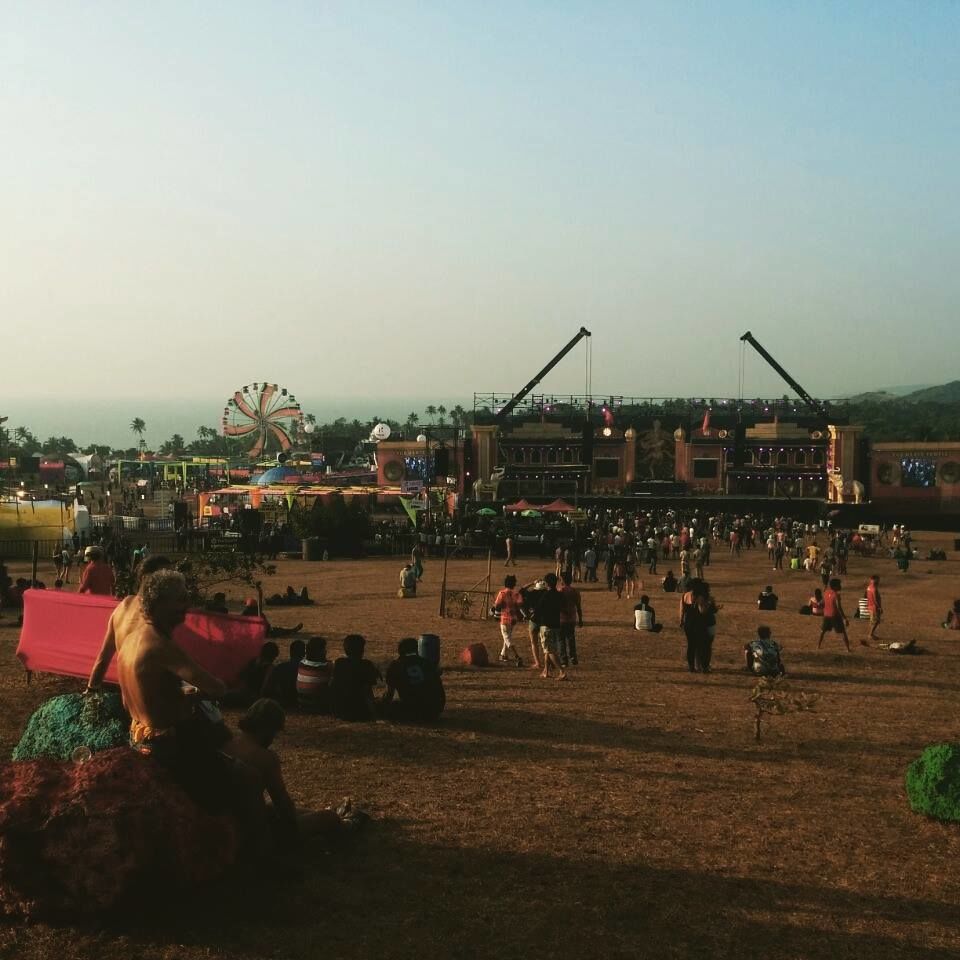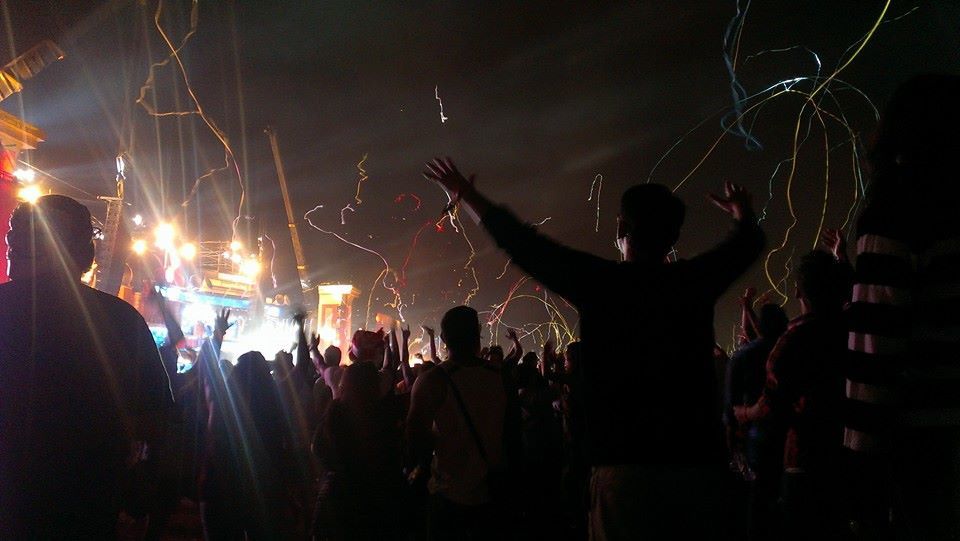 This trip to Goa was solely to enjoy Sunburn Festival. We were 6 friends (3 couples), left in XUV 500 at 4 AM from Bangalore. We reached Goa around 2-3 PM. We had already done advance reservation for accommodation through a so-called "friend" cum traveling agent. We had asked him to book a 3 BHK-apartment/villa type place but on arrival to our surprise it was nothing less than a Dungeon!
Obviously we couldn't stay at this shitty place which was not even a 2-BHK. So we all decided to find a new hotel since we couldn't let our 1st experience of Sunburn spoil because of bad accommodation! We were highly skeptical of finding a good hotel in good location in budget in this peak season.
So we started searching for hotels in North Goa on Cleartrip.com and stumbled upon Ruffles Beach Resort, Candolim Beach. Its tariff was Rs. 6000 per night per room as per the website. But we bargained and closed the deal at Rs. 3000!! It had neat and clean, hygienic rooms with 2 swimming pools. The best thing about this hotel was its walking distance and easy accessibility to Candolim beach. Only bad thing was its highly pathetic food! But still we were very happy and relieved to find this one!
Some tips regarding booking tickets for Sunburn festival:
Sunburn generally lasts for minimum 3 days. There are different kinds of tickets available on Bookmyshow.com like daily passes, Passes for all days, after party tickets, etc. Then there are early-entry passes as well which are cheaper but you have to enter the arena by 2-3 PM and re-entry is also restricted. We bought a pass valid for whole festival (3-day pass) in which entry or re-entry was permitted for through out the day and also allowed to attend 1 of the after-parties (whichever were valid with this pass)
You can buy these tickets and passes at the venue also but availability is limited and also if you buy well in advance it will cost you cheaper!
Food and drink coupons can also be booked through BMS and its better you do it. We bought them at the venue at higher rates!
In case of people having VIP passes, there is a separate raised platform erected in middle of grounds where food and drinks are also served. Honestly, I did not find this as an advantage over the regular passes since real fun of enjoying such festivals is when you mingle with all of the mad crowd. Moreover this VIP lounge had only posh uncles and aunties drooling over each other!
Some other tips:
It is better you reach early at the venue so that you can find parking easily at the appropriate location
Sunburn finishes by 12-1 AM, post which you can go to any of the after-parties which are happening at different locations/beaches. In 2014, venue was Vagator Beach. As soon as sunburn finishes, there will be hell loads of traffic outside. It took us almost 2.5 hours to reach our hotel on Candolim beach from Vagator. And since almost everyone present in Sunburn is completely sloshed, people prefer reaching here by cars with drivers. Therefore, roads are completely blocked. It is advisable to either hire a 2-wheeler but only if the person driving it will be sober enough or try to exit the venue few minutes before the climax (but best performances are saved for end of the day only!)
Drinks of sponsored brands will only be served. So very limited options in terms of booze are available. In 2014, it was only Vodka of Smirnoff and Beer of Kingfisher premium. Food is generally good but costly
Don't even think of carrying your own booze, food items, cigarettes, water bottles or any illegal stuff while entering as you will be thoroughly scanned (I am not aware of any backdoor entries!)
And yes whether you love it or not you will get to hear only and only trance music! But when you are high on booze, partying along your friends and everyone else around you seems to enjoying it then it won't really matter what kind of music is getting into your ears!
It's a general notion that Sunburn is swarming with people and you don't even have space to step your foot, leave alone the dancing! Well, believe me it is not true at all. It's a huge venue to accommodate hordes of party people so you will have enough space to dance, sit, lie down and roam around. It is advisable to stay close with your group and decide a common meeting point amongst yourself in case of any kind of unfortunate situations like phone got switched off or lost, etc.
All in all it was an awesome experience. 3 days of complete partying and relaxing. Partying through the night, sleeping till noon, then lazing in the shacks on beaches, roaming around and back to partying! That's what our routine was for those 3 days! Whole Goa is in party mood during that time. I have been to Goa before many times but during Sunburn it has completely different vibes!
I highly recommend experiencing it once in a lifetime if you love partying in Goa!