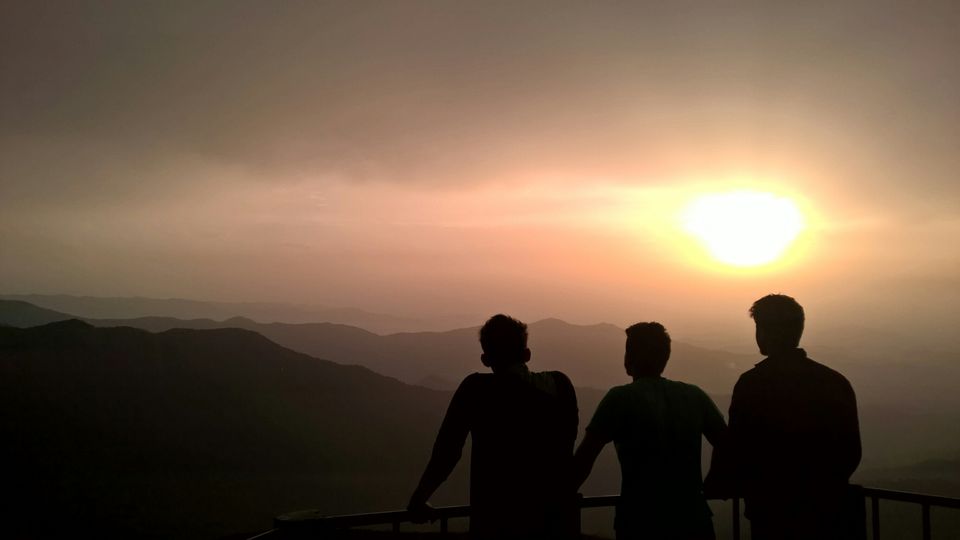 Started off on a road trip to Coorg from Mangalore as engineering was coming to an end. We had our friends place to stay in coorg which meant we had all the more freedom. Coorg is around 2.5hours from Mangalore on road. Coorg is popular for its wildlife, cold weather, coffee, home made chocolates, homemade wine and rich Coorgi culture. 
There are a lot of places to visit and do the touristy things in madikeri
1. Raja seat
2. Dubare elephant camp and rafting
3. Cauveri nisargadhama
4. Golden temple
5. Abbey falls
6. Iruppu falls
7. Manadlpatti viewpoint
8. Thadayandamol trek
9. Mallalli falls
These are  places to name a few
Mandalpatti peak  is located around 38km from coorg town. The location upto 5kms from the peak is accessible by any car. The last 5kms of the route is literally off road and vehicles with low clearance and low power struggle to tread the road. It is advisable to go by a powerful vehicle with high ground clearance to avoid getting stuck on the road or you can opt to hire a jeep available at the starting of the off road route. The jeeps available will be 4x4 and after reaching the location they give you half an hour to one hour to spend time at the view point. 
Mandalpatti view point is best to visit in the season either early in the morning or during the sunset.