I was half minded about going for this North East India expedition as there were news about Assam could be flooded anytime soon! So didn't book my flight or stays well in advance. It was on 22nd May I finally decided to pack my bags and explore North East. Booked my flight to and stay at Guwahati for the next day. Since I wasn't going to take my bike, I booked a Himalayan from @royalbrothers app for the next 2 weeks.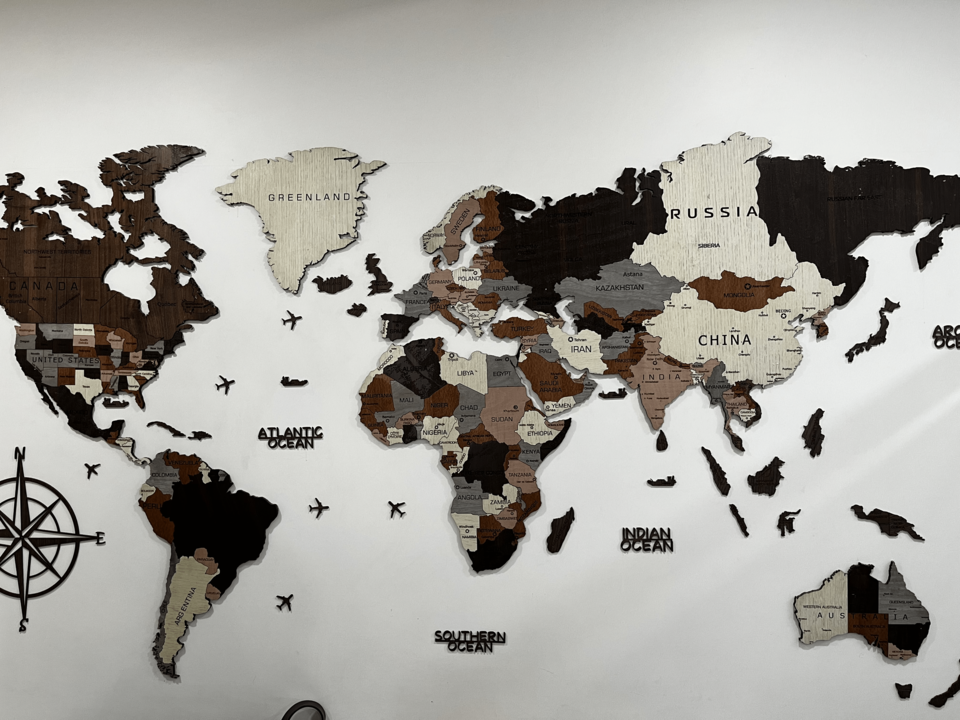 Reached Guwahati on 23rd night and directly went to the bike rental place to get my ride. It was all serviced and was in a great condition. One stress was off the chest and went to bed soon as I was all excited for the next day. The best part abut Guwahati is that they get day light hours before any other parts of the country. Sunrise is at about 4.50 AM and the daylight is active until 5 PM. So I decided to start early and took off to Bomdila.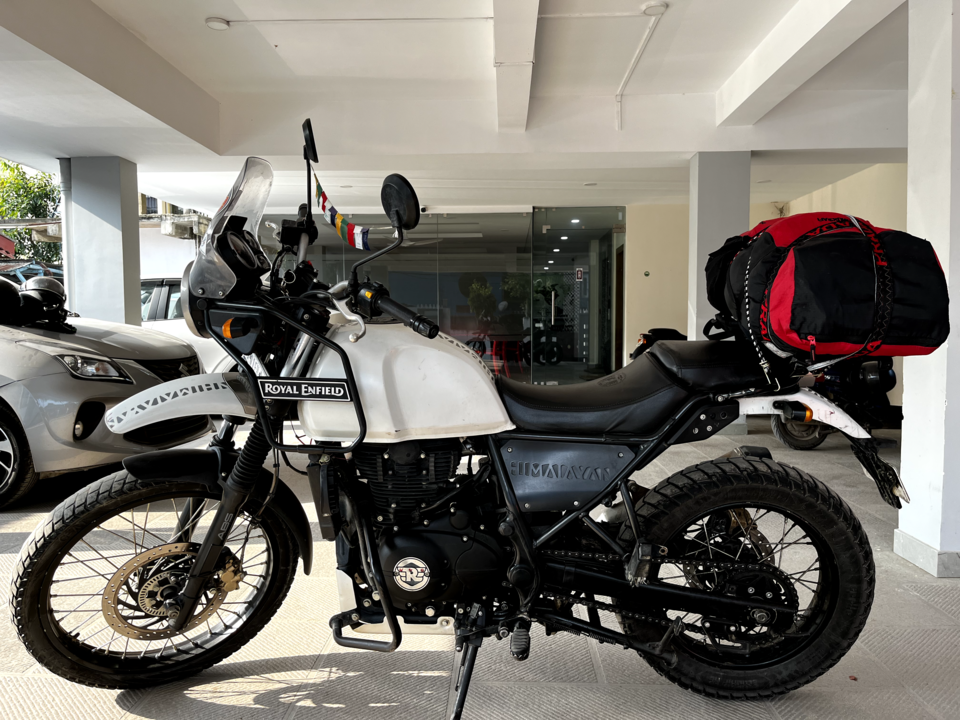 It was then I realised, the states I picked to explore doesn't share anything in common, be it the weather or the culture! Riding through Assam was so soothing to the eyes with its lush greenery thus the sunburn! 😂 I was aiming on reaching Bomdila to take the next halt, however the ride was a bit tiring at 38+ degree temperature! The best thing about eastern part of India is that we have a lot of neighbouring states like Bhutan, Bangladesh and China. I was lucky to visit all these neighbours on this trip and the first experience was witnessing Bhutan gate on my way to Bomdila. Even though we share a friendly border, there were guards at this point and they allowed me to walk through the Bhutan state for a while! I am not going to add Bhutan to my Instagram highlights! 😂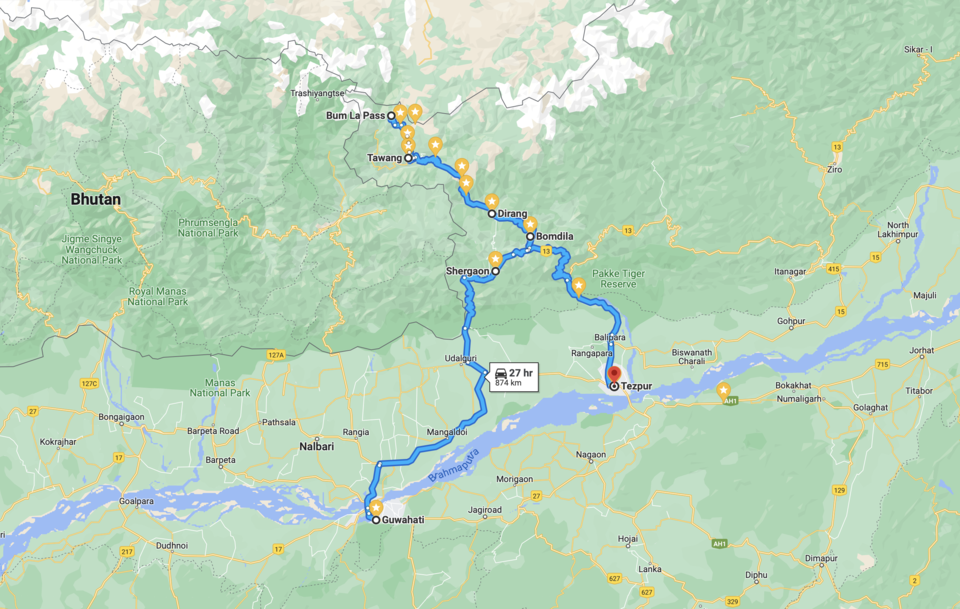 You will be entering Arunachal Pradesh after you pass Bhutan border and everyone needs to apply for an ILP (In line permit) to enter Arunachal since it shares the border with '~friendly' country like China! While I was at the Deputy Resident Commissioner's office to get my ILP, I met this family from Kolkata who were also travelling to Tawang and had similar destinations as mine. I was fortunate enough to meet them as they had an extra room booked across all the pitstops till Tawang!
Even though the primary destination in my mind was always Tawang, I fell in love with Arunachal the moment I stepped in. Bomdila was 250+ KM far from my starting point and I thought of covering it on a single day. However, I came across this magical place Shergaon in-between and decided to stay overnight. You feel more connected with nature, not to mention the monasteries around the village and the humble people who treats you with love! You see woman carrying babies in their Kangaroo shaped outfit, fresh fruits plucked from fields and kept in small wooden stores, tiny waterfalls here and there!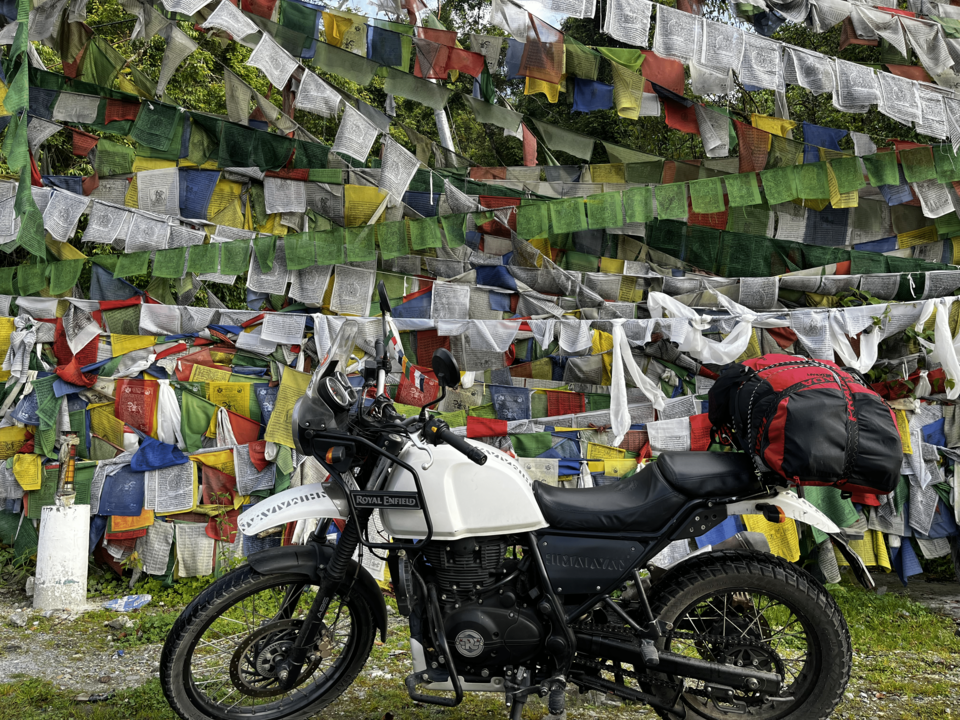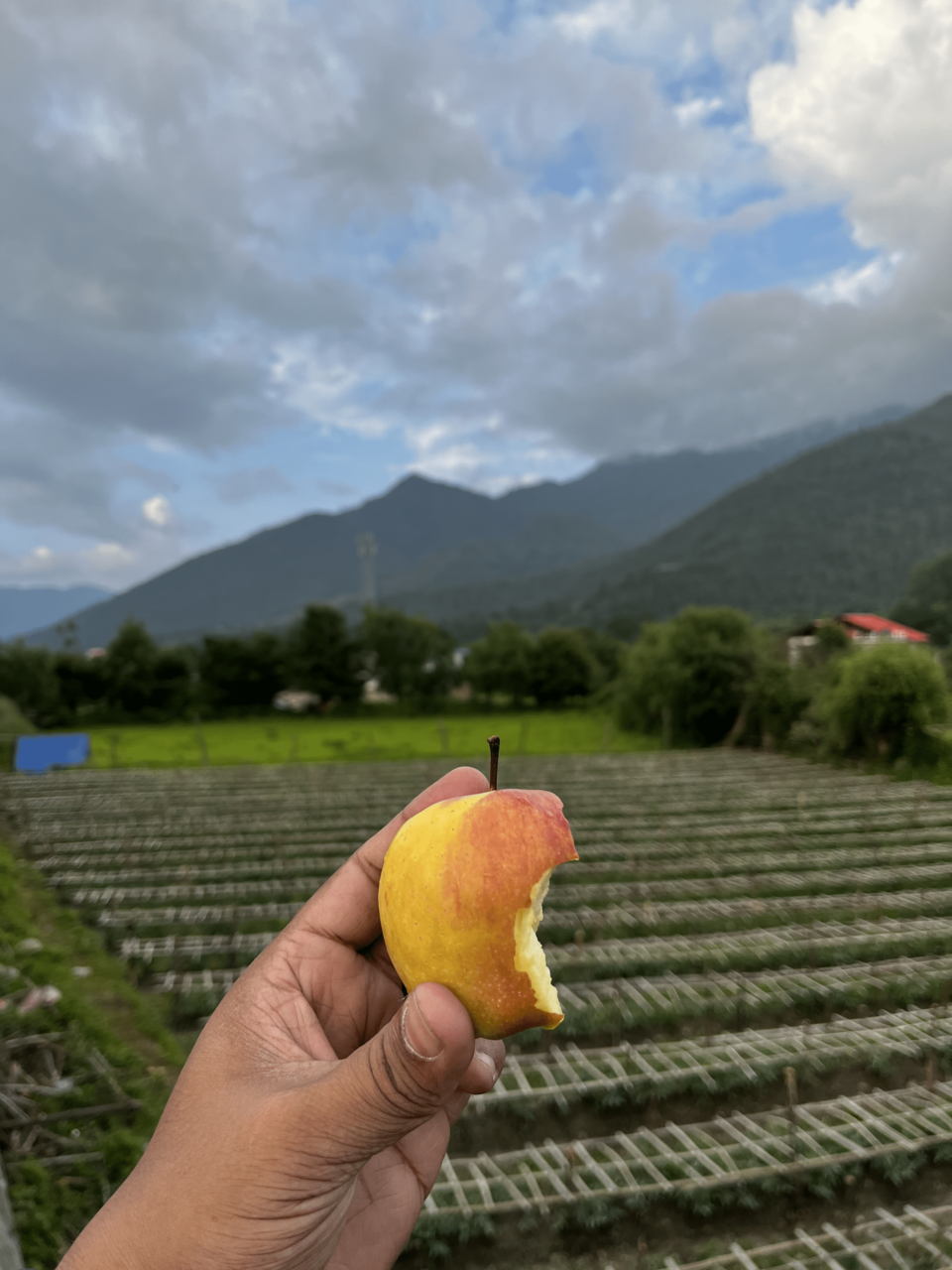 I started seeing Tibetan flags waving in the wind, Buddhist monks chanting prayers. usually I don't deviate from preplanned route, but deciding to stay in Shergaon was something I would never regret. There was a homely cafe in the heart of the village and they served me hot momos! I woke up early in the morning as last night some of the locals told me about a waterfall that's a bit inside the forest. While exploring this waterfall through the muddy road, it started drizzling. It was really cold out there and there was no tower reception to even check google maps. With no one to ask the route, I wandered through the forest like a lost soul! Finally, I found the shallow and decided to take a dip even though my bones were frozen!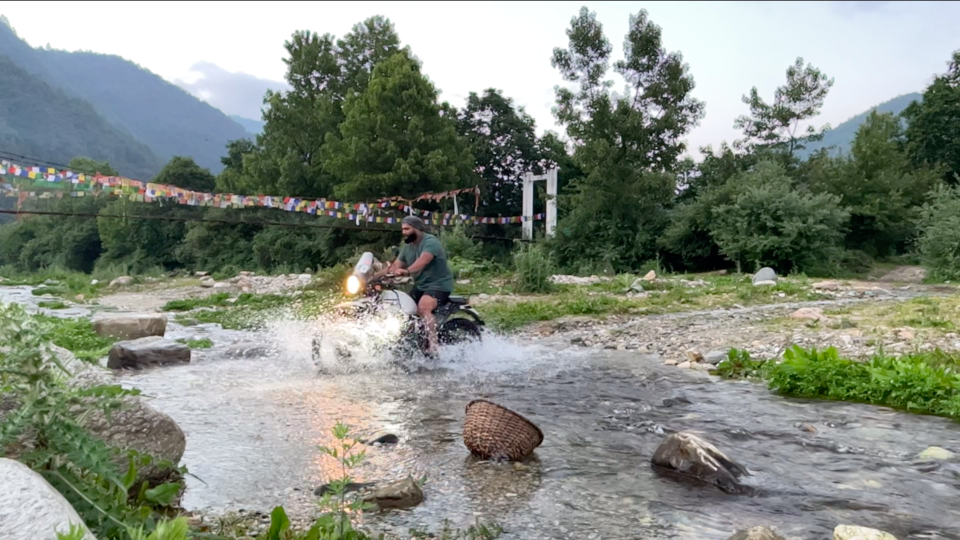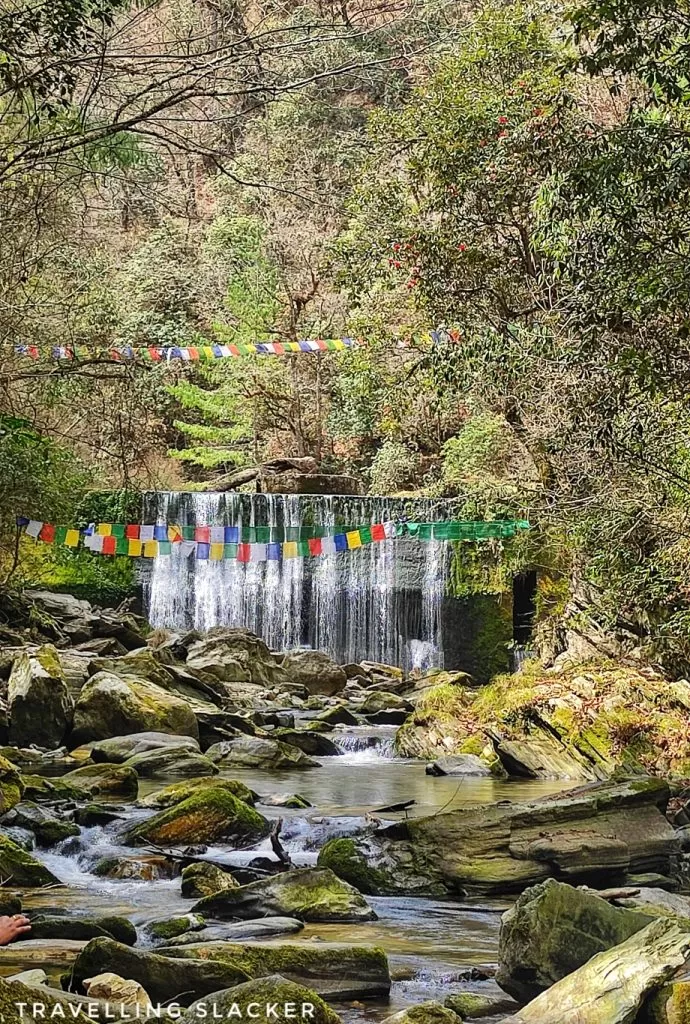 I thought of riding to Dirang, skipping Bomdila. The urge to reach Tawang made me push Bomdila to the list of places I am going to cover on my return trip. Dirang is an another beautiful village where you start to see Army forces roaming around. You get to see a lot of Army trucks and their cottages. As I mentioned before, the Kolkata family I met, suggested me to stay in the place they had booked. Dirang boutique cottage was accessed through a hanging bridge where I somehow managed to ride my bike!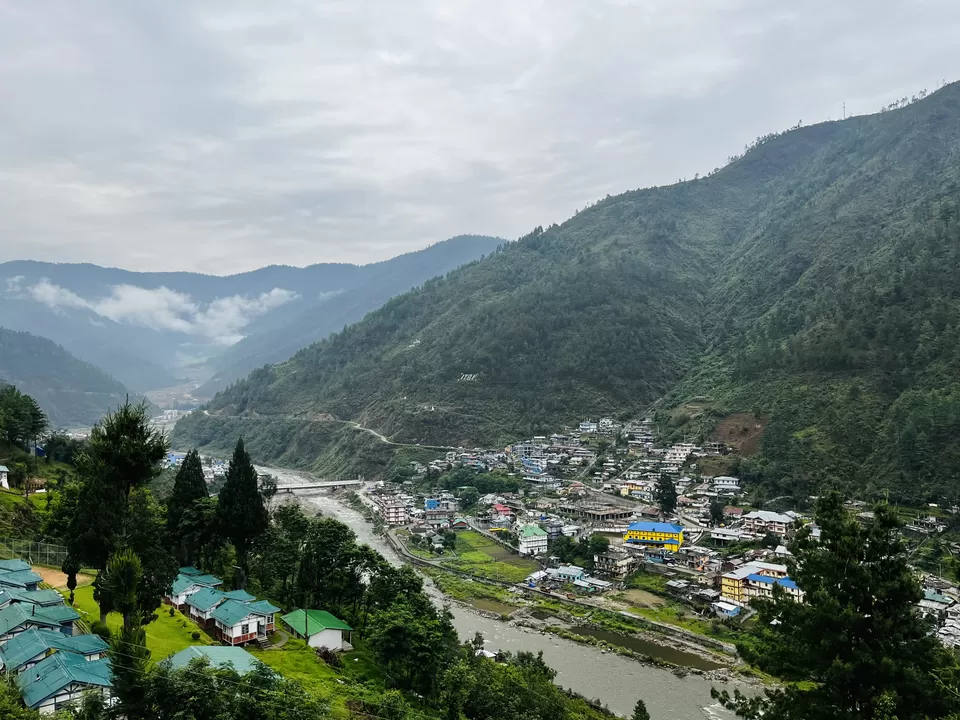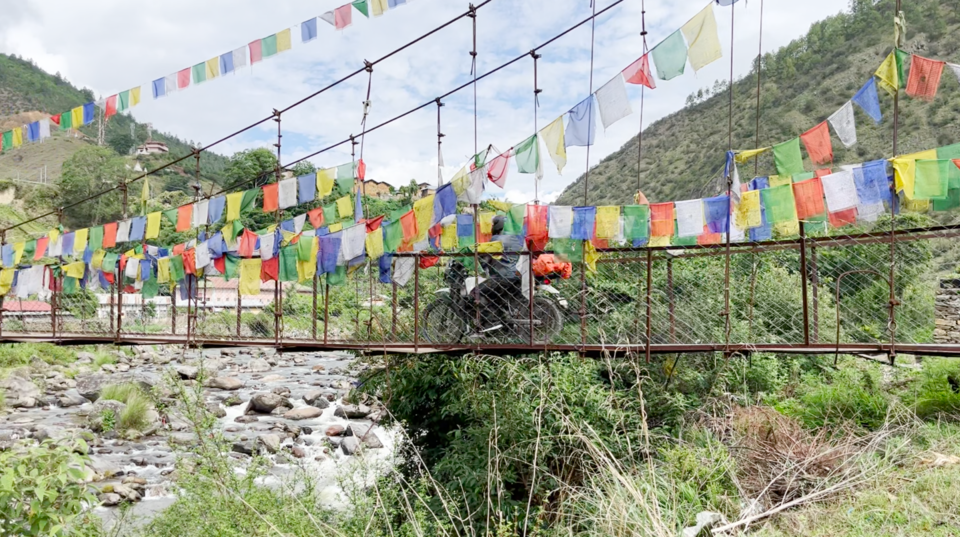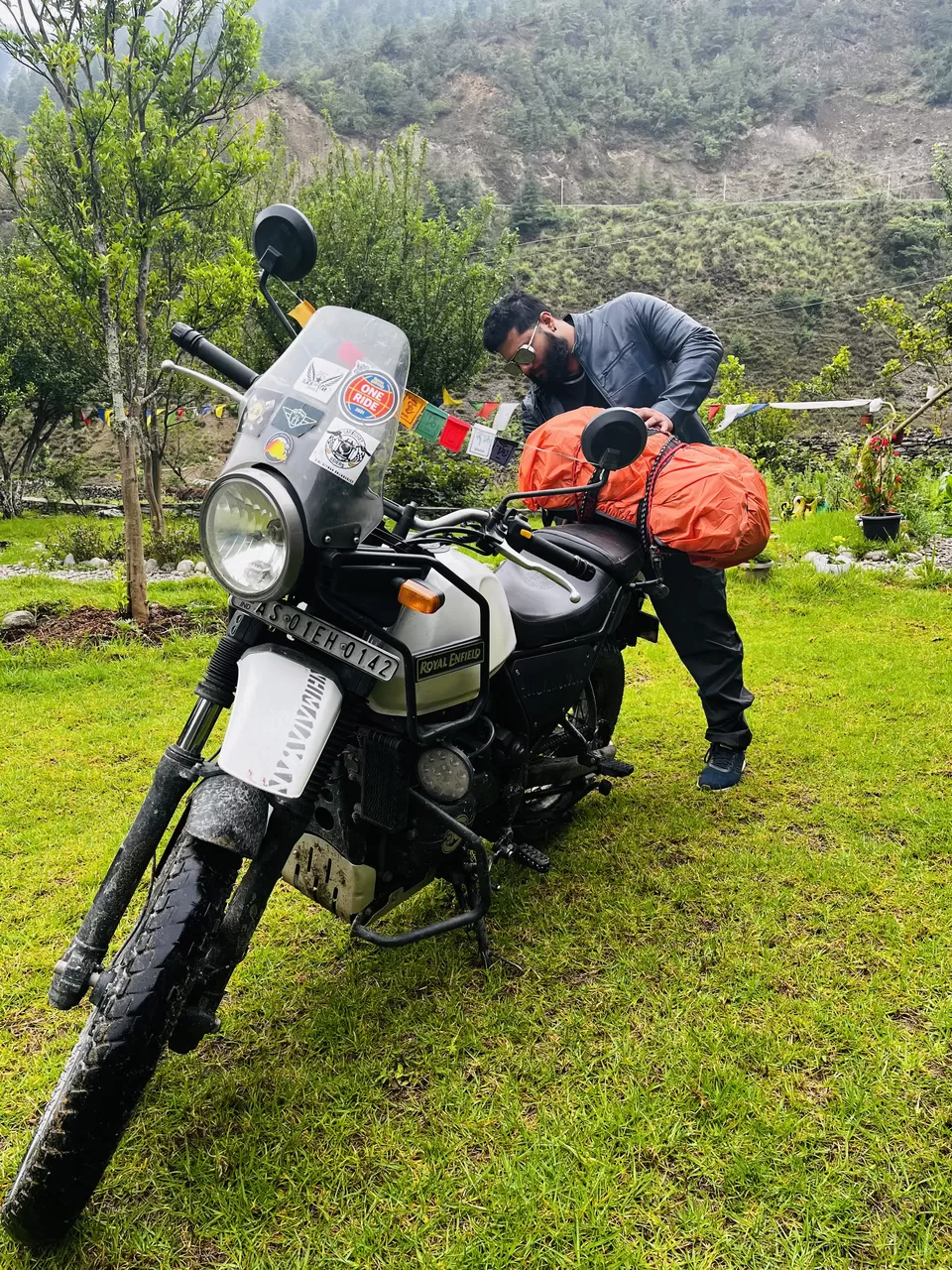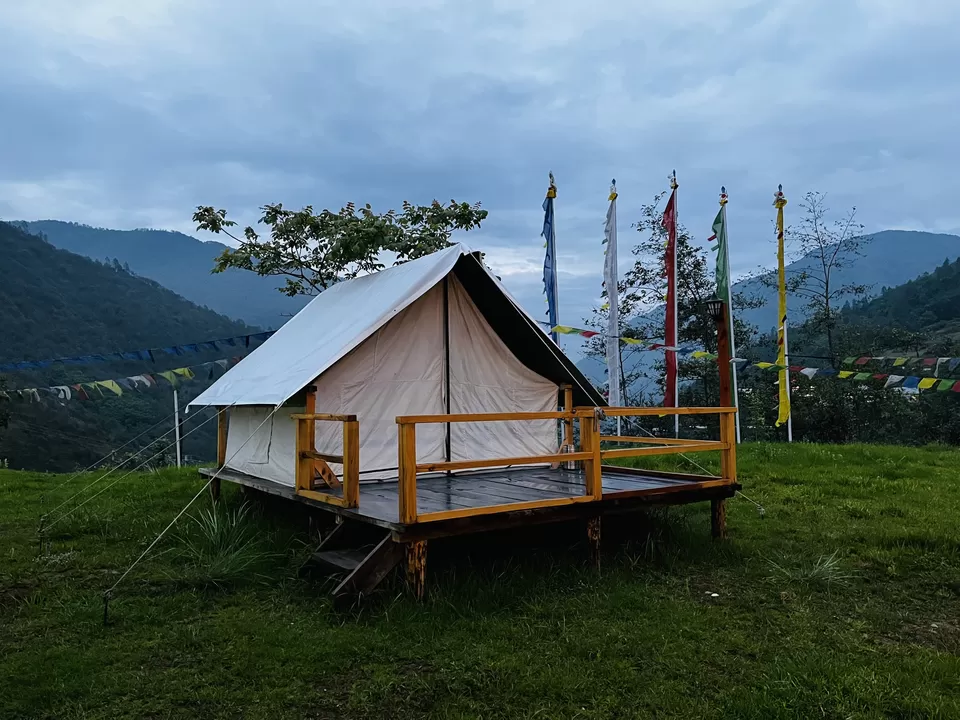 I had taken a quick peek at the Bomdila monastery before reaching Dirang. For the first time in my life, I met baby llamas! Explored the Dirang market and tasted the Tibetan peach wine that night. Made a list of all the places I am going to cover the next day and went to bed with Tawang in mind.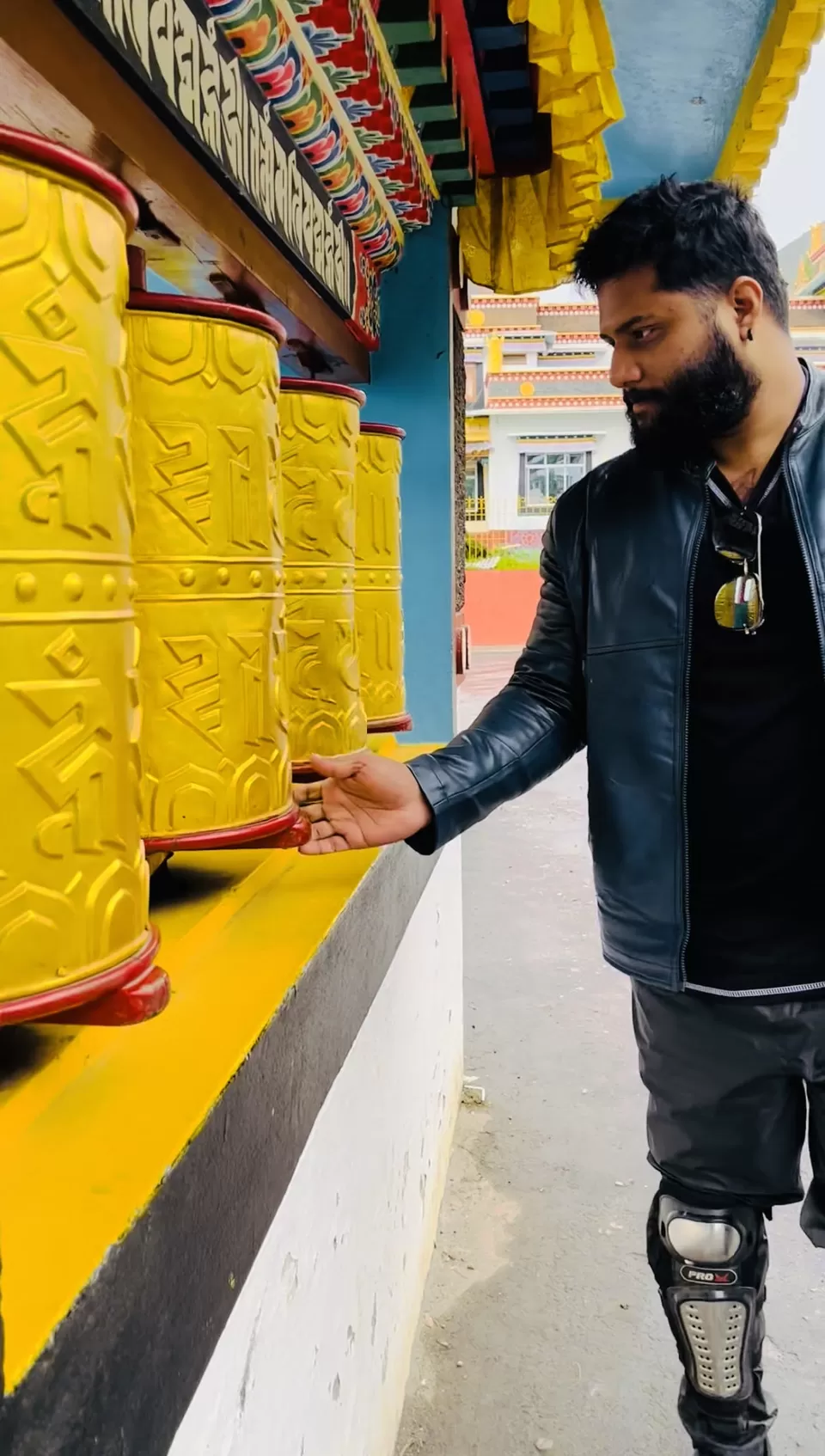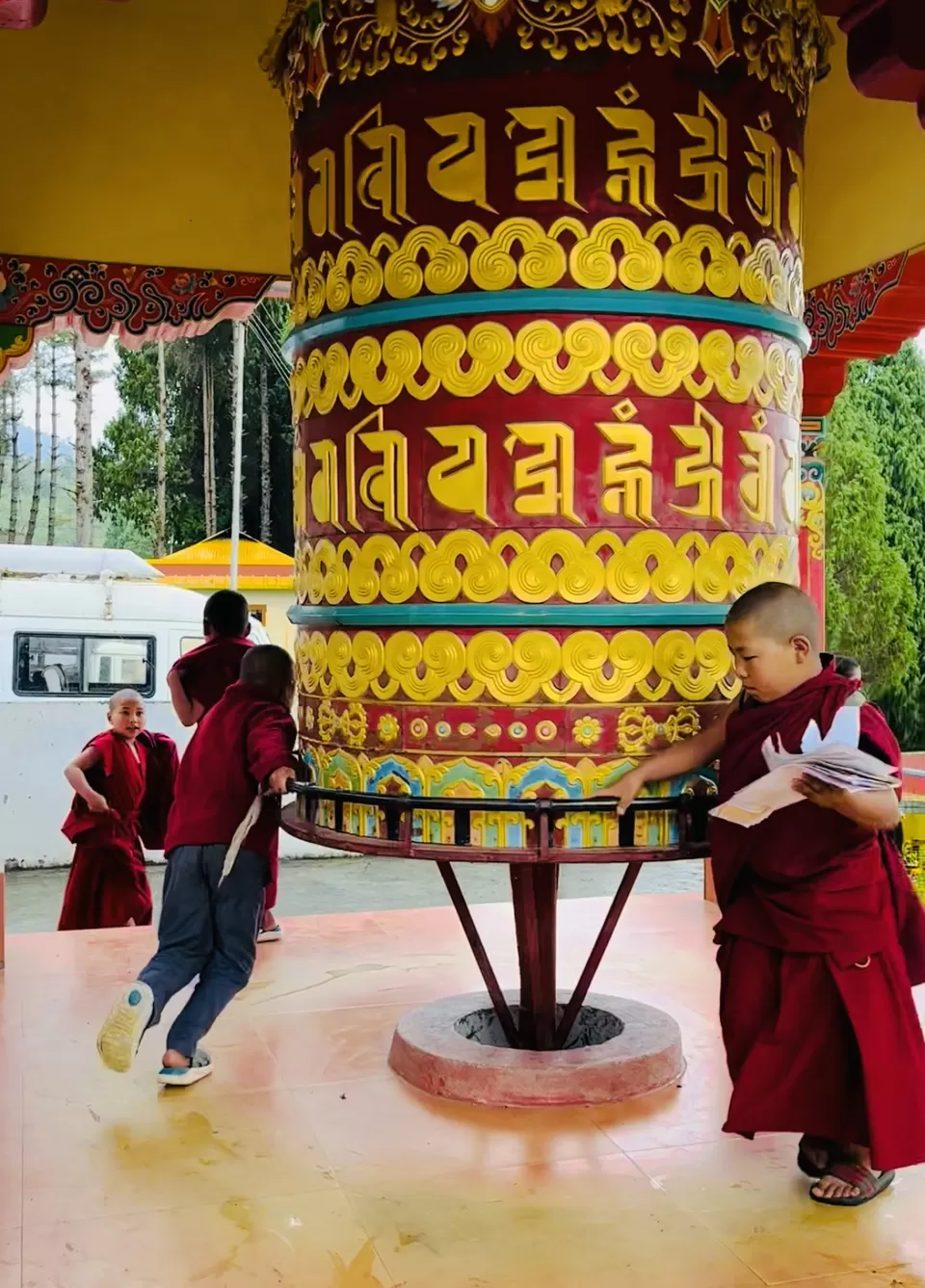 The next destination was Nyukmadung war memorial. This place was unlike any other memorials I have ever visited! You literally feel peace sitting on the beautifully built war memorial that's blended with nature. Nyukmadung is dedicated to the fallen heroes of 62 INF BDE who sacrificed their life guarding our nation in 1962. May their soul rest in peace here <3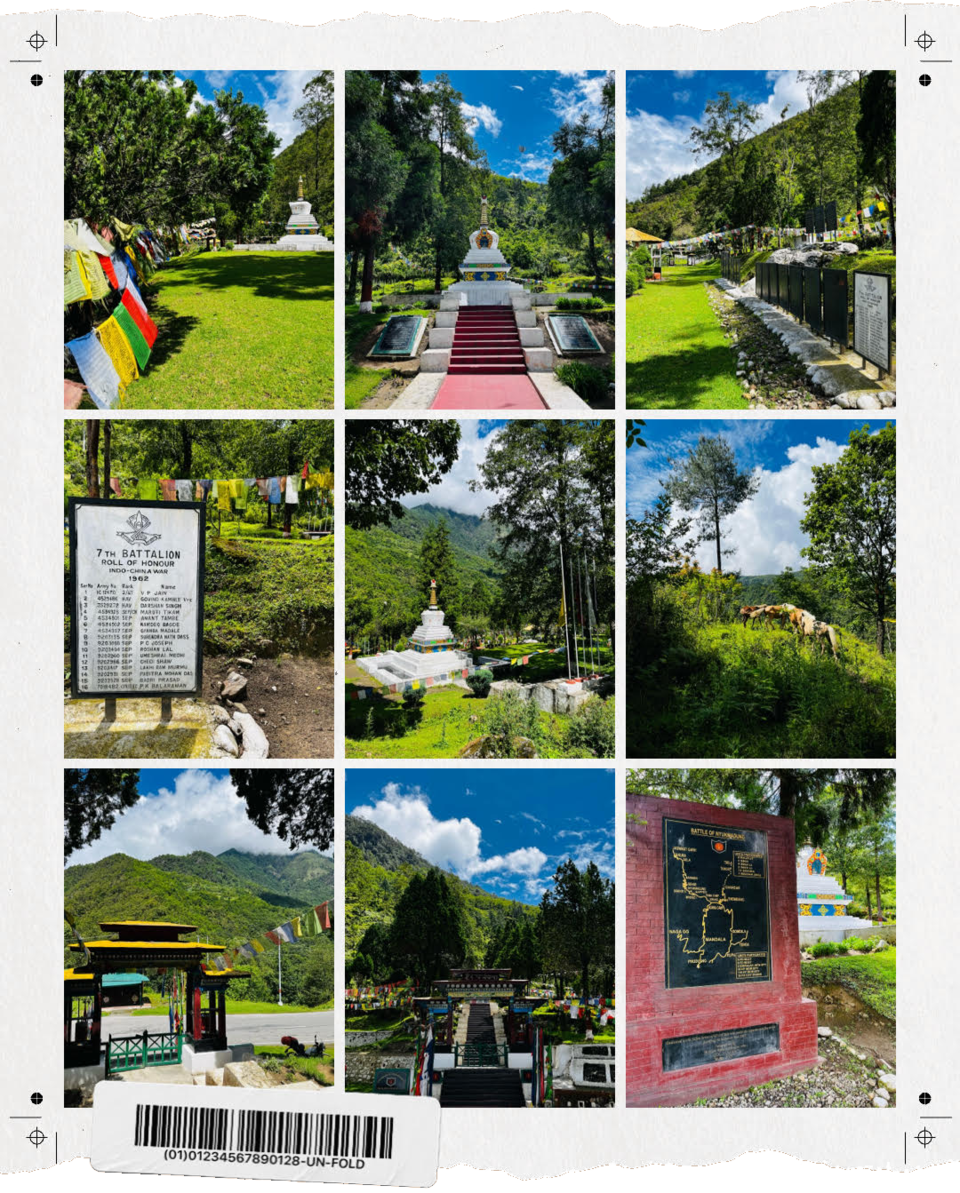 The much awaited destination, Tawang was getting more closer. I was heading to the high-altitude mountain pass that connects the Indian Buddhist town of Tawang to Dirang and Guwahati. The mighty Sela pass which situates at a height of 4170 m from the sea!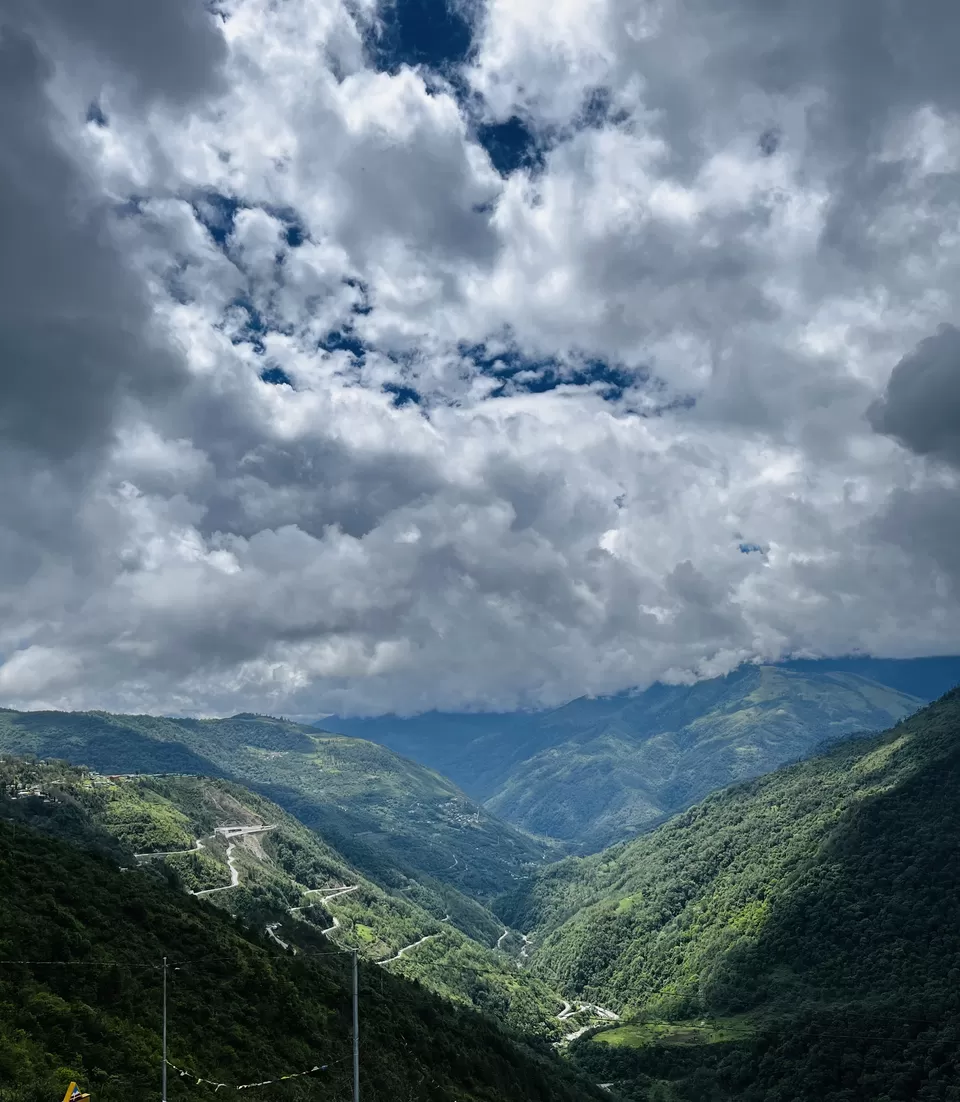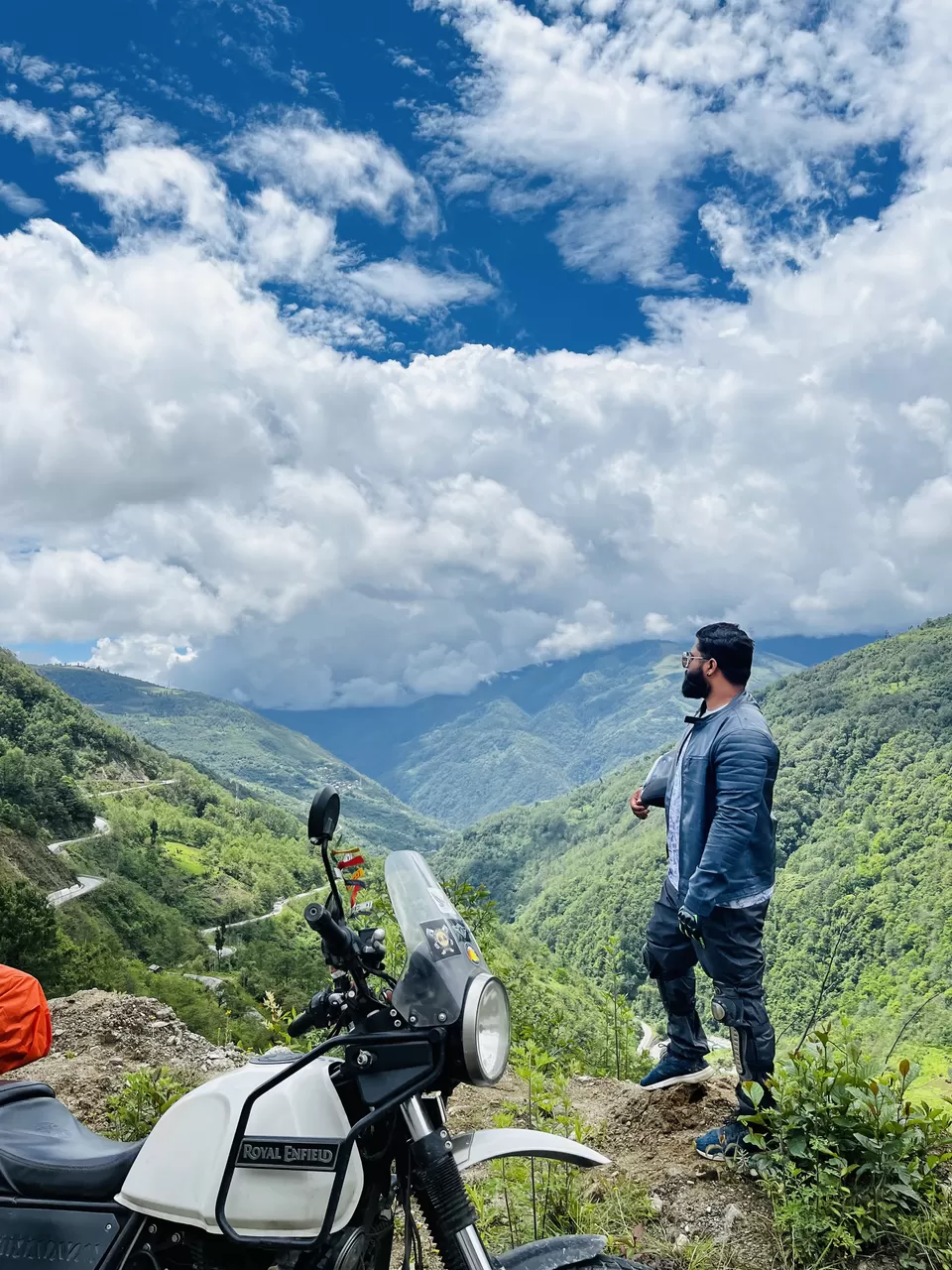 The image of Sela pass covered in snow was a dream for me to ride through, however it was not snowing when I travelled. Yet the temperature was low that you could numb yourself, if no proper gears worn. There is an army camp nearby and I went inside to warm up a bit. It was dark inside and a couple of flame heaters were placed beneath some of the tables. I saw two interesting human beings there, one was elder than my dad and the other one was much younger than me! I overheard the elderly man talking to the army cafe staff about the challenges he faced during his ride. I thought of joining them sipping my hot tea with a cup noodles. He started his ride from Uttar Pradesh (UP, India) and now he is at the mighty Sela pass! As the conversation was happening, he advised me to accompany him to show his ride outside the cafe. You are not going to believe that this guy who's in his late 60's came all the way up to Sela on a 60 CC Scooty!!
Well if that didn't surprise you, hear me about the another young rider I witnessed. He was riding a Yamaha FZ bike which had a lot of extra carriages. He had. couple of action cams placed on his ride. He was an early stage youtuber who's known as 'Kumbu travels'. Surprisingly, he was also from the same district as mine in Kerala, and he has been travelling for the last 1 year leaving his hometown back. When I asked him about how he raises money for travel, he pointed to a closed trunk on his bike. It was a mini kitchen which is capable of making some hot rice, egg Maggie, tea and even sandwiches! So, apparently he halts when his ride is out of fuel, then operates his mini bike cafe to raise some money! If that didn't inspire you to travel, I am not sure what will!!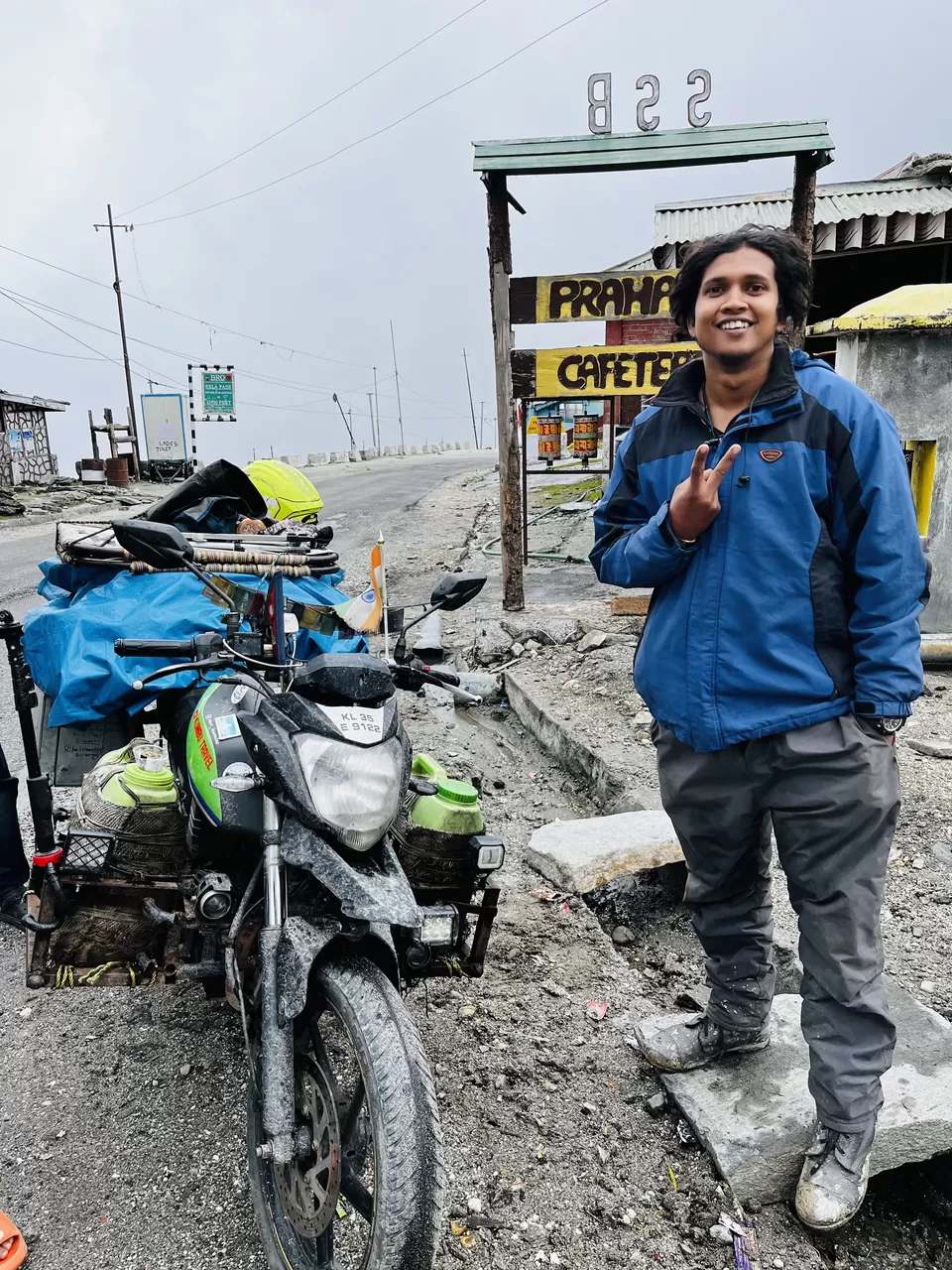 It was about 12 in the noon and I slowly started my ride towards Tawang, the land of Buddhism! I came across some beautiful valleys and mountains during my ride, however some of the roads were mucky where I was literally rowing my bike through the mud! Tawang was 80 KM far from here and I had about three to four hours before it gets dark.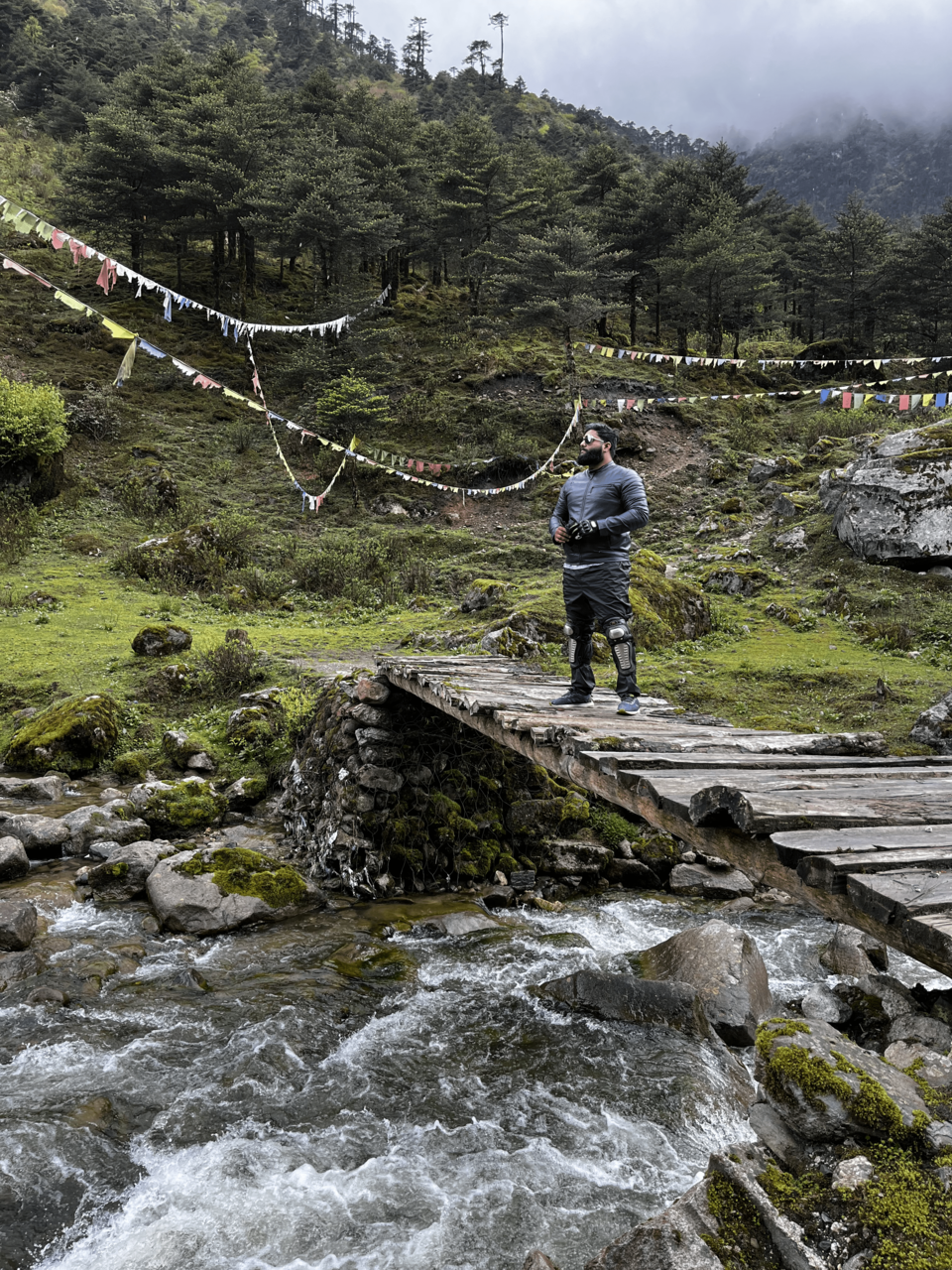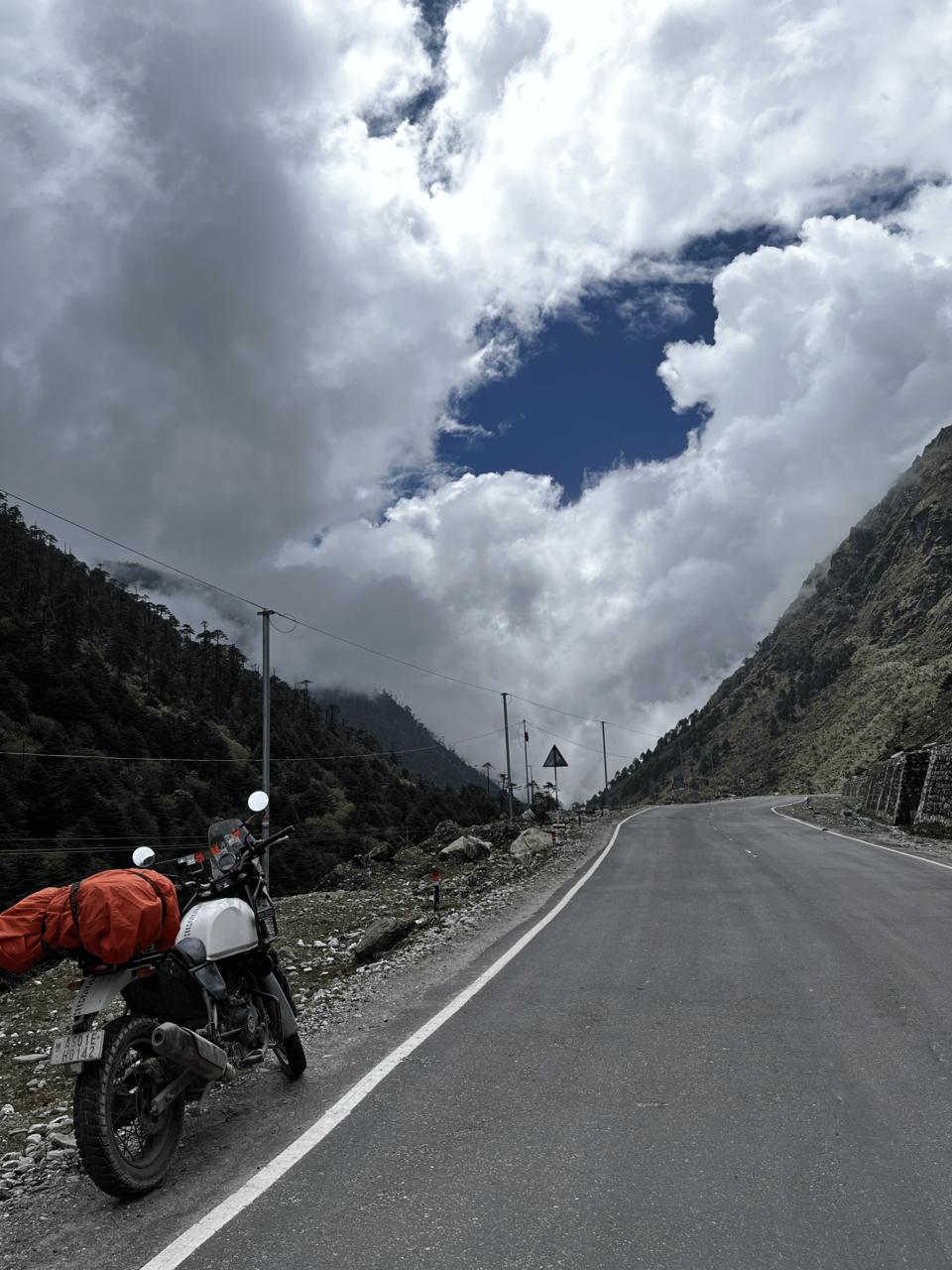 As I was reaching Tawang, the roads were getting more spinny! The only relief was crossing these metal bridges in-between the long hairpins. I took a quick halt at the Jaswant Garh memorial which was built in honour of late Jaswant Singh Rawat, an Indian rifleman who fought the Chinese army here in 1962. War memorials and the beautifully built landscapes around it holds the story of many untold heroes and the sacrifices they've made for their country! A big salute to all those unsung heroes.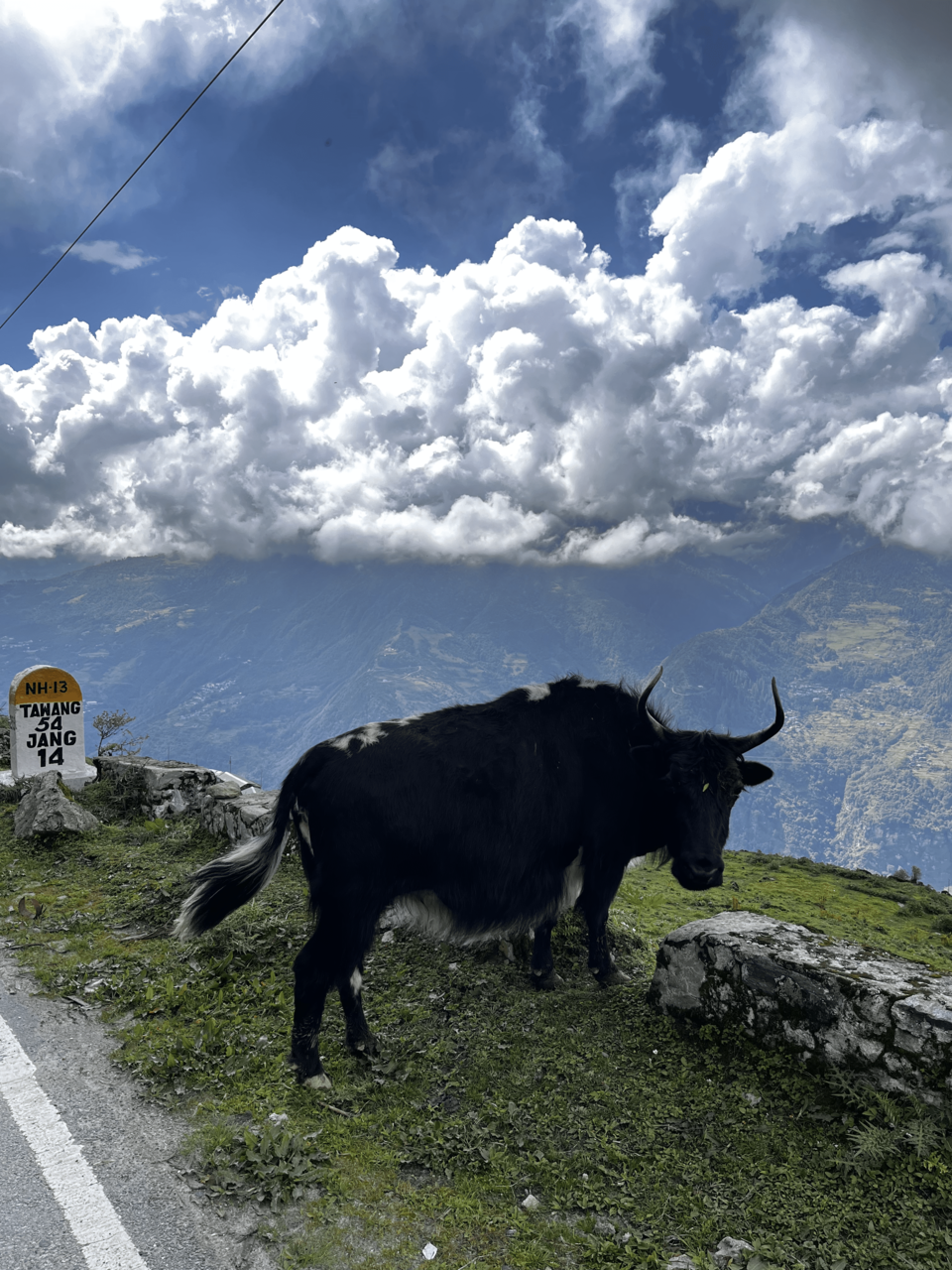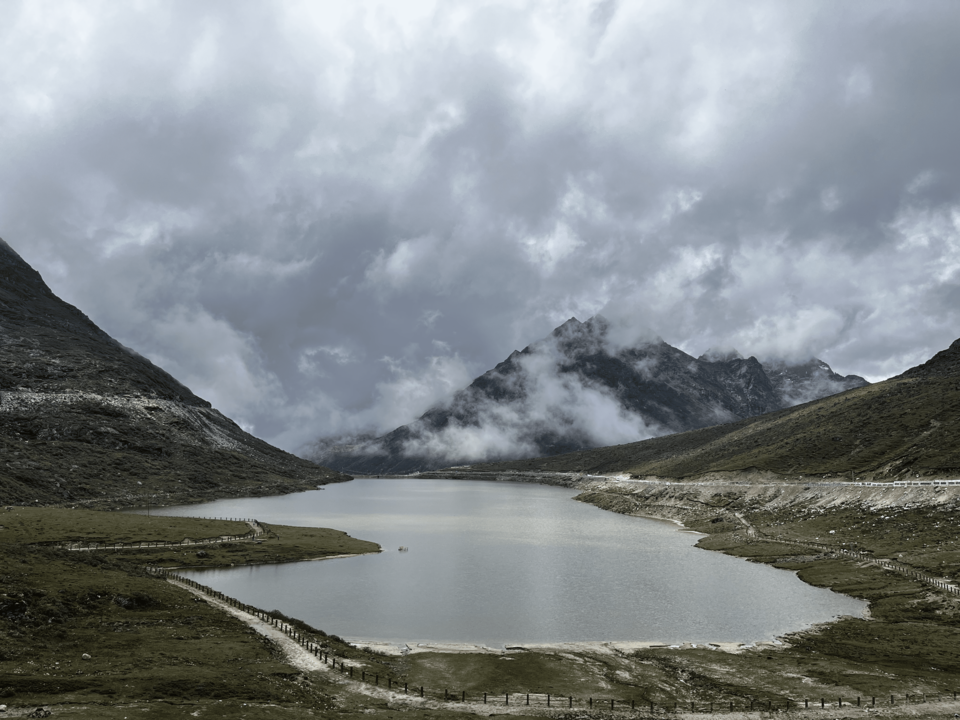 Most of you might have watched the cartoon movie 'UP' by Pixar. It was Ellie's dream to live at paradise falls! Jung falls is quite similar to that Paradise falls which is portrayed in UP the movie. You take a small detour before reaching Tawang, and you will be spellbound! I went down as I wanted to watch her closely. It was then I realised that the waterfall is so strong as they even have a hydroelectric power station near to it! 😂 Still I went so near to the bottom of the falls as I could touch her. It was a mesmerising experience even I had to ride all the way to Tawang in wet clothes!
I was in bit of a quandary as my mobile was dying and had no idea where my homestay was. The roads looked tricky and my power bank was almost drained as the battery dies here sooner than of the places that are at a normal temperature. I somehow made it to my homestay at Tawang after sunset as I was able to memorise some of the landmarks near to the stay.
I experienced such an amazing hospitality from my host Lama Zangmu who runs a great homestay in Tawang - Mandrel Khang. She is an independent woman be it handling the twisty roads of Tawang in her Mahendra Bolero or taking care of all the guests at her place. The food we got there... Man you won't believe, it just tasted like the one our moms make! She has made me feel like home, has made amazing momos, has made a fireplace for us to warm up, even served the local cuisine 'Thenthuk' with Tawang style pickles along with some exciting 'Chaang'!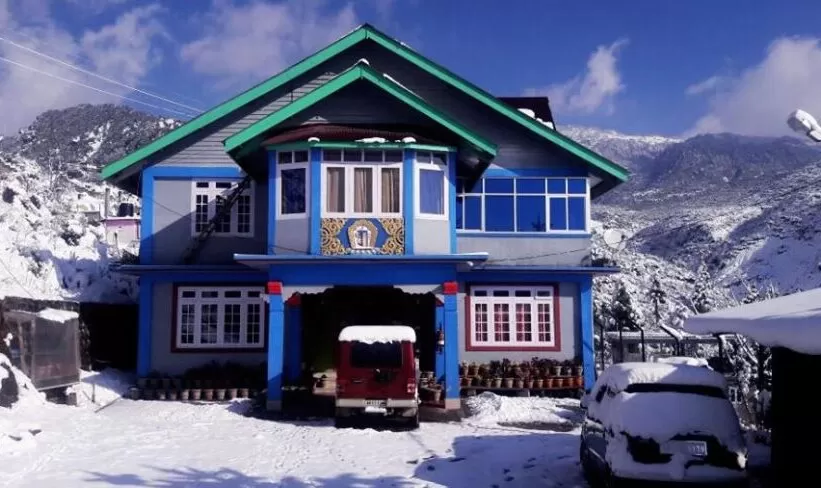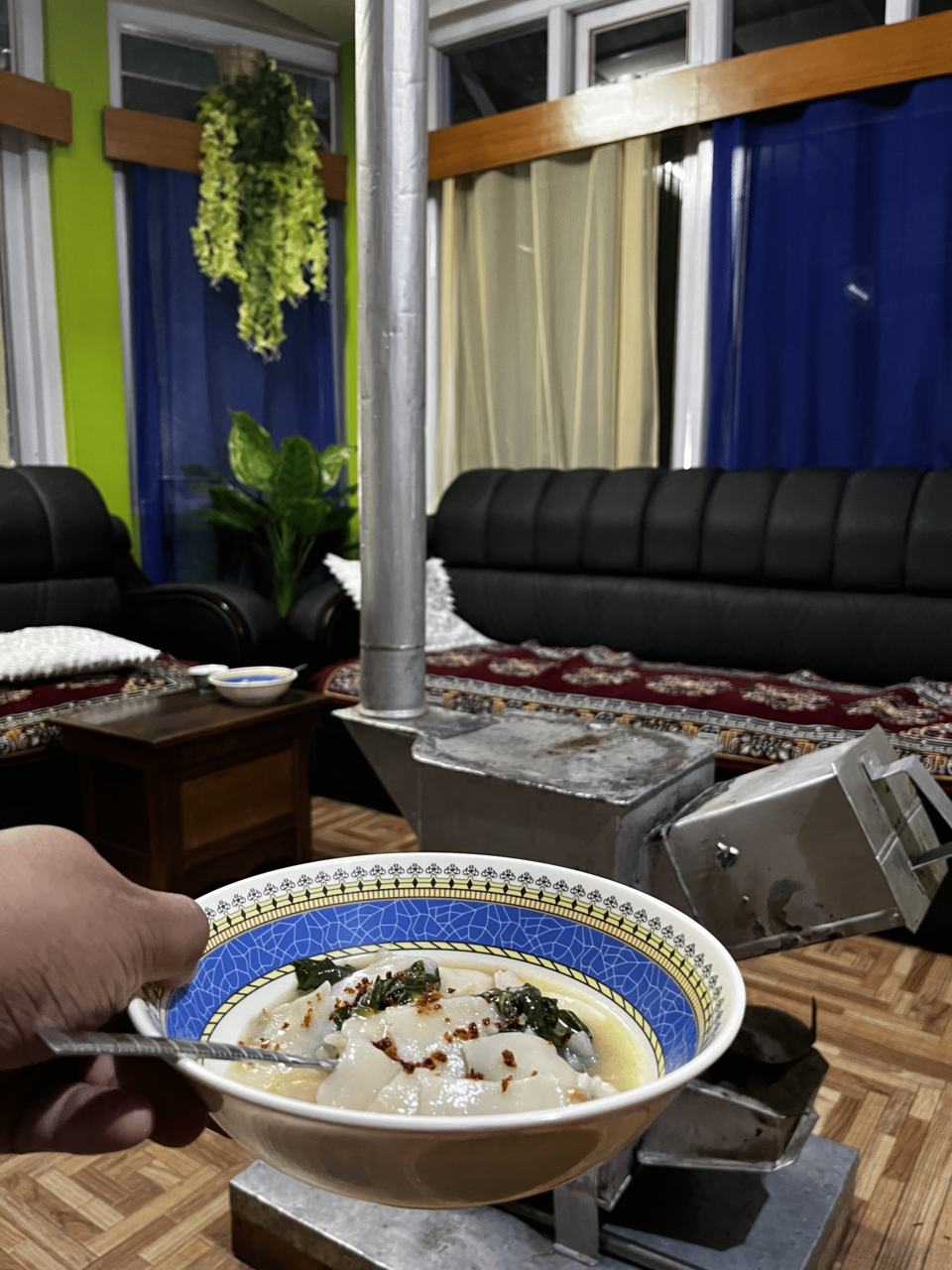 I decided to take a proper nap as the ride was a bit more tiring than the first 3 days. The roads were damaged, had a lot of hairpins, even my clothes were drenched from Jung falls! I already had my travel list ready for the next two days as I was going to stay there for a while exploring the locales. I woke up to the clear blue skies. From the Mandrel khang guest house's window, I had a bird 's-eye view of the hill town of Tawang spread around the slopes. To my left was the giant Buddha statue which stood tall even from that long gaze. To my right, was the yellow roofs of the Tawang Monastery, perched on a hill.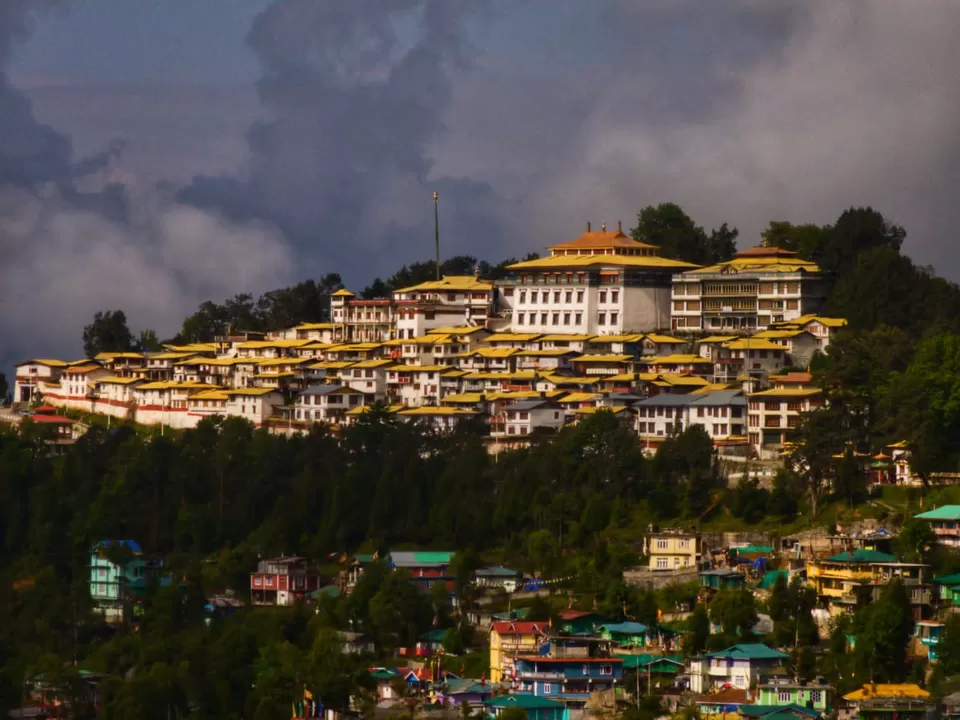 Soon after leaving the homestay, I arrived at the largest Buddhist monastery in India. I had no previous in depth knowledge about Buddhism or their way of life. I was fortunate to have met with a kind monk, who explained me the history of Tawang from the day it was named till the daily routine of monks in the third decade of 20th century! Every Buddhist temples are designed to inspire inner and outer peace and you feel absolute bliss sitting there.
The monks here usually gets up at 4 AM and start with their rituals. There will be 2-3 monks who has the incharge of 'feeding water' to their gods at equal intervals throughout the day. This temple had a lot of other gods which resembled almost like some Hindu gods. I was curious to know if there was any connection between Hinduism and Buddhism. To my surprise, the monk told me that there are connections, even they have 'Butsu-mo'- a goddess just like 'Durga' as their protective god.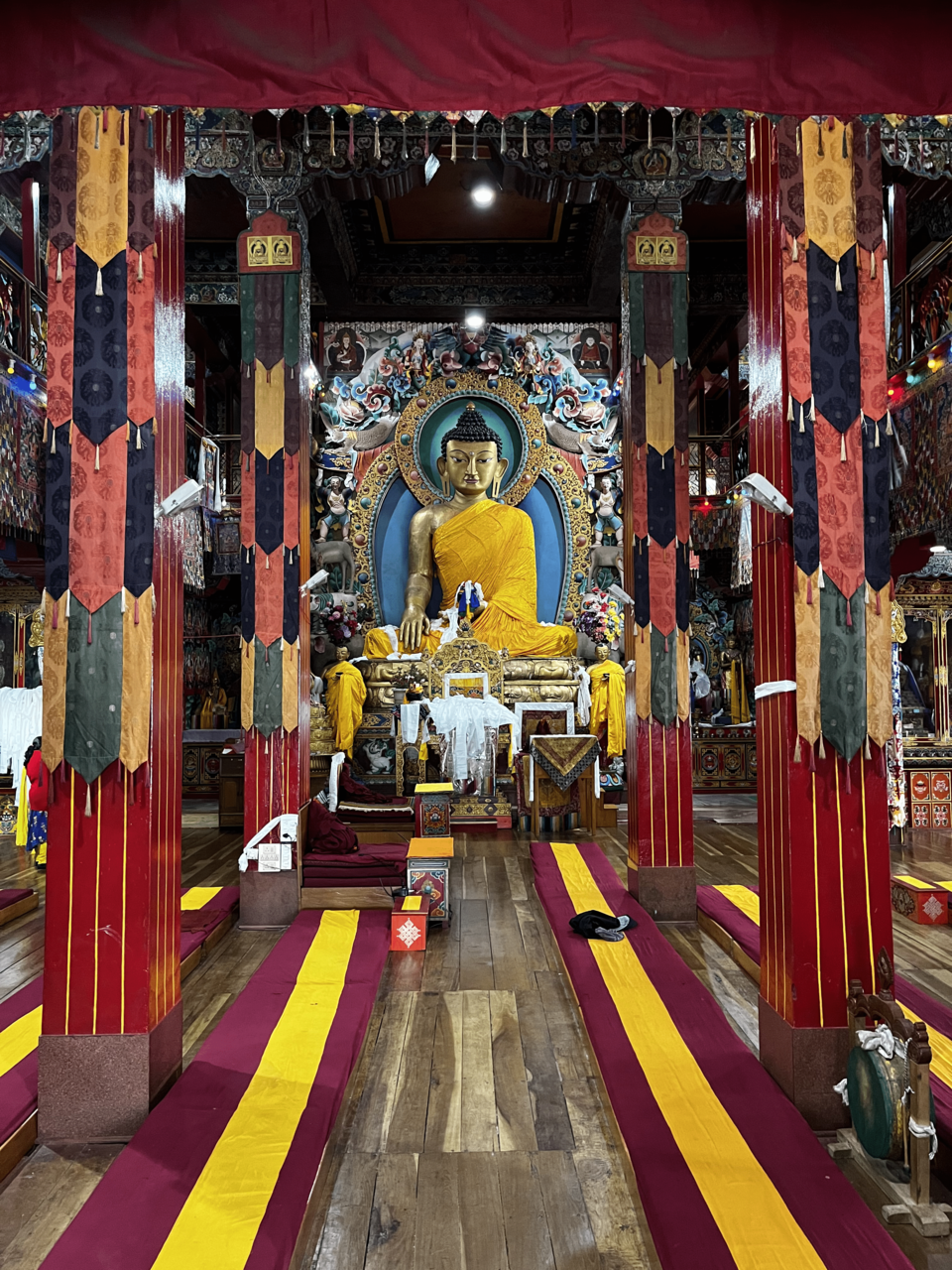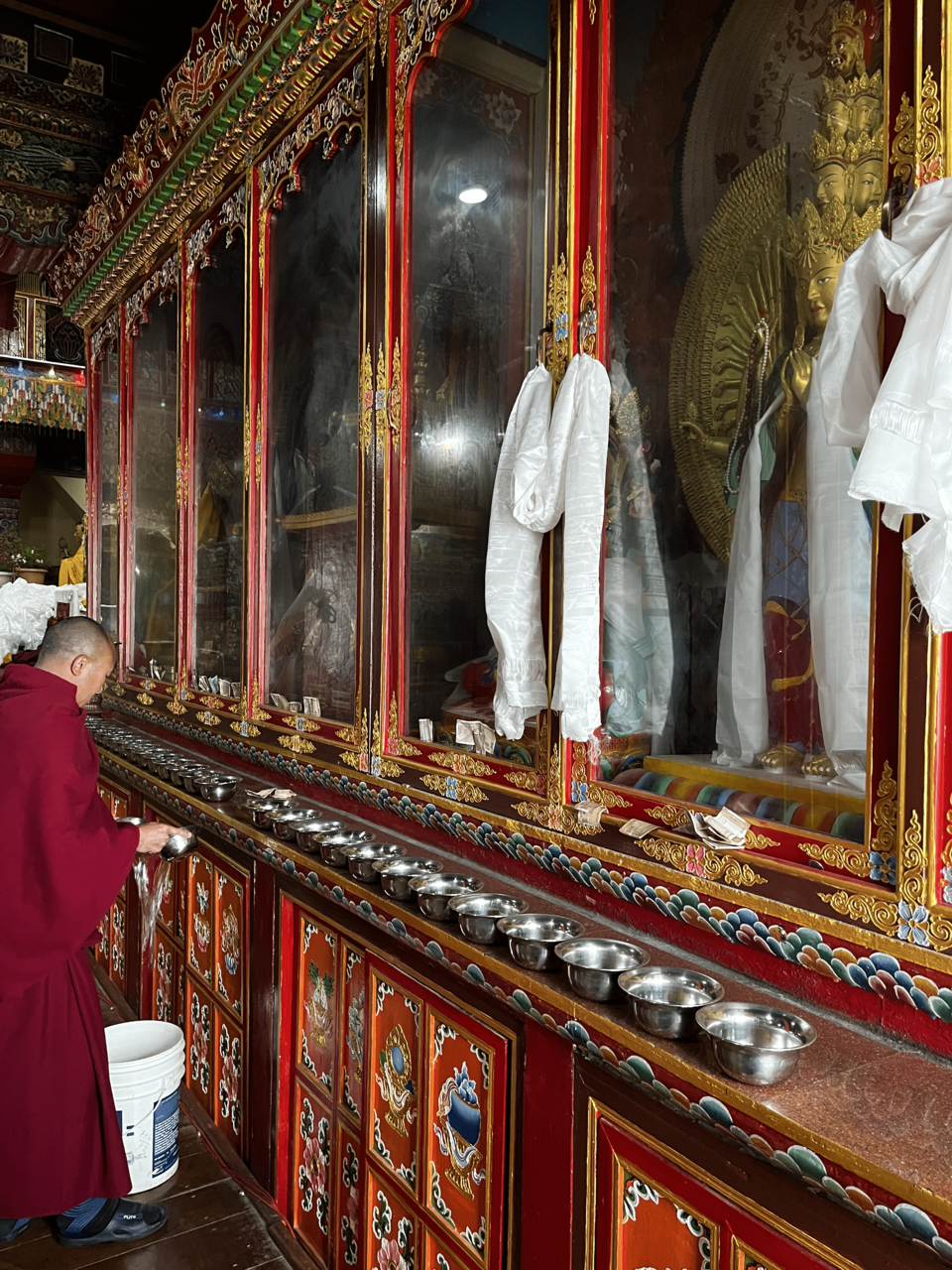 Against the north wall of the the temple, across the hallway, is the statue of the Buddha. Inside the temple, shafts of light cut through the dark interior illuminating paintings of deities along its walls. The ritual starts with seven clean bowls in the morning. They are called the 'ting' and each of these bowls represents an aspect of prayer. Water is poured into each bowl, from left to right, until they are almost full, reciting Mantras throughout. Filled bowls are offered to their gods and the monks who are in-charge of the temple for the day will be replacing it with fresh water on a frequent basis during the day.
The monk was also explaining the history of Tawang and how it got the name. It was here that the 14th Dalai Lama spent a few days after fleeing Tibet in 1959. During the 17th century a horse led a monk to a serene mountain valley where he built a monastery and called it Tawang—"ta" for horse and "wang" for chosen! So Tawang translates 'Horse Chosen'.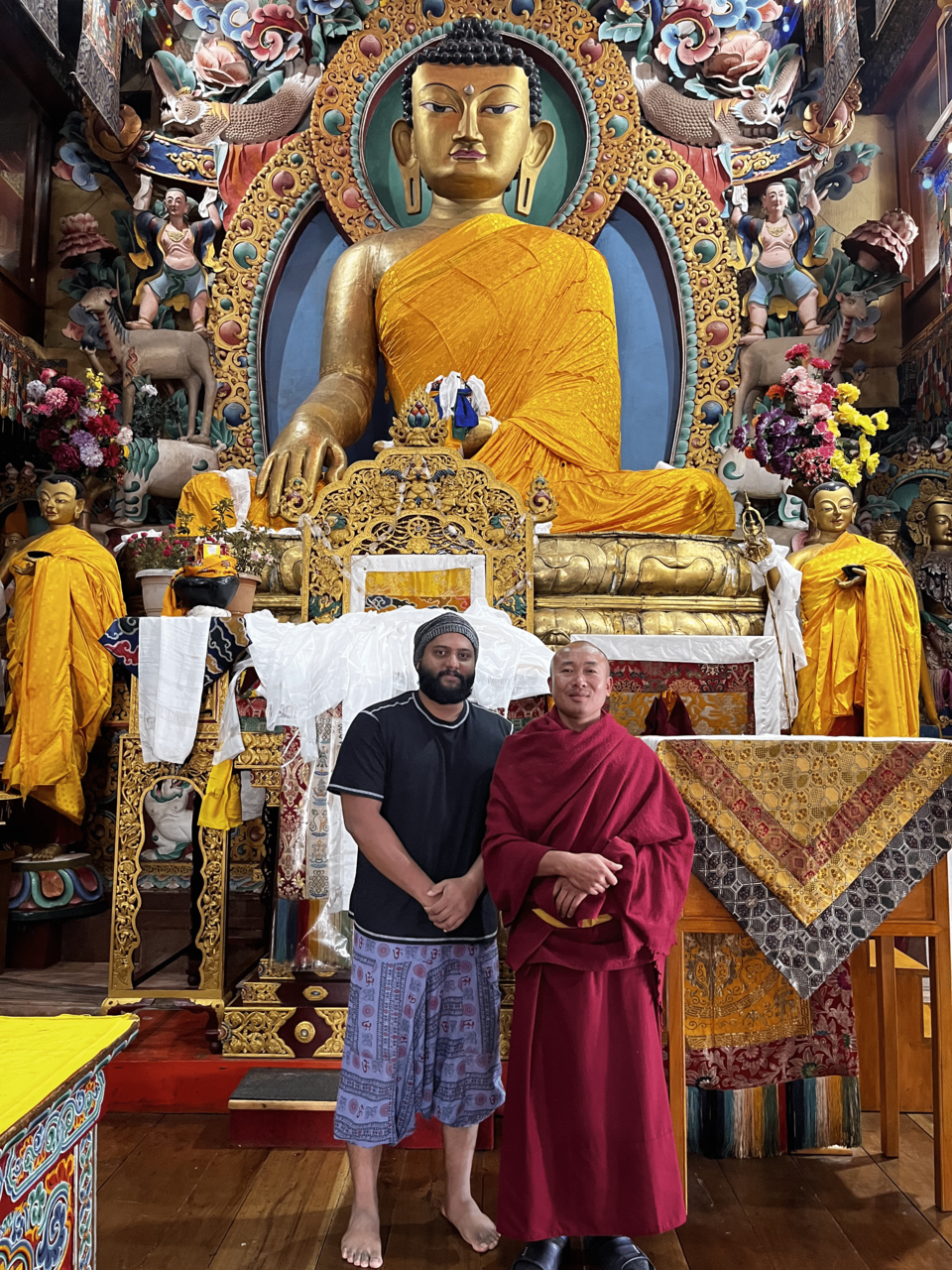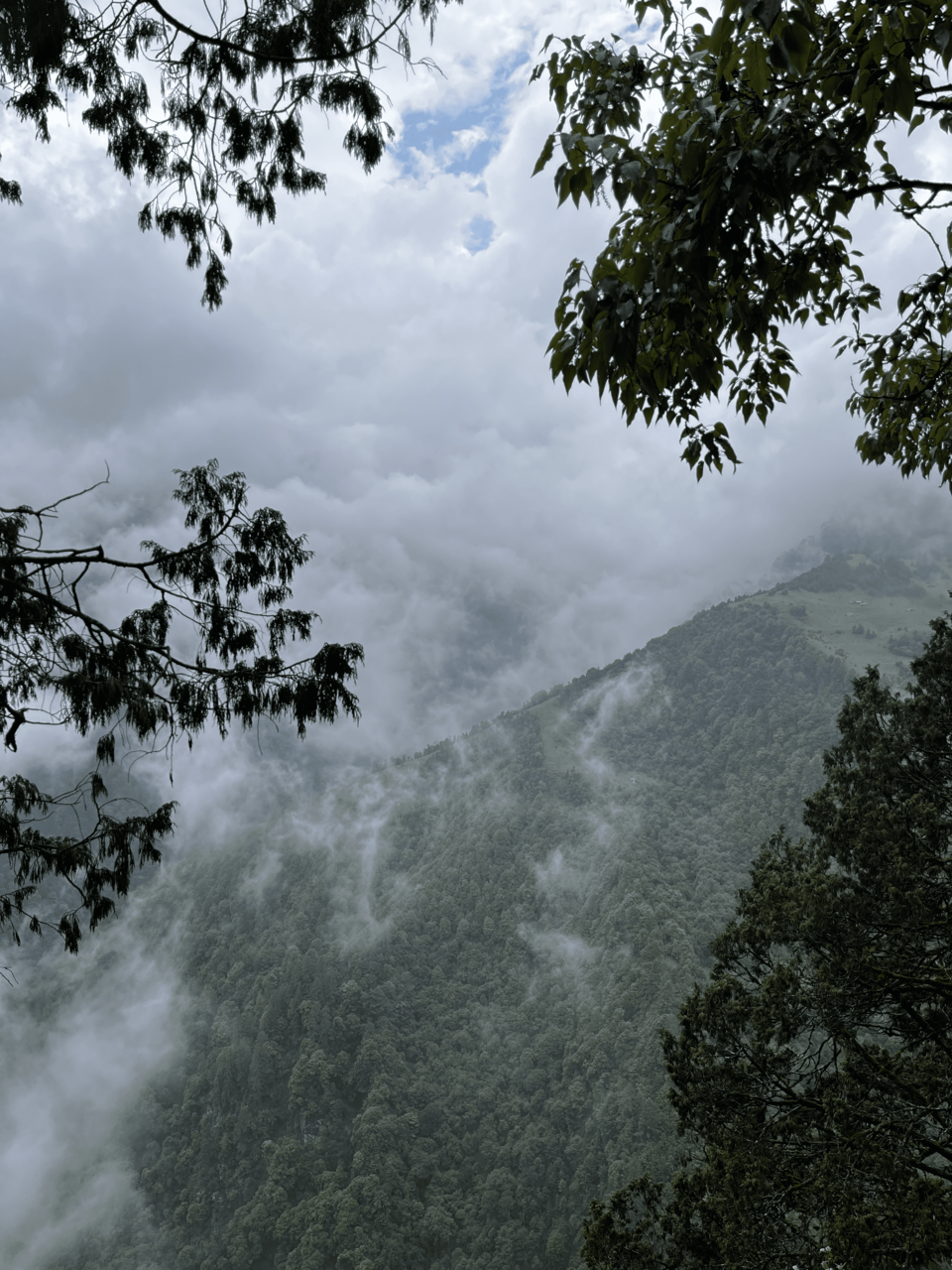 I learnt about their language Monpa and how it evolved from China and Tibet. Just like the history says, you are gonna see many horses in Tawang valley, wandering in the lush green meadows where yellow flowers are bloomed to balance the natures palette! Visited the old market and purchased quite some artefacts along with the famous Tibetan flag.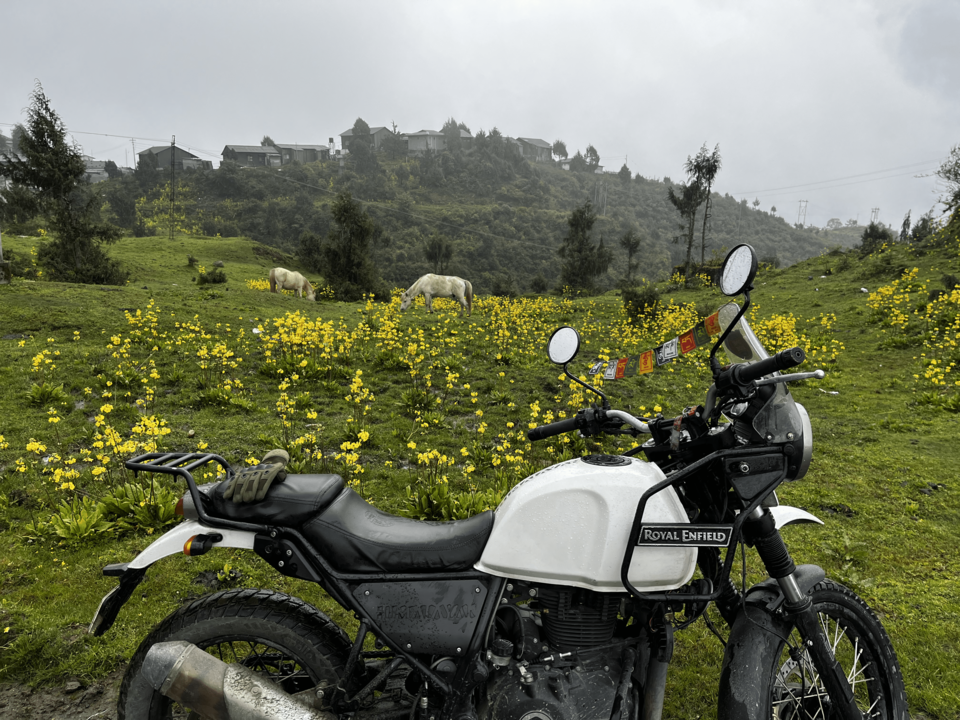 Visited Giant Buddha statue on my way back to homestay and read the history about buddhism and how it has evolved over the last century. The pindrop silence in the temple will give us more focus on what we do and the wooden benches so low to the ground were a bit uncomfortable in the beginning, but you will get used to it.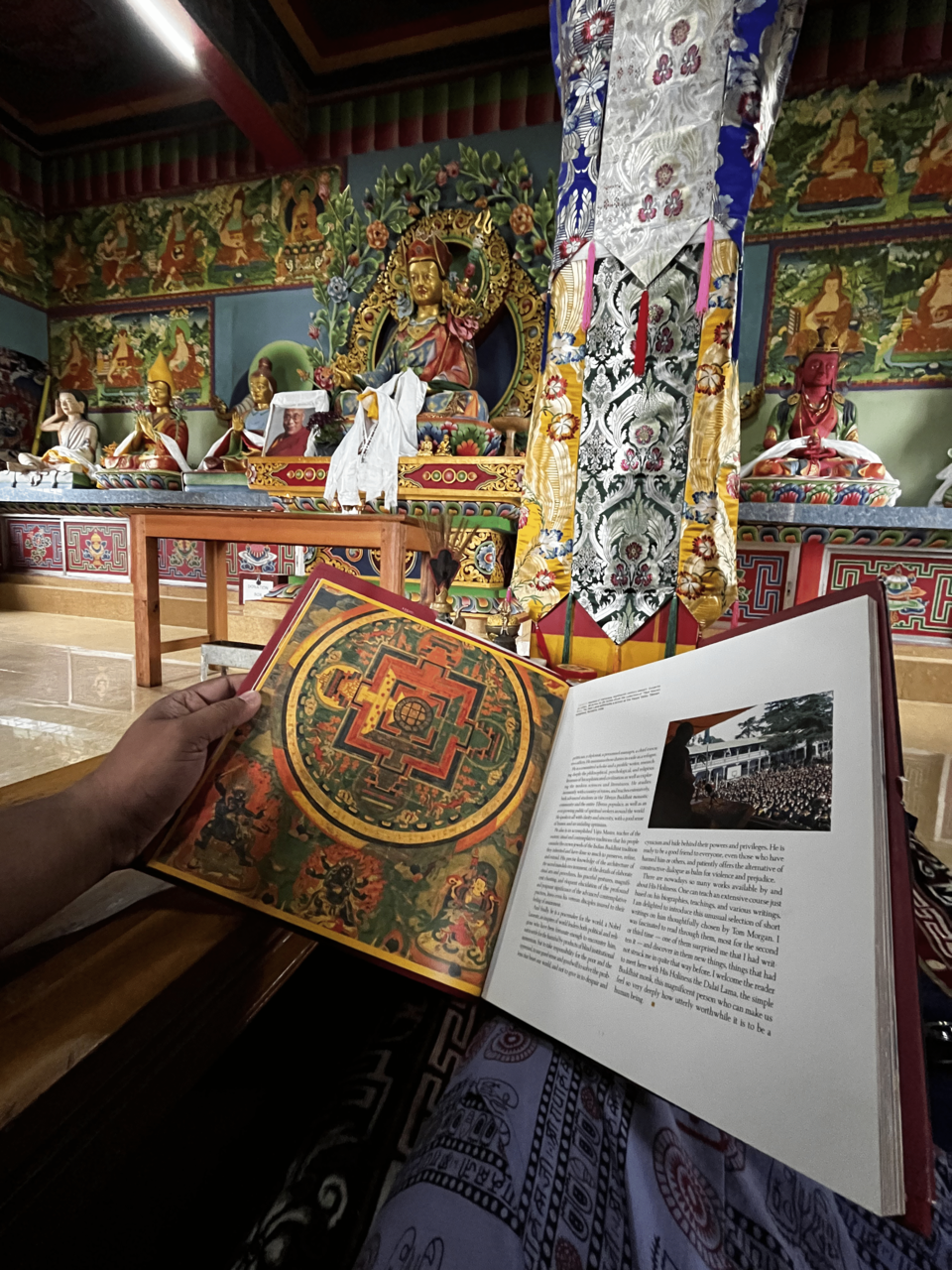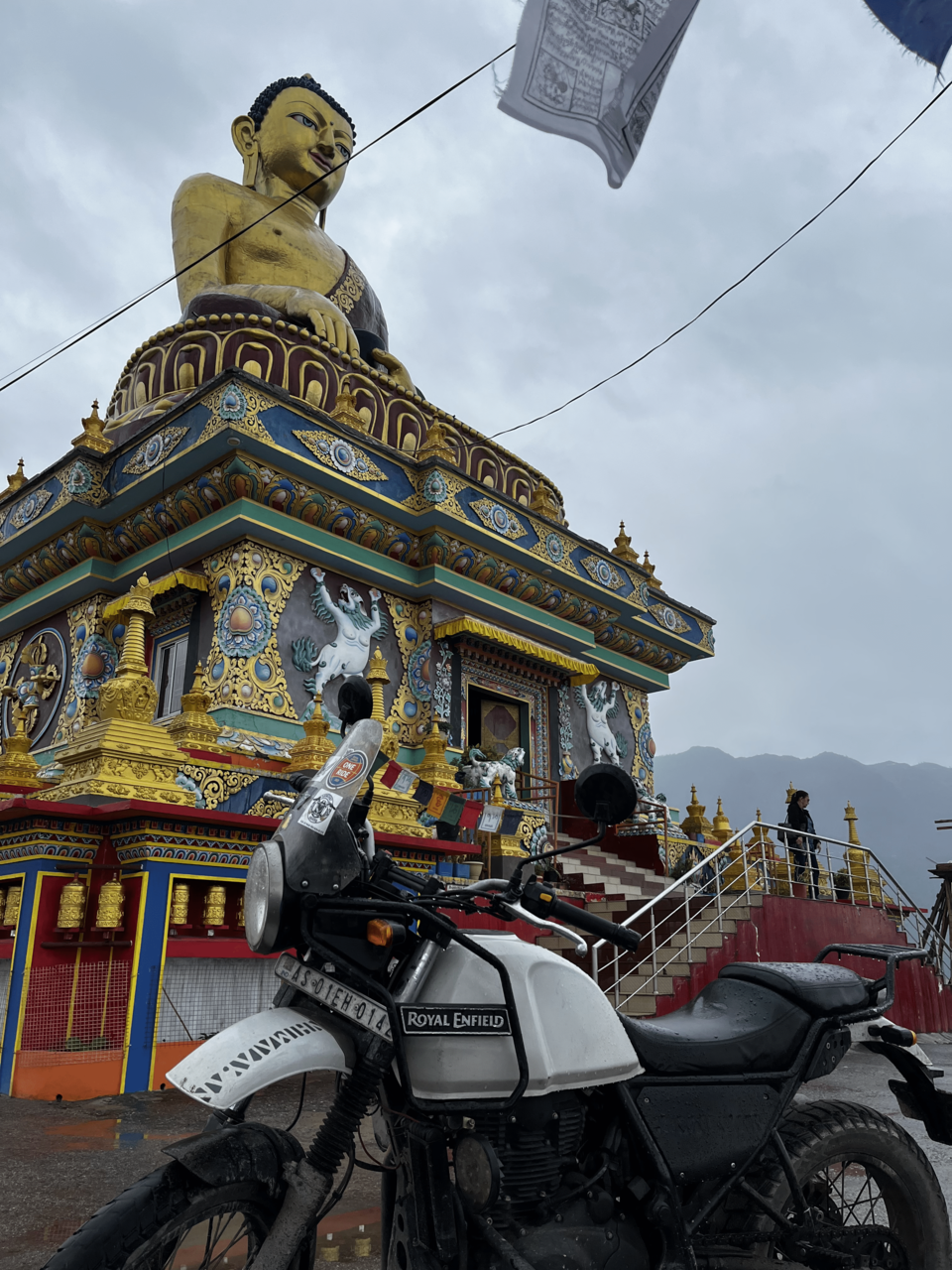 The local food joints offers you hot tea and momos most of the time. I found a cafe which was near to my homestay and spent quite sometime there having a sandwich and a coffee, reading about some of the Dalai lama's quotes and wisdom.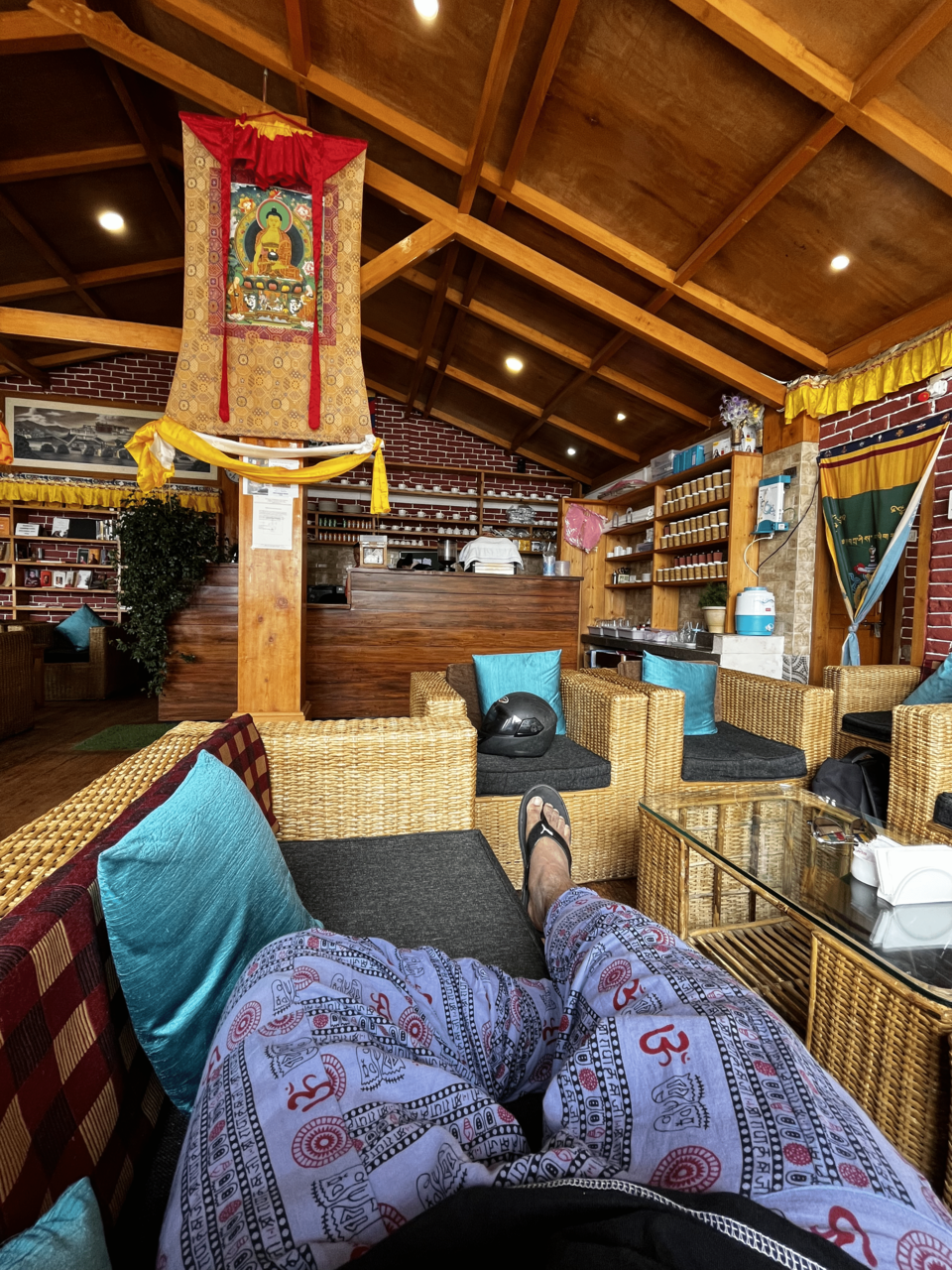 We have to apply for an additional pass to travel to Bum la pass, which is the border towards China. I had my guy there, who helped me with arranging the pass one day prior to my travel. Since it was almost post summer, I wasn't expecting Bum la to be cold. But as I was riding up the hill towards the china border- Bum la, I almost got the idea that I am gonna struggle a lot with the lack of proper gears.
There is a Y junction before Bum la, where you can actually go to a lake which was formed by a flash flood after an earthquake in the year 1950. Madhuri Lake is originally known as Sungetser Lake, which is one of the most popular lakes in Tawang. The lake was renamed so, after the shooting of Bollywood movie Koyla, starring Madhuri Dixit.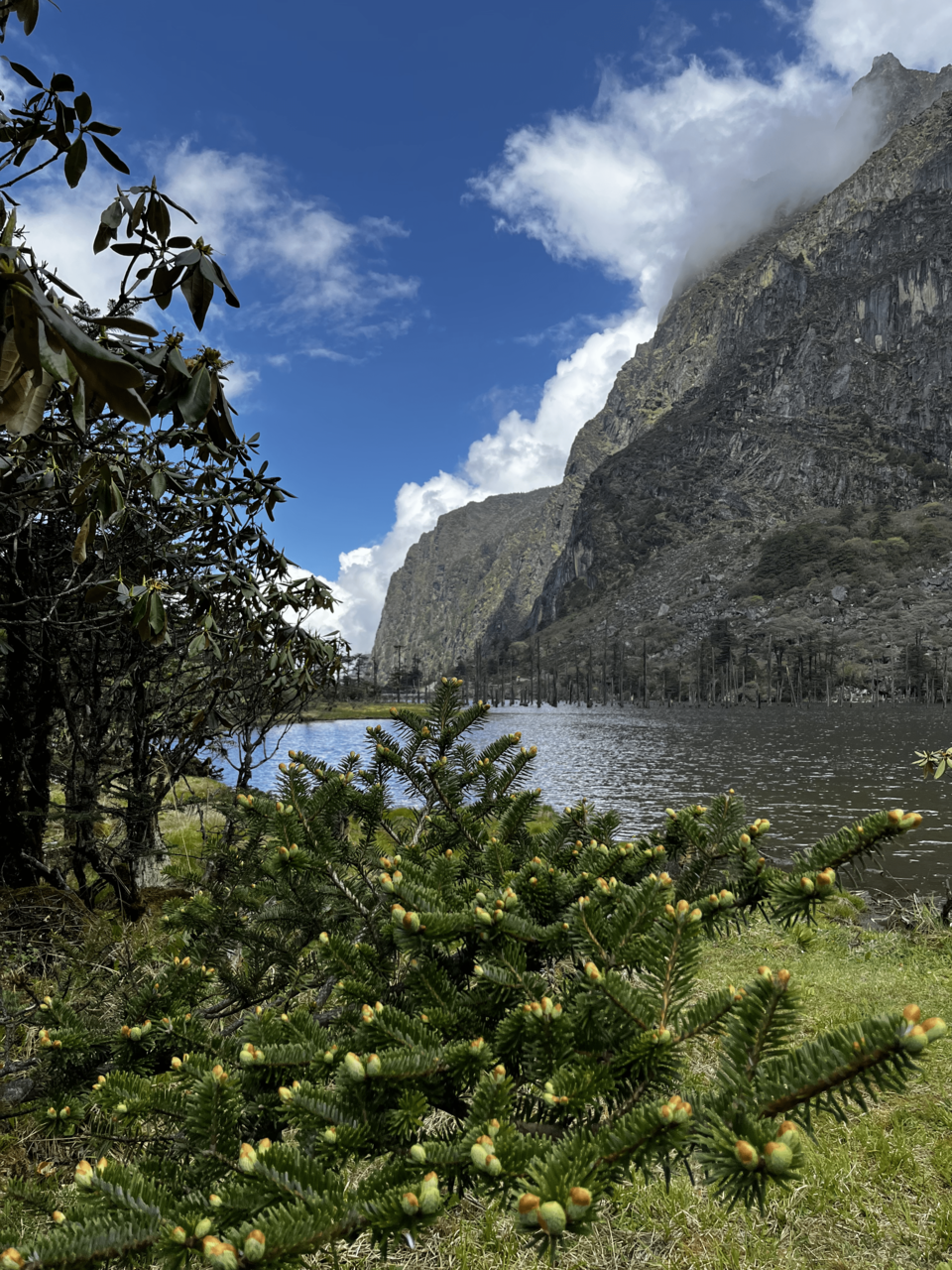 I walked around mashes to get a different view of angle and I came across this beautiful spot which wasn't crowded. I sat there in the sunlight for a while keeping myself warm. My fingers were getting numb and I got a new pair of army gloves from the nearby point. They also serves Maggi and tea, which is a great combination when you're on a trip! I Left the lake around 11.30 AM as I had to reach Bum la border before the closing time. Due to early sunset, the border for visitors closes around 3 PM and the final batch of visitors are not allowed post 2 PM or so.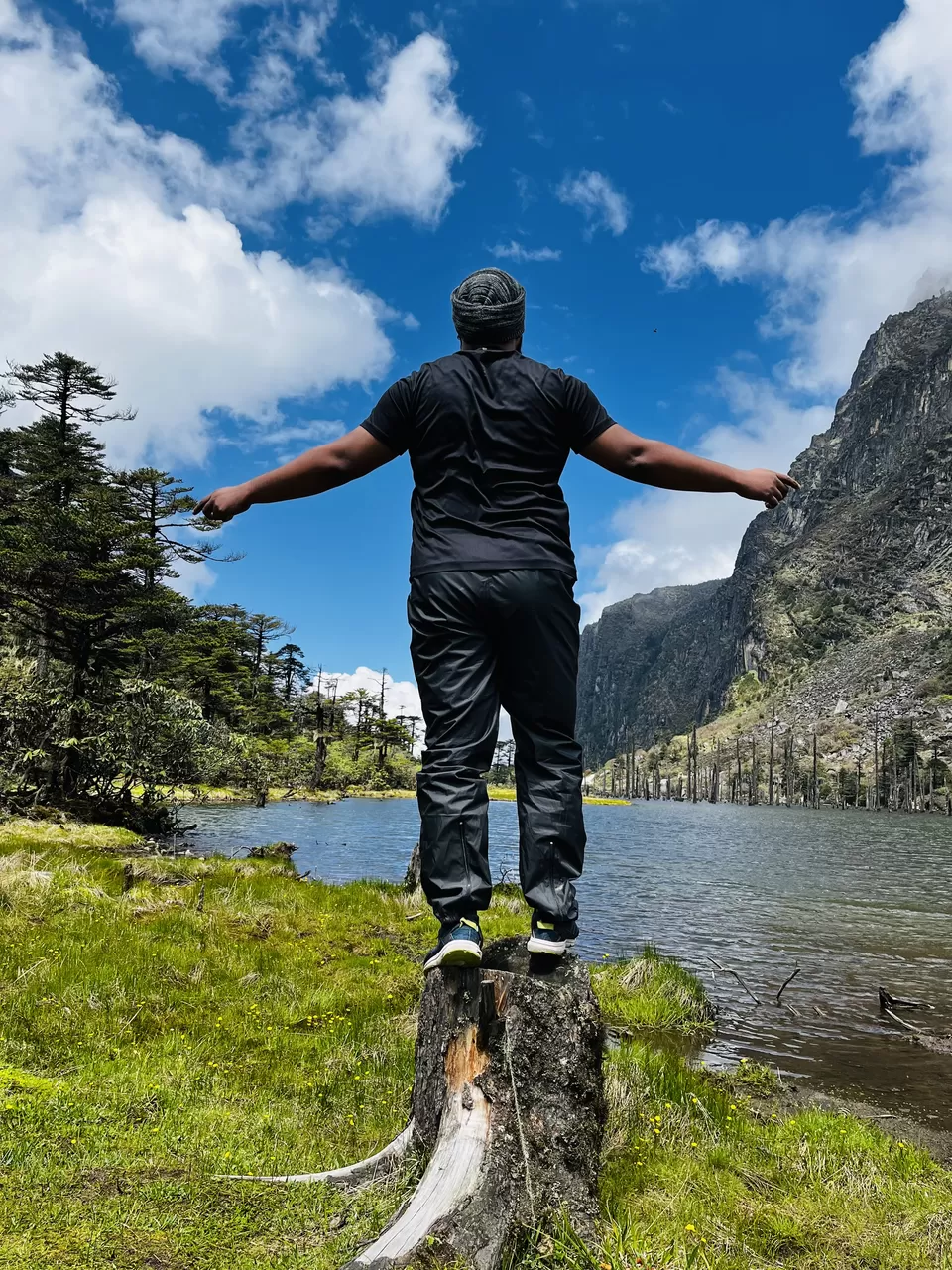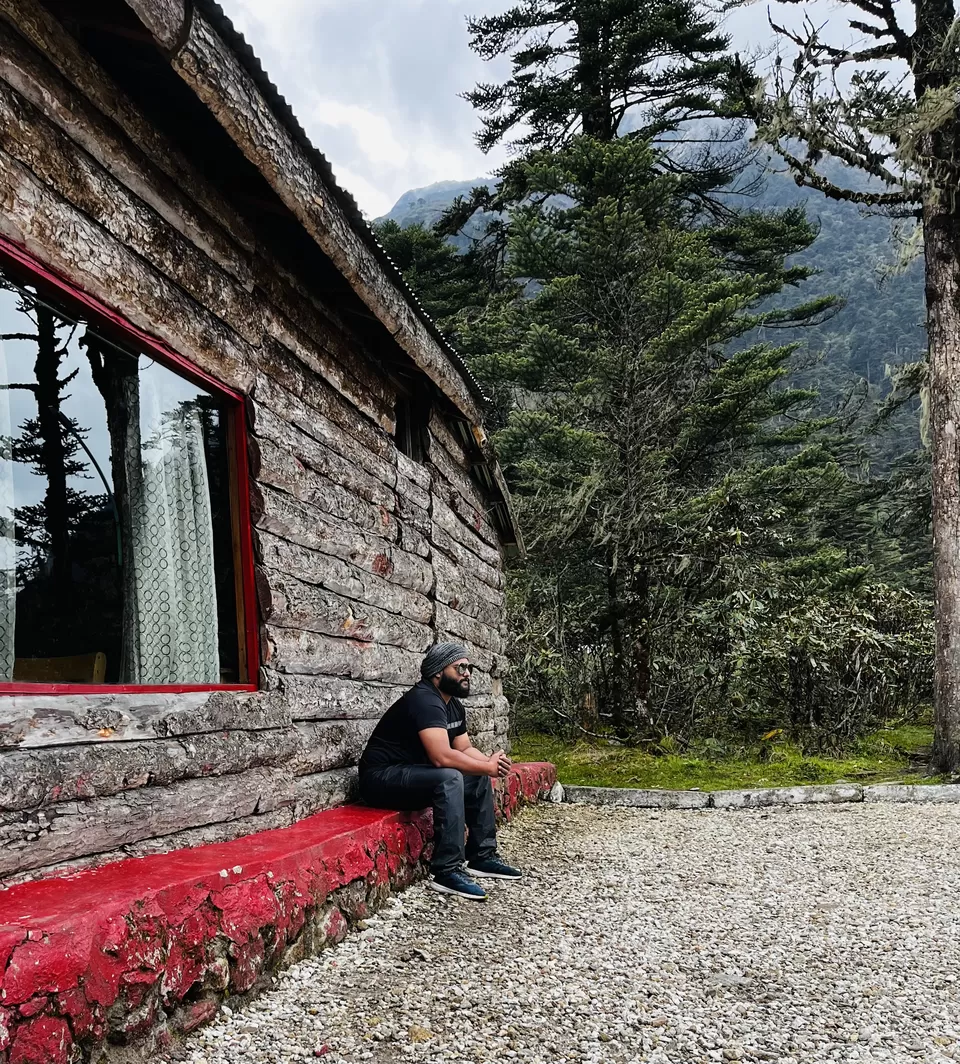 I finally made it to the Bum la border by 1 PM, which was located at an altitude of 15,200 ft above msl. Being the border place of India and China, this place is highly protected by both the military forces in the border. There was a rough building where the visitors are allowed to sit and warm up by having some hot snacks and tea. The officer then takes us to the border where we can see the Chinese army in their white uniform walking and standing at their gate. There was utter silence and peace despite the cunning political attitudes between the governments. I was able to visit Bhutan and China border in the same trip and I started riding back to Tawang recollecting the stories and memories!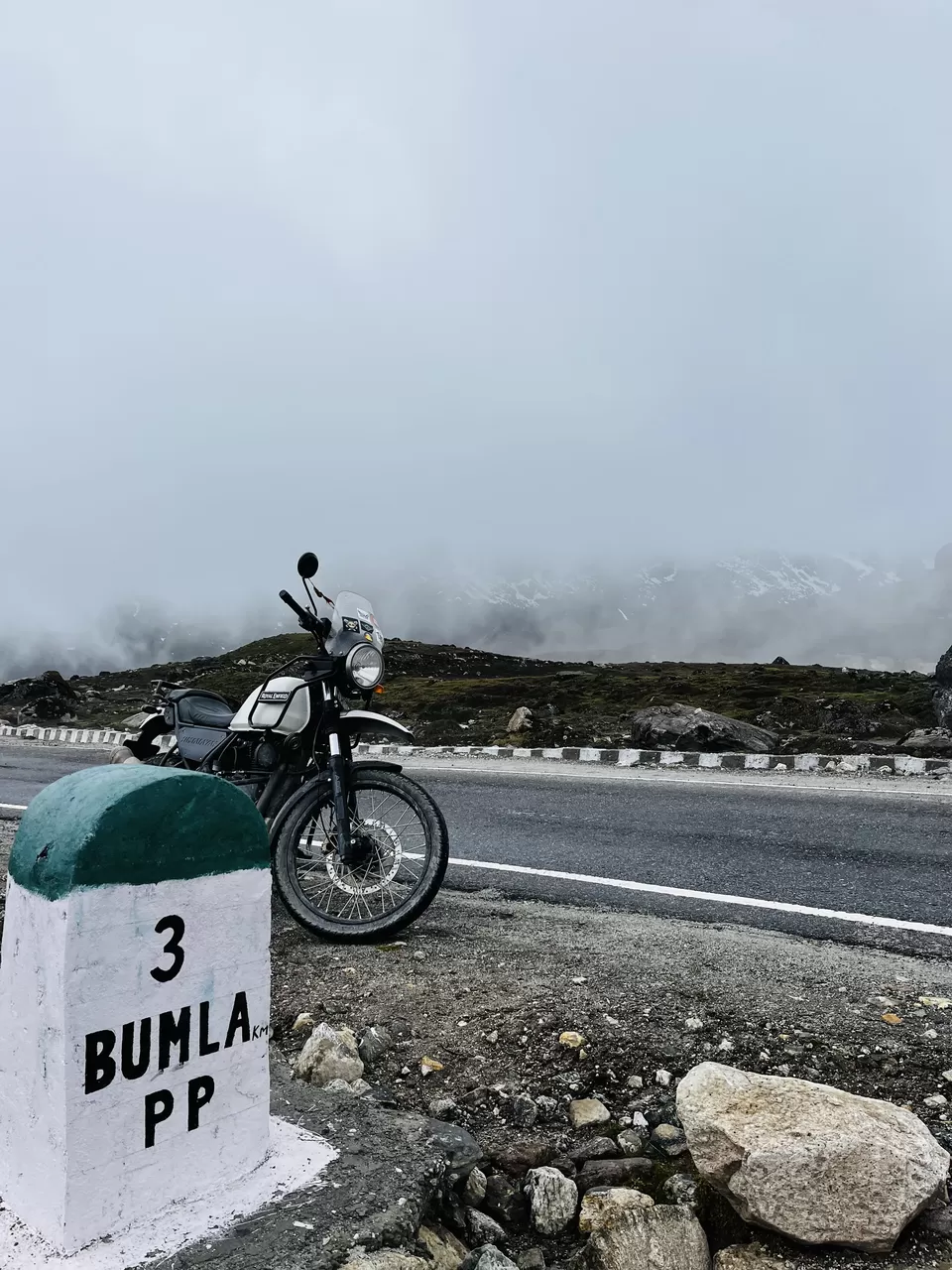 Journey doesn't end here. Let's indulge in the beauty of Meghalaya and Assam in part II ❤️