Every journey brings with it uncontainable excitement. And for someone like me, an impending travel is all I need to overcome the chaos of the city and the boredom in everyday schedule. Another thing that makes travelling special for me is the people I meet. Whether I am travelling in a group or going solo, I always get an opportunity to meet such interesting souls who in their own way help in widening my perspective. Here is a little about 5 such amazing people.
(This one is a little long)
The one who gave up her huge financial empire
About 5 years ago, I was in the beautiful beach town of Goa when I met this inspiring lady. Walking down the beach, one day, I came across this slender figure vigorously colouring her mesmerising drawing of the mountains (yes, I saw the irony). Not in the mood to disturb, I smiled at her in admiration and walked on. Around 5 minutes later, I heard someone calling out to me and it was her. Her face flushed, she asked breathlessly if she could walk with me. Now I am very cautious as a traveller and found this a bit odd but agreed nevertheless.
As we were walking along, she told me of her life in Rome where she was quite well known as a sculpture artist and how around 15 years ago she gave it up. She gave up almost all her wealth barring a few thousand dollars to make up for her travels and living costs. Now at that moment, it was very surprising for someone like me who was slogging 12 hours a day, loved her work and wanted to always keep working. Though she didn't reveal much about why she gave up everything, she did tell me how carefree this life is. How the futility of it all is easier to accept when there are no expectations and how caught up we are in the vanity of being us. There were a few other things we discussed BUT what stayed with me were her parting words "the next 3 years of your life will be so chaotic, you'd wish you weren't born, but hold on". At that moment I thought she was crazy so I politely smiled and hugged her good bye.
As life usually turns out, every word she had said was true. The next three years were excruciating but I did hold on to whatever made sense to me, and here I am!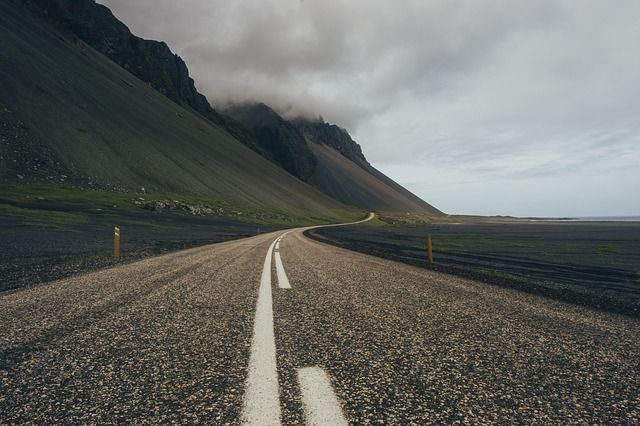 The family that travel-schools their children
This one perhaps is my coolest experience ever! On a family picnic in the outskirts of Shimla, I met this very enthusiastic family from Bangalore. This was their first ever visit to the dreaded north and they were super excited to be trying horse-riding for the first time. Everyone was eager, excited yet very apprehensive to get up on a horse for their first ride until the little one said, "but I don't want the horse to take me, can't we give the horse manager a little money anyway". I was shocked, this little chap, all of 7 years old didn't want to hurt the horse.
As we begun talking, I found out that they were on a journey around the world, they had covered most parts of South India and were in the process of covering North India. They had a very well thought out to plan and had pretty much thought of everything. 
The couple had two boys, one aged 7 and one aged 10. The boys were more than happy to be on the road and were being homeschooled/travel-schooled like any other child. They had to submit homework, take tests, complete projects just as any school going kid would.
The couple had always dreamt of travelling the world along with their children. They also said that they wouldn't mind taking a break if their children stop enjoying the travels or want to settle in the city for a few years. Their idea was that a child can learn anywhere as long as he is willing and open. At that moment how I wish my parents had thought the same way!
The young girl who had found her purpose in life
When a girl 5 years younger than you teaches you a thing or two about life, you know this holiday is going to be different! A 17 year old girl was making her way around India sans the desire to get high, to find her own and to try her hand at the 'real' thing. She was very well read and was paying for her expenses by taking up the odd job. She had taught in various schools, was part of a construction group, had volunteered at an animal NGO and was now in the process of learning Himachal's culinary secrets. 
She said she had always felt out of place in the city and was never interested in things that other kids were fond of. She imagined herself high up in the mountains amidst real beauty. She was very content doing odd jobs, not missing out on a stable relationship, and experiencing a new thing every day was her source of happiness. She believed this was her last stint on this earth and she wanted to see as much as she could. She wasn't indifferent or aloof, in fact she seemed full of life but there was such calmness in her voice, you'd think you were talking to someone way older than her age.
-We are still in touch and she is as calm as ever. Travelling to great places, doing great work.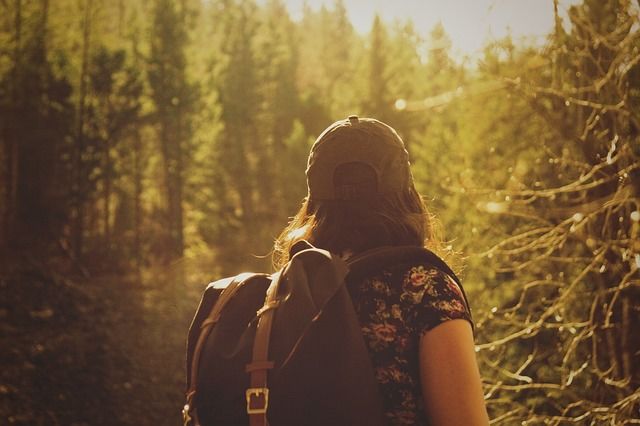 The 75 year old who started her trekking career with Triund
Perhaps the coolest grandma I have ever met. On one sunny afternoon, sitting in an outdoor café in Mcleodganj, I heard this voice vehemently insisting that she "can do it". On eavesdropping some more, I realized that this frail, old lady wanted to make a journey to Triund (8 hours of walking and a night of camping). For obvious reasons, the people on the other side wanted to know if she had trekked earlier (though it's not such a dangerous trek) and if she REALLY wanted to do this. She assured them that she has more WILL POWER than all of them combined and to please just book her cab to the starting point.
Huffing and puffing she sat down at a table next to me and passed me the sweetest smile ever. Inviting me to join her for a cup of hot, ginger lemon tea and to give me the most inspiring advice I have ever received. She was a 75 year old widow who had recently made her way to India from Wisconsin. Her husband had passed away when she was 60 years old and since then she had been helping her children settle in to their already settled lives. Once she figured that she was done with everything ordinary, she packed her bags, kissed every one goodbye and set out to explore her love for the mountains. Ladakh was next on her list but she wanted to start with something simple. She also admitted that she was very afraid of heights but she was more afraid of not trying anything new in life.
Her advise: Don't sit at home after 40 because then finally it'll be time to do and see what you were always suppose to! 

When love doesn't find you, you find love
This encounter always saddens me a little. Also I wouldn't want to take the liberty of disclosing his entire story as there are too many layers and it's too personal. All I know is that unconditional love is rare and if you experience it, you are blessed.
This great, humorous 40 something man was on a journey to find his soulmate. The reason for this voyage was a dream and a session with an alternate therapist where he saw that his partner was waiting for him and they would meet somewhere in between their respective journeys. You would think this is insane, I did too! He knew that I thought he was completely mad but his belief in this idea was so overpowering, I gave in. He also assured me that it wasn't as sad as it seemed and he was having the time of his life discovering innumerable sides to his otherwise cautious personality. He had tried bungee jumping, snorkeling, painting on an elephant, a meal with the monkeys and other amazing experiences.
He had no long term plans, just a map, an idea of his next destination and some savings from his previous high paying job. I truly wish I had taken his contact details but wherever he is, I really hope he found the girl of his travels. 
Phew! That was some trip down the memory lane. I hope all you enjoyed reading this and I also hope this is another reason for at least some of you to travel even more! You never know who you may meet and what might change in your ordinary, everyday life!