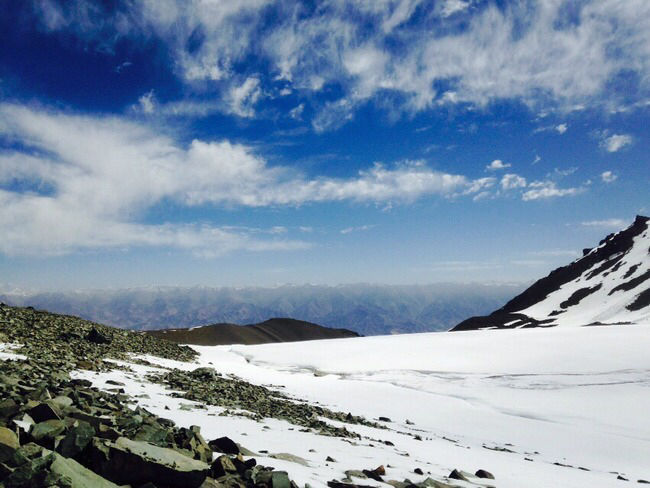 I was going through a phase where I needed a short term goal to boost up my morale. It was the summer of 2015, and nothing could be better than doing a high altitude trek to give an adrenaline rush. After doing Goecha La (4940m) the previous season, I wanted to do a more a challenging trek. But considering all the extra pounds I had gained, and a nil exercise regime, I zeroed in on some moderate treks such as 'Roopkund Lake' and 'Kashmir Great Lakes'. I then started my search for a trek buddy and called up my friend Sahil, who is an avid Marathon Runner & Meditation Practioner, but had never done a high altitude Himalayan trek in the past. After listening to the plan patiently, he just said one thing – 'Raghav, let's do STOK KANGRI (6121m) - highest trekable summit in India, situated in the Stok Range of Himalayas in Ladakh, India.' I laughed and brushed aside the idea, but he somehow convinced me, and we registered for it. This decision resulted in one of the most adventurous and challenging sojourns of my life. There were many hurdles and roadblocks in route, but I didn't give up.
I now had only a month's time to train to build body strength and tone up. The next day I joined the gym and told the trainer and told the trainer about my expedition. He patiently heard me out and smirked initially, but got to work immediately and gave his best shot.
The countdown to the trek had begun....
To better acclimatize for the expedition, my trek mates and I deliberately flew to Srinagar and planned to travel by road to Leh. But, the minute we landed in Srinagar our cab driver told us about the cloud burst and landslides in the region due to which the Srinagar-Leh highway was blocked. Our trek was to start in 3 days and we were perturbed by the situation and gave up on the Ladakh plans after waiting 2 days. On the 3rd day at 4am our cab driver called up to tell us that the BRO (Border Road Organization) had cleared up the highway. We bundled into the cab and did a straight 26hrs journey on one of the world's deadliest roads, crossing places like Zoji La (3528m), Dras (3280m) and Kargil(2676m) in the middle of the night. We reached Leh at 7am the next day and were grateful that we had made it to our expedition start camp just in time.
I decided to complete the expedition without being on a course of Diamox (Medicine to prevent Acute Mountain Sickness (AMS)). As we began our trek from the Stok Village (3650m), I started developing a mild headache which became unbearable by night. I knew, it was not a good sign as we had to climb another 2500m in 'extremely high altitude zone'. I started drinking more water and breathing exercises to acclimatise better, but it didn't really help much.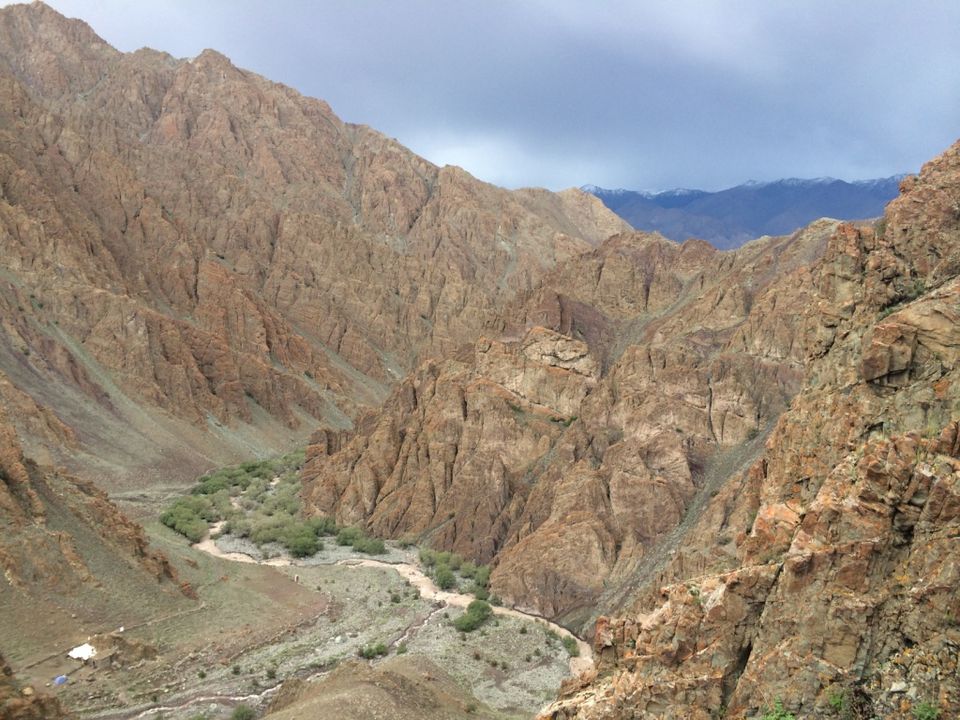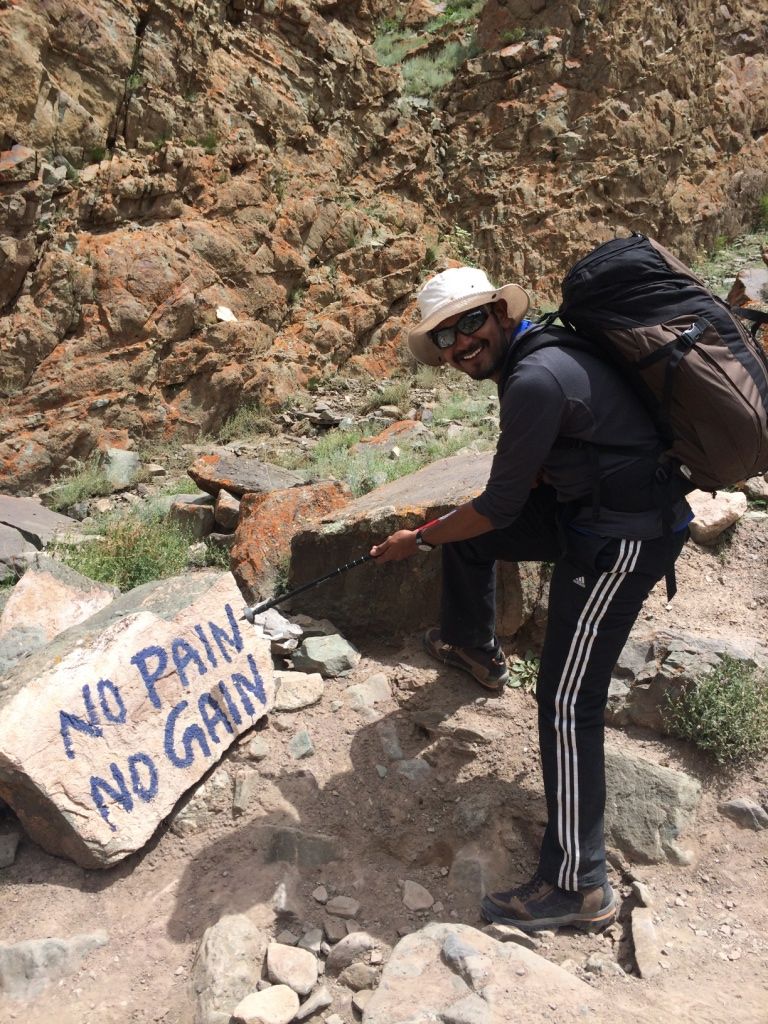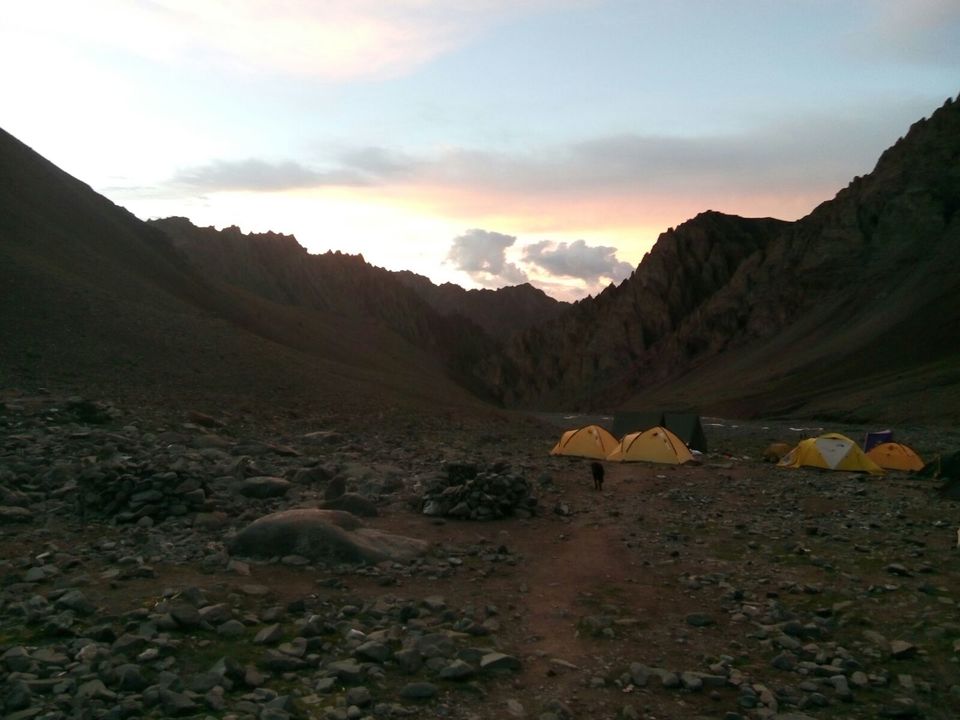 On the 2nd day, on our way to Mankorma (4320m) from Chang Ma camp (3988m) we met trekkers who were returning from unsuccessful summit attempts due to knee deep snow cover over the glacier and bad weather. But, the sheer beauty of the barren mountains with clear blue sky in the backdrop and the ferocious Stok River inspired us not to give up but to keep climbing. I continued with the breathing exercises to reduce the headache.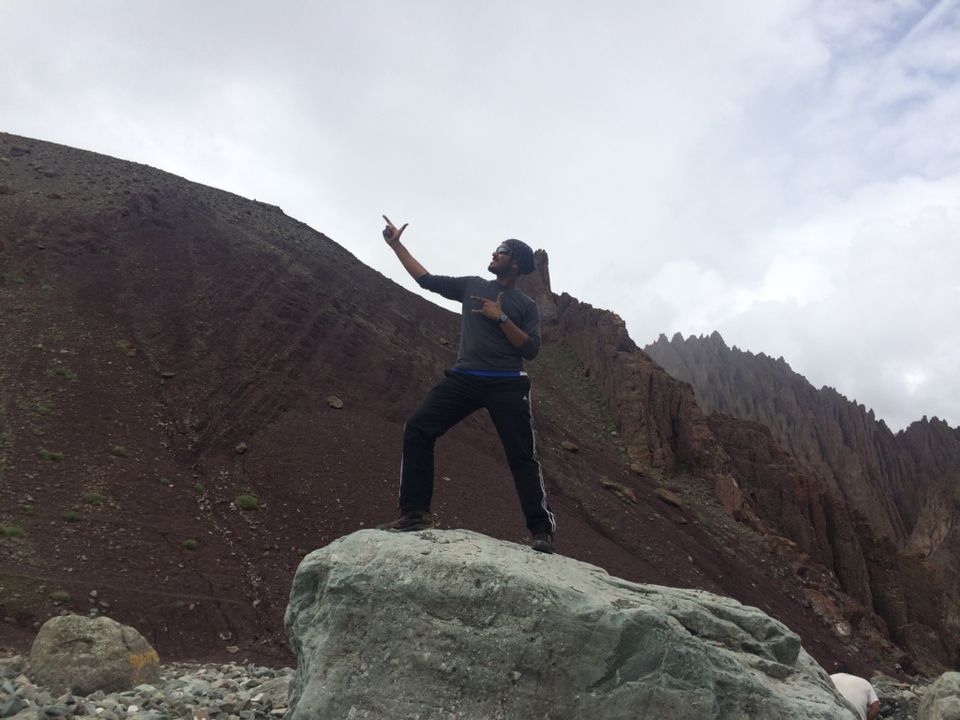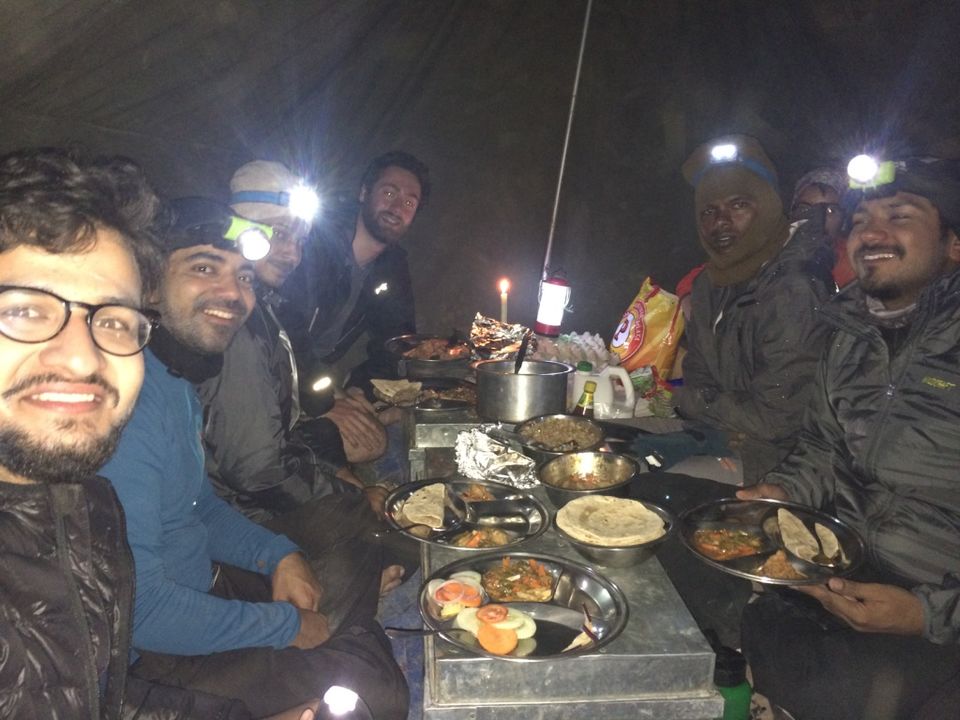 The next day, after a short but exhausting trek we reached the Summit Camp (4968m), which was in 'very high altitude zone'. I met an expedition group of 23 trekkers, out of which only 9 had successfully reached the peak. These stats and experiences of trekkers with unsuccessful attempts started playing on my mind. At the same time, due to AMS, one of our trek-mates was immediately evacuated to lower altitudes. We knew that beyond this and till the summit, it was serious business and mental strength would play an equally/more important role as physical strength. To keep AMS at bay and to stay calm, I stopped interacting with other groups and started doing meditation with Sahil during the free time at the camp.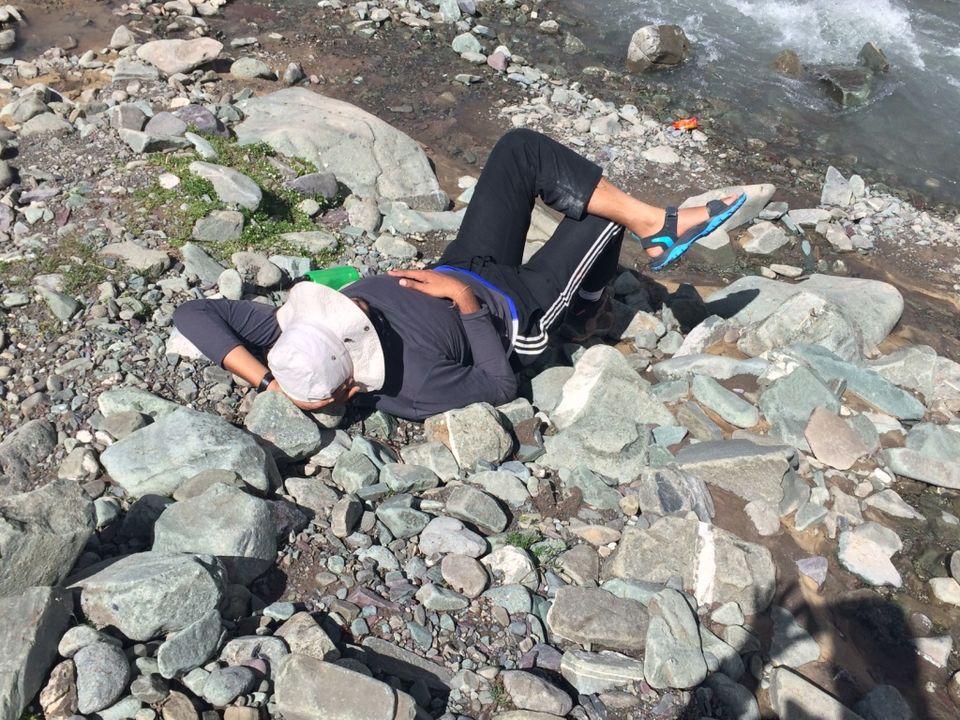 On the final summit day, we set out at 11 in the night, walking through the glacier with a 45-60 degree gradient; sub zero temperatures, chilly winds and deep snow. As we entered the 'extreme altitude zone (Above 5500m)', it was pitch dark and the only thing we could see through our head torch was the next step. From this moment till 6am in the morning, I only thought about the awesome feeling of summiting and achieving my goal. As the air was thin, I concentrated on breathing properly and adequately and took synchronized baby steps.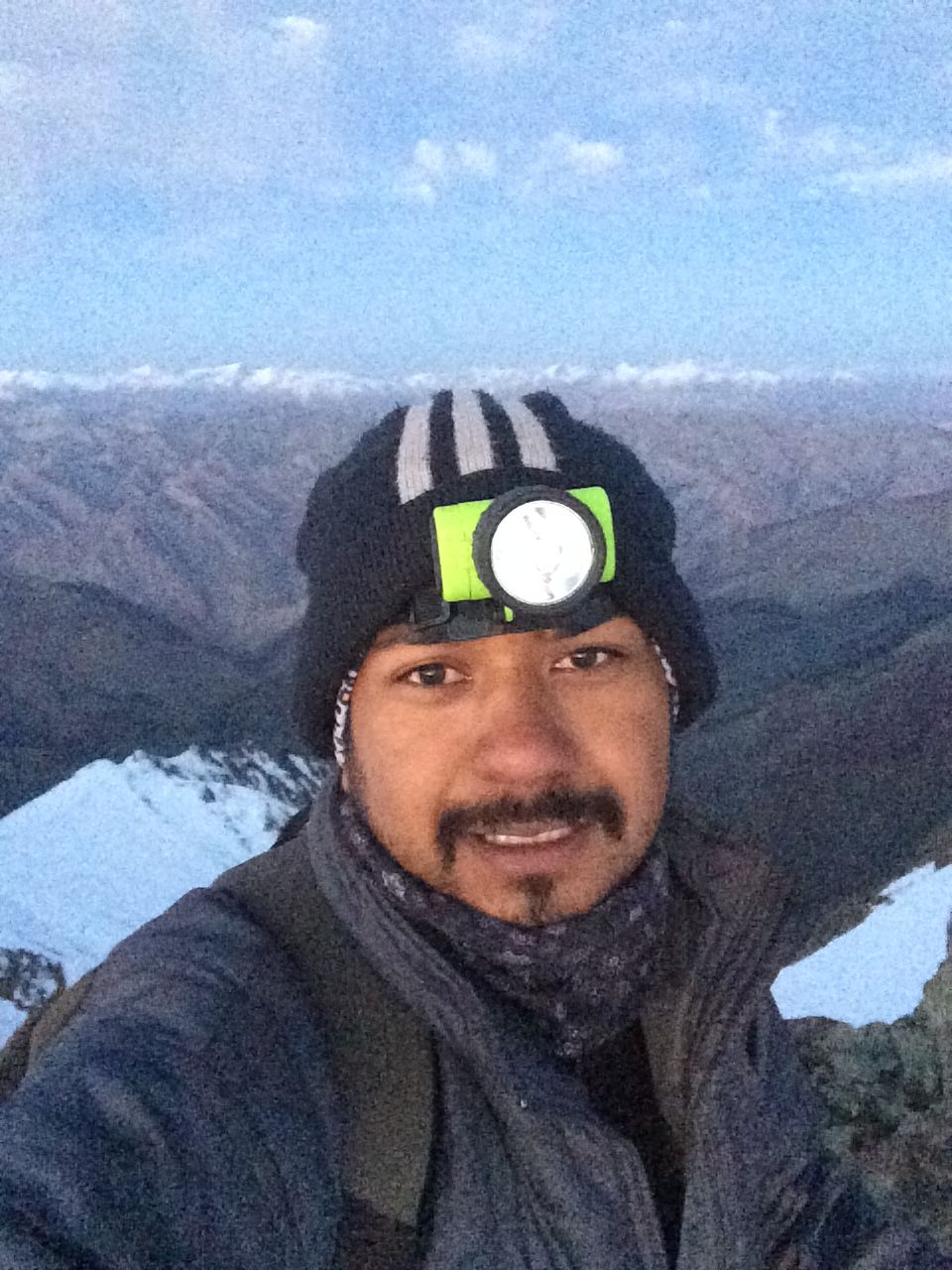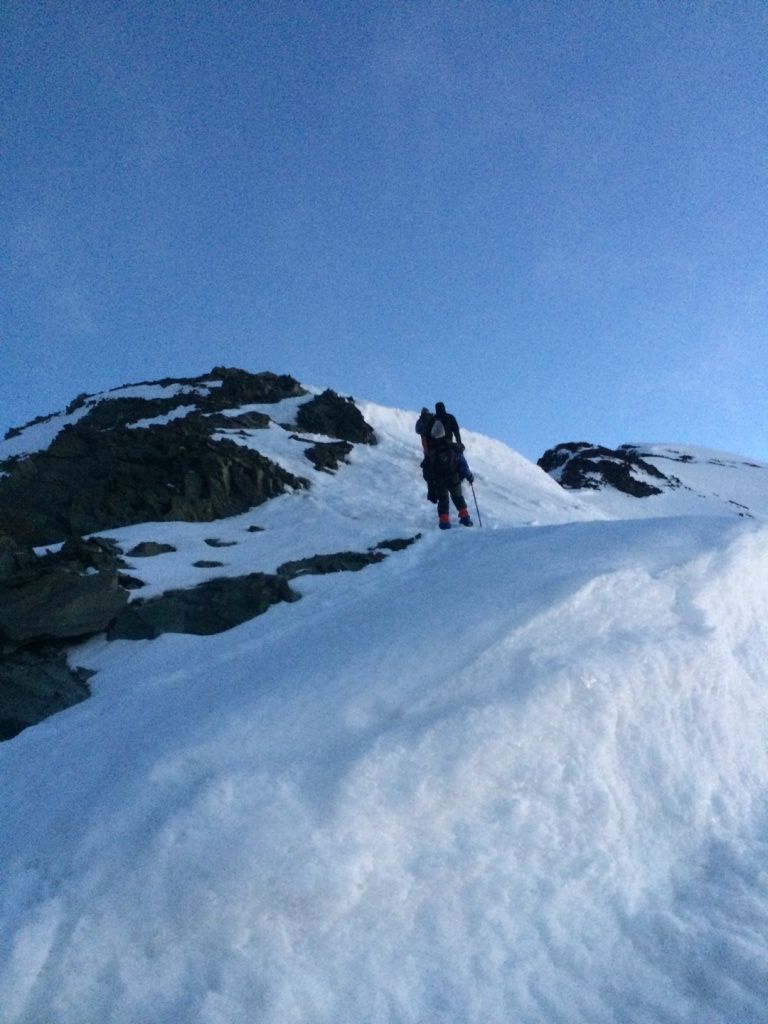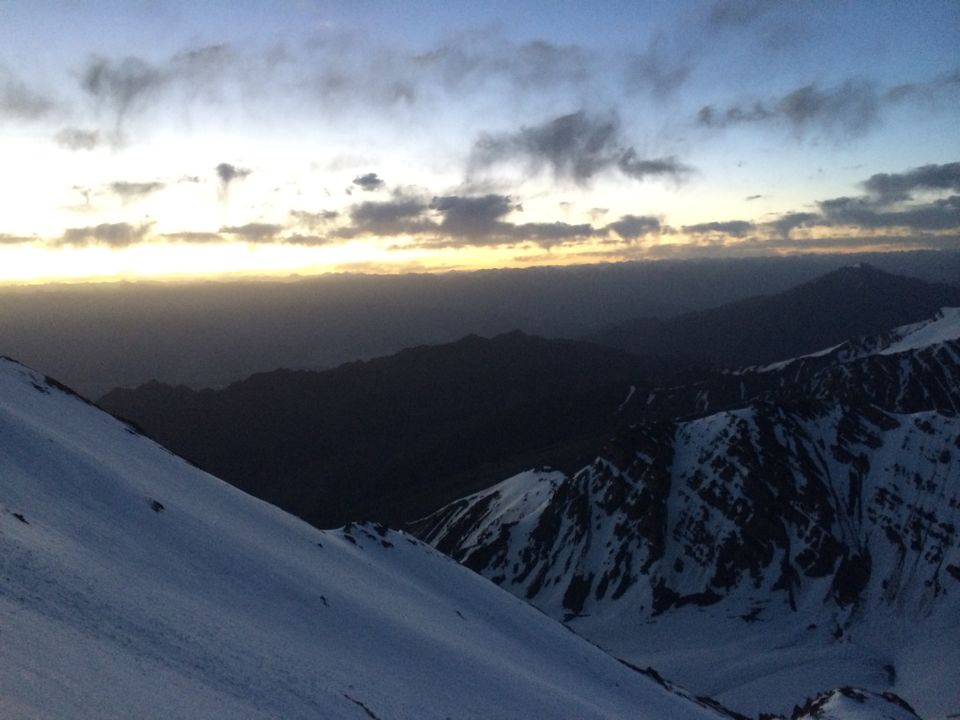 It was 5:30am and trail from the Shoulder to the Peak was on a path, barely 1.5 feet wide, and a straight fall on both sides. In this last 30-40 mins of the trek I learnt the importance of balance and concentration, even when you are exhausted beyond limit.
AND, finally at 6:30 am we reached the Summit (6121m)! The view of the Stok Range and Karakoram Range was just spectacular and the feeling of having summited, exhilarating!!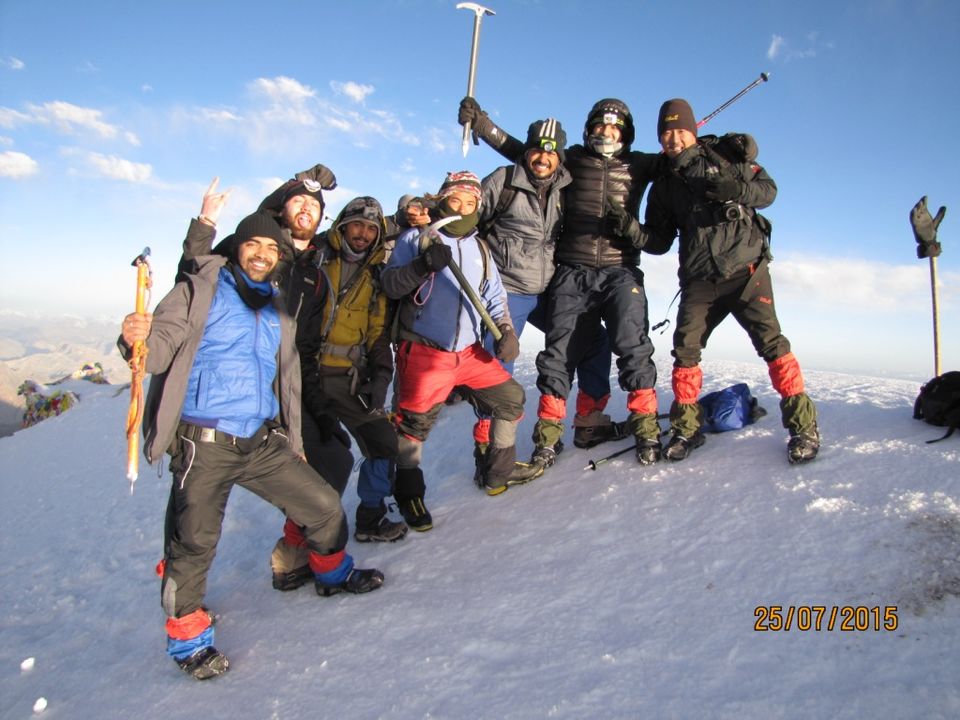 But, it was not all over. Our trek leader continuously cautioned us that most mishaps happen during descent. While coming down, all of us were roped up for safety purpose. At one moment around 8am, while we stopped to give way to others, I dozed off standing. I was completely drained out and sapped of all energy and wondered how I would even reach the Summit Camp. At this moment, the trek leader told us that due to good weather it was possible to ski down the upper glacier. Wow, my spirits revived and I felt re-energised. We eventually reached the Base camp at 11:30am and were back at Stok Village the next day safe and sound!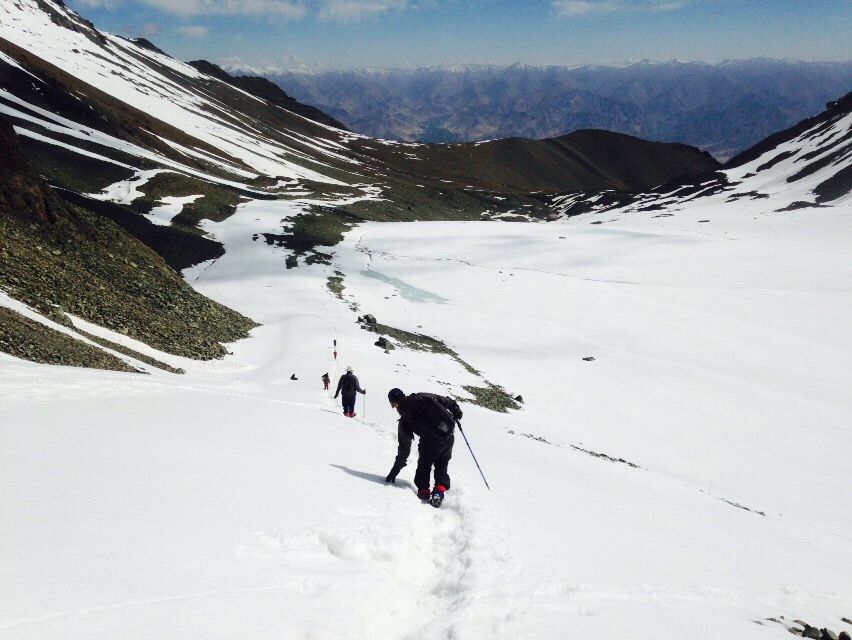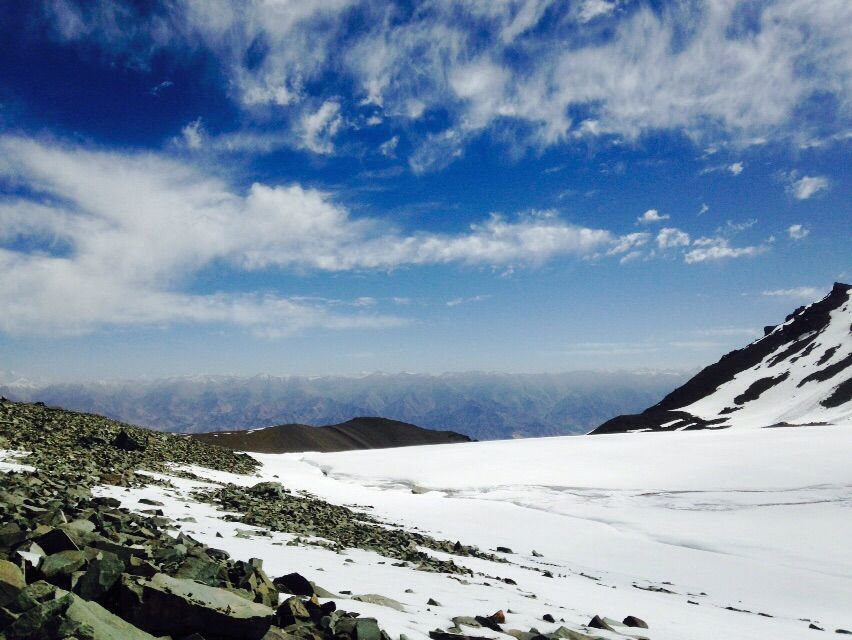 The Stok Kangri expedition made me realize that to achieve a goal, it is important to believe in your own efforts and strength (Both Physical and Mental). But more than that, we should be grateful towards the ecosystem around and factors beyond our control which play an equally important role in our journey to achieve anything.