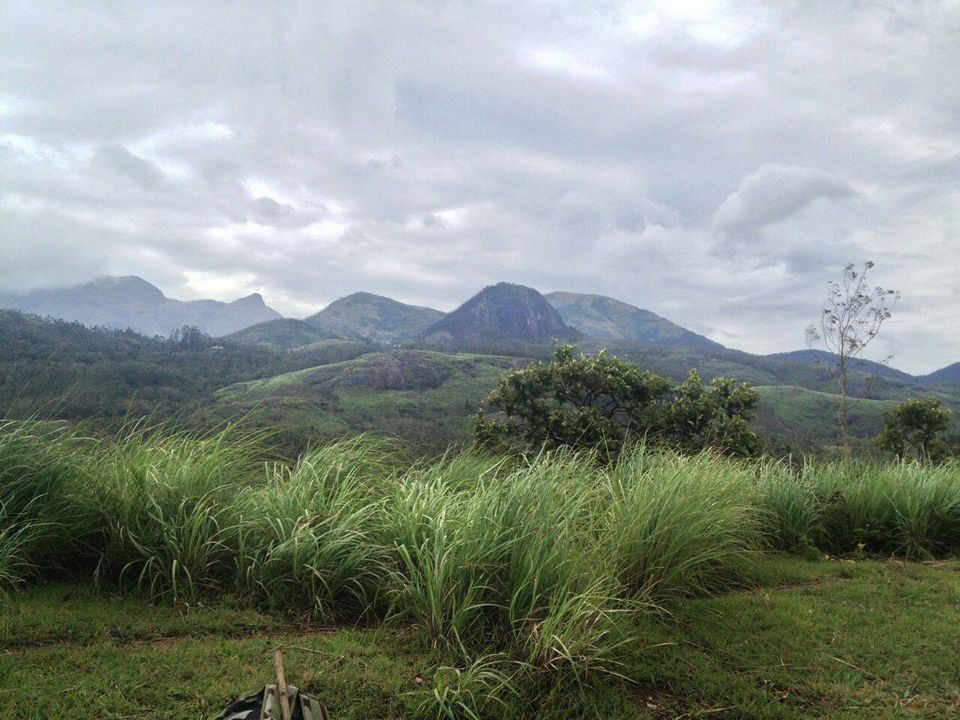 The much-awaited trek was finally over with lots of fun, adventure and thrill!
I am an Architecture student and I was in my 6th semester (currently in 8th) when this awesome 2 day trek to Meesapulimala peak happened.
FYI: The climate in Meesapulimala is extremely harsh during June, July and April. It can be put under difficult trek category, but during December the views are breathtaking with clouds beneath you and the sun rising from it and the trek is a really easy one, more like a walk in the grasslands. So choose wisely. I personally prefer July as it can be really challenging, a perfect adventure for moderate trekkers.
We were a group of six, four of my classmates and one of my childhood friends. Our trip started on the 9th of July. Everyone, except me, boarded the Alleppey Express in Chennai Central, and I joined them in Arakkonam for reasons best known to us alone! We reached Ernakulam the next day and departed to Munnar by bus the very same day. From Munnar we hired a jeep to reach Suryanelli. The jeep driver helped us in settling into rooms and telling us more about the upcoming trek. The night passed.
The next morning, 4 of us went for a walk through the tea estates near our room (Mohamed Irfan and Nithun were sleeping at the room), as the trek was scheduled to start only by 11 a.m. The weather was extremely cold and it was slightly drizzling.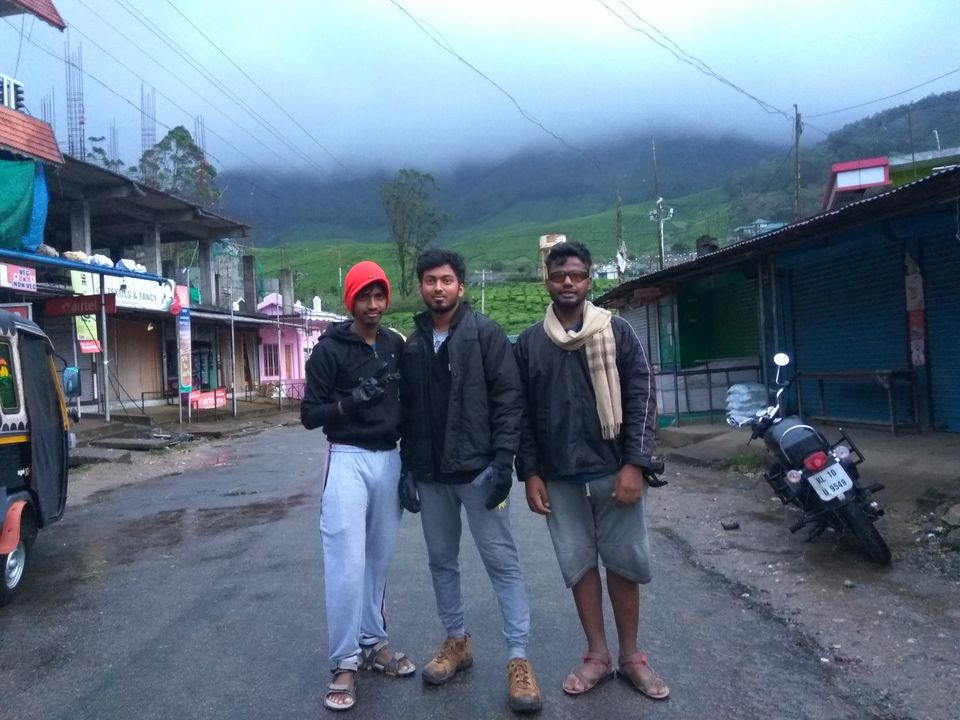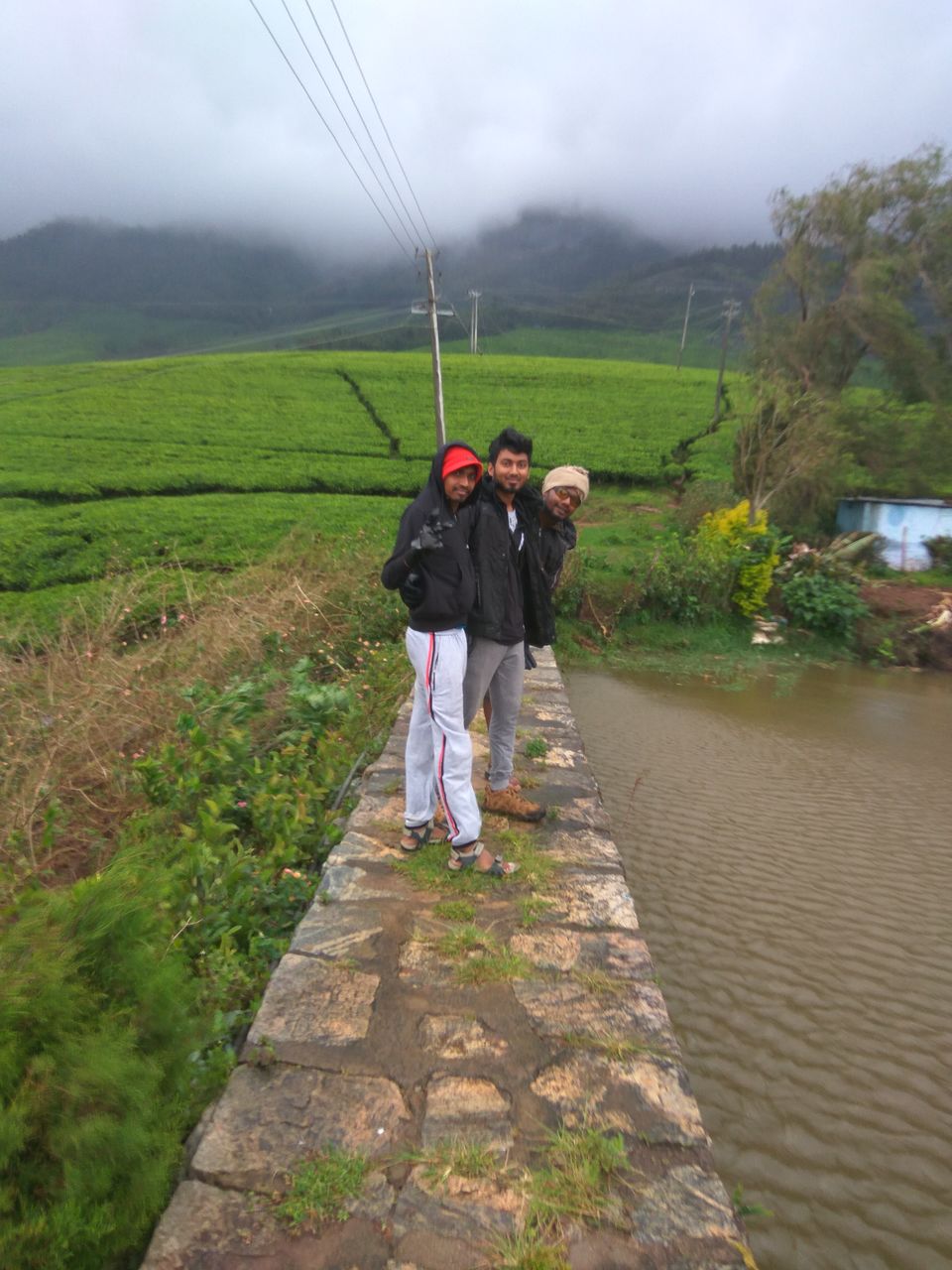 The first day of our trek started off with a bumpy jeep ride from Suryanelli to Kolukkumalai.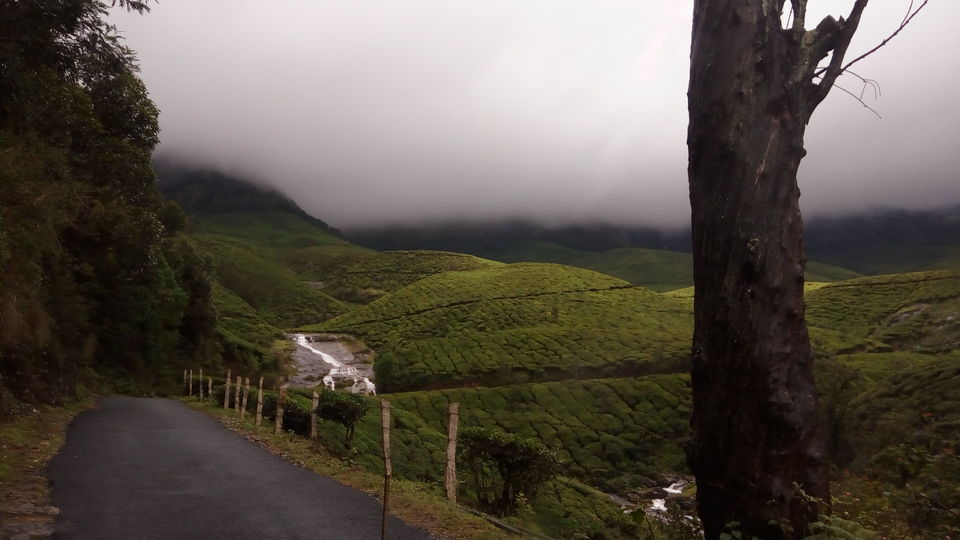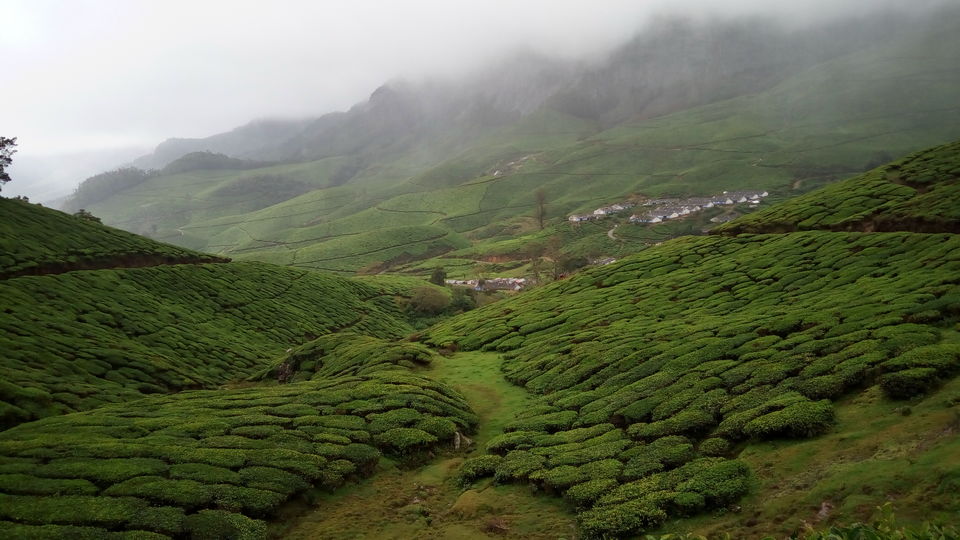 Vehicles were not allowed to go beyond this point. We then started walking through the Kolukkumalai tea estates, which apparently are the tea estates located at the highest altitude on Earth, at about 7130 ft(2170 m) high.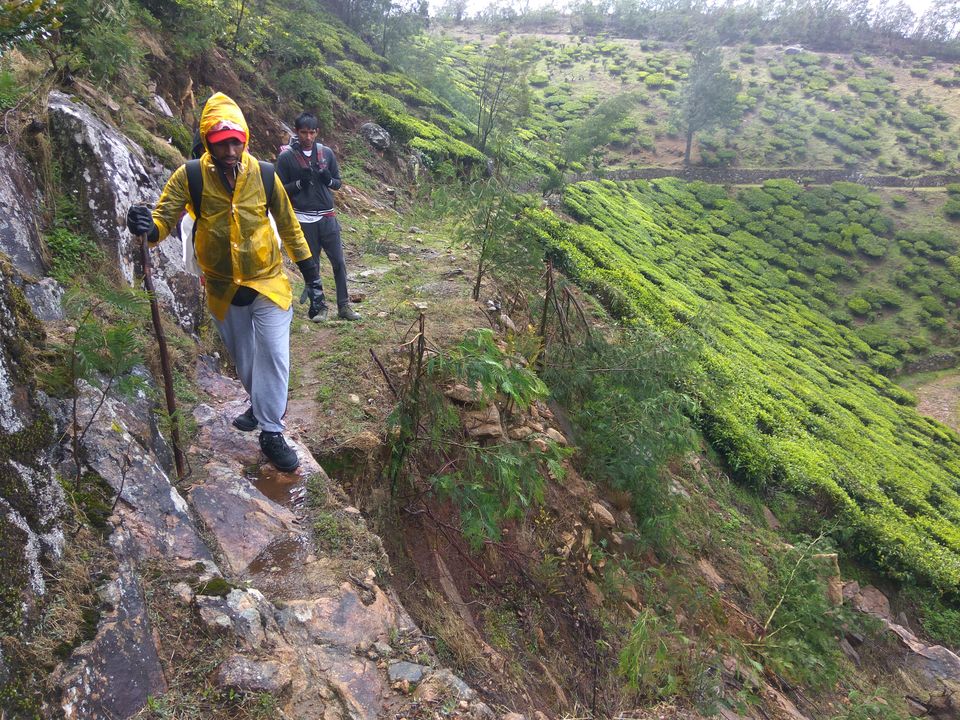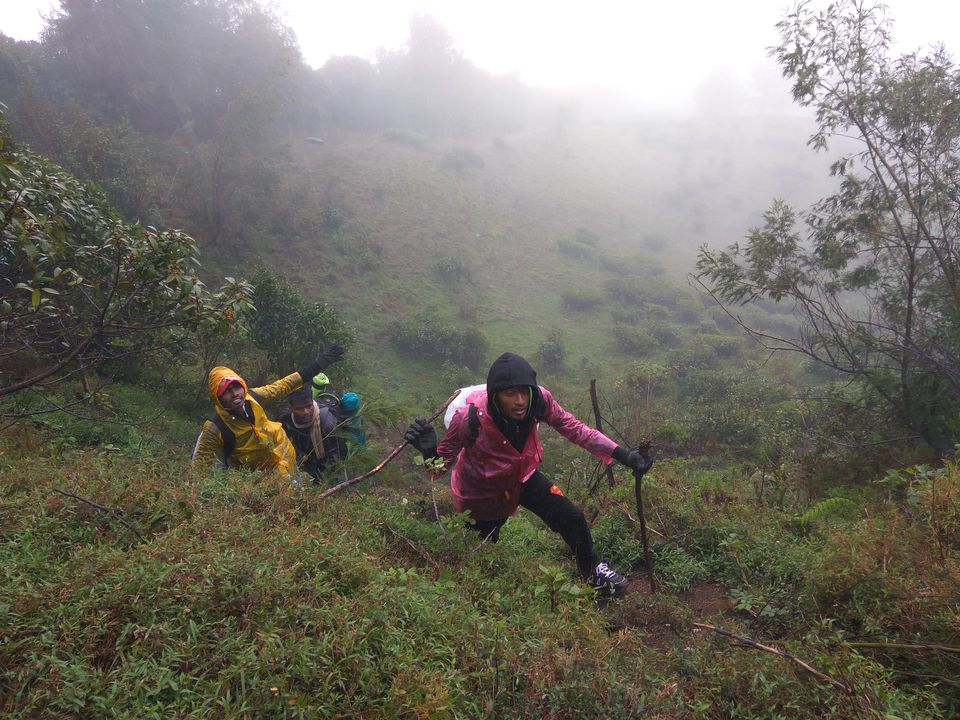 We had to take frequent short breaks because of the weather and also because of the constant elevation gain.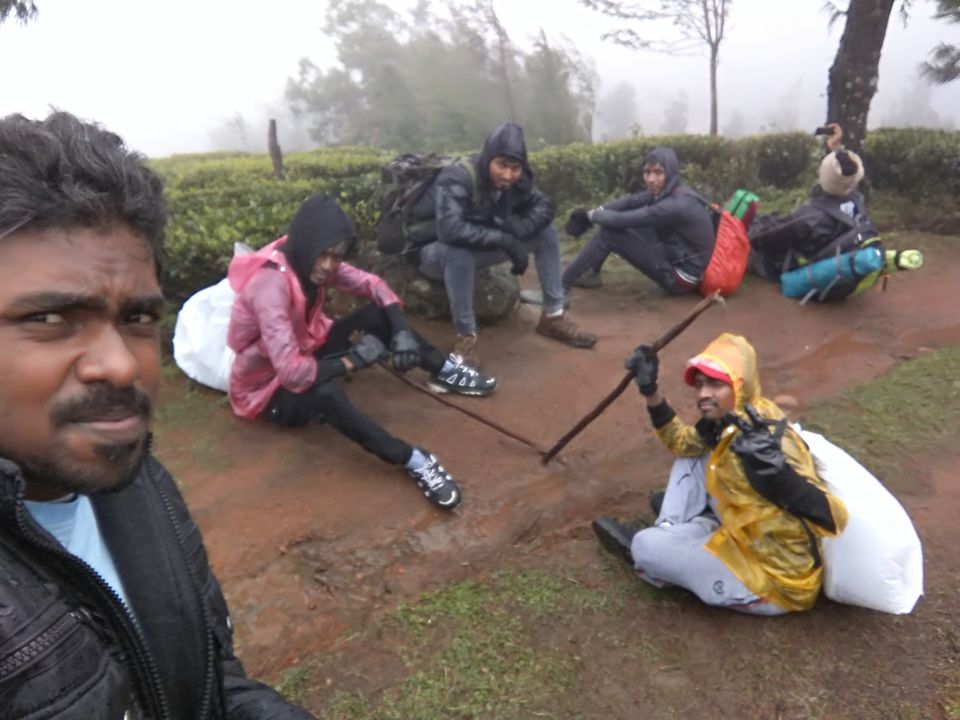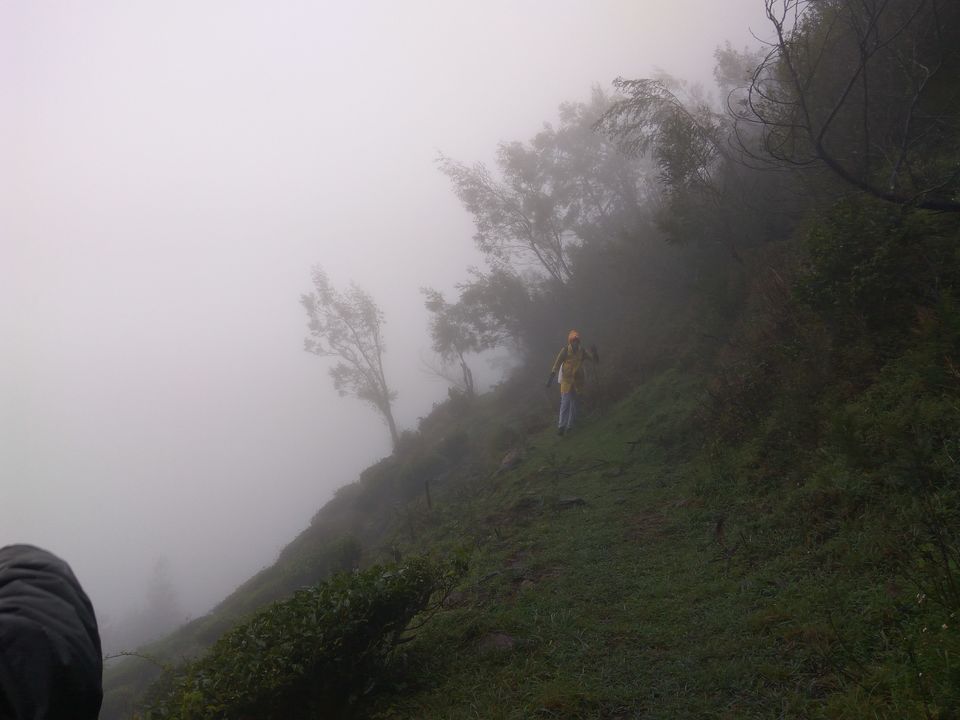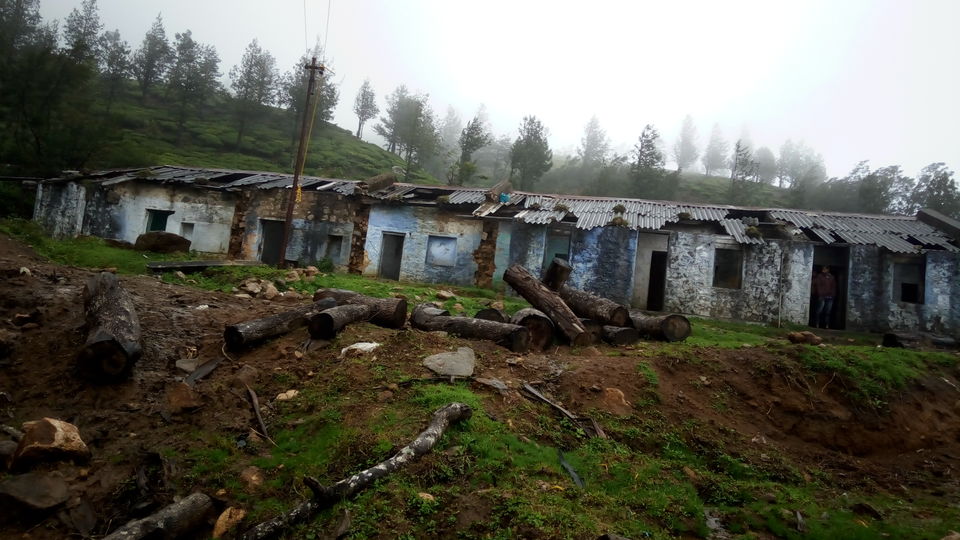 We then reached Meesapulimala, which is the second highest peak of Kerala, with an altitude of 8661 ft(2640 m).
As it was the monsoon season in Kerala, the weather was very harsh, with heavy downpours accompanied by aggressive winds which were lashing at us at a speed of about 150-200 km/hr at the peak!
*Trust me! No exaggerations! *
The temperature was about 5 to 8 degree Celsius. It was so cold that we couldn't even speak properly! So much so that Arjun was completely blabbering and Nithun didn't dare to utter a word, the whole day!
The path along which we were walking was so densely covered with grass which was about 10 feet tall, plants and trees, that we had to literally carve our way through the foliage.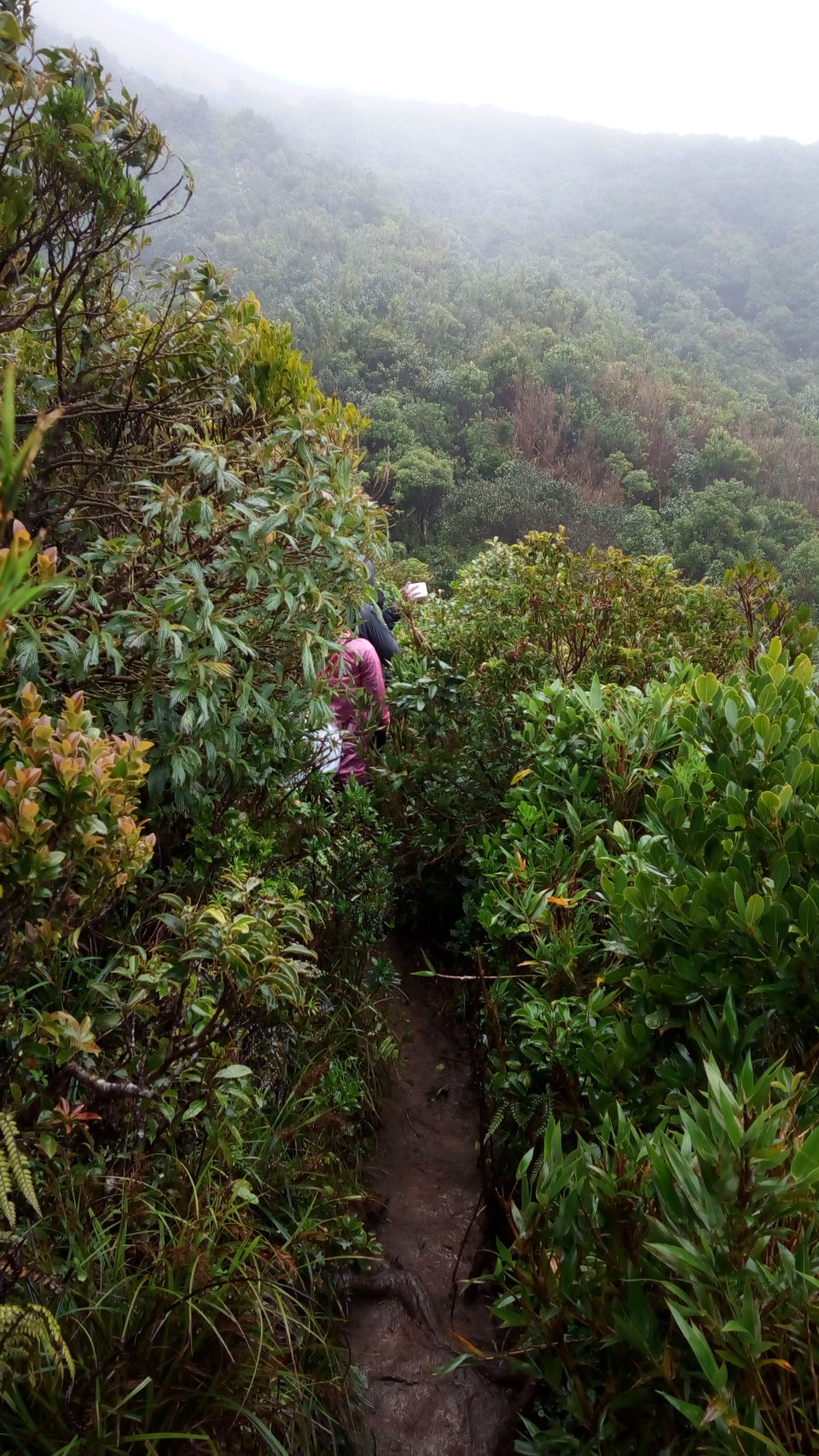 The weather was so harsh that we weren't able to stay on the peak for more than 15 minutes.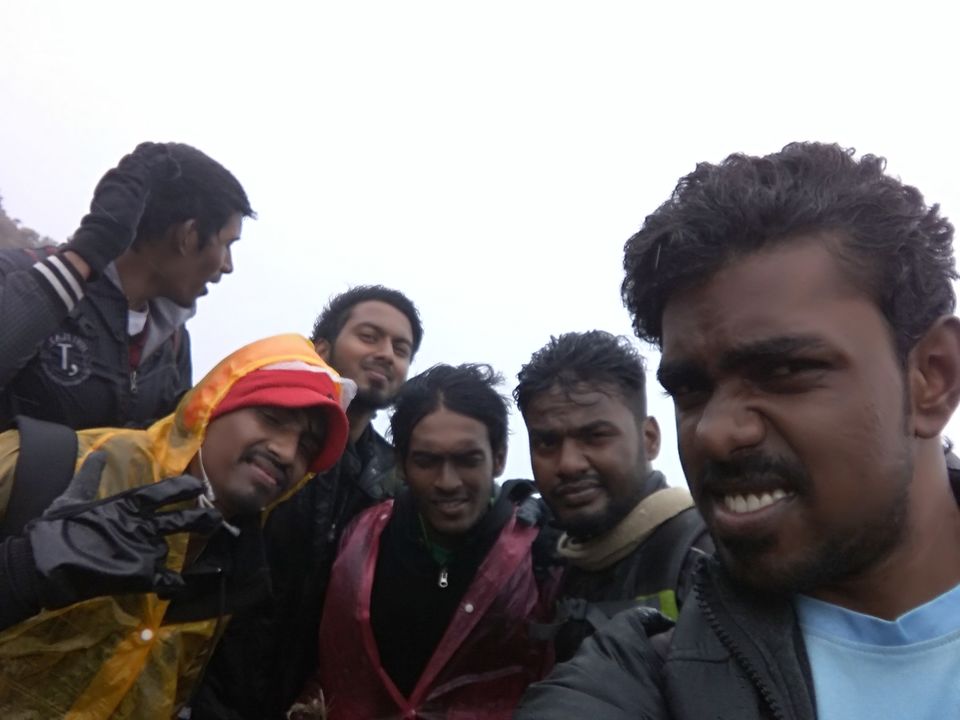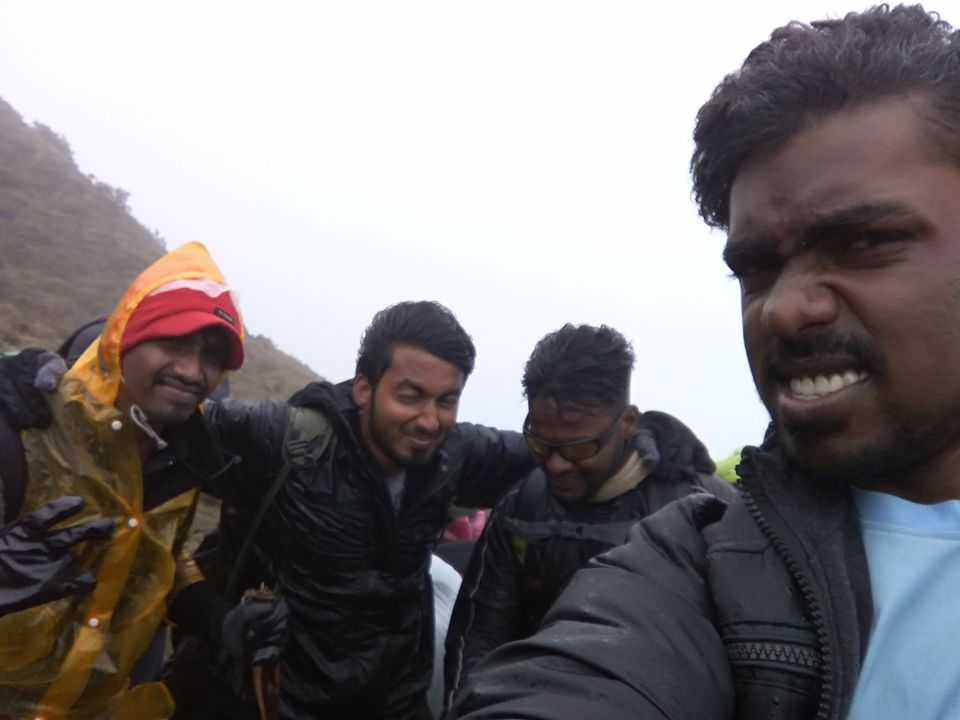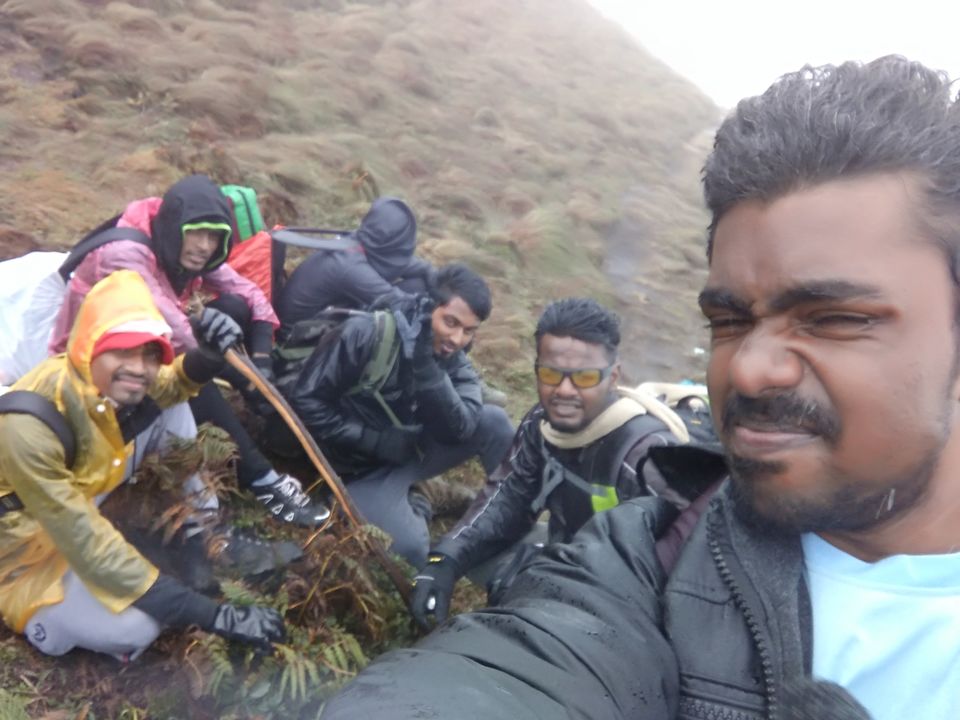 During the descent, everyone was shivering so badly due to the cold weather, Irfan in particular, because he did not have a jerkin. So, I gave him my jerkin in exchange of his sweat shirt, and then I started to shiver eventually! This, however, did not last long, as we made a fire in an abandoned building in Kolukkumalai (where I mentioned Meesapulimala starts after this point)and rested for a while before reaching our jeep to go to the camping site.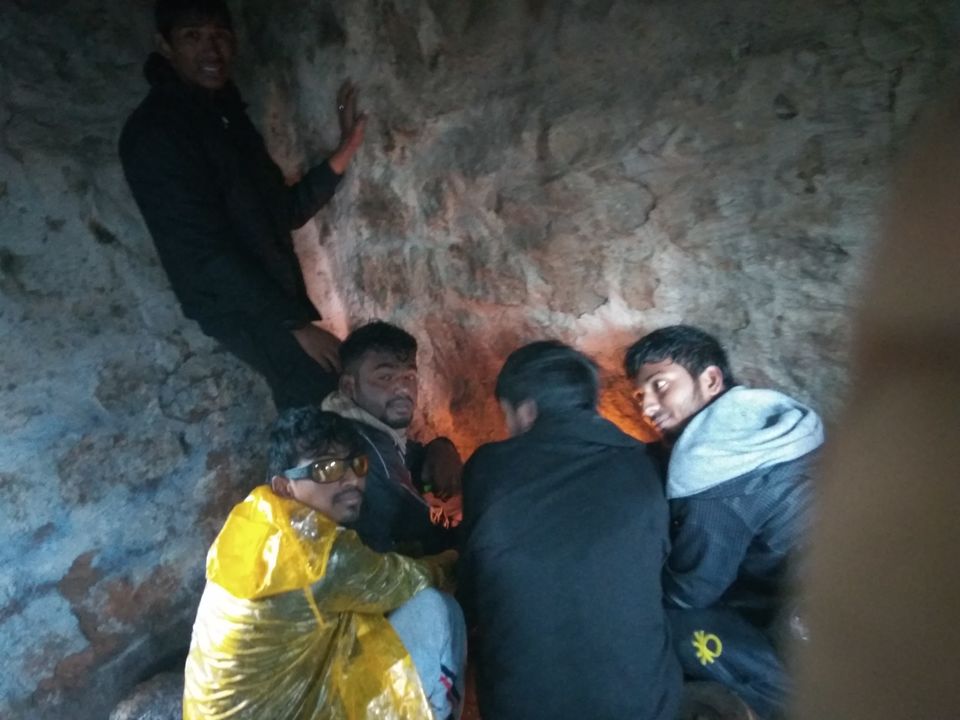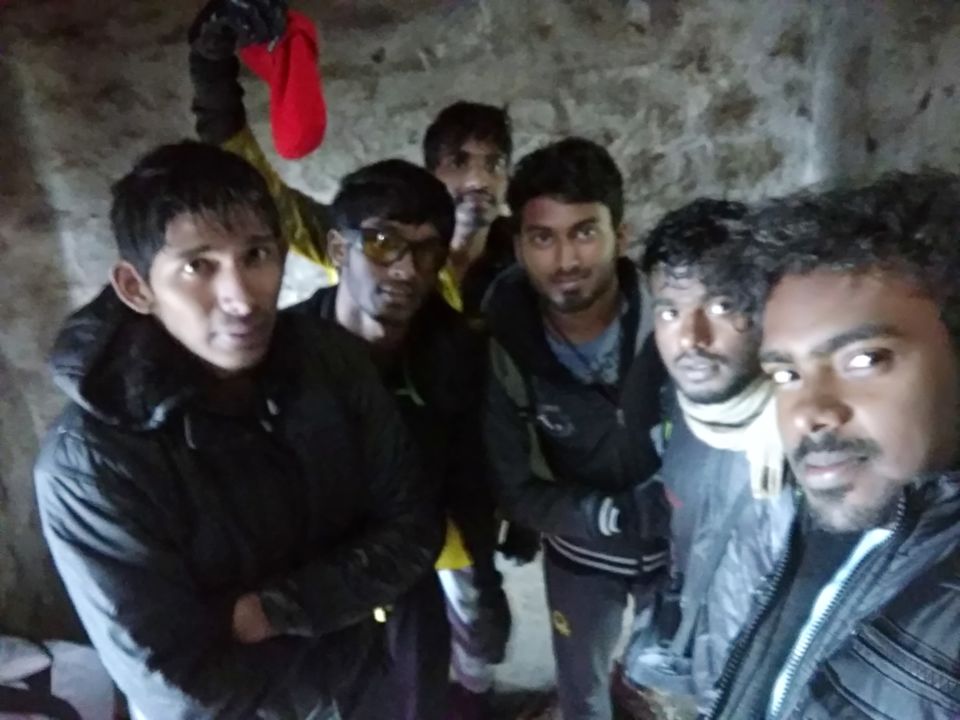 The Descend as usual was easy and fast.
The camping site was in Suryanelli. The jeep driver was waiting to take us there.We had some tea and bread omlette at the tea stall in "No vehicles beyond this point" point and then left for the camping site, which was some private land and we had to pay around 300 INR for the night.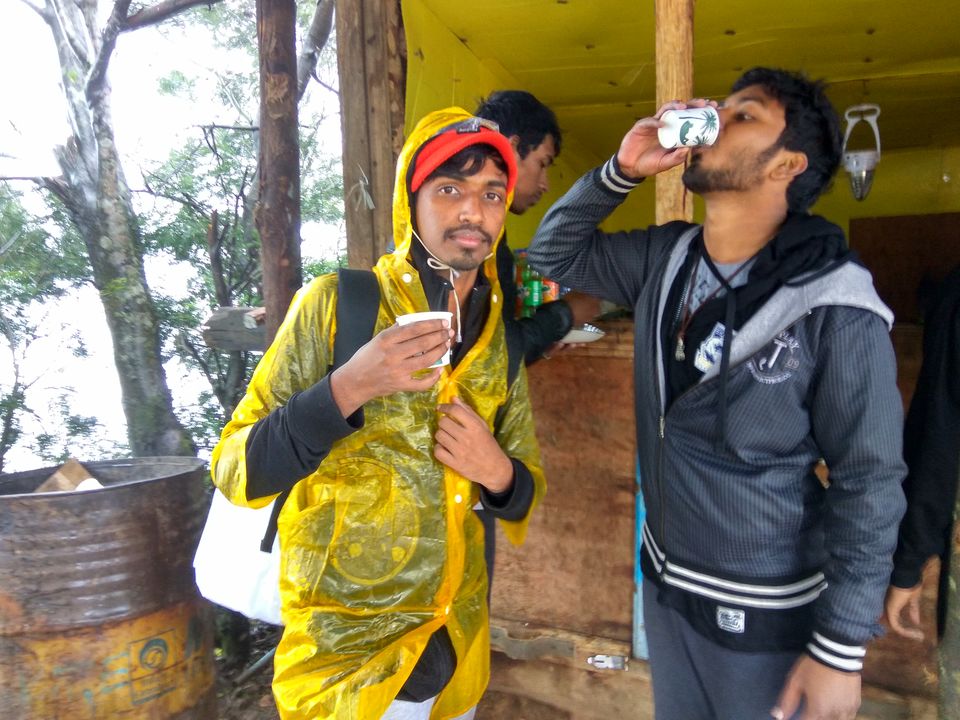 Then we reached the camping site by late evening, erected tents and stayed inside them for a night, and it truly felt like the longest night of our lives! I asked my friend what time of the night it was hoping that it had already become 12a.m., but it was only 9:30p.m.!
Heavy rains and fierce winds lashed at our tents all night and after a point our tent lost the battle with the weather and started dripping with water! The situation had turned from worse to pathetic!
To add on to the misery, we had a few uninvited guests that night-the creepy Leeches! They were found relishing their dinner of human blood from Nithun and Kishore!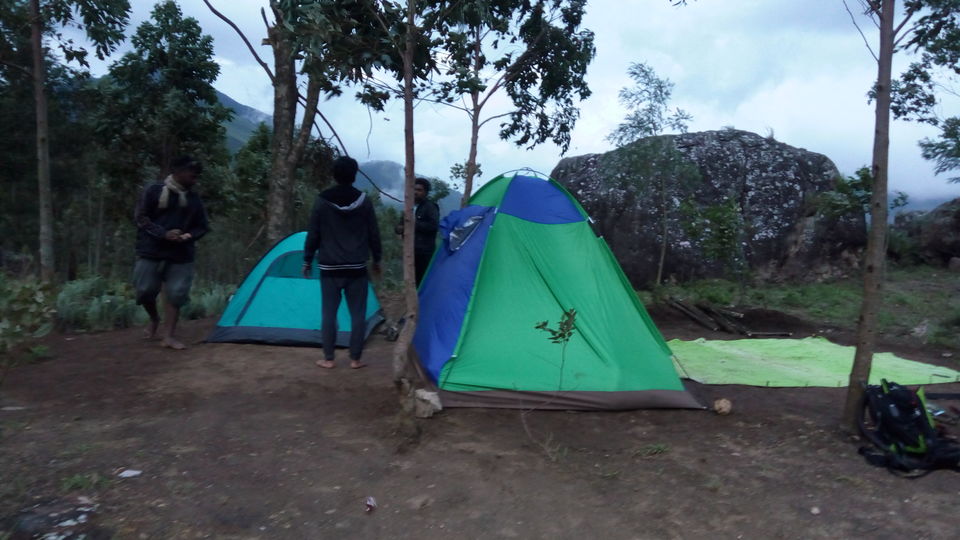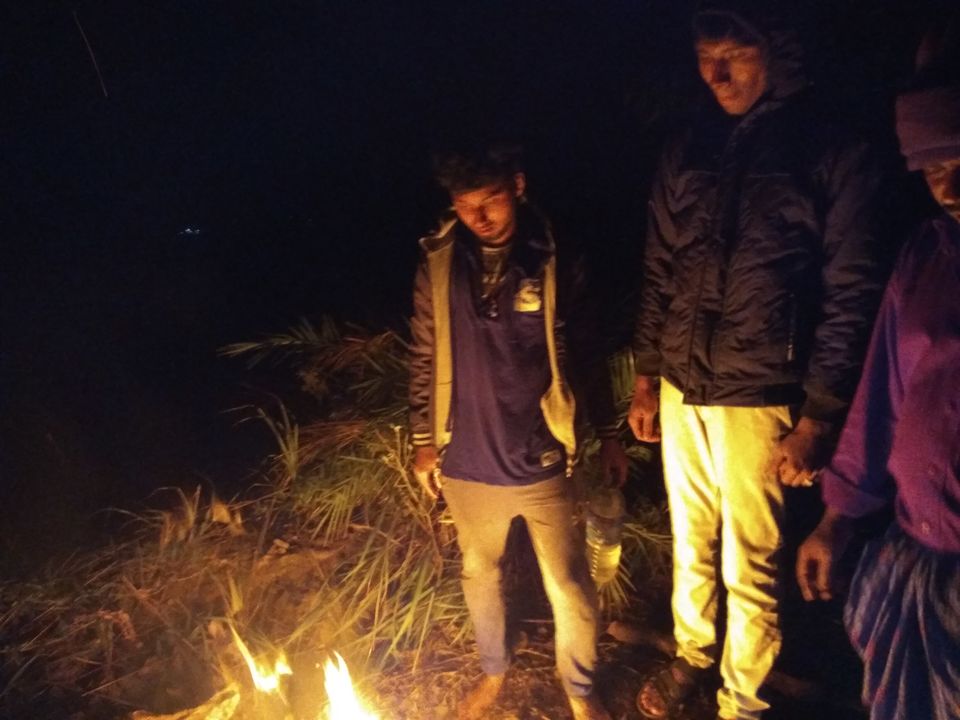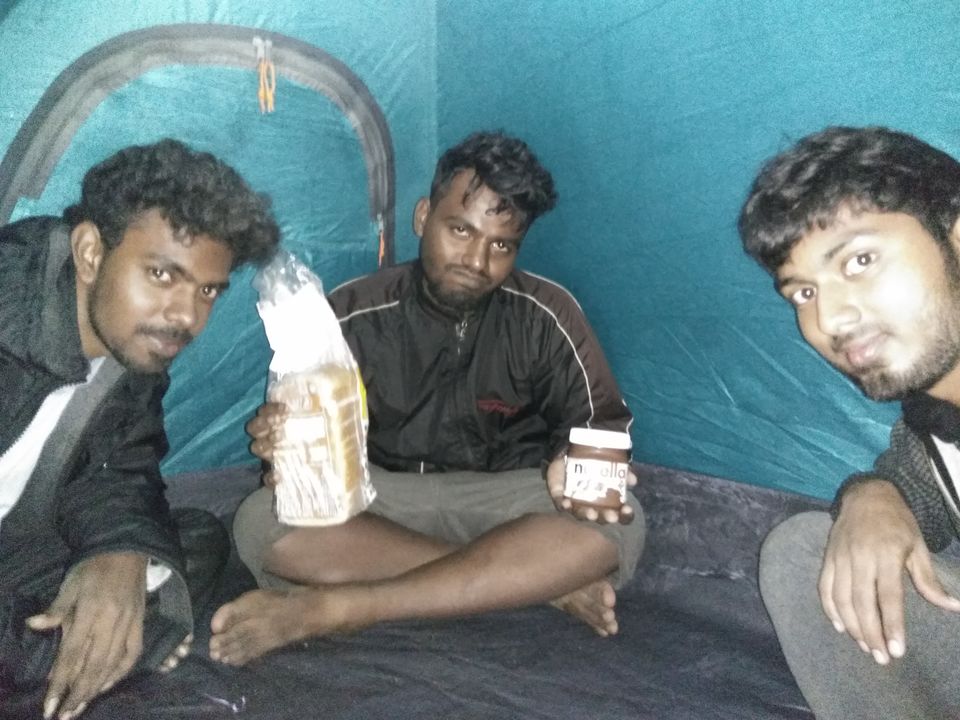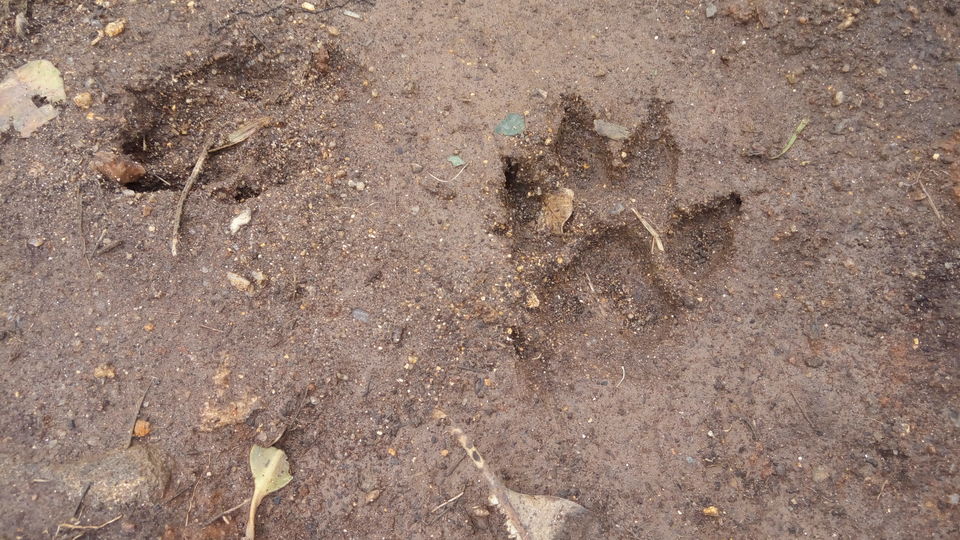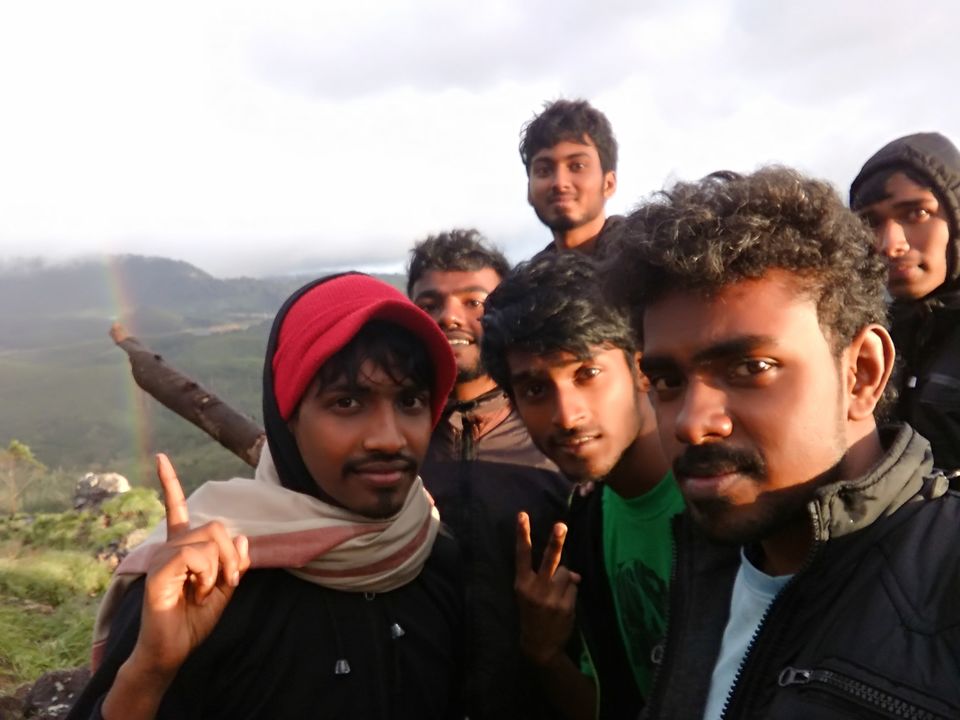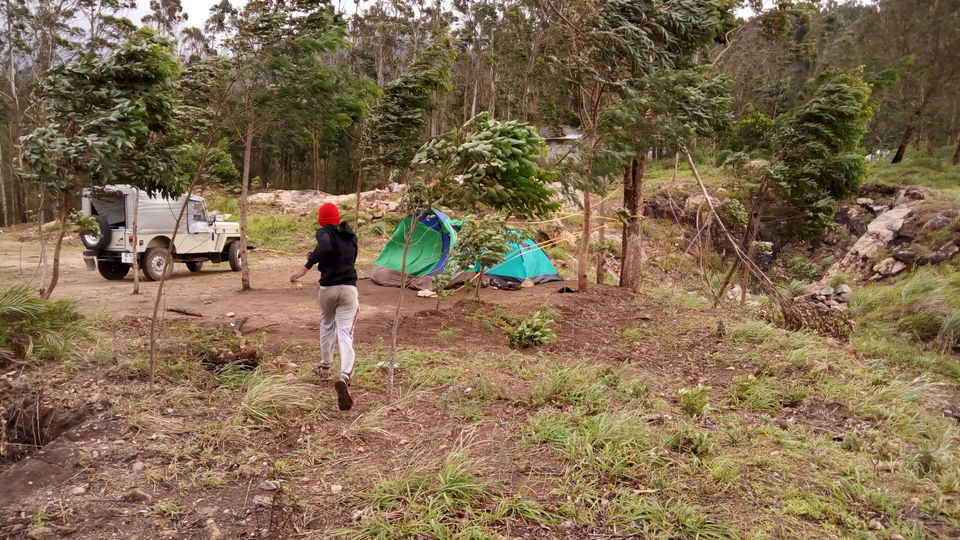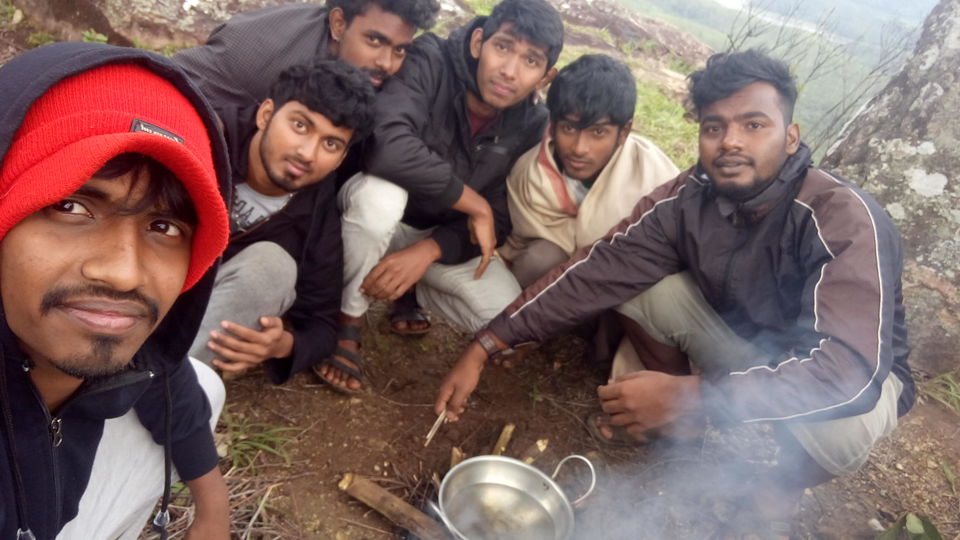 We then split into two teams. Nithun, Irfan and Arjun left to Ernakulam, and myself, Kishore and Aravind started our next adventurous, yet scary trek. This trek was from Suryanelli to Anayirankal dam, through the dense woods of the hills. We started to descend from our camping site to go to the Adhivasi settlements, through which we could reach the dense woods.
As we went deeper into the woods, the pathways disappeared. We had to step on the trails left by the wild elephants to find our way, as the terrain was very steep. It was very scary walking through the woods, as we saw faeces of elephants all through the way and also electric fences which were installed to keep the elephants away. We consider ourselves very lucky to have not encountered any wild animal through the course of our trek! But there was still some misery in store for us, as I found a leech happily sucking out blood from my left toe. Aravind wasn't spared either! But he managed to get rid of the leech before it could taste his blood!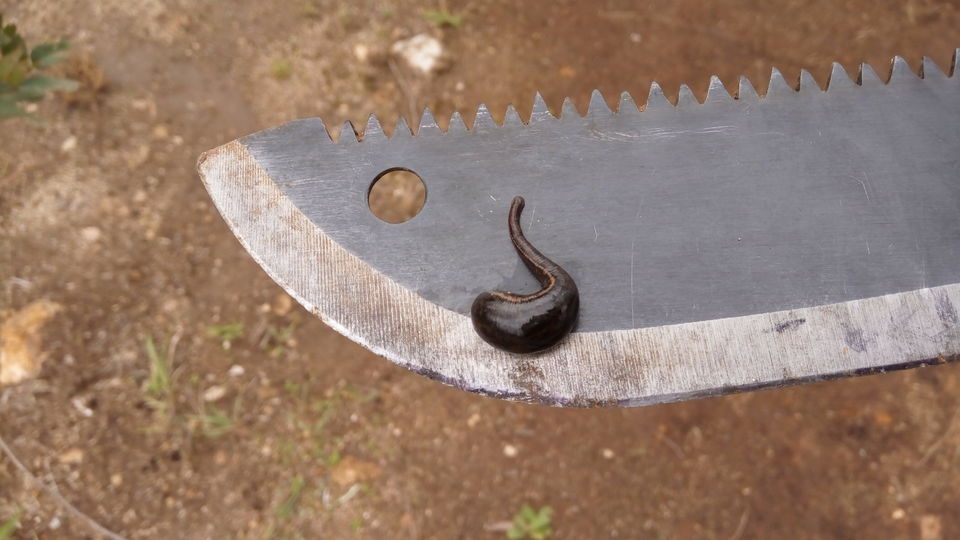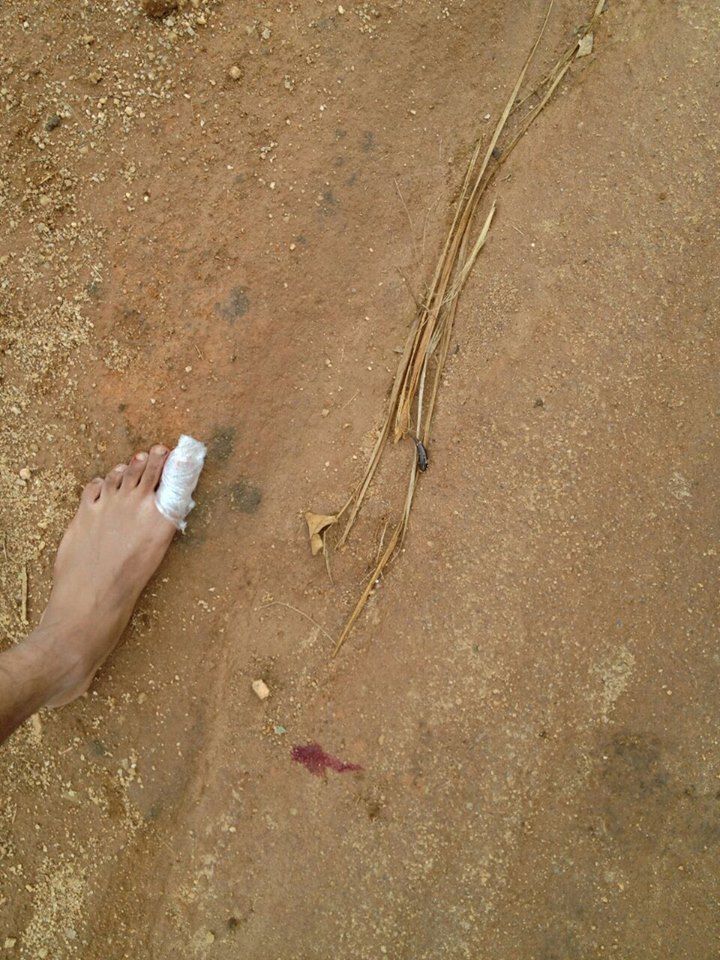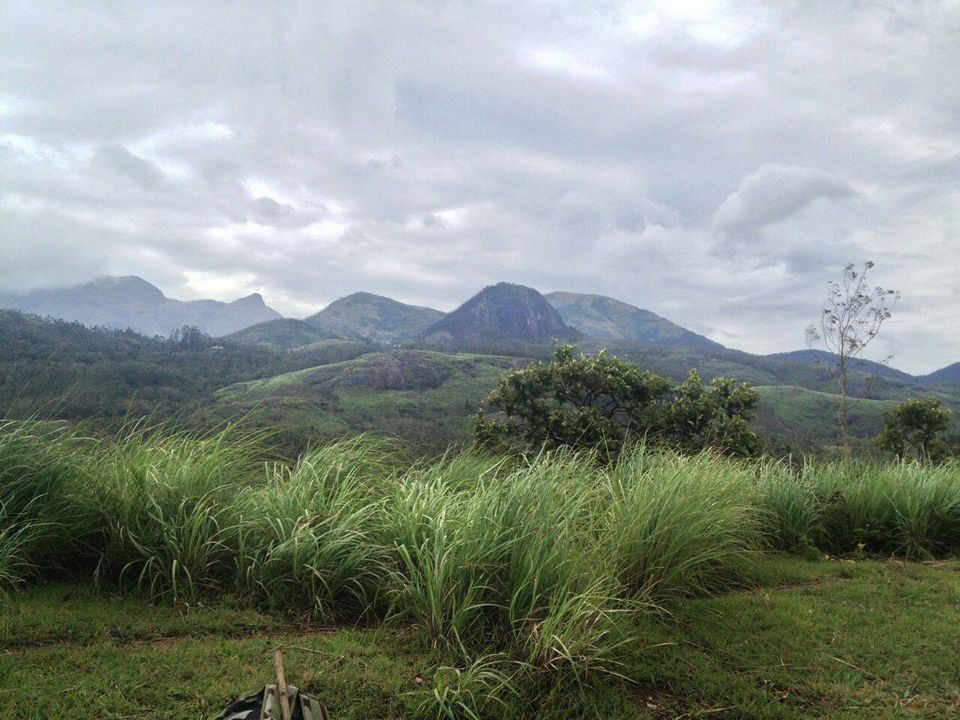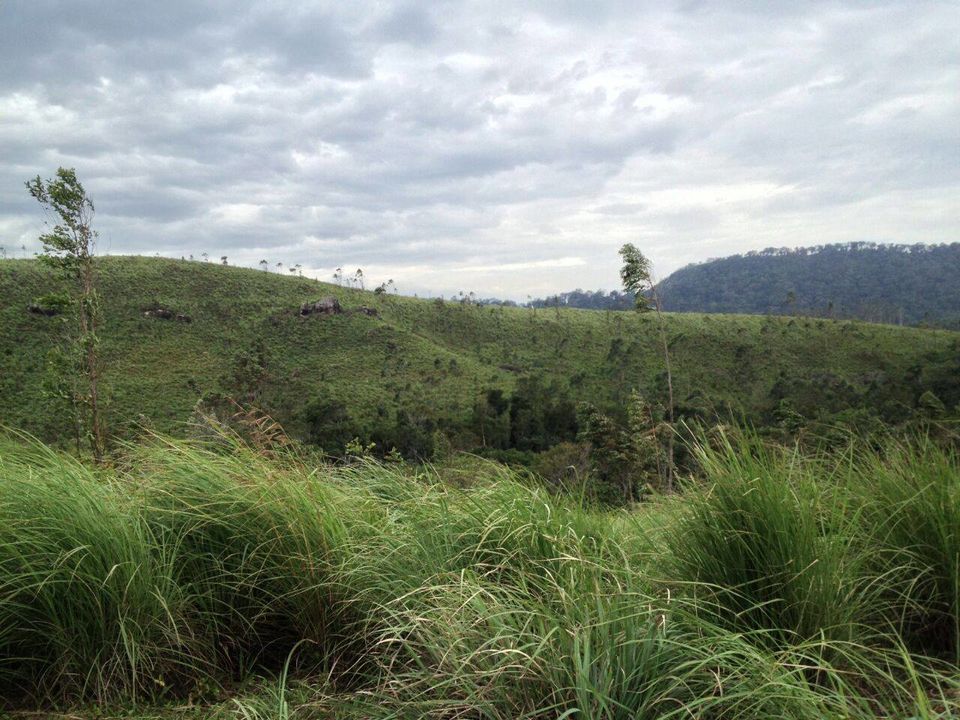 Trust me, second day trek was the best but unfortunately we can't take pictures. We were so deep into the woods, and we were really thrilled. Even there, some remote lonely houses are there and they are maintaining small plantations for living.
As we walked further, we realized that we had lost track of the route and this resulted in us taking a longer route back to the dam. We walked about 30 km as we crossed 5 to 6 mountains/hills. At last, when we were finally close to the dam with just one mountain to cross, we got stuck as we didn't know how to cross the small waterfall that was there. We were already exhausted and hence didn't want to indulge in any kind of activity that Bear Grylls would have probably done if he was in the same situation! It was at that juncture that we realized that there was a road running a little away from where we were stranded. So, we left immediately as it was already late. We reached the road, got lift from a car, and got off at Suryanelli. From there we took a jeep to Munnar. We left to Ernakulam from Munnar by bus, and 2 other new friends also accompanied me this time-the leeches! The other 3 had already rented a room at Ernakulam and we spent the night there.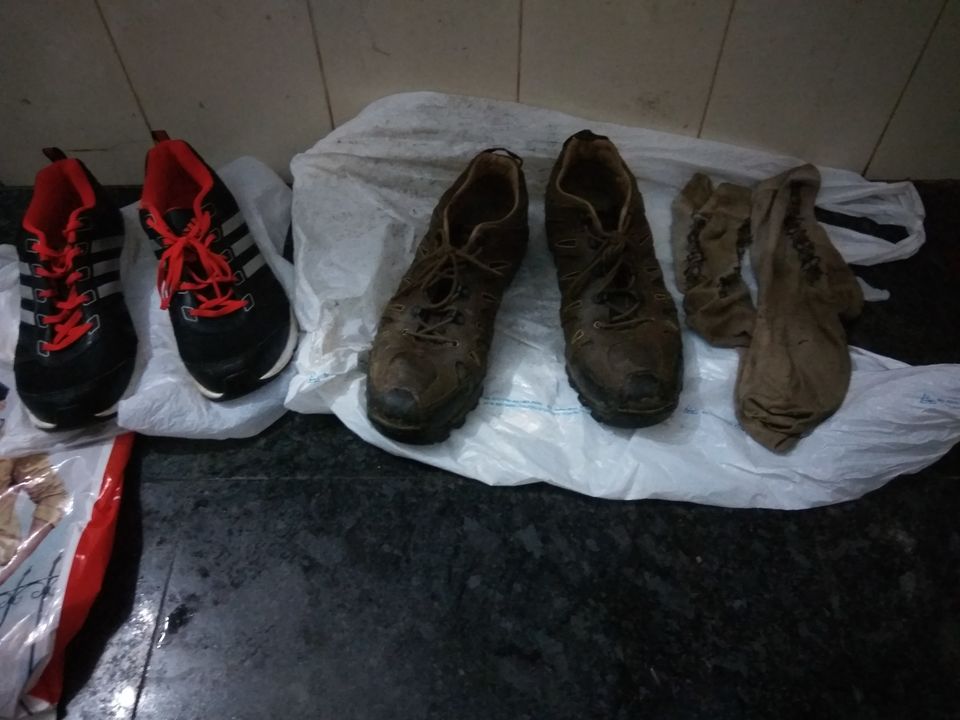 On the third and final day of the trip, we were in Ernakulam. We visited the Center Square Mall and watched the movie 'Sultan' and returned to our room at around 5 p.m.
And it was at this point that the worst possible thing happened! We missed our train back to Chennai, though our room was just behind the railway station! The funniest part of this incident is that the root cause of we missing the train happens to be because of the 'English Language'! We thought that the train was at 5:50 p.m. instead of 5:15p.m! The mere pronunciation of the time of the day landed us in a state of great bother! Since there were no other buses to Chennai at that time, we finally got tickets for the 12:50 a.m. Shatabdi express to Chennai! We reached Chennai by 11:50a.m. the next morning.
This whole trek along with travel, food, on spot purchases like gloves, jerkin and raincoats, it was just 3500 INR per head (Excluding the tickets that we had to book, as we missed our train).
This is by far the best trek I have ever did and I am looking forward to do a lot more!