Day 1 - Coolum Beach
Beach walk - When we arrived to the caravan park we could clearly hear the ocean waves crashing onto the beautiful shimmering crystal clear water and the soft white sands of Coolum.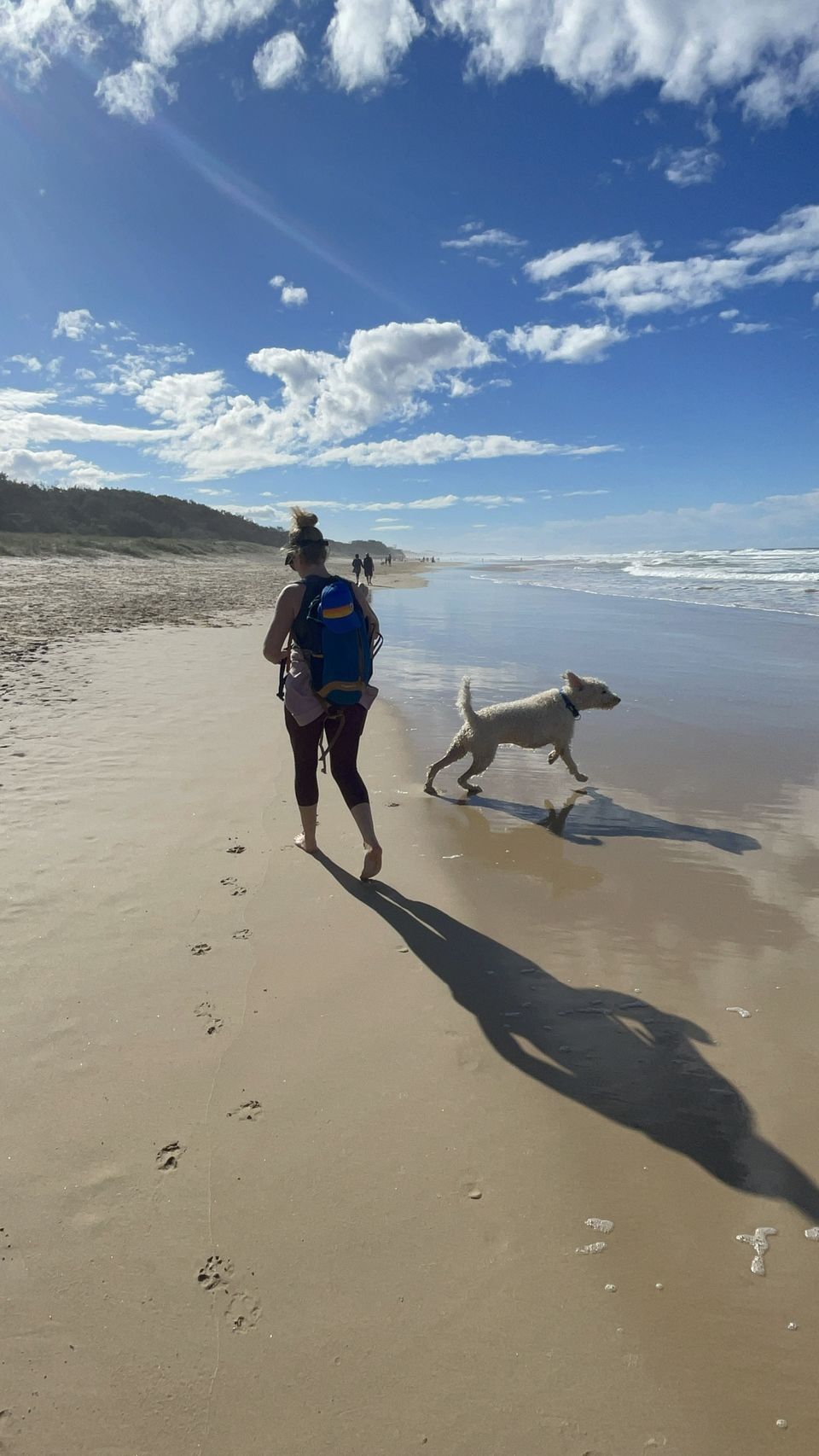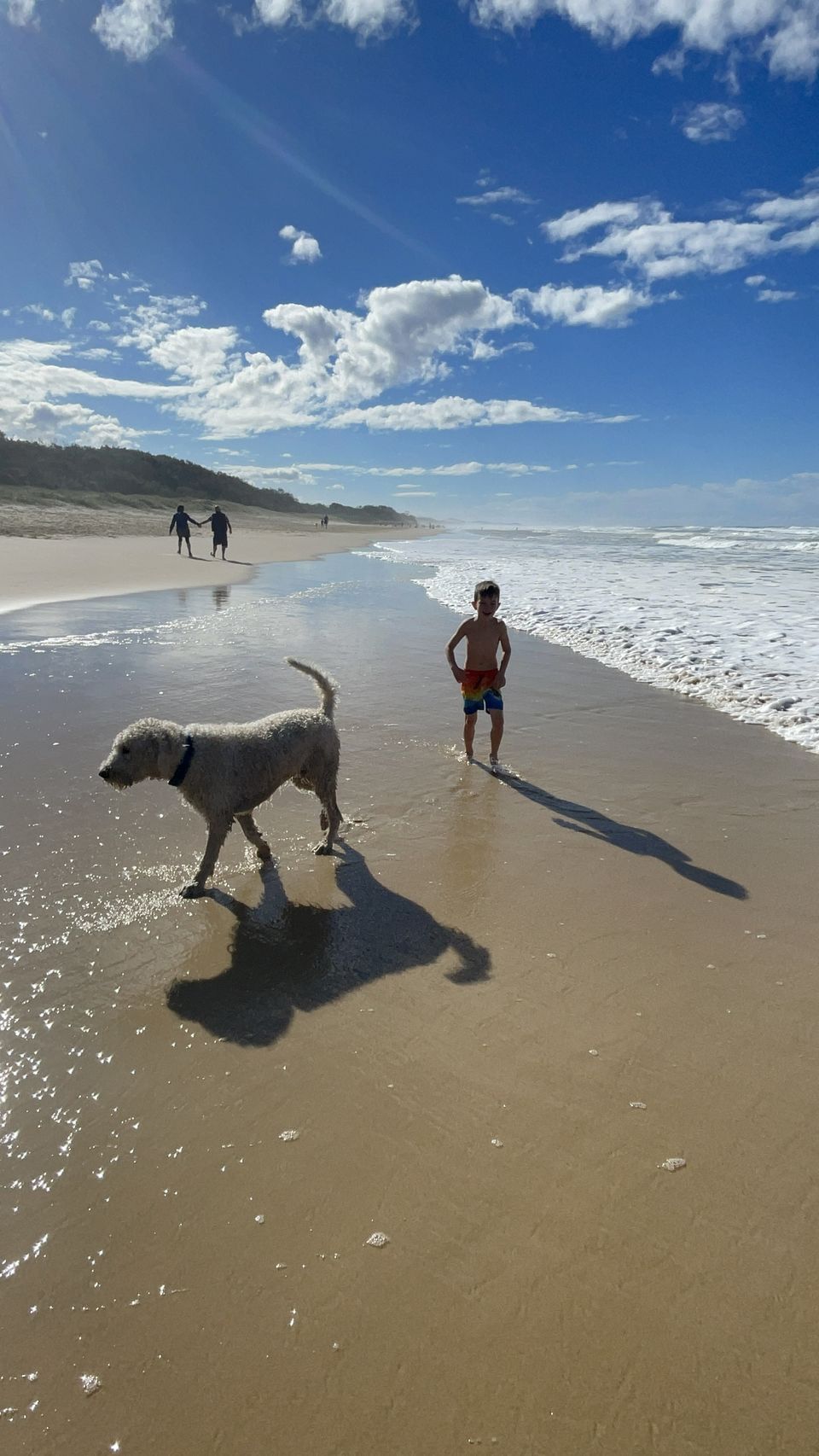 When we walked onto the soft sand, Marley spotted lots 0f dogs, he got so exited he started to choke himself. When he was let of the leash he straight away sniffed the other dogs and went splashing in the sparkling clear water.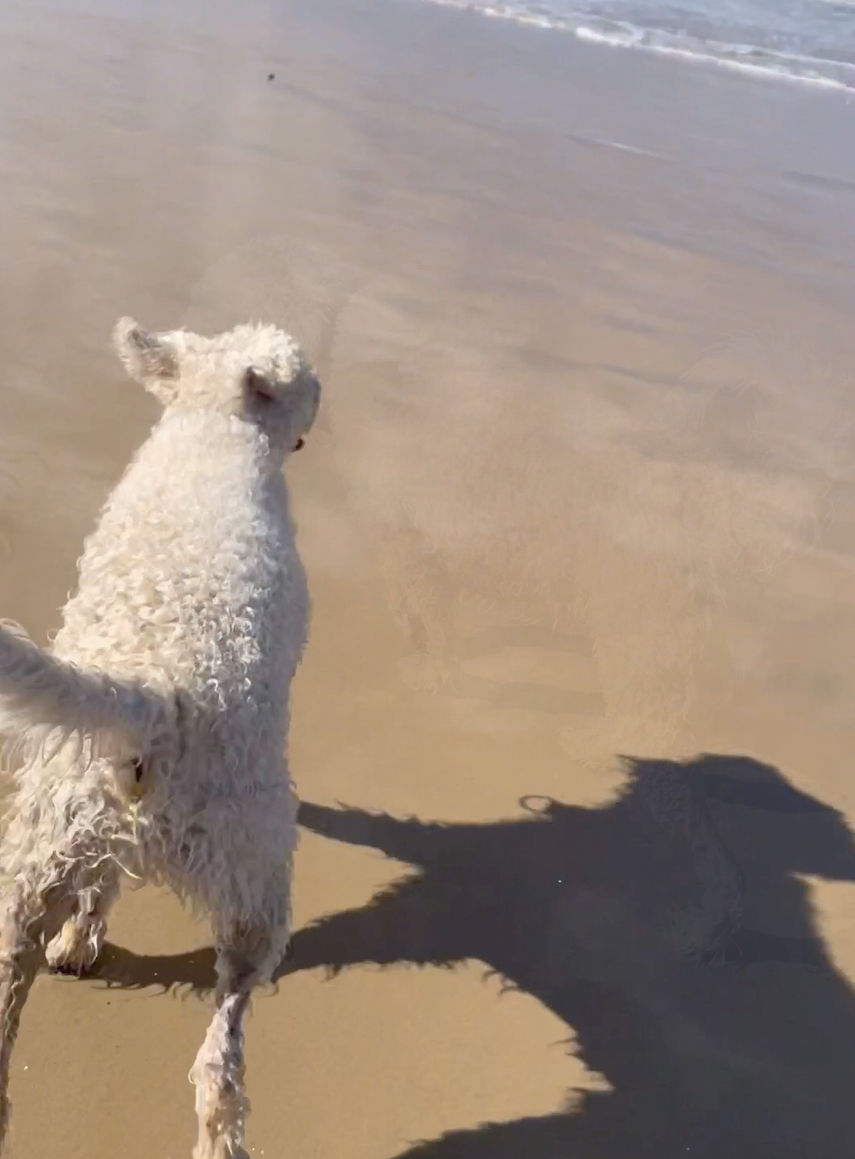 Skate park - When we rolled into the skate park on our skate boards and scooters we looked at people going down the ramps and the massive skate half pipe. Some of the boys were so small, you would think they're 5 years old, they were doing crazy tricks, going down the ramps, jumping over cones it was amazing to watch. I was probably watching them for about 10 minutes then I told my mum I want to try and go down the ramp but I had never went or tried to go down a hill or ramp so my mum helped me to go down. I wouldn't let go of my mum but I had so much fun, my brother was in the bowl on his scooter and sliding on his butt down the slopes, my dad trying to hold onto my dog when my dog spots birds!!.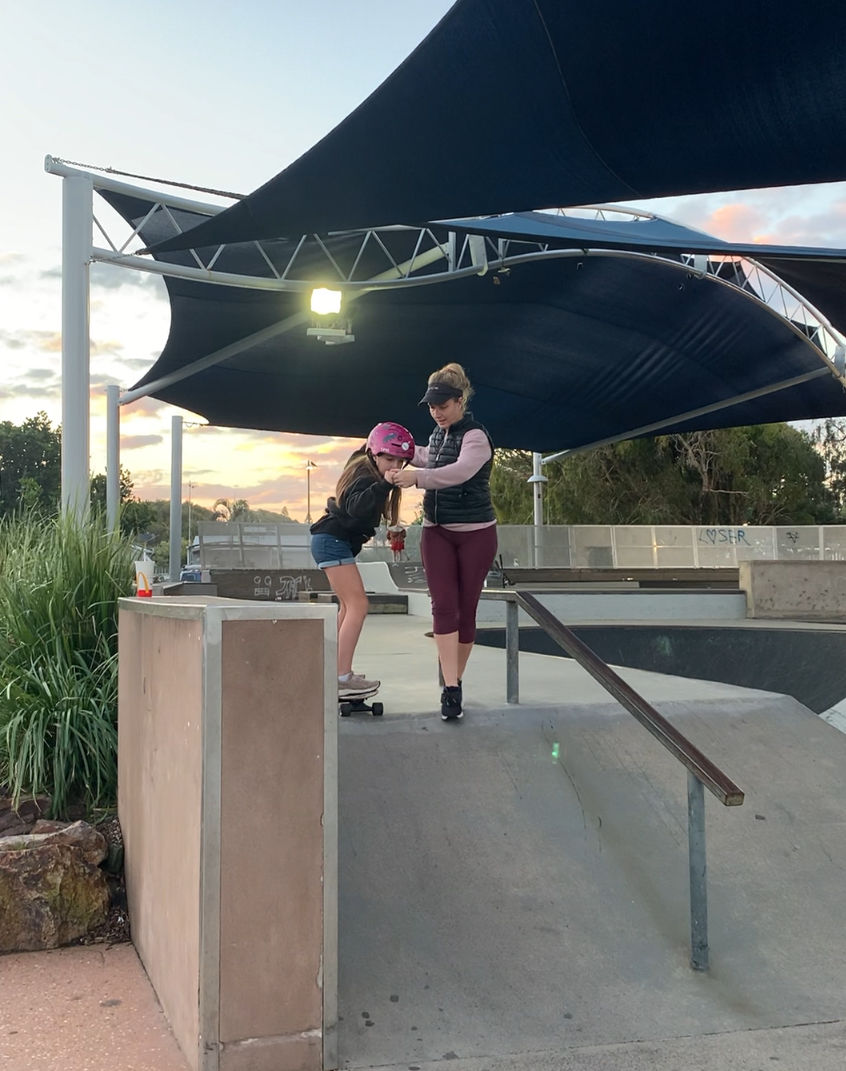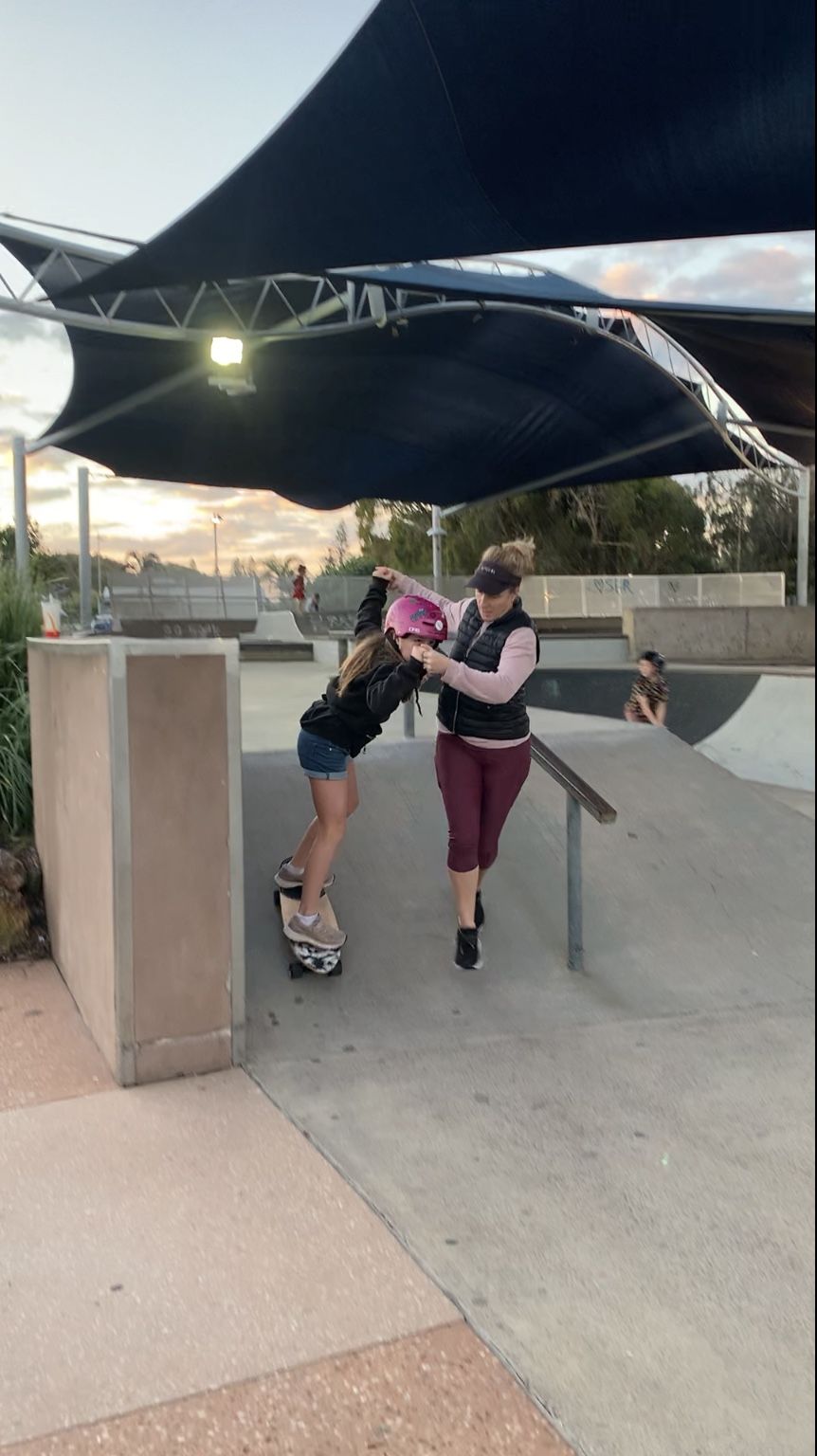 Shopping - After we were finished at the skate park we went to the shops. It wasn't like Carindale or Capalaba it was tiny shops in a line. There was a news agent, coffee shop, arcade, McDonald's, Ganda and others. Mum and I wanted to go to Ganda, dad looked after the skate boards scooters, Marley and Dylan. So me and mum went into Ganda mum bought shorts for her, a turtle t-shirt for me and to match my t-shirt she bought a bag that had the exact same design on it. When we were done we went outside Dad, Dylan and Marley was gone we called him but he didn't pick up so we started to go back to the camp site we arrived there and we saw Dylan, Dad, Marley out the front of the camp site. So we headed but to the caravan we had hot chocolate with marshmallows and strawberry's and Nutella which tasted like Ferrer Roche.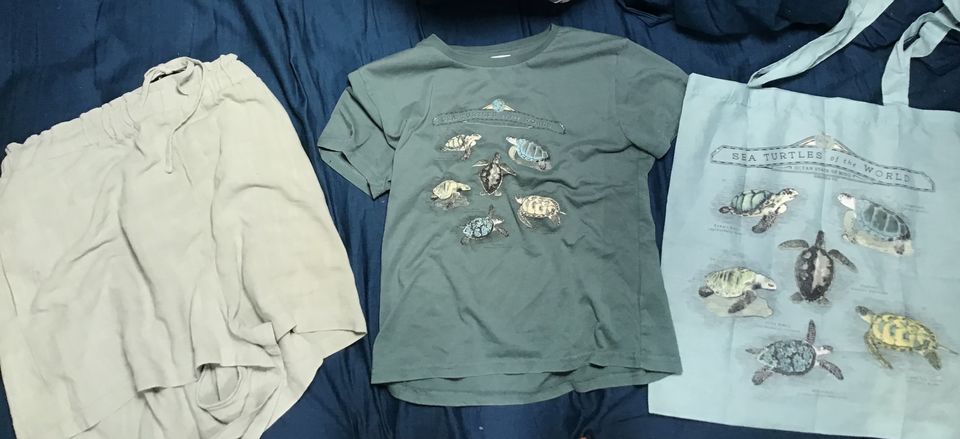 I hope you enjoyed day 1 theres more days to come
Written and Illustrated by Eva Montgomery