Kundalika Valley is the origin of Kundalika River located in tamhini ghats and is a home to many waterfalls.
It is just 70km from Pune. It's a beautiful valley which comes alive during monsoon.
If you are looking for a long drive and clam & quiet place with fog and mountains then this is the place for you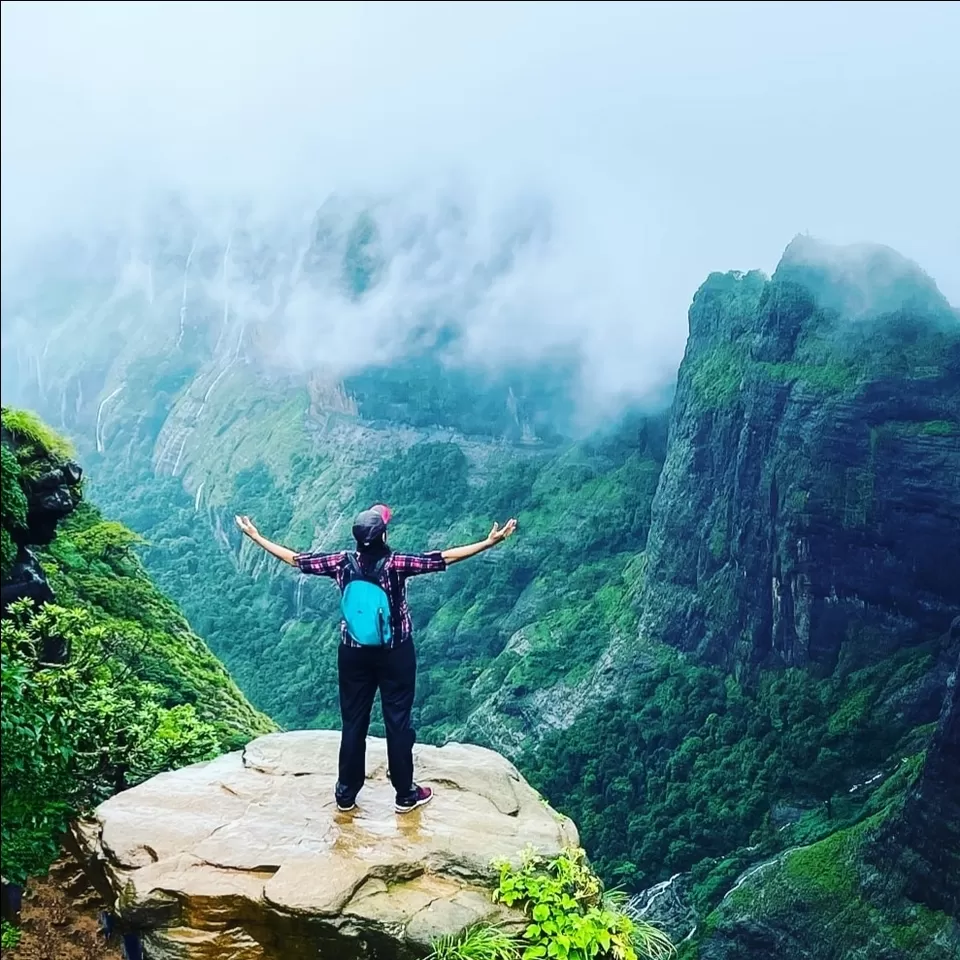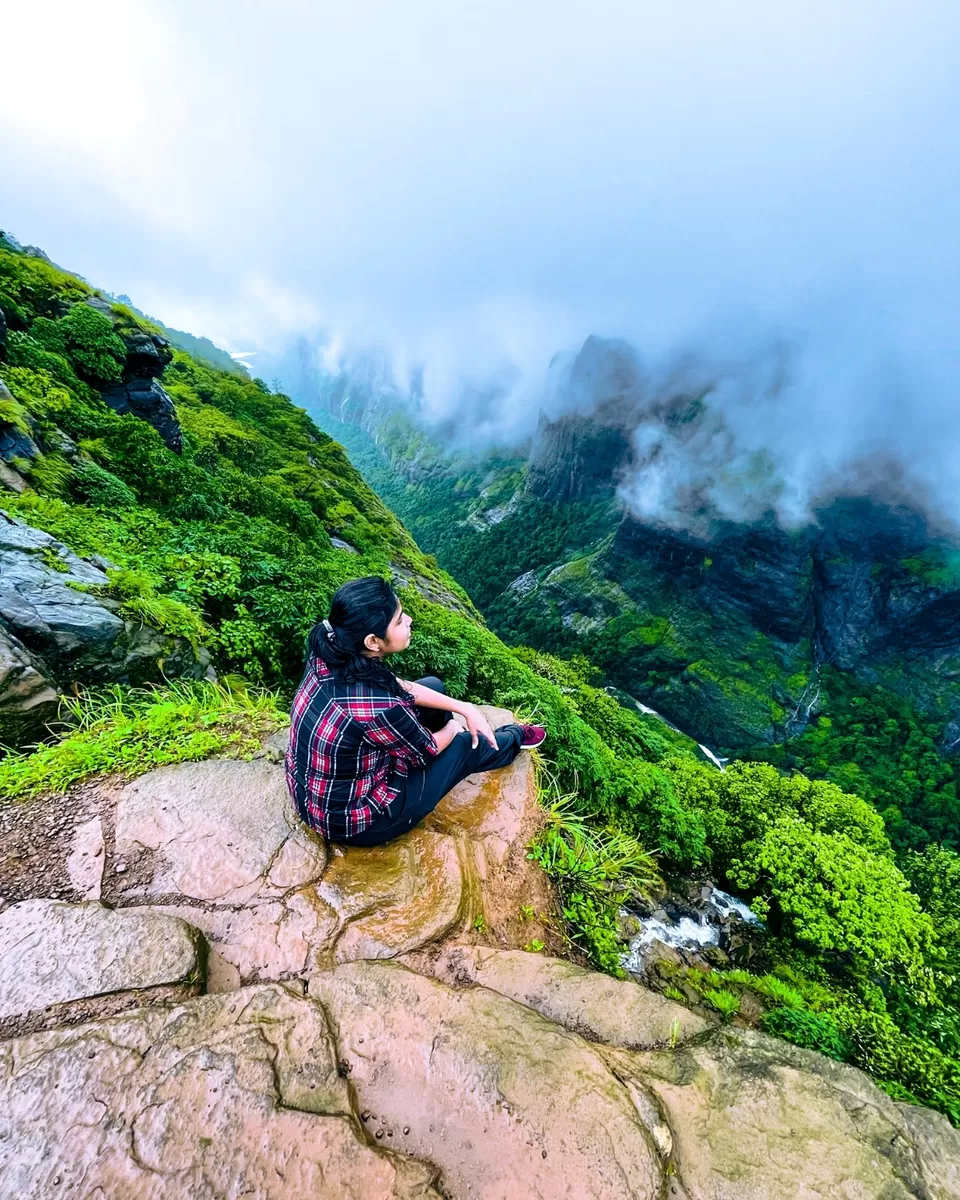 One of my friends accompanied me here. As we were heading towards the valley the moment we take a turn towards the valley, the climate changed. Small lines of road surrounded by dense forest on both side and the huge canopies making it darker, more gloomy , clouds surrounded by, making it more pleasant ride. Also crawling of unusual birds all around and the chirping of the birds were amazing.
I don't remember experiencing something as spectacular as this during any of previous monsoons rides.
We parked the bike near the parking point and started towards the edge of the valley. It is just few steps away from the parking point.
All I saw were the streams of waterfalls making tiny yet beautiful marks when flowing down. Soon it started raining for few minutes and the whole place turned into a mystic valley. Since wind was blowing hard and the clouds were moving with a great force . This movement of clouds cleared the valley for some time and then quickly covered it up the next moment.