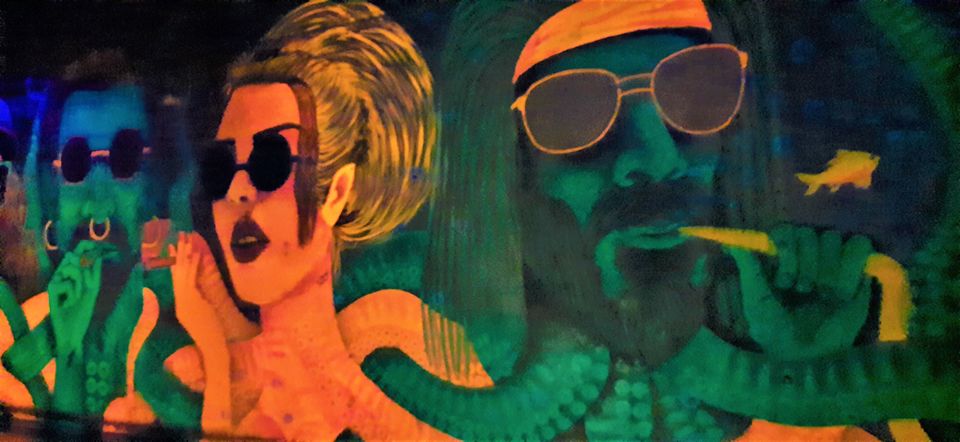 Well, till now you people read all my blogs about the historical places I have been to in the Pink city. There's a lot of art and architecture in Jaipur to explore and there are many stories to learn and increase your knowledge about the Capital city of Rajasthan. But, there's a lot more out there and you would be wrong if you think that Jaipur is only a place of monuments but indeed if you explore it properly, you will find the coziest places to hang out alone and also with people. I have planned to visit Jaipur to celebrate my birthday in 2020. Hence, I have spent most of the time outside than in my hotel room.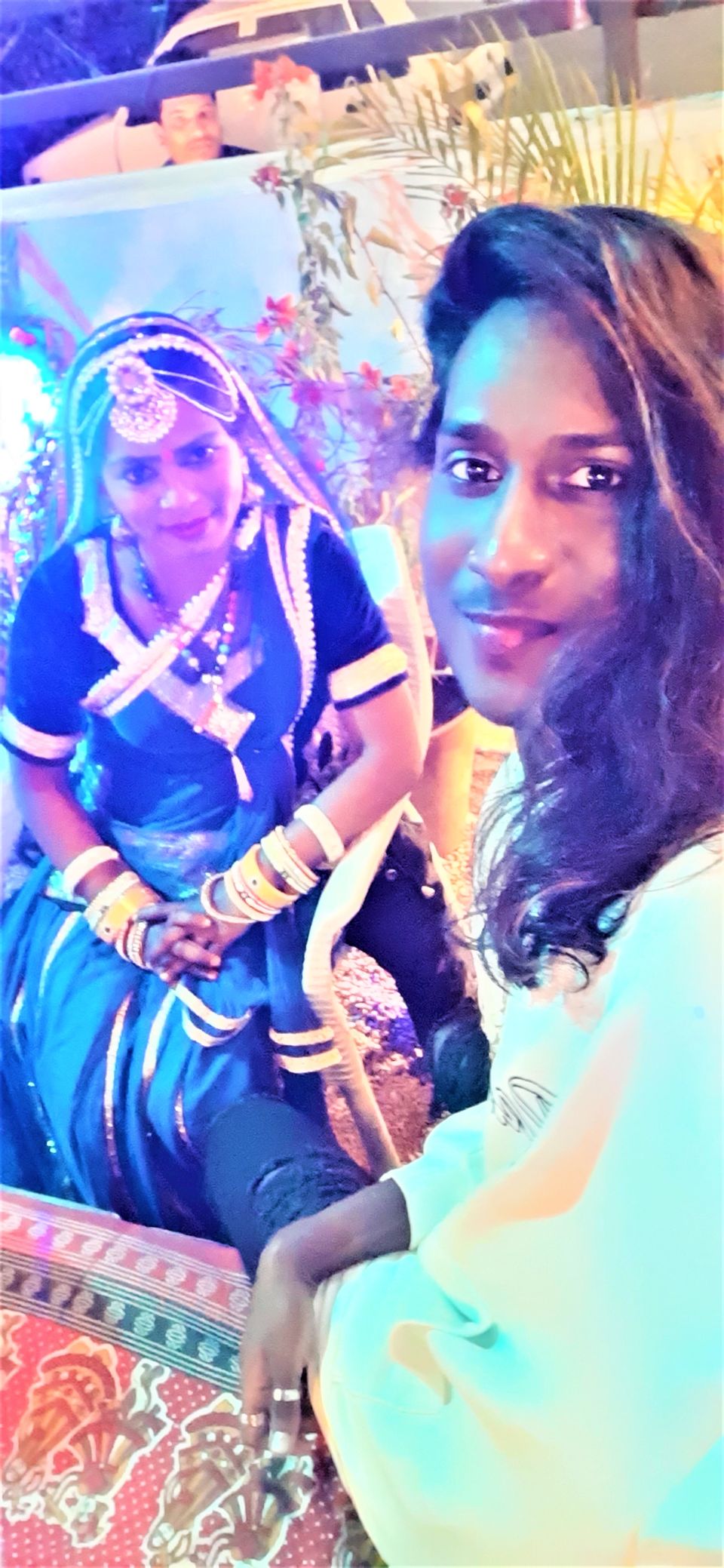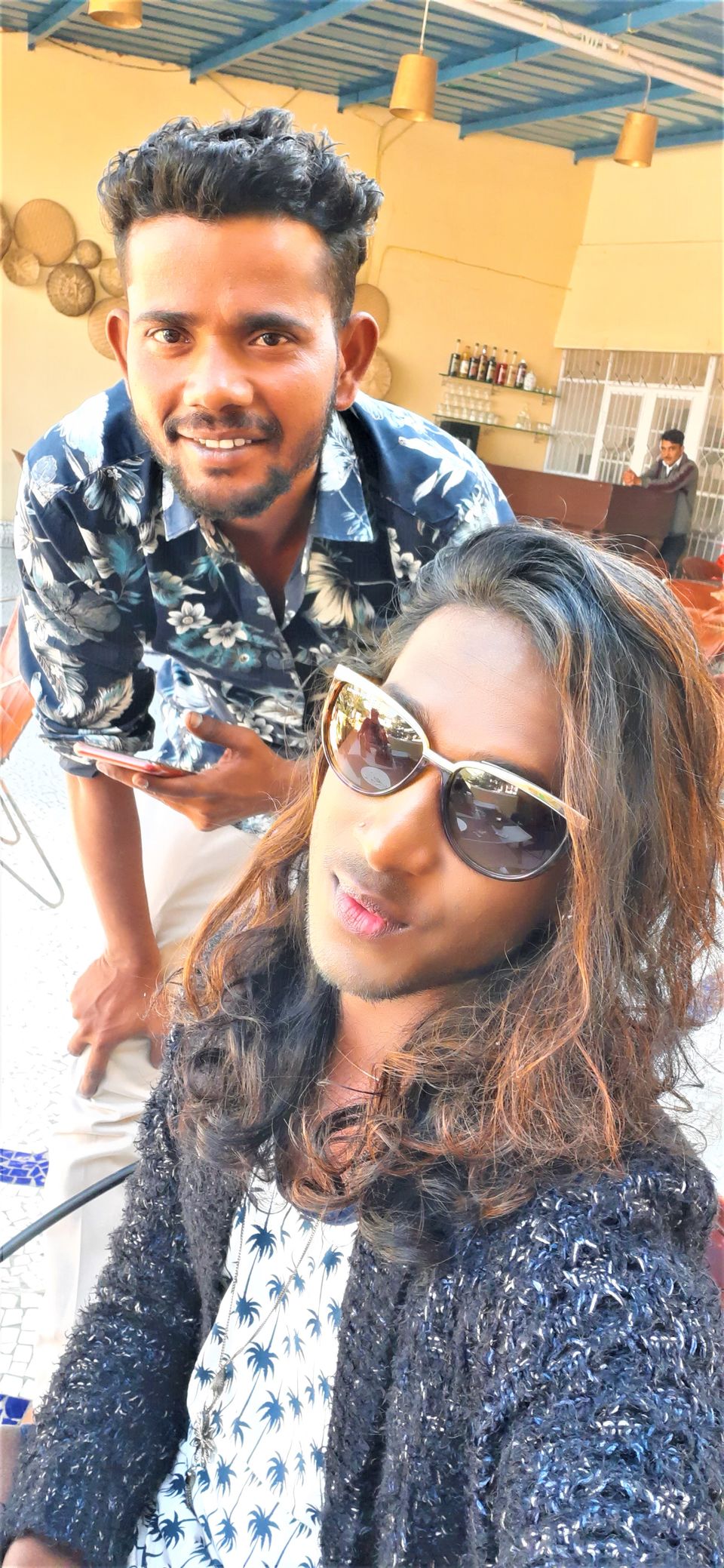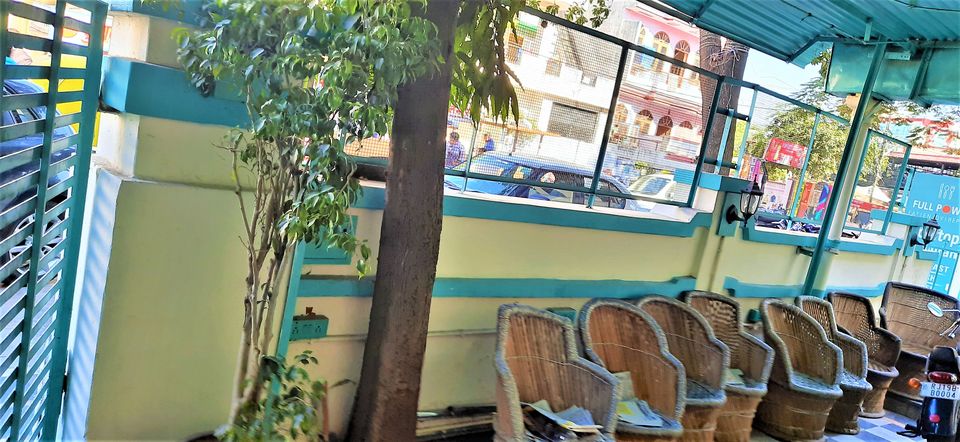 So, I landed on the evening of 26th January from Delhi. I got habituated with facing the dry day issues right before my birthday night, because it's a Republic Day and unlike other cities, Jaipur follows strict prohibition rules. Hence, I ended up visiting a sports bar on 26th night soon after I got freshened up after checking into my hotel.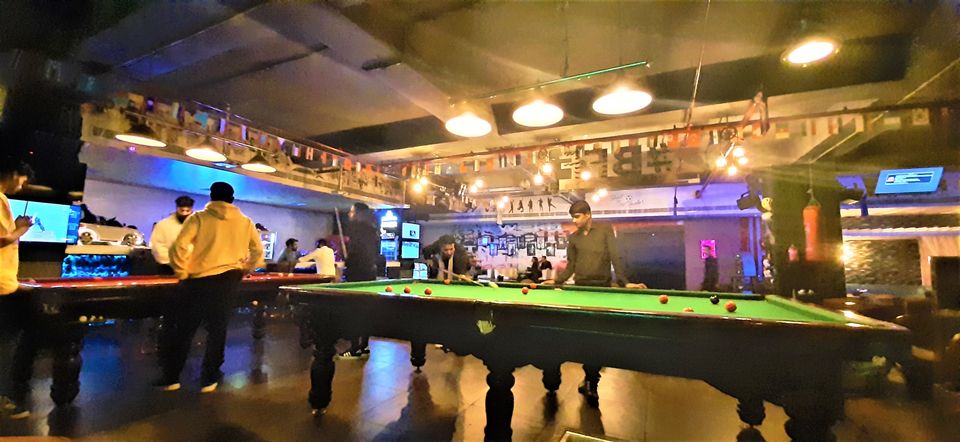 I have been to this Sports cafe and bar called "WTF- Watch Treat Freak". Like other sports bars, this place is filled with games, snooker, bar table, and heavy cushion and a small dance floor too. But the interiors were funky and I fell in love with the neon thematic smoking room. The posters were bold and cool enough to spend some time. I had to order a Mocktail and ended up having a Pina Colada, a best vacationing drink regardless of the seasons and locations. I started with it and enjoyed watching pool ball for a while and spent some time in appreciating the flavored hookah.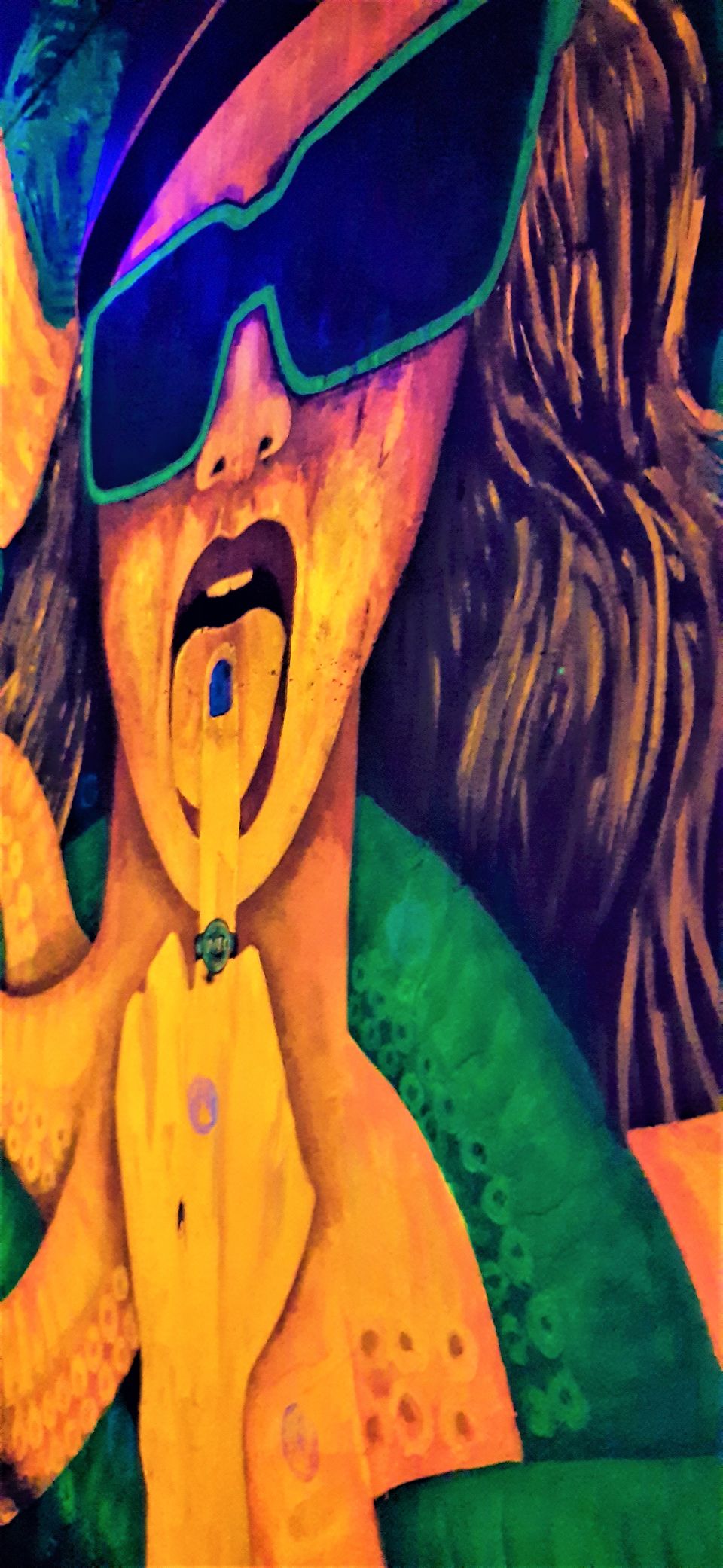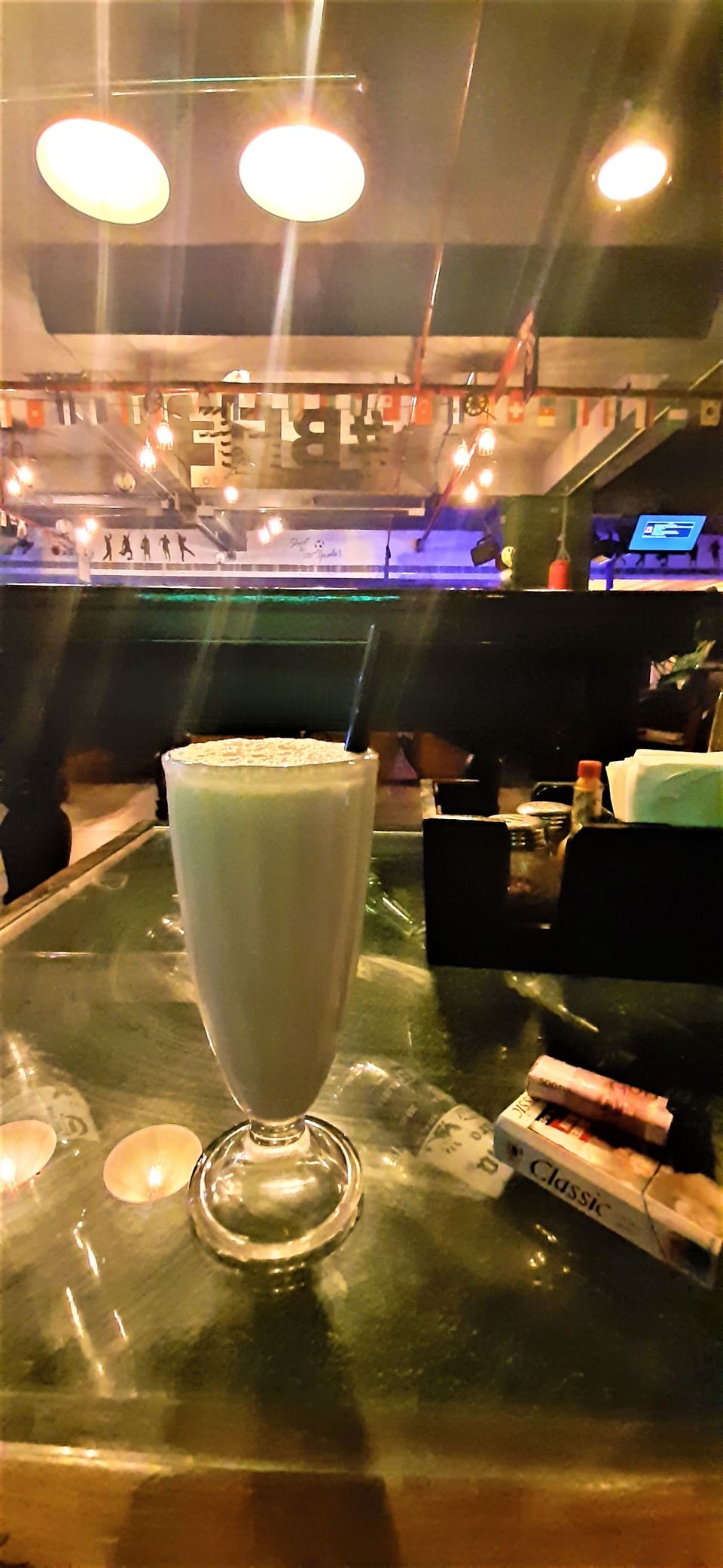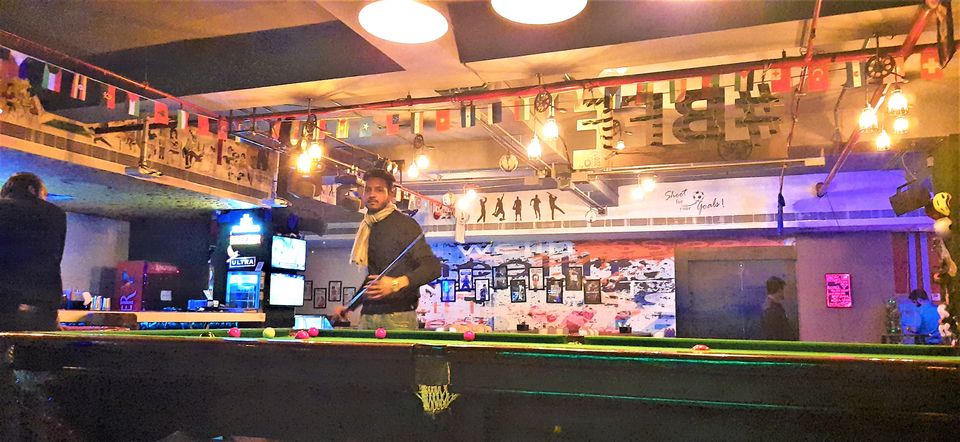 The place is indeed huge and it lies on the third floor of the Man Upasana Plaza, which is nearer to the Jaipur Railway station. I thought the nightlife wouldn't be that exciting but it was sort of happening on a dry day too. Hence, I started loving the city which witnessed my 26th birthday. If you feel bored of seeing monuments all day, come relax here and enjoy the nightlife of Jaipur, if you are a lover of sports bars.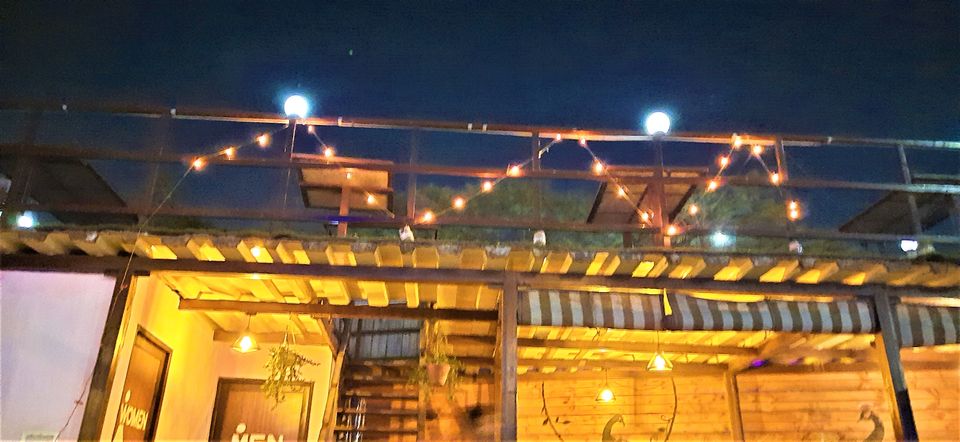 And then the next day, which was my birthday, after visiting hell lot of palaces and forts including, City Palace of Jaipur, Amber Fort, Jal Mahal, Hawa Mahal, Panna Meena Ka Kund and a lot of shopping, my cab driver and my tour guide wanted to celebrate my birthday and on their suggestion I have gone to this unexpectedly beautiful place called "The Peacock Bar and Restaurant". This is a rooftop bar, but unfortunately, as it was Monday, they didn't allow the rooftop but I had my best time under the sky on green grass with cool tables and especially the Rajasthani Artists.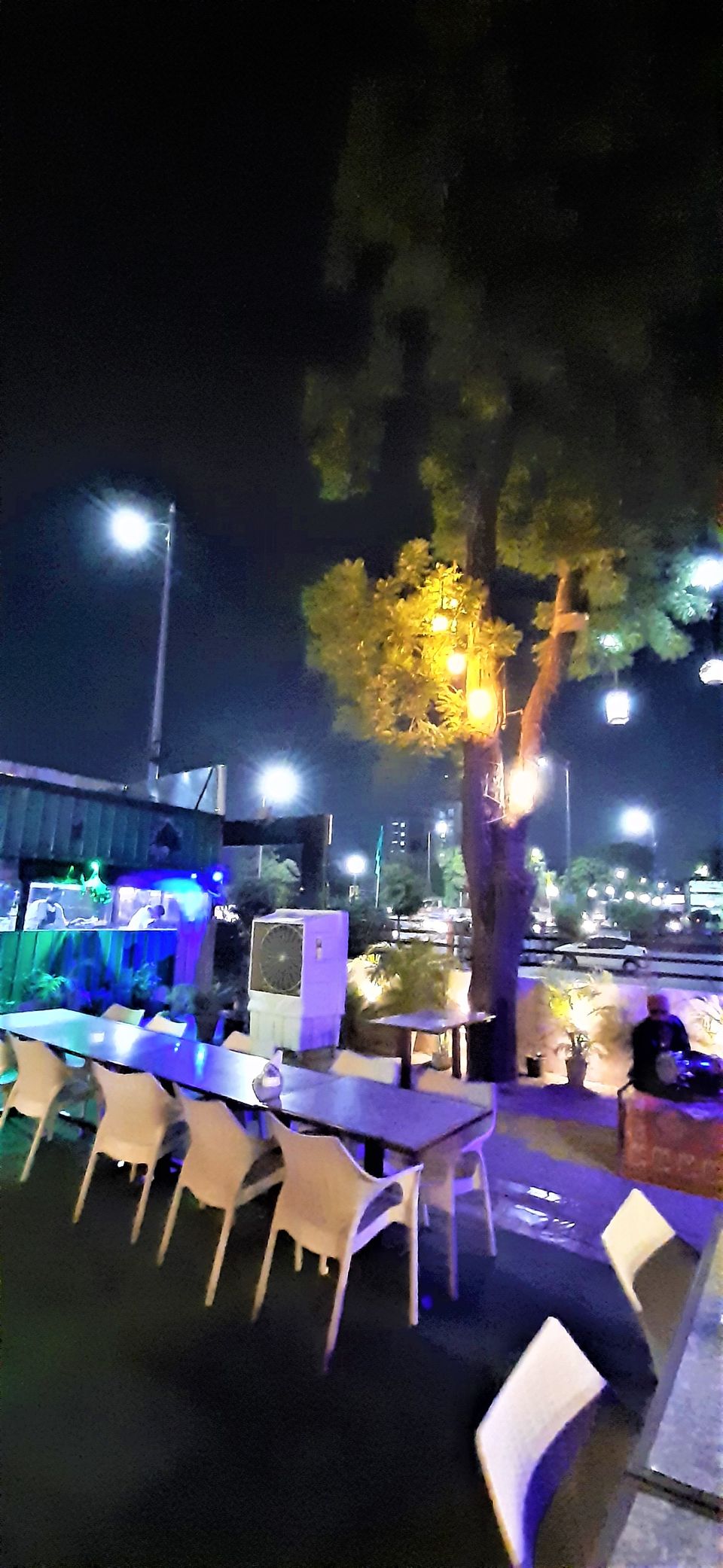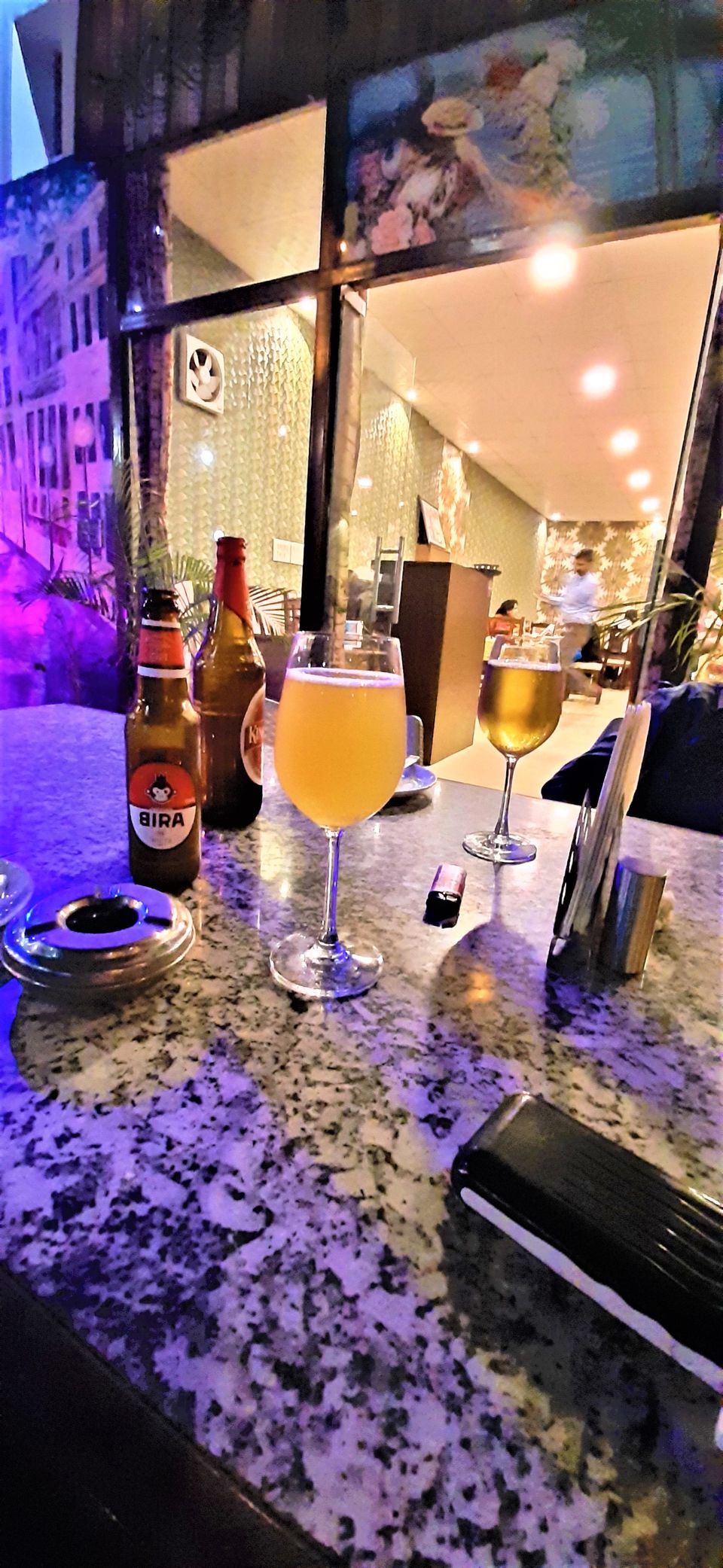 It was overwhelming when those singers and a beautiful Rajasthani Dancer sang songs for me, wished my birthday through singing and dancing and the best part was I danced with that extremely talented woman who carried her artistic personality so well. This particular restaurant always welcomes visitors, wholeheartedly, without judgment and criticism. I could see so many foreigners visiting this place and being an openly gay guy, I received much love than expected. I couldn't take a lot of pictures, because I was enjoying the moments with beers, food, music, dance and especially the love of people.
The next day on 28th January, my schedule was packed up with visiting two largest forts of Jaipur, Jaigarh Fort, and Nahargarh fort. My energy was drained off after visiting these extremely humongous and gorgeous palaces and forts. I had my lunch in the evening at 4:30. Imagine, how badly I roamed around the city but all the tiredness vanishes soon after I stepped into this restaurant called "Jal Mahal restaurant". I went to this hotel back to back for two days through the connections with my tour guide and cab driver. The people in this restaurant were very friendly and made me comfortable enough.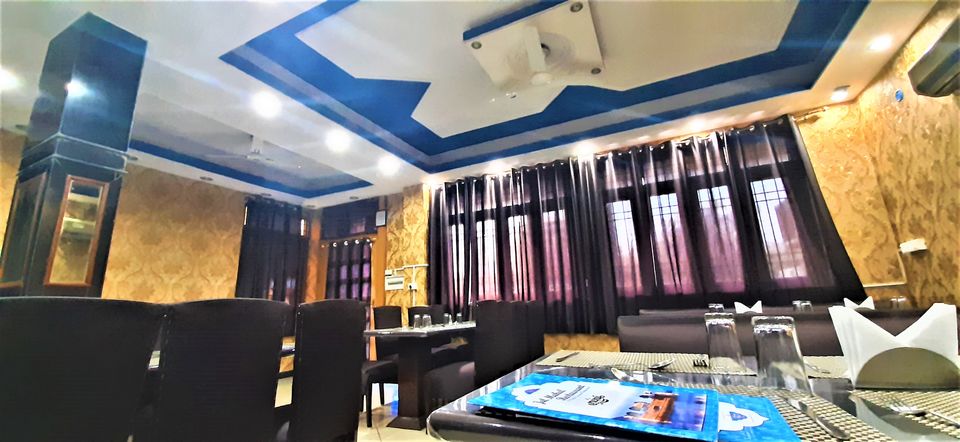 The restaurant owner Faizy and I had too many great conversations with their Rajasthani style food. I couldn't eat much because of my diet, but whatever I tasted here, it was utterly delicious and so authentic. I ended up making pals with too many people in the same restaurant. I visited all alone and before leaving Jaipur, I was bidding byes to more than 12 people. The localite of Jaipur were very cozy and they made me feel like home and they pampered me so much. Of course, I could say I did get some special attention because of my lifestyle. Everything apart, my lunches over here went well. This particular restaurant exists near to Jal Mahal, which is the center of Jaipur.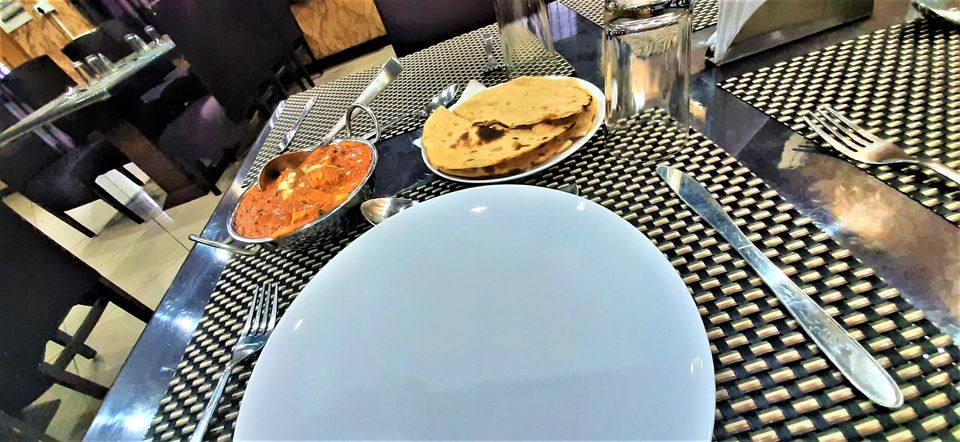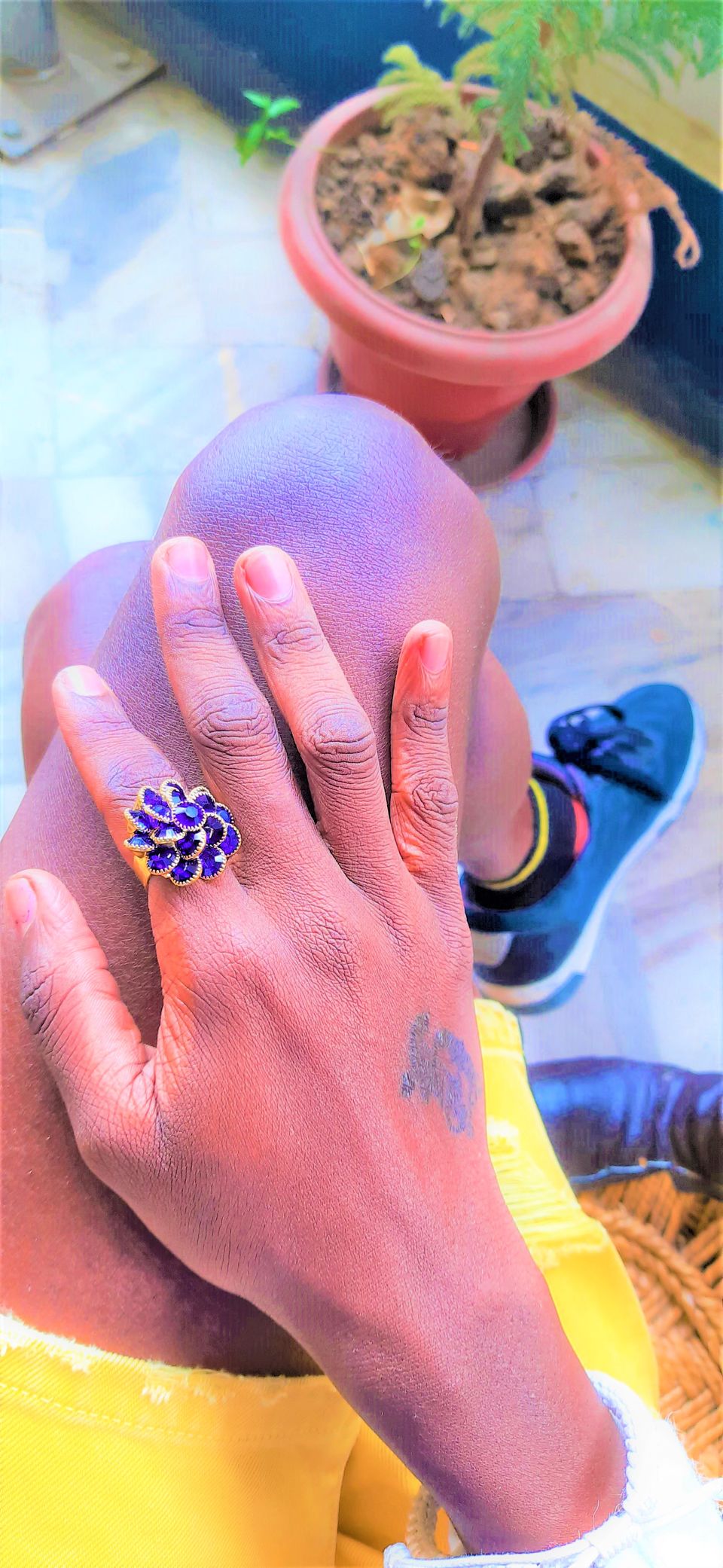 But my breakfasts and dinners were always in my hotel, the place where I checked in. That place is nearer to the railway station, in Sindhi Camp. Named, Hotel Galaxy Inn, this hotel has a rooftop restaurant too. Most of the time, I used to spend at this restaurant. I used to order my breakfast and coffees here and used to enjoy the rooftop view of Jaipur city vibes with smoking peacefully.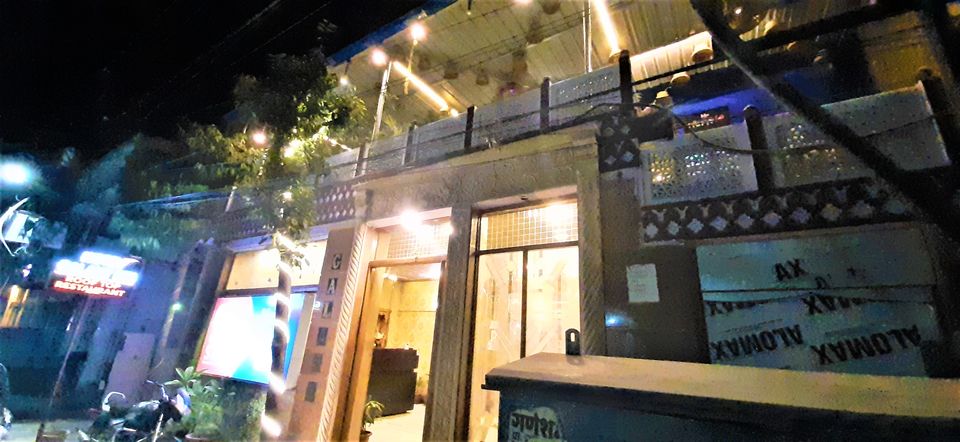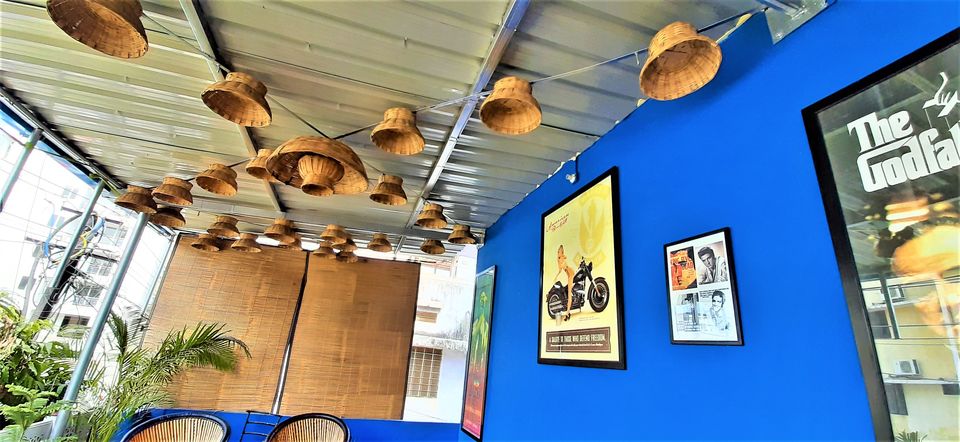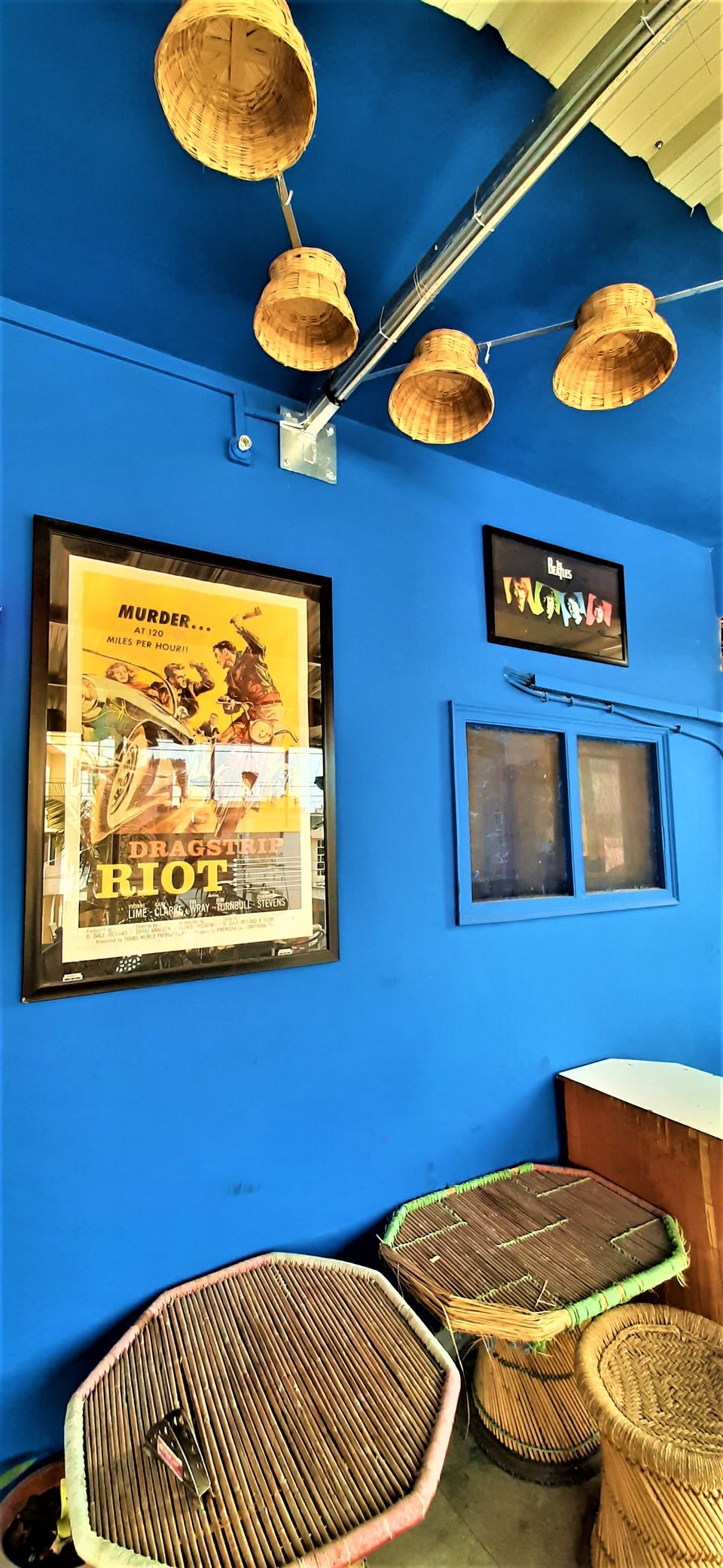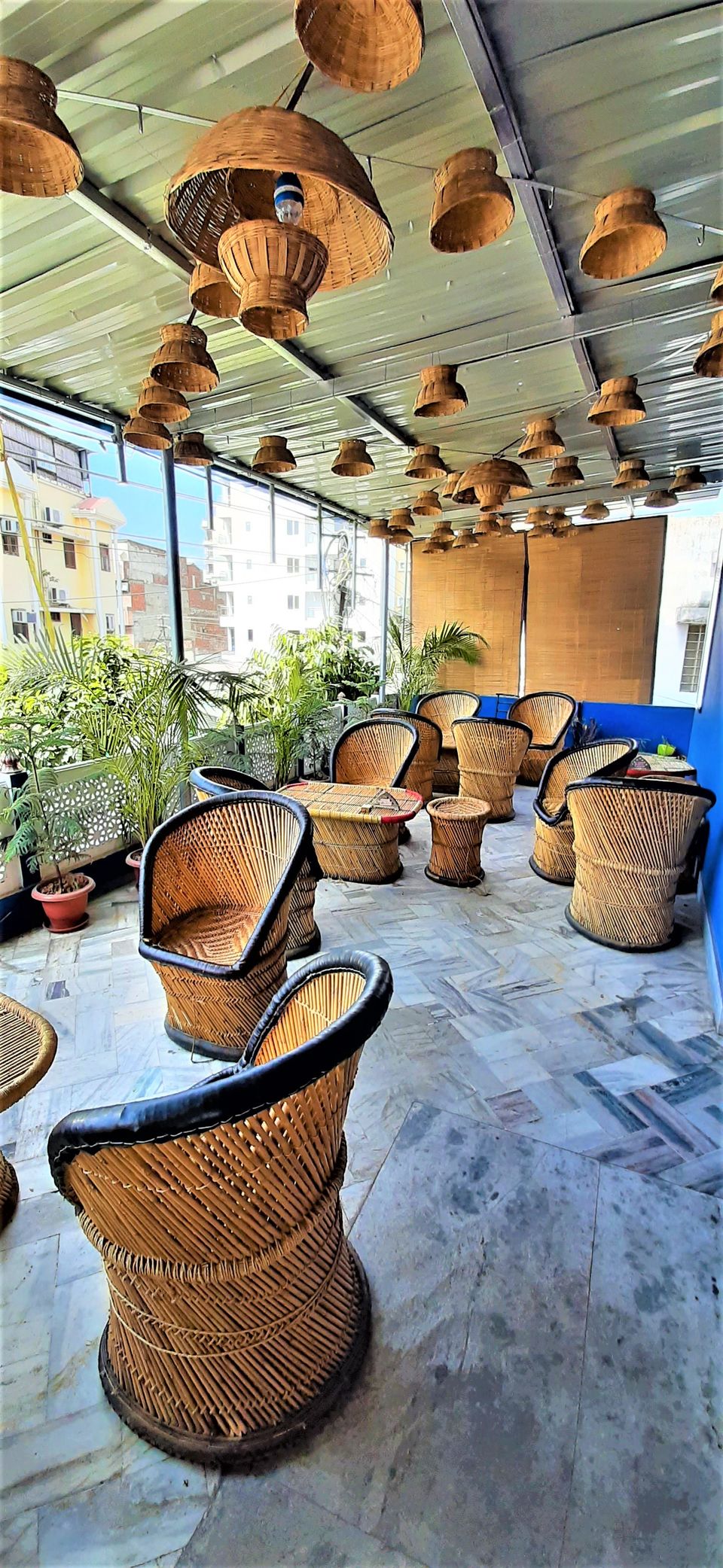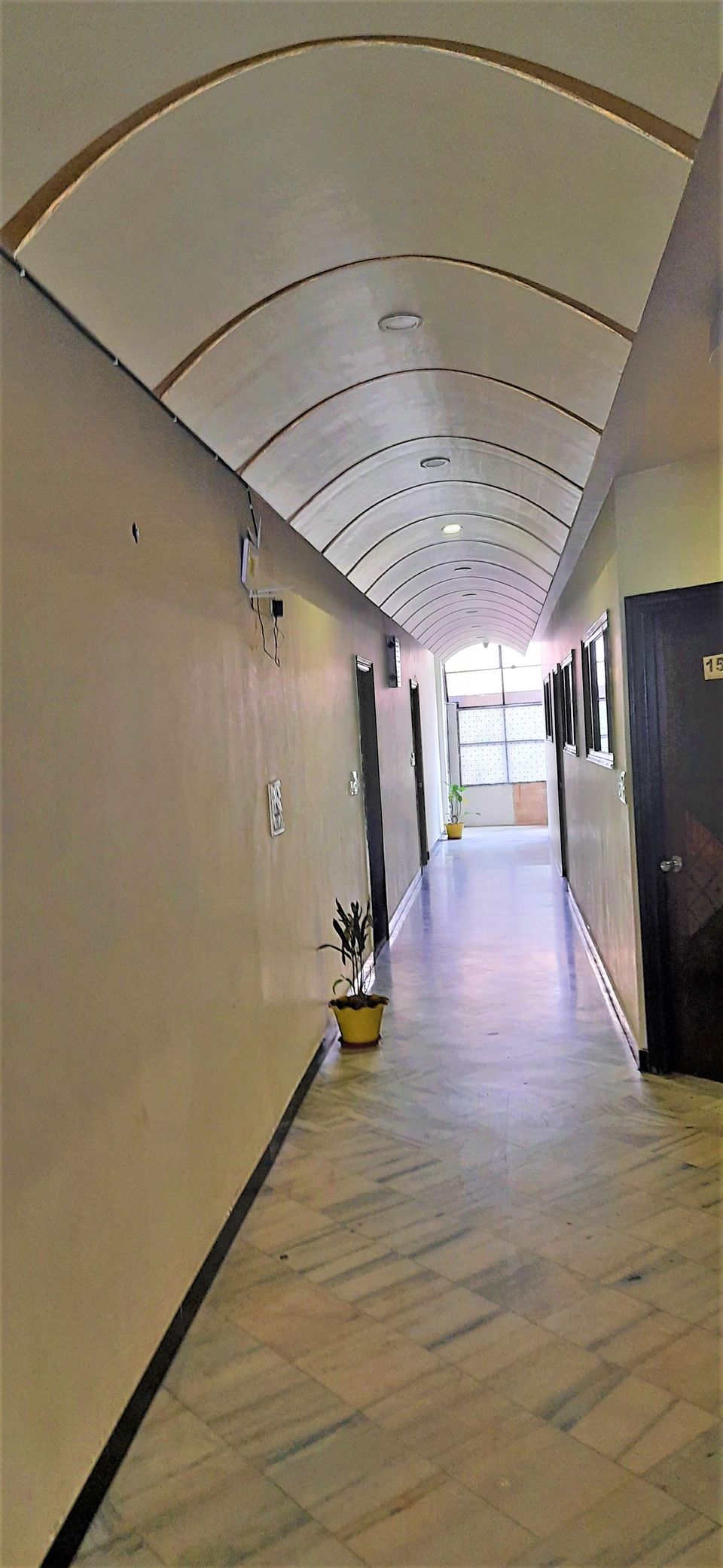 The interiors of this rooftop restaurant attracted me. With its blue painted walls, wooden mesh chairs, Hollywood movie, and Pop artist poster, and especially the village basket theme decorations and on contrary to that the plants and creepers with lights around. Isn't it amazing to spend some quality time alone in this kind of place? It was quite budgeted and I felt so good waking up and bidding a bye for the day at this place in Jaipur.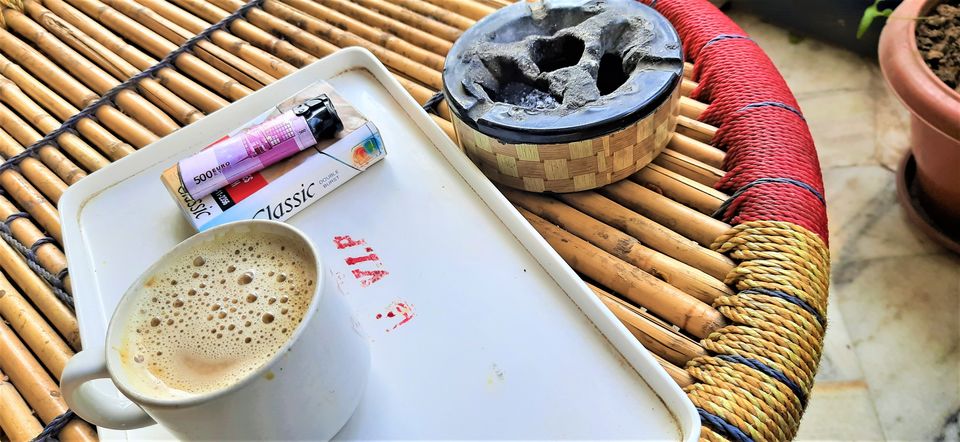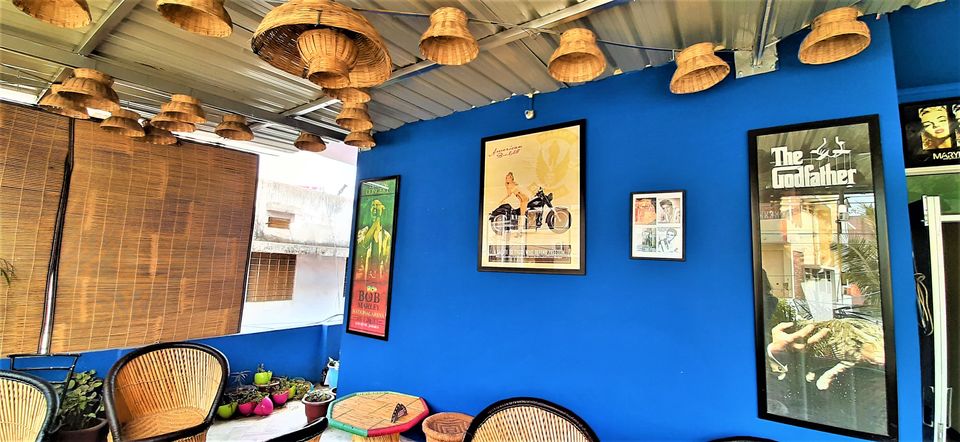 And then next comes, my favorite place indeed. Though I spent here for only two hours, this particular rooftop restaurant with hostel vibes, gave me the relaxation all I craved for after celebrating my birthday for two serial days. It was the day, I planned to leave Jaipur to Hyderabad. It was the last day of my vacation in Jaipur indeed. Hence, on the suggestion of my cab driver who became a dearest pal of mine, I went to "Full Power Restaurant".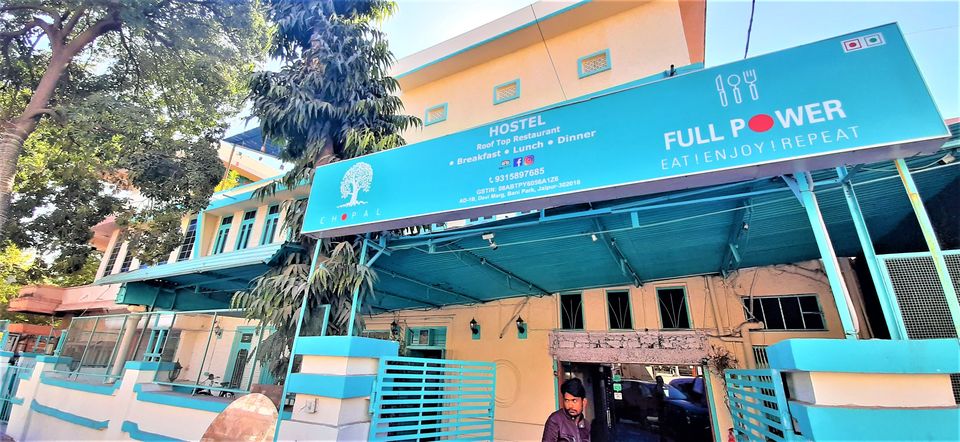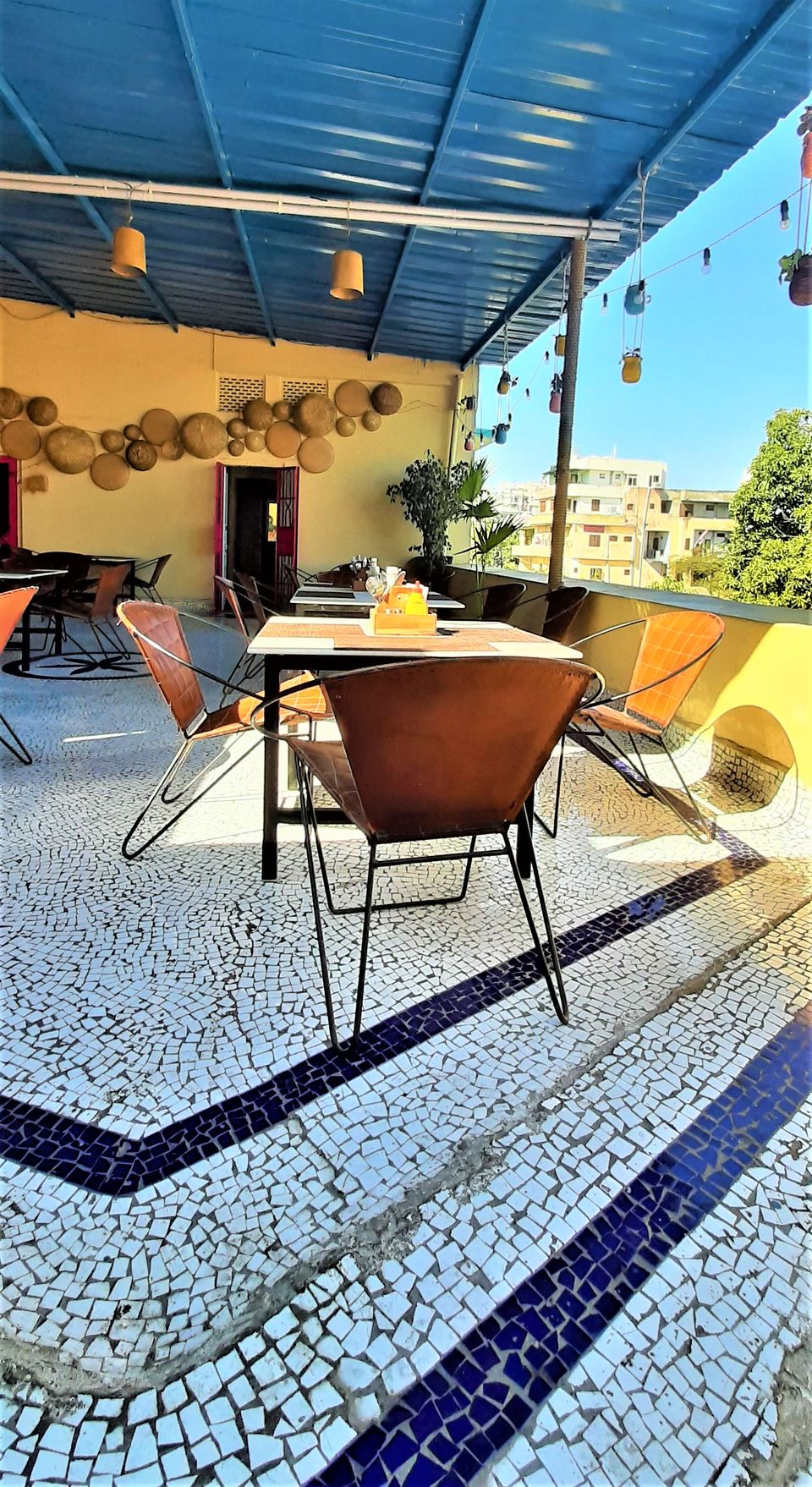 Trust me, this place has such energies to boost people's minds. I met the restaurant owner and he was such an amazing and knowledgeable soul with whom I had too many conversations about many topics. It was really good spending my last few hours in Jaipur at this place and I'm sure that I'm going to start at this place on my next visit to Jaipur.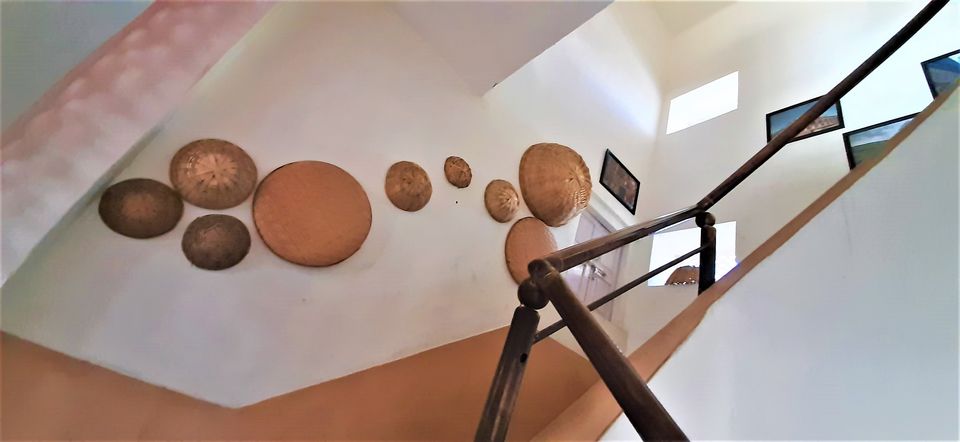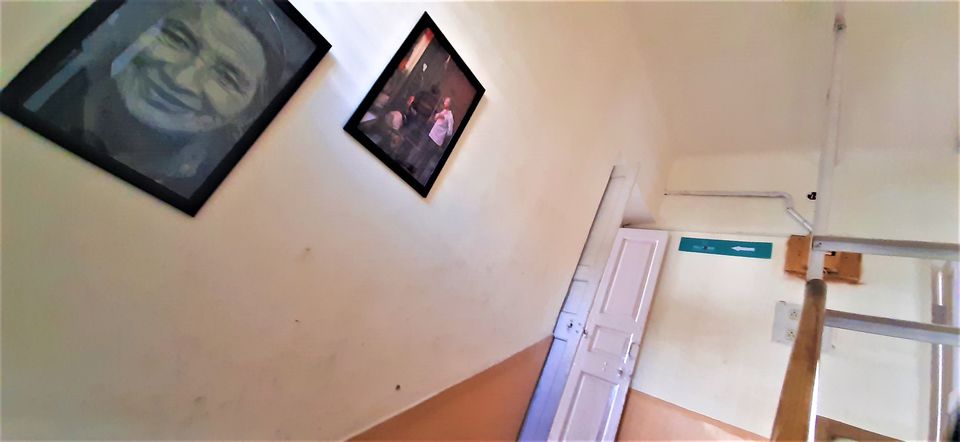 I loved the theme of this whole place. It gives those homely vibes and also a residential environment. I have seen many foreigners and Indians hanging out happily with one another playing indoor games and having food with good music. Well, what else a person needs. Of course, I'm a sucker for such places. Maybe that's why I loved it the most. We have ordered a few beers and some side snacks to just enjoy the place. With the authentic Rajasthani paintings on walls, crisp colored marble floor, the polished glass tables, the finest cutlery, the comfortable chairs, the cute smoking ashtrays, the flexible music (I have asked them to play some songs and they played), the delicious food and most importantly, that rooftop cool breeze of Jaipur, all these elements made me fall in love with this cozy place.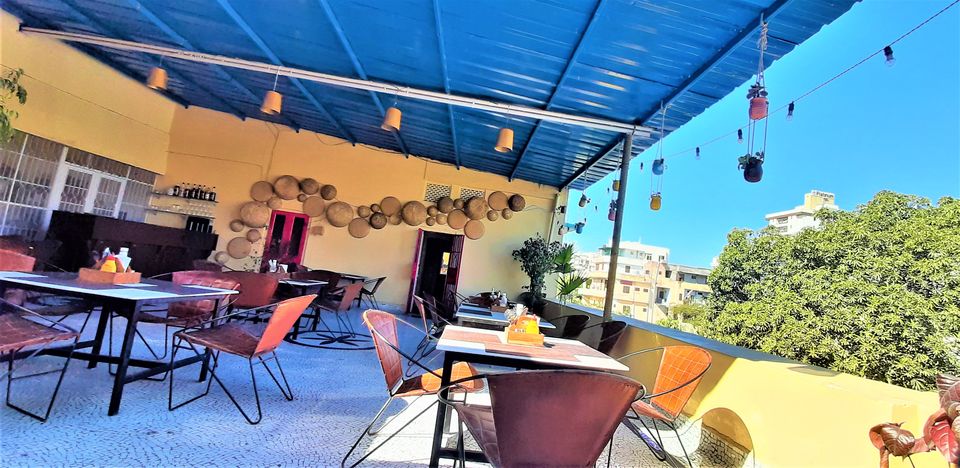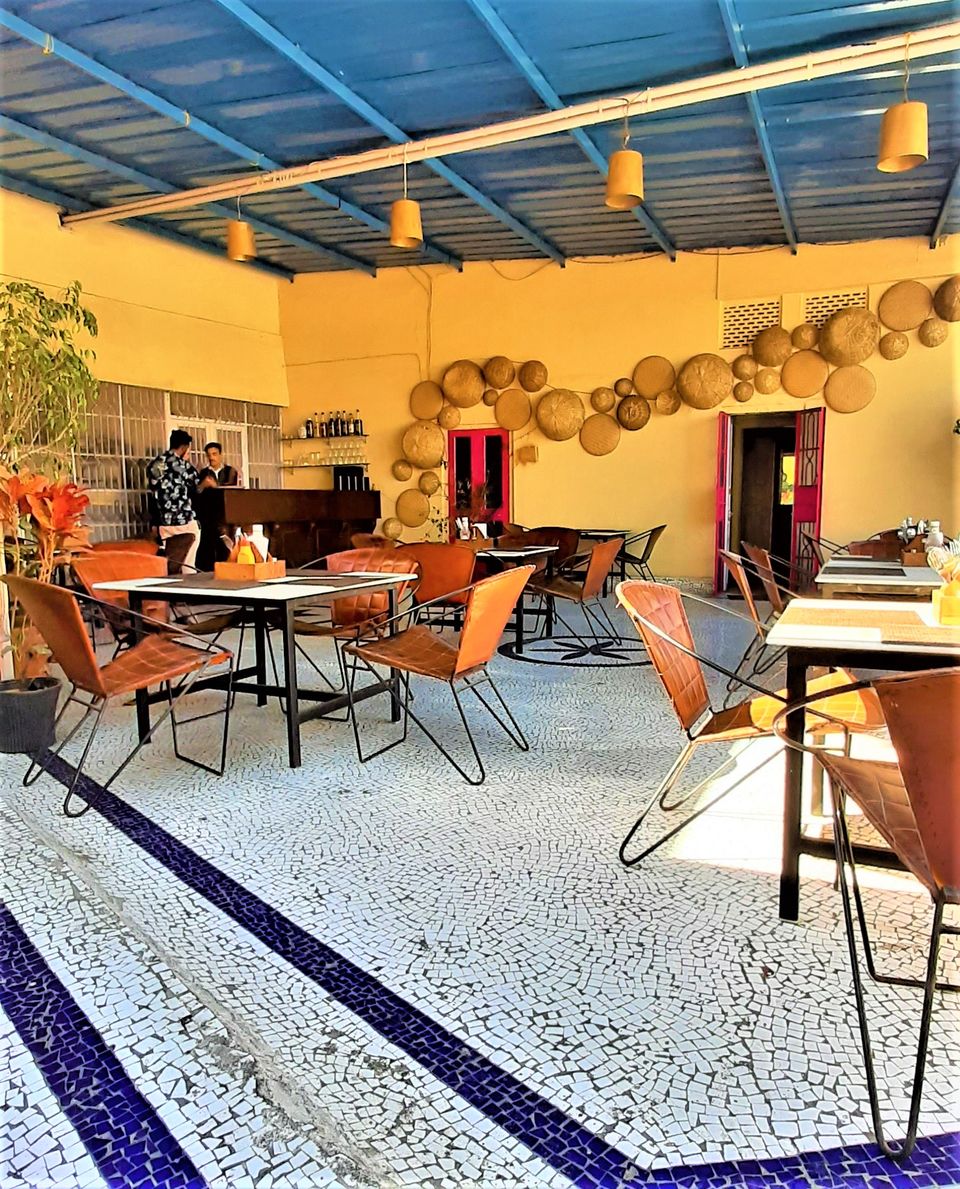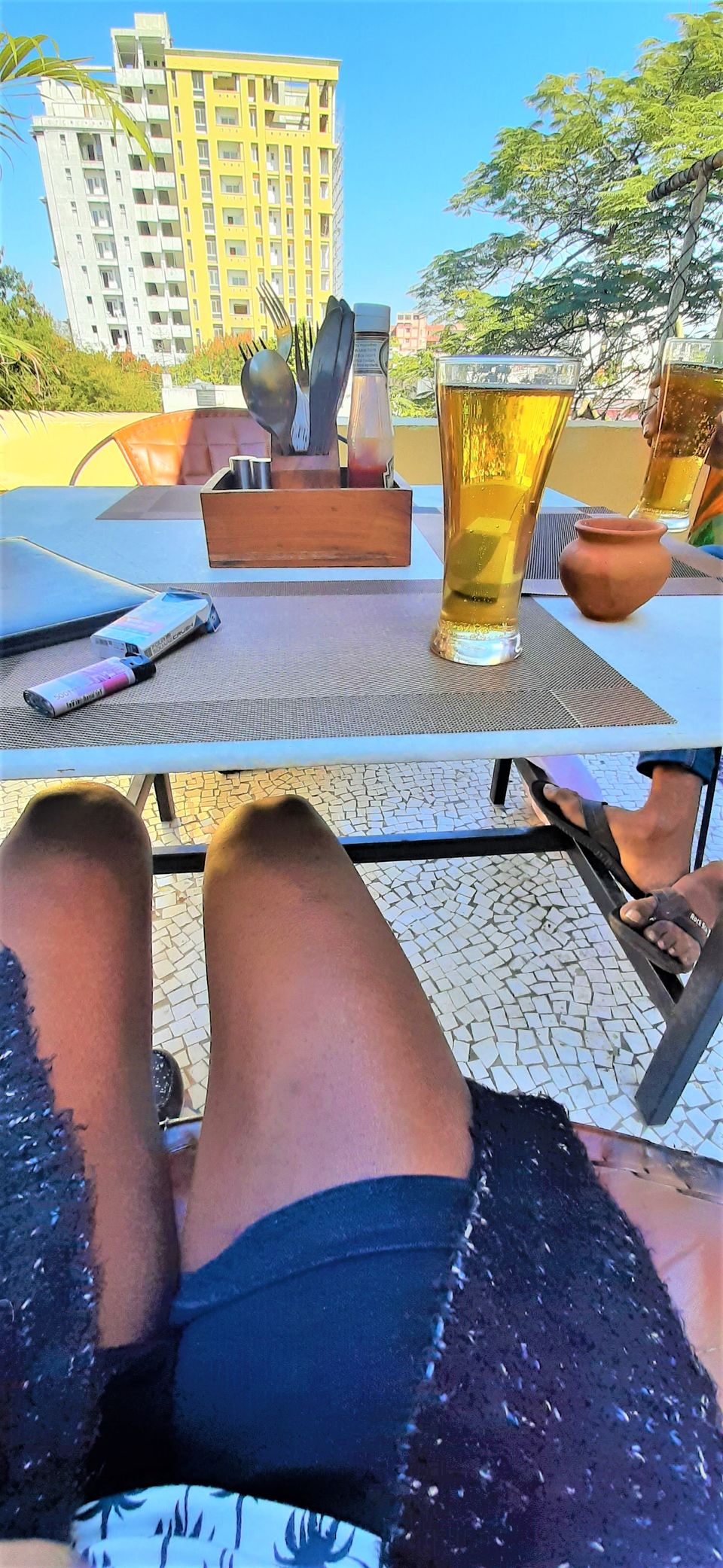 I couldn't get much time to explore many other places in Jaipur because of my perfectly planned schedule. There are many places like these to explore but that can only happen if you get good people to show you places and make you explore the authentic Jaipur. It couldn't have happened that easily if I wouldn't have met these truly awesome people in Jaipur. A special thanks to my guide Abed Khan and the person who drove me all the time in car and tuk-tuk, Sahil Khan and all the beautiful souls I met on my trip to Pink City.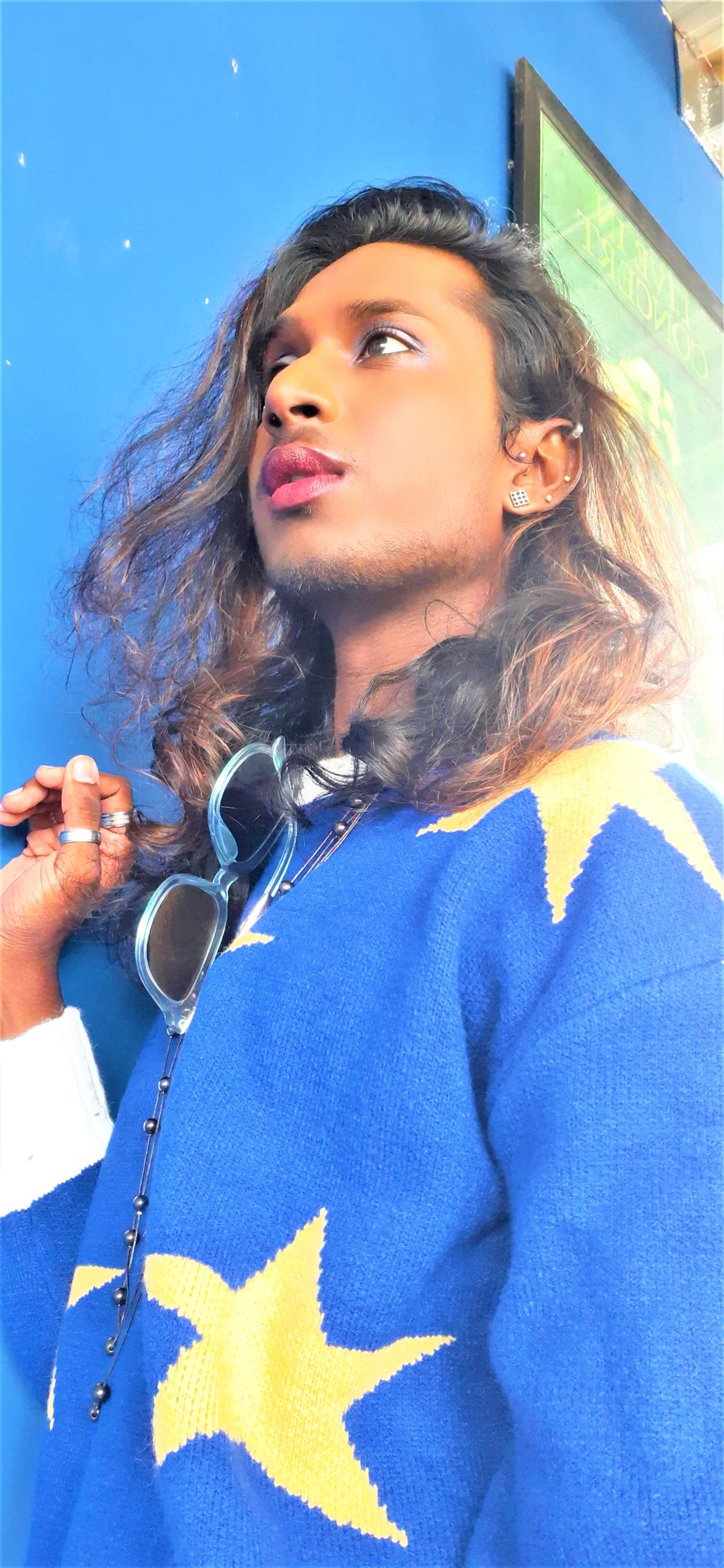 Always, open yourself more, so that you can come across many kinds of people in your path who can make your destinations happier and safer too!