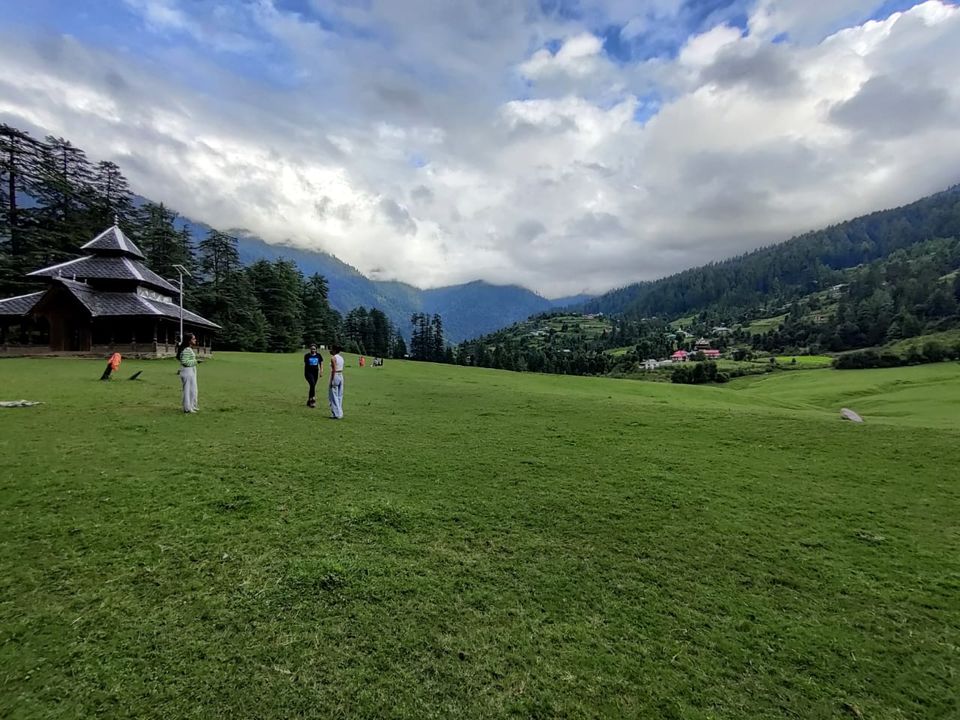 Life is one happy accident. Why should travelling be any different?
Two weeks back, work took me to Jibhi. Stationed there, I did a good round of the Banjar and Tirthan valley. To say the least, I was amazed. Especially Tirthan. And thank god, not much tourists have been there yet.
Once done with work, I wanted to spend another day relaxing. I had initially planned to take up a river-side stay at Gushaini. However, a night before, someone told me about this place even many local Himachalis haven't visited - Shangarh.
A two hour drive from Jibhi, and about 15 kms uphill from the Sainjh town, Shangarh is easily Himachal's one of the best kept secret. While the lush meadow is the highlight of the place, there are many more things to be do around. I was there for just a day, so fixed my gaze only on the meadow.
As you enter Sainjh valley, the wide levelled roads will amaze you. Thanks to one hydro-power project, you'll have well-paved roads till Sainjh village. The road after that is quite fine as well, clocking altitudes as you go along. The last few miles to Shangarh is steep climb, with roads narrowing down to less than single lane. Besides the adventure, the view of the valley increasingly becomes mesmerising as you climb up.
Shangarh is the at the end of this road, at the top of the hill. After that the Great Himalayan National Park starts. I heard stories of the rich flora and fauna (wildlife, to be accurate) of the forests on the top. There are some nice trekking routes, I was told.
The meadow is right at the entry of the village. And there are a few homestays around. As you keep climbing the road becomes challenging to dangerous. at one point. The Forest Guest House is at the end of the road. And a few accommodation options as well. My driving abilities ran out about a kilometre before I reached the peak, so I settled to a homestay around the meadow.
The meadow (called maidan, locally) is overlooked by pine-covered hills on all sides. It has a Shiva mandir at one corner (the maidan is the private property of the deity). The grass over the rolling landscape is so perfect that it looks like made and managed by some modern-age urban planner firm.
If you are looking at doing nothing, absolutely nothing, for a day, this place should be on your list. That's exactly what I did, nothing! I just sat around the meadow for the entire afternoon, gazed at the emptiness, heard the incessant chatter of my mind till the symphony of the crickets took over.
Shangarh, like all beautiful things in life, happened to me, while I had other plans. And I'm so glad it did. I hope serendipity hits me again sometime soon. Till then!