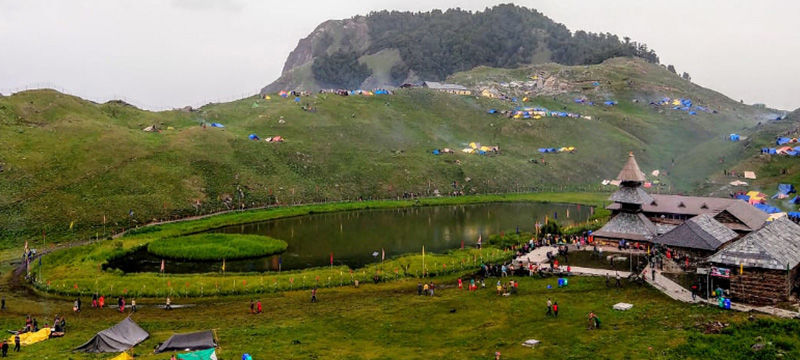 When it comes to travel, I never rely on travel agents and their good for nothing packages. I love to explore the unexplored all by myself. So, I took this weekend trip and managed to explore a lottt within just 3 days. It was legen...ah wait for it...DARRRYY! So hop on for this virtual tour and see for yourself.
I took a Volvo bus from New Delhi (it's handy to book a bus from red bus, costing somewhere between Rs. 800-15000 per person) on Friday. I de-boarded at Mandi bus stop after a 10-hour journey and took a lift till Baghi- it is the starting point of the mighty Parashar lake trek. I reached Kisna cafe at Baghi. It is indeed a beautiful district with a river flowing all across. Kisna cafe's lemon tea is to die for! I relaxed alongside the river, clicked few pictures, and started my trek. ( if you arrive late at Baghi for some reasons, don't worry, you can easily hire a taxi(Rs. 1500) as the road is motorable, which means you take your own vehicle till Parashar lake too!). Do not go for a guide as what is trekking without some thrill of getting lost in thick jungle :D Jokes apart, you will get lost, but only in the beauty of the trail leading to the summit ;)
it is normally a 4-5 hour easy trek. Finally, I was welcomed with the prettiest Sunset views and I stayed at the Kisna Camps( remember the lemon the shop at Baghi ;)..) When you trek, camping and bonfire are something which act as the perfect flavouring agents to your adventure. Well, I was offered all of it. A dome tent with a sleeping bag, bonfire, music and 2 meals at Rs. 800.
The most amazing thing about the stay was the marvelous night sky. You can spot the Milky Way naked eyes and get some great shots!
In the morning, I went to take a stroll to Parashar Lake. It has got a glamorous view even when it is not covered in snow!! Try walking around the entire boundary of the lake to have some great clicks of the temple too.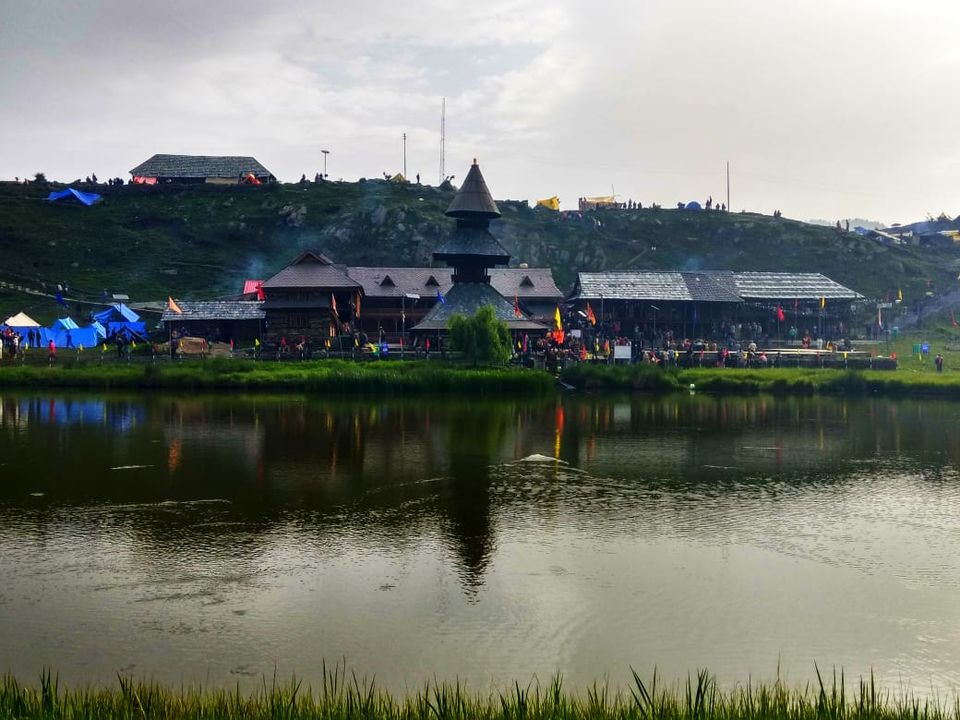 After a bit of leisure and photography, we headed back for the descend. It was a smooth 3-4 hour trek. As soon as we reached back to Mandi, we took the local bus to Banjar and then took another local bus to Jibhi. You can take a personal taxi from Mandi too (Rs. 2500) but I preferred to save my bucks. This journey will take around 2 to 3 hours. The locals can help you a lot to know about the buses timings and routes!
I had pre-booked the Mystical Woods camp with meals (Rs. 1000) and the bus dropped me right at its entrance. This campsite has comfortable Swiss tents with common washrooms. The gushing river flowing along the campsite makes it absolutely lovable. Moreover, it is 100m away from Jibhi Waterfall.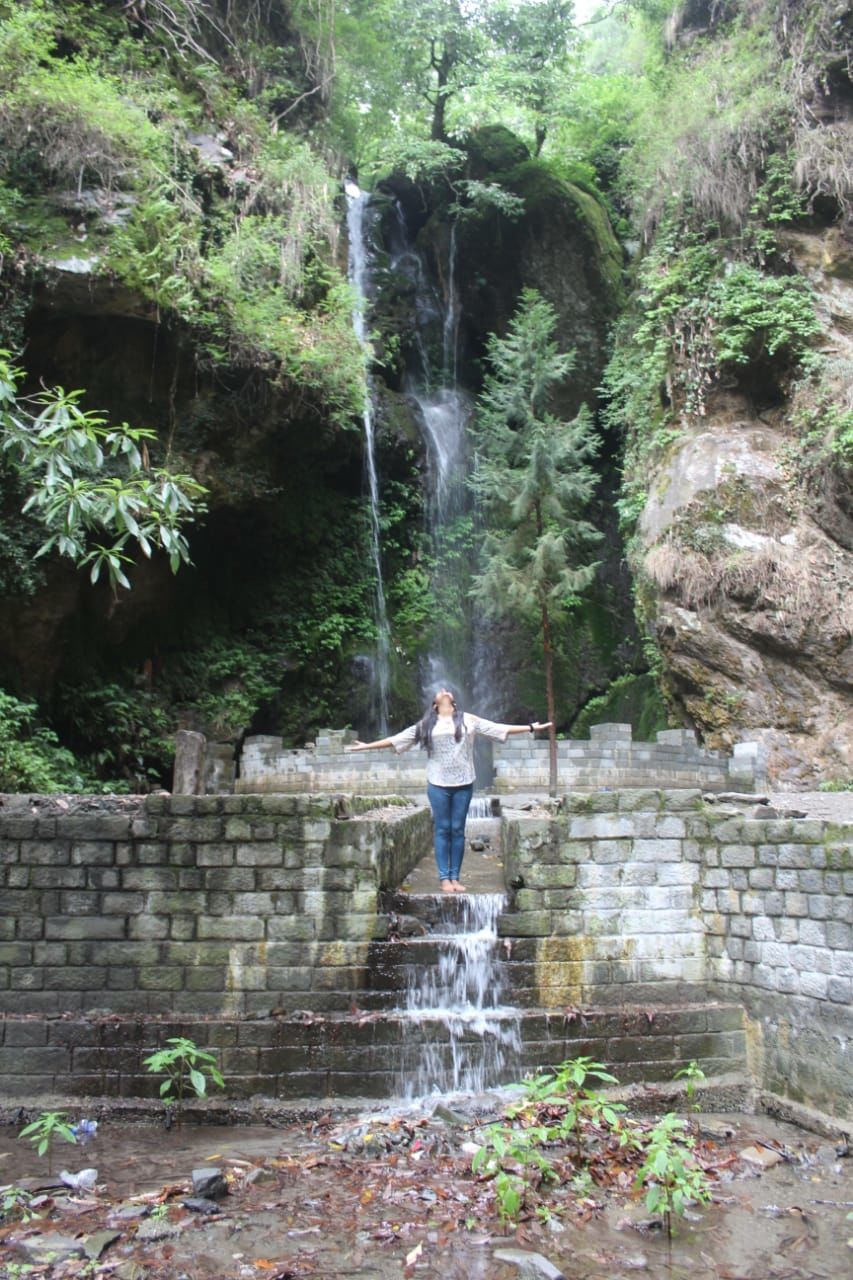 While many prefer to stay at Tirthan valley, I went for Jibhi and I am so proud of my decision. The unexplored valley has so much peace to offer. With lushing green tall trees, curvy roads, to cloudy calm skies, Jibhi can take your heart away! I left mine there! <3 The Sun was about to set when I walked to the Beautiful Jibhi waterfall and roamed around the streets of Jibhi.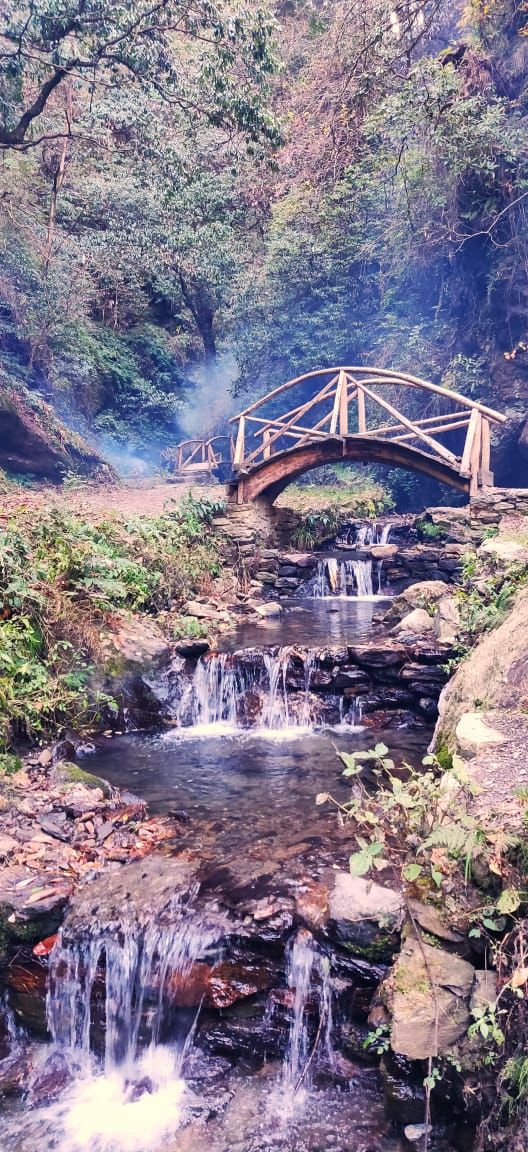 Well because we had our return tickets booked for the night, we left Jhibi and hitch-hiked till Tirthan valley. It is the home to remarkably stunning rivers and the Great Himalayan National Park (GHNP). You need to at least have a week to explore it. You can choose to stay for a night and appreciate Tirthan's beauty as well.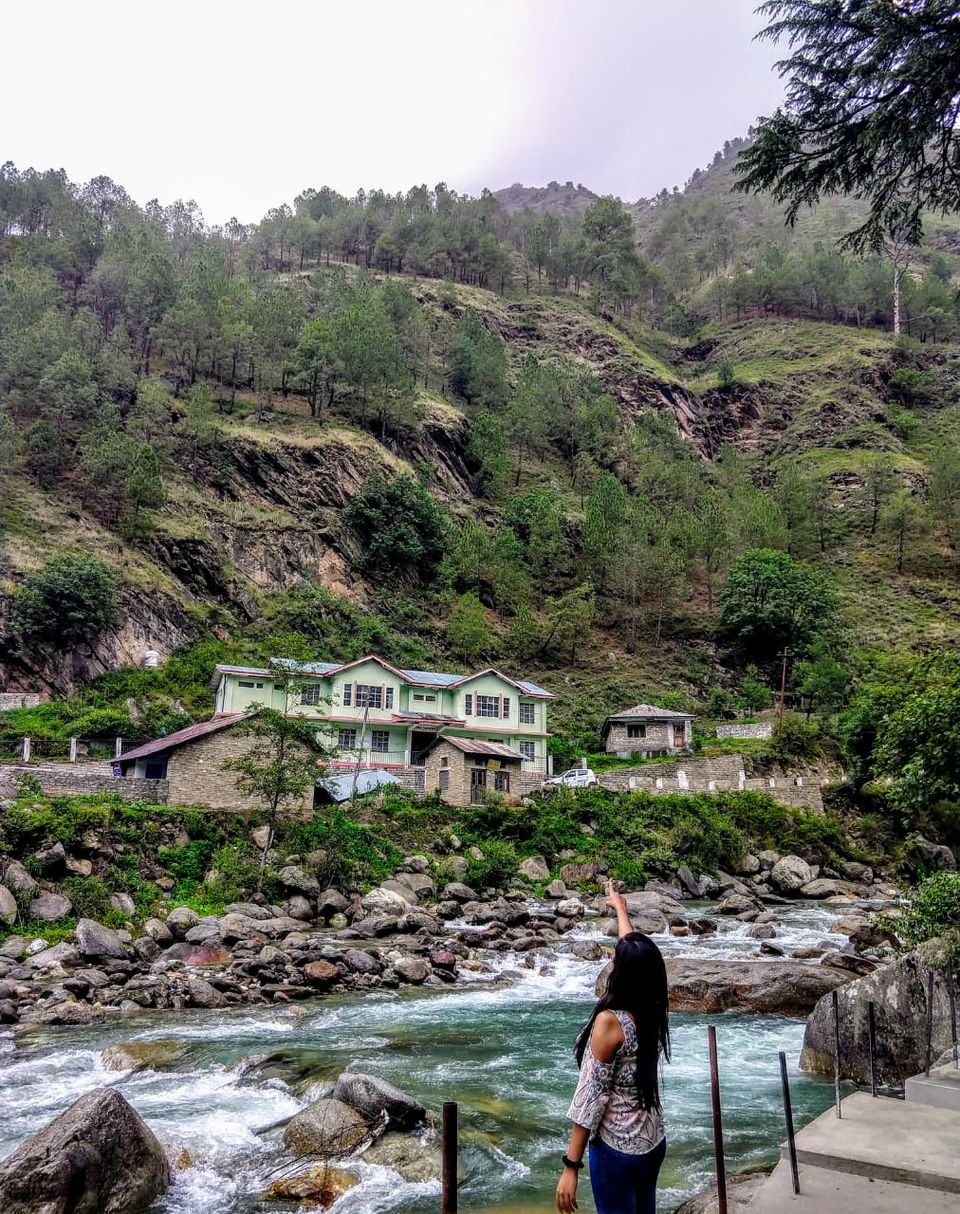 After exploring a bit of the valley, this time we took a bus right from the Tirthan valley bridge to AUT. This is one of the bus stops from where we could board our bus back to Delhi. We were a group of 5 friends and we spent just 4000 per person on this super awesome experience.
It taught us to come out of our comfort zone, we saved money yet we enjoyed a lot. So take one of such trips yourself and inspire others! Always remember that the mountains have something extra-ordinary to offer every time you visit them. After all, our heart lies in the mountains!
When I actually reached Jibhi, I got to know about the vastness of exploration and I made a promise to myself to return back for Shangarh and Serolsar lake trek ( I will soon have another blog coming up for this breathtaking trip too)!
You have various options to explore from Jibhi as it serves as the midpoint between Shangarh and Shoja (the famous Jalori pass is nearby from where you can opt for a 2-3 hour easy trek to Serolsar Lake).
I would recommend you to go for the Serolsar Lake trek instead of Tirthan Valley if you just got a weekend or you can explore both of them and leave Parashar Lake trek for the next time altogether!