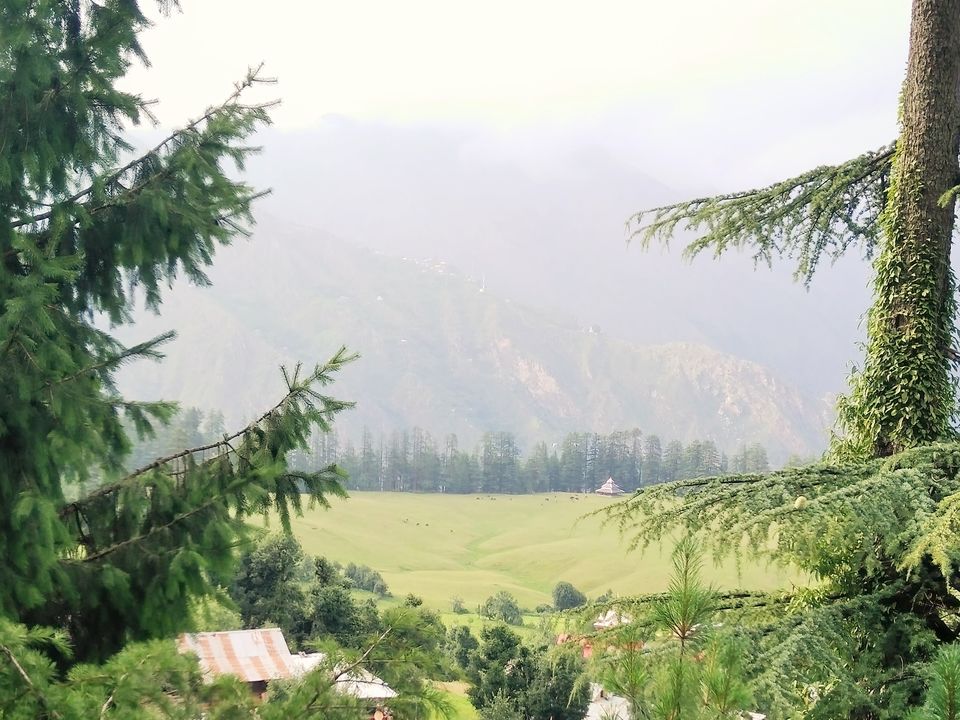 Near the great Himalayan national park in Himachal Pradesh lies a village isolated, from the rest of the world- Shangarh. Shangarh lies in the Trithan valley of the Kullu district. The road to Shangarh is a hectic one, but the place is worth the Hassle.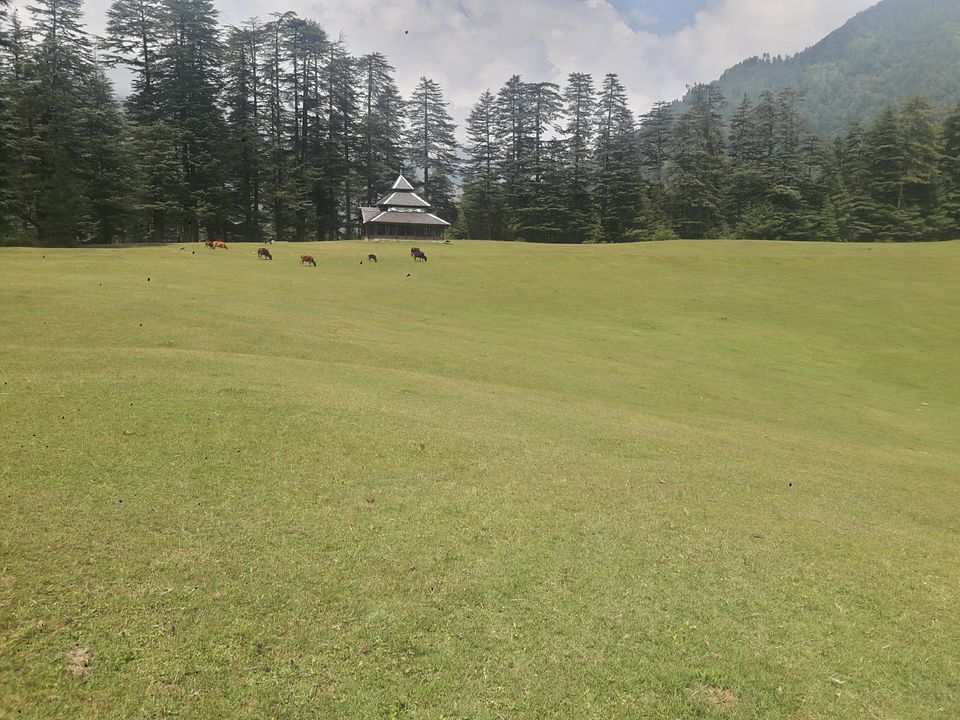 The road to Shangarh is an adventure on its own. The road to Shangarh is covered by huge trees in some places and for the most parts the deep gorges. One can enjoy great view along the way. Once we get closer to our destination grandeur of the Village becomes apparent.
The first view of the vast green meadow, with Cows grazing peacefully leaves most mesmerized. The Medieval era temple with wooden craving in which the Devta sometimes resides, also adds the charm of the meadow.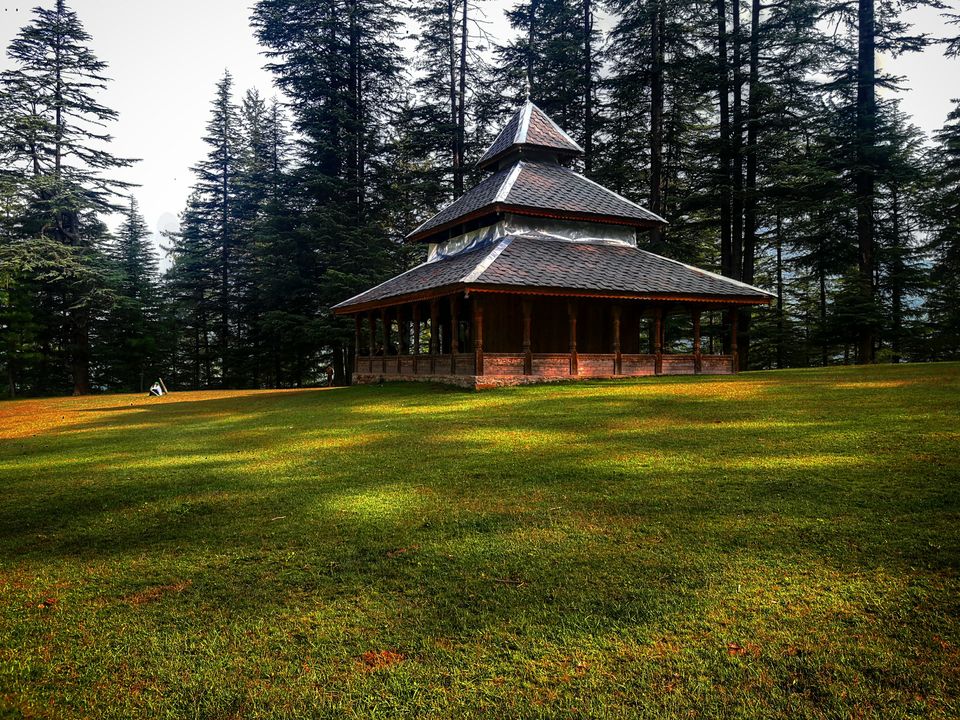 According to folk tales that the Devta found this place so beautiful and serene that he blessed the place and divided it into two halves, one for the villager and the open meadow for the cows to graze upon, it is believed that is why one can't even find a pebble or a tree in this vast ground, even though it is surrounded by dense forest from all sides. There are also stories of Pandavas visiting this place.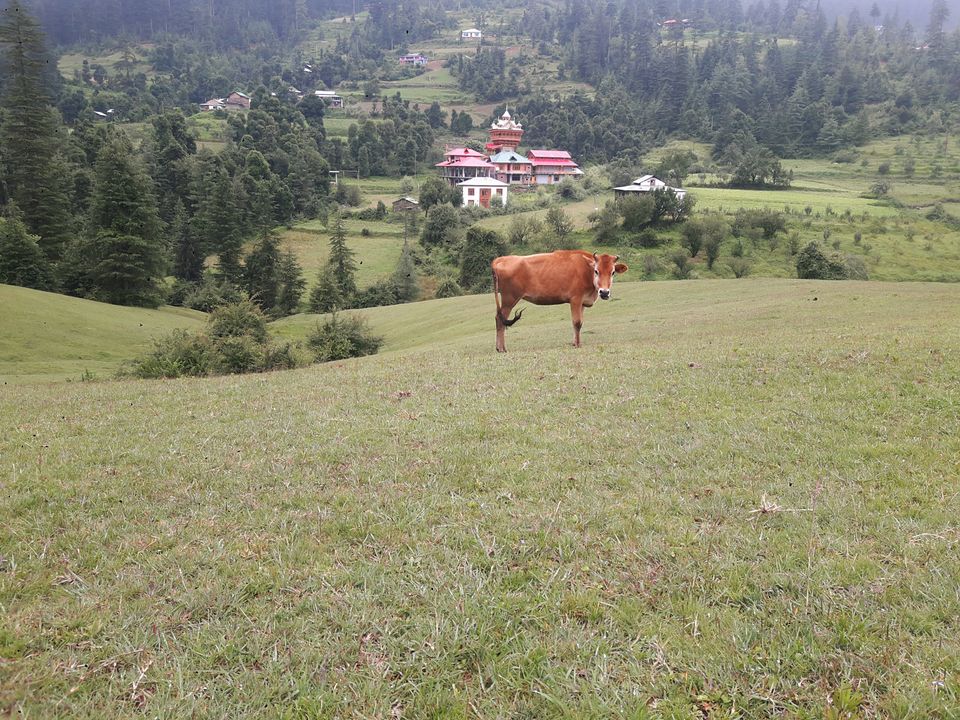 The village deity is known as Sangchul mahadev and people of Shangarh has undying faith towards their Devta and whatever is the wish of the deity shall be accomplished without fail. The people of this place are deeply connected to their roots. There are 6 pundit families who take care of the residence of their lord turn by turn for two months each, which has become their customs for generations now. People of Shangarh still leads simple and content life, as the place is untouched for the most part.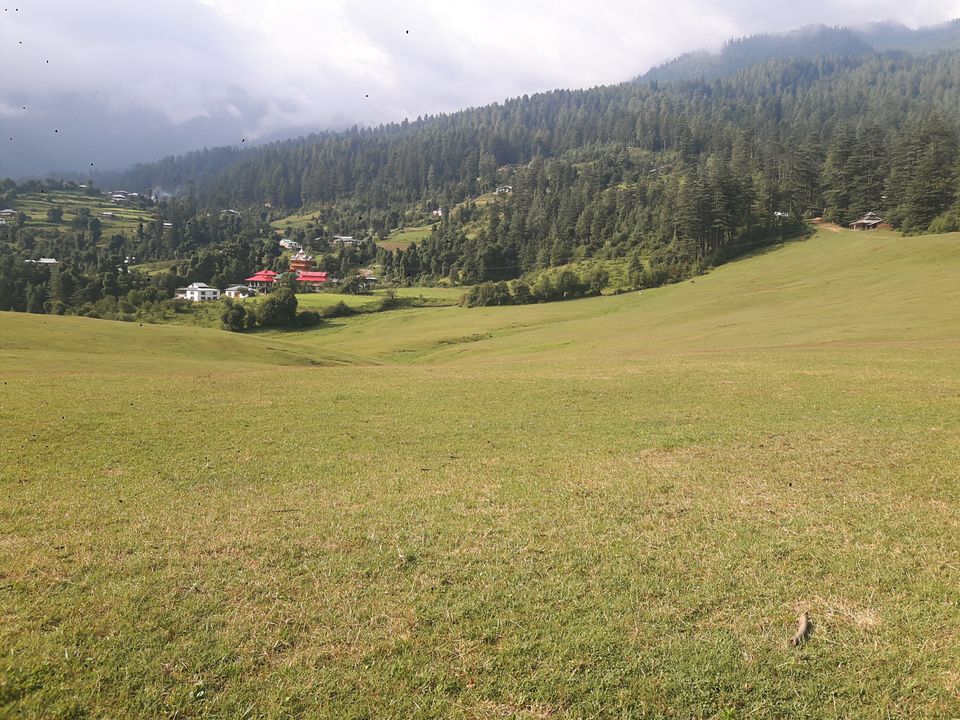 The place bring one closer to the nature, makes one wonder about their view of life as this place offers a serene and solace atmosphere, far from the rush of the city life, we are willingly or unwillingly being part of, as the life in these desolated land seems far more satisfactory and much simpler.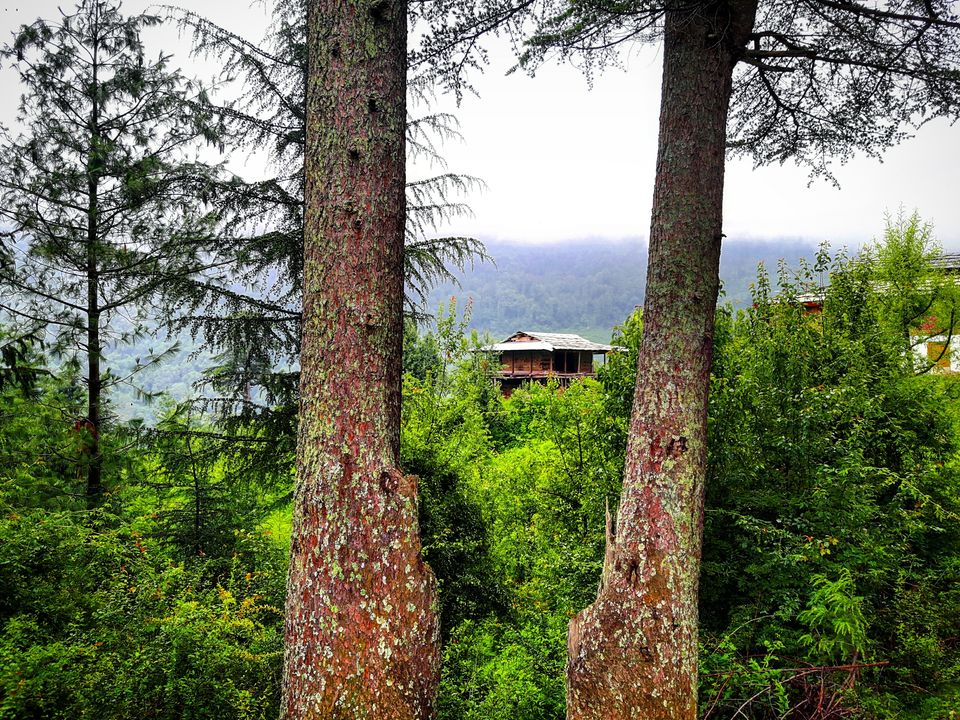 Their lies few remote villages ahead of Shangarh but deeper you enter the trithan valley denser the forest becomes.
Shangarh till now remains hidden from the mainstream tourist. So, for now it is safe.
Still there are local offering homestays here and the charges are negligible also.Locals of Shangarh are kindhearted and will offer help if one is in need of it.
A lot more to write about this heavenly place but that story is for another time, for now this is it